BLOGS
Are Smart Sofas Comfortable And Convenient
Smart home devices are becoming more and more popular. People want to control their homes remotely from their smartphones, whether it's turning the lights on or off or adjusting the thermostat. Smart sofas are no exception in the world of smart home technology, and they can add convenience and comfort to your home.
This is the latest trend in the world of furniture. They combine the comfort and convenience of traditional sofas with a host of features that make them ideal for modern living. Not only can they be controlled by your smartphone, but they are also highly versatile. This article will take you through everything you need to know about smart sofas and home technology. From their benefits and features to their advantages over traditional sofas, we'll help you decide whether this is the right choice for your home.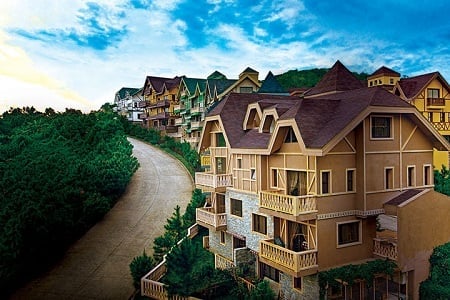 What Does a Smart Home Do?
A smart home system is a home equipped with technology that allows you to control various aspects of your property from a remote location using voice commands and internet-connected devices. These include heating and cooling systems, smart lights; smart home security; smart doorbell, and even entertainment systems like smart speakers. There are so many smart home appliances in the smart home market today, and these smart devices can genuinely make your life easier as a homeowner.
The idea of how smart homes work is that you have all of these features under your control and can control them from your phone. This gives you more freedom and flexibility, as well as an extra layer of security for your home. Smart home technology is not just for the tech-savvy, however. It's designed to be easy and intuitive for everyone, even those unfamiliar with smart devices and how smart homes work.
Furthermore, smart appliances are also about convenience. It's great to change your house's temperature from your smart devices, but it can also save money on energy costs by using less power when you don't need it.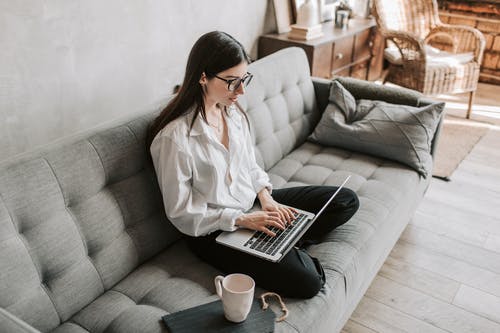 What is a Smart Sofa?
Smart home systems can do many things, but they all have one thing in common: they're designed to make your life easier. A smart sofa is a couch equipped with features that make it easier for you to use and enjoy. They're convenient because they have technology built in, but also comfortable because they are made of high-quality materials. They can connect you to the Internet, play music, and even track your health.
You might not realize it, but they can also be stylish. They come in a variety of colors, patterns, and materials that you can choose from to make sure your couch blends well with the rest of your home. When you buy a smart sofa, you're getting something that is practical as well as beautiful! After all, who says you can't get both functionality and style with one? You'll find that when you buy a property in Crosswinds Tagaytay, you can get a functional and aesthetic home in one with a smart sofa.
Smart sofas are, in a way, the perfect all-in-one furniture solution. You can have your couch, Internet connection, and home entertainment system in one place. You don't have to worry about buying separate pieces of furniture for each of these things because they are already included in one product!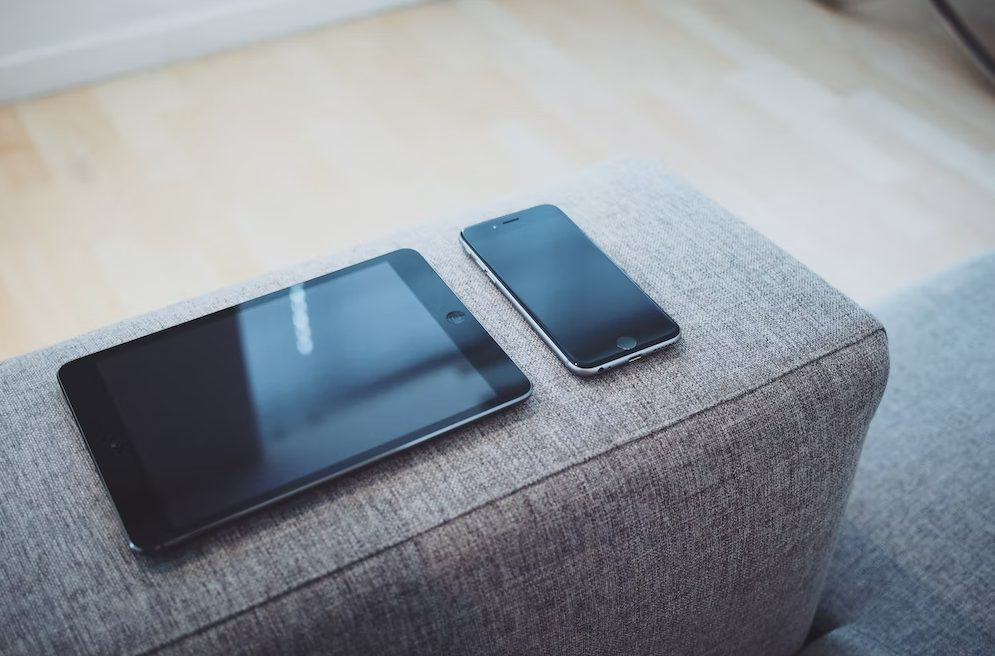 Also, the fact that smart sofas have technology built-in doesn't mean they're only good for sitting on. They can be used in various ways and are designed to fit your lifestyle. You can use them as extra seating when you have guests or as a place to relax after work. You could even use them as beds if you need an extra one!
Benefits of a Smart Sofa
Smart sofas are an excellent investment because they're so versatile. You can use them for just about anything, and they won't let you down! They also last longer than regular furniture because of all the technology that keeps everything from breaking down prematurely. When you buy one, it will probably last longer than any other piece of furniture in your home.
They are also great because they have different smart features you can customize to fit your needs. You can adjust your smart sofa's lighting, temperature, and sound! You can also control these settings from your phone or tablet, which makes it super convenient. They can also connect to other smart devices in your home. This makes them a great addition to your smart home because you will be able to control everything from one central location.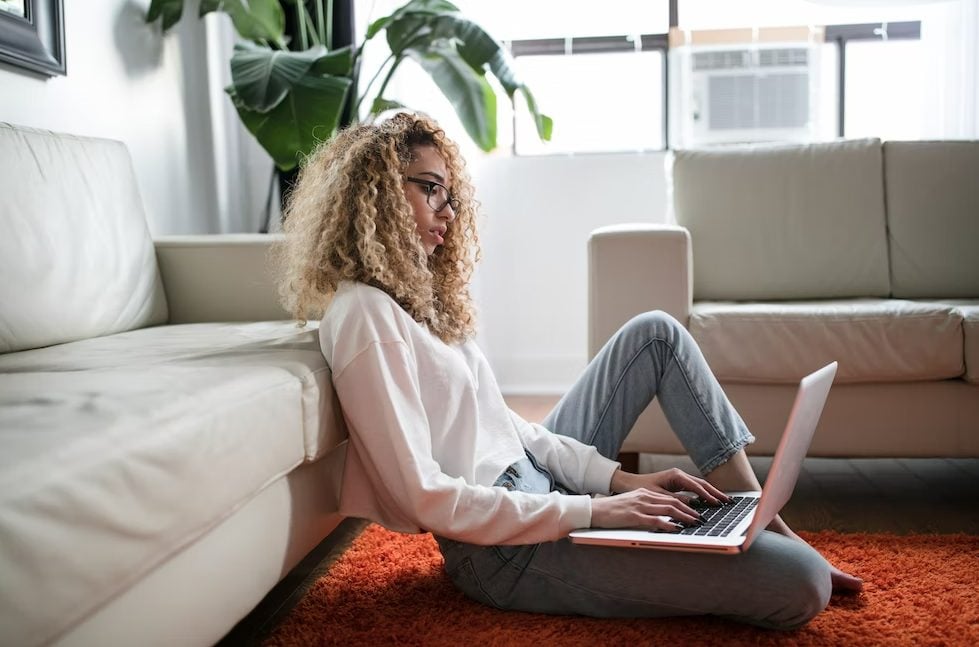 Lastly, you can use them as an entertainment center. Many models come with built-in speakers and USB ports so you can connect your devices to watch movies or listen to music. This means you can watch your favorite shows without worrying about setting up a TV. With all of these features, it's easy to see why smart sofas are becoming more popular. With various properties for Crosswinds Tagaytay for sale, it's easy to find the perfect model for your home. All you have to do is decide what features are most essential for you and then start shopping.
How Do You Tell if a Couch Will Be Comfortable?
Not all sofas are made equal. While some models can be pretty comfortable, others will leave you feeling stiff and sore after a few hours of sitting on them. To ensure that you get the right sofa for your home, it's essential to look at how each one is designed. Especially if you're looking for a luxury house and lot in Tagaytay, you'll want to make sure that the couch you purchase is not only stylish but also comfortable. There are a few factors that go into making a couch comfortable, which will be discussed in the following:
1. The type of upholstery
Sofa upholstery comes in many different materials and textures. While some fabrics are more durable, it's essential to consider how the fabric will feel against your skin. Some people prefer to sit on leather, while others prefer suede or microfiber. You also have to consider whether you want an upholstered sofa that is soft or firm.
2. The seating depth
How far back does the couch lean? The length of your legs is crucial because it determines how much room there is between your knees and the edge of the seat cushion when you're sitting down. If there isn't enough space between your knees and the edge of the sofa, your legs will feel compressed and uncomfortable after a few minutes of sitting on that piece of furniture.
3. The seat height (also known as seat depth)
Some couches have seats that drop down very low to the ground, while others only drop down an inch or two below their armrests (typically around 20 inches high). The height at which your bottom rests on a sofa is significant because it determines how much support you'll get from the couch and how comfortable you'll be sitting on it.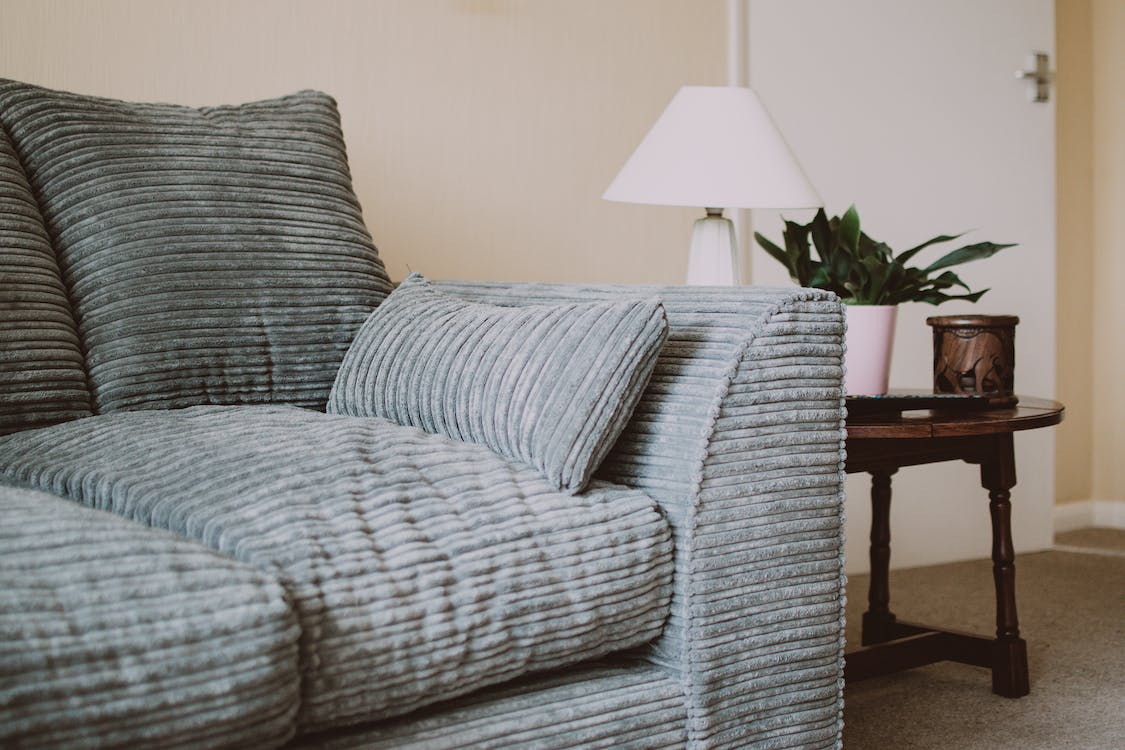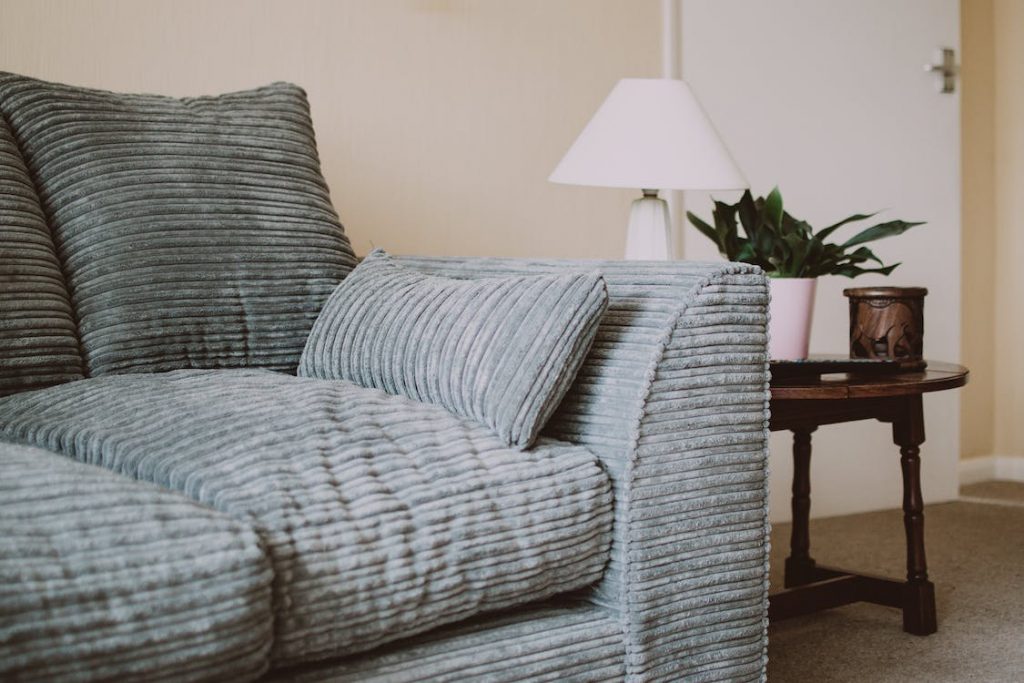 4. The armrests
How wide are your sofa's armrests? If they're incredibly narrow, you'll have difficulty lounging on the piece of furniture because there isn't enough space to put your arms down at your sides while sitting on it. Furthermore, if the armrests are too thin and don't provide adequate support when you place your hands on them, they won't be comfortable to lean against.
5. The backrest
A sofa's backrest is vital because it supports your spine and helps you maintain a proper sitting posture. If your sofa's backrest isn't high enough, you'll be forced to slump forward when sitting on it. If the backrest is too high, you'll feel like sitting in a chair rather than on a sofa. Whether you're just relaxing or enjoying the sights of your newly built home in your luxury lot in Tagaytay, the right backrest can make all the difference.
How Can You Make Your Sofa Extra Comfortable?
It's important to note that not all sofas are created equal. Some have more padding than others, which can make them more comfortable. Some also have softer materials or fewer firm cushions, contributing to their comfort level. You may want to consider purchasing a sofa with removable cushions so you can replace them if they become worn out over time.
If you feel your sofa needs extra cushioning, you can purchase a cushion topper. It's also possible to add a mattress to your sofa, giving it a more bed-like feel. If you're ready for the best night's sleep of your life, this is worth considering!
Is a Smart Sofa the Right Investment for Your Home?
The answer to this question depends on what you're looking for. If you're interested in a sofa that can be controlled by your phone, it's worth investing in one. If you prefer the traditional style of sofa, then this might not be the right option for you.
In the digitally innovative world we live in today, smart sofas are a must-have. They can offer you the comfort and style you've always wanted while giving you access to many different features. If you're ready to experience a new level of relaxation, this is worth considering! Also, if you're buying a luxury condo in Tagaytay, you will want to consider adding one of these sofas to your home. It's a great way to ensure you have everything you need for the perfect relaxing experience.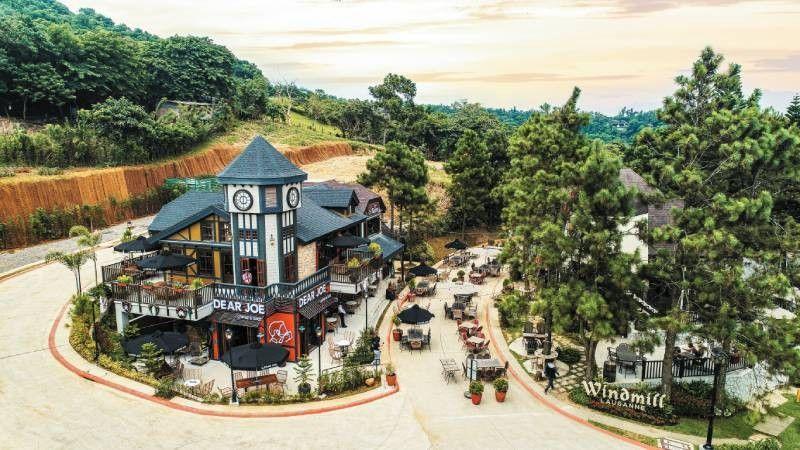 Final Thoughts
The future of sofas is here, and it's incredible. You'll never want to sit on a regular couch again after experiencing all that smart sofas have to offer! With this smart furniture, you'll never have to worry about things like comfort or design. They are specifically designed to make you feel at home and relaxed while giving you access to all the features you could want! The perfect furniture goes hand-in-hand with the perfect property, so if your ideal home is located in Alpine Villas Tagaytay, you should consider investing in smart sofas and other furniture. They're the perfect way to bring your home into the future!
Suggested Read: Creating The Perfect Home Theater For Movie Night
Suggested Read: Smart Coffee Tables For Your Smart Home
Suggested Read: Meet Eliot, Your Luxury Dream Home
Suggested Read: Home Tech Trends For 2022
Suggested Read: The Science Of Meditation