BLOGS
Why Spend Valentine's Day in Davao
Valentine's Day is an excellent opportunity to show your special someone how much they mean to you, and what better place to do that than in Davao City? With the stunning natural beauty, vibrant nightlife, and diverse culture of Davao, spending Valentine's Day in Davao promises one of the best romantic escapes you won't forget for you and your partner.
An Overview of Davao City
Davao City is the largest city on the Philippine island of Mindanao. Located in the Davao Region and part of the Davao del Sur province, it is a populated city in the Philippines. It is known for its unique blend of modern amenities and strong cultural heritage, making it also the place for homeowners to invest in a luxury condo in Davao.
The city covers an area of 244 square kilometers and has a population of around 1.6 million people. Its topography consists primarily of rolling hills, with some regions having higher elevations than others. The highest point in Davao City—Mount Apo—is 2,954 meters above sea level, making it the tallest mountain in the Philippines.
Davao City boasts numerous tourist attractions, such as white-sand beaches along its coastline, majestic mountains perfect for trekking and camping, diverse wildlife reserves, and lush tropical forests.
The city is also home to several shopping centers, dining establishments, luxury condominiums in Davao, and a vibrant nightlife that includes numerous bars and clubs. Davao City also has plenty of historical attractions, such as museums, churches, fortresses, monuments, and ruins that tell stories of the region's past.
5 Reasons to Spend Valentine's Day in Davao
Davao City is an ideal destination for couples looking to steal away and rekindle their romance, whether renting a luxury condo in Davao or staying at the nearest Air BnB. Davao has something unique to offer everyone with its lush jungles, impressive mountain ranges, white-sand beaches, and colorful culture. Here are five reasons to spend your Valentine's Day in this wonderful paradise as well as some date ideas to go to if you want to impress them.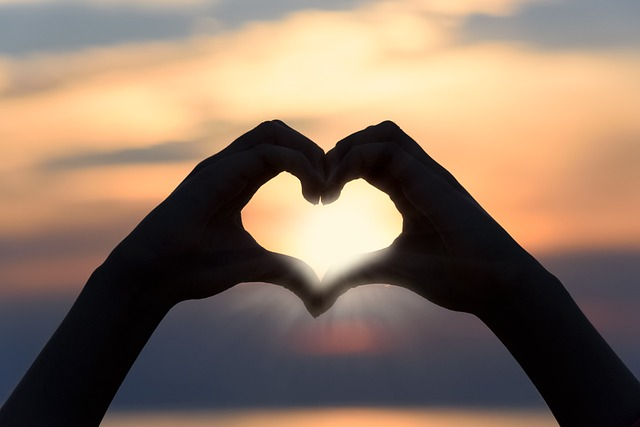 1. Romantic Places in Davao: The Perfect Romantic Getaway
Davao City has long been considered one of the most picturesque cities in the Philippines. From unspoiled beaches and lush jungles to soaring mountains and the charming villages, there is no shortage of gorgeous places for couples to explore together. Whether a leisurely stroll along the beach or trekking through the jungle, the romantic vistas, and stunning views will surely make your Valentine's Day even more memorable.
Not to mention, Davao City also has a wealth of romantic experiences that you cannot find anywhere else — from private yacht charters and sunset cruises to luxury spa treatments and gourmet dining experiences.
To make the most of your perfect romantic getaway, why not treat yourself and your partner to an indulgent stay in one of Davao City's five-star resorts? You can pamper yourselves with spa treatments, enjoy romantic dinners in some of the city's best restaurants, and use the resort's excellent leisure facilities.
2. Romantic Places in Davao: Enjoy a Night on the Town
Davao City boasts a vibrant nightlife with plenty of options for couples looking to enjoy a romantic evening out. Davao has something for everyone, from local pubs and bars to upscale restaurants and live music venues. Go for dinner at one of the city's excellent seafood restaurants or catch some live entertainment at many clubs and lounges. No matter what kind of scene you're searching for, you'll find it in Davao City.
What's more, if you're looking to do something out of the ordinary on Valentine's Day, Davao City has plenty of unique experiences that can make your night even more special. Take a romantic stroll through one of the city's many parks or take an evening cruise along the river and watch as the sunset lights up the skyline. You could also enjoy the refreshing view of the city if you're staying in a luxury condo in Davao.
3. Romantic Places in Davao: Explore Local Attractions
If you're looking to get out of the city and explore during your romantic escape, there are plenty of options for that too. Samal Island is perfect for the couples seeking a secluded beach paradise with stunning views and white-sand shores. Take a boat ride to the island and spend the day sunbathing on its pristine beaches or take a leisurely stroll through its lush jungles.
The city's Museo Dabawenyo is also a must-see. This fascinating museum highlights Davao City's rich history and culture, with exhibits covering everything from the traditional crafts to ancient artifacts. For something truly unique, check out the nearby Philippine Eagle Center, which features various endangered species of eagles in their natural habitat.
4. Romantic Places in Davao: Experience Delicious Cuisine
Davao City is well-known for a lot of its delicious cuisine, and there's no better time to indulge than on Valentine's Day. Sample some of the city's traditional dishes, such as sinigang or adobo, or head to one of the many fine dining establishments for a romantic dinner date. No matter what your tastes are, you'll find something to love in Davao City.
Take your date one to a romantic dinner at Jack's, located in the heart of Davao City. Enjoy an exquisite selection of Asian fusion dishes alongside innovative cocktails and wines. Or try Casa Real, a restaurant serving traditional Filipino cuisine with a modern twist. For unforgettable desserts, indulge in delicious cakes or crepes from Sugar & Spice bakery, with a wide selection of delectable flavors.
5. Romantic Places in Davao: Enjoy Unique Shopping Experiences
The city offers plenty of unique stores and markets for couples looking to go shopping during their stay in Davao. Head to Aldevinco Shopping Center or The Peak Gaisano Mall for everything from souvenirs and local artisanal goods to high-end designer items. If you're looking for something more low-key, try the Bajada Market for fresh produce and local delicacies.
If you're searching for something truly unique, check out the GAPO Farmers Market. Hosted every Sunday morning in Magsaysay Park, GAPO offers a wide selection of locally grown organic produce and products from small-scale farmers around Davao City. You can find everything from homemade snacks to traditional handicrafts and herbal medicines.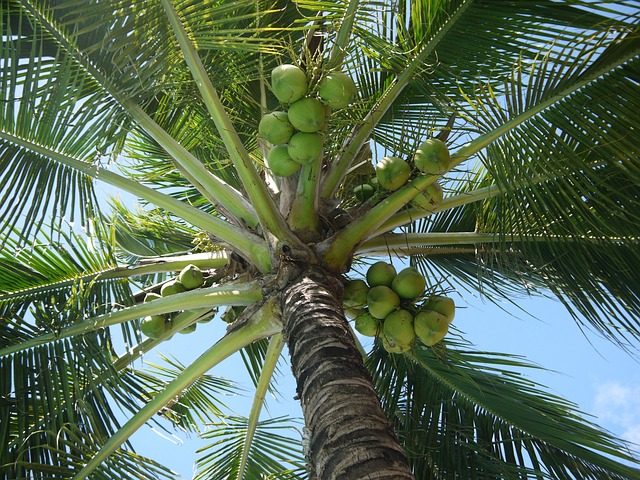 FAQs
Where is the best place to stay in Davao City for Valentine's Day?
Brittany Corporation's future project in Davao offers luxury accommodations with stunning views of Davao City. Its convenient location, top-notch amenities, and friendly service make it the perfect choice for couples wanting to make their Valentine's Day extra special. You could stay in a luxury condominium in Davao and truly experience the city and its many wonderful attractions.
What are some romantic places in Davao and activities to do?
You and your significant other can enjoy a romantic dinner cruise along the nearby Samal Island or tour one of the city's botanical gardens. For something more adventurous, try a zip line ride through the Zipline Adventure Park or take a Jeepney Tour around the city.
Are there any unique beaches to visit for Valentine's Day?
Yes! Davao City has several unique beaches, including Talikud Island and Isla Reta Beach Resort. Both offer pristine white sand shores and stunning views of the Philippine Sea — perfect for couples looking to enjoy some quality time together on Valentine's Day.
What type of food can I expect to find in Davao City?
The city is known for its delicious seafood dishes, such as Kinilaw, Sinuglaw, and Tinola-Tinolang Manok. Try the city's famous beef dishes, such as Kansi Soup and Bistek Tagalog for something more traditional.
What is there to do for couples who don't want to go out on Valentine's Day?
There are plenty of activities for couples wanting to stay in, such as a romantic picnic at D'Bone Collector Museum, a game night at Abreeza Mall, or a private movie screening at SM Lanang Premier. You could rent a luxury condo in Davao and just appreciate the city's stunning views and relaxing atmosphere.
Are any special events happening in Davao City around Valentine's Day?
Yes! The city hosts an annual Valentine's Festival featuring live entertainment and local artists' performances. The event also offers couples the chance to participate in various activities, such as flower arranging and chocolate making. It's a great way to make your Valentine's Day extra special.
Conclusion
Spending Valentine's Day in Davao City promises a romantic escape that you won't soon forget. From picturesque beaches and lush jungles to vibrant nightlife and delicious cuisine, there is no shortage of things to do or places to explore with your special someone.
Whether it's a leisurely stroll along the beach or an exciting night out on the town, Davao City has something for everyone this Valentine's Day. So why not make this year extra special by taking your loved one on a romantic getaway to Davao City? You won't regret it.
Suggested Read: Valentine's Chocolate Recipes To Prepare This Valentine's Day
Suggested Read: Is Davao An Ideal Retirement Place For Foreigners
Suggested Read: Living In Davao: Is It A Safe Place To Live In
Suggested Read: Where To Spend Valentine's Day 2022
Suggested Read: Valentine's Date Spots In The South