BLOGS
Why Live In Portofino?
You intend to relocate to a less-crowded and less-familiar location. What are your plans? What about elegance and superiority in terms of beauty and quality? You might be interested in learning more about a beautiful project being undertaken by Brittany Corporation.
We are here to provide you with information as well as reasons why you should consider relocating to Portofino Alabang. It is not your typical house because it offers luxury and exclusivity. Are you planning to move to another place not crowded and familiar to many? Class and excellent in beauty and quality? You might want to know more about a beautiful project under Brittany Corporation.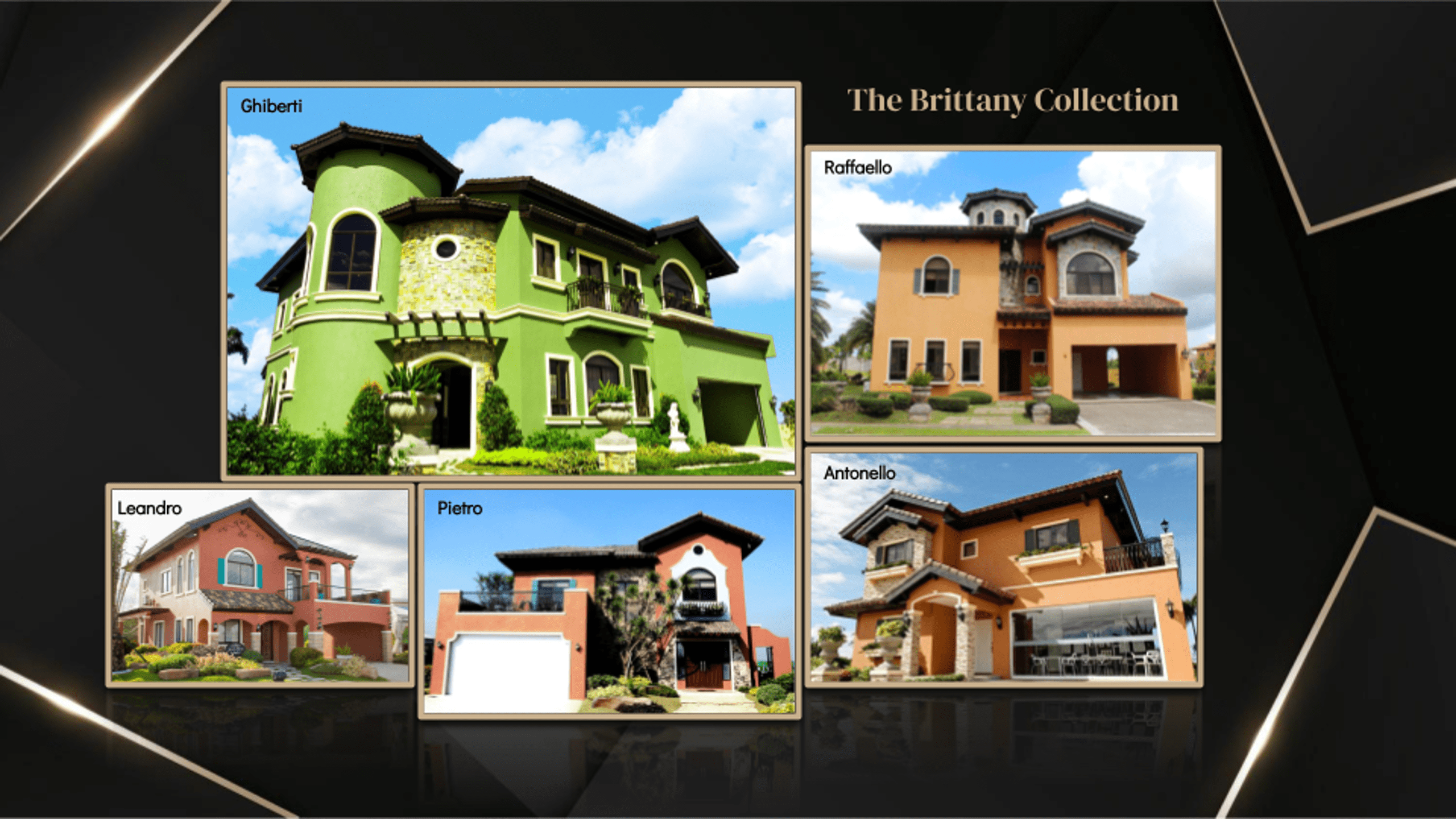 The Dream House
The majority of people would agree that if you were passing by Daang Hari, you wouldn't be able to stop yourself from taking a look at the beautiful houses that were lined up along the road- the luxury homes for sale in Portofino Alabang. Many people have aspired to own even a single piece of real estate in that exclusive community.
Italian inspired with well-thought architecture and master plan that will leave anyone in awe of the majestic beauty it offers. Portofino has near-perfection excellence in beauty with its perfect locations that will tempt you to run along its tracks.
Portofino, considered one of the most expensive houses in the Philippines by some of the country's most prestigious real estate developers, would provide you with a home that you would not want to miss out on having.
Portofino has the best location for you because it is located in Vista City, where everything is almost within walking distance. A location that will lead you to a number of different access roads.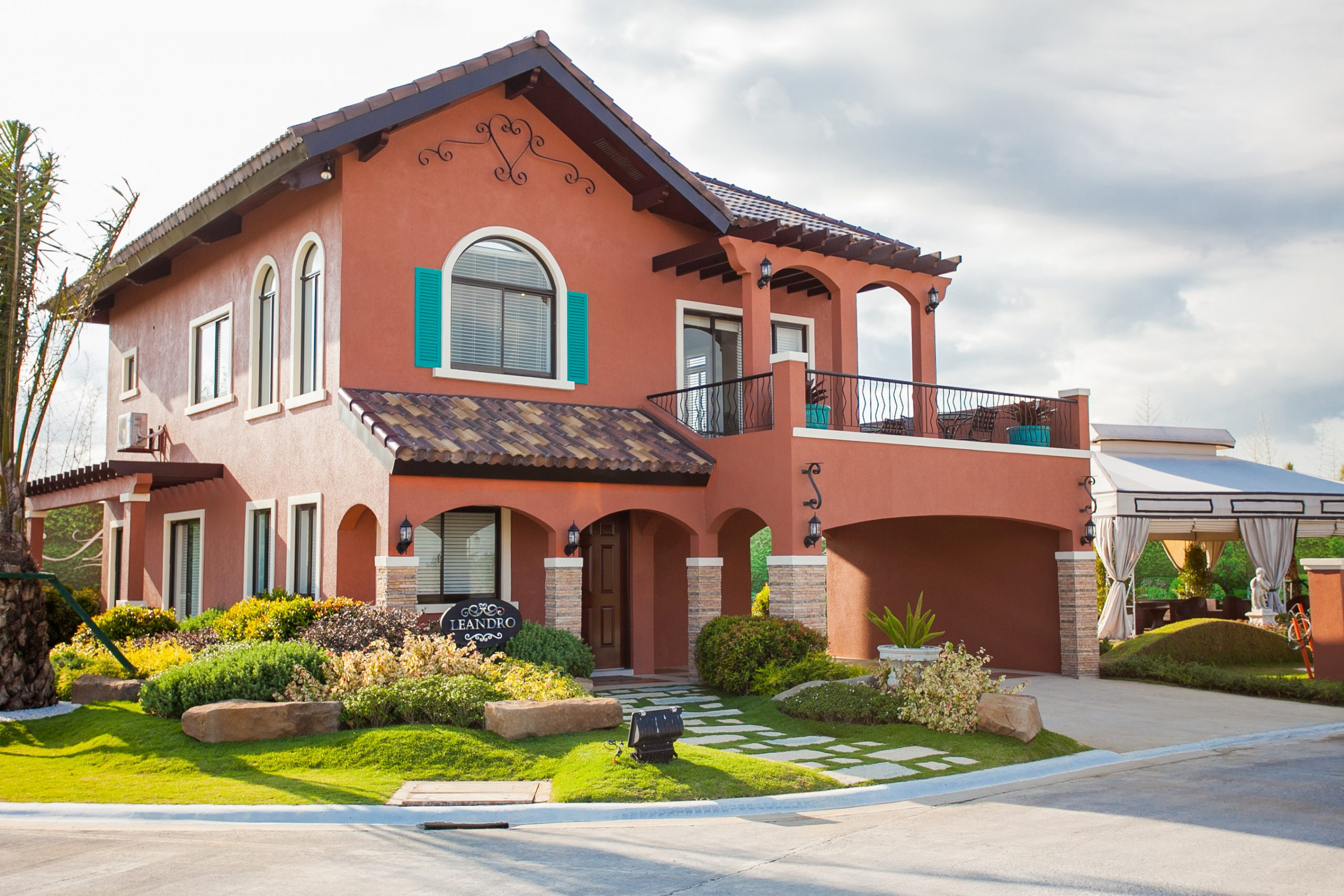 As mentioned above, Portofino is Italian-inspired, and having said this the units will give you a feeling like you are living in Italy, a place that anyone would want to visit, and when you live in Portofino as if Italy were brought in you. A great reason why live in Portofino. Italy in the Philippines at the tip of your finger, literally at your home.
Aside from the extremely intricate design of the houses, the beautiful amenities that it provides are also worth mentioning. After a long day at work, you'll appreciate the opportunity to relax in a spacious courtyard where you can take in some fresh air and be rejuvenated by the greenery.
During your free time, you can enjoy unrestricted access to the grand clubhouse and interactive play pool, which are both complimentary. It also provides ample space for sports courts, such as basketball, tennis, and badminton, to be constructed.
A fully equipped gym or fitness center, grand function halls, and an amphitheater are also available on site. Excellent amenities, which they claim are reserved for only the most deserving of people who live in the most luxurious residences.
These may appear to be an addition to the properties, but they are also carefully and diligently considered for the benefit of the home owners who have purchased them. Each of the above-mentioned amenities contributes to the overall attractive package that is the reason to live in Portofino.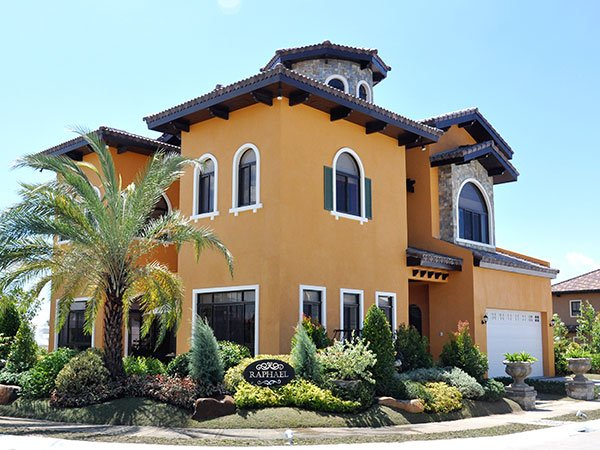 The Portofino Alabang neighborhood, developed by Brittany Corporation, is a collection of breathtaking residences. Originally, the town of Portofino was named after a beautiful seaport town in Southern Italy called "Portofino," which translates as "fine gateway" in English. Staying true to its Italian roots, the name defines the luxury living found within Portofino. Because of its outstanding and enchanting houses, as well as its additional amenities, it will provide you with an inspiring life to look forward to.
Why Live in Portofino: The Luxury Living only Portofino offers
Many beautiful houses and exclusive villages can be found in the area, which you should explore. Each has its own set of characteristics that distinguishes them from the others. Here are some of the reasons why Portofino Alabang stands out from the crowd.
There are some characteristics that are truly unique, but there are some that are already present in other houses and are still remarkably excellent in Portofino house and lot properties.
1. Property Value has remarkably improved over the years
Because Portofino Alabang offers grand house features and looks, it represents a huge amount when bought. Being known as one of the most expensive houses in the Philippines, its market value even rises when the year passes, with this you can be sure that the value of your investment grows through the years.
2. Cable, Power and Communication Lines are all Underground
Portofino houses are not just excellent in the exterior, but what's amazing is that to make the excellence wholistic, all lines for cable, power and communication are meticulously planned and executed underground. This intentionality is to safe keep all wirings for better security and aesthetic of the whole subdivision. This is also safer when disasters come.
3. 24/7 Security Roaming Guards
Portofino Alabang prioritizes safety and security of all homeowners. This being said they've placed a security outpost within the perimeter line and provided well-trained security guards not just on the entrance gates but actively roaming around to spot potential threat to the community. This brings peace and confidence to the homeowners to live peacefully inside the neighborhood.
4. Active Waste Collection
Some real estate developers are focused to much on the beauty and quality of houses and sometimes they neglect the other important things such as proper waste disposal. It is with great pride to share that Brittany Corporation and other VistaLand Corporation subdivisions are well prepared in this kind of concern. Portofino Alabang for example has an alternate-day waste collection. This is to enhance recycling system and improve the recreation of source-separated organic garbage. Portofino Alabang also has skilled property administration personnel that is responsible in the supervision of the whole subdivision.
These are few of the unique traits of Portofino houses yet these set them apart from other real estate developers.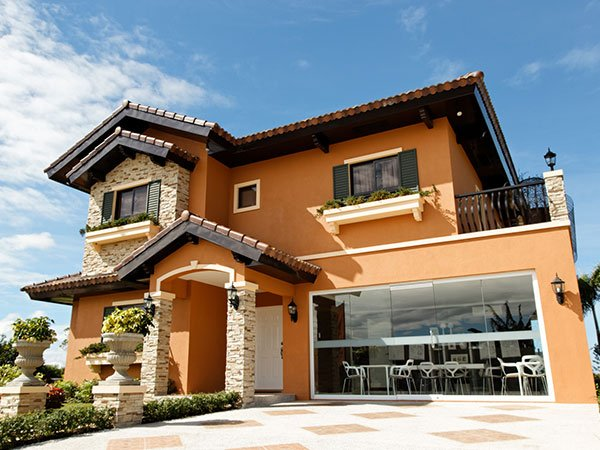 Why Live in Portofino: Access to Everything
Of the places you dream to live and own, Portofino Alabang would give you the best answers when asked about benefits. Surely, living in this luxury real estate property will give you the best experience one person would desire in their own homes.
Portofino Alabang is a full package. Beauty, value, quality amenities, sound community, and a brilliant planned location. With the latter it allowed the community to have its full benefit as owner of this beautiful houses.
Living in Portofino Alabang is living near the newest and rising Evia Lifestyle Center. It is no longer new to many but still leave the new comers in awe to what it can offer.
Evia Lifestyle Center is the heart of Daang Hari. It is a premium lifestyle center that provides all you need, and want. It contains the most essential stores and the luxury experience you might want like restaurants, and shopping stores.
Portofino Alabang located at Daang Hari makes it accessible to multiple roads making travel easier for homeowners and village goers.
Access to everything including roads to different places is nothing but on top of the benefits of living in the precious Portofino Alabang.
Why Live in Portofino: Portofino Exclusice Enclaves
The houses in Portofino are built by a carefully chosen team of local and excellent builders. Comprehensive care and intelligent planning drive Portofino an outstanding luxury home to live in. All these features and luxuries combined make Portofino outstanding above each and every competitor. With an open area, neighborhood, residence, and good quality of life – Portofino truly is the best place to call home.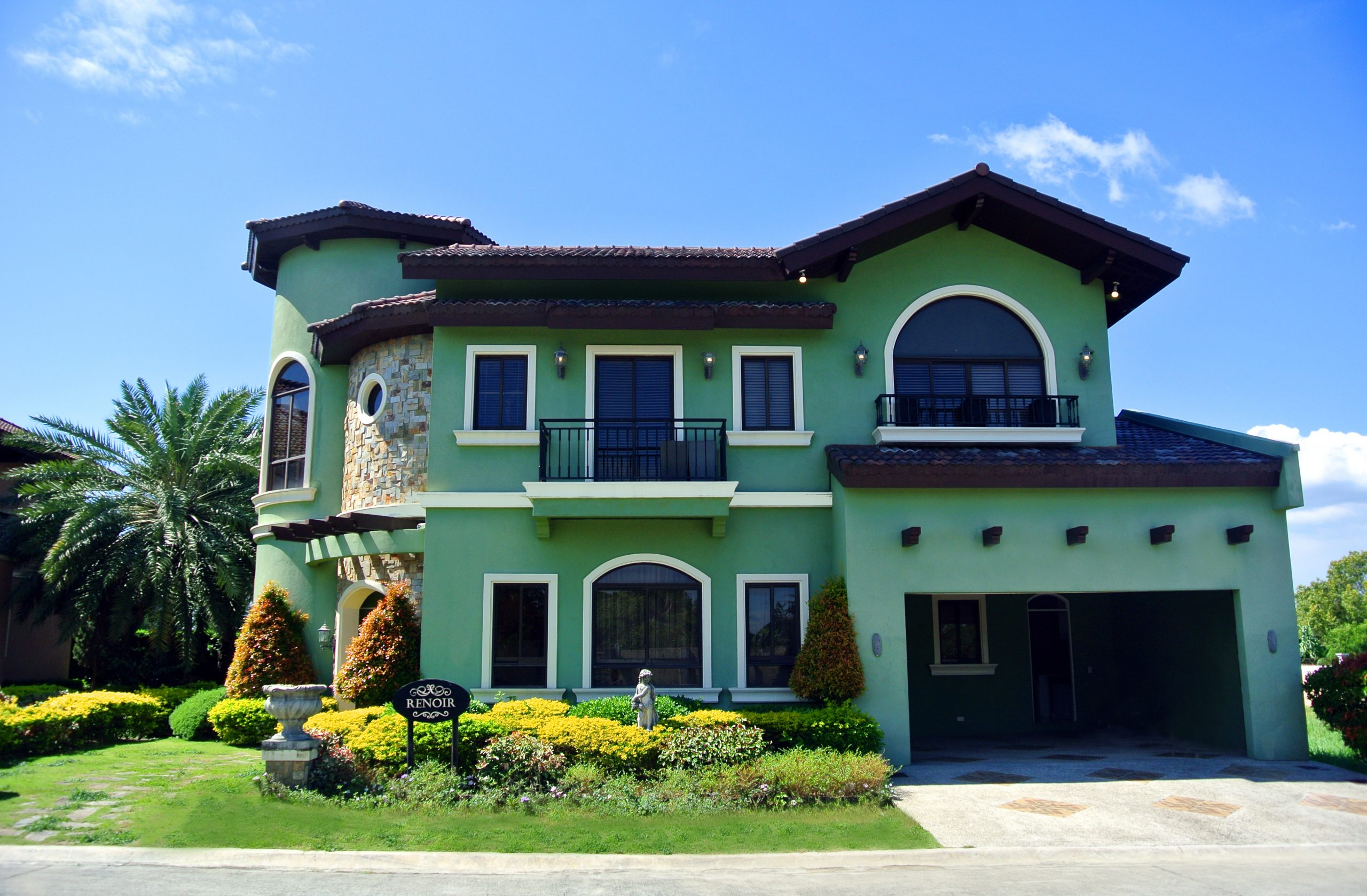 The master plan for this exclusive village is composed of different enclaves.
Amore at Portofino
Newest of all enclaves that promises to satisfy client's high standard when it comes to real estate. Usually houses are rustic in theme and with lush appeal. If you are a romantic person full of love, Amore at Portofino is suited for you.
Courtyards of Portofino
Courtyards of Portofino gives you an Old World Italy vibe. From its name, it gives the buyer the choice to pick from an inner courtyard or a side courtyard type of home. It is also known as the type that has courtyard within a bigger central courtyard.
Portofino Heights
The type that offers houses with the finest contemporary Italian architecture. Huge, arched windows with high ceilings and neutral walls. These features offers owners with elegance and comfort.
Portofino South
With an urban Italian architecture, Portofino South provides the most ideal home for your big family. Created to live in an Italian way, houses of Portofino South will give you the experience as if you are living in the cities of Italy.
Widelots
It is composed of 18 hectares of land property with 235 lots for your custom home style. Lot size is usually from 272 sqm to 594 sqm.
Provided are a pretty lot of reasons why live in Portofino. We bet you wished to have even one of these properties of your own. Heading towards greater and grander future ahead of you, why not include this on your prayer list to own one outstanding house and lot property from Portofino Alabang under Brittany Corporation.
If you are planning to look for a home soon, you can check out available house and lot properties of Portofino Alabang by connecting to their facebook page or contacting them in their website. Never missed out the opportunity to live in one of the most prestige subdivision in the nation under the well-know develor in the nation and the world- VistaLand Corporation, Inc. From the exterior to the interior, all are meticoulusly planned and excecuted for client's satisfaction. Great for your family for today and for the future. An investment worth risking.