BLOGS
Top Luxury Swiss Watches to Collect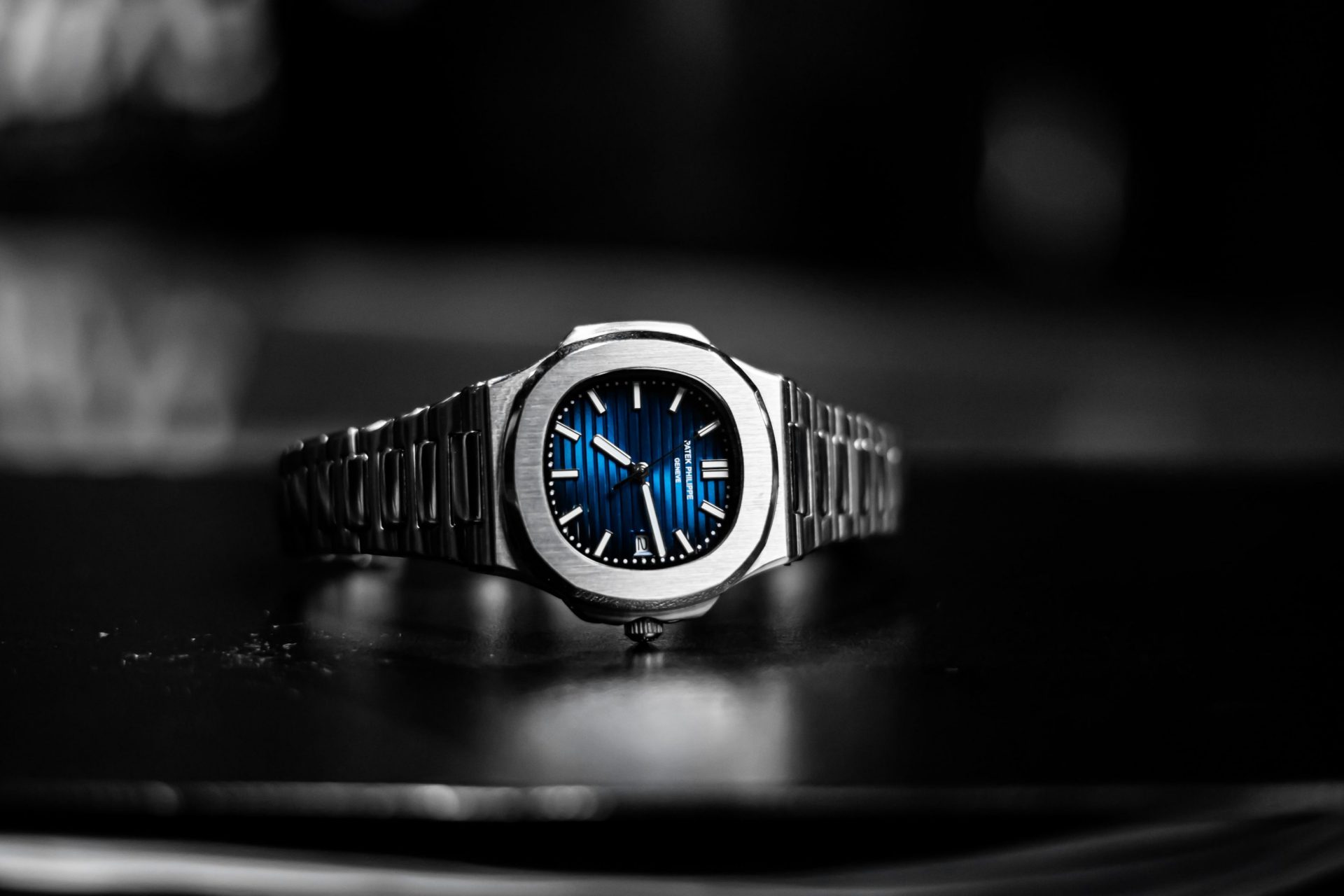 When it comes to luxury watches, Switch watch brands are the gold standard. These mechanical timepieces exude the prestige and quality that defined the Swiss watchmaking industry. No wonder why A-list celebrities and affluent individuals swear by Swiss made watches for their classic and functional fashion statements. The late Queen Elizabeth II once presented herself with a diamond encrusted Patek Philippe at the State Opening of Parliament back in 2006. But why exactly do luxury watches produced by Swiss manufacturers hold so much value, with some even priced as much as a luxury condominium unit?
Read on to know more about Swiss watches, why they are considered as the world's finest timepieces, and what Swiss watch deserves a spot in your luxury watch collection.
Why the Swiss Watch Industry is the Standard for Luxury Watch Craftsmanship
Luxury watch enthusiasts and affluent individuals are more than willing to pay a premium price for Swiss watches. The "Swiss-made" label on luxury watches is a recognized symbol not only for status, but also for precision, performance, and durability. But why are Swiss made timepieces so valuable?
First off, the Swiss watchmaking industry has the strictest standards and strongest heritage when it comes to watch design and craftsmanship. Prestigious brands from Switzerland pioneered some of the greatest innovations in horology. One of which are self-winding luxury watches that work accurately for hundreds of years. This is why before a wristwatch can be classified as a Swiss watch, it must pass the following criteria:
The production cost must be at least 60% based on Switzerland
All of the movement part's value should be at least 50% Swiss (except the cost of assembly)
The luxury watch must be assembled in Switzerland
The final manufacturer's inspection of the luxury watch must be done in Switzerland.
In addition, Swiss watches are only made with high-quality and hand-finished materials that can stand the test of time. Such intricacies contribute to its long production time, which by extension affect its market demand, value, and exclusivity. In fact, a masterfully crafted Swiss watch may take months to finish, not to mention the high cost of production that comes with it. Swiss watches continue to transcend generations because they are not simply a product of trends and mass production, but a timeless gem that evokes prestige and innovation for the wearer.
Top Swiss Watch Brands to Add on Your Luxury Watches Collection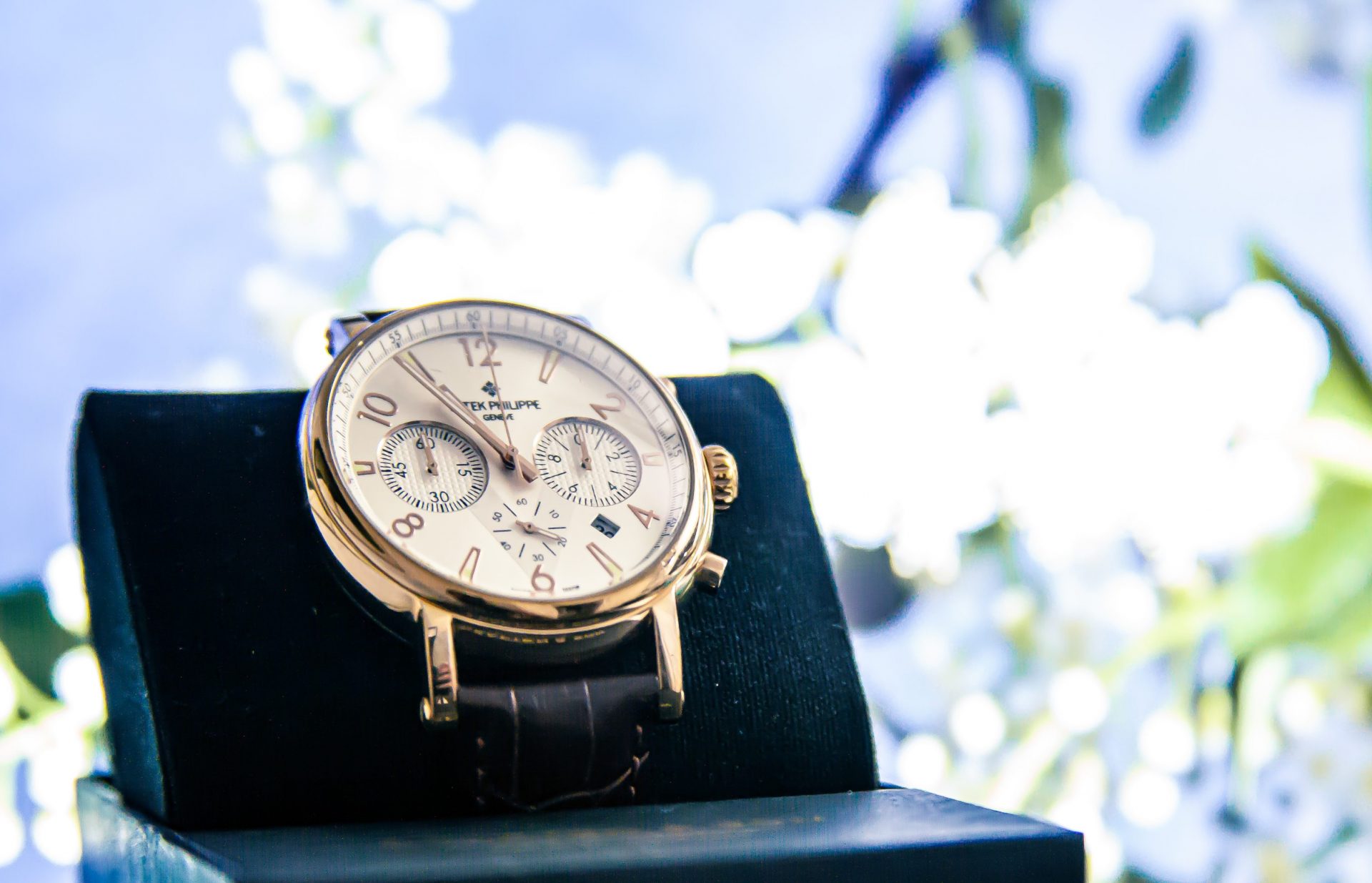 There is no doubt that Swiss watches are the gold standard for luxury watches. The prestige and market value that Swiss watch brands hold make them a valuable investment that go on par with luxury real estate investments, like a luxury condominium units or luxury house and lot properties for sale. So, if you are looking for luxury Swiss watches to add on your collection, you are in the right place. This roundup features the best Swiss watches you can get your hands on in the Swiss watch industry—from TAG Heuer to Patek Philippe.
Patek Philippe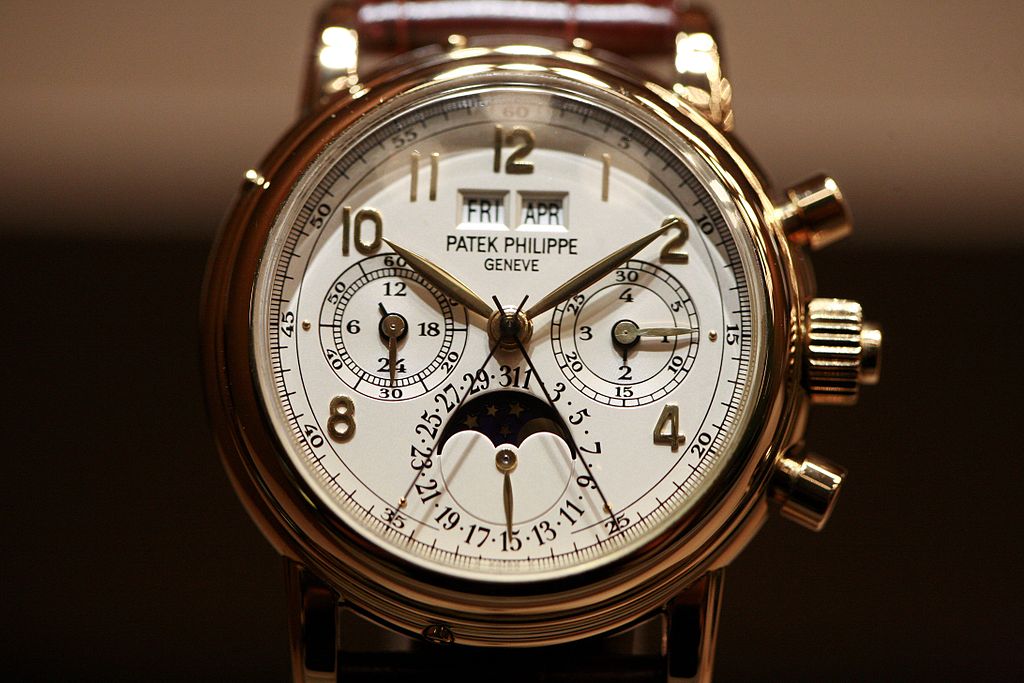 Year Established: 1839
Popular Patek Philippe Picks: Nautilus, Gondolo, Calatrava
Price Range: ₱800,000 to ₱3,000,000
One of the most coveted Swiss watch brands in the world, Patek Philippe offers a catalog of exclusive timepieces that feature prestige, beyond standard artisan craftsmanship, and nearly 200 years of watchmaking heritage. Unlike other watch brands that mass produce their offerings to millions a year, Patek Philippe produces only 50,000 watches annually because of the detailed watch production process. All Patek Philippe timepieces are intricately hand-finished. The cases are crafted by forging them with a gold or platinum piece. The same goes with the bracelet links, which are individually cut and polished by highly trained craftsmen. The brand is also widely known for popularizing many groundbreaking Swiss watch features like the minute repeater, the perpetual calendar, and also the split-seconds chronograph.
Just like luxury real estate properties, Patek Philippe watches also have a high resale value. In fact, a Patek Philippe pocket watch (Henry Graves Supercomplication) was auctioned at a whopping price of $23.98 million. The combination of these factors made Patek Philippe a holy grail for Swiss watch collectors, A-list celebrities like Brad Pitt, and even royalties like the late Queen Elizabeth II.
TAG Heuer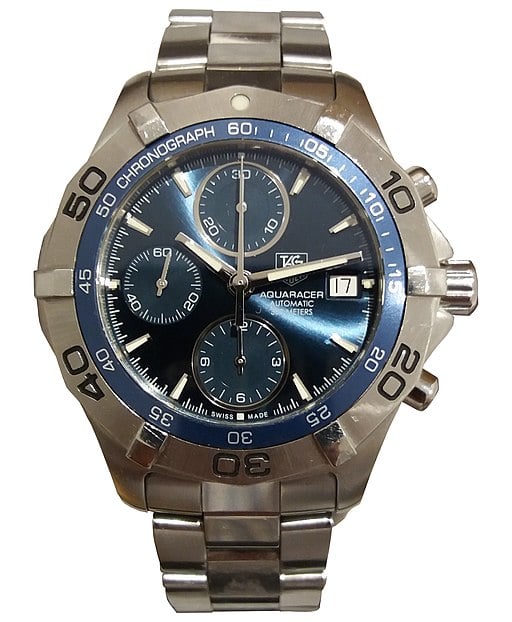 Year Established: 1860
Popular TAG Heuer Swiss Watch Picks: Carrera, Aquaracer
Price Range: ₱60,000 to ₱250,000
Planning to get your first sporty luxury watch? TAG Heuer is a perfect fit if you are looking for an entry-level brand of luxury Swiss watch that can go with your adrenaline-pumping adventures. TAG Heuer is known for their sporty and sturdy timepieces, especially precision chronographs for racing enthusiasts. This is not surprising because the Swiss brand originally provided timing solutions for the Amsterdam Olympics and other sports events in its early years. The popular TAG Heuer Carrera collection featured luxury watch series that are specifically made for drivers and sports car aficionados.
Over the years, TAG Heuer expanded its offering into a diverse collection of mechanical timepieces, quartz watches, alongside precision chronographs.  If you are into diving, opt for the TAG Heuer Aquaracer. These quartz watches are not only beautiful, but also practical with their 300-meter water resistance features and screw-in crowns.
Vacheron Constantin
Year Established: 1755
Popular Vacheron Constantin Picks: FiftySix Complete Calendar
Price Range: ₱800,000 to ₱3,000,000
Vacheron Constantin is the earliest Swiss watchmaker that is still alive and thriving in the Swiss watch industry. That said, it owns a significant market share in the Swiss watch industry for over 200 years. Vacheron is well-known for creating rare and intricate swiss watches that are often one-off, custom timepieces. It's almost impossible to find two similar vintage Vacheron Constantin Swiss watches until 1970, because the brand originally produced few variants of their collections, each with changed up dials, markers, and case metals. Since then, Vacheron expanded their production to more uniform models, but still preserved their signature artisanal and aesthetic style.
Case in point: the Vacheron Constantin FiftySix Complete Calendar. This beautiful 18K pink gold Swiss watch features a transparent sapphire glass caseback and a moon phase indicator that will remain precise for more than 122 years. With a watch weight of 91 grams, Vacheron Constantin FiftySix Complete Calendar is a balanced watch on your wrist.
True Swiss Quality & Luxury: From Swiss Made Watches to Swiss-Inspired Luxury Real Estate by Brittany Corporation
Switzerland is well-known not only for its prestige watchmaking industry but also for its beautiful Swiss architecture. The style involves traditional buildings and wood-framed houses characterized by gabled roofs, carved ornaments, and balconies. One of the most popular Swiss residential designs are Swiss chalets. Such houses are known for their minimalistic design and dramatically projecting roofs that are ideal for cold climates in sloping lands.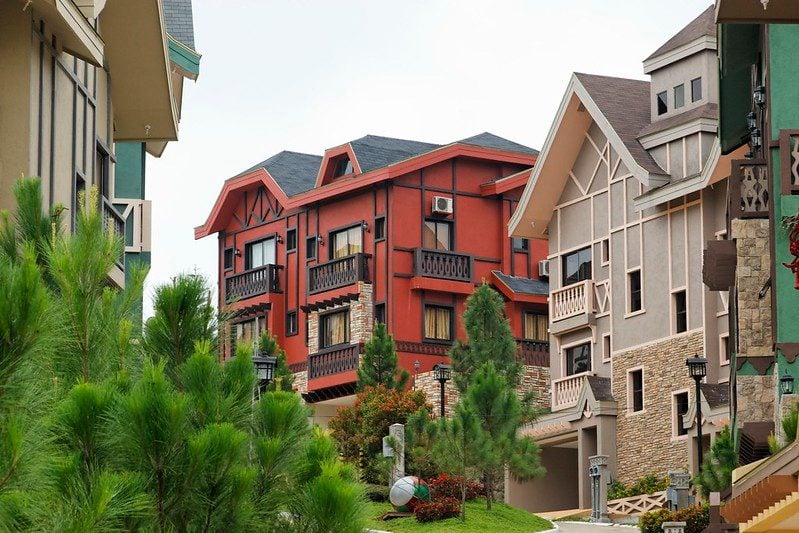 Brittany Corporation developed their modern take on Swiss architecture with Crosswinds Tagaytay. The luxury development features chalet-style luxury condominium and Swiss-inspired house and lot properties for sale. Each property in Crosswinds Tagaytay is an embodiment of true Swiss quality: the perfectly sporting uncomplicated design, roomy interiors, natural wood elements, and high-vaulted ceilings. That said, Crosswinds Tagaytay is the ideal place for those who are seeking vacation homes or living spaces in a woodsy, rural environment just like that of Switzerland. Not to mention the cool climate and beautiful hillside view of Tagaytay. The view from your luxury condominium will instantly transport you to the alluring Alpine mountains.
Switzerland definitely set the bar high when it comes to exclusivity, prestige, and quality—the signature characteristics that build Brittany Corporation unmatched luxury developments. Explore more of what Brittany has to offer. Simply click here or reach out to the customer service team here.
READ NEXT ARTICLE: THE MOST EXPENSIVE THINGS IN THE WORLD TODAY