BLOGS
Top Restaurants in Boracay To Add To Your Bucket List
Going to an island with your friends or family will always be therapeutic. And every time you look at one of the finest islands, Boracay will never be left out, regardless of whether you are a local or from another country. That's why it is included as one of the best islands in the world. White beach, calming blue water, and mesmerizing sunset—-if it wouldn't make you fall in love, what else can? Plus, this white beach has a lot of activities to offer during your stay that you might think it's like a paradise, especially if you stay in some of the luxury condotel in Boracay.
You can also experience the world-class restaurant on the Island of Boracay. The most popular cuisine served internationally can be tried on this small yet fulfilling island in the  Province of Aklan, Panay Island. May it be French, Chinese, Italian, Filipino food, ice cream, milkshake, four cheese pizza or fresh seafood; together, they will satisfy your cravings!
Why does Boracay Restaurant have one of the most outstanding foods in the Philippines?
For every step you make on the Island of Boracay, it is impossible to resist the restaurants surrounding you. It is a top tourist attraction not only for its stunning scenery but because they also have enchanting dishes. Whether it's for your mom, dad, grandparents, child, or friends, the food they desire is surely within those top restaurants in Boracay. Once people step outside their luxury condotel in Boracay, their stomachs will be completely full afterward.
As you heard from other tourists that experienced eating in the best restaurant in Boracay, even just the smell of the food is enough to convince you to try them again. Meaty and savory food will save you after an exhausting activity. Try these top restaurants in Boracay to make your vacation feel more like a paradise. You may as well include some of these on your list; Filipino foods such as bulalo, sinigang na salmon, and bistek tagalog; various snacks and drinks such as pizza, sugar cloud, milk shake, halamayo, and coco juice. It will surely be enough to persuade you that these Boracay restaurants have the most outstanding food. Like how fine and pleasant those condominiums for sale in Boracay you can see around the area.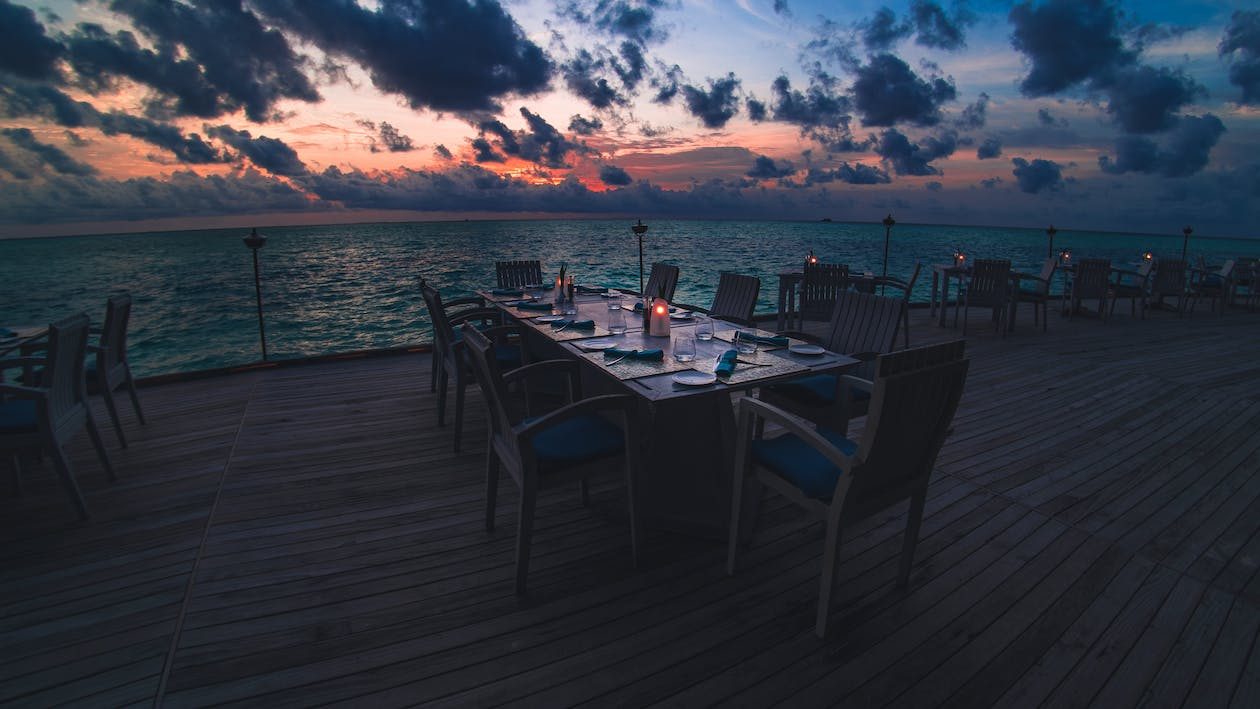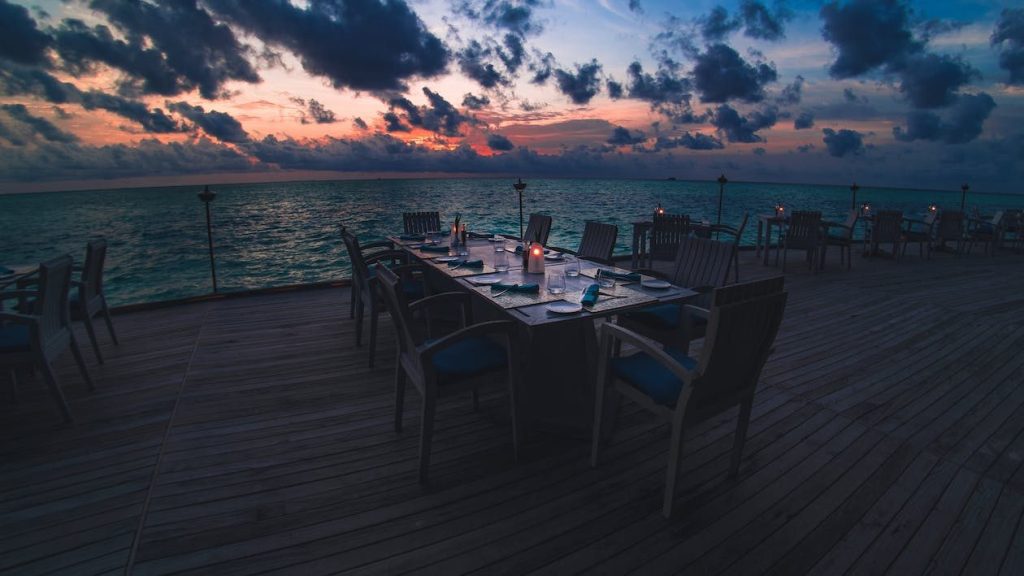 What is the highest Quality Restaurant?
Because of the different restaurants in Boracay, you may be confused about where to eat since they all serve tasty foods. Well, now you can set aside your worry because here are some tips you can use to choose the best restaurant in Boracay.
Easy to Navigate.
Since you are there in Boracay to enjoy, you might as well not stress yourself in finding a good and one of the best restaurants to eat at. Luckily, many of them are located along the main road, and you can dine in as you go back at your condo in Boracay.
Reasonable Prices.
Yes, the experience you will have on the beautiful island of Boracay will be priceless, but it wouldn't hurt to choose a restaurant that has a reasonable price. If you're looking for a fine restaurant, choose the one that is a good deal for your money and will satisfy you at the same time.
Ambiance.
Aside from the food, ambiance also matters when choosing a restaurant, especially if you're on vacation like Boracay. The best choice is a soothing ambiance that will make you enjoy your food more. It is similar to when you are looking for a condominium for sale to live in; a better choice, like Brittany Boracay, that has an excellent ambiance will be a great option.
Cleanliness.
Since you are looking for the best Boracay restaurant, it is essential to note that the place where you can enjoy your meal is properly clean and will not put your friends and family at risk, mainly because we are still in the pandemic.
Thankfully, numerous restaurants in Boracay pass these criteria. So tourists can now take advantage of the many things this white beach can offer, including the luxury leisure development in Boracay.
So if you are looking for the list of the top-rated Boracay restaurants, look no further because here are the top 5 restaurants you must try!
Best Restaurants in Boracay Island
1. Don Mestizos 
This best restaurant in Boracay has a touch of Spanish and Filipino foods. Dining in this restaurant is as if you're staying at your home; it is so comfortable, like residential places in Brittany Boracay; indeed, you will feel like you're on vacation.
It is located along the main road in Station 1 behind Seawind Resort. They have the best tapas and paellas you can ever taste, as well as conchillo and superb wine to drink while relaxing with your loved one. Surely, a must-try 5-star restaurant to enjoy after trying other luxury leisure developments in Boracay.
2. Sunny Side Caf
é
Aside from Cafe Maruja and Aria Cucina, which offers mouth-watering meals, the Sunny Side Cafe can serve you their best chori-burger, grilled cheese sandwich, pulled pork egg benedicts, and ube cheese and espresso-caramel pancake. You can never go wrong with whatever you order.
Imagine this restaurant in Boracay that can start your morning with a delicious and warming breakfast. No wonder they are considered one of the best all-day breakfasts. If you want, you can also order takeout and enjoy it in your condo in Boracay. Sunny side cafe—a Boracay restaurant, truly will make your trip more memorable. It is located in two stations: Station 1 and Station 2.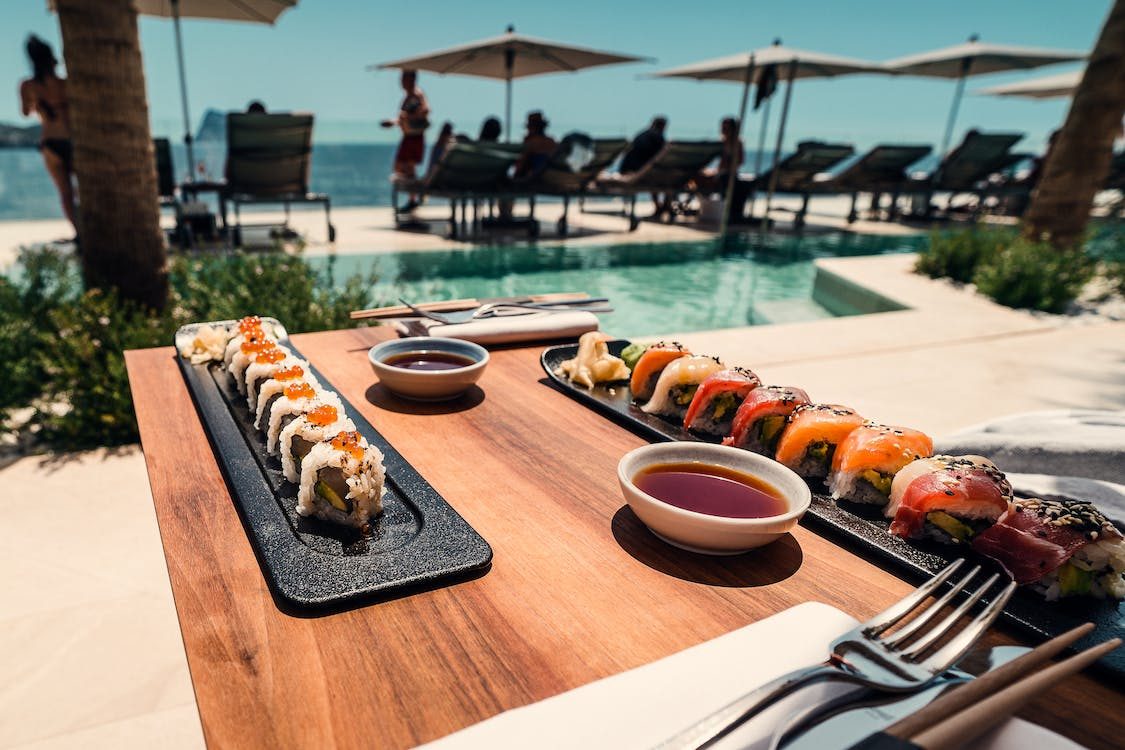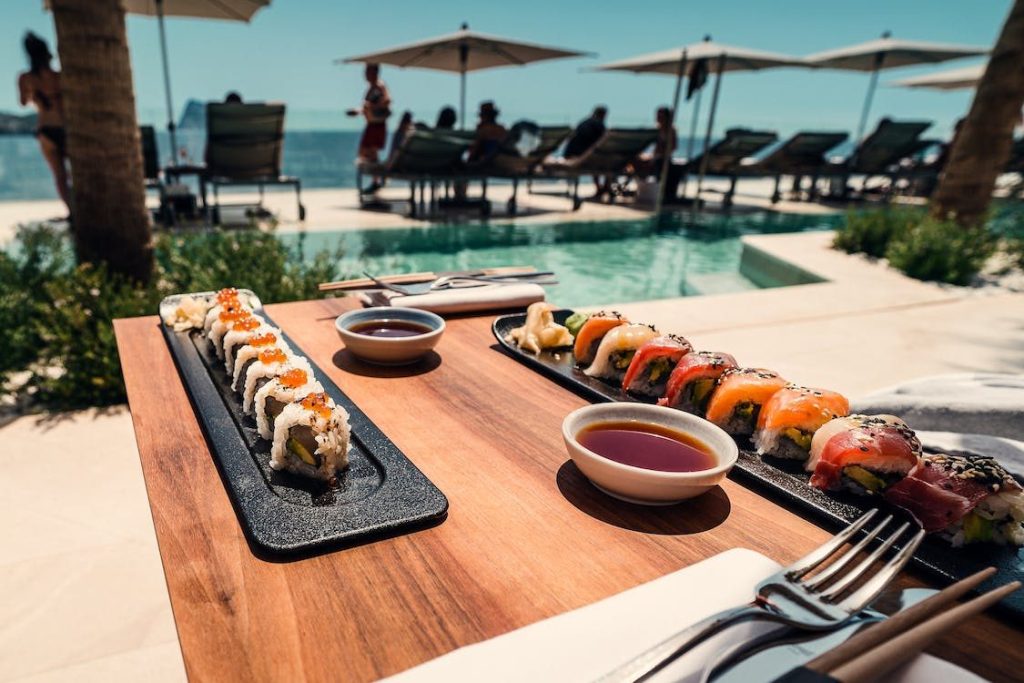 3. Indigo Restaurant
This top restaurant in Boracay will capture your attention the moment you see it. Not mainly because of its food but because of its cozy ambiance. The fact that it's located at the front of the beach, Station 1, makes it more attractive to tourists. Plus, this restaurant in Boracay is one of the restaurants that offers exceptional seafood cuisines, such as lobster bisque and creamy seafood broth, as well as it's signature Braised Indigo Rossini. And when the night comes, the pleasant flavor of their wine will complete your evening on the beach.
Eating at one of the best restaurants in Boracay, where you can admire the crashing waves and feel the cold breeze, is a must-do on your bucket list. What makes your trip to the island better is the next day, you may look for a condominium for sale near these restaurants to visit more often.
4. Sirena Restaurant & Clifftop Bar
Since you're in Boracay, grab the chance to witness the mesmerizing view of sunset at one of the finest Boracay restaurants—Sirena Restaurant & Clifftop Bar. Take your partner or family to this place and together enjoy their delicious dishes such as butterfly prawns, crabmeat crumbles "guacamole" and ratatouille.
At night you can try their wine as you unwind and relax. If you're not satisfied you can ask for a take-out to your condo in Boracay.
5. Los Indios Bravos
For the last top-rated Boracay restaurant, let's end it with a place that gives a traditional Filipino vibe. Aside from Dos Mestizos, Sunny Side Café, Aria Cucina, and Cafe Maruja, this restaurant in Boracay will remind you about the beauty of the locality. When it comes to its food, it serves Pan Roasted Salmon Fillet, Seafood Platters, Ribs, and Premium Steaks, while for dessert, it has Banana-Bread Alamode and hand-crafted beers for those of you who don't prefer wine.
It is located at White House Beach Resort, Station 1. So if your luxury condotel in Boracay is near this restaurant, take the chance to make a visit. As you enjoy other luxury leisure development in Boracay, don't let your stomach be left out.
Yearly, many tourists visit the beautiful Island of Boracay, whether locally or internationally, and their cravings will all be satisfied because of these great Boracay Restaurants. They can offer all your preferred foods from breakfast to dinner. Let go of your usual fish and chips and try these new yet very appetizing meals. Make the most out of your vacation as much as you can. Also, if you're looking for some properties, many condominiums for sale are available in Brittany Boracay. Rest assured that it is as beautiful and cozy as those restaurants you've tried, with a slight touch of paradise.
Suggested Read: Most Instagrammable Cafes In The Philippines
Suggested Read: Why You Should Invest In Boracay Philippines
Suggested Read: What Is Boracay Like For Foreigners
Suggested Read: Top 10 Reasons To Visit Boracay
Suggested Read: Boracay Travel Guide