BLOGS
Best Smart Security Cameras For Luxury Homes
Nowadays, comfort is almost parallel to your safety and security. Living comfortably often means that you feel secure and safe in your home and even in your neighborhood. For those who have a taste for luxury real estate, security is a priority.
As the number one developer of exclusive luxury communities in the Philippines, Brittany Corporation invests in various security measures that ensure the safety and comfort of its clients. Each development is located in prime areas that are known for their exclusivity and low crime rate.
However, other than having a safe and secure neighborhood, what makes these exclusive communities even more outstanding are the security measures that are put in place. There are security personnel stationed at each gate who regularly patrol the area. Security inside and outside the community is ensured.
Outdoor security cameras are installed in order to monitor those who go in and out of the subdivision. More than that, each property is designed and built to be a smart home, focusing on the security of the residents and the convenience of their daily life.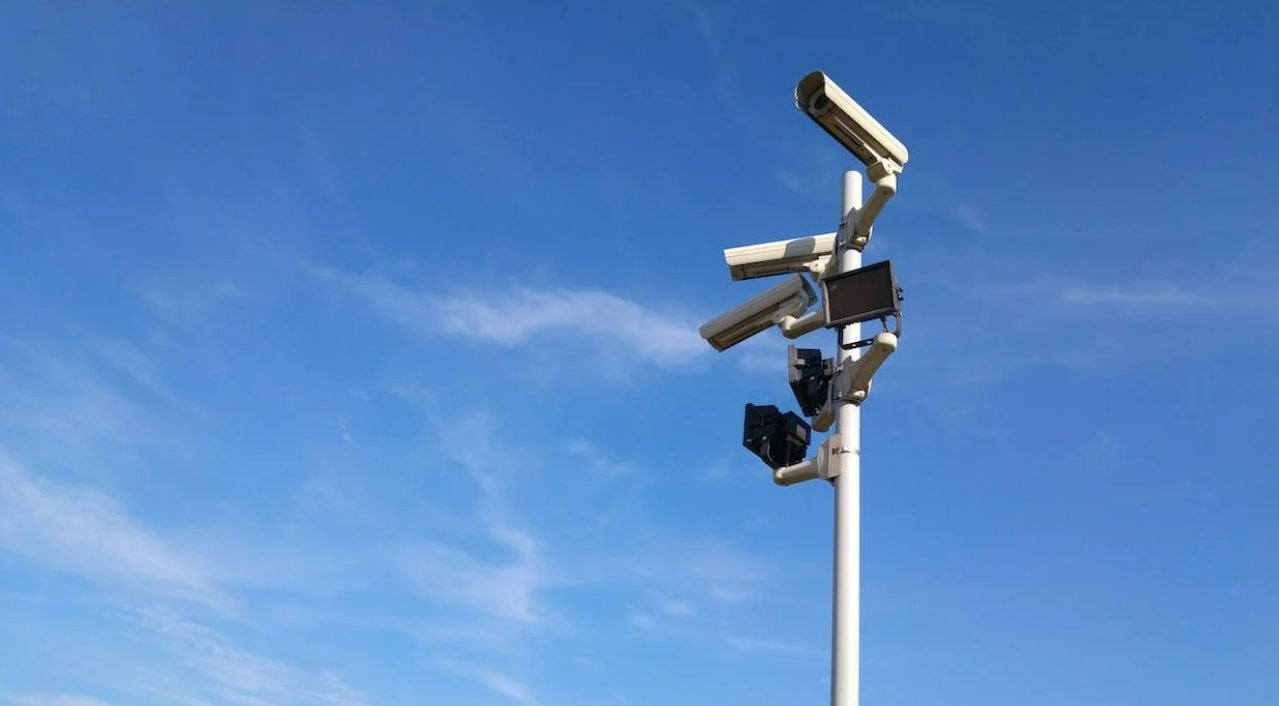 Luxury properties in prime areas such as Alabang, Forresta, and Daang Hari are desired by those who have a taste for luxury living. They are not only considered to be extravagant, luxury house and lot in Daang Hari also boasts of having some of the most updated smart home technology that allows them to feel safe and comfortable in their home.
For Daang Hari subdivisions, it is common to have smart home that uses electric eye and other smart security cameras that increase security. There are advantages in using smart home technology especially for families in luxury areas such as Daang Hari subdivisions.
Advantages of Smart Home Technology
There are different types of smart home devices that can be installed at your home. For luxury properties, smart security cameras are popular. These ensure safety and lower security risks that you might encounter. There are also other advantages in having smart devices and smart home systems. Here are some of them.
Remote Control and Monitoring

Control your appliances remotely wherever and whenever with a smart home system. Most smart devices and smart security cameras nowadays are connected to the internet and are controllable through applications or websites, allowing homeowners control and monitoring even when they're away from home.

Efficient Energy Saving

Smart home devices are developed to make your life more convenient and flexible. However, they also have another function, and that is to save energy. Smart devices can be turned on and off only when needed and being used, thus, reducing energy consumption.

Maximized Security

Security will always be the priority especially for house and lot in Daang Hari and other prime areas such as Alabang. Using smart security cameras, alarm systems, and other devices maximizes security and improves the safety of the residents.

Convenient Home Management

Manage your home anytime and anywhere with an advanced smart home system. Home security camera and smart devices can be controlled remotely and information gathered are stored in local video storage or cloud video storage. It also gives you an insight on energy consumption, and which ones can be reduced for efficient energy savings.

Different Types of Smart Home Devices
A smart home in prime areas such as Daang Hari subdivisions are desirable for using smart devices and smart security cameras. There are different types of technologies used for these devices, allowing you to use and install those that fit your lifestyle.
Energy Saving
Save energy costs with smart devices that are developed to turn on when needed and turn off when not in use or exceeding certain standards.
Remote Control
Remote controlled devices such as security camera and appliances can be turned on and off through devices that serve as mediums. Smart home devices give you full control regardless of your location.
Motion Sensor
Motion sensor technology is another great feature to add in your smart home. It can be used with alarm systems or other smart home devices such as lights for flexibility and convenience.
Electric Eye
Electric eye or any technology that gives you vision of your property through devices are popular because you can monitor the place through your phone or computer.
Voice Command System
Voice controlled devices are energy saving and convenient since they can be used only by voicing out commands that are recognized by the device.
Security Systems
Other than security cameras, you can also invest in other security systems such as biometrics-recognition technology or access control systems that come with keypads or passcodes.
Top 5 Security Camera for Luxury Homes
Security cameras give you the power to monitor and protect your home. Invest in the best security cameras and smart devices that you can buy. Here's our top 5 security cameras for luxury smart home.
Arlo Pro 4 Wireless Camera
Arlo Pro 4 Wireless Security Camera has one of the best performances. It has 2k video quality with HDR, making it a great camera for small and large spaces especially for expansive outdoor areas.
It captures videos in high quality even in low light with its night vision. It also has an integrated spotlight which lets you illuminate your area at night to capture more details. The device connects directly to wi-fi without any need for hubs and has a rechargeable battery.
Google Nest Cam
Google Nest Cam comes in different versions for outdoor, indoor, and battery-powered. The specs differ depending on the version that you prefer according to your needs. It comes with a microphone and speaker so you can listen or talk through the camera.
The 1080p HDR livestream is great for capturing and recording your property. It also captures videos in high quality even in low light, giving you great vision during the night. Google Nest also comes with other advanced features such as the ability to distinguish between people and animals.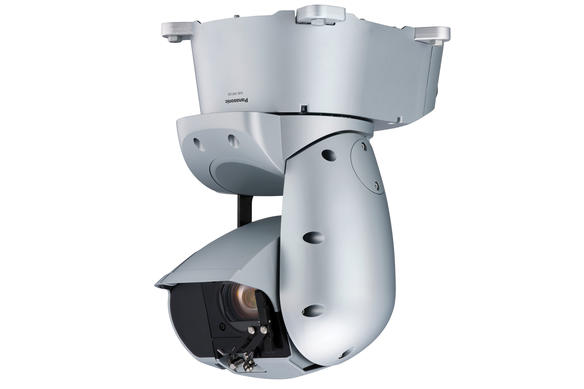 Panasonic AW-HR140 Outdoor IP
When it comes to outdoor cameras, Panasonic AW-HR140 Outdoor IP is on top of the list. This outdoor security camera is durable one of the best security cameras that can withstand extreme weather. It has a stable shooting performance and equipped with advanced sensors for full surveillance.
The security camera comes with 20x optical zoom, allowing you to see far into your property and has a hybrid image stabilizer. The camera also comes with other features such as Haze Reduction and Night Vision.
Dahua Panoramic Multi-sensor+PTZ
Get a comprehensive view of your property with Dahua Panoramic Multi-sensor+PTZ. It has advanced features that allow you to zoom on a specific area while also giving you a panoramic view.
The security camera comes with Intelligent Video System (IVS), which has functions that monitor and distinguishes various situation such as tripwire violations and intrusion detection. The panoramic view of the camera plus its high-speed PTZ tracking capability is a great addition to your security system at home.
TP Link Tapo C210
Monitor your home with TP Link Tapo C210. This home security camera captures crystal clear videos with its ultra-high definition. It is also designed to pan and tilt with a 360º horizontal range, capturing every corner of your home.
This security camera comes with a two-way audio which enables communication. It also has voice control technology, allowing you to control the camera through voice assistants such as Google Assistant and Amazon Alexa. You can also control the camera through pc or mobile device.
Turning Luxury Property Into A Smart Home
For the affluent clients of Brittany Corporation, being up-to-date with the latest technology is important. Most properties are being equipped with the best smart home system available.
Most properties in prime areas such as house and lot in Daang Hari and Alabang are considered as a smart home. There are different types of smart home devices that can be installed and added into your home to make life more convenient and comfortable.
Security cameras and other smart home devices do not only make life more convenient. They also help you feel safe during your everyday life by reducing the possible security risks that you might encounter. The variation of security camera available in the market allows you to find one that fits your lifestyle.
The luxury properties of Brittany Corporation are known for having some of the most advanced security camera and smart home systems in the industry. Aside from this, the pioneer builder is also recognized for some of the most extravagant and luxurious properties in the country.
The cozy and Swiss-resort inspired Crosswinds Tagaytay is perfect for those who seek peace and relaxation. For clients who prefer the sophisticated and detail-oriented Mediterranean architecture, Vista Alabang is your choice. On the other hand, the simple yet elegant Old English countryside atmosphere is perfectly captured at Brittany Sta. Rosa.
Each of these property has their own unique charm and is known for the advanced smart home system devices and technology that they use. With these features, families can feel secure, safe, and comfortable in their own home.
Suggested Read: Home Security Features That Can Increase Property Value
Suggested Read: Take Part in The National Capture The Sunset Week
Suggested Read: Smart Coffee Tables For Your Smart Home
Suggested Read: Smart Features For Your Luxury Home
Suggested Read: The Beauty Of The Golden Hour