BLOGS
Restoration Project: Castle Elvira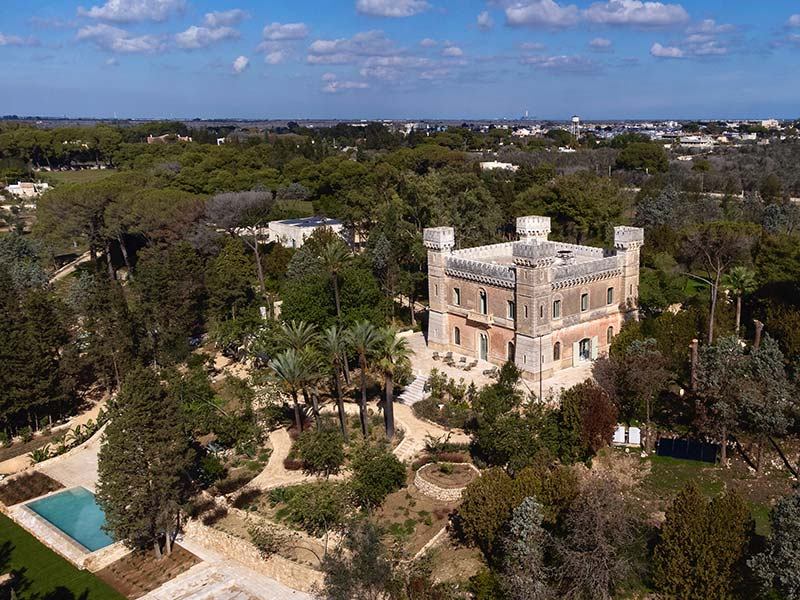 After 100 years, a spectacular luxury real estate property in Puglia, Italy is ready to open its doors to affluent guests from all around the world. Say hello to the dreamy Castle Elvira, an abandoned castle turned into a luxurious hotel.
Castle Elvira is a historic property built on a sprawling, private parkland back in the early 20th century. Years before its recent restoration, the castle is presumed to be a thoughtful gift from two loving parents to their daughter, Elvira.
As a dreamy teenager, Elvira was captivated by a beautiful castle in Naples, which is owned by the popular Italian playwright and actor Eduardo Scarpetta. On her seventeenth birthday, elated and excited, Elvira's parents gifted her a grandiose castle located in Puglia that looks strikingly similar to the one in Naples.
After Elvira's unexpected passing shortly after, it was believed that her parents fled the castle immediately and left it untouched ever since. This was until a British couple decided to restore the deteriorating property's former glory.
Although the castle in Puglia didn't have any occupants for years and started to fall apart, it has now been revived and brought back to its previous glory after an intense restoration process spearheaded by Elvira's great-granddaughter.
Visitors can tour the beautiful castle and grounds and even stay overnight in one of the luxury suites. Castle Elvira is truly a hidden gem in Italy and not to be missed.
The Making of a Luxury — A Look Inside the Luxurious Restoration Project of Castle Elvira
Castle Elvira remained untouched and left to ruin for almost a century. The major restoration project that lasted for three years began in 2018, when the artist Harvey B-Brown and his husband, Steve Risely, bought the property. The purchase included the groundskeeper's cottage and 37 acres of exclusive parkland surrounding the area.
The couple partnered with architects and master artisans to carefully restore the castle's original structure and design elements. Flipping homes is common practice in luxury real estate, but many homeowners tend to go overboard. In honor of Elvira's story, Riseley's goal for the restoration project is to preserve the castle's authentic charm as much as possible. This is while introducing new elements that complement the property in today's architectural home design.
As expected, the result is spectacular: a harmony of classic design and contemporary luxury. The castle stuns with restored ceramic tiled flooring, retouched walls, and carefully-painted frescoes on the ceilings, all while being equipped with modern furnishings and the latest tech in the hospitality industry. These include installing necessities like air-freshening systems, Wi-Fi, heating and cooling, as well as new plumbing.
Needless to say, a newly restored Castle Elvira stands proud to greet the world once again on a fine spring in 2022. This time with a modern touch to its classic design details and remarkable architecture—the perfect setting for celebrating your milestones or for simply relaxing your mind, body, and soul.
Experience the Bespoke Hospitality and Luxurious Amenities of Castle Elvira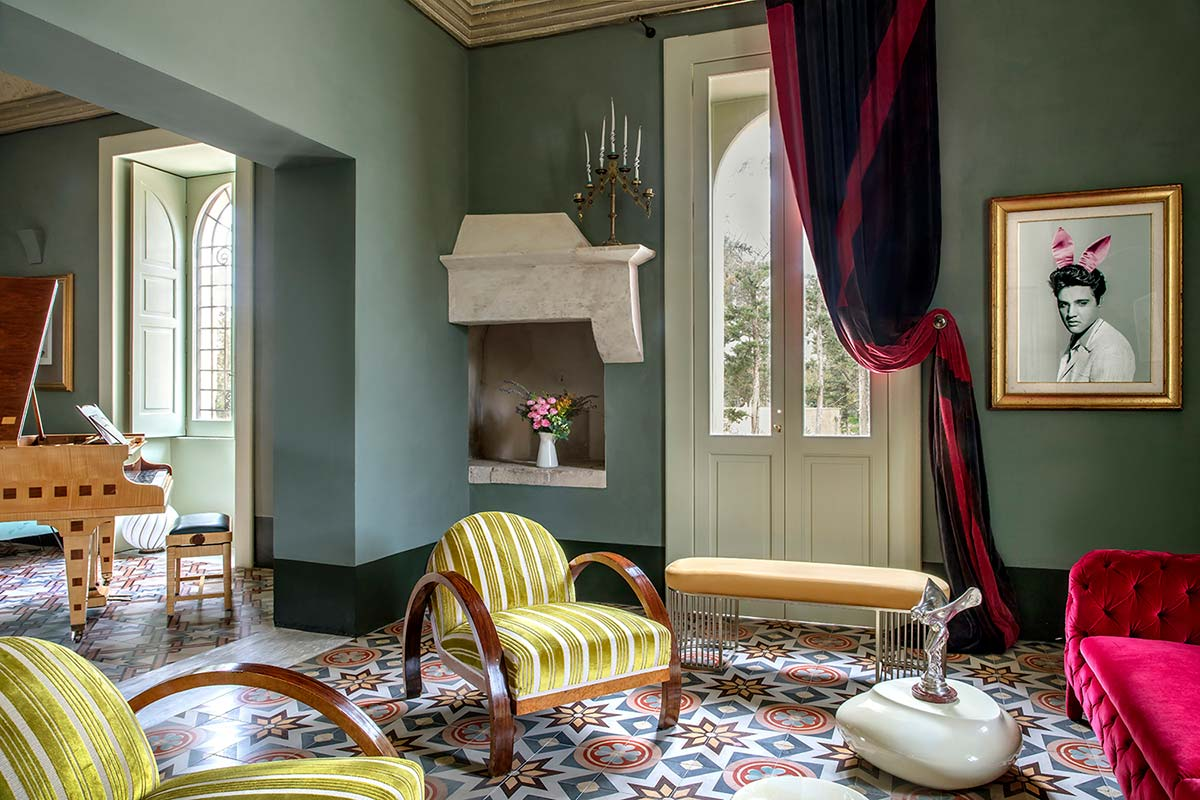 What is the experience like in the newly-restored Castle Elvira? The luxury residence accepts a maximum of 12 guests to stay in its six deluxe suites and indulge in the castle's amenities, historical surroundings, and private landscapes.
All suites offer the same luxury: upscale sleeping quarters, private gardens or rooftops, heated infinity pools, cozy living quarters, and so much more. All of this while overlooking an uninterrupted view of open countryside surrounded by olive and citrus groves.
The estate's wild, Italian woodlands set the perfect mood for picnics, outdoor yoga, or a quick meditation if you are craving a wind-down. The shared living quarters provide both sociable seating areas and quiet nooks. Meanwhile, the dining room is the perfect place if you are in the mood for formal dining. Otherwise, head to the terraces for a nice, al-fresco dining setup.
Castle Elvira also lives by its refined Pugliese hospitality, which translates to catering to your tailored experience as a guest, from the moment you arrive. Castle Elvira's team vows to stay on hand for all their guests' needs, including room service, housekeeping, concierge, and more, to create your dream, bespoke vacation experience in Italy. Ahead is more of the palazzo's offerings at a glance.
The Italian Real Estate Masterpieces of Brittany Homes
With its spectacular suites and world-class amenities on a backdrop of rural Italy's landscapes, Castle Elvira definitely offers the ultimate luxury living experience of a lifetime. The good news: local luxury real estate investors in the Philippines do not need to fly across the world to feel like royalty. You can enjoy the same rustic charm of Italian homes through the thematic living spaces under Brittany Corporation.
Brittany Corporation is the luxury real estate arm of Vista Land, the largest homebuilder in the country. It is the first to create and give life to luxury enclaves and private residences inspired by the most scenic destinations around the world, including Italy. Just a quick drive from Metro Manila will take you to the Italian-inspired and upscale properties of Vista Alabang in Daang Hari.
This 1,500-hectare flagship property of Brittany Corporation perfectly captures the Old World charm of 20th-century Italy. You will be greeted with the beautiful opulence of lush greens, cobblestone pathways, and sun-dappled gardens.
Nestled in between are the expansive communities of Portofino Heights, Portofino South, and Amore at Portofino. These luxury house and lot for sale developments proudly feature the best of old-world Italian architecture.
Think of beautiful copulas, stunning courtyards, distinct arches, and pocket gardens. One would undoubtedly think that a luxury house in Vista Alabang is pulled straight from the beautiful regions of Europe.
Ahead is a closer look inside these luxury homes made for the affluent few.
PORTOFINO HEIGHTS
For those seeking a luxurious and cosmopolitan lifestyle, look no further than Portofino Heights. Nestled within the greater Vista Alabang community, this 75-hectare corner of paradise offers a range of luxurious houses and condos, each reminiscent of some of Italy's most beautiful architecture.
It's no surprise that Portofino Heights is one of the most sought-after communities in the Philippines, with world-class amenities and a commitment to luxury living. So, if you're looking for a little Italian magic in your life, Portofino Heights is the place to be.
The first of Vista Alabang's three enclaves is Portofino Heights. The property covers a 75-hectare land area where luxury houses and lots that range from 280 sq.m. to 1,000 sq.m. in size proudly stand. Each home is reminiscent of cosmopolitan Italy.
Here are some of the ready-for-occupancy luxury house and lot for sale developments inside Portofino Heights:
Antonello Luxury House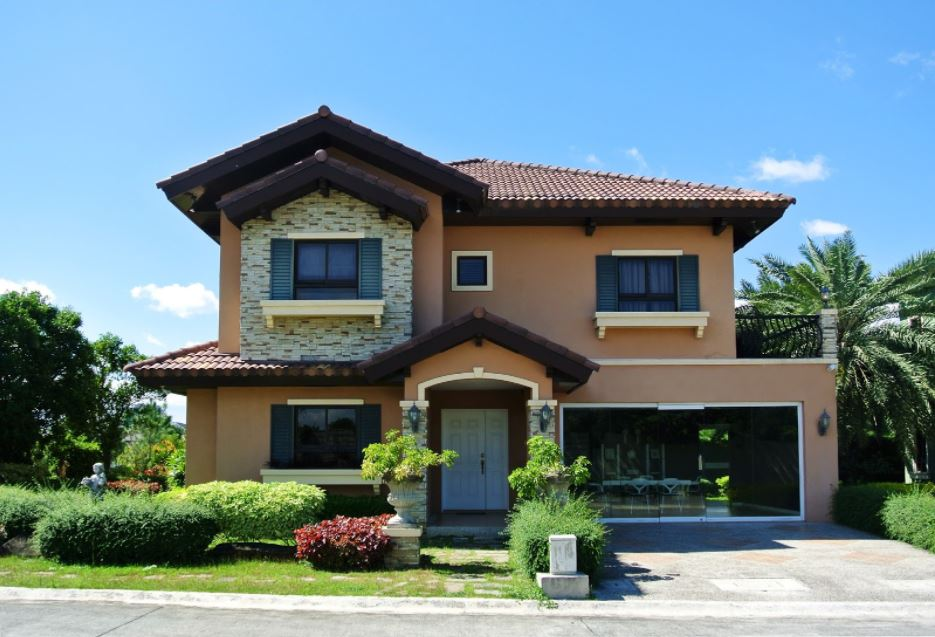 Antonello is a two-story luxury house model inspired by Italy that captures the beauty and elegance of classic Italy. This luxury house for sale in 286 sqm (floor area) seamlessly blends sophistication, quality, and aesthetics into a single masterpiece.
Pietro Luxury House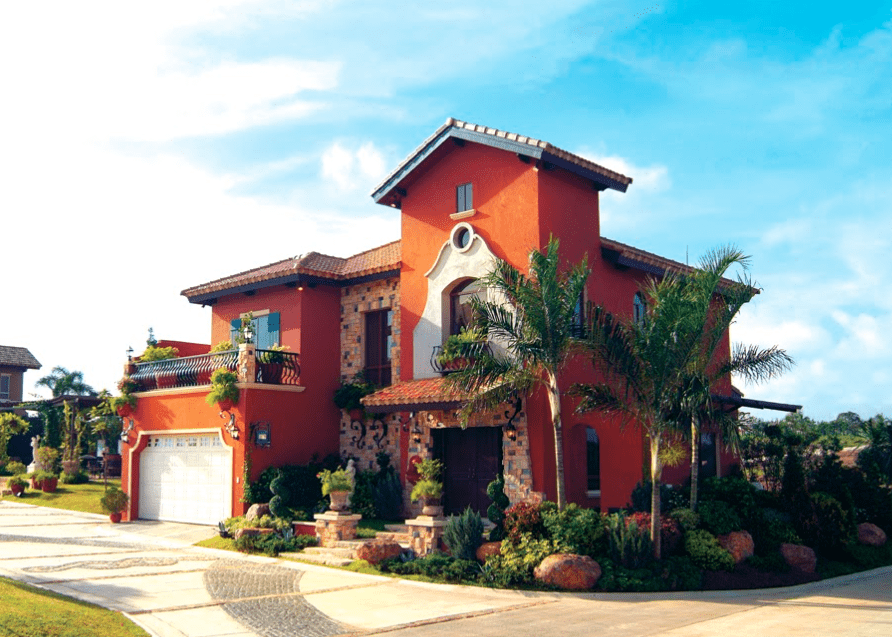 Pietro is a charming two-story Italian luxury home for sale in the Italian-inspired communities of Portofino and Amore. This 264 square meter (floor area) home offers grand living spaces and quality family time.
PORTOFINO SOUTH
Next to the beautiful courtyards of Portofino Heights is the exquisite enclave of Portofino South. This second phase of Portofino encompasses a 50-hectare land area. You can choose from luxury houses with land areas and lot sizes that range from  300 sq.m. to 700 sq.m.
You will definitely feel like a royalty with Portofino South mansions that feature masterful Italian artistry: castle-type towers, inner courtyard right at the heart of your home, a casita or small house beside the main home, and more.
Here are some of the ready-for-occupancy luxury house and lot for sale developments inside Portofino South:
Rafaello Luxury House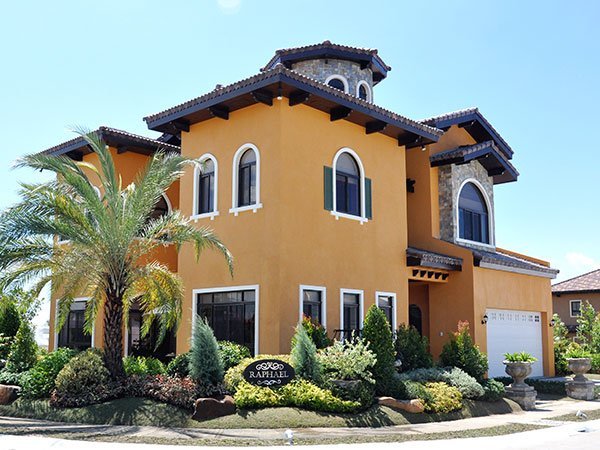 Raffaello is a luxury house model with a floor area of 292 square meters that has been carefully crafted with attention to detail. With its grand spaces for recreation and living, this 4-bedroom luxury house and lot for sale gives a taste of the grand life.
Ghiberti Luxury House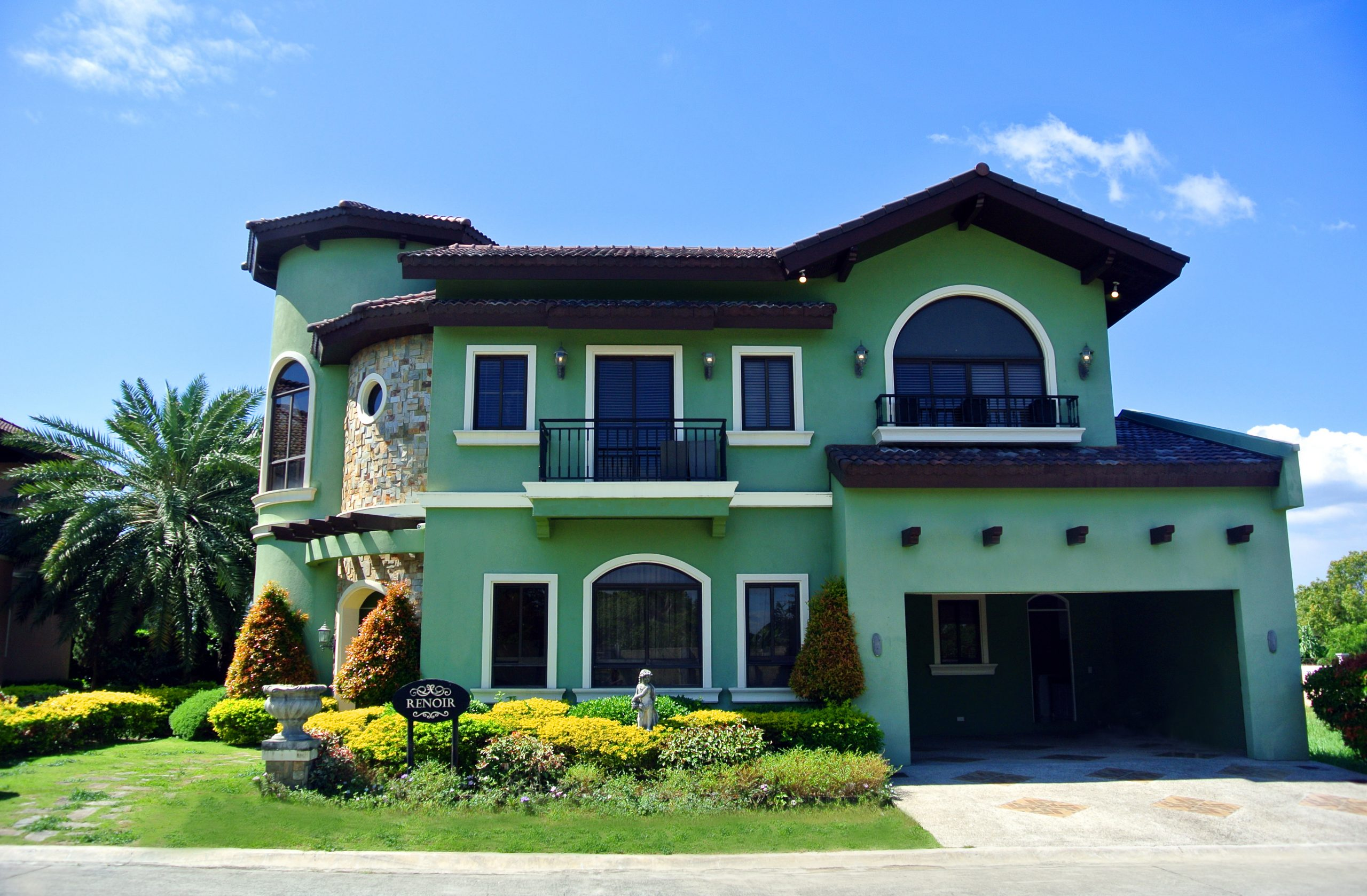 The Ghiberti is the epitome of sophisticated Italian artistry and elegant interior design, with all of these luxury house features and so much more. Among Portofino's excellent choices, the Ghiberti is by far the most luxurious house in Daang Hari.
AMORE
Amore is the third and latest enclave of Portofino Heights. The 35-hectare private residence is the dream address if you have a penchant for Tuscan-style home architecture. Inspired by the rustic appeal of Tuscany Italy, Amore combines classical elements with modern touches to give your home a romantic, Old World European vibe.
The Philippines Property Awards named Amore at Portofino as the "Best Housing in Manila" as well as the "Best Housing Development in the Philippines" in 2015. This is a huge accomplishment because it demonstrates the high-quality homes that they provide to each family. The goal is for every client to be satisfied with their new home and to have peace of mind.
Tuscan-style luxury homes stand out with their natural opulence and signature elements such as terracotta roof, stucco walls, and outdoor living spaces like patios or porticos.
Here are some of the ready-for-occupancy luxury house and lot for sale developments inside Amore:
Leandro Luxury House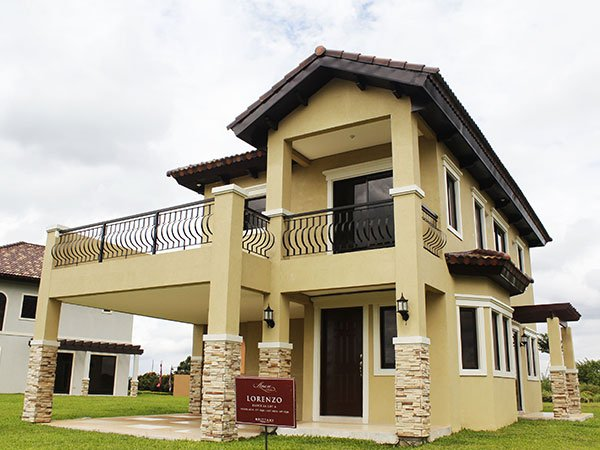 Leandro is a magnificent home in Amore's picturesque community that you will undoubtedly adore. A 3-bedroom luxury home for your family close to life's necessities.
Carletti Luxury House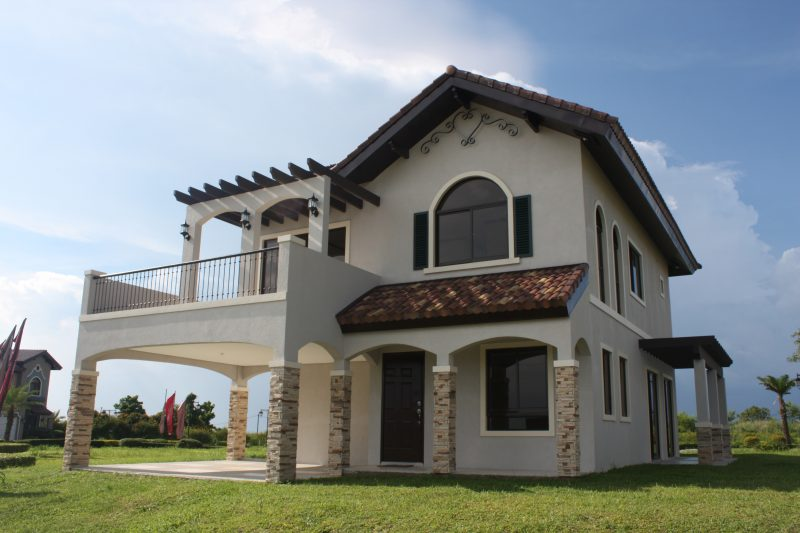 Carletti, located in the lovely Italian community of Amore, features meticulously designed architectural details and a home suitable for a growing family. The home has a balcony for small gatherings of family and friends with a beautiful view of the Amore community.
Why Invest in the Italy-Inspired Homes of Brittany Corporation
Anyone who has visited Vista Alabang can attest that it is a breath of fresh air in comparison to the busy cities. A quick glance at its stunning enclaves transports you to the laid-back ambiance and sprawling spaces of Europe.
But its scenic surroundings and remarkable Italian-inspired theme are only a few of the many reasons why a luxury house and lot is worth investing in.
For one thing, the development is highly secure, with 24-hour security and CCTV cameras monitoring all areas. In addition, it features a wide range of amenities, including a swimming pool, clubhouse, and playground.
Brittany homes are relatively inexpensive safe investments, whether they are purchased for the purpose of being your primary place of residence, as vacation homes, or as investment options. They are less volatile compared to other market investments (such as stocks or gold), which protects you from highly unpredictable losses.
The exclusivity and grandeur of high-end homes also come at a high price. When you choose to make a profit in real estate, either by flipping or renting out a home, owning a luxury property is an advantage because of its high market value and appreciation.
Another valuable attribute of Brittany homes is the upscale urban and suburban living experience they offer. Its master-planned communities allow every homeowner to balance life, work, and leisure. Each development is situated in prime locations from which shopping and retail hubs, green spaces, medical facilities, academic institutions, and other necessary establishments are easily accessible.
Needless to say, the safe, world-class, and valuable luxury house and lot for sale developments of Brittany make the perfect place to celebrate life's little milestones and golden moments with your family. Imagine waking up daily to such grandeur and beauty—it is only possible with Brittany.
Experience life in grander heights. Come home to Brittany today!