BLOGS
Experience Portofino Alabang
You probably heard of the lyrics "One man's trash, that's another man's come up," from the popular pop song of Macklemore. But have you heard of "A man's home is his castle"? The saying originated from Edward Coke, an English barrister, judge, and politician during the Elizabethan and Jacobean eras.
The verbatim quote was actually  "the house of everyone is to him as his Castle and Fortress as well for defense against injury and violence, as for his repose." In short, your house should be your safest refuge. Today, there are many interpretations of "A man's home is his castle."
Suggested Read: The Best Subdivisions in Daang Hari To Consider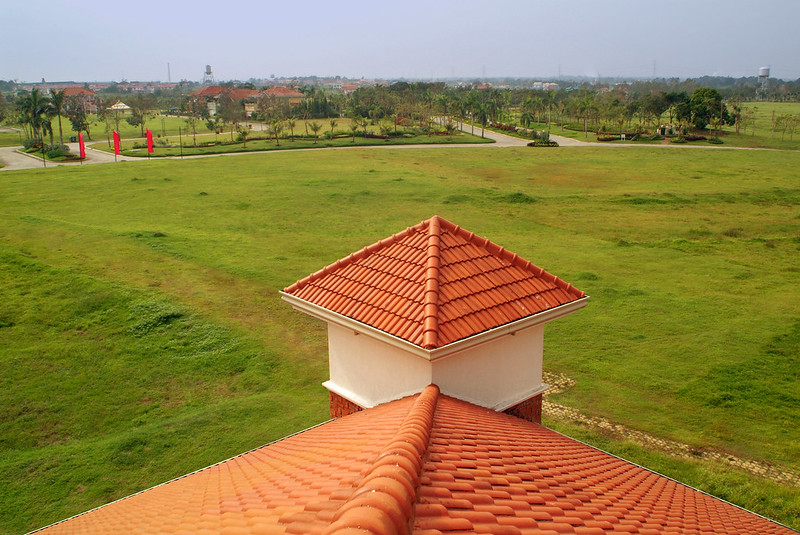 For the website Dictionary.com, it means that people enjoy the position of rules in their own house, other people have no right to enter the house if they do not have the permission of the householder. Meanwhile, the Cambridge Dictionary states that it means the people are free to do anything in their own homes, and others should not interfere with that.
For some people, it simply connotes that you should be happy and comfortable in your own home. As your castle, your house serves not only to protect and shelter you, but to let you live in peace as well.
Having said that, it is a must to carefully pick your home- for it will be your castle. In the kingdom of Portofino Alabang, surely our queens and kings will find the perfect castle fit for them.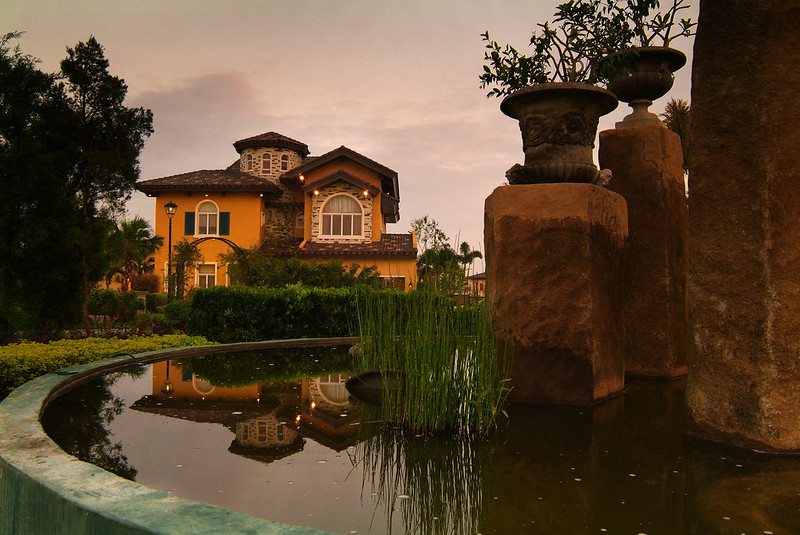 Located in Daang Hari Road Alabang, Las Pinas, Portofino offers the most beautiful houses in the Philippines. Not only are these luxury houses gratifying to the eyes, but they are very convenient and comfortable to live in.
Exceptional Features At Portofino Alabang
Of course, it is only right to have the best features for your kingdom. When you live in one of the luxury houses of Portofino Alabang, you and your family will be able to enjoy a high quality of life.
No need to travel far from home to enjoy life luxuriously because the world-class amenities are right here in your kingdom. Just step outside of your castle, and you will be able to reach the amenity straight away.
Feel like taking a dip in the pool? Then head over to the Olympic size swimming pool! If you are feeling athletic, you may visit the indoor fitness gym, or perhaps one of the courts. When you're feeling sporty, feel free to hit the indoor badminton court, basketball court, or tennis court. To escape the stress the city gives, feel free to relax in the sun deck with lounge chairs, or in the gazebo. The children may make the most of their childhood days in the Parco kiddie park. For sure, the park will become a memorable place for them. Certainly, the adults can also make memories in Portofino Alabang. To make your occasions even more merrier, celebrate them in the grand function hall, or maybe in the Monti di Portofino Clubhouse. Guaranteed that both facilities will provide you the finest venues.
Truly, everything you need is here in Portofino Alabang.
Suggested Read: Italian Home Best Features
Outstanding Standard Facilities  
It is only natural for a kingdom to be protected, and Portofino Alabang makes sure that their kings and queens have nothing to worry about. First of all, the utilities for power, cable, and communication are underground. Anonymous to us, underground facilities have a lot of benefits. The most significant advantage is that it poses less threats, cables are not exposed to possible destructions such as the strong winds when there is a typhoon. The connection will not be disturbed when there is strong rain. Furthermore, accidents, such as fire, will be prevented. Since the cables are not visible as well, we can enjoy the view of our Portofino Alabang kingdom fully. Closed-circuit television (CCTV) covers all entry and exit points of Vista Alabang. The security is indeed tight. With a roving patrol 24/7, you will really know that the security here is high-level. If there are bad people who are thinking of climbing over the fence, they should really think twice because the fences on the main perimeter areas are electric. If they want to become barbecues, they should really do it. And maybe the security guards can bring some barbecue sauce for them?
Portofino Enclaves
Now that we have established the world-class features of Portofino Alabang, let's move to the main event, picking which city your castle will be.
Enclosed in a 75-hectare land area, Portofino Heights is the inaugural juncture of Portofino Alabang launched in 2002. Here, you can choose from different luxury houses that range from 280 square meters to 1,000 square meters. Once you step in Portofino Heights, it would definitely feel like you are in Italy!  The majestic Italian architectural details can be seen everywhere. The cupolas, gabled roofs, cobblestone pathways, and pocket gardens surely enhance the beauty of Portofino Alabang. Portofino Heights consists of Phase 1-3 of Portofino Alabang, which is located in Las Pinas. The total land size in hectares is 44, with a total of 433 units.
The second phase of Portofino Alabang is the Portofino South, which can be found in Daang Reyna, 50 hectares of land area. Similar to Portofino Heights, Portofino South emanates the Old World Italian Charm. The bright residential community was launched in 2003, one year after Portofino Heights. The total land size in hectares of Portofino South is 46, with 516 units.
Inspired by the allure and rustic charm of Tuscany, Amore is the latest Portofino enclave. The third phase of Portofino Alabang was inaugurated in 2006.
Did you know that in 2015, Amore at Portofino was recognized as Best Housing Development in Manila? Not only that, but also Best Housing Development in the Philippines at the Philippines Property Awards! Indeed, Amore at Portofino is the right luxurious house for you to live in. If you buy a house and lot here, it will be truly worth the investment.

The luxury house models of Portofino Alabang  are Ghiberti, Rafaello, Leandro, Pietro, Antonello.
If you want to know more details about Portofino Alabang, such as how big is the lot area of each house model, you may visit this link: https://www.brittany.com.ph/location/portofino-heights/
Strategic location Of Portofino Alabang
When you decide to live in Portofino Alabang, you will be close to everything. Again, you would not have to travel far.
Suggested Read: Luxury Living In Portofino Alabang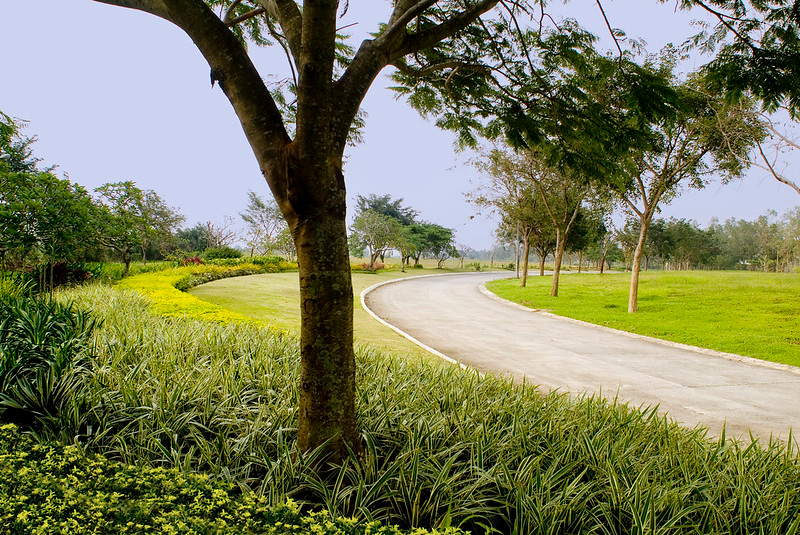 There are nearby malls, such as Evia Lifestyle Center, which is located at Daang Hari Road, Almanza Dos, Las Piñas, Kalakhang Maynila. It is very near that it will only take you around 6 minutes if you take the car to go there.
Inside the mall, there are numerous food establishments that you can dine in, including Cibio, Racks, and Mama Lou's Italian Kitchen. If you feel like getting coffee, you may head to Fully Booked. What? Go to Fully Booked for coffee, why?! Well, surprise! Coffee Project collaborated with the popular bookstore to create a hybrid store. When you visit Fully Booked, you may take a sip of your delicious coffee as you read in peace. Very relaxing, right? Coffee Project is a coffee shop chain under the AllValue Corporation.
In addition, there are more establishments of AllValue Corporation located inside Evia Lifestyle Center. First of all, there is AllGreen, the shop you need to go to if you are aiming for a healthy lifestyle. Why? Because they have pharmacy essentials, and health must-haves including organic foods! But if you want a snack like chocolate you may head over to the AllDay convenience store. Still not satisfied? Then go grocery shopping in the AllDay Supermarket! For sure, they will have what you need and will satisfy you.
For the kids, you can spoil them in the AllToys. While adolescents can be spoiled in AllDigital. Also, you can visit AllHome! They have everything you need to beautify your homes.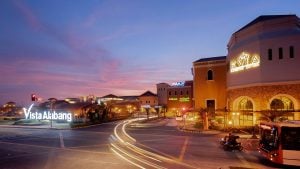 Hospitals Near Portofino Alabang
We all know that health is very important, and thankfully there are 3 hospitals located near Portofino Alabang: South City Hospital and Medical Center, Las Piñas Doctors Hospital, and Asian Hospital and Medical Center. If there is an emergency (but hoping there won't be any), you can rush to the hospital. Yes, we should enjoy life to the fullest, but we should take care of our health as well.
Schools Near Portofino Alabang
Agricultural scientist and inventor George Washington Carver once said that education is the key to success. It is indeed true, that's why we should send our children to school. Some of the schools near Portofino Alabang are University of Perpetual Help System DALTA, Las Piñas Campus, Pamantasan ng Lungsod ng Muntinlupa, and Holy Infant Academy
Indeed, Portofino Alabang is located at a strategic point. If you are looking for a luxury house and lot in Metro Manila, head now to Portofino Alabang!
The total gross land area of Portofino Alabang is 125 hectares. For the property package, you can choose between the house and lot package, or the custom home sites, which is the lot only. The developer of Portofino Alabang is Brittany Corporation, which is a subsidiary of Vista Land & Lifescapes.
NEXT READ: Did You Ever Imagine Your Life To Be This Grand?
NEXT READ: Top 5 Hospitals in Santa Rosa Laguna