BLOGS
What are the Planning Habits of the Affluent
Are you familiar with Elon Musk, Jeff Bezos, Gautam Adani, Bernard Arnault, and Bill Gates? Well, they are just the top 5 affluent people known in the world! And we all wonder how to be productive like them. What are their planning habits? How do they spend their week ahead productively? And what are the good habits they possess that we do not?
Except for the knowledge of how to make money, let's have a better understanding of how they plan activities, identify priorities, and manage their time for us to be smart and productive like the affluent. Here are the tips for the new habits and planning process:
Decide on Your Tools
It's crucial to note that you need the tools that will make planning the simplest for you before we discuss how to organize your day. You will use this tool to keep track of your upcoming appointments, important tasks, projects, important dates, and so on in whatever way works best for you.
You can use a digital or a paper planner, depending on which you find more useful and convenient to put all your to-do lists. While some people choose a notebook, others employ more advanced equipment to organize their daily tasks or to-do list. A suggestion for a digital planner is the google calendar. It is ideal for daily, weekly, and monthly overview of meetings, work, and other activities. And the convenience of having a digital calendar with you is one of the advantages.
Use time-tracking tools! With this, you may estimate how long tasks will likely take if you are unsure of their duration, and it will help you improve your planning time!
Utilize whatever tools you find that will help you effectively plan because it will make organizing your day much simpler.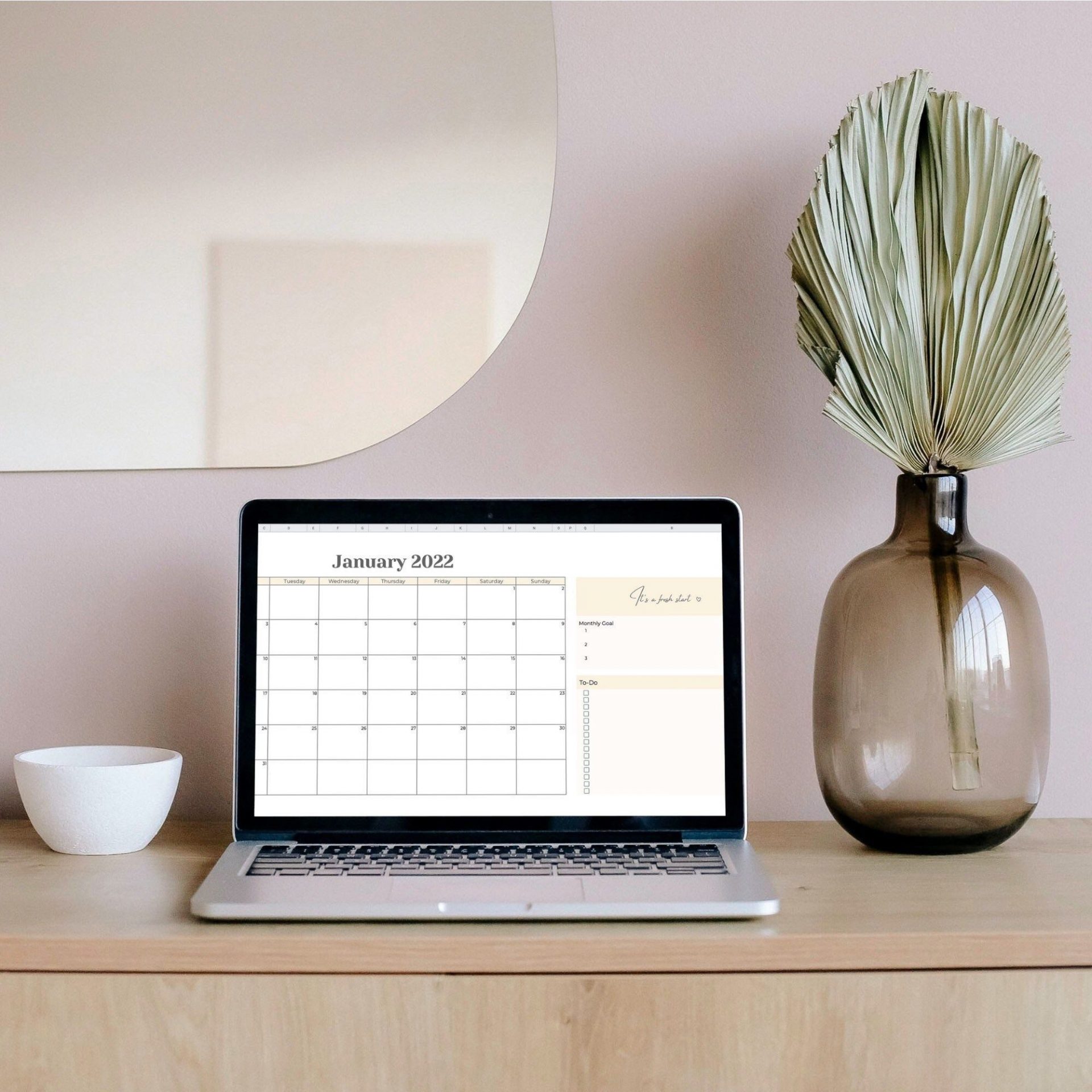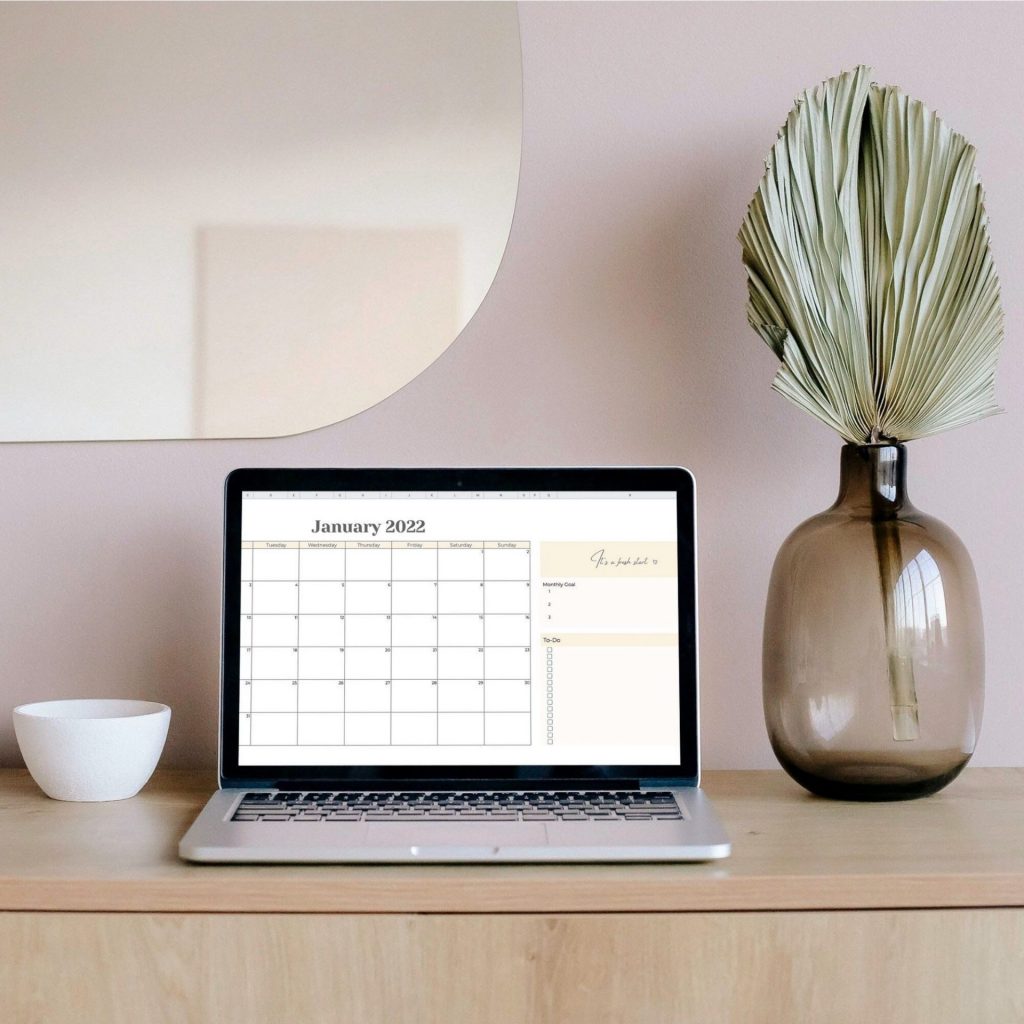 Know Your Priorities
Make a list of your top priorities that need to get done. Eliminating the need to keep track of everything you need to remember, doing this aids in helping you prioritize and can also help clear your mind.
Before entering tasks into your paper planner or Google Calendar, decide which three tasks will be your top priorities and which ones you won't be working on. While this doesn't necessarily imply you won't complete anything, it's crucial to set priorities and reduce stress by not trying too much and maintaining self-care.
By preventing multitasking, time blocking aids in increasing your ability to focus. Additionally, it prevents distractions and counters changes. By doing this, you'll finish one task—or a series of tasks—during each block. It is considerably simpler to finish tasks that will allow you to have a better idea of how long each certain task will take and improve your planning habits through time blocking.
Suggested Read: Weekly Planning Habits
Suggested Read: Working Remotely At Home: 10 Productivity Tips
Use a productivity method to organize your day
An efficient means to complete tasks and planning habits for organizing your day are both components of a productivity method. Here are a few popular daily planning techniques to get you started:
Pomodoro TechniqueThe Pomodoro Technique is best suited for those who like to work in short, intense bursts with lots of rest. Francesco Cirillo created this technique in the late 1980s when he dedicated it to just 10 minutes of intense study using a tomato-shaped kitchen timer (called a Pomodoro in Italian).To use this technique, get a timer, set it for 25 minutes, and then focus on one specific task until the timer beeps off. Mark off one Pomodoro when your session is over, then record what you accomplished. Take a rest for five minutes. Take a lengthier pause of 20 to 30 minutes after four "pomodori" or breaks.
Eat the Frog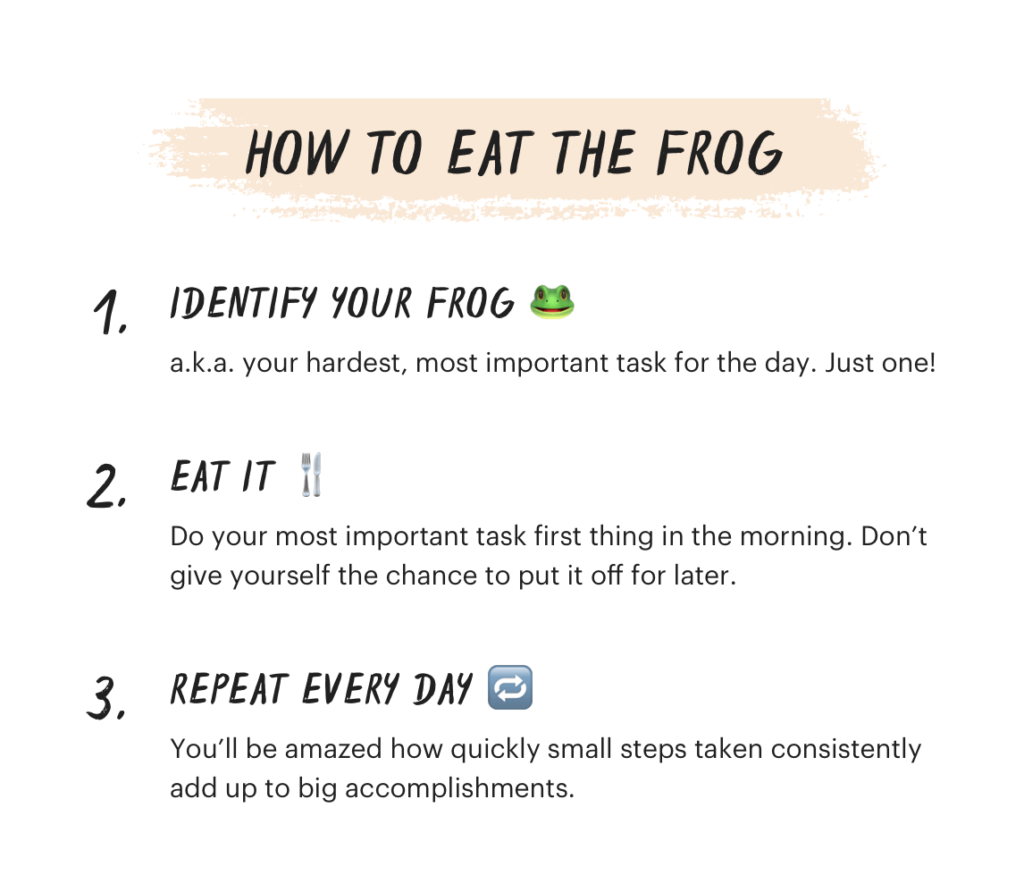 The Eat the Frog productivity approach instructs you to choose one recurring task for the day and complete it first. This is a terrific way to start using your highlight right away. Sometimes, it's the task we want to avoid doing the most (hence, eating the frog). This could be a task that seems too difficult or uncomfortable for us to take on. Before you have a chance to put tasks off, attack them right away.
Eisenhower MatrixInstead of merely completing completely necessary tasks, whether they are important or not, the Eisenhower Matrix productivity approach challenges you to weigh the importance and urgency of each work. Here's how to do it:Create your standard to-do list first, making sure to include everything you need to get done that day. Then group them into the following four categories: "Urgent and Important," "Non-Urgent and Important," "Urgent and Important," and "Not Urgent and Important." Once you have these categories, organize your tasks on your to-do list accordingly. As you plan your day, do, schedule, delegate, and delete items from your list.
Suggested Read: The Complete Guide to Planning Your Day
Suggested Read: Productivity Tips For Real Estate Professionals
Make Planning Habit a Routine
Most people lack direction and wander through life aimlessly, which prevents them from moving forward. They follow the mob like a lost sheep, going where the crowd leads. Never allow this to happen to you, and make planning habits a routine.
Now, some people might believe that planning habits won't be effective. That is factually incorrect. A to-do list is similar to goal-setting, visualization, affirmations, and meditation. These techniques are not ineffective; instead, the person who employs the technique incorrectly deems these instruments ineffective.
Compared to 19% of those living in poverty, 81% of the affluent maintained to-do lists, according to research. Most affluent listers finish at least 70% of their daily activities. Elon Musk, the CEO of Tesla Motors, is meticulous about organizing his day and plans his tasks in five-minute intervals.
A great start to plan is to set the alarm for your daily planning session at the same time each day, such as during a morning routine or a work shutdown ritual. Combine your new daily planning session with an already-established routine, such as having a cup of coffee or listening to music in the morning, to make developing the habit simpler.
When we can immediately see the benefits of our hard work, habits are easy to form. Fortunately, making a habit of arranging your day has instant benefits. With a schedule for the coming hours, you'll feel more motivated, organized, and focused. Planning your day will eventually come naturally to you.
Suggested Read: Five Ways To Make Your Home A Self-Care Sanctuary
Suggested Read: 5 Ways To Practice Self-Care At Home During The Pandemic
Create a to-do list based on your objectives.
Next to the planning habit is to make sure your strategy is genuinely moving you closer to your greater objectives. Make sure that the things you complete each day are in line with your long-term goals by using your daily planning session.
Organize your objectives into daily chores. For instance, you can add activities like "spend 30 minutes on my Peloton" or "go for a midnight stroll" to your daily to-do list but not "Get in shape." When you sit down to make a clear plan of your day, review your personal and professional goals and include chores that will help you achieve both.
Thinking about your week as a whole will help you plan your day. There are only so many hours in the day, and you probably have a lot of objectives and routine tasks to complete. While some goals benefit from a regular basis, other objectives can gain momentum from occasional progress.
Take Into Account Your Self-Care Habits
When we are feeling overwhelmed, self-care involves relieving ourselves. It involves dealing with our difficulties on a systemic level. This can be demonstrated by practicing healthy food, taking breaks, spending time with your loved ones, and getting to bed on time. But you can also consider your needs to take care of yourself before taking self-care habits into account.
Keep in mind that taking care of yourself is not selfish. Self-care is all about taking care of the little things that matter to heal you that enable you to be productive and assist others as well.
Our needs are divided into five categories: sensory, social, mental, emotional, and spiritual. Make sure to schedule activities that will help you meet all of these needs.
Suggested Read: 275 Self-Care Ideas & Activities to Deal With Life (2022)
Suggested Read: Self-Care Month: A Vital Foundation In Life
You might also adopt the Affluents' Daily Routines: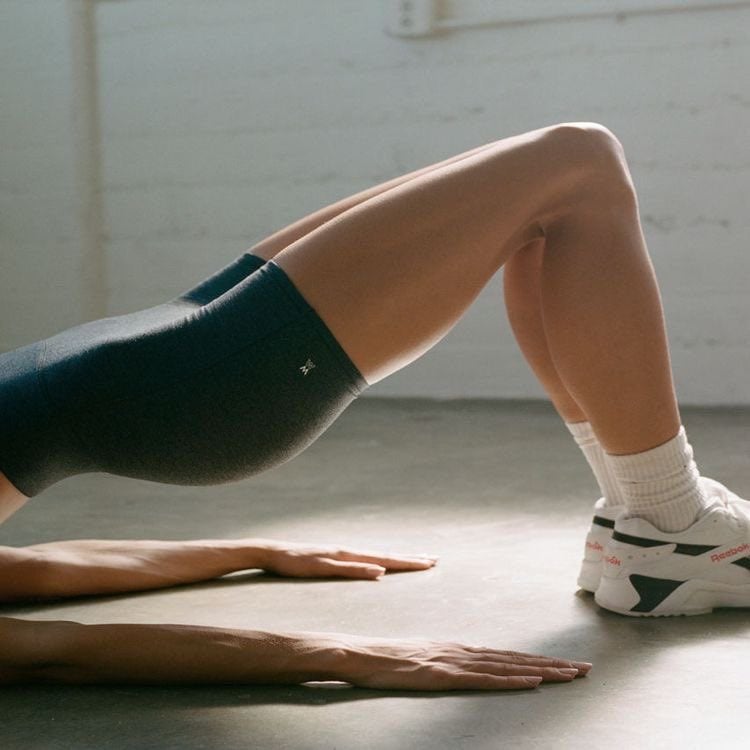 Make time for exercise in your daily routine. Every morning at seven, Winfrey meditates and works out while Bill Gates begins his day with aerobics. On days when he doesn't walk to work, Dorsey practices meditation for an hour twice a day and adds a seven-minute workout to his fitness regimen.Your memory and productivity will both increase after just 10 minutes of modest exercise.
Think twice about what you Eat.In an interview with The Cut, Sara Blakely, the creator of Spanx, revealed her daily regimen and said she rejects coffee like the plague. As an alternative, she consumes a smoothie of frozen wild berries, cinnamon, spinach, cilantro, fresh mint, lemon, dark cherries, kale, dates, water, ice, chia, and walnuts.Obesity and fatigue are just two negative effects of eating processed food. Thus, I recommend creating a bowl of healthy veggies!
Be a bookworm.Warren Buffett used to read 600 pages a day in the early years of his profession. Even now, the CEO of Berkshire Hathaway reads for around 80% of the day. Reading is the beginning of knowledge. Be inspired by these bookworm affluents.
Suggested Read: 7 Daily Habits Of Billionaires You Can Also Follow
It's your turn to be successful with the planning habits that were advised. If you are someone who wants to be productive or someone who wonders what helps the affluent stay focused and at the top of their game, the answer is: just make planning your routine.
Planning habits will help you touch the pinnacle of success, so do not hesitate to start a process now!
And we all know that some of the affluent have luxury living, and it is also our dream to experience that kind of life. But do not worry, because Crosswinds Tagaytay brings you a luxurious living. Crosswinds will give you the royal feeling amidst Swiss-inspired luxury homes, along the very natural slopes of its spectacular place! Thanks to the power of interior design, we will be able to feel affluent through the luxurious homes of Crosswinds Tagaytay.
Suggested Read: How Crosswinds Tagaytay Is The Symbol Of Beauty In Tagaytay
Suggested Read: A luxury piece worth your investment
Suggested Read: Crosswinds Tagaytay