BLOGS
PAL to Launch Baguio-Cebu Services in December
Philippine Airlines or also known as PAL has been operating for almost eight decades. It has a distinct and authentic name representing the Philippines. Its colors are also from the vibrant colors of the Philippine Flag. The Chief Executive Officer/Chairman of PAL, Dr. Lucio Tan, is said to have the longest service in the chief executive position.
The Future Home of  Baguio-Cebu Services
PAL is also the only "Major Flag Carrier" in Southeast Asia which has been designated according to the Republic Act 2232. This responsibility has a key role of creating a boost in the Philippine economy and tourism industry. As the airline continues to have a widespread network around the world, its main hub airports are located in Manila, Cebu, Clark in Pampanga, and Davao City bringing direct flights countries like USA, Hawaii, Australia, Japan, etc.
Is PAL Express still operating?
PAL Express or PALex is a legal subsidiary of Philippine Airlines. Its former brand names are Air Philippines and Airphil Express. Its incorporation started on February 8, 1995, and to February 1, 1996, its commercial operation begun. It is also for the regional/domestic and international flights from any of the hubs in the Philippines. The models are known to have low-cost models but still they provide the full quality service that PAL is known for.
In December 2018, PALex was certified on its Quality Management System and its operations and certification are renewed annually.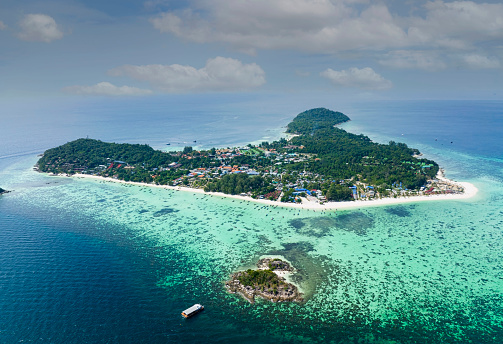 What are the services offered by Philippine Airlines?
Considering that PAL's one of the biggest airline companies, they aim to give their customers the best, efficient, and improving service. Here are the list of service and offers from them:
Low Fares Opportunity, especially for Baguio-Cebu Services
Booking an affordable flight for your next trip will be easy whenever and wherever you are! Low rates are available on their website, ticket counters, and reservation centers. However, these limited fares will depend on the time and date of your booking, validity of your ticket, and your requested service class.
Notification regarding Delays, Cancellations, and Change of Routes
In uncontrollable situations like severe weather conditions and situations that are beyond PAL's control, the airline still seeks to bring the best service by thinking of their passengers' safety. Before bringing you to your certain destinations as scheduled, the wellbeing of everybody comes first.
It does not come in an abrupt decision, but PAL commits to provide their utmost commitment. 30 minutes is the standard time that they are to set in terms of informing passengers about the flight delays or cancellations and even diversions.
A Denied Boarding Situation is when confirmed passengers do not show up to check in and board. Chance passengers, connecting passengers, and people with conditional reservation tickets are given a chance to take available seats.
However, an exemption is given to those who check in late at the airport, does not have complete requirements, and other situations that does not seem fit to the situation.
The standard operating protocol of PAL is to bring the passengers to their destinations together with the baggage. If in any case that their baggage was lost, they will set a 24-hour time to bring their things to them. In worst case scenarios, if the luggage were mishandled or completely gone, the airline is responsible for giving a fair compensation to the damage and inconvenience.
Philippine Airlines assures customers that they will get a smooth refund transaction especially when they have complete required documents. The application for refunds can be submitted on their website as well. After the submission, a number of seven to twenty days are to be expected for the release of refund depending on the payment method. Cash and check purchases take a long period of time to refund rather than paying through credit cards.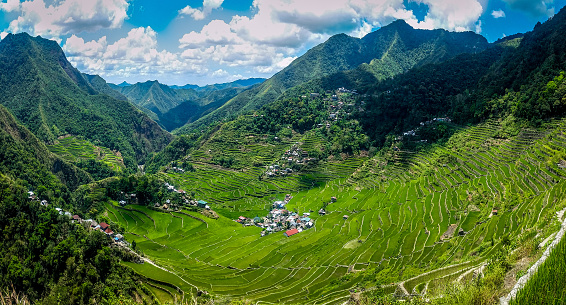 Accommodation for Persons with Special Needs
The best experience at PAL will be for everyone. And when they say everyone, it means regardless of the ability or disability of people, they deserve to be treated fairly. For PWDs or Passengers with Disabilities, they have facilities and equipment for their comfort and convenience. For minors that will fly with them, they have rules and regulations depending on situations. Children below 12 should be accompanied by a person that is older than them. And for those young people who will travel alone, a Meet and Assist can be requested to ensure safety and security.
Considerate and Responsive to Customers
PAL is very open to complaints whether written or sent on email. Upon receiving complaints, they have 30 days to acknowledge it and less than 60 days to substantially respond to it.
Mabuhay Miles especially for Baguio-Cebu Services
Mabuhay Miles is a flyer program that can be availed or enrolled by as young as the age of 2. It includes a card with no expiry, and you can earn miles from your flights with PAL. But it is not limited to flying alone, you can earn points by dining and shopping with PAL's affiliates.
Launching of Baguio-Cebu Services
In history, Baguio's Loakan Airport happened to be the first destination that PAL has visited in 1941 after its incorporation. For over 80 years, the Philippine Airlines announces its resumption of services in Baguio bound from Cebu. The current Chief Operating Officer, Stanley Ng quoted, "We are happy to be flying back to where it all started."
Despite of the shaken industry during the pandemic, the airline still rises up against odds. The business still pursued to run and expand. Starting on December 16, PAL is going to launch a flight from Cebu to Baguio and vice versa. Now, it is easy to travel from one vacation place to another. It would just take a 2-hour trip from the city of Cebu to Baguio. The struggle and hassle of taking connecting trips either by land or by air is now given a solution. Imagine jumping from a city of beautiful beaches and warm sunny place to a city of mountains with a cool breeze.
The only struggle that can be encountered in this Baguio-Cebu Services aside from its small runway, pilots' need to have a brave heart flying the aircraft because most of the time, the visibility is unclear due to the climate. Nevertheless, PAL has well-trained pilots and staffs, so you have nothing to worry about. The views and the leisure time will be worth it.
PAL will continue to give the best tourism quality service to all their customers and take you to your destinations with safety assurance.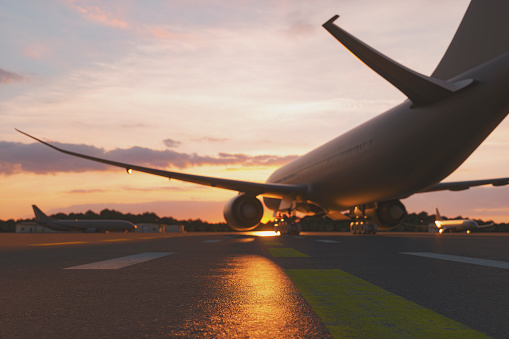 Schedule of Baguio-Cebu Services Flights
Philippine Airlines is planning to serve vice versa flights between Mactan Cebu airport and Baguio Loakan airport. The tentative days are every Monday, Wednesday, Friday, and Sunday.
The schedule of the flights would be as follows:
Flight PR2230- Cebu (CEB) departing at 08:50; Baguio (BAG) arriving at 10:50
Flight PR2231- Baguio (BAG) departing at 11:10; Cebu (CEB) arriving at 13:00
Experience Luxury Living when Visiting Baguio from Cebu
Now that Baguio is becoming reachable to domestic networks, living in the City of Pines is now news to all. A place where you can be safe, relaxed, creative, and composed. This is what we long to live for, away from all the stress.
For more information, check out Bern Baguio to get more updates.
Suggested Read: Fuel Surcharges And How They Affect Plane Fare
Suggested Read: Top 10 Things You Should Know About Baguio
Suggested Read: Reclaim Your Leisure Time In Baguio City
Suggested Read: Must-Know: New Number Coding Scheme
Suggested Read: How To Do Luxury Travel With Kids