BLOGS
Reclaim Your Leisure Time In Baguio City
Baguio City is known for its fresh air and cool breeze. Sports enthusiasts and travelers seek to go to the Summer Capital of the Philippines just to spend their leisure time around the city. If you want to escape from the hustle and bustle in Metro Manila, traveling to other countries is not an option for you, see why Baguio is the perfect place to reclaim your leisure!
The city offers a lot of indoor and outdoor activities that all ages can enjoy. From parents to children, there are various of recreational activities that you can check on your bucket list.
Suggested Read: How Much Travel Time These Roads Save For You
What makes Baguio special?
Aside from the cliche weather condition in Baguio that is no average temperature, the city never fails to allure tourists because it is a place like no other. While most people knew that Baguio City is a highly urbanized city, the city is also known as the Melting Pot of Culture whereas the local government takes special attention to indigenous people. Local residents are also given business opportunities that engage with tourists. While visitors enjoy the local tourism, residents also contribute to the city center economic zone and wealth. That is also why it is called as the Creative City. They have a diverse and colorful culture that serves as their primary foundation. The city's cultural ranges can be expressed through different skills and handicrafts like weaving, tattooing, wood carving, and the like.
Along with the names that Baguio City is known for, the "City of Pines" is remarkable. Pine trees are also the reason why it is the famous place to visit in Benguet province. They thrive because of the city's cool breeze. Also, because the city is located on high lands, the view from there is breathtakingly beautiful. Especially at night, tourists appreciate the wondrous panoramic view of lush greenery and houses in La Trinidad and nearby places.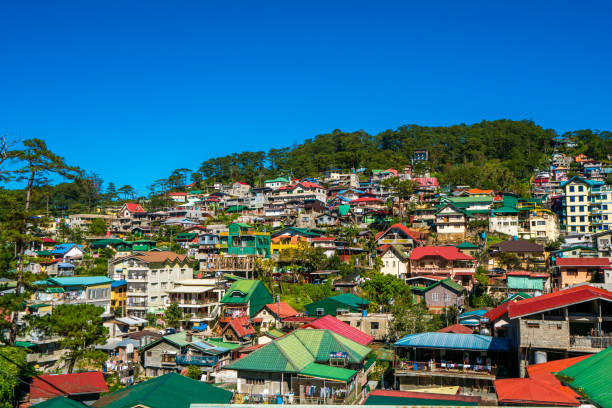 And among all their famous tourist spots, the reason why people keep coming back in Baguio is because of the community's hospitality. It is like a home away from home because residents treat you like family- greeting you everywhere and welcoming you as if you are one of them.
What is the best thing to do here in Baguio during summer?
Prepare your notes and get ready to list down the summer activities to do in your leisure time in Baguio City.
Park Hopping
The first thing tourists do when they go to Baguio City is plotting their itineraries to the famous places. The famous parks like Burnham Park, Camp John Hay and Wright Park are just three of the scenic places to spend more leisure time with anyone. The Wright Park has a pool of old pine trees, and its management offers a variety of recreational activities like horseback and pony riding. If you wish to not bring a car during your stroll around the park, many tourists jog and walk while enjoying the refreshing view. While the Burnham Park is known as a place perfect for visitors with children because they will surely enjoy. Other activities like riding boats, cycling, skating, and having a picnic can be enjoyed by groups or friends.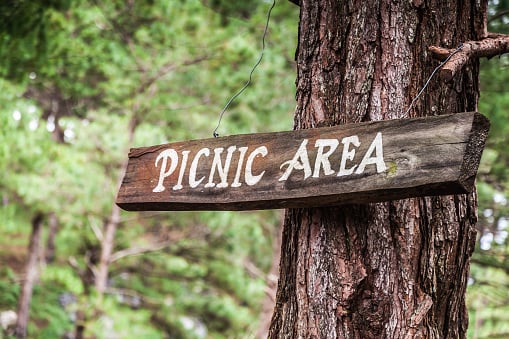 Another famous tourist spot is the Botanical Garden, it also known as the Igorot Village in Baguio where people have preserved the cultural components in the ancient times. Locals there wear original native attires that make visitors experience a real life visit to their culture. It is the perfect place for nature lovers because its features include native huts and trees and plants that you can purchase.
Food Exploration
Strawberries- you have never been to Baguio if you will not taste this sweet fruit grown by local farmers. In La Trinidad, you get to choose and pick your own strawberries and eat it or bring it home.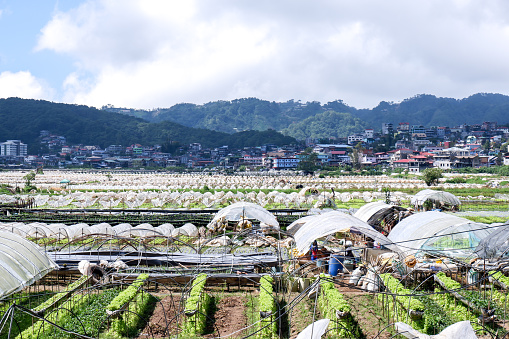 Leisure time is not only doing activities that require active movements. Sometimes, leisure means just sitting and enjoying tranquility. Just need something to drink? A hot drink is needed given the cold temperature in Baguio. In Camp John Hay, there is a traditional hot chocolate grinded by a batirol. It lets you enjoy the classic hot drink that is rich in chocolate perfect for the city weather.
If you are looking for a specific place to dine in, here are the top restaurants and places to visit. First is Bag-Iw, it caters European foods and premium steaks. The restaurant's name was derived after the city's old name. The Session Road also has a lineup of food choices, from street foods to international cuisines. Two of the famous restaurants along the road are the Azotea Greens and Oh My Gulay (OMG). OMG is a place where you will not only fill your tummies but also your art bank. Art pieces of Kidlat and Co are displayed around the place which makes it more pleasing for visitors to dine in.
But be aware that the Session Road is closed every Sunday of the week due to road closure as they give way to the city's Sunday Market activities.
Experience the Culture and Discover History
A memorable way to spend your leisure time in Baguio is to experience their cultural practices and traditions. To start off, visiting museums like Baguio Museum, BenCab Museum, and Kidlat Tahimik will help you see the established history through paintings, artifacts, sculpture, or any other art pieces. Visiting Tam-awan Village also bridges the gap between art and culture. It is a tribal lifestyle where artists will draw you a portrait that you can take home. And if you are interested in historical topics, you must visit the Baguio Cathedral which was built during the World War II and able to stand despite of the bombings.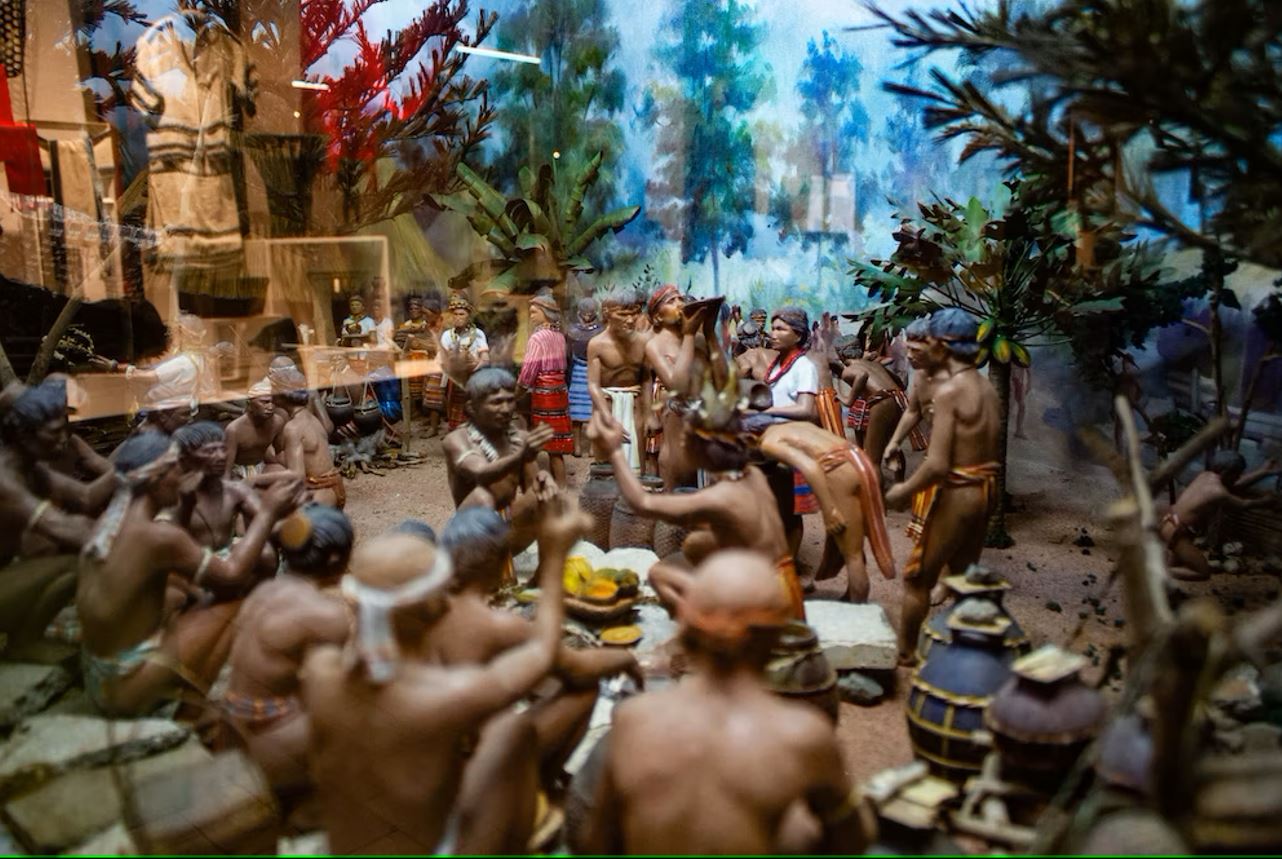 If you want to have a full experience of culture, dressing up in Ifugao costume is a thing. By paying a small amount of money, you get to take a picture wearing the costume. It comes with complete package like headdress, traditional belt, poncho top, and tapis. Another thing to add in your bucket list when you visit Baguio is to go to the Cemetery of Negativism. It was founded by Major John Hightower in the 1980s. The objective of the place is to help people release and bury negative thoughts, emotions, and attitudes. Its tradition helps people to leave their past guilt in order to have a better, successful, and joyful future.
Do you want to help while discovering traditions and culture? You can visit the Good Shepherd Convent which is run by nuns. The famous special products they offer include Ube jam and variety of crinkles. All the products are surely made with the best quality because they are handmade. And the best part? The proceeds are used in building and maintaining the convent and helping the community.
Stay in an Exclusive Place
Commercial establishments in Baguio City have been rapidly mobilizing. An example is the ongoing renovation of the city hall where they are planning to have a museum and garden at the center. But the reason why visitors are allured to stay in Baguio is because accommodations are cozy and have nice facilities.
From transient houses to hotels, it became a primary contributor of the city's local economy. The secret to a worthy leisure time in Baguio is having a good place to stay. After a long tiring day, walking and strolling around the town and city, a restful place makes everything fade away. Invest in a good accommodation like a luxury condo in Baguio.
Experience the Best Leisure Time in Bern Baguio
If you are looking for a city where you can rest with your friends and families, Baguio City has a lot to offer. And if you are planning to relocate and settle for good in the future years to come, Bern Baguio is the perfect place to stay to make the most of all the experiences in the city.
Suggested Read: Safest Place to Live in the Philippines