BLOGS
What Is The State Of Economy In Baguio
Baguio City is known for being the home vacation place when you want a cold breeze and has different historical infrastructure that many people dream to visit. But do you know that it is called in many names?
What is Baguio Commonly Known As?
Firstly, Baguio is most popularly known as the "Summer Capital of the Philippines" because, during the summer vacation, Baguio City is the top place to visit as its tourist destinations are highly recommended for relaxation and celebration.
They are known for the popular Panagbenga Flower Festival and Baguio Arts Festival where they feature their folk arts and artists. Another name that Baguio City is known for is the "City of Pines". Among all the places in the Philippines, pine trees thrive in the city because of the cool temperature due to their high land elevation.
And lastly, it is also called the "Melting Pot of Culture". During pre-colonial period, the first settlers in the country used to live in Baguio, and as years passed and influence from other countries rose, it became highly urbanized. However, they preserve different cultures and create a rising economy out of it.
Aside from the tourist destinations, take a look on how Baguio's economy is thriving and flourishing through different businesses and industries.
Suggested Read: 10 Things You Should Know About Baguio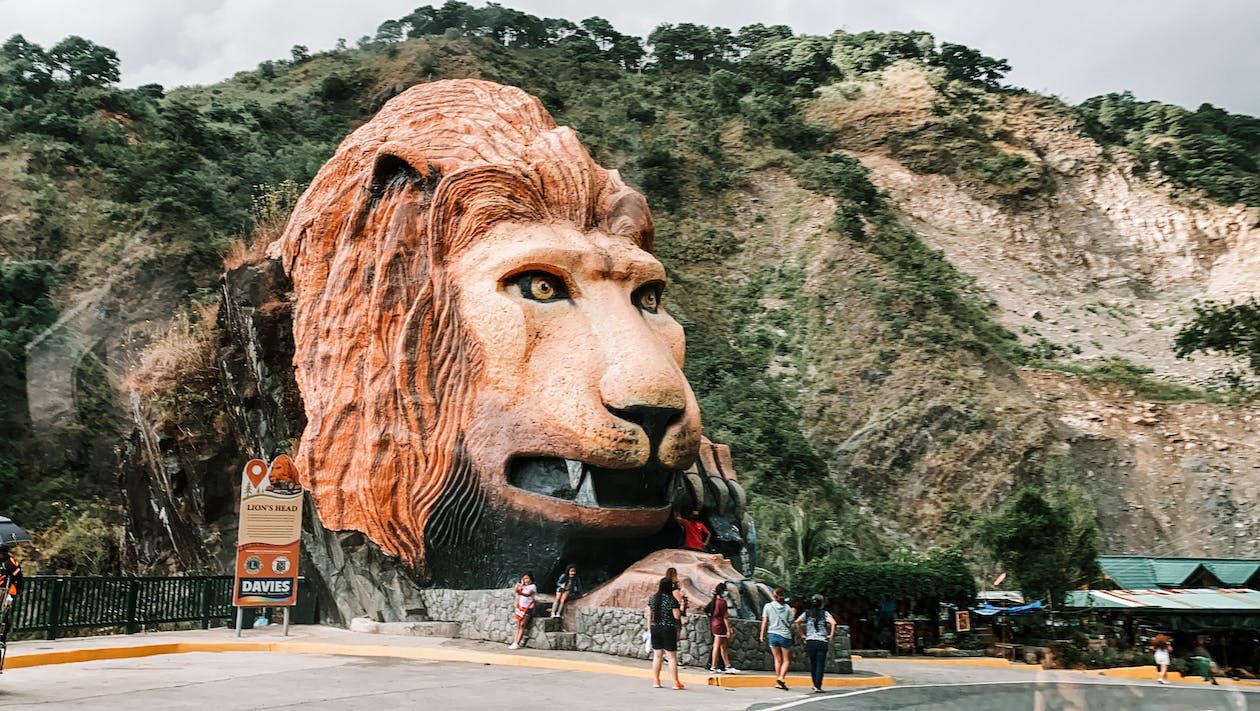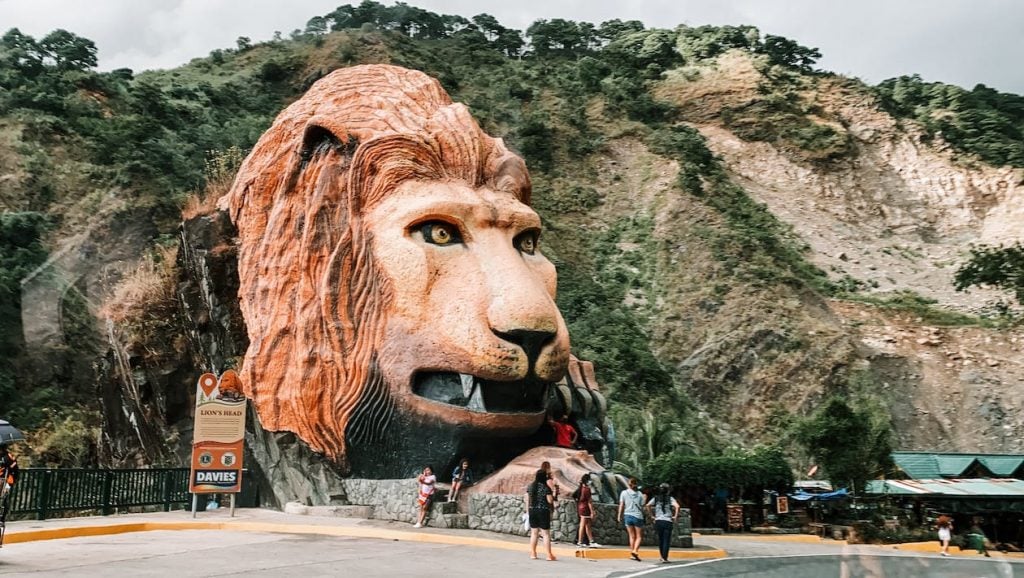 Baguio City is located in Benguet province, part of the Cordillera Administrative Region, which is at least a 4-hour drive from Metro Manila and at least a 6-hour drive depending on which part of Luzon you will come from. The development authority has now opened the new highway bound to the Northern Luzon- Tarlac-Pangasinan-La Union Expressway (TPLEX). It is advantageous to public transport as it lessens the travel time by at least one hour.
Baguio City's Government, Employment, and Business Role to the Economy of Baguio City
Baguio City is one of the highly urbanized cities. In 2020, the city's population is over 366,000 which has a significant impact on the economy of Baguio city. Together and hand-in-hand, these three aspects have vital roles in the economic growth of the city.
Government
The local governments of Baguio city have ranked 26th in terms of efficiency. Aside from working to achieve peace and order in the city, they create various actions to improve sustainable urban development. The development authority makes sure that the Investment Promotion Unit is present and that the capacity building to generate local resources and services are measured. The city's government also partners with tourism and recreational offices to achieve their goals and mission.
Employment
The city's local towns and municipalities have increasing demands for employment in the manufacturing industry. In 2017, the rate of employment hit 14,622. Whether the companies offer goods or services, manpower is vital to promote their businesses.
Business
Most of the businesses are located at Session road- the central of commercial ventures and activities. You can see a lineup of stalls and stores varying from restaurant, cafes, bars, and hangout places that offer traditional and modern food. Tourists will not get this off of the list especially during the night because most stalls are active during that time. These businesses have designated economic zone whereas they have specific contribution to the city's economy.
Local workers also make handcrafts for tourists as their remembrance or memoire. Some of it are keychains, refrigerator magnets, and other wood crafts.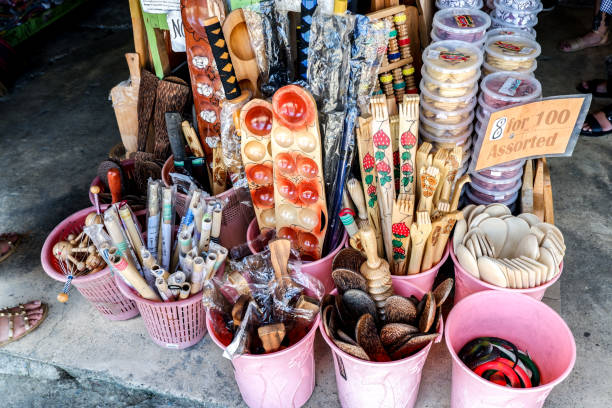 Baguio City Economic Zone
An economic zone is an area which trade and business vary from any other areas. The purpose of having this is to micromanage the specific area and concentrate on the potential industry. By doing that, it will result into increased investors, balanced employment, and efficient administration. Currently, Baguio City has three economic zones, namely:
Baguio City Economic Zone (BCEZ)BCEZ focus on industries that produce plastic products, textiles, electronic, etc. with 44 locators.
John Hay Tourism Special Economic Zone (JHSEZ)The JHSEZ has over 100 contracts of locators which varies from food businesses, wellness services, recreational and agro-tourism, and other retail stores.
SM Baguio CyberzoneThe contributions of the Cyberzone for the economy of Baguio City are the electronics or gadgets used for productivity, entertainment, and even essential smart home needs.
How well is the current Economy of Baguio City?
According to the former City Planning and Development Officer (CPDO), Evelyn Cayat, there was an increase of total exports in 2017. Based on the data provided by Philippines Economic Zone Authority (PEZA), the number of total exports hit $2.9 billion.
For the past 5 years, even with the surge of pandemic, Baguio City officials have been working to stabilize the city's economy. The former tourism secretary, Bernadette Romulo Puyat, had a goal in 2021 to focus on local tourism as they acknowledge that Baguio is the "backbone of many local economies" in the Cordillera Administrative Region. They have gradually opened their borders to tourists, brought back jobs, and rose amidst the challenges. And even with the ongoing health risk because of the Covid-19, they assure tourists a fun and safe tourism experience.
True enough, the city's resilience against the challenges brought about by the pandemic and other natural disasters, Baguio has maintained an 80% of gross regional domestic product with close opportunities of jobs, businesses, and institutions for education. Given that Baguio has a fast-paced and sustainable urban development, it has a considerable factor to rise above innovation, science, and technology that will help their economy prosper. To make it short, Cayat quoted that the economy of Baguio City is "sound and stable."
Top Contributors in Baguio City's Economy
While most people knew Baguio for its parks, products made of strawberries, and fresh vegetables, there are still a lot of services and products that they promote.
Exported Equipment
The former CPDO mentioned that the top exported commodities are the electronics equipment commonly used for radio, television, and communications. It has ranked 2nd with 41.2% total share for the region's export value.
Fabricated Metal Products
Aside from Cebu, which is known for manufacturing metal products, Luzon also has a home for this kind of production. The famous silver craft, copper, and metal works are novel and exceptional. The local workers of Baguio City are also famous for making ornamented glass frames which are sold at Mines View Park.
Food Business
Whenever people visit a place, one of the things people enjoy is the food. The delicacies and special recipes serve as core memory to remind them of the place. Baguio city never failed to satisfy every person's palate with a wide variety of food choices. From restaurants, coffee shops, and refreshments, they can assure you the best quality. May it be local delicacies or any other cuisine, it will surely appease your taste buds because the primary ingredients are locally and naturally grown and cultivated at its freshest quality.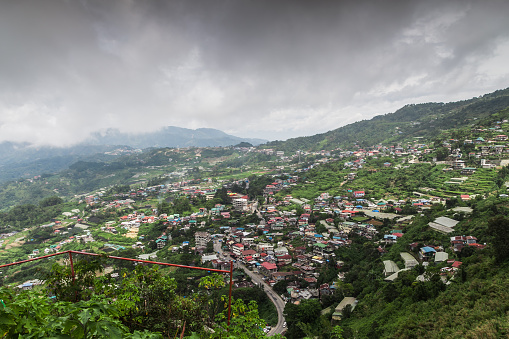 Real Estate
The rise of business establishments in Baguio City is evidence of a flourishing economy. The number of the establishment increased for about 2% with a total number of 19,590 in 2017. One ongoing project of the city is a museum in Baguio City Hall. The city's Trade and Industry released a statistic showing that the economy of Baguio City is composed of 22.9% real estate and other housing.
The increase of the city's population also led people to invest in properties to live in. There are condominiums for sale in Baguio given that it is a highly urbanized city.
The Thriving State of Economy in Baguio City with Brittany
The city of Baguio has a growing economy because of its life-changing tourist destinations and other business ventures. With its promising economic growth and rich culture, it is an ideal place to live in.
Brittany Corporation offers Luxury Condominium in Baguio that allows you to have the full experience of leisure, balanced, and peaceful life.
Suggested Read: What Are The known Pine Tree Benefits For Your Health
Suggested Read: What Are The Top Tours & Activities In Baguio