BLOGS
Italian Seafood Dishes for Your Vista Alabang Home
Travelers around the world that visit Italy, for sure, fall in love with its fantastic cuisine. It consists of world-class meat and wine and umami Italian seafood dishes. And no one can blame them if they want to try it in their own home. The better news is numerous house and lot in Metro Manila, Vista Alabang, such as Amore at Portofino, can give you the vibe that is suited while eating your prepared Italian Seafood.
The available olive oil, tomato sauce, red pepper flakes, fine nuts, egg yolks, pasta, and fresh Seafood may complete your perfect recipe in cooking this fresh Italian Seafood.
Aside from the undeniable taste of Italian Seafood, they also consist of essential nutrients: proteins, saturated fats, Omega-3 fatty acids, and vitamins A and B that can make your skin and heart healthier and give you a long-term memory. Surely, even the kids at home will love these recipes and ask for more Italian seafood dishes. So to have you covered, here is the prepared list of Italian Seafood you can always try at your lovely home at Vista Alabang.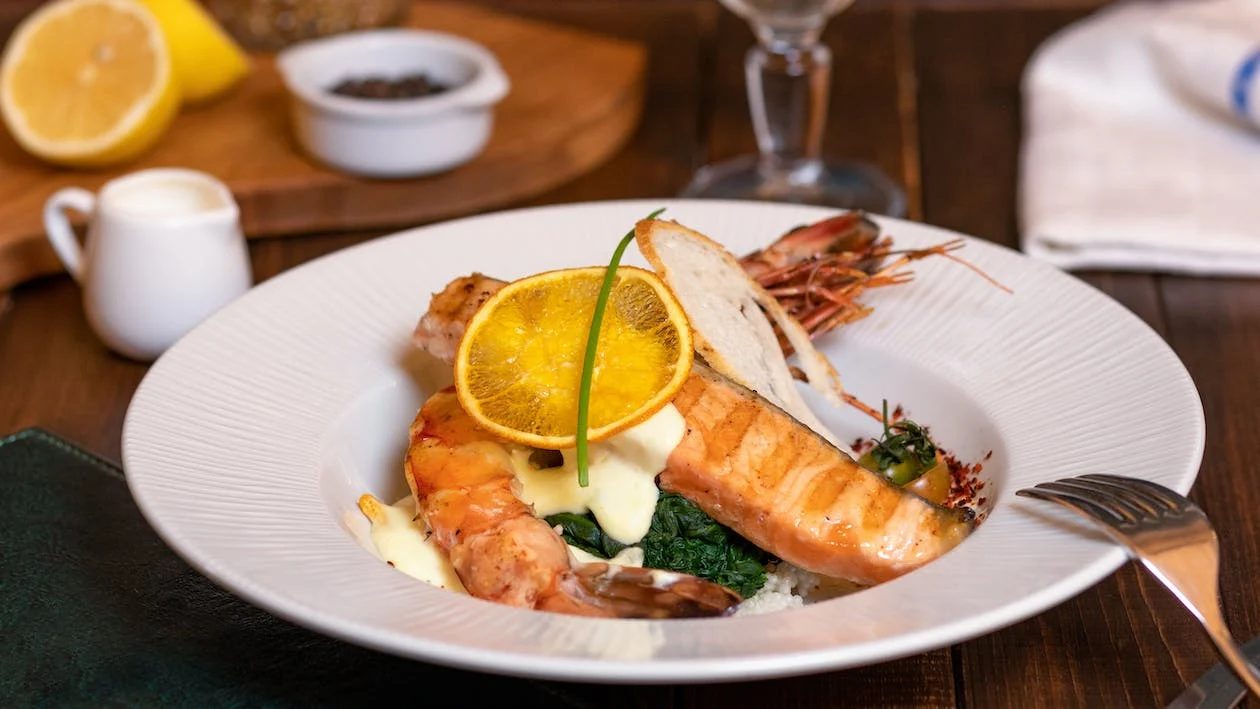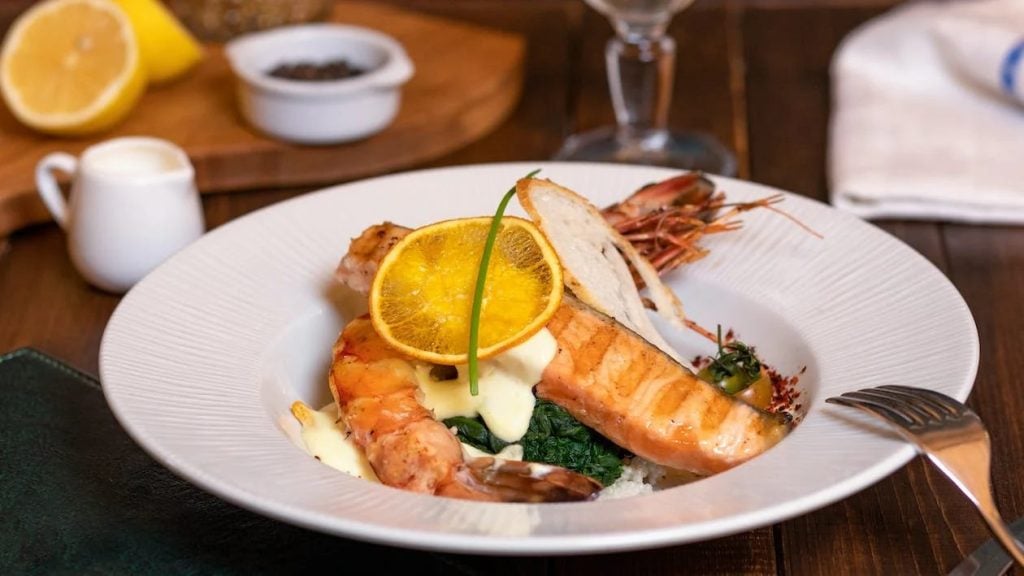 What Seafood is Common in Italy
Since Italy is a Mediterranean country, it is not surprising that a vast amount of fresh seafood is included in their dish. This Italian seafood will satisfy your appetite, combined with extra virgin olive oil, tomato, lemon, basil leaves, egg yolk, pasta, and wine. Now, if you are wondering what kind of fresh seafood is common in Italy, here is a brief list you can refer to.
European anchovy (Acciuga) can be served fried or marinated. Dentex (Dentice), which can be perfectly served with tomato sauce. Swordfish (Pesce Spada) is served in steaks, olive oil, herbs, and tomato sauce. Bluefin tuna (Tonno) is a known seafood that is included in Italian dishes. European Lobster (Astice Europeo) that, with the addition of olive oil and herbs, can be included in one of the best Italian seafood dishes you will ever taste. Squid (Calamaro Europeo and Totano) or squid ink can be used as a flavoring for pasta. Shrimp (Gambero) can be partnered with selfish and, again, pasta. And lastly, of course, the sea urchin, scallops, mussels, and oysters.
Above are only a short guide to the common seafood in Italy. Each of them has its unique taste and is perfect to have in your house and lot in daang hari, home at Portofino heights, or Alabang Philippines.
What makes Seafood Pasta dishes worth trying? 
Everyone knows Italy is one of the best countries to serve the most attractive and mouth-watering pasta ever. With its combination with Italian Seafood, cooking and serving them at a dining table will let you and your family share a lovely Italian dish.
Some of the Seafood pasta dishes are crab ravioli, spicy clam & kale linguine, salmon & spaghetti supper in a parcel, spicy seafood spaghetti, Spanish seafood pasta, and pasta with lemon butter prawns. Last but one of the best is creamy garlic seafood pasta, where either shrimp, mussels, squid heads, scallops, or clams will be served as some of the toppings, along with fresh garlic, salt, pepper, cream, chili flakes (optional), lemon juice and white wines as a recipe.
Seafood and pasta will surely complement each other and can be wonderfully served in your family and with other guests on occasions such as Christmas eve. Try these seafood pasta cozy homes at Vista Alabang and luxury house and lot in Daang Hari.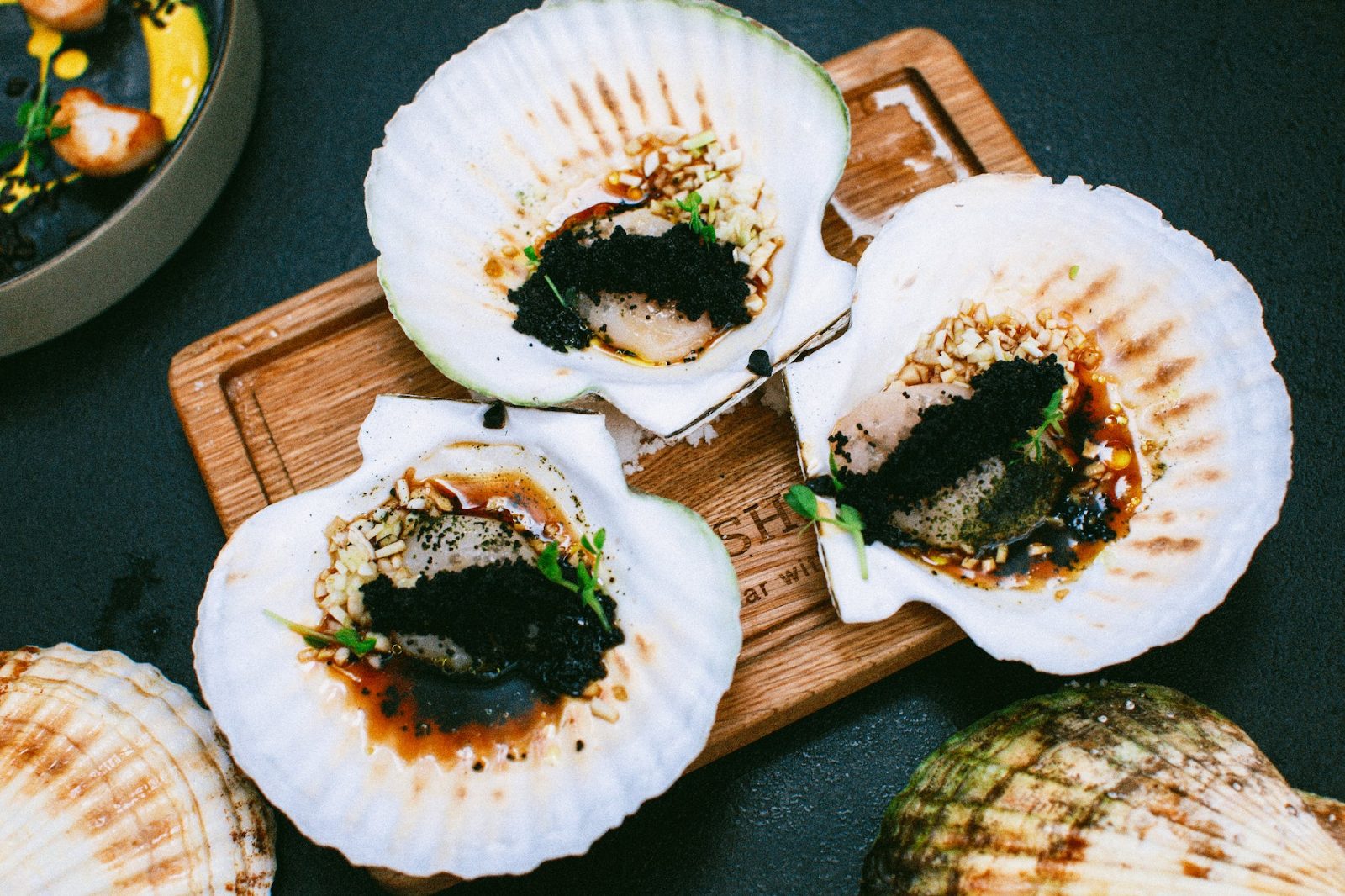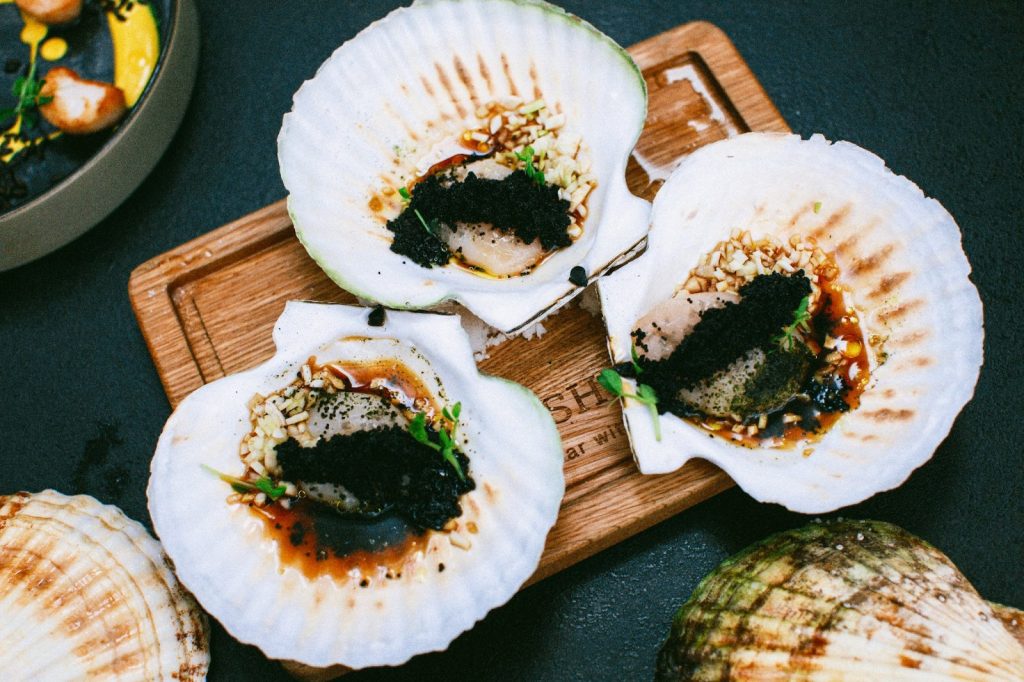 Why is Olive oil and Tomato sauce a perfect combination with Italian Seafood?
Italian Seafood Dishes are undoubtedly one of the best cuisines to be served at your dining table. It is not only the Seafood itself that makes it flavorful but also because of the two common recipes in the Italian Seafood and seafood pasta dish—tomato sauce and olive oil. Aside from lemon juice, pine nuts, cooking liquid, squid ink, basil, salt, garlic, sauce, and pepper, these two recipes play a big part in the distinctive yet flavorful taste of Italian Seafood.
The tomato added to Italian food seafood has a high water content and adds color to the dish, as well as enriching the flavor of the dish, making it more delicious. Olive oil, on the other hand, also helps boost the flavor and balances the spiciness of some seafood recipes. It also neutralizes the acidity of some ingredients, namely lemon, tomatoes, and wines.
So don't be surprised if many recipes in Italian food seafood include tomato sauce and olive oil. They are there to satisfy your appetite!
Here are the 5 Italian seafood dishes to try at one of the most beautiful residential areas, such as Portofino Heights and the house and lot near Daang Hari.
1. Italian Seafood Stew
Let's start the list with Italian seafood stew—a perfect dish to eat on a rainy day. Like how delicious and nutritious they are in the picture, rest assured that they are the same when you eat them. The ingredients in cooking this Italian food seafood are ½ cup of extra virgin olive oil, 1 fennel bulb, 1 onion, 1 tablespoon of dried oregano, a pinch of crushed red pepper, 11/2 pounds of cleaned squid cut into ½ inch, 2 cups of dry white wine, one 28 ounces of can tomato, 2 lemons, salt and ground pepper, 2 cups of water, 1 cup of bottled clam broth, 12 ounces mussels, 12 ounces of littleneck clams, 12 ounces of shelled and deveined large shrimp, 12 ounces of skinless striped bass filet (cut into 2-by-1 inch per pieces), and 2 tablespoons of chopped flat-leaf parsley.
The ingredients may be pretty plentiful compared to other Italian seafood recipes, but you can be assured that it will be worth it to cook. Every ingredient in the recipe has its way of building up the taste and aroma of this Italian seafood stew!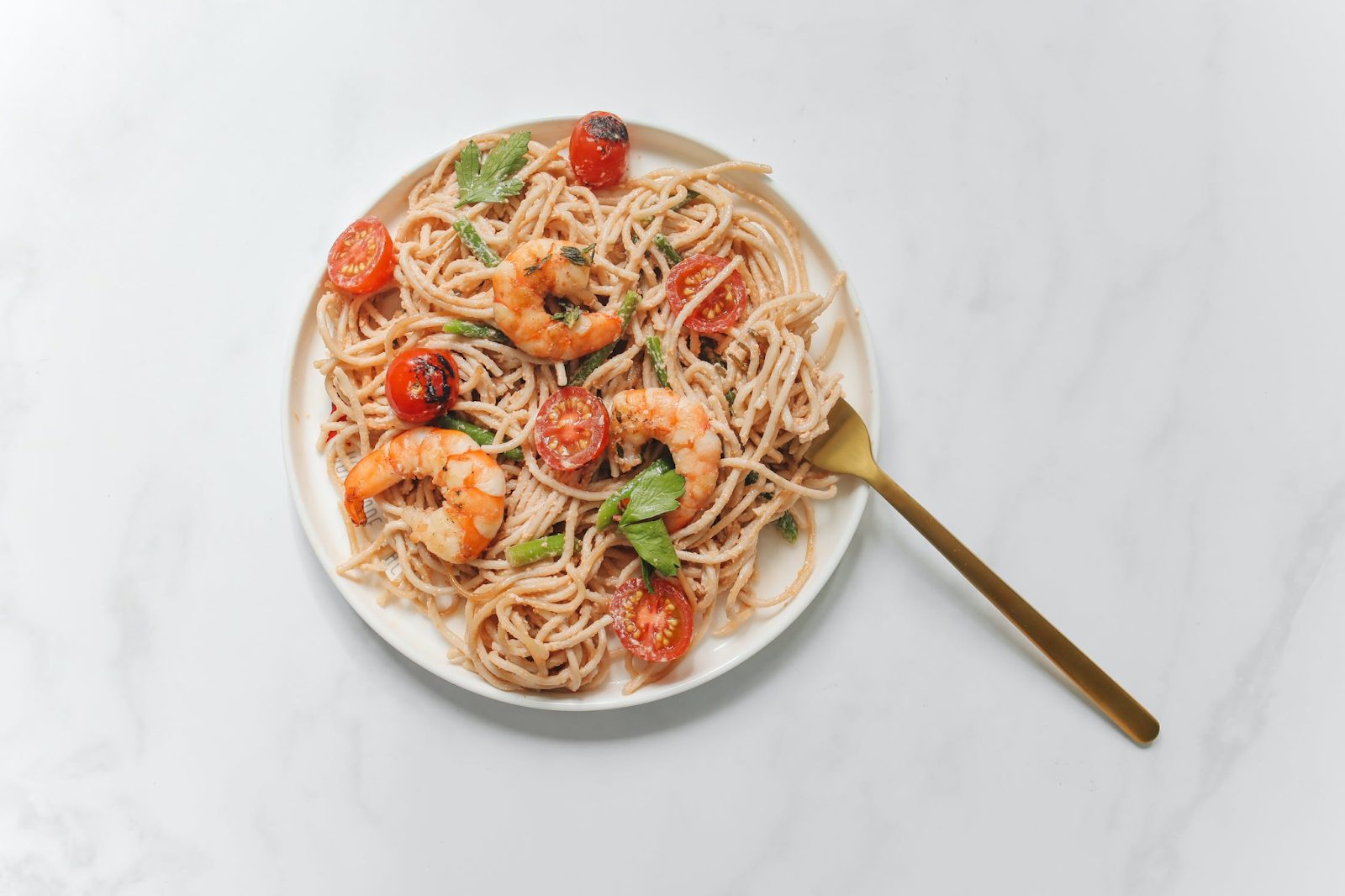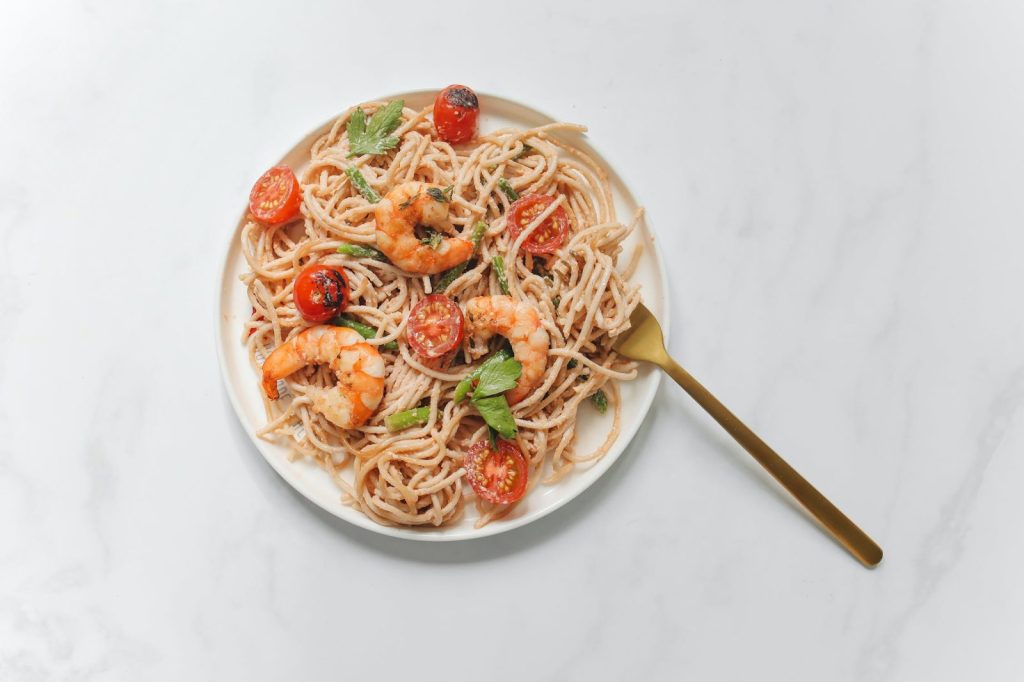 2. Lobster Risotto
Of course, risotto will never be left out when it comes to Italian dishes. It is an Italian rice dish known by many traditional Italians and even those who live in Southern Italy and Amalfi Coast, whose food is mainly based on seafood. With the combination of seafood and risotto, a luscious and simple dish can be born.
For the ingredients, you need to prepare the following: 3 cups of bottled clam juice, 3 cups of water, and 2 tbsp. of olive oil, 1 cup of chopped yellow onion, ½ cup of cubed carrot, ½ cupped of cubed celery, 1 ½ cups of uncooked arborio rice, a pinch of saffron threads, ½ cup of raw lobster meat, 1 tsp of kosher salt, ¼ tsp of black pepper, 3 ounces of parmesan cheese (grated), and sliced fresh chives.
The cooking process is estimated to be 30-40 minutes. After that, your friends and family can share these delectable Italian seafood dishes. Make the best of it while living in your luxury home in Alabang Philippines and Amore at Portofino.
3. Marinated Fish with Salmoriglio
The third list of Italian seafood dishes is Marinated Fish with Salmoriglio—a tangy, buttery seafood dish. It has a cooking process of 1 hour. It includes the following recipe: for the fish—white vinegar, 2 pounds of fish filet (can be wild salmon, arctic char, ruby trout, or halibut), salt, 2 tbsp. of fresh lemon juice, ⅓ cup fine, dry bread crumbs, and 2 tbsp. of extra virgin olive oil; while for salmoriglio sauce—2 tbsp. of thyme leaves, 1 ½ tbsp. of fresh lemon juice, 1 tbsp. of dijon mustard, salt, 2 tbsp. of unsalted butter, and 3 tbsp. of extra virgin olive oil.
Aside from seafood stew and other Italian classics seafood, cooking this marinated fish with salmoriglio will satisfy your cravings!
4. Cacciucco
This flavorful seafood was introduced by the fishermen, back 500 years ago. They will cook whatever is left in their basket and make Cacciucco out of them. Local fish such as octopus, squid, and cuttlefish will be put first, followed by mussels and prawns at the end of the cooking process. Meanwhile, the stew to be added to this simple dish will be tomatoes, white wine, olive oil, lots of garlic, and dried red chili pepper.
If you want, you can also serve them with toasted bread like pane campagnolo and enjoy a taste of one of the best seafood dishes.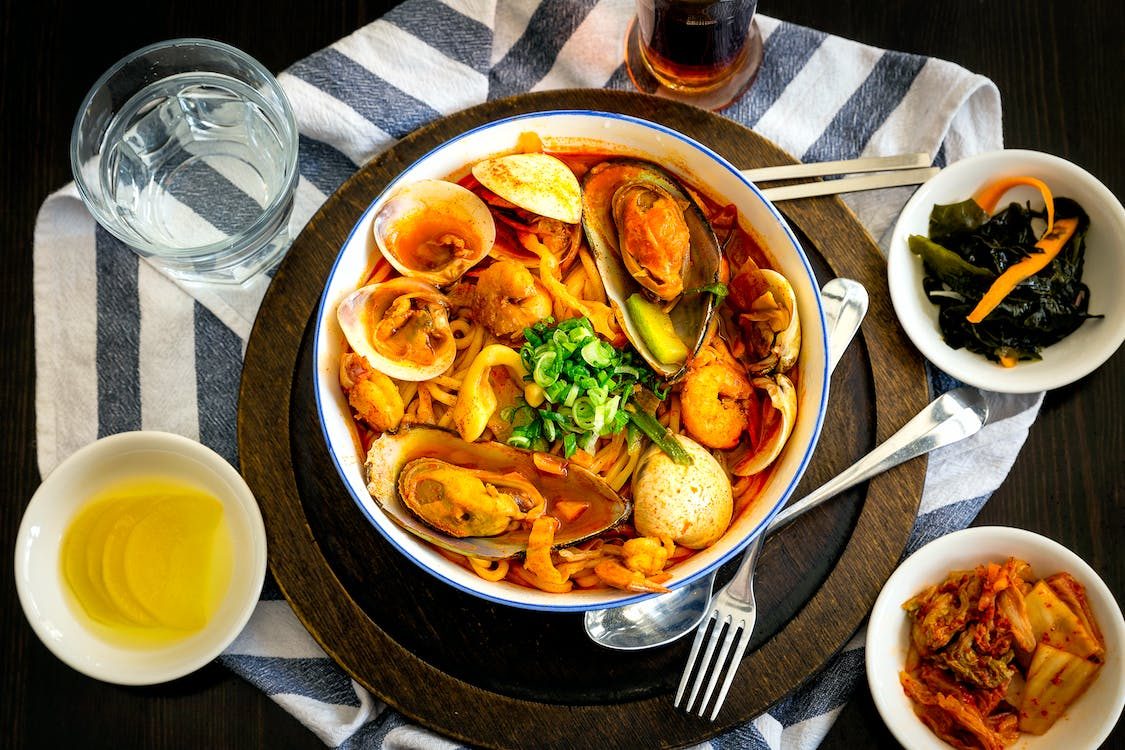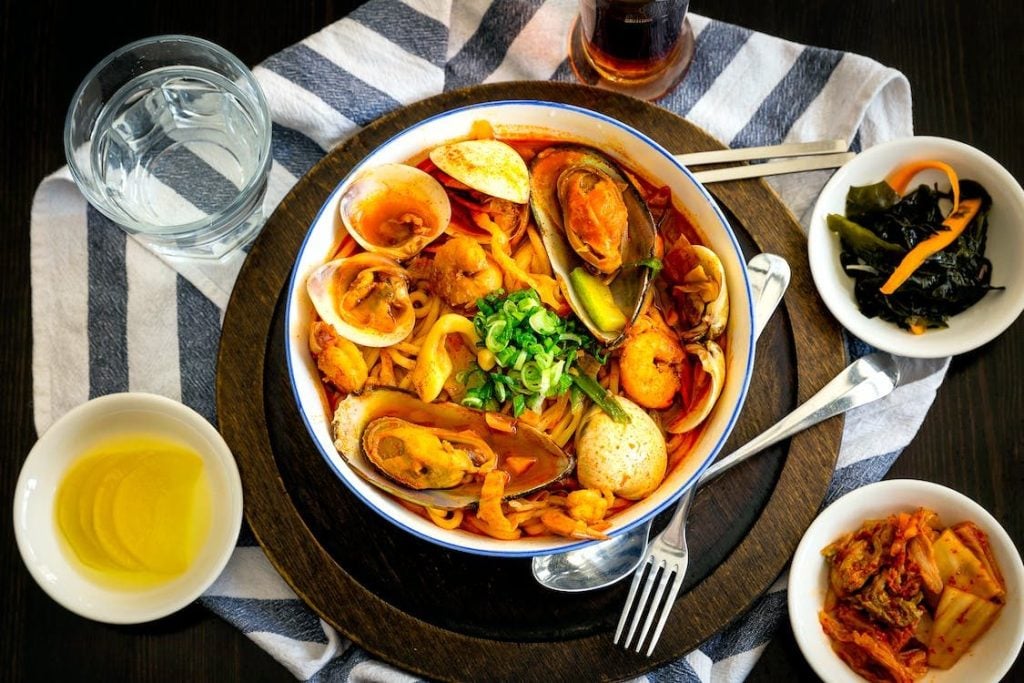 5. Linguine Allo Scoglio
For the last Italian seafood dishes on the list, let's end it with Linguine Allo Scoglio—the all-time favorite fresh seafood, typically in Southern Italy. Back in the 1980s, no single restaurant in Southern Italy didn't offer this Italian seafood. So if you want to try and cook this Italian classic dish, you can do it at your luxury home in Portofino heights and a luxury house and lot in Metro Manila.
The recipe for this Italian seafood can be linguine or spaghetti, and when it comes to the seafood itself, fresh local fish or clams, mussels, shrimp, and sometimes baby squids can be used. While white wine, garlic, and tomatoes for their flavoring. Surely, cooking this at your home at Vista Alabang and other luxury houses will give you a new taste for the palette on your table.
Trying a new recipe to cook is a good thing. You will have a hobby while consuming nutritious calories at your table at home. Level up your fresh sardine and stuffed sardines and try these fantastic recipes. Experience Italian cuisine without the need to travel! Enjoy and relax while sitting on the balcony of your lovely home. If you're looking for a home that is as pleasing as the Italian seafood, Amore at Portofino in Alabang Philippines is the best choice. Not only is the house impressive, but also its admirable surroundings.
Suggested Read: Mediterranean Diet 101: A Guide For The Filipino Palate
Suggested Read: Ten 30-Minute Thanksgiving Meals To Try At Home
Suggested Read: Olive Garden To Open In The Philippines In 2022
Suggested Read: Best Fine Dining Restaurants In Alabang
Suggested Read: Top Michelin Star-Grade Dishes