BLOGS
How Living in Portofino Gives You A Piece of Peace
In the daily hustle and bustle of the modern world, peace of mind can be more difficult to achieve. There's always something to do, somewhere to go, and something new to watch out for as changes occur so quickly every day that we have to adapt to.
If you're on the hunt for a luxury house and lot in Metro Manila, it may be a great challenge considering the density of the population and all the existing properties in the region that are crowded together in a clump of the urban jungle.
When searching for a real estate property, safety and convenience should be as important as accessibility. Not one factor should be compromised. After all, our definition of luxury should surpass the surface level of things.
This is one of the many reasons why starting your search with Daang Hari subdivisions is a great first step. Truly a home address that meets even the most luxurious and meticulous demands of a homebuyer, Daang Hari is the most exclusive location in the South. It is the prime address for the perfect luxury house and lot in Metro Manila.
Vista Alabang: The Biggest Luxury Community in the South
Vista Alabang is the leading community in the South, with the most luxurious residential properties for sale in various Daang Hari subdivisions. With these properties' impeccable quality and aesthetics, paired with the strategic location and thoroughly spread out world-class amenities, this master-planned community is the most sought-after home address in the region as it surpasses the typical standards of an active metropolis.
What's mainly great about its location is its accessibility through major road networks like the Muntinlupa-Cavite Expressway and South Luzon Expressway. One of the exclusive residential enclaves in the community, namely Amore at Portofino, is also strategically located just 20 minutes away from the Ninoy Aquino International Airport 3 (NAIA 3) and Bonifacio Global City (BGC), and then 29 minutes away from Makati's Central Business District (Makati CBD).
Also, with an impressive total land area of 1,500 hectares, Vista Alabang is the largest luxury community in the South. Its accessibility is just the cherry on top as it also offers its residents lifelong convenience and ease with having everything nearby, as essential establishments are sprawled about strategically across the whole community.
Within the vicinity of the community are lifestyle centers and services like Landers Superstore, Molito Lifestyle Center, and S&R Membership Shopping, which are all less than a 15-minute drive away.
As the name suggests, Vista Alabang is one of the many developments by Vista Land, the leading and largest integrated property developer in the Philippines. With their solid 40-year track record and over 400,000 homes built in 49 provinces, 147 cities, and municipalities all across Luzon, Visayas, and Mindanao, it is not a surprise how impressive the community is.
Brittany Living is Accessible
As Vista Alabang has great accessibility, along with the countless essential and commercial establishments sprawling across the master-planned community, one would easily expect a steady increase in foot and vehicular city, like with the more crowded areas of Metro Manila.
But proximity to shopping, dining, entertainment, schools, and several amenities isn't what totally makes a community accessible. In the long run, its growth should be kept in mind as the demand for the location increases. As it is built with the family in mind, this growth is anticipated in order to maintain exclusivity and avoid congestion, ultimately maintaining the quality of life in the very active metropolis.
Major thoroughfares have been built from Vista Alabang to achieve this. There's the Villar Avenue, which connects Las Pinas and Bacoor, Cavite. Then there's also River Drive which reduces the travel time from Cavitex to MCX to only 25 minutes with this new road project.
There are also more road projects in the community set to be completed within the year that as the much-awaited Skyway Stage 3 and the Cavite-Laguna Expressway. There will also be Vista Avenue which is expected to be completed by 2025. All these ultimately will further progress the ease of transportation to and from the community across all key cities as it continuously develops.
Brittany living is luxurious as it is authentically accessible even as the community develops. Prioritizing the quality of life through and through, living in Portofino is a grand manifestation of all things luxurious and exclusive.
Vista Land operates through its five distinct subsidiaries, Brittany Corporation being one of them, which oversees these Daang Hari subdivisions as a whole. Known for its themed luxury homes located in master-planned communities within a 28-year track record, Brittany is a cut above the rest. Brittany living fully equips you with all that's essential and more when providing their residents with the demands of even the most meticulous property owners.
As a corporation that's the country's pioneer in building and developing thematic and luxurious residential enclaves, Brittany living takes the definition of luxury up to a notch. Each luxury house and lot in Daang Hari by Brittany perfectly captures the essence of the set theme in the community through its stunning architecture and landscaping. The canvas which they lay on, that is Vista Alabang, ties the whole picture together, with every essential establishment developed by Vista Land uniting with the central theme.
Take a look at the Evia Lifestyle Center for example, which is a lifestyle establishment that's a few minutes away from the residential enclaves Amore at Portofino and Portofino Heights. As soon as it looms into your view, its Italian-esque architecture is prominent. It becomes even more apparent as you stroll around the countless stores, restaurants, and cafes inside, which gives you your piece of peace in the exclusive South of the metro.
As embodied in Evia, you'll instantly know that Brittany living allows you to gain access to everything and experience convenience in your daily life without sacrificing the quality of life. Portofino Alabang surrounds each luxury house and lot in Daang Hari with refreshing pocket gardens and lined trees with manicured shrubs along the expansive paved roads within the enclave. Brittany living is luxurious as it is the sweet spot between the serenity you get with rural living and the convenience and accessibility that urban living offers.
Brittany Living Is Your Piece of Peace
Now you have the great location and refreshing surroundings all checked out, safety and security are probably the next on your checklist when searching for a luxury house and lot in Metro Manila. Brittany living in Portofino Alabang provides the residents with round-the-clock security, electric fencing, a 24/7 roving patrol, CCTV cameras at all entry and exit points, and an updated RFID gate access with a strict vehicle speed limit. All these guarantee your security when living in Portofino.
The low-density and exclusive community in Portofino Heights and Amore at Portofino also features great sustainability. There's organized garbage disposal coupled with a materials recovery facility and wastewater management. With 100% backup power, a holistic water system, and each home being wifi-ready as well, safety and longevity are assured.
With this, you and your family can freely enjoy all the world-class amenities Portofino Alabang has to offer. Amore at Portofino has an Olympic size swimming pool and a refreshing al fresco lounge, while Portofino Heights boasts of its fitness gym, indoor badminton court, a grand function room, a basketball and tennis court, and a play park for children to enjoy.
Brittany living is luxurious as it provides you that much-needed peace of mind, with the safety and security that allows you to enjoy everyday life, regardless of the continuous changes we face today.
Living in Portofino: Making Every Day a Vacation
Alike with Evia which stays consistent with the community's theme, living in Portofino will surround you with an awe-inspiring Old World charm, with the homes and the amenities heavily inspired by Italian architecture and way of life. The landscape is breathtaking, complete with stunning details like cupolas, cobblestone pathways, gabled roofs, and the greenery splashed across the whole community. Every detail is well thought out, so if quality and aesthetics are also one of your priorities, Portofino is the perfect candidate in your search for a luxury house and lot in Daang Hari.
Living in Portofino will not only make you feel as if you're on a vacation every day in Italy through architectural details. It also perfectly mirrors the Italian lifestyle of living la vita bella or 'the good life as the theme stays cohesive all throughout the exclusive subdivision.
Several well-designed and maintained greenery are spread all throughout, with 40% of the whole residential development is reserved for green spaces. The well-lit paved roads and cobblestone pathways are lined with refreshing trees, which makes the neighborhood highly walkable and bicycle-friendly as it is also easily passable by cars.
The convenience brought about by the easy access to all that you'll ever need without sacrificing a clean and green environment promotes the healthy and well-rounded lifestyle we all yearn to maintain.
As all these factors are carefully considered and combined, your everyday life is like a vacation when living in Portofino. Whether you're within the vicinity of your home or when out and about in the community, your needs for a holistic lifestyle can easily be met.
Living in Portofino: Investing In Your Next Best Asset
It doesn't take one to be a resident of Portofino Heights or any of its neighboring residential enclaves within Vista Alabang to know the convenience and luxury of its location and the quality of its several homes offer. Wherever your primary address may be, you most likely had already been in this upscale district in the South of Metro Manila. You may have already gone to one of the themed coffee shops for a business meeting or passed through the community as you're traversing through the many road networks around it.
Year after year, Vista Alabang continued to thrive with road projects, several lifestyle centers, cafes, food hubs, distinguished educational and essential establishments, and more. Consequently, these Daang Hari subdivisions offering luxury homes gradually developed alongside these commercial developments.
As the area is adjacent to the provinces of Cavite and Laguna, with Taguig and Makati being nearby as well, its location is the most sought-after for the capital's elite seeking a luxurious yet laid back lifestyle.
Living in Portofino is not only a great lifestyle choice, but another asset added to your investment portfolio. With the fresh year of 2022 only beginning, a lot more developments are expected to be established and thrive in the upscale communities around Portofino Alabang.
Added to a grand lifestyle filled with comfort and convenience, making your selection of your next luxury home whether it be in Portofino Heights or Amore at Portofino, is akin to making your next best investment move.
Beginning 2017 to now, Vista Land developments like Portofino Alabang have grown 90% in value, with an impressive 30% return on investment for each passing year since.
Living in Portofino Is Your Piece of Peace In The Modern Daily Life
It has been roughly two years since the world has gone through a major shift that's still impacting our daily lives to this date. As we learn to adapt better and figure out several ways to live with the many changes that have occurred, having your home as your source of peace of mind has increasingly become a more significant priority.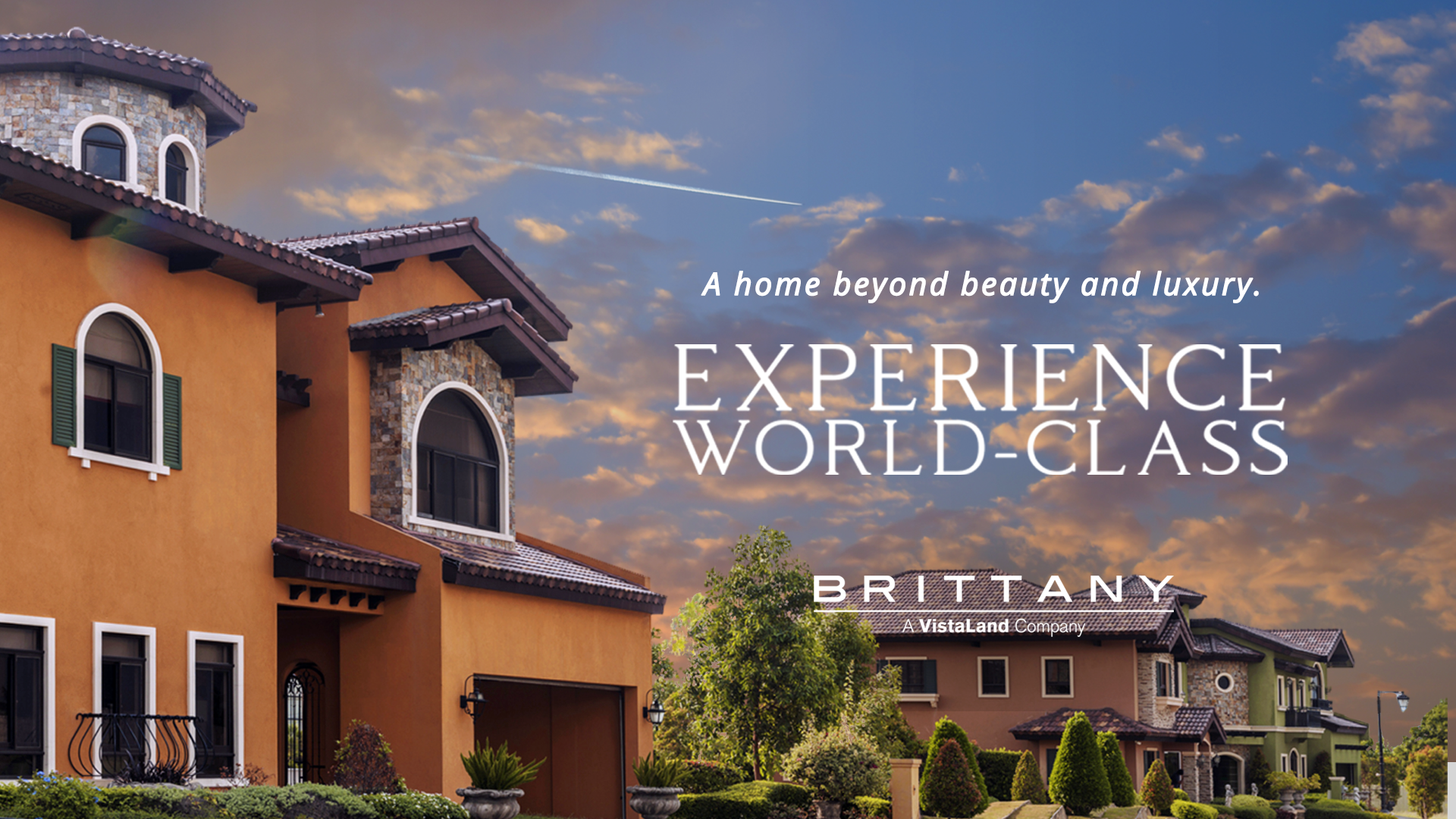 You can always make physical changes within the corners of your home, like improving your home office set-up, family area, and garden to still improve the quality of life amidst the changes. However, authentic luxurious living demands a more holistic approach. The community you live in is another important factor to consider.
Aside from providing accessibility and convenience, your environment should also contribute to maintaining that exceptional quality of life, regardless of the changes that may arise.
Living in Portofino effortlessly achieves this goal, with the area's world-class amenities, unrivaled location, and breathtaking landscape coming together in a unified and detail-oriented master plan of the community.