BLOGS
House Features Home Buyers Are Looking Into 
The demand for residential homes has significantly increased due to the COVID-19 pandemic. In a time when most of us stayed in our homes, people saw the great need to improve their own space or even move to a place that is bigger and better than where they currently live in.
Luxury homes are great for its space needed by families and a themed community for an artful living
The surge in the number of homebuyers is backed up by this statement from a local property firm which clarifies that contrary to popular belief, the payment capacity of clients who are currently paying up for their residential homes have not shown a significant decrease during the pandemic. On top of this, a recent survey shows that a huge percentage of people across generations have spent heaps of money on home renovations during the past few years. This shows that the time spent inside our homes during the seemingly endless lockdowns has revealed needs and wants that were not prioritized before COVID-19 happened.
With the data available about the areas that homeowners renovated the most during the pandemic, we can see a pattern of house features that people want to see in their homes moving forward. On top of the list are the following: outdoor spaces, laundry area, big kitchen, and a nice flooring. Aside from these, home buyers see the benefits of a design that supports energy efficiency like windows that lets natural lighting inside the house to minimize electrical costs. Most homebuyers are on the lookout for these particular house features when searching for a residential property—whether it is a house and lot for sale or a luxury condo.
Outdoor space is the most in demand out of all house features
The remote work model, more popularly known as the work from home set-up, has been around for many years but the pandemic made it the norm. Getting to experience the convenience of working at home, without the hassle of waking up early and braving the everyday traffic, many people opted for this set-up long-term and finally made the transition to full remote work.
However, staying at home all the time can have negative impacts on our overall health. That is why having an outdoor space for other recreational activities is a must for home buyers these days. It is also important to buy a house and lot for sale or a luxury condo that is part of a community that can support your pursuit to a healthier lifestyle, like Brittany Corporation's luxury homes in the Philippines.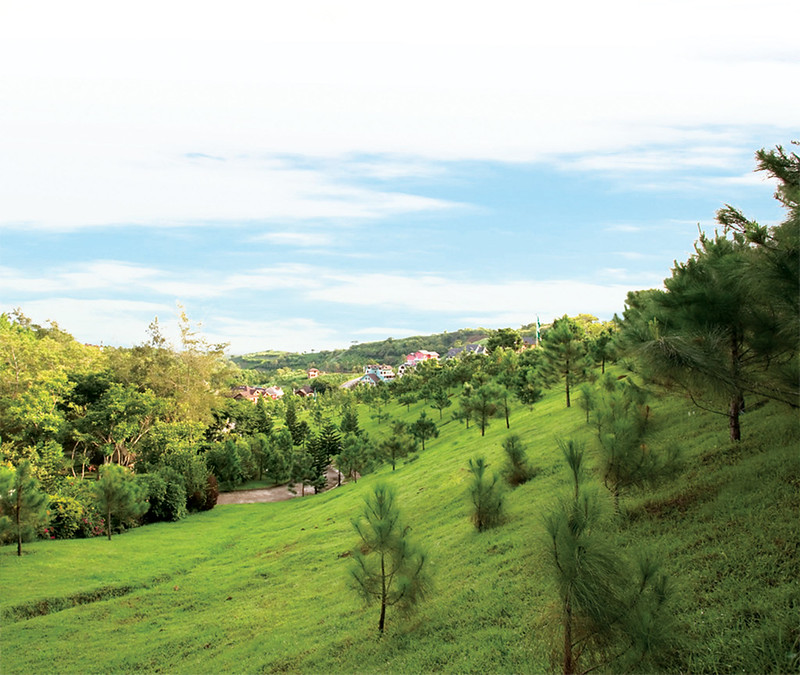 Brittany's Crosswinds Tagaytay has a big outdoor space available for its residents
Brittany Corporation offers world-class and luxury real estate properties which are some of the most beautiful houses in the Philippines. Aside from its world-class design and being situated in breathtaking locations, Brittany Corporation specializes in building themed communities that is perfect for providing its residents a work-life balance even with a remote work set-up. This will also be a good place for families with kids so they can have a well-rounded experience while growing up.
A laundry area will always be in the list
Living in a pandemic-ridden world let out the importance of being able to do chores like cleaning and doing laundry at home. Many people made adjustments to their lifestyle to accommodate these activities that they probably did not have to worry about before the pandemic. Surprisingly, a good number of people found joy and satisfaction doing such chores that there was even a rise of content creators on the internet specifically about cleaning and household management.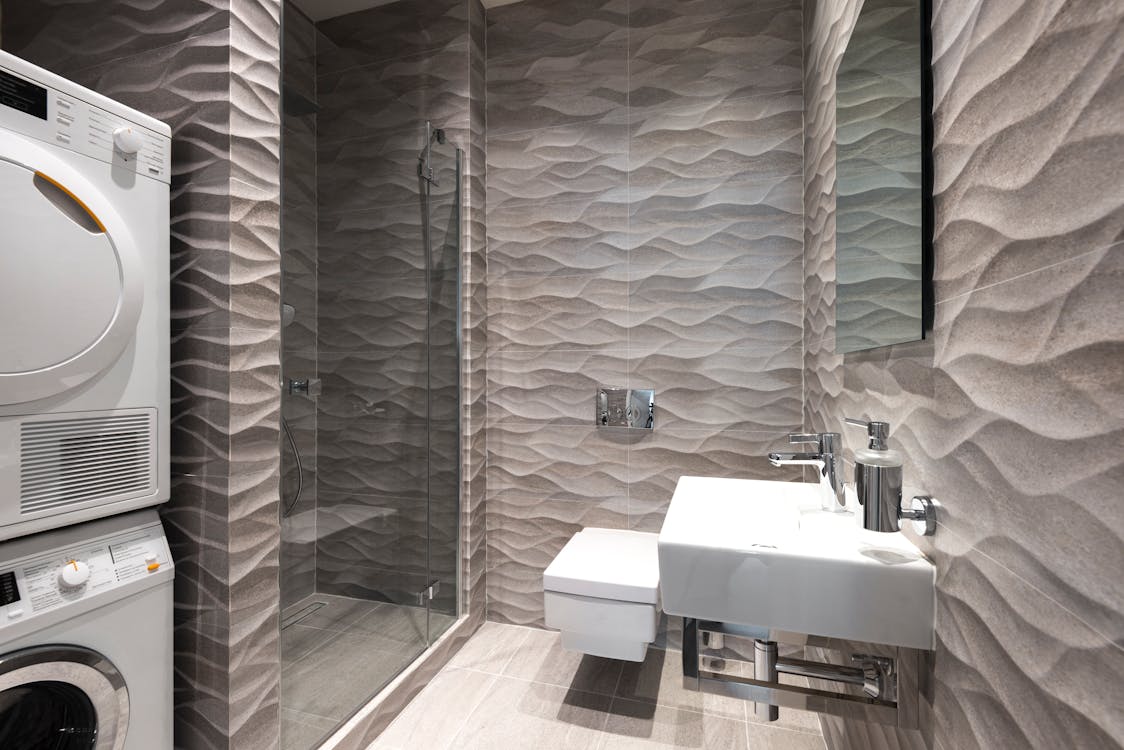 This feature – laundry area, remains one of the most desired house features and sees it as a priority when looking for a house and lot for sale or even a luxury condo. Having an available washer and dryer is definitely a plus especially if these appliances are energy efficient and will incur less costs to the homeowners.
A Functional Kitchen where you'll want to hang out
A lot of people look forward to the action happening in the kitchen. As you walk in to the kitchen, this is where memorable family time and big moments usually start—preparing for the food. That is why we put a premium in planning a kitchen area because it needs to be functional and at the same time, a place you would want to spend a lot of your hours on.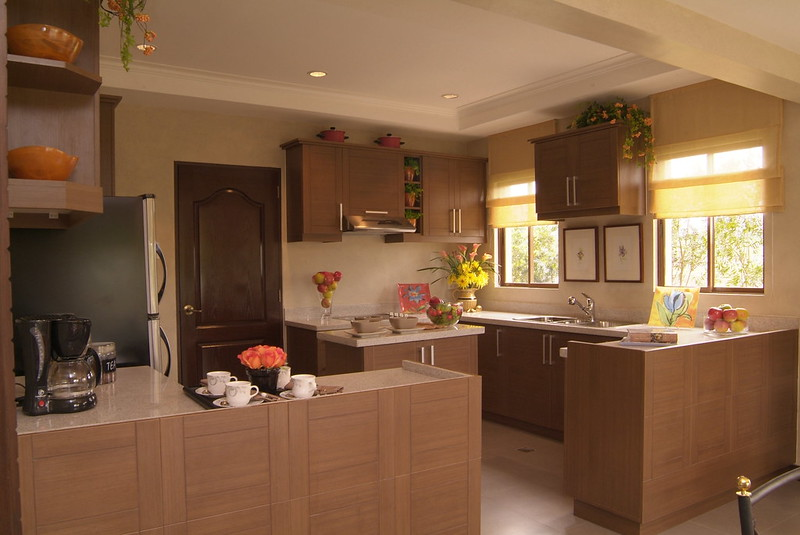 Luxury homes in Vista alabang boasts its elegant kitchen that is appealing to homebuyers
Another reason why the kitchen is on top of the list of house features being usually renovated is because it holds a lot of the expensive items inside the home. Appliances such as refrigerator, stove or cooktop, oven, microwave, airfryer, blender, etc. Also the silverware, cutlery, ceramics, stainless steel, glass sets, and of course, the food supplies. Stay away from the mistake of putting all these together in one area that is not well-structured and well-designed can cause serious damage not just to the items mentioned but even to the homeowners.
Brittany has a lineup of luxury homes in the Philippines that gives homebuyers a customizable space they need according to their preferences. Luxury real estate properties are not just about being the most beautiful houses in the Philippines but they should also have house features that are most efficient to the residents.
Flooring of the house adds value
Survey shows that this feature of remodeling a house with new flooring is a sure way to recoup more than what the sellers spent due to the increased of home value. While many might think that it seems to add a little factor to the whole homebuying process, the truth is it is one of the important things homebuyers must look into. That is because if you think about it, it is actually the largest surface of the house.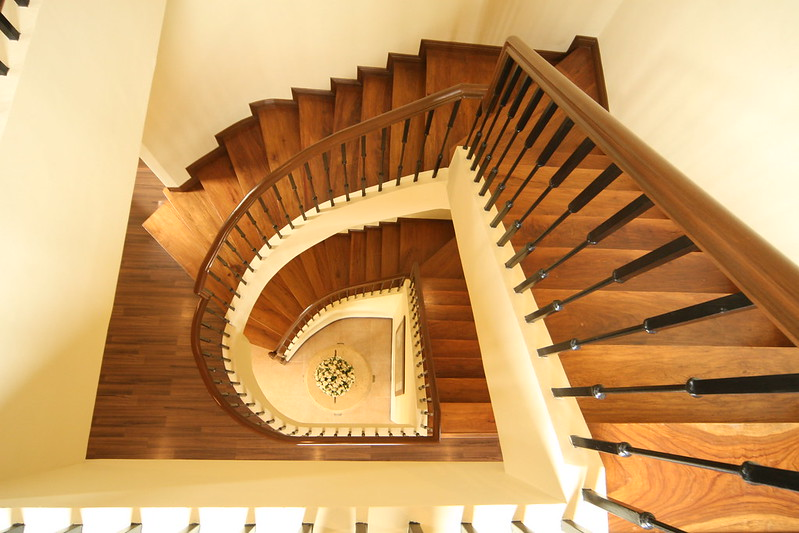 Buying a home with nice flooring will save homebuyers a huge amount on renovations in the future
In fact, flooring of the home is also one of the top house features that are usually being redone by homeowners. Purchasing a house with nice flooring already installed will become more appealing to the homebuyers and eventually add value to the property. This can be judged by a few factors, some of them include durability and ease of maintenance. Securing these will give homebuyers assurance that their flooring will not cause stress and headaches moving forward.
An Energy Efficient house feature that you can brag
For many homebuyers, it is a huge factor whether the room gets enough sunlight or it only relies on bulbs for lighting. The obvious reason is because being able to get natural light in your home is healthier, which is true and is already enough reason to be a consideration. But not just that, it will incur less costs when it comes to energy consumption and is more environmentally-friendly.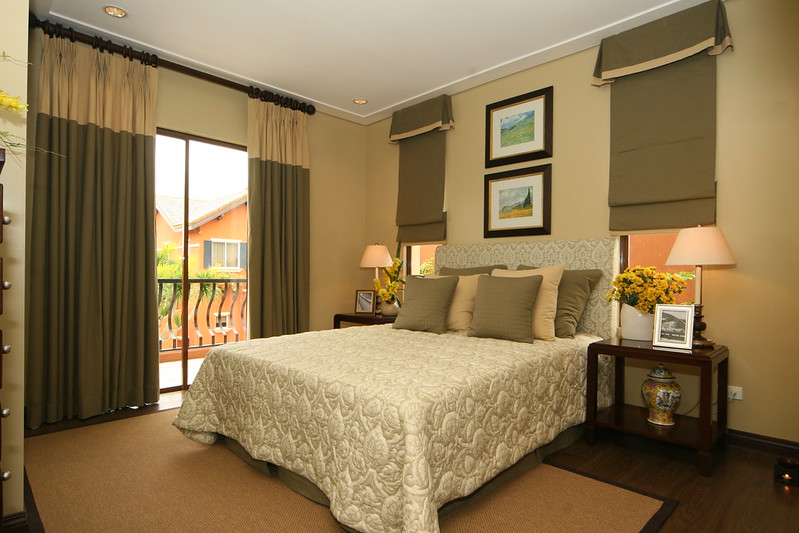 Luxury homes by Brittany Corporation are designed to let the residents bask in light and nature
This is where design and location of the property matters the most; a good and strategic placement of windows, for example. Renovating a home to accommodate this house feature might be too pricey or it may not be an option at all. Having this considered on the onset of the house hunt will save homebuyers a lot of money, time, and energy in the future.
In Brittany's luxury homes, there are many windows that have been strategically and aesthetically placed to let the natural light flow into the house. Some rooms even have floor to ceiling windows that are being requested on a lot of house designs these days. It is a great way to save on energy costs and at the same time, be able to bask on the beauty of nature inside Brittany's themed communities.
Conclusion
Searching for the perfect family home is no easy feat. There are many things needed to be considered before investing and moving to a place that you and your loved ones will call home. That is why working with a trusted partner is important to make your journey much easier and uncomplicated.
Brittany Corporation is the top developer of luxury real estate properties in the Philippines. With developments in prime locations such as Alabang, Las Piñas, Laguna, and Tagaytay, Brittany boasts of the most beautiful houses in the Philippines you can find in their themed communities inspired by some of the world's must-see places. Experience luxury living with their stunning architectural designs and lifetime access to their amenities available for your and your family.
Reach out to Brittany to know more by sending a message to this link! You can view the properties they offer from luxury lots, houses and lots or condominium units. For updates, you can also follow their socials at LinkedIn,  Facebook,  Twitter, and Instagram.
NEXT READ: Should Sales Professionals try Blogging
NEXT READ: The Elements of Feng Shui