BLOGS
What Homebuyers Value in a Real Estate Agent
Residential real estate has various key players, which include home appraisers, property managers, contractors, bankers, home inspectors as well as prospective homebuyers and sellers. But, the people behind real estate transactions that coordinate the entire process are the real estate sales professionals and licensed brokers. 
Real estate professionals coordinate these different players in the industry to make a successful property transaction a reality. At different stages in the process, the real estate sales professional serves as the salesperson, an advocate for the buyer, an analyst, a business manager, a consultant, a negotiator, and a marketer, all rolled into one. 
A good real estate sales professional spends a great deal of time, money, and effort to be able to build a client base. Through professionalism and excellent customer service, a real estate sales professional can have repeat business and referrals. But there's a number of qualities and characteristics that clients value in a real estate sales professional as well as the common traits that each person in the sales profession shares. 
Homebuyers Have Different Requirements for Real Estate Sales Professionals
Homebuyers have different requirements when it comes to property investment. They expect different levels of expertise and client management skills. Take for example those first-time homebuyers who are looking to invest in a house and lot or a condominium. They need a lot more hand-holding. 
Suggested Read: A Guide to Luxury Real Estate: What You Need to Know
Suggested Read:Why Living Solo is on the Rise for Young Adults
Nowadays, property investors also require lots of data, they want transactional help, professional advice especially on interpretation of documents, and help when it comes to decision-making. 
In the luxury vacation property market, homebuyers need even more support. Many luxury vacation properties are located in rural, mountain or seaside areas and these areas often have strict environmental, developmental, and building policies. These homebuyers need skilled representation to ensure that they are not buying something that would post any problem in the future. 
If you are representing homebuyers in specialized areas or luxury property types, they will tend to rely on your expertise and local market knowledge. Even when it comes to condominium properties, the condo rules as well as the financial particulars are very important. First-time condo buyers will greatly benefit from an explanation of how condo association fees are assessed and how they can be changed in the future.
Meanwhile, when it comes to investor buyers, they often approach you with a great deal of market knowledge. What they value is a more aggressive approach to helping them locate good investment opportunities and excellent negotiating skills to help them get the luxury properties at the right price.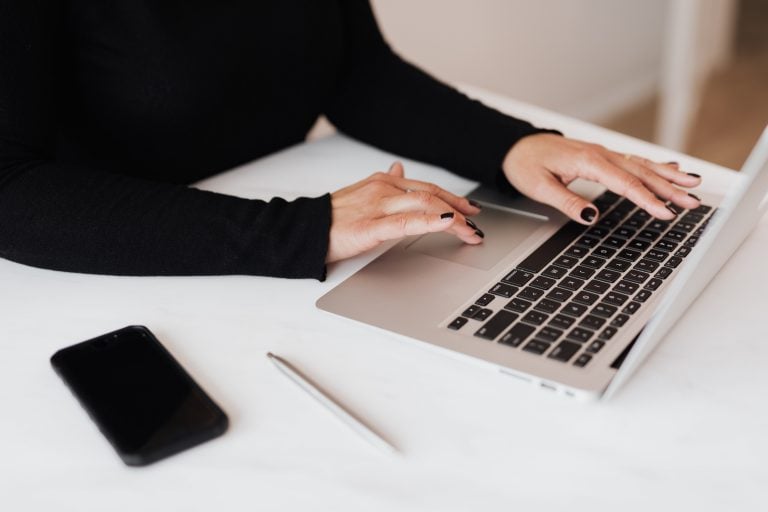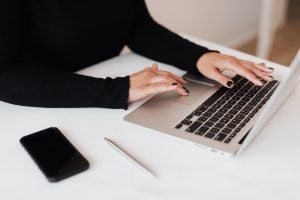 They value and appreciate a real estate sales professional who can catch things they may have missed and bring them to their attention to avoid any investment mistake.
When it comes to property sellers, their main goal is to sell their home quickly and at the highest value possible. Nowadays, they are less likely to rely on real estate sales professionals in the process of selling their properties. Most sellers now make use of their social media accounts and property listing sites to promote their house and lot or condominium properties.
Real estate is a very lucrative industry. A lot of multi-millionaire in the country will say that a good portion of their money has been made in the real estate industry. Others will say that having a real estate license was instrumental to their financial success. 
To achieve and maintain success in real estate, you have to know what the client needs and how to get it for them. A real estate license can get you in the door, but the real estate sales professional who gets the business will be the one with all the other attributes that the customer wants. 
What homebuyers want from a real estate sales professional
1. Knowledgeable
Being up-to-date on the latest topics and trends in the real estate industry and in the local market will allow you to service clients more effectively. There is a need to continuously improve oneself in terms of education and professional development. These will serve as doors to opportunity that can be used to expand the business options and keep any real estate sales professional at the forefront of the real estate industry.
Homebuyers want real estate sales professionals who are knowledgeable in the field that they are in. The most successful real estate sales professionals are those that can give expert advice because they know the ins and outs of the market. 
They have the answers to all questions directly and indirectly related to a real estate purchase – from property value appreciation, schools within the vicinity, types of renters in a specific area, to ongoing and upcoming infrastructure developments. No matter the question, they are able to give the answer or know where to get it. 
When you are a real estate sales professional with the most knowledge of the real estate market, you will be the one that homebuyers come looking for to meet their real estate needs.
2. Strong network of connections
Real estate sales professionals who have a wide network of contacts within the market they serve are the ones successful in the business. Their list of connections should include other real estate agents and brokers, potential homebuyers and sellers, and all the other key players in the real estate industry such as appraisers, home inspectors, and loan officers.
3. Good understanding of the local housing market
A great real estate sales professional appreciates and fully understands the concept and process that make a local housing market and pricing strategy unique. Success comes from being able to identify and create a niche in the local real estate market that allows you to distinguish yourself from the rest of the competition.
4. Keen attention to detail
Paying close attention to details is a big factor for your real estate career. A successful real estate sales professional is attentive to the needs of their individual clients. The more you become organized, follow up with leads, communicate well, and pay attention to the needs of your clients, the more chances for you to close more deals.
Understanding the homebuyers and their needs will also help you build your reputation in the community. A skilled real estate sales professional will be able to guide his or her customers through the transaction with the least amount of stress and anxiety as possible. Holding the client's hand falls under the responsibility of a successful real estate sales professional.
Knowing what your clients want and providing them good services and traits that they are looking for in a real estate sales professional is what will make you a success in the industry.
5. Homebuyers prefer an engaging personality
A good real estate sales professional does not just sell properties, they also sell themselves. 
It is important to show your real personality to your clients. They will respond to you if you have a good attitude, if you are  personable and honest, have confidence in your abilities, and are interested in helping them and other people. Remember to always make them feel comfortable in dealing with you. 
6. Good interest in houses and architecture
Having a good interest in houses and architecture can give you an advantage over other brokers and salespersons. If your knowledge and interest level is apparent in conversations, your clients will see that you care and that you are knowledgeable about the industry you are in.
7. Works smart
Being a top producing real estate sales professional requires a great work ethic. You must have the tenacity to pursue every lead and the drive to aggressively market your clients' properties in order to be successful.
It is not just about putting in a lot of time but also being able to work smart, putting in the right amount of time and effort, and doing whatever is necessary to close the deal.
8. Good reputation
Your professional reputation is crucial to your successful career in real estate. Honesty and integrity are among the most important considerations for today's homebuyers. 
Clients want someone who they can believe in. A real estate sales professional with a reputation of honesty and integrity will remain successful in any market climate. This characteristic will surely result in repeat and referral business.
9. Self-motivated
Having a desire to control your own career journey and being your own boss is a trait shared by top real estate sales professionals. To be successful in real estate, you have to be self-motivated and possess that drive and skill needed for smart decision making. 
10. Homebuyers prefer problem solvers
A good real estate sales professional is able to provide creative solutions to problems or issues of his or her clients. Many successful real estate sales professionals know how to properly showcase a house to make it more marketable and develop listings to attract the right homebuyers.
Although there are a lot of technology-based alternatives for buying or selling a property, a lot of homebuyers still rely on real estate sales professionals. The challenge now for you if you're a sales professional in real estate is how to retain your clients and how to invest your time and energy to deliver exceptional, personalized service.
If you are looking to invest in luxury house and lot and condominium properties, you may seek the expert advice of Brittany Salesforce, the official selling arm of Villar-led Brittany Corporation.
Brittany Corporation is the country's first luxury themed development company, with a track record of creating residential communities based on world-class attractions.
Homebuyers need to identify the right market
Before you invest in a luxury property, make sure that there's a market you're serving. Check on the job market, cost of living, median household incomes, and the property location's economic outlook. 
If it's going to be a rental property, consider the year-round and peak-season traffic.
Investing in luxury real estate can be more exciting than investing in stocks because of its stability and tangible nature. You can explore different options on how you can get started in luxury real estate investing, from building a custom home to flipping a mansion to buying a vacation home. Not to mention, you can also enjoy your luxury home as a resident, vacationer, or landlord, or you can build a luxury home for other people to enjoy. 
But before you invest, make sure that you fully understand the features that create lasting value in this particular asset class to get the best return on investment. Unless you are purchasing a luxury property to live there, you also have to consider the market of homebuyers or renters for your luxury property investments. 
If you are planning to invest in luxury properties for sale, Brittany Corporation, the premier name in luxury real estate development in the Philippines and a subsidiary of the largest homebuilder Vista Land & Lifescapes, Inc., offers Old European and American-themed projects and creates masterpieces of upscale living for luxury homebuyers with a taste for artful living. 
Portofino in Alabang, La Posada in Sucat, Augusta, Georgia Club, and Promenade in Sta. Rosa, Laguna, and Crosswinds in Tagaytay are only few of the developments offered by Brittany Corporation.
Brittany Corporation's communities continue to offer luxury properties that are rich in character and sophisticated in thematic appeal. For more information on Brittany Corporation and its roster of luxury themed properties, visit their official Facebook page.
You're going to want to be sure to work with a sales professional of luxury real estate who has a proven track record and experience in successfully navigating the luxury real estate market. All real estate sales professionals have their specialties and it is necessary that yours understand the ins-and-outs as well as the trends in luxury real estate. 
Brittany Salesforce, the official selling arm of Villar-led Brittany Corporation, is composed of real estate sales professionals with vast experience in luxury real estate and proven track record in handling and servicing the most prestigious clientele in the country.
For more information on Brittany Salesforce and their luxury properties, visit Brittany Salesforce Facebook Page, Instagram, or LinkedIn.