BLOGS
Home Activities That Burns Calories
Calories are the energy we use for our daily body functioning. While good for everyday activities, too much can lead to weight gain. This is why burning calories is important. There are many ways to lose more calories, like diet and exercise.
Physical activities are the staple for maintaining weight loss. However, not all exercises are built the same.
What are Calories?
Calories reflect the energy used by our bodies for day-to-day functioning. They reflect the amount of energy a food or drink has. Generally, our recommended daily calorie intake is 2,000 calories a day for women and 2,500 calories for men.
But this isn't always the case. The amount of calories we need also depends on the following:
Age: growing children and teenagers need more calories
Lifestyle: the more active a person is, the more energy they need
Body size: height and weight affect the ways our body expends energy
There are even more things to consider beyond these three, but the gist is that calories are our bodies' fuel.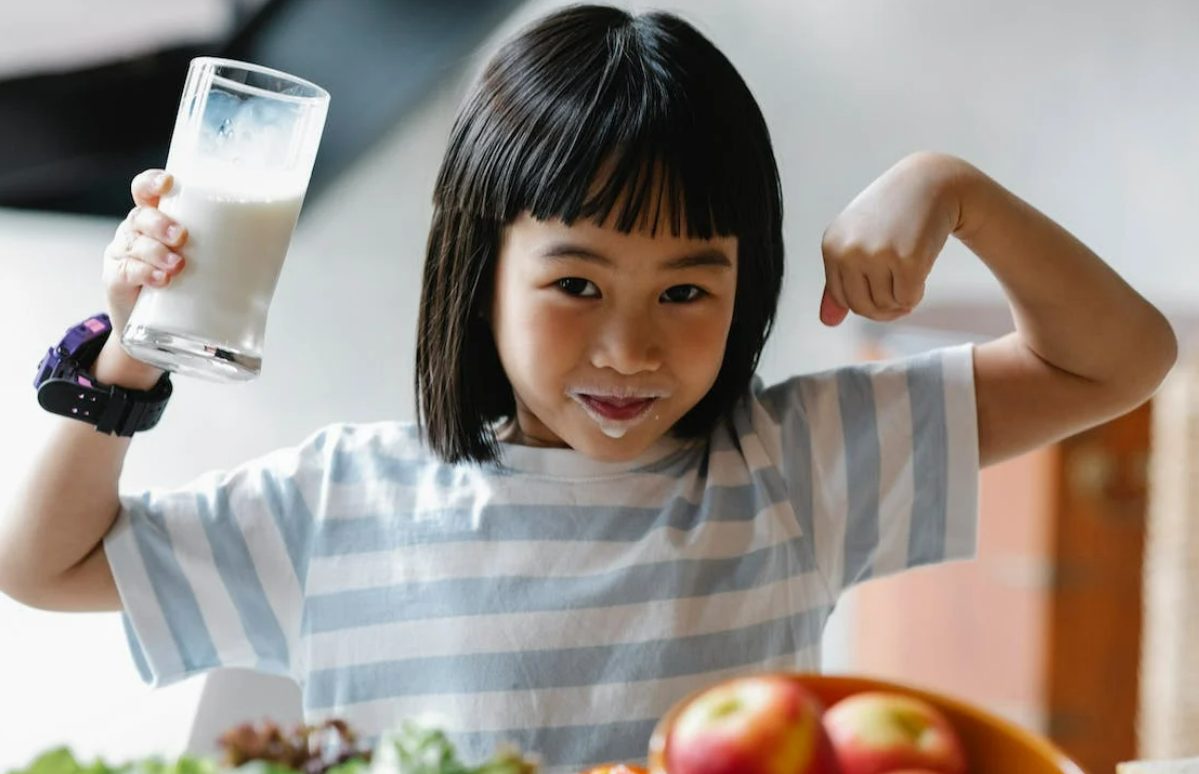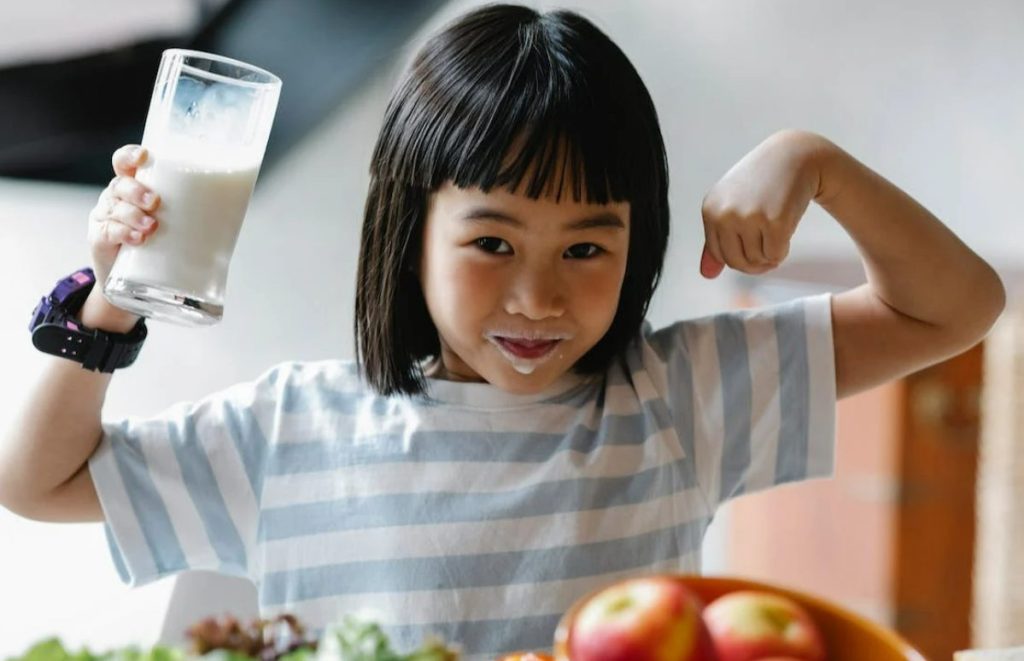 Importance of Burning Calories
Burning calories isn't just about fulfilling your need to lose weight. We burn calories all the time. You are burning calories as you are sitting right now because of your basal metabolic rate: calories burned to keep the basic body functioning. These basic body functions include the following, to name a few:
Maintaining body temperature
Breathing
Circulating blood
Repairing cells and tissue
But if we're already always burning calories, why should we still exercise to expend even more?
Men have an average basal metabolic rate of only 1,600 to 1,800 kCals a day, while women have about 1,550 kCals. If you compare that to a light snack like a donut, which has about 180-300 kCals, it's so easy to go way beyond your daily requirement, depending on your diet.
If calories are not actively expended, there will be a surplus. This extra energy is converted to fat and stored in the body. This now is the weight gain that we have all come to dread.
Healthy Lifestyle: How Many Calories Should I Burn Everyday?
There are 2 ways to lose calories: consuming more cautiously or expending more energy. Both have important roles to play
The first method has something to do with diet. Believe it or not, diet is more significant in weight loss than exercise. The core of a healthy diet is eating various foods that are adequately proportional in calories and nutrients. WHO recommendations list the following for a healthy diet:
Eat plenty of vegetables and fruits
Eat less fat
Limit intake of sugars
Reduce salt intake
For the 2nd component, there is exercise. Physical activity, compared to diet, has a stronger effect in preventing weight gain after weight loss.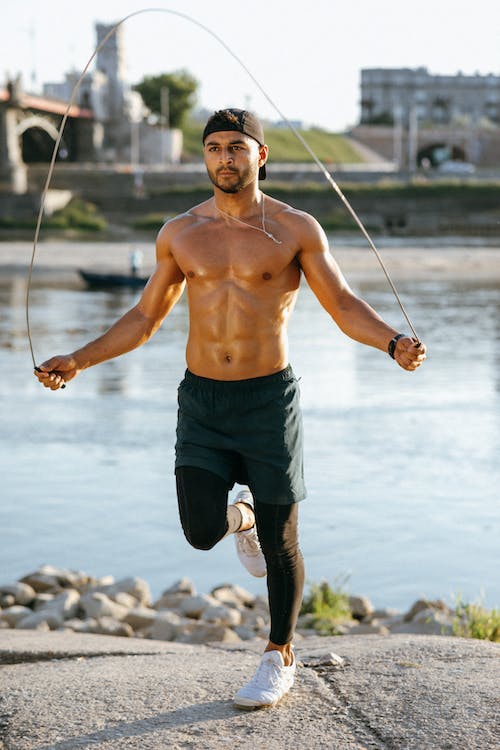 But running or cardiovascular routines are not enough to gain the full benefits of exercise. According to the CDC, each week, adults need 150 minutes of moderate-intensity physical activity and 2 days of muscle-strengthening activity.
While this may seem daunting at first, there are ways to go about physical activities that can make that 1 week requirement more feasible. Here are some routine variations:
Moderate-Intensity Aerobic Activity + Muscle-Strengthening Activities
Vigorous-Intensity Aerobic Activity + Muscle-Strengthening Activities
Equivalent Mix of Aerobic Activity + Muscle-Strengthening Activities
Home Activities to Burn Calories: How much is Expended?
Let us now get into the specifics. What home activities or exercises can we do to burn calories? How much can we burn with each workout?
Light Exercise Activities That Can Be Done At Home
Butt Kicks: Butt kicks are a high-intensity cardio workout. You can quickly burn calories within 30 minutes by doing butt kicks alone. The number of calories that butt kicks burn is about 240 to 355.5 calories in 30 minutes.
High Knees: High knees are another high-intensity cardio workout. It also strengthens your lower body. The number of calories that high knees burn is 240 to 355.5 calories in 30 minutes.
Mountain Climbers: Mountain climbers also double as a full-body workout, given the nature of the exercise. The number of calories that mountain climbers burn is 240 to 355.5 calories in 30 minutes.
Different Sports Activities That Can Be Done at Home
Jumping Rope: Skipping or jumping rope entails jumping over a rope between 2 handrails. You can burn more calories when you do this activity before the main workout, burning up to 15 to 20 calories every minute.
Aerobic Dance: Aerobic dance may be done individually or by a group, facilitated by following dance music or a guide. The calories you burn with this activity are 300-800 calories per hour of dancing.
Static Bicycle: You can burn more calories at home by pedaling a stationary bicycle which may be a static bicycle or a modified bicycle made to stay in place. The calories you burn with this activity are around 260 at a moderate pace for 30 minutes.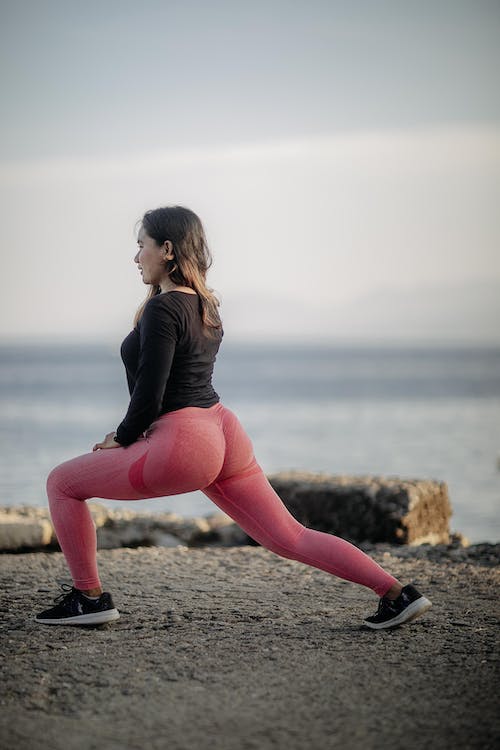 Brittany Corporation: The Perfect Home Environment Fit for a Healthy Lifestyle
Practicing a healthy lifestyle cannot work without the perfect home environment. Brittany Corporation offers just some ideal places to live in prime locations.
Brittany, the premier name in luxury real estate development in the Philippines, is a subsidiary of Vista Land & Lifescapes, the largest and most successful home builder in the Philippines and pioneer in themed real estate development.
With Brittany's Old World European and American-themed projects, Brittany creates masterpieces of upscale living for sophisticated home buyers with a taste of artful living. Here is one of their offerings in Laguna.
Brittany Sta. Rosa
Brittany Sta. Rosa is a house and lot property in the heart of Laguna. Now an exciting new destination where families can grow and experience a lush atmosphere while marveling at the beauty of nature up close. Located right at Sta. Rosa, Laguna's educational and commercial hub, features multiple luxury homes for sale.
1) Eliot Luxury House and Lot
The Eliot Luxury House and Lot is a ready for Occupancy House for sale that is outfitted with Alexa-powered smart home technology.
Eliot is a two-story model with four bedrooms, a family room, a maid's and driver's room, an automatic two-car garage, six toilets and bathrooms, and one powder room for visitors. An attic may be converted into whatever type of room you want for more space. There's a courtyard and balcony where you can take in the gorgeous natural environment surrounding the neighborhood. The Eliot model house has a very big floor space of 302 sqm and may be built on a minimum lot area of 700 sqm up to 1,500 sqm.
2) Lawrence Luxury Homes
Lawrence is a large mansion appropriate for the aristocrats and the fortunate few. Lawrence, the ultimate of luxury, is a two-story home model with an elaborate design.
Lawrence, a charming English home in Promenade, lies on top of 803 sqm of land. It has a 2-car garage, an indoor courtyard, a den/guest room on the first story, a large family room on the second floor, 3 complete bedrooms, and the master suite has its walk-in closet. This estate is directly across from a gorgeous man-made lake and the towering obelisk in front of the main entrance.
Final Words
Losing extra calories is important to live a good long life. Diet and exercise are key to this enterprise. There are different types of exercise with varying yields in calories burned. It is up to you to consistently incorporate these activities in your life context.
To live a healthy lifestyle also means living in an environment that enables you to practice what you preach. Brittany Corporation offers just that. Their luxury properties in Sta. Rosa could be the perfect place to find a home.
Suggested Read: Cutting Calories: How Many Calories Are In These Foods
Suggested Read: Benefits Of Wood-Burning Stoves For Your Luxury Home
Suggested Read: Boost Your Heart Health For World Heart Health Day
Suggested Read: Burn Calories With Low-Intensity Fitness Regimens
Suggested Read: Fitness Goals 2022: Diet Plan