BLOGS
8 Timeless Benefits of Owning a Property in Portofino
You have been considering to get that dream home. But the thing is you have no idea at all which real estate development to go to. You are quite confused as to settle either somewhere in Metro Manila so you are in close proximity to the popular establishments or to the rural area so you can finally live the quiet lifestyle. In the Philippines, property of such carries a big responsibility to take on. Hence, you need to carefully consider which new properties to check.
If you are looking for a real estate property to settle in, look no more further because Brittany Corporation, the premier name in luxury real estate development in the Philippines, offers you luxury house and lot for sale in Vista Alabang. One of which is Portofino. While it is truly a guarantee that owning a property in Portofino is a worthwhile investment, here are few more timeless benefits you need to know:
Portofino is a themed real estate development by the world-class developer, Vista Land & Lifescapes
As investors, it is important to invest in a property, for instance like houses, where the architectural design is made of high quality materials and are developed by the most trusted and celebrated developers in the industry. At Portofino, rest assured that all of the luxury house and lot for sale are masterfully planned and built.
Brittany Corporation is a subsidiary of Vista Land & Lifescapes which is a prominent name in the world of real estate here in the Philippines and it takes pride in giving Filipinos thematic communities where luxury lifestyle exudes through its luxury houses is highly prioritized. Known for its impressive track record and eye for great design, Brittany Corporation assures that all of its properties are visually appealing and functional for all family sizes.

Moreover, Brittany Corporation has also bagged many awards from award-winning bodies in the real estate industry. One of which is dedicated to one of the enclaves in Portofino which is the Amore at Portofino.
The said enclave has been recognized as the Best Housing Development in Metro Manila and the Best Housing Development in the Philippines at the Philippines Property Awards in 2015.
This only testifies that Brittany Corporation can deliver and that owning a property in Portofino is a worthwhile investment.
It offers three enclaves: Portofino Heights, Portofino South, and Amore at Portofino
And all of these enclaves are Italian-themed communities. Known for their Old Italian charm and contemporary chic of modern Europe, all these enclaves are masterfully built using the picturesque and remarkable architectural details of Italy, which you will not find in a typical residential community. From cupolas, cobblestone pathways, gabled roofs, and pocket gardens, these enclaves have it all.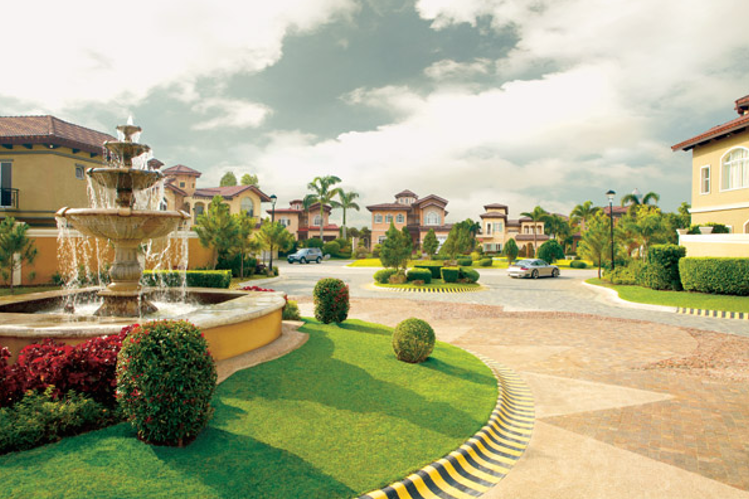 As a matter of fact, the aforementioned Italian architecture details are staples in ancient Roman civilization. Even in modern architecture, these details are popularly used for great aesthetics and easy maintenance of the houses. Currently, Portofino Heights has eight phases; Portofino South has 5 phases, and Amore at Portofino has 3 phases. All of these enclaves offer pre-selling and ready-for-occupancy houses.
Portofino is situated in an ideal place
Location is always the biggest factor to decide on when choosing a property to purchase. Good thing, Portofino in Vista Alabang is located in one of the prime locations in the country which is in Alabang.
Portofino itself is just along the Daang Hari Road. It is an ideal location since it is situated near Metro Manila but not too near that you will be stressed out by the busyness in the metro and at the same time in close proximity to the popular establishments in the South.
The travel time will not be too inconvenient since road infrastructures such as the Manila-Cavite Expressway (MCX) and Villar Avenue are very accessible. High quality education is also assured for it is near the well-known schools in the country such as De La Salle Santiago Zobel School, Southville International School, and PAREF Woodrose School.
Portofino is equipped with world-class features
Aside from location and architectural design, the only time you will get to say that a real estate property adheres to high quality of standards is when it is well-equipped with facilities and amenities that you and your family can enjoy. At the heart of Portofino is a lifestyle of luxury, comfort, and safety. Hence, all the enclaves are equipped with high level of security, 24/7 roving patrol, and a CCTV system at all entry and exit points.
This is to ensure that the community inside and its surroundings are watched over all the time. Amenities such as swimming pool, indoor fitness center, sun deck with lounge chairs, function hall, and various courts for your sport interest are available for your fun and enjoyable activities with loved ones.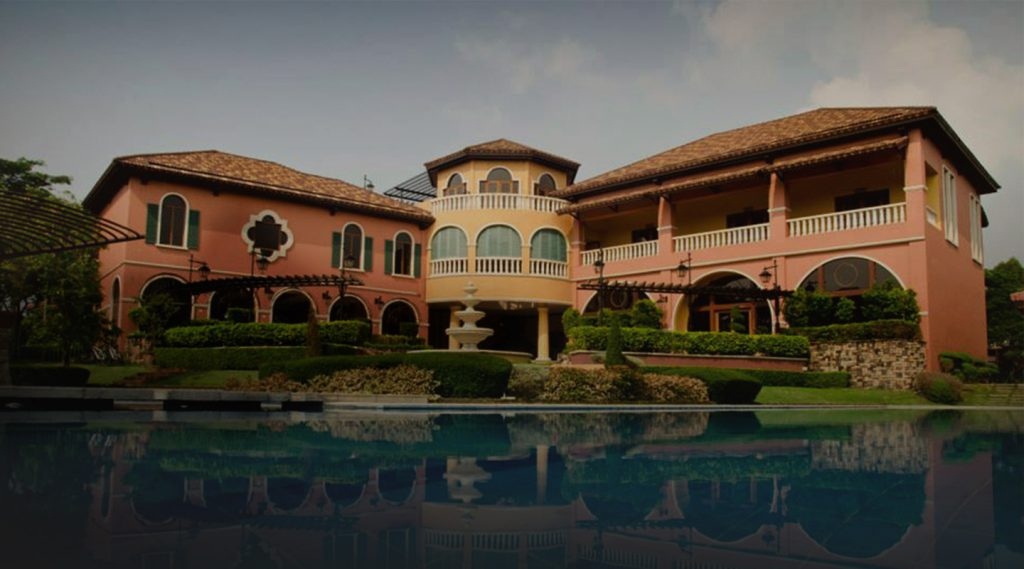 Portofino upholds clean living for you and your family
Owning a property in Portofino guarantees a tidy and clean neighborhood for you and your family, especially that we are living in such a time where great awareness of cleanliness is not an option but a necessity. To live and enjoy life to the fullest one must be healthy. And what is a better way to achieve healthy lifestyle but to live in a neighborhood with nature reserve-like surrounding with fresh air and shady trees?
At Portofino, rest assured that you are living in the safest and cleanest community where you can breathe the fresh air in the morning and do exercises may it be in the comfort of your home or in the neighborhood.
Portofino also offers luxury lots for sale in Alabang
If you have been dreaming of landing a luxury property in Alabang, then Portofino offers you a once in a lifetime opportunity of purchasing a luxury lot for sale. Owning a property in Portofino such as a luxury lot for sale with an environment influenced by Italian design and architecture is truly a dream come true. Build your home in Portofino situated in one of its lots for sale.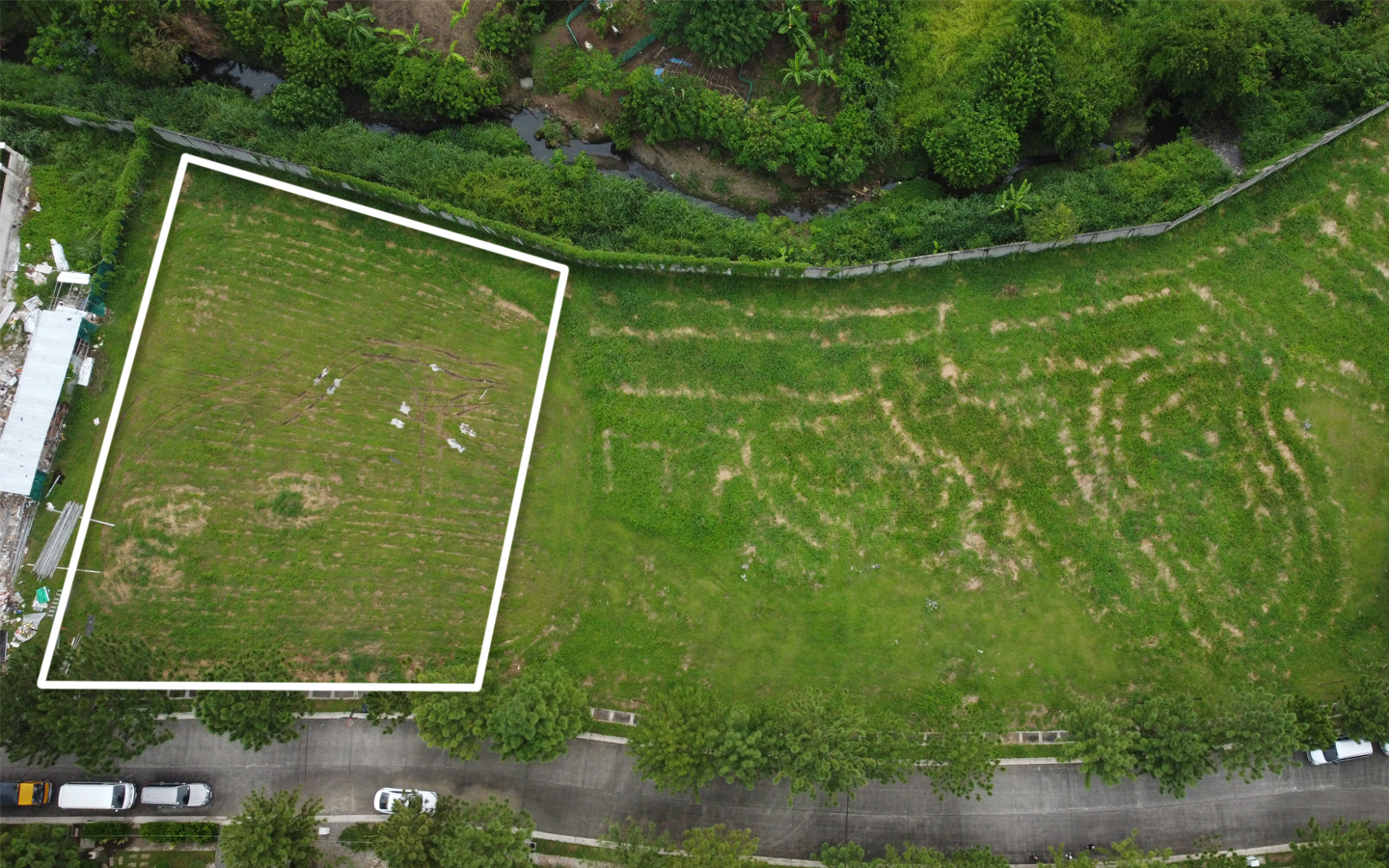 Behind Portofino are agents that can be trusted for all your property needs and services
When purchasing a property, you need a developer or a group of agents to whom you can trust your property needs and will offer you services that will make your purchasing experience less hassle and more convenient for you. At the heart of Brittany is a high quality service of its salesforce. From visiting, processing of documents, payment to turnover, Brittany's salesforce is your confidant.
If your next home won't be in Portofino, where else would it be?
Your future is right here in Portofino. Wide a wide selection of luxury house model units from various luxury themed communities, your home life is secured here. Experience living in the most beautiful houses in the Philippines at Portofino where your long-term investments are timeless and high in value. Book an appointment now and talk to Brittany's salesforce!