BLOGS
Benefits of Wood-Burning Stoves For Your Luxury Home
Trends in luxury home design come and go, but one can never go wrong with the classics. And if cozy and rustic glam is your interior design style of choice, installing wood-burning stoves is a must. A wood stove is a piece of heating equipment that can heat a room all by itself by burning firewood. Modern stoves are designed for efficient combustion: the process of gas coming out of the chimney is controlled and slowed down to retain warmth inside the building longer.  Plus, the fire brick lining the wood stove prevents its cast iron body from overheating. If you live in a region with colder temperatures, say, a luxury condo in Baguio, having a wood stove indoors is a good source of heating.
An efficient wood-burning stove is not only functional but also aesthetically pleasing. Read on to learn about the pros of installing indoor wood-burning stoves.
What Are Some Advantages Of A Wood-Burning Stove?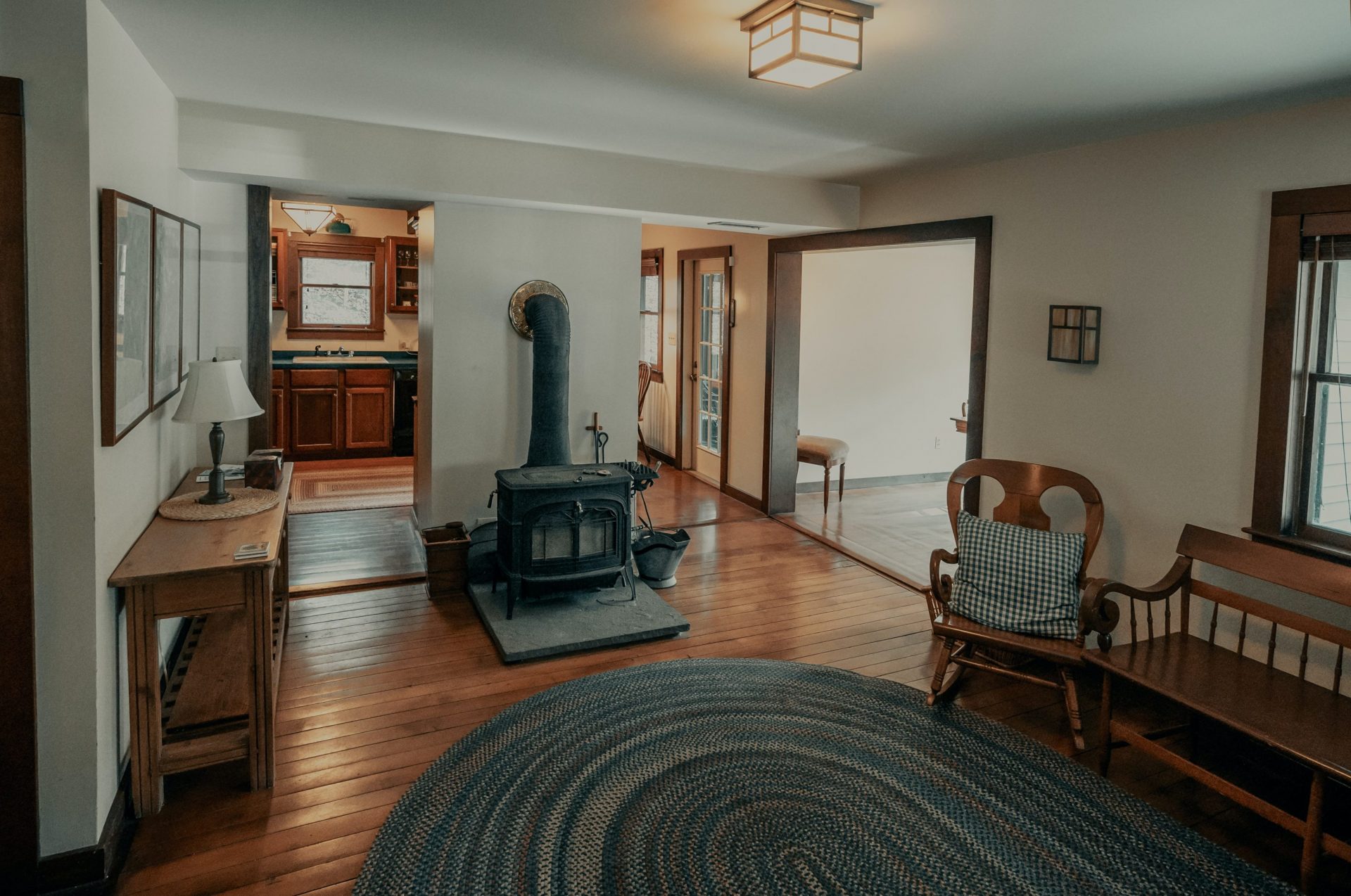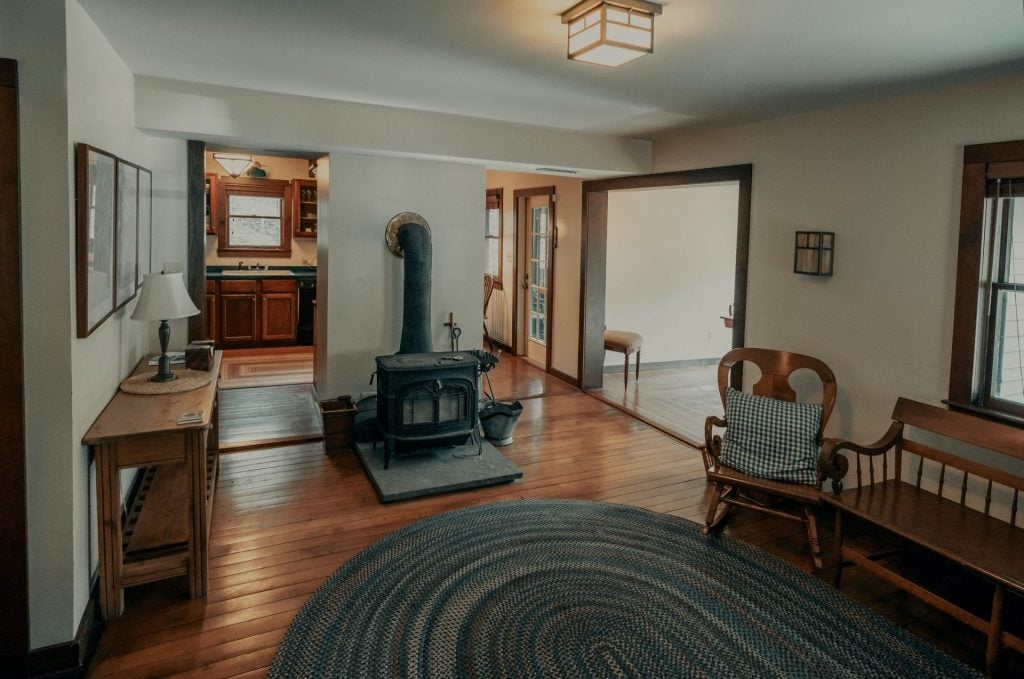 A few interior design pieces can double as functional and decorative pieces in a certain space. Wood stoves are one of these practical and stylish house design staples—and ahead are some of the major reasons.
A Wood-Burning Stove Provides Efficient Indoor Heating
Traditional wood fireplaces are not sustainable in the long run as they use too many logs and waste heat, which is bad for your finances and the environment. EPA-certified modern stoves use a high-efficiency fireplace insert that allows the stove to burn less wood and produce less smoke compared to a traditional fireplace. And since modern stoves stand alone and are not permanently installed into a wall, you can place them virtually anywhere you want them in your home. Lastly, wood is a more sustainable heating source than its alternatives (e.g., oil, gas, electricity) because it is cheaper and renewable.
A Wood-Burning Stove Keeps Your House Warm Even During Power Interruptions
Power outages are unexpected and inconvenient. This is especially true if you live in cooler areas in the country, like a luxury condo in Baguio or Tagaytay, where you need a stable heating source for your house. An efficient wood-burning stove means you can stay snug and warm at any time, regardless of sudden power or energy interruptions. Just be sure to stock up your supply of firewood whenever needed. Some wood stove models from certain stove manufacturers can double as kitchen stovetops. That means you can use them for cooking or warming your meals, especially during unprecedented times.
A Wood-Burning Stove Increases the Value of Luxury Real Estate Properties
Luxury real estate properties are some of the best investment options because their market value appreciates over time. The best part is you can increase their market value further by adding enticing features in your home—and such features include an indoor wood stove. The increasing fame of indoor fireplaces to homebuyers means high demand for the said features, translating to better market value for a house and lot for sale that has one.
A Wood-Burning Stove Sets The Mood and Ambience of Your Dream Home
Imagine the sight of warm, light flames and the sound of crackling firewood inside your living space. Nothing instantly elevates a place's interior design to a cozy and welcoming atmosphere more than a modern wood stove does. Simply choose a model that will complement your home's interior design. Fortunately, there is no shortage of wood stove designs and sizes in the market. Whether you prefer a traditional or contemporary style, from compact to huge models, you can find the perfect wood stove model that will blend well with your place.
Home Design Ideas: Create a Modern & Efficient Wood Burning Stove for a Cozy Luxury Home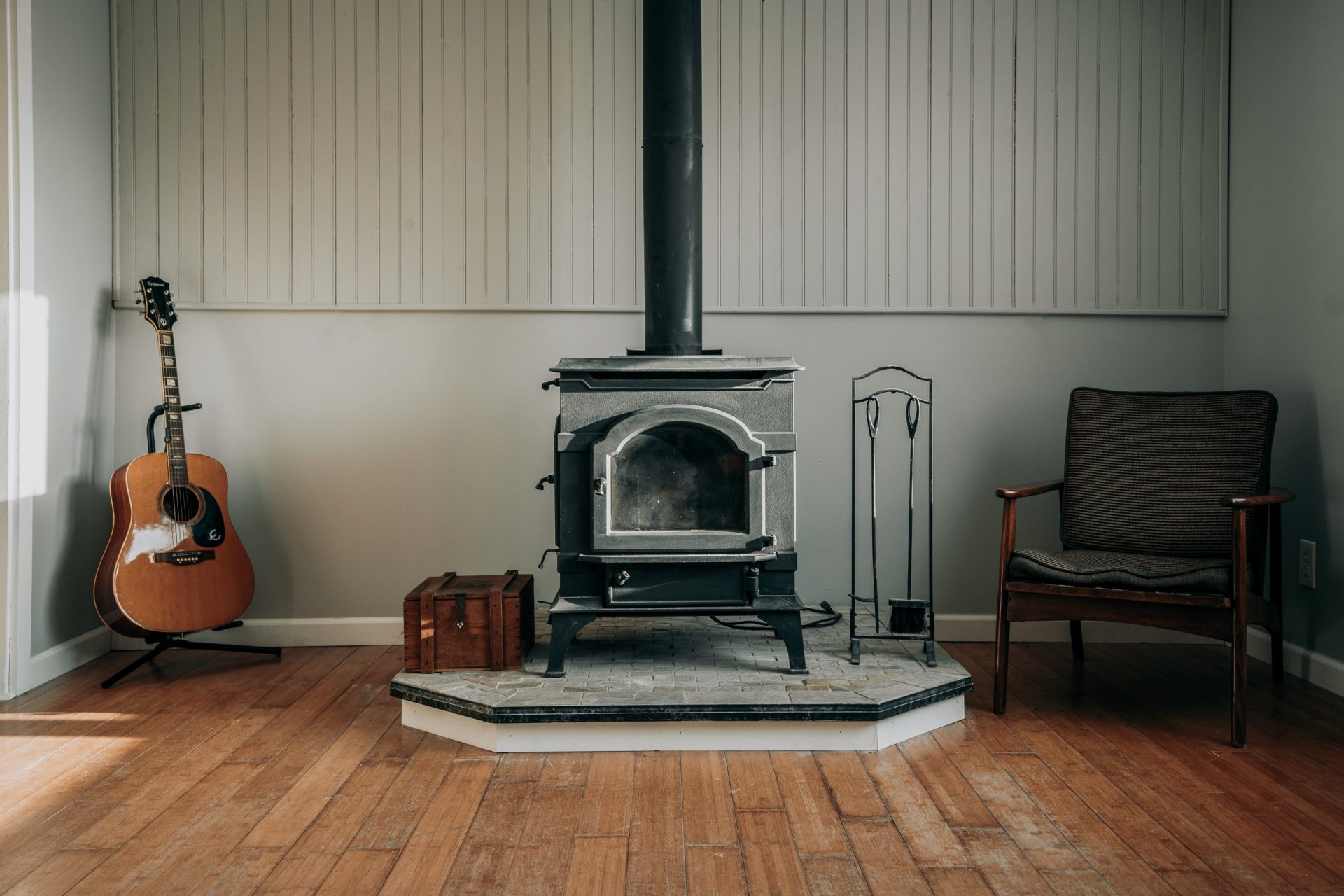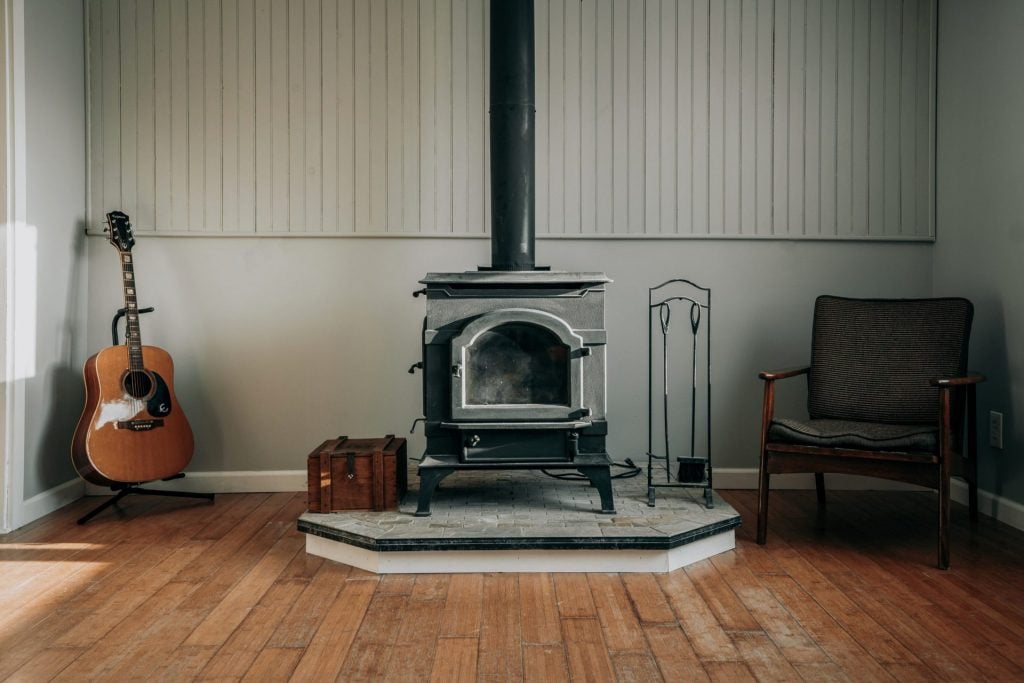 The right wood stove will blend naturally into your home—with the help of a few home design tweaks. If a plain utilitarian style is not your style, you can play around with colors or decorate around the area to achieve a rustic charm or modernistic look. Either way, the common goal is to make your place cozy. Here's how:
Use it as a Focal Decor Piece
Wood-burning stoves come in different shapes and sizes—and if you are planning to get a large one, why not make it the attention-grabber it is? First, you can opt for vintage-style wood stoves with baroque and elegant detailing or patterned decorations. Then, highlight the wood stove further by making it the centerpiece of the room. You can: a) place it on a brick shelf, b) add a stone accent wall or tiled wall behind it, and c) put it above a platform made of stone, concrete, or metal. Such a combination gives the equipment an interesting aesthetic that draws people in. Remember, the important part is you pick the combination that will complement your home's interior design.
Add Cozy and Rustic Home Decor Around the Area
Wood stoves are more than just great heating sources, they can also transform your living space into a soothing entertainment area where your friends, family, and other loved ones can gather around and enjoy each other's company. To achieve such an intimate atmosphere, you can decorate the area with comfortable and cozy pieces. For instance, add soft cushions, chairs, and a center table around the wood-burning stove where people can lounge. Unlike an open fireplace, a modern wood-burning stove does not send soot and sparks of fire flying around and staining your furniture and fixtures. If you want to achieve a rustic, cabin-in-the-forest mood, consider piling logs on a wooden shelf near the fireplace.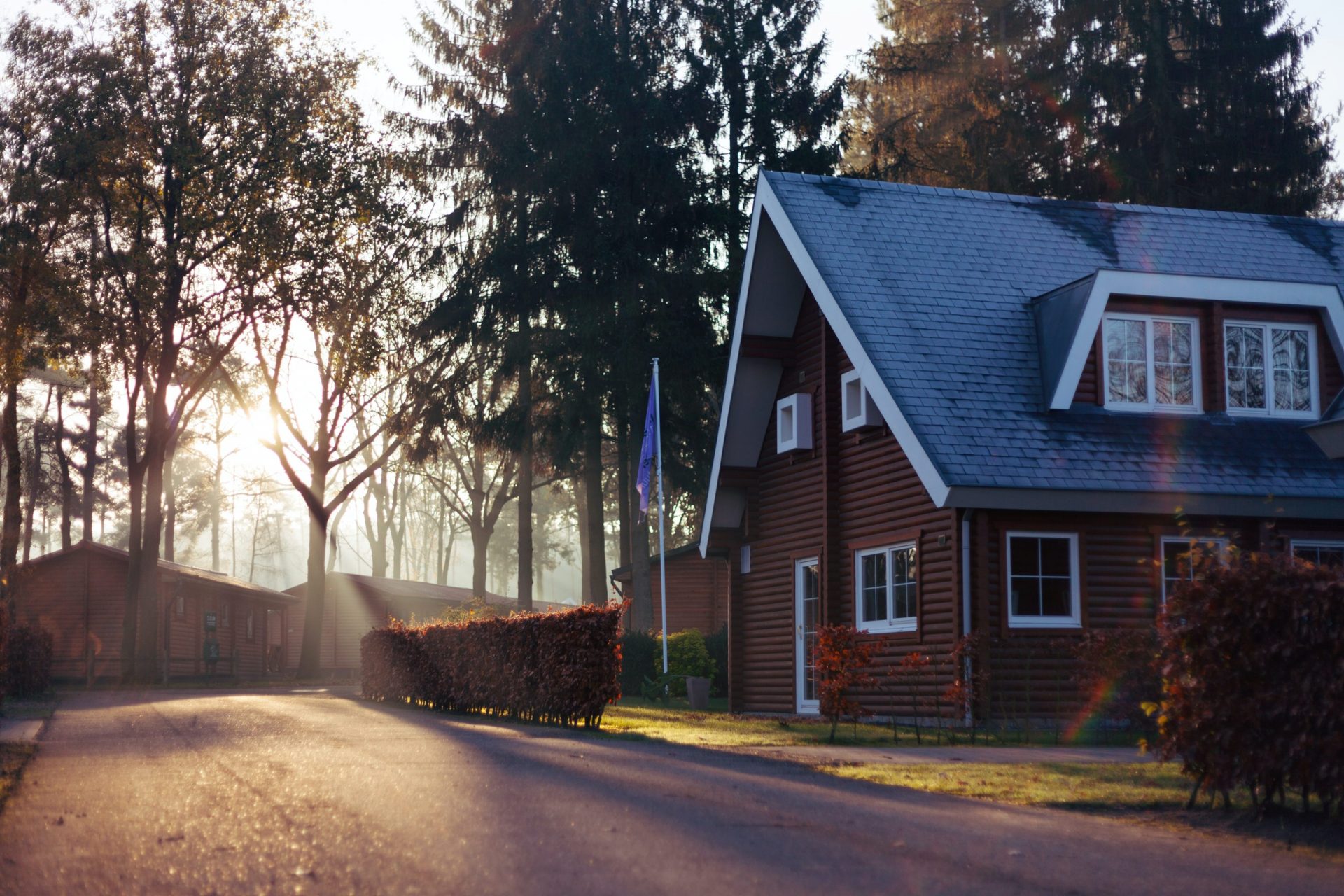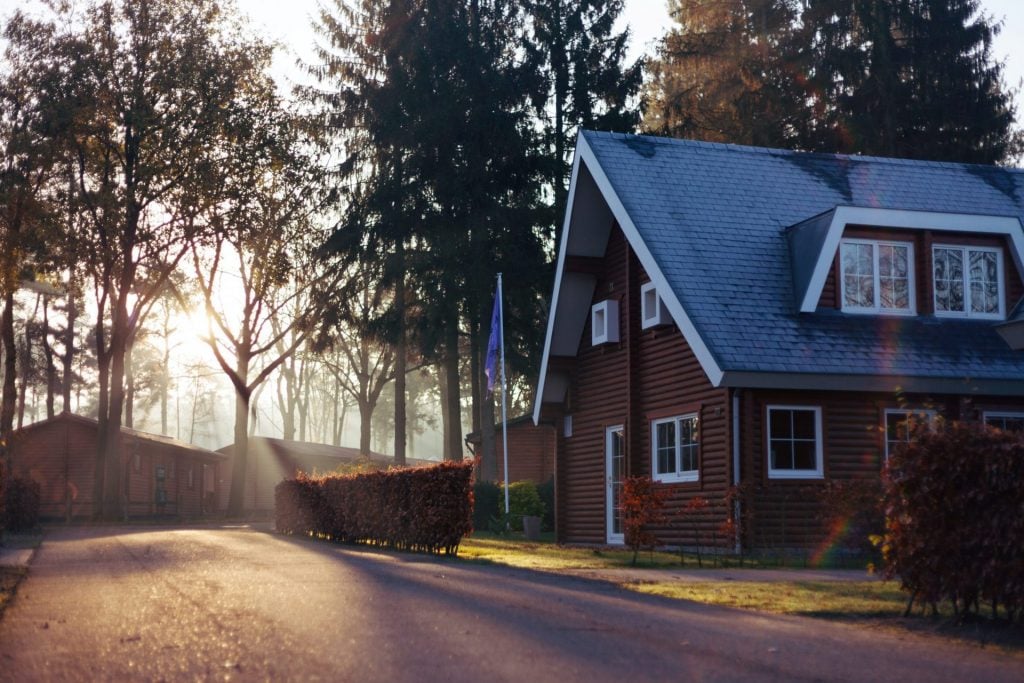 Go Minimalist
If an elaborate, old-world charm aesthetic is not your tea, you can still achieve a cozy fireplace with a minimalist and modernistic approach. Cream and light colors mixed with wooden accents and decor will go a long way. For starters, steer clear from wood stove models with intricate detailing and finishing. You want to grab those variations that come in a light and clean appearance. If you are going for a black wood-burning stove, set it on a white- or cream-painted wall.
Then, decorate the area with white and light-colored furniture and fixtures. Play with contrasts to create a clean but not boring look. For instance, If you have a white wall, add some contrasting soft rugs or carpets. Light-colored furniture also goes along with contrasting decor. Doing so gives the space an airy but cozy atmosphere that goes well with wood-burning room heaters. This is also a good approach for homes with limited spaces.
Home design pro tip: If you want to see what certain styles of wood-burning stoves will look like in your luxury home design before investing in one, ask your interior designer about augmented reality (AR) wood stove builder apps. These apps generate augmented reality photos of your house with the proposed wood stove project set and installed. The technology also allows you to virtually walk around the woodstove and view it from various angles, so you can check whether it complements your floor plan and overall home design.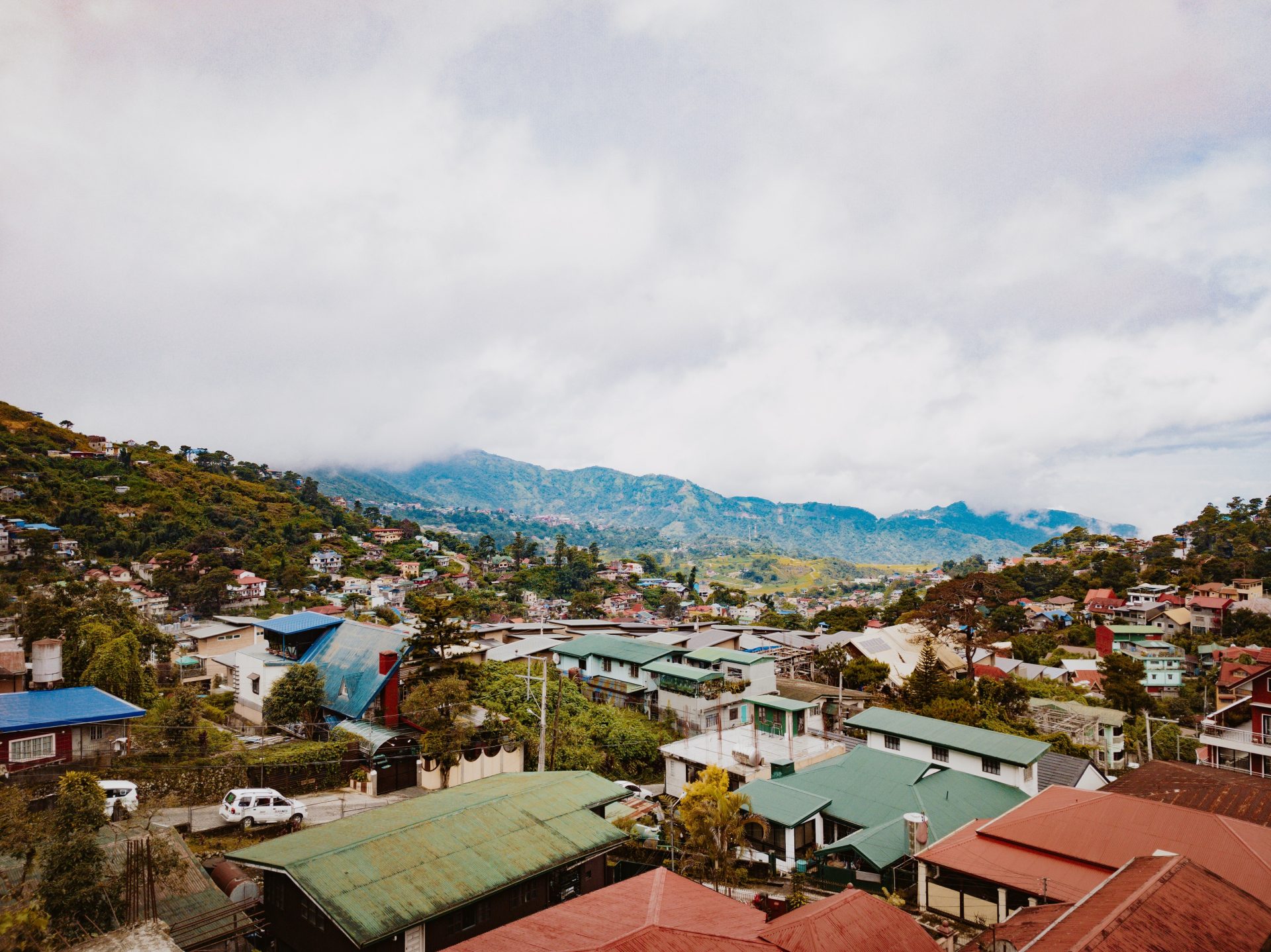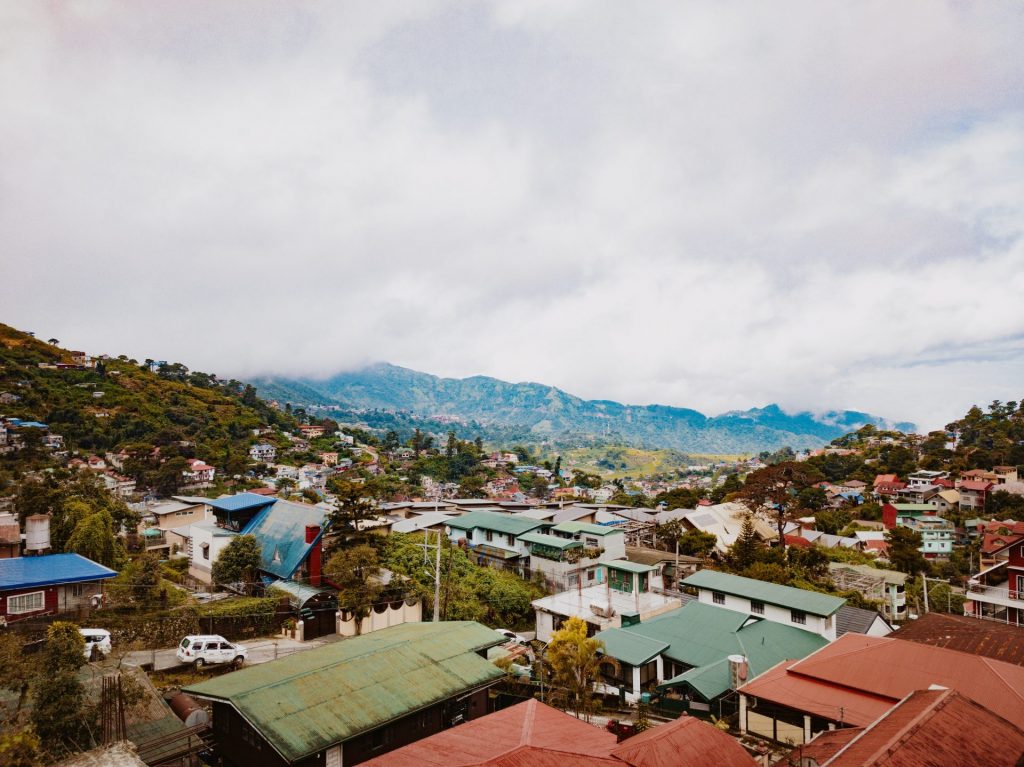 More Questions? Brittany Corporation Has the Answer
Brittany Corporation breaks down the latest news and trends in luxury home design and architecture, luxury real estate developments, and sophisticated living. Whether your next dream home is a world-class luxury condo in Baguio or an exclusive house and lot for sale in the country's prime locations, Brittany Corporation has the perfect dream address just for you. Take a virtual tour and explore world-class luxury real estate properties and the newest house and lot for sale listings on the block.
Suggested Read: Greatest Return On Investment In Home Remodeling
Suggested Read: Burn Calories With Low-intensity Fitness Regimens
Suggested Read: How To Design Your Home: C0lors Of Switzerland
Suggested Read: Must Have Luxury Decorations For Aesthetic
Suggested Read: How To Create A Cozier Bedroom