BLOGS
Must-Have Luxury Decorations for Aesthetic
What your home looks like on the inside speaks volumes about who you are as a homeowner. And when it comes to high-end living, the initial impression is of having a huge house with furniture and decor worth a king's ransom, but the truth is, luxury homes in the Philippines are often compact yet grand spaces in posh residences, carefully built and curated based on the homeowners' style and preference.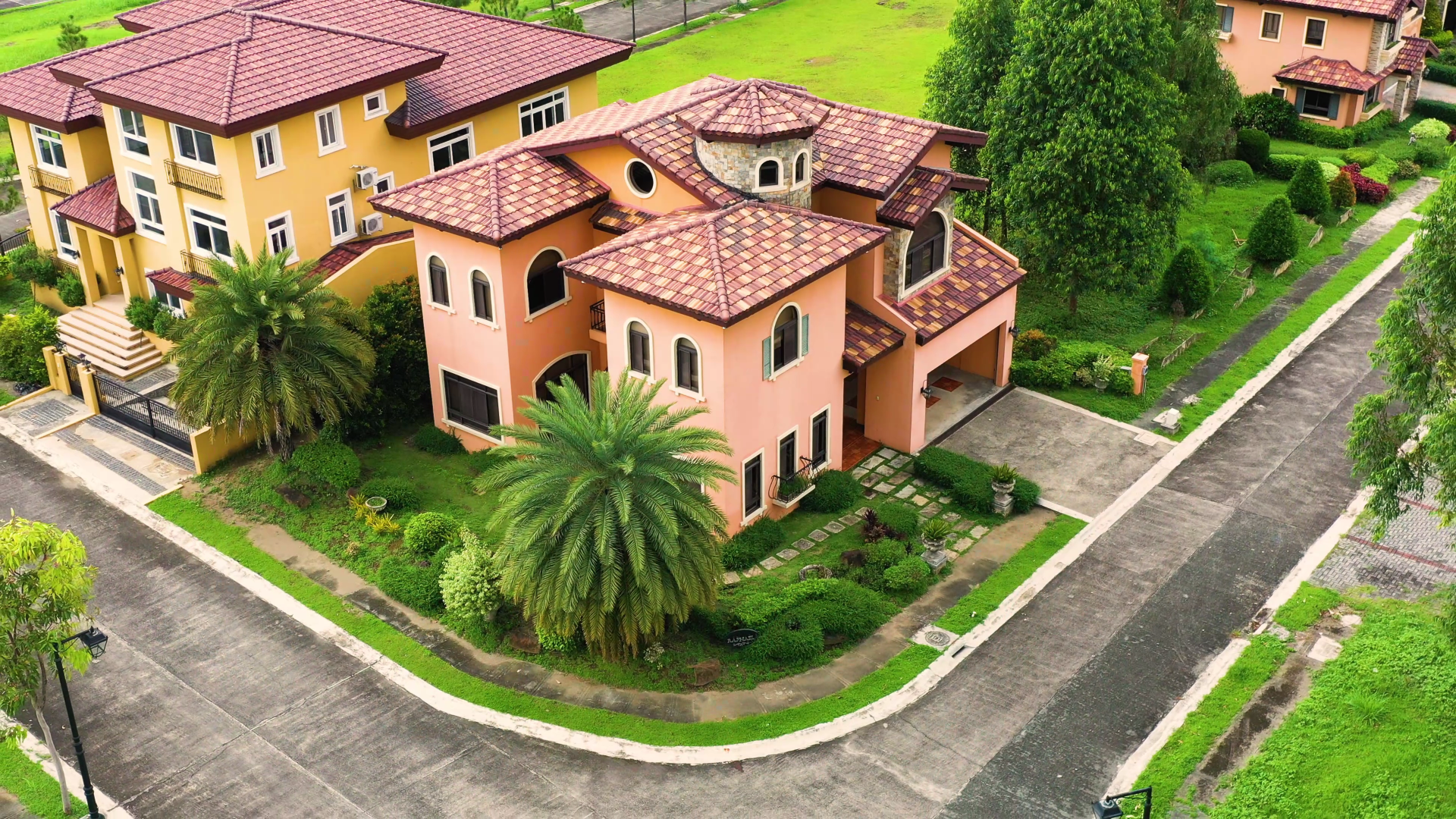 With a little bit of know-how, you can have the perfect luxurious aesthetic in your home.
This is why luxury decor doesn't have to be expensive all the time. As a matter of fact, living in your luxury is a state and a process according to how you live it. In other words, it is about the materiality of your space. Hence, luxury home design is always a matter of state of mind. The key is to identify your perfect aesthetic that matches your vision and choose high-quality, luxury decor to bring your mood board to life.
Always keep it classy, no matter what your preferred style is. Scour the internet or your favorite furniture shops for inspiration. Once you define your style, begin the process of curating and collecting pieces that fit. It's important to note that creating a luxury space that you love starts with utilizing high-quality statement pieces with some signature details.
Every home makeover needs a strategic plan. And it always starts with making a layout that is functional as well as aesthetic in your luxury decor. To help you take your home decor to the next level, here are the must-haves luxury decorations you can try:
Antique Coffee Table
Having a fancy coffee table instantly glamps up your living room. It also represents the perfect opportunity to amaze your guests with your refined taste and keen eye for elegance. If you are the homeowner who wants to give your living room an elegant and harmonious atmosphere, choosing a classic but luxury decor like an antique coffee table is the perfect furnishing concept for your home.
Octagon Coffee Table – P150,000.00
Shop this at https://kish.itokish.com | Photo from: Ito Kish
This rare octagon coffee table features a unique and sleek design, showcasing meticulous details such as human and floral forms from its table top down to its beautifully twisted legs and bun feet. This will serve as a fancy coffee table to place your ceramic decorations and jade coffee table plants to add dash and contrast to your living room.  After all, vintage pieces are known for their old-fashioned character and elegance.
Choosing high-quality antiques that have stood the test of time just like this octagon coffee table is a good vintage decor idea to incorporate into your home. And most antique pieces are made of wood. Using classic decor made of wood will always give a natural and organic touch to your space, not to mention that it's a perfect match for our local climate.
Pro-tip: when mixing and matching design elements using antique pieces, try to tie them together with similar signature details and colors so that there are no awkward mismatches. Do not forget to maintain and preserve them to make sure that they are in a good condition.
Wood-made Wall Mirror
Choosing a wood-made wall mirror for your home should be at the top of your luxury decor shopping list if you want to achieve the perfect wood and white aesthetic in your space. Mirrors are regarded as having a significant advantage in a design project.
They are incredible pieces of home décor that can elevate the overall look of your space to a chic and modern level. It is simple to create the illusion of a larger space with these statement pieces, while also enhancing the dull corners of your home and invigorating an aesthetic, warm touch to your home decor range. As a result, if you want to transform a void, a dull space, or a corner, investing in a high-end wall mirror is a wise decision.
Wall mirrors made of decorative wood and metal will add a touch of class to your bedroom or bathroom. The unframed top and bottom edges on the frames of these mirrors add a refined transition from the walls to the mirrors, enhancing the overall aesthetic appeal of your space. Furthermore, because they are surrounded by solid wood and metal frames, these mirrors are more sturdy and long-lasting.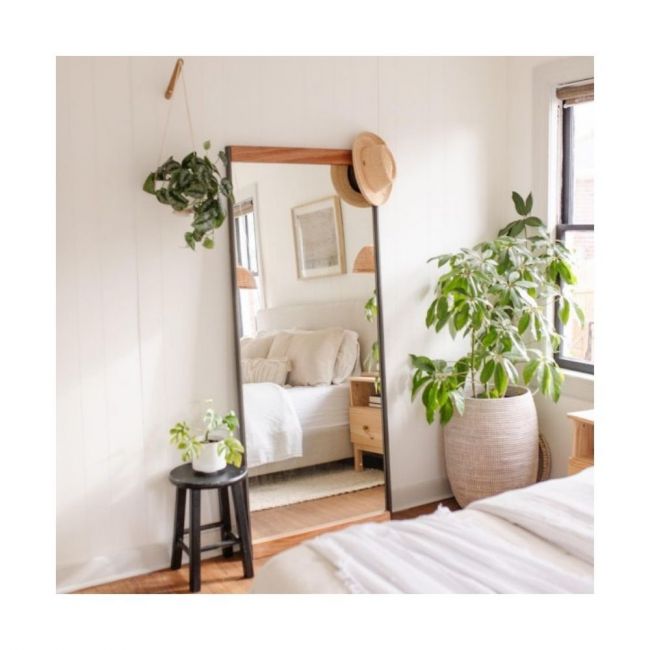 Wall Mirror Emilia Charcoal – P14, 950.00
Shop this at https://www.allhome.com.ph/. | Photo from All Home
So, are you considering investing in a high-quality decorative wall mirror? If you answered yes, there is nothing better than the Wall Mirror Emilia Charcoal from All Home to complement your decor. This sleek wood-and-metal wall mirror features a mid-century modern twist, and it will serve as a classy and luxurious focal point in your room.
Statement Bookshelf
While the main attraction of your living room is undoubtedly your sofa set, it doesn't necessarily mean that you have to ignore the other accessory decor like bookshelves which if chic enough can steal the charm.
Obviously, there are many directions where you can go when styling your space with bookshelves, but finding the right balance and functionality is the key to doing this. After all, a luxury decor like bookshelves are great to upscale your home design.
If you love reading books while surrendering to the coziness of your sofa, we recommend that you get a bookshelf to amplify the overall aesthetic of your living room or home office. A contemporary stylish bookshelf will not only flaunt your vast collection of books but also act as an add-on functional furnishing where you can place small yet attractive elements such as photographs, flowers, interesting collections, and treasures from your travels to render a whimsical personality to your space. For example, the Inus Amethyst Bookshelf can be your ultimate confidant.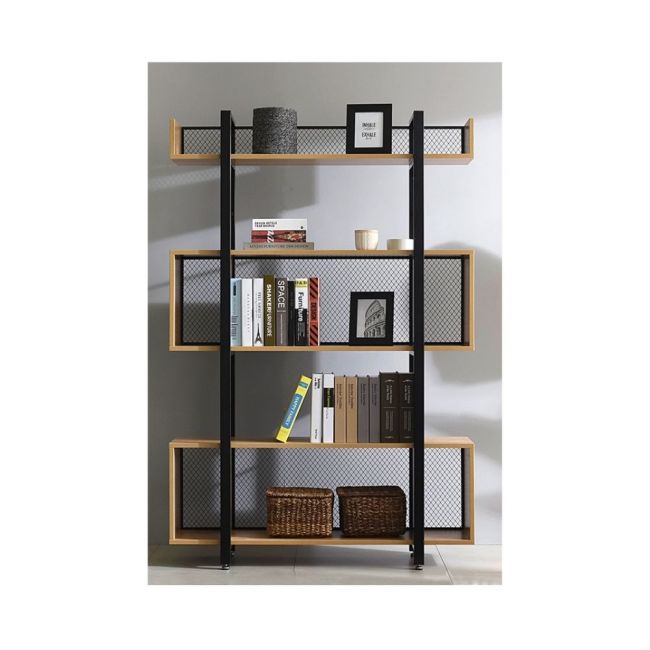 Inus Amethyst Bookshelf – P16, 735. 00
Shop this at https://www.allhome.com.ph/ | Photo from All Home
To level up the art of styling your bookshelf, you may also create a unified background for your books by painting the back of your bookshelf with an unexpected pop of color or add small art pieces to add depth and interest. Do not forget about the lighting for it is crucial to enhance the overall display of your bookshelf. It also attracts attention and creates a moody glow to your space.
Decorative Wall Metal Clock
We think you will agree with us when we say that a decor like timepieces are one of the essential household items. Wall clocks are more than just a tool that ticks time or chimes the hour bell, but they can also be a statement piece that livens up the ambiance of any room. Choosing a timepiece with a unique design alters this decor into a functional piece of art.
With all sorts of wall clocks to choose from – classic timepieces to quirky wall clocks, vintage designs to abstract patterned ones – we suggest that you choose a timepiece that matches your personality and the vibe of your home, then creatively incorporate it into your space.
Take for example this wall clock. A metallic stylish living room wall clock with an unusual yet eclectic design like this can bring character in your space. It's eye-catching and quirky which packs an aesthetic punch and looks cool while being the focal center of your room.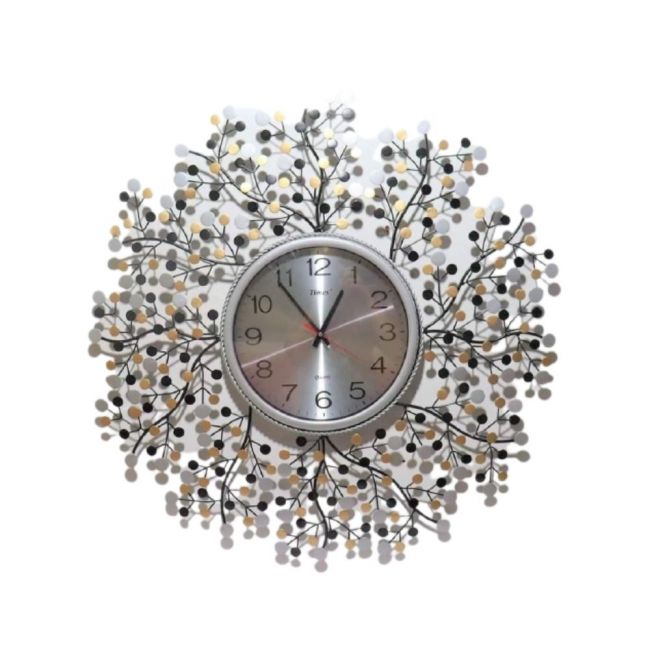 Decorative Metal Wall Clock – P5, 449. 75
Shop this at https://www.allhome.com.ph/ | Photo from All Home 
Industrial-looking Chandelier
The ongoing fashion of lighting is never-ending. As a matter of fact, an extensive array of luxurious designer lights is undoubtedly the most fashionable way to add glamor to your home and spellbound the guests at your home. If you want a classic yet trendy home light, we recommend you try this Lucca Chandelier.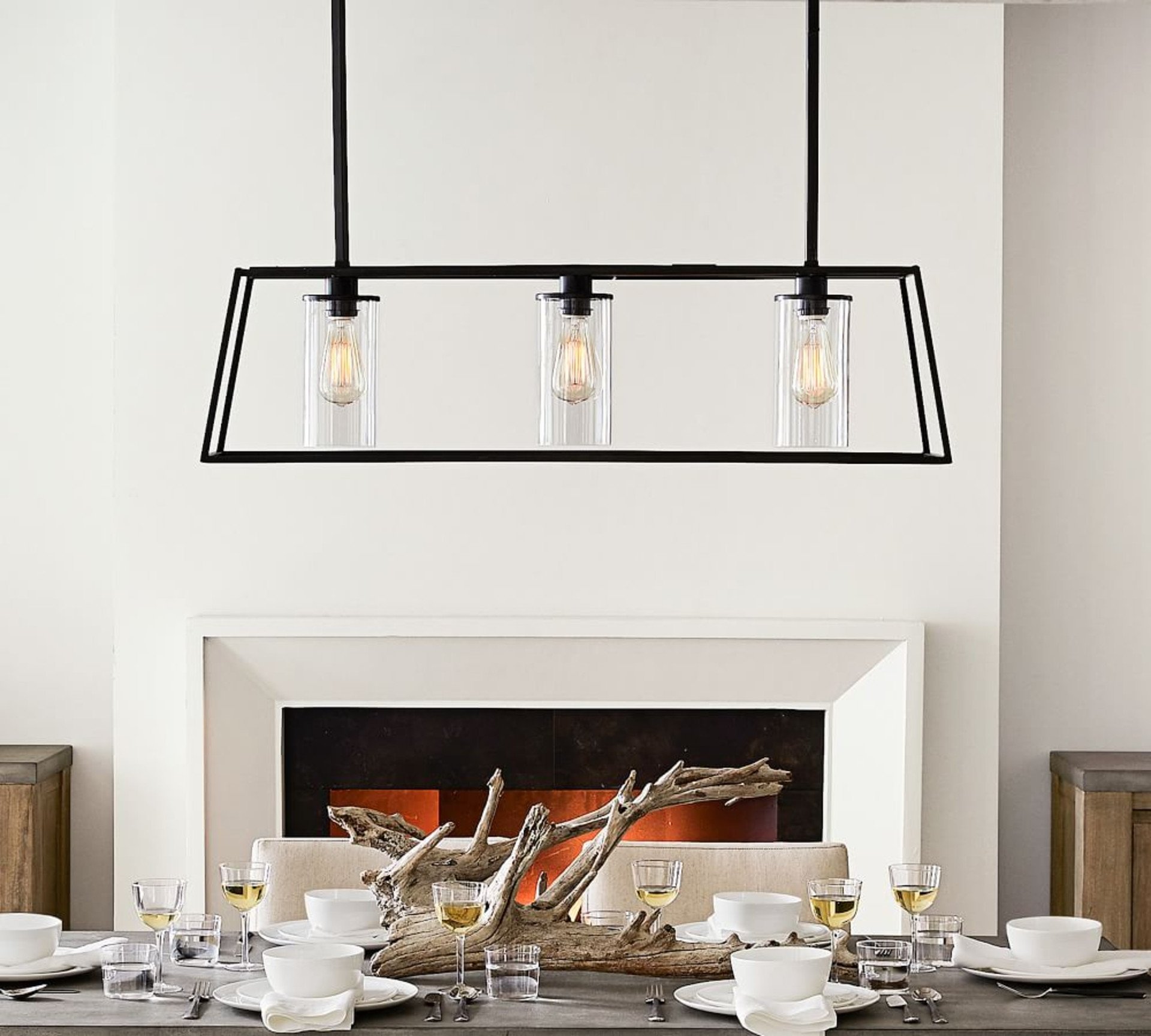 Zaire Chandelier – P34, 500.00
Shop this at https://www.trunc.ph/. | Photo from Trunc Home 
To create an industrial antique style, go for a plain chandelier in a steel tubing material, suspended from the ceiling of your living room.
Pro-Tip
Pro-tip: to try out some alterations, you can go for a reiteration of the patterned lights to make your living room spacier and more beautiful.
To create the ultimate luxurious home design, all you need is creativity, inspiration, and the right luxury decor.
So, if you are thinking of having the aforementioned luxury decor, visit Vista Mall, an all-around mall that gives you a full shopping and lifestyle experience  in Sta. Rosa, Laguna. And if you're thinking of living nearby it, Brittany Corporation offers house and lot properties that are accessible to the said mall.
Take for example, Brittany Sta. Rosa where you will find signature luxury homes amidst a nature reserve, while Belle Reve gives you luxurious French Mediterranean-themed property. Experience either of these lavish lifestyles by having it in the comfort of your own Brittany home.