BLOGS
Fantastic local coffee shops near Sta. Rosa Laguna
Coffee is a part of everyday life. Many will start and end their day with coffee. Many would drink more than a cup of coffee a day. And many would agree that a day without coffee is boring. Everywhere one goes, trying the local's coffee is a must. Therefore, if you're looking for a new coffee to sample, there are coffee shops close to Laguna that could provide life and happiness to your coffee lover's heart.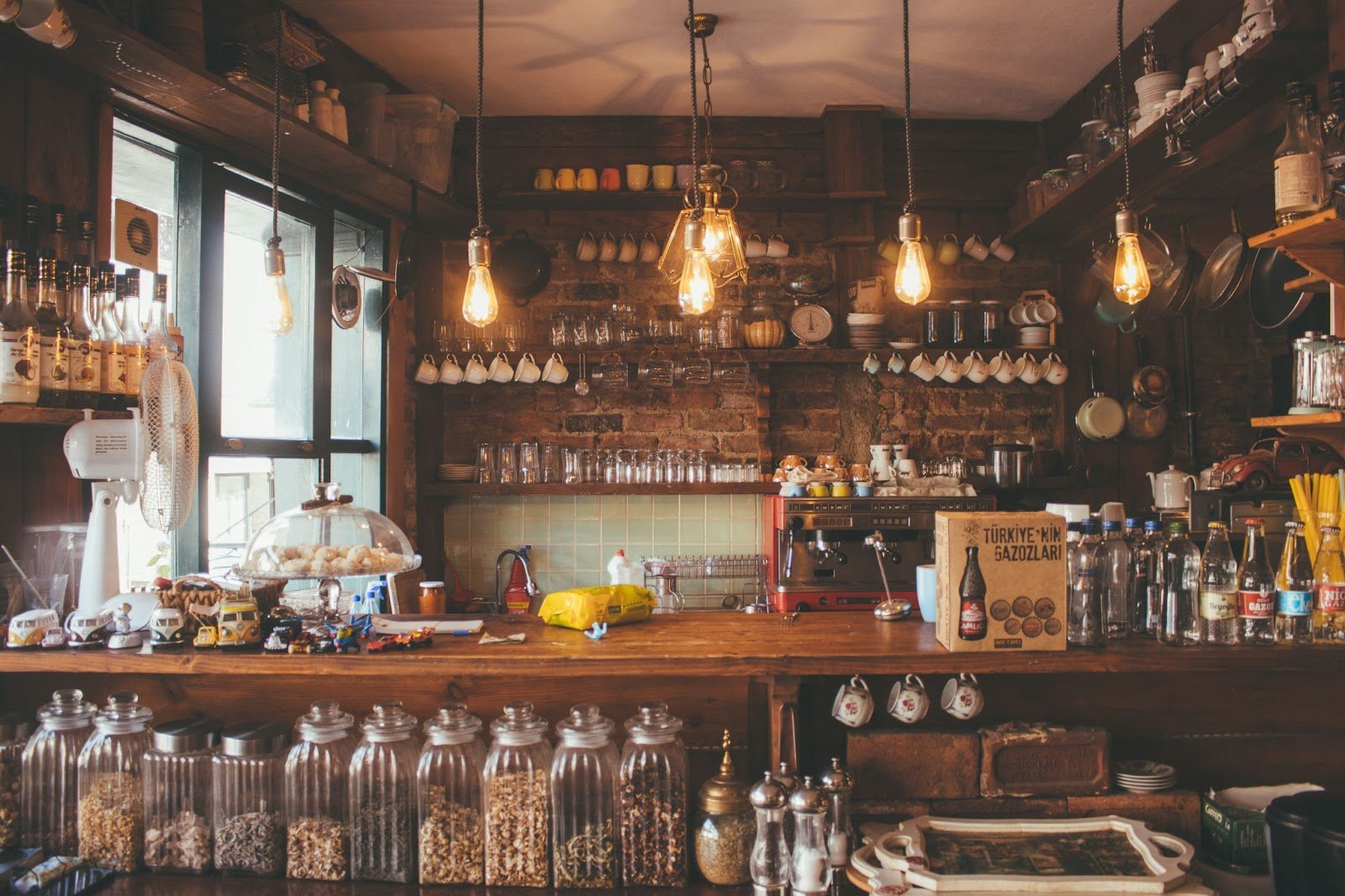 Coffee addicts, do you like to travel as much as you like coffee?
Many locals will tell you that Laguna has some of the best coffee shops if you enjoy drinking coffee and are considering traveling from Metro Manila to San Pablo City to unwind and spend time with friends and family.
Santa Rosa City is the second-largest city in Laguna, after Calamba. It is a first-class city that is west of Laguna de Bay. It is known as the "Motor City of the Philippines" because it is home to one of the country's most important economic drivers: the car manufacturing industry. This is one factor why the country has so many places where businesses do well.
Because there are so many special economic zones in the area, the city has become home to industrial parks and a lot of high-end houses and lots in Laguna.
Coffee shops near Laguna
The world-famous theme park, Enchanted Kingdom, may come to mind first when you think about Santa Rosa, Laguna. However, not everyone is aware of Santa Rosa's exceptional selection of coffee shops, which range from hipster cafés to contemporary multi-concept stores.
Even those with the most exacting tastes are consistently impressed by one of Laguna's top coffee shops. Cafes are prepared to offer alternative items, such as pastries, desserts, milk teas, fruit teas, and more, if a customer is not a coffee drinker. What's even greater about the coffee shops close to Laguna is that they provide a very tranquil environment where people can congregate, converse, and spend quality time.
Suggested Read: Best Places To Unwind in Laguna
Here is a list of the top local coffee shops close to Laguna that you should visit as you search for an opulent home and lot in Santa Rosa. All of these have inviting settings, beautiful décor, and, of course, mouthwatering menu options that will leave you wanting more.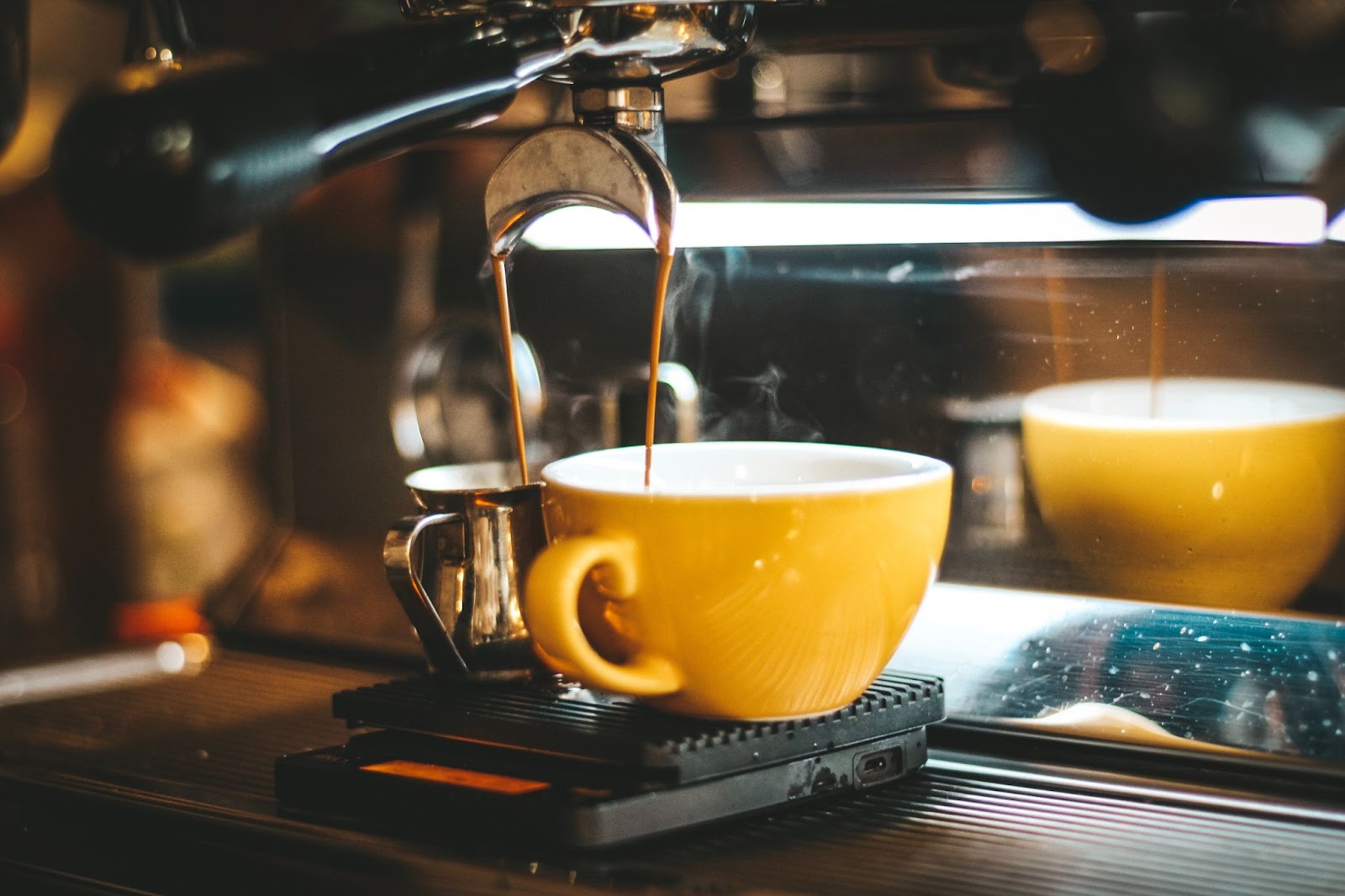 Here are the top 10 coffee shops nearby Sta. Rosa Laguna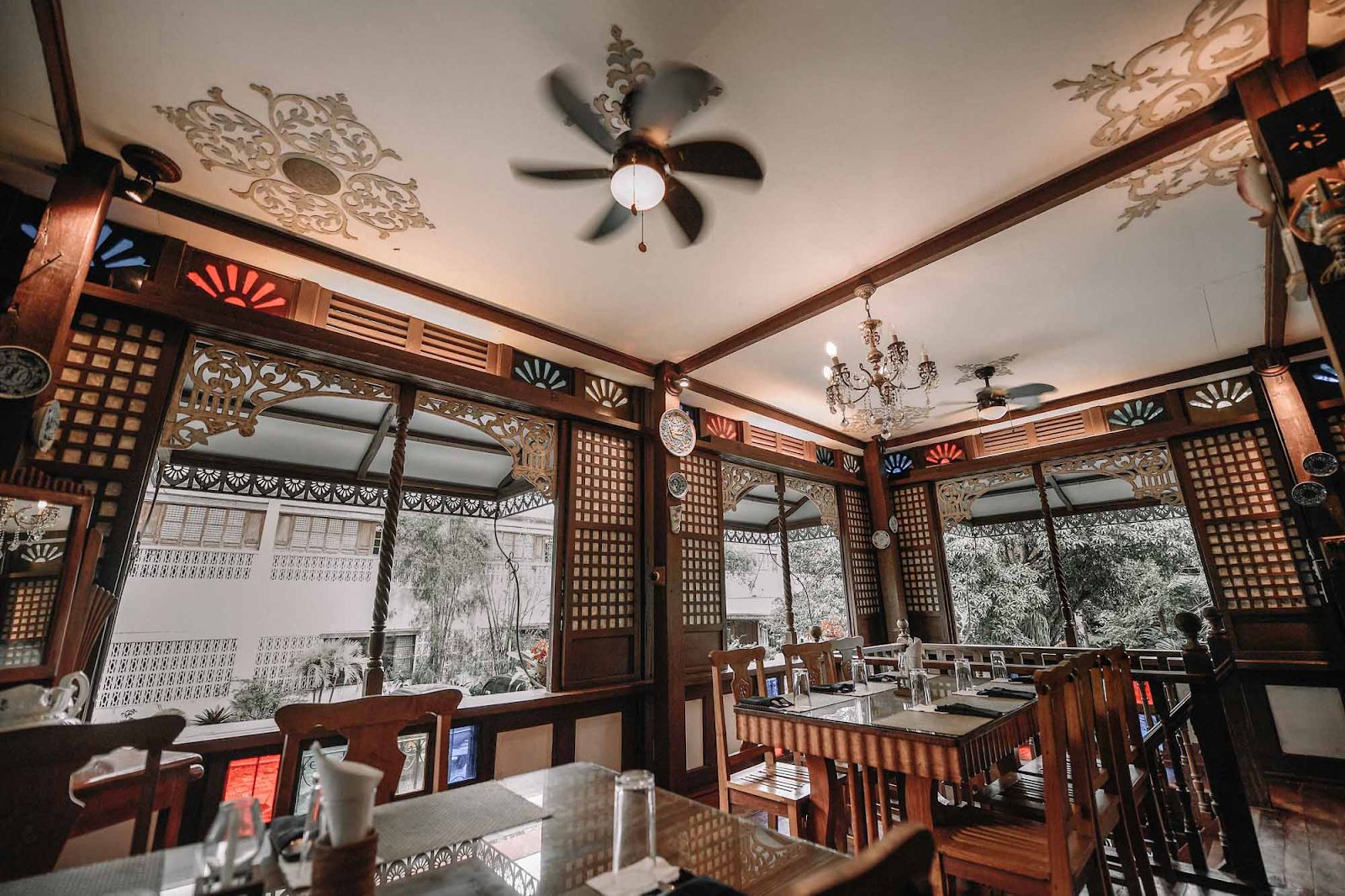 Located in Brgy. Del Remedio, Sulyap Compound, San Pablo City, Laguna. Take a quick look is the meaning of the Filipino phrase "sulyap". Visitors to Sulyap Gallery Café are encouraged to take a brief look around and experience life in the Spanish colonial era. From its original Filipino cuisine to its antique and historical exterior and interior architectural styles.
This coffee shop will inspire you to reflect on your past experiences, take in Filipino culture, and admire the patriotism of your forefathers who fought for the freedom that so many Filipinos now take for granted.
Additionally, this coffee shop has a gallery as well as a café, making it ideal to visit while enjoying a favorite beverage with a loved one, friends, or family.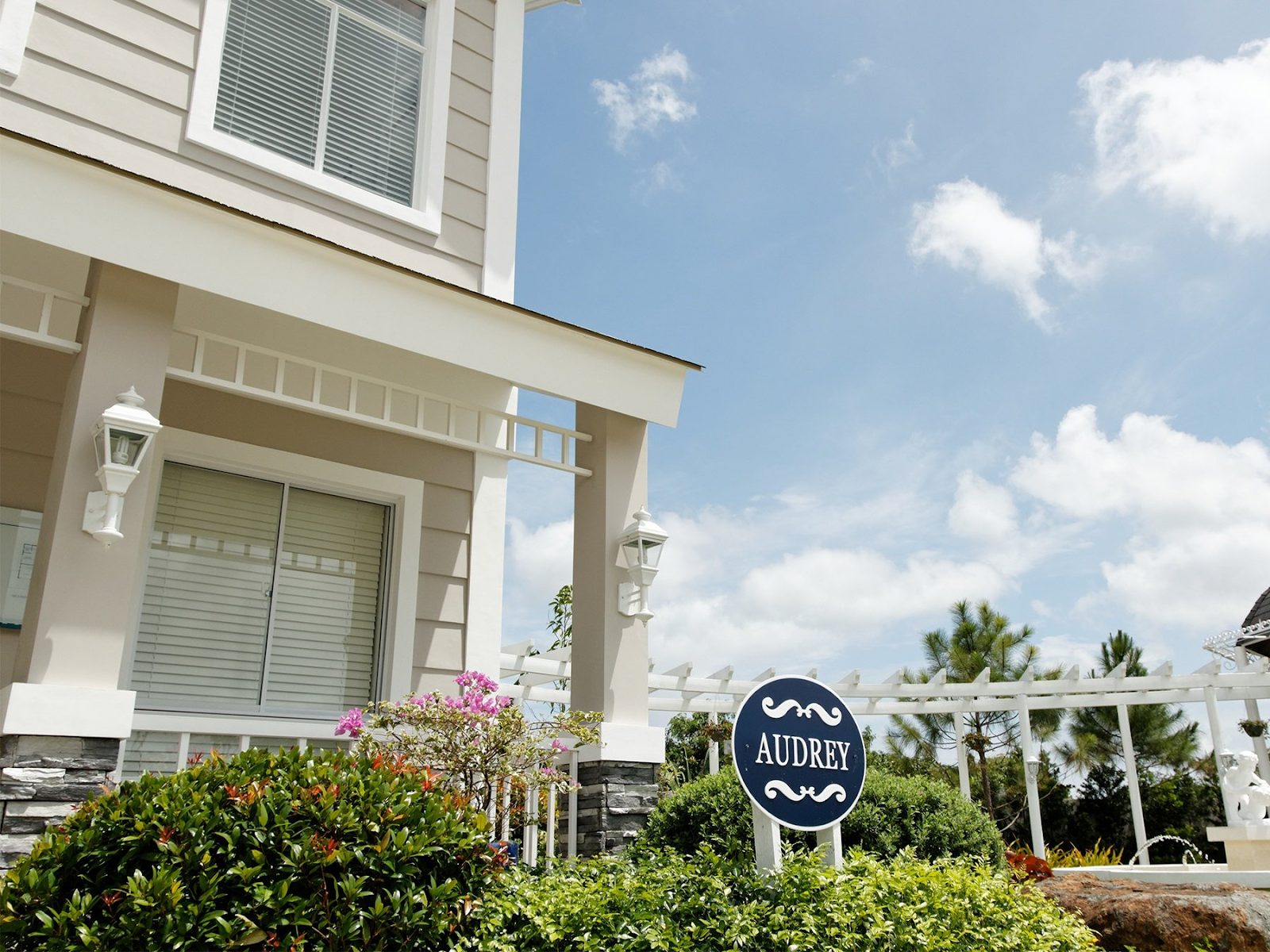 Before traveling to Sulyap Gallery Cafe, you can pass by Augusta by Brittany, which provides luxurious homes and lots near Nuvali. After a quick 28-minute trip from the South Luzon Expressway, anyone may take in the scenery before visiting one of the most popular coffee shops near Sta. Rosa.
Suggested Read: Top Structures Architectural Enthusiasts Must See
Casa San Pablo is located in the center of San Pablo City, Laguna. Run by innkeepers that want everyone to experience their hometown's uniqueness, kindness, and friendliness. The innkeepers want families and friends to feel at home away from home.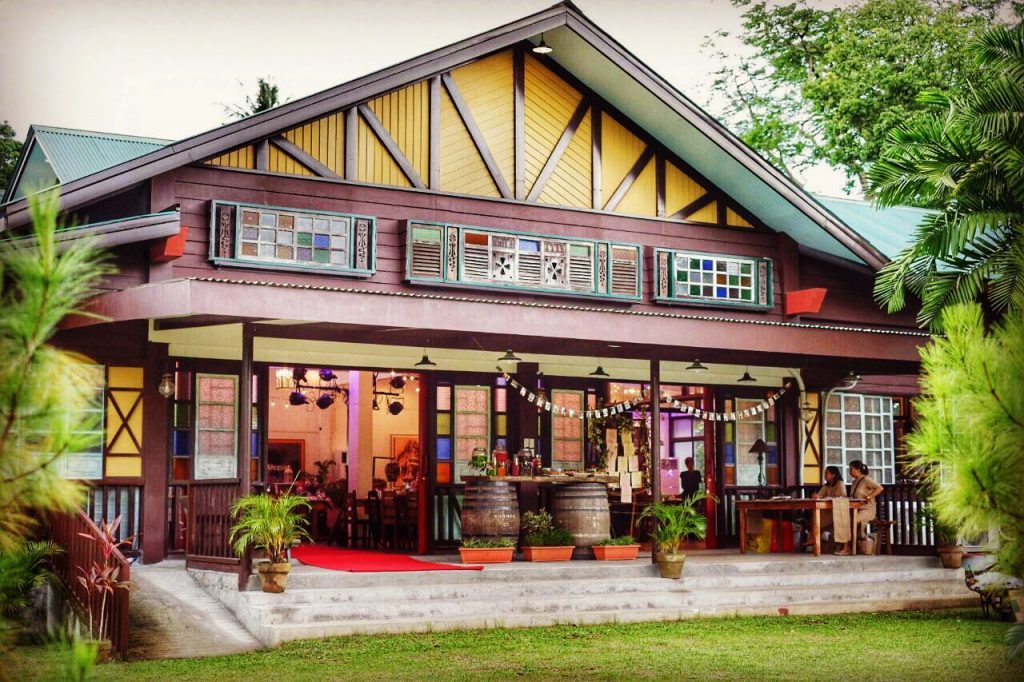 Casa San Pablo is not your typical comfortable cafe because it offers things for you and your loved ones to enjoy together, such as swimming, cycling, pizza making, walking, art activities, movie watching, and contemporary and folk art. This is a great place to get away from the hustle and bustle of Manila, where everyone may be treated with the utmost respect, enjoy fantastic company, eat delicious food, and relax in selected lodgings. Everyone may enjoy the arts and develop an appreciation for Filipino culture and heritage by visiting Casa San Pablo.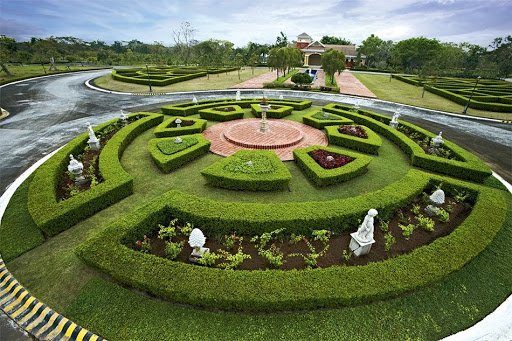 Casa San Pablo is a popular coffee shop for art enthusiasts and anyone interested in learning about history. You can also visit one of the most well-known and attractive neighborhoods in Promenade in Sta. Rosa, Laguna, where you can locate a luxury property for sale.
The feeling of warmth and relaxation provided by local coffee shops near Sta. Rosa, Laguna has been one of the primary reasons for their popularity over the previous decade. It's a nice spot to go around and talk about ideas, especially if you're looking for a Sta. Rosa, Laguna house and lot for sale.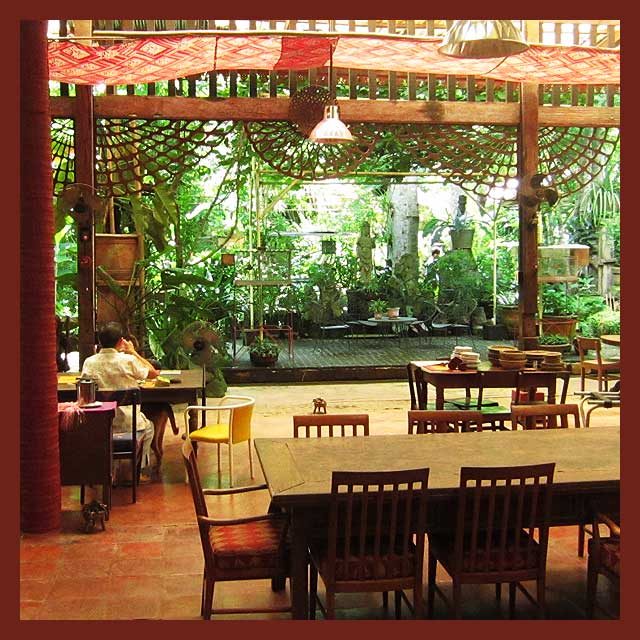 The Patistito Garden Café is located in San Pablo City, Laguna. Patis Pamintuan Tesoro (designer, artist, and environmentalist) and Tito Tesoro opened this coffee shop in April 2011. (businessman, lawyer, and law professor).
This coffee shop has been open for more than a decade. People enjoy going to this coffee shop because, other than sipping coffee, all of its goods are so delicious that customers can't stop returning. This garden-themed cafe is known for its hearty meals and superb dishes, such as the Chicken Inasal, which is coated in a silky sauce prepared with annatto oil and chicken drippings. The plate has a quarter of chicken roasted to perfection, accompanied by a trio of side dishes, soy sauce, and calamansi.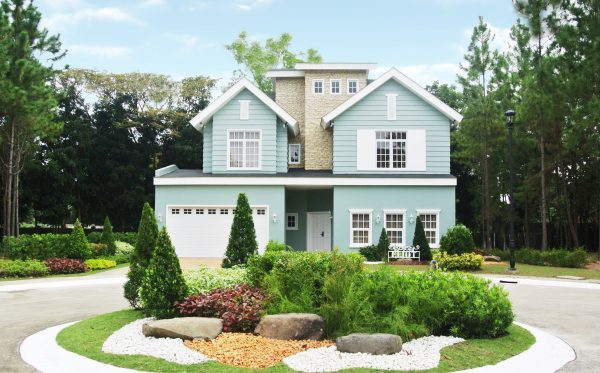 On your way to Patistito Garden Café, you can't miss Eliot at Promenade, which sits almost in an English art house with a breathtaking front view and will make you understand that every area has a unique view.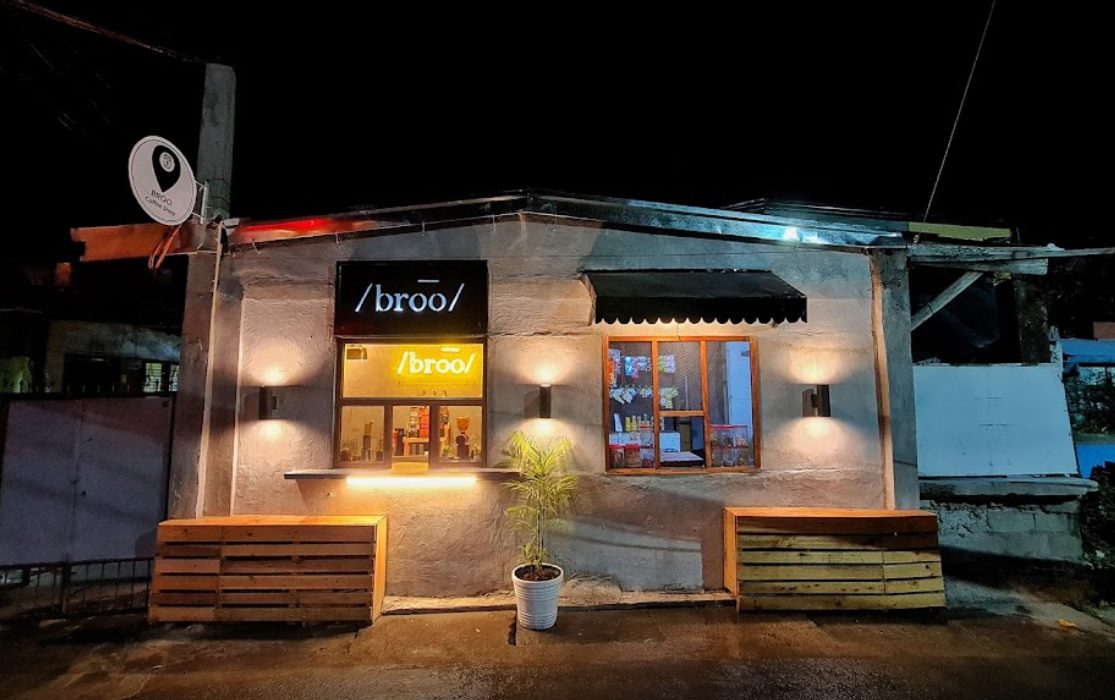 Broo is a mispronunciation of the English word "brew." This little rustic coffee shop in Santo Nio, San Pedro, Laguna is about 48 minutes away from Belle Reve in Sta. Rosa. This coffee business in Laguna's Sta. Rosa neighborhood sells curbside and take-out coffee. But don't dismiss this coffee shop since, despite its small size, its aesthetic is fantastic and its coffee is delicious. Try the iced chocolate milk and the Spanish iced latte. It's delicious and reasonably priced.
Suggested Read: Culinary Pilgrimage in Laguna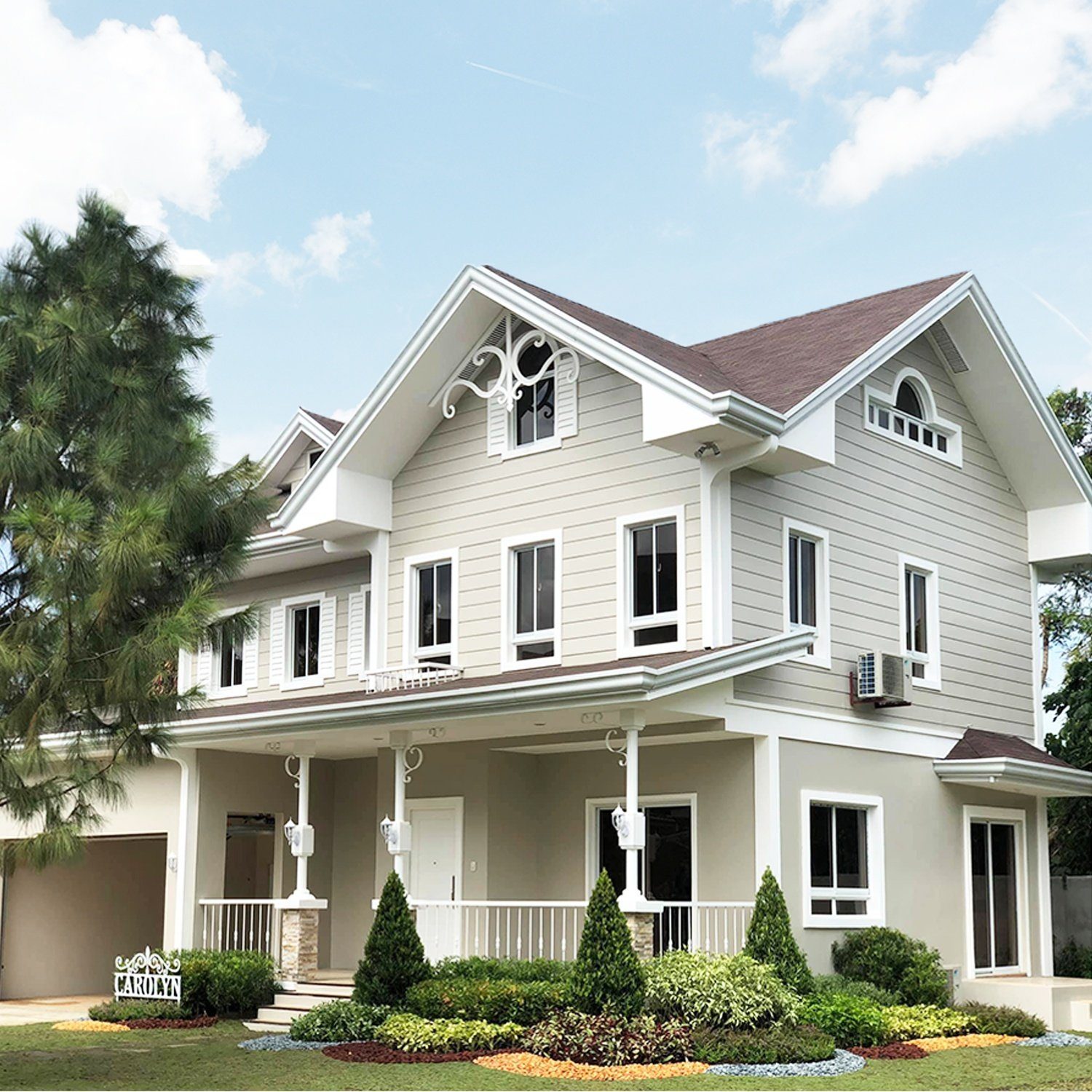 Hiraya Manawari means "reach for your dreams" in the Filipino language. This rustic cafe in San Pedro, Laguna has a vibrant aesthetic that will hype your creativity and offers a strong yet delicious coffee that will help achieve your dreams by providing the push you need to successfully tick off your daily to-do list and career goals. They also provide sweet and delightful pastries and dishes that will boost your energy. You can visit this Cafe located along the National Highway in San Pedro, Laguna.
Kopa Koppi Cafe is a good place to hang out after a delicious Bulalo at Bulalo Capital in Tagaytay City. This coffee shop provides a sense of warmth to anybody who enters this vibrantly furnished cafe. The environment is pleasant, and the view of Taal Lake and the volcano is breathtaking. It strives to be more than just a coffee shop, but also a place of comfort for everyone, with a garden theme and coffee aromas.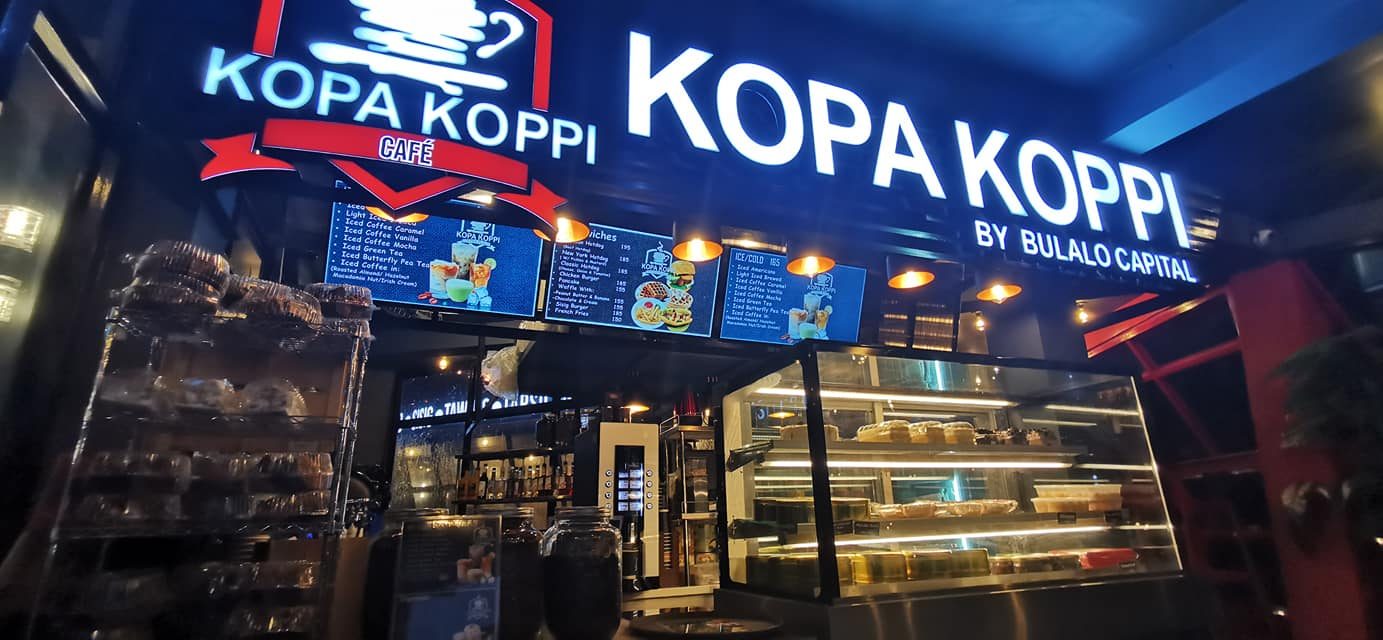 Located along National Highway, Barangay Dayap, Calauan, Laguna, this cafe near Sta. Rosa, Laguna is the perfect destination for foodies and ornamental plant enthusiasts. Santan Cafe brings to you affordable everyday coffees brewed with coffee beans sourced from Asian beans. Enjoy the scenic mountain views while savoring the Cafe's specialties in its rustic, landscape-designed garden and ornamental plant nursery.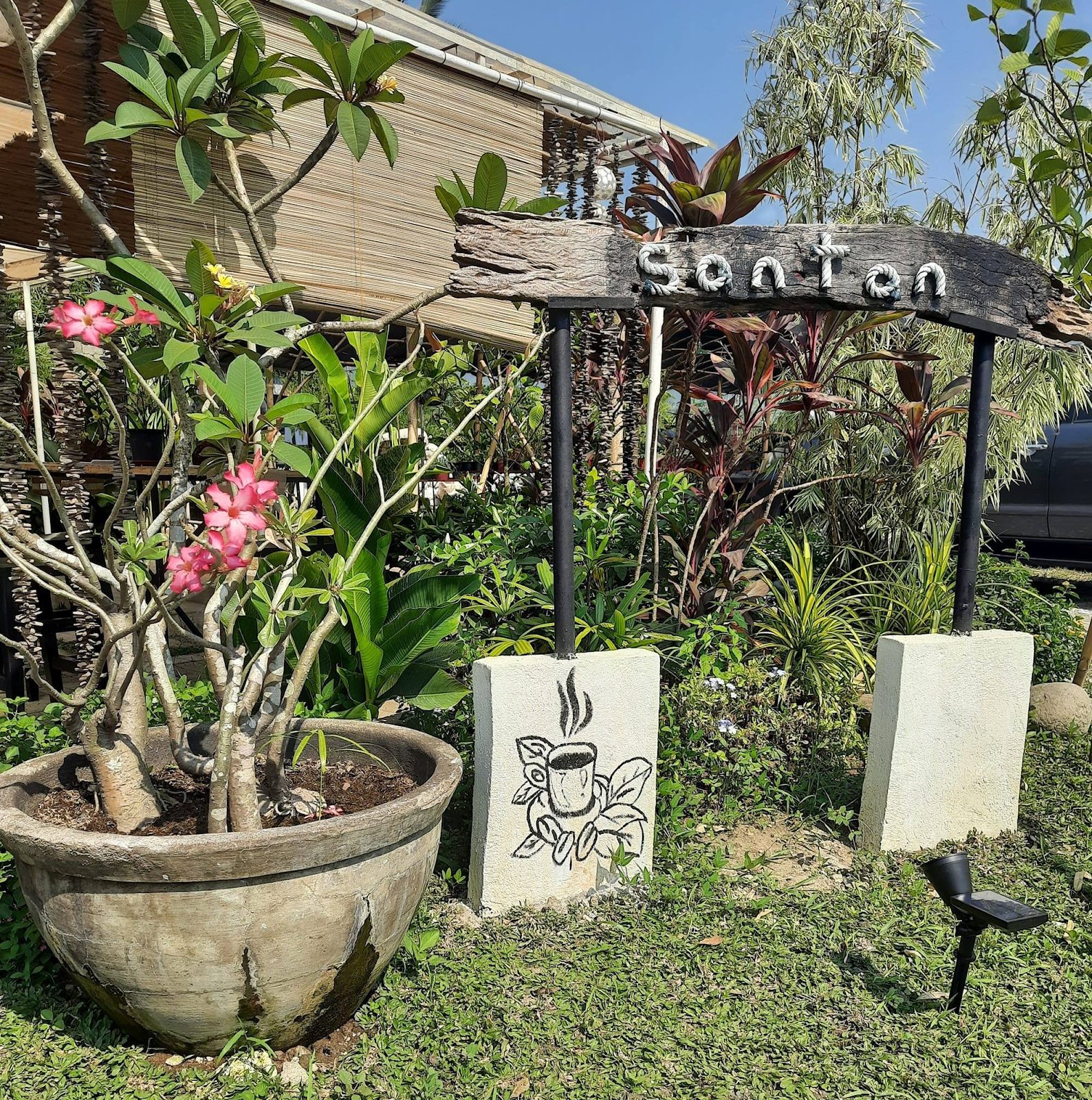 Owl Fab Caffe prides itself on providing country cooking, wonderful customer service, a home-like atmosphere, and the greatest coffee available. Its purpose is to entice clients to stay for a while, rain or shine, by providing the comforts of home. This is a spot where family and friends can get together and catch up over a nice breakfast and a warm cup of hot chocolate or coffee. It is more than simply drinks; in addition to a large choice of hot and cooled drinks, they also provide savory and sweet snack alternatives.
So, whether you're looking for a coffee in the morning, lunch, or an afternoon snack, Owl Fab Caffe in Brgy. San Agustin, Alaminos, Laguna has you covered.
Suggested Read: Best Spots To Catch The Golden Hour in Laguna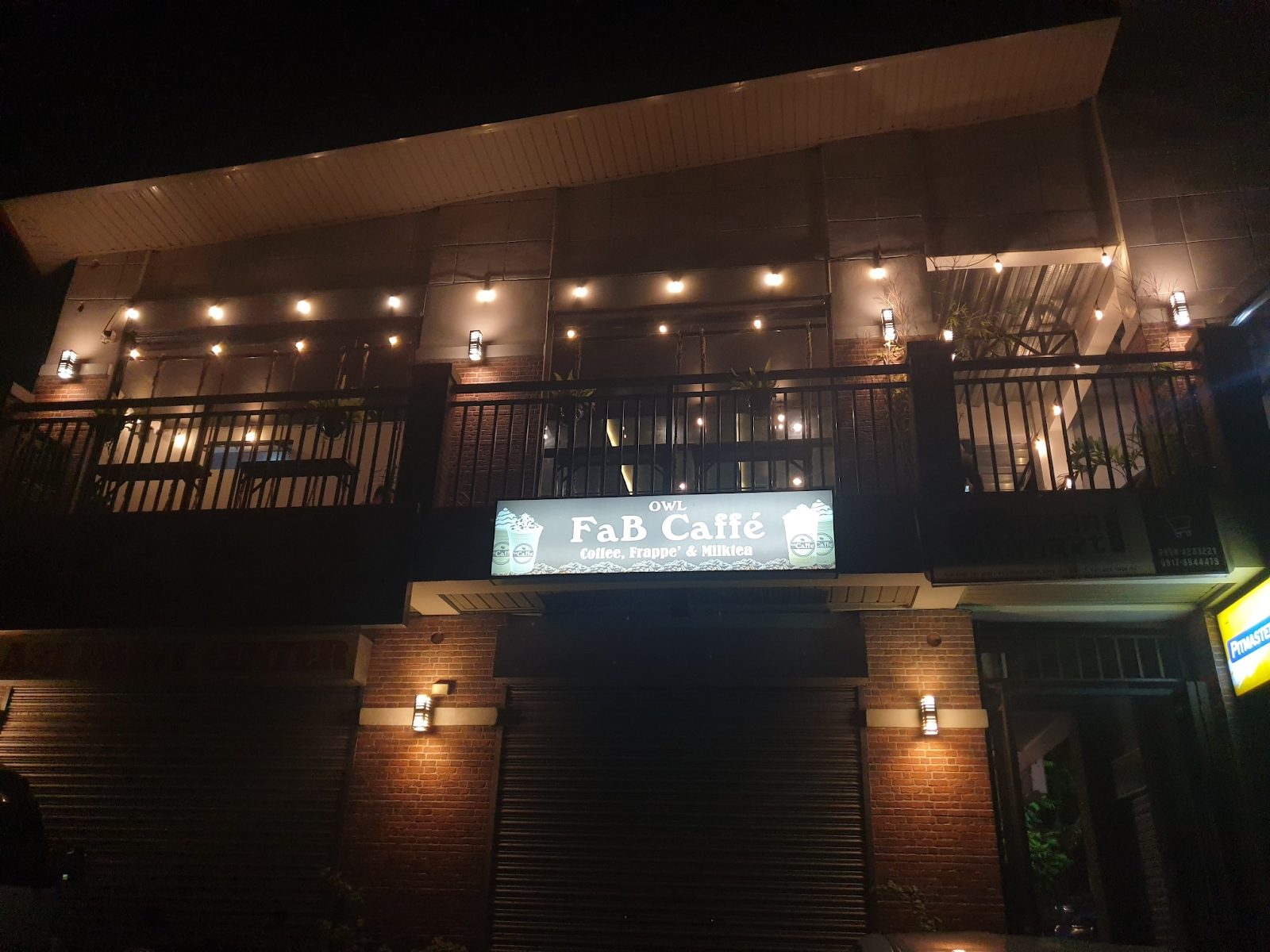 Siento is a Filipino term that refers to a hundred. At Siento Café, the staff is passionate about bringing you a perfect handcrafted brew so that you will feel a hundred percent in every sip.
With its wide selection of drinks, both hot and cold, and freshly baked pastries, Siento Cafe appeals to both younger and older generations of customers. The interior plants, wooden furniture, wooden panels, and various artifacts put on the wall will give you the impression that you are inside the luxury lot in Sta. Rosa for sale. Its environment is as cozy as its hot coffee. It has touches of green in every corner, with frames consisting of inspirational quotes to get you inspired on your day.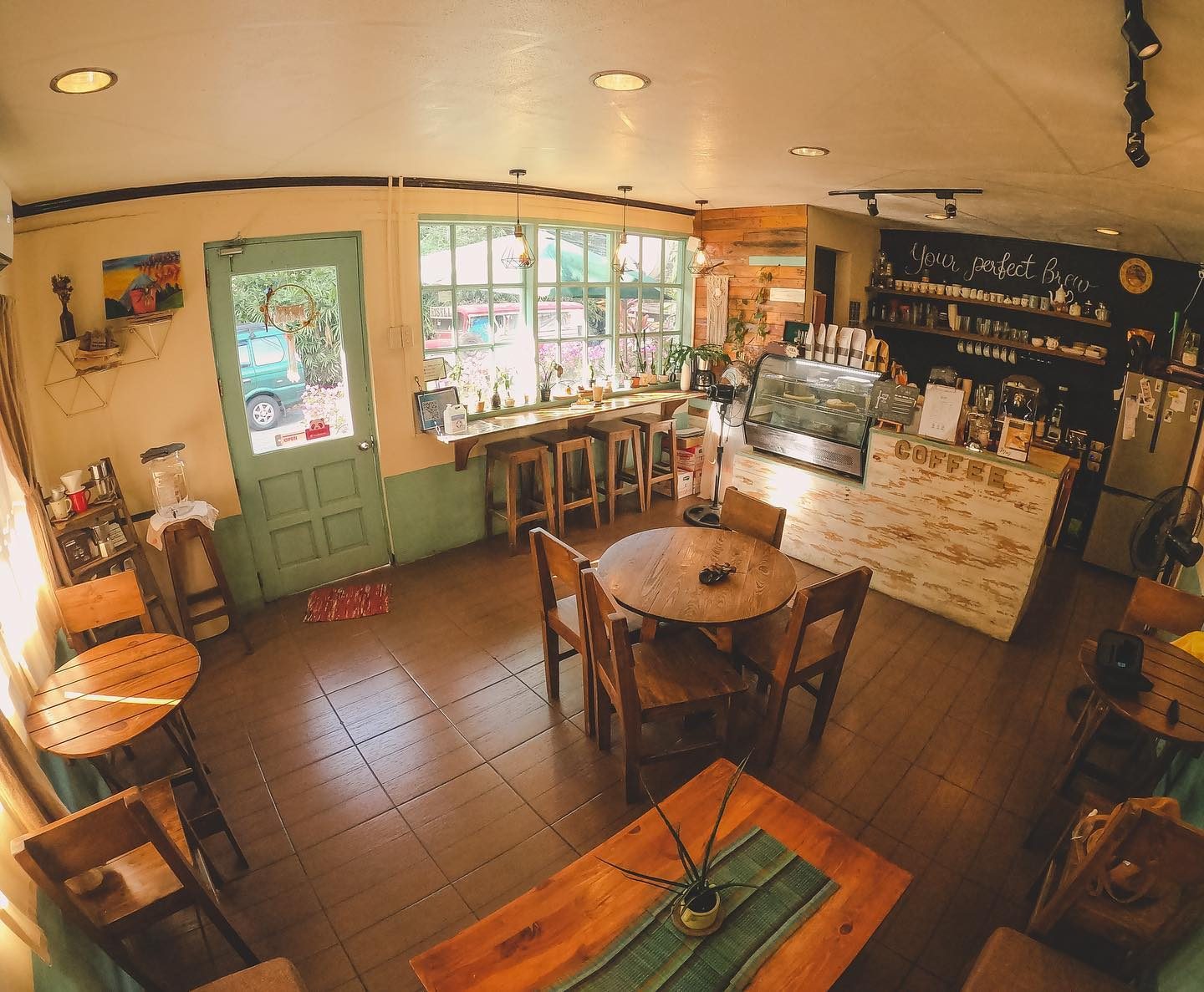 In addition to the social benefits provided by coffee shops in the area of Laguna, these establishments also make a perfect place to work and study. A growing number of people are leaving their regular jobs to spend at least some of their working days at cafes, as working from home and flexible work schedules become more common.
Fluff Koppi Cafe is the last but not least of the wonderful local coffee businesses around Sta. Rosa, Laguna. It's a must-visit minimalist cafe. It serves an incredibly exceptional dinner that entices consumers to return. Their service is fantastic at describing everything on the menu. The environment is quite nice, and the chef is extremely welcoming to all of its guests. The food and drinks are delicious and professionally prepared, and you may choose from a variety of menu alternatives.
Suggested Read: Travel Santa Rosa Laguna This 2022
Discover beautiful coffee shops in the Laguna
A great coffee shop generates a cozy, friendly atmosphere while also providing areas where individuals may sit and work alone. Moreover, the coffee shop near Laguna offers the brilliant gift of quality time for everyone. As many of us are always in a hurry, a coffee shop gives us the feeling of relaxation. Even for businesses and employees working traditionally or working from home set up, coffee shops offer the perfect place to do their tasks.
Have your own luxury home in this beautiful city
Having a property in Laguna, especially a luxury house and lot for sale in Sta. Rosa can be one of your best investments because the value of the properties in this town area will go up over time, and it is also an ideal place to settle down with your family since it has a large variety of educational systems and the best coffee shops in Sta. Rosa, Laguna.