BLOGS
Dining Room Trends of 2022
As the world is constantly evolving, dining room trends are also adapting to fit new standards of design and function for 2022. By incorporating modern materials, color palettes, and innovative features such as wall-length cabinetry and hidden storage solutions, homeowners can create a unique dining space that stands out from the crowd. In this article, we'll explore the top 2022 dining room trends sure to make a statement and inspire your own luxury condo in Davao.
What is in a Dining Room?
A dining room is where people come together to share meals and conversation. It provides a social hub for households of all sizes, from intimate gatherings around small tables to larger gatherings around grand buffets and bars.
The traditional dining room often includes a table, chairs, and china cabinets or sideboards for storage, but today's dining rooms may also contain various other pieces. Couches, armchairs, and ottomans for extra seating are increasingly popular, creating a comfortable atmosphere for longer conversations. Dining tables can be round or rectangular and come in many sizes to fit the scale of your space. Larger spaces might accommodate a full-size bar or an additional buffet table.
Lighting is also an essential element of any dining room design. You can use chandeliers, pendants, and wall sconces to create a warm and inviting atmosphere where friends and family can linger over meals. Recessed lighting or track lighting may be just the thing for a more modern look for your luxury condominium in Davao.
What is a Dining Room Called?
A dining room, sometimes known as an eat-in kitchen or breakfast nook, is a space dedicated to eating meals and entertaining guests. It's typically situated off the kitchen or living area and is often used to host dinner parties or holiday gatherings. The term "dining room" dates back to the 16th century when wealthy families would designate a large room solely to host meals and entertain guests.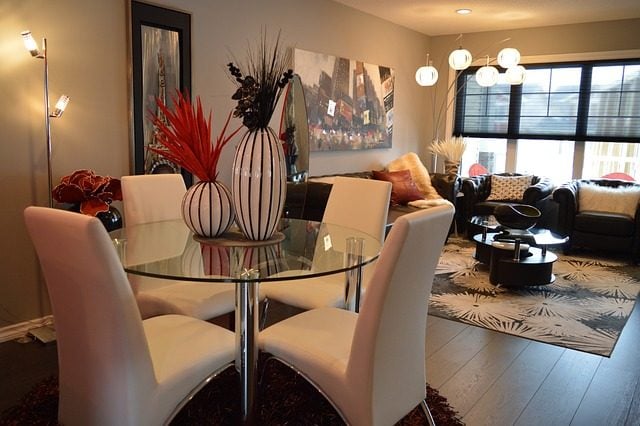 Today, dining rooms may take many different forms. Depending on personal preference, they can be small and cozy or grand and spacious. Some people choose to leave their dining room furniture in place year-round, while others prefer to purchase sets you can change for different occasions.
What Are the Latest Trends in Dining Tables in 2022?
The dining table is an essential piece of furniture in the home. It is where we come together to have family meals, host friends for dinner parties, and enjoy each other's company. With this in mind, we need to stay up-to-date with the latest trends in dining tables so that our homes are stylish, modern, and inviting. In 2022, several trends in dining table design will be popular.
Sustainable Materials
With the upsurge in people being more mindful of their environments and the impact they have on them, sustainable materials such as bamboo and reclaimed wood will be popular choices for dining table materials. These materials are easy to source and create a unique, eco-friendly look for your luxury condo in Davao.
Multi-functional Tables
Multi-functional tables with removable leaves or extra folding components will be increasingly popular as more people look for ways to make the most out of their limited space. With one table, you can easily switch between having an intimate dinner table for two to a larger table that can accommodate up to four people.
Industrial Design
Industrial design will be an increasingly popular trend in dining tables, with metal and wood creating a rustic yet modern feel. This type of furniture is simple yet stylish and offers a great way to bring a contemporary touch to your home without cluttering it with unnecessary decorations.
Minimalism
Minimalist design will be popular in dining tables as people strive to create a more zen-like atmosphere in their luxury condos in Davao. These types of furniture are clean and modern, emphasizing simplicity's beauty. Tables with subtle curves and slender legs can give a room an elegant yet modern look.
Geometric Designs
Geometric shapes and designs will be popular in 2022, with tables featuring angular legs, sharp edges, and sculptural silhouettes. These structures create an interesting visual effect that will turn heads and add a unique flair to any room.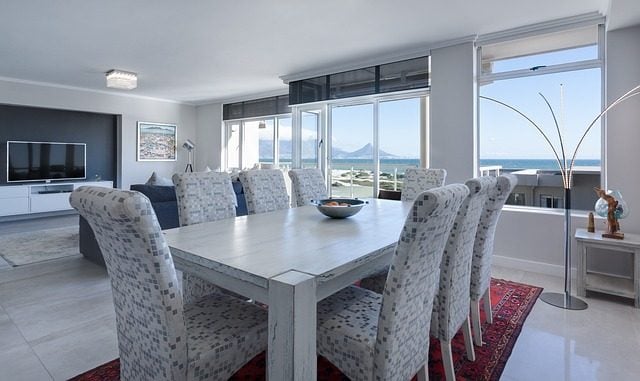 Unconventional Tables
Unconventional dining tables will be popular in 2022, with people looking to make a statement. Tables with unexpected shapes and materials, such as acrylic, marble, or glass, will bring an exciting and modern twist to your dining room.
What Shape Dining Table Saves the Most Space?
When it comes to saving space in the dining room, choosing the right shape of a dining table is key for your luxury condominium in Davao. Round and oval tables are great for conserving space due to their curved edges and lack of sharp angles, which can protrude into a room. These shapes also create an open atmosphere that encourages guest conversation, as everyone can easily see each other. Additionally, there are numerous sizes available that can fit any space.
For smaller dining rooms or kitchens, square or rectangular tables with drop-leafs or expandable leaves may be best as they can quickly adapt to changing needs. If the table is only used for two people regularly, you can opt for the smallest size and extend it for larger gatherings. Not only does this save space, but it also allows the room to be used for other purposes when not in use.
For those who want their dining table to make a statement, consider an abstract shape such as a half-circle or kidney bean-shaped table. They can function as conversation starters while still conserving space. Similarly, triangular tables can also be great for saving space.
If you want to save as much space as possible without sacrificing style, consider purchasing a table with an attached bench or banquette seating. This allows for comfortable seating while still keeping the area open and uncluttered. Another option is to choose a dining table with caster wheels. That way, you can move it out of the way when not in use and into the center of a room for larger gatherings.
Are Formal Dining Rooms Out of Style?
Formal dining rooms have long been a staple of the traditional home for your luxury condo in Davao. However, in recent years, many homeowners have begun questioning whether formal dining rooms are out of style.
Modern homes tend to be designed more for open-concept living with fewer walls and boundaries. This allows for open spaces typically more conducive to everyday family living. With open spaces, formal dining rooms no longer fit the design style and can feel out of place and even a bit outdated.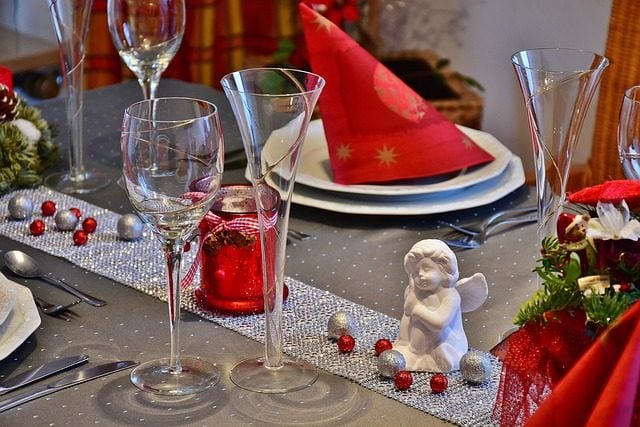 On the other hand, many people still prefer a designated space for entertaining guests or hosting special occasions. While this could be done in an open floor plan, having a separate room allows for more flexibility in designing and decorating the space to match a desired aesthetic. Some people appreciate having the option of serving meals in a more formal setting, if desired, rather than a casual family-style meal around one large table.
Besides the design considerations, there are also practical matters to consider when deciding whether to keep or remove your dining room. If you already have a dining room, is it used often? How much extra space do you need to accommodate your family and guests? And how will this space fit into your overall decorating design?
Final Words
Whether you keep your formal dining room or not, the key is ensuring it works for you and your family. By considering design elements such as space-saving features, unexpected shapes, and multipurpose functionality, you can create a dining area that is uniquely yours. Whether it's a formal setting or just a casual spot to share a meal with loved ones, you should design the dining room to reflect your style and fit your lifestyle. With the right design touches, you can create an inviting space for all your gatherings in 2022.
Suggested Read: Power Dressing 101: How To Power Dress For Any Meeting
Suggested Read: Dining Area Ideas For Your Promenade Home
Suggested Read: Top 12 Features Of A Modern Luxury Home
Suggested Read: Dining Room Ideas For A Portofino Home
Suggested Read: Living In Davao: Is It A Safe Place To Live In