BLOGS
Dining Room Ideas For Your Portofino Home
We all know that Vista Alabang is the best community when finding a house and lot near Metro Manila. Besides its luxury houses, there are many benefits when you reside in Portofino Alabang. One of the advantages of living in Portofino Alabang is its proximity to different establishments, such as schools, hospitals, and malls. Furthermore, a Portofino home is one of the most beautiful houses in the Philippines, which is also the perfect place to build memories with the people you love, including friends and family.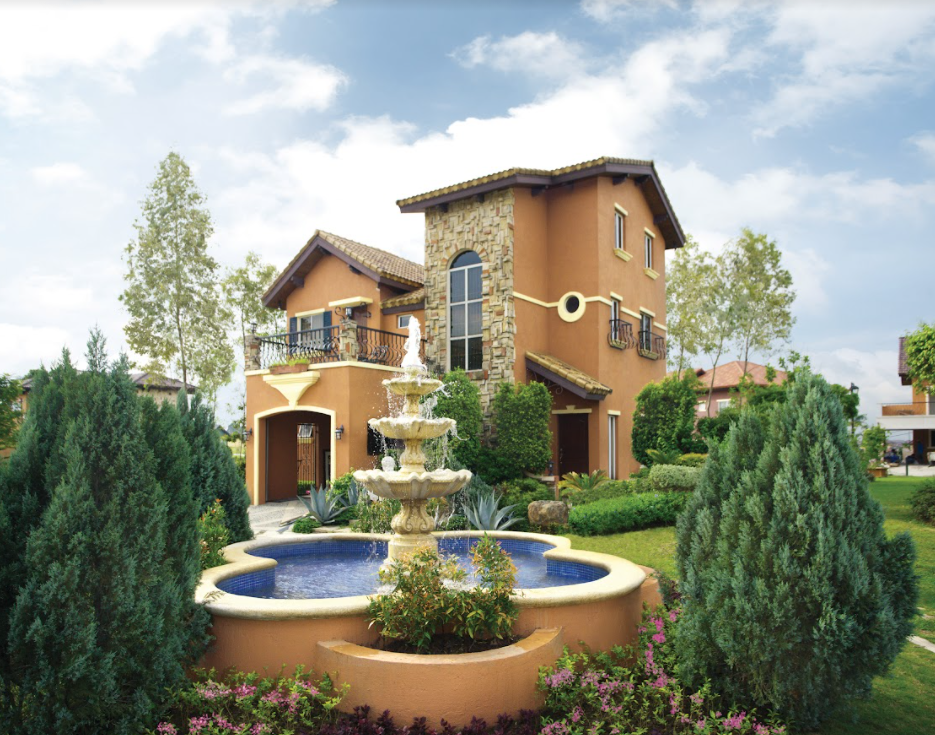 Portofino Home with a Beautiful Dining Room
With a magnificent dining room, for sure your Portofino Home will be unrivaled. There is no need to go to a fine dining restaurant to celebrate different occasions. One of the reasons why you should beautify your dining room is because this is where you will make memories with your loved ones. If you're unsure on how to curate the dining room, do not worry because for you, we will give you the best dining room ideas!
The significance of the dining room
Mother Teresa once said that loves begin at home. And for us the best place to bond with your loved ones at home home is in the dining room. In order to do this, you need to set the right atmosphere in the dining. Ofcourse, you want only the best for your family. This dining room is not only a place for your family, you may invite friends as well, even for more formal occasions.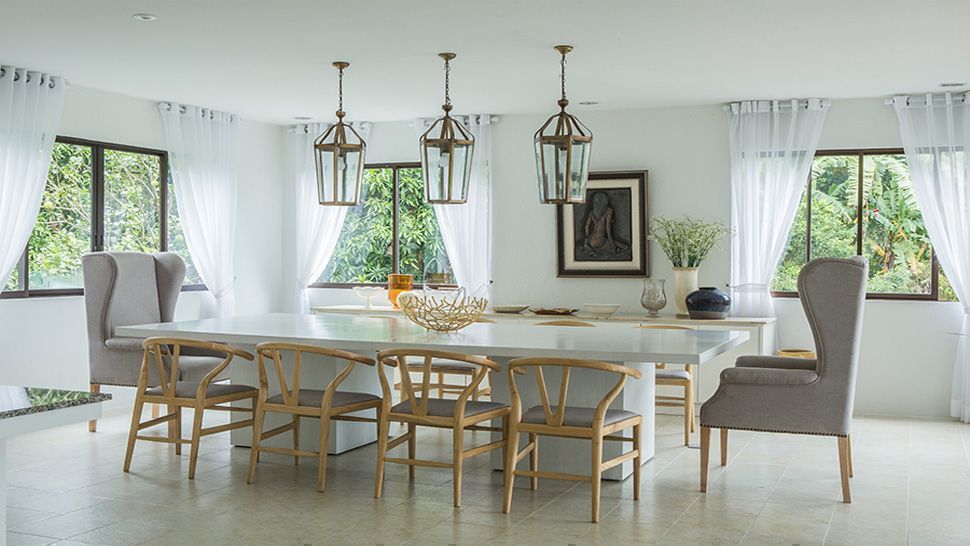 Dining room ideas just for you!
Creating a great dining room may seem difficult, as if it requires a large amount of time, but what if we tell you that it's just easy to design?
Dining Room Theme
Let's start with the theme you are setting for your dining room. What atmosphere do you want your dining room to give off? Do you want it to be glamorous? Modern? Or just simple? You can be as creative as possible!
As a parent, you might want the room to be child-friendly. If you are opting for this, make sure there are no pointy objects that may harm your children and ofcourse yourself.
With all the themes running in your head, it is indeed not easy to pick a single theme. There are so many things you want to do! Once you have decided on the theme, you can now start shopping for the dining room of your Portofino home!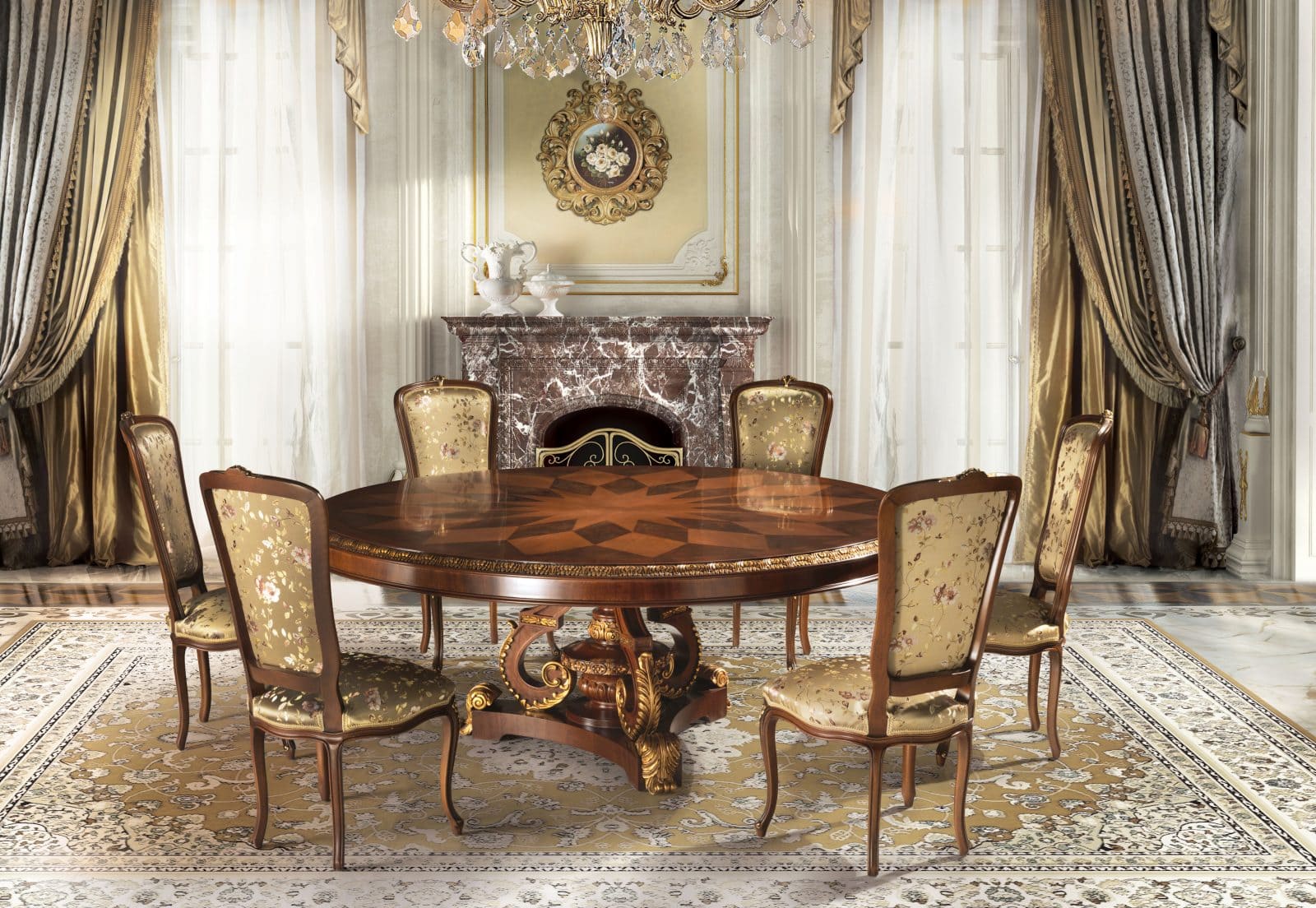 The Dining Table
For the first thing we need is a dining table! The best dining table for you is the one that perfectly fits in the dining room. Make sure a dining table is not too big or too small. Most people prefer a rectangular dining table, but if you want a circular dining table, no one's stopping you! Whether your dining table is circular or rectangular, it's okay!
With a unique table, you will surely stand out. As a student, you can also study in the dining room. If this is the case, you need to find a table that would suit your needs as a pupil. The most important thing in choosing a dining table is you need to make sure that it's sturdy and an everlasting table.
The Focal Point
If you want your dining room to really stand out, it's a must to establish a focal point, and that is your dining table. The former United States of America president Ronald Regan once said that "all the great changes in America begins at the dinner table."
If the dining table is at the center of the dining room, your family and the guests will be more comfortable to take a seat and converse with each other. Once the dining table has been perfectly placed, the rest of the accessories of the focal point will follow. Make sure they complement the dining table for the focal point to really stand out!
Furthermore, you have the option to place a carpet.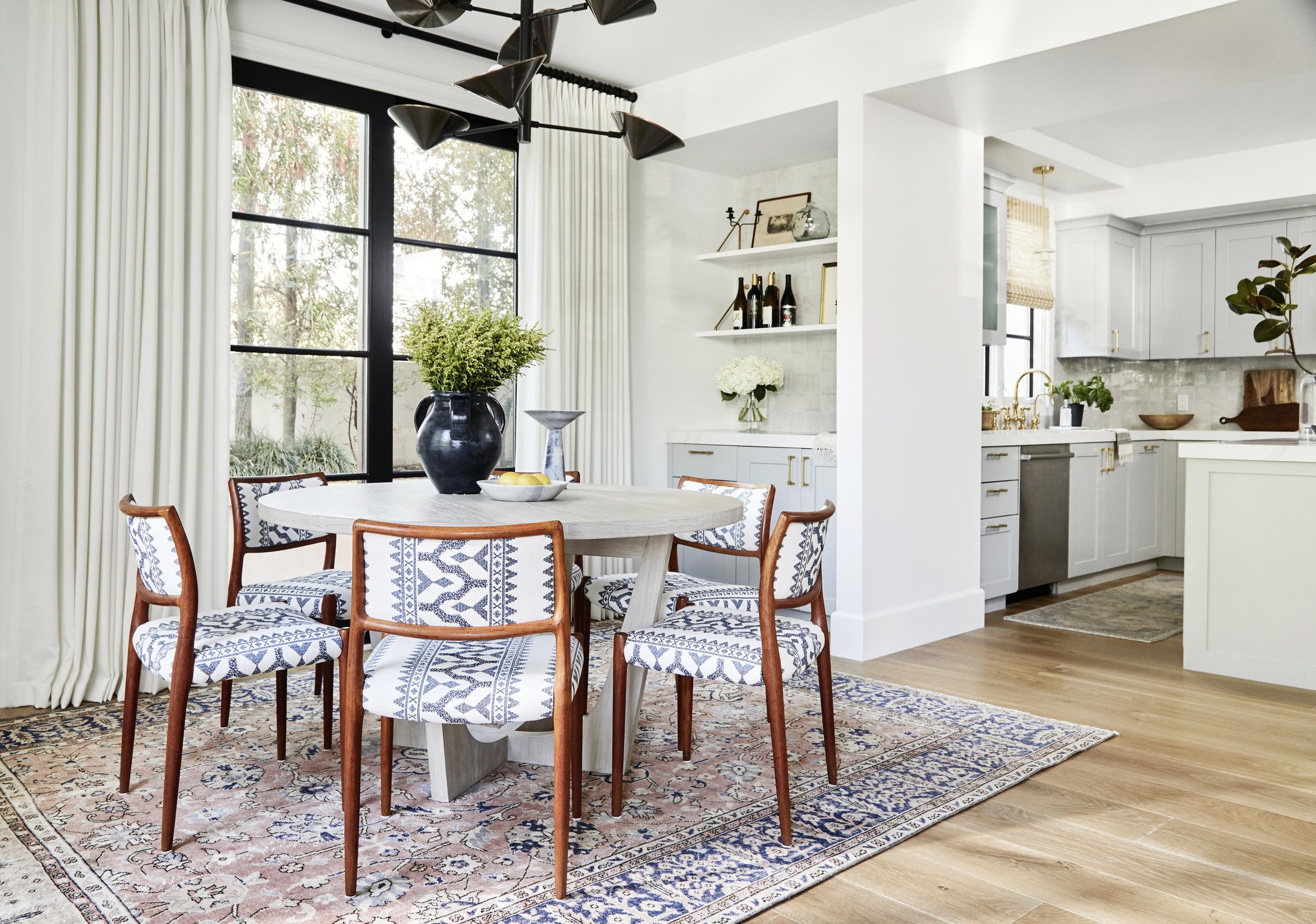 There are different colors, and you may even mix and match! For example pink and white! Or what about blue and white? You may even blend all the colors! But for a more formal design, it's best to stick with not-so-bright colors.
Essential Lighting
Unknown to the most of us, lighting is one of the most important things to consider in a dining room. In deciding the perfect lighting, there are numerous things to consider, such as the space.
Before purchasing a lighting, you need to have measurements; you can make a list of the dimensions! To make the most out of your dining room, select a light that will compliment your focal point. To make it easy for you, we will tell you different types of lighting.
Chandeliers
The first ones are chandeliers. The Cambridge Dictionary defines a chandelier as  a decorative light that hangs from the ceiling and has several parts like branches for holding bulbs. We created a guide here if your considering investing in chandeliers for your Portofino home.
Back then, chandeliers used to hold candles. Did you know that the chandelier is a symbol of the sun, wealth, and power? Furthermore, these timeless chandeliers truly emit royalty.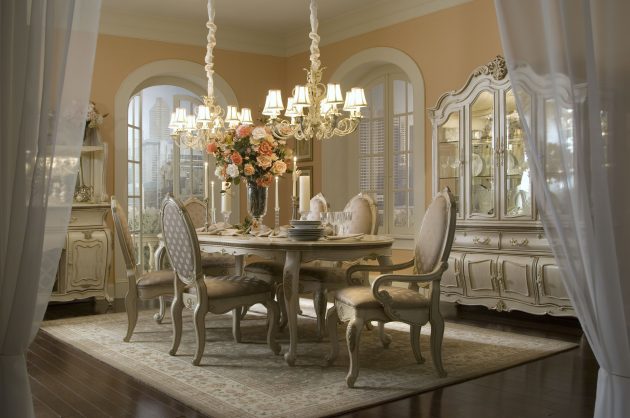 Sconce
The next type of light on the list is sconce, a wall-mounted lighting fixture that relies on the wall for support. These lights, which are normally aimed upwards, date back to the pre-modern era, when they were used to carry candles and the torches.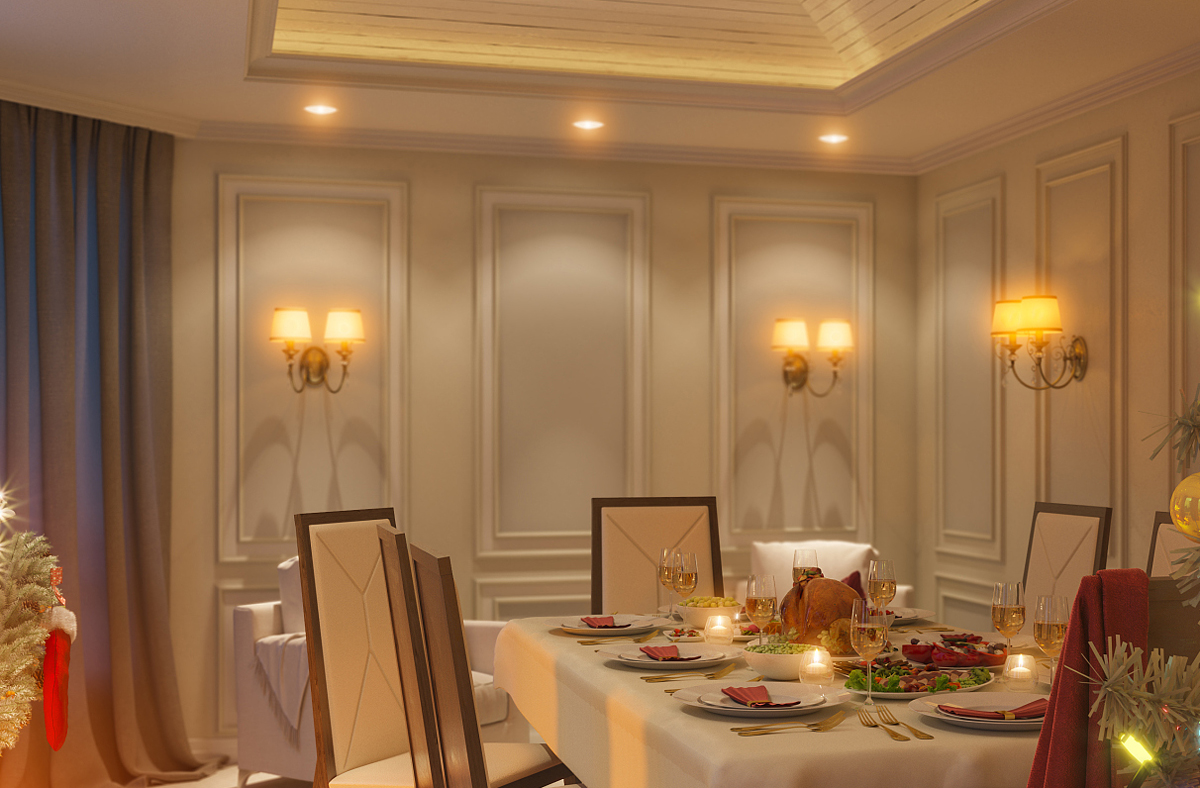 Modern wall sconces are available in a wide range of shapes and sizes, and most of them need an electric light source to be connected within the device. If you want a minimalist, streamlined look go for recessed lighting, which is built into a ceiling, or a wall.
Dining at home is the best
From the Vista Alabang, there are food establishments that you can reach by just walking, or by riding of a bicycle. Indeed, there are numerous restaurants and fastfood chains within the proximity of your Portofino Home, but would it not be better to eat together in your own dining room at home?
With a magnificent dining room, you will never want to leave the comfort of your home!
With this article that you have read, you may be able to create one of the most beautiful dining room! Curating your dream dining room is not easy to make, and the process can be difficult as well. Although with a little help from others, we know that you can make it in a few days. From the bottom of our hearts, we believe in you!