BLOGS
Subtle Elegance: Calming Neutral Interior Tones
Purchasing a beautiful high-end residential property is a huge accomplishment, and you should design the interiors to showcase your elegant and sophisticated tastes. One of the best ways to do that is with a tried and tested luxury living home design principle: neutral interior tones.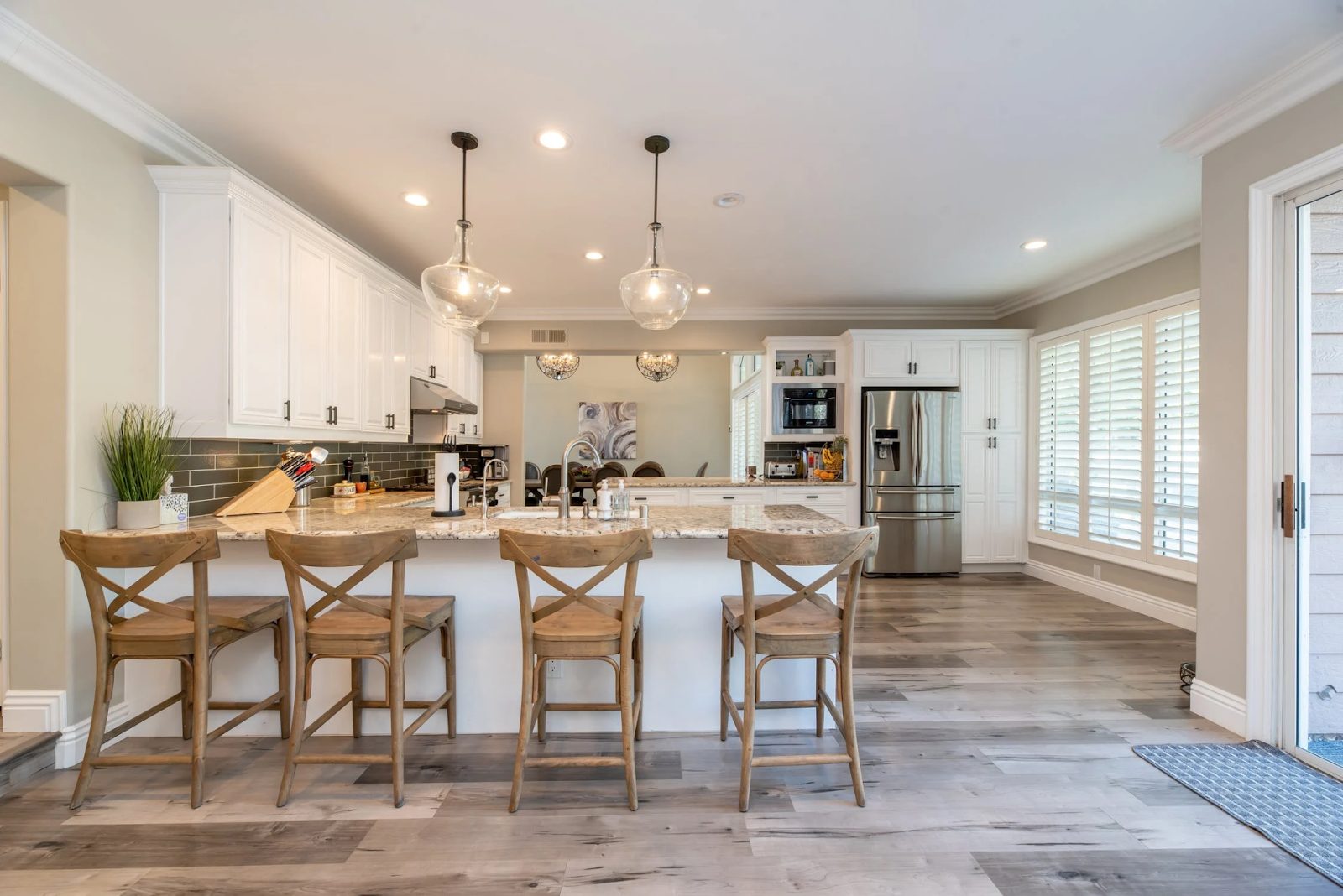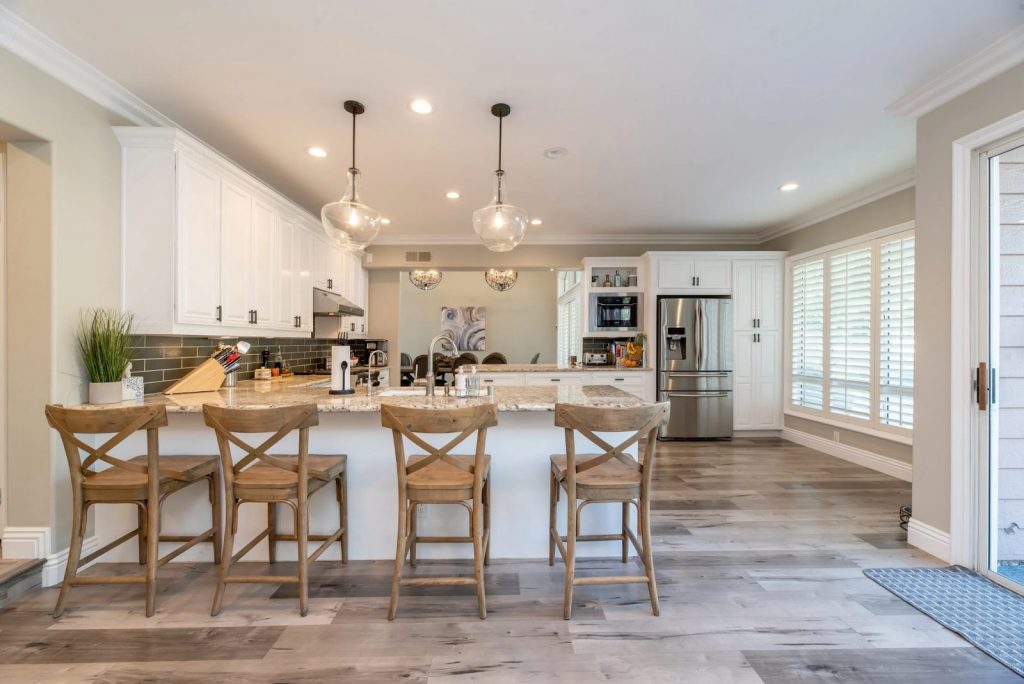 When done artfully and tastefully, neutral colors can add warmth to your luxury house. It makes your home feel more inviting while also allowing you to highlight the features you want to draw attention to. Displaying your extensive art collection on neutral walls will help them become the focal point of any room. A neutral color palette for your luxury condo is also a great way to make it feel more open and spacious.
Neutral colors do not mean boring. It can actually help you make bolder choices in other design elements and statement pieces. Whatever colors you choose for your neutral interiors, it is a surefire way to make your luxury real estate property exude subtle elegance.
Have an elegant home developed by Brittany Corporation, the master of the luxury real estate industry in the country. Their locations in Tagaytay will give you the perfect calming environment to enrich your real estate investments with a neutral color scheme. Crosswinds Tagaytay is a Swiss-themed mountain resort that can give you a taste of Swiss elegance. And when you are ready for more, check out a condo for sale at Alpine Villas Tagaytay. Build a luxury house and lot in Tagaytay at Lausanne at Crosswinds, another Brittany development.
Why Should You Choose Neutral Interior Tones for Your Luxury Home
While every year and season comes with its own set of trendy or popular colors. Interior designers have observed that these trends come and go as trends are expected to do. Choosing a neutral palette is a timeless and elegant choice, but if you need more convincing, here is a list of reasons you should pick neutral interior tones for your houses.
Your luxury house and lot in Tagaytay is waiting for you at Lausanne at Crosswinds. Decorate your home in calm neutrals to better highlight the beauty of Tagaytay.
Neutral Colors Can Highlight Textural Details
Luxury living home design is all about the fine details, but that can sometimes get lost in a room with loud or bold color choices. By paring back and keeping to a restrained, neutral set of colors, you can highlight other design elements, like the juxtaposition of different materials and textures.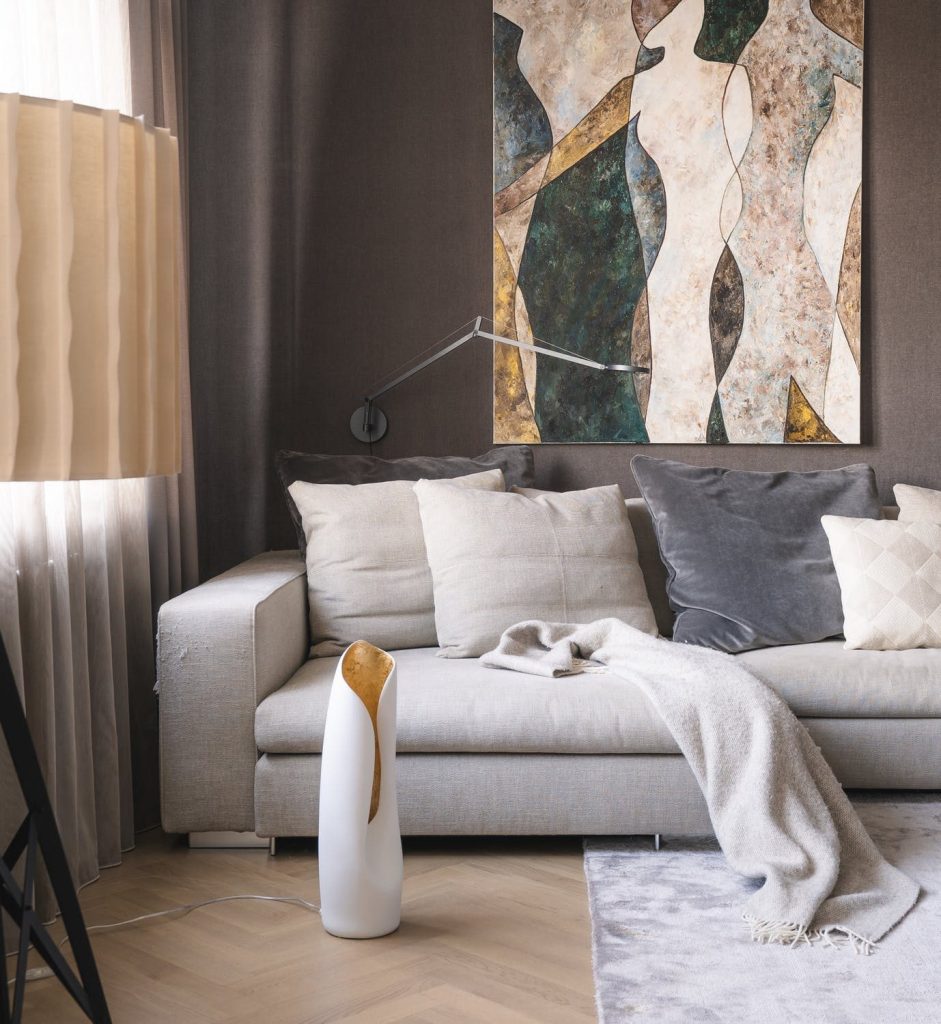 Even with a limited color palette, you can play with different materials like wood, chrome, brass, and glass. You can also play with more textural elements like linen curtains, velvet pillows, heavy woven throw blankets, or a luxuriously soft and cloud-like carpet.
Neutral colors can also highlight key architectural features in your home, such as high ceilings, sculptural lighting, or large windows. Your luxury condominium in Tagaytay at Alpine Villas will feel more elegant with neutral colors. Check out a condo for sale today, and live the Swiss vacation lifestyle. Or stay at Crosswinds Tagaytay for a relaxing weekend getaway.
Neutral Colors are Always in Style
Luxury real estate has a reputation for maintaining elegance throughout the years. Neutral interior tones help keep a luxury house in style, no matter the changes in design trends. And if you want to update the styling of your home, or if your preferences change, you can easily switch it up by changing the pillows, curtains, rugs, artwork, or some of the furniture.
Whatever the year, whatever the season, neutral interiors that feature white, cream, beige, or gray will always be in style. A design palette featuring these colors is a timeless choice that will always be chic and sophisticated. Keep your high-end property in style throughout the decades with neutral interiors.
Neutral Interior Tones Make an Excellent Canvas
Artists often begin with a blank canvas as a springboard for their creations. Your high-end residential property can function the same way for you as you take ownership and style your home to display certain aspects of your personality and interests.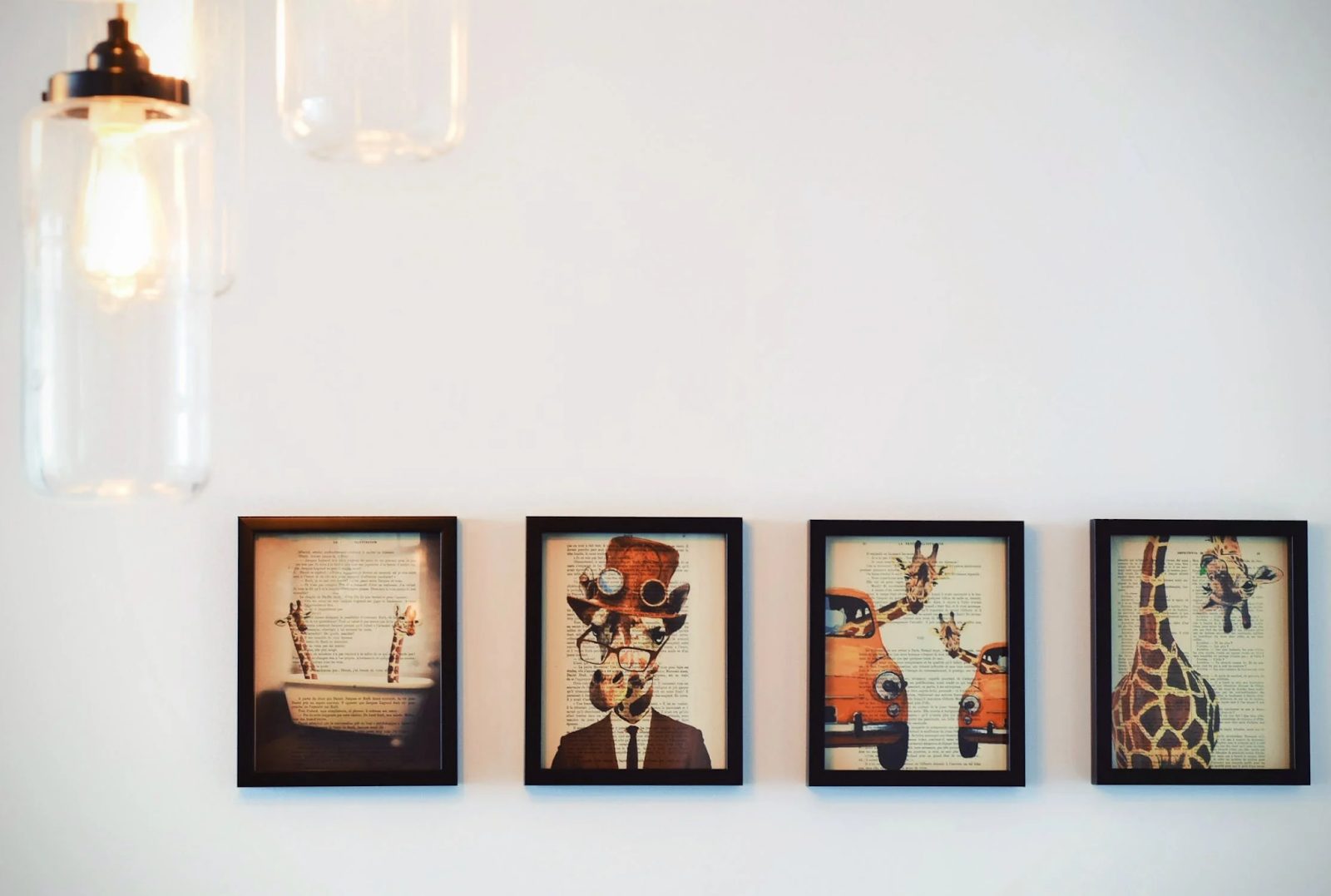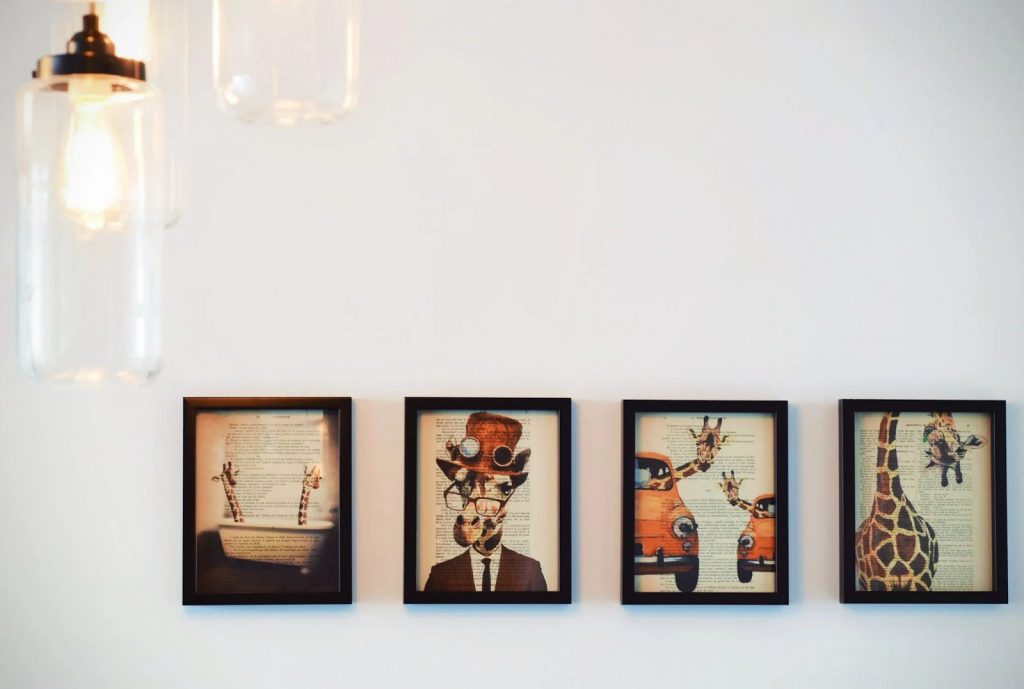 Having neutral interior tones gives you the freedom to experiment with your creativity in other ways. Display your favorite art pieces and photographs without worries because they won't clash with your neutral home. Adding a pop of color for statement furniture pieces, like a green velvet loveseat or an electric blue coffee table, also becomes easier with a primarily neutral home.
Build your luxury house and fill it with the things you love. Do all that at the beautiful Lausanne at Crosswinds. A luxury condominium in Tagaytay can also be home to your eclectic art collection. Display them in all their glory at your very own unit at Alpine Villas Tagaytay.
Neutral Colors Go With Any Luxury Living Home Design Aesthetic
Your home should reflect your taste, and there are many design aesthetics you can choose to follow for your home. Scandinavian design is becoming popular again, with its clean lines and minimalist sensibilities. The boho-chic is also an option, particularly if you want a more laid-back home. Of course, luxury and elegance can also be your preferred style, with high-end features, bespoke furniture, and designer pieces.
Whatever aesthetic you choose, neutral interior tones will fit well with it. Your luxury house should showcase your identity. Have the freedom to build your dream house by purchasing a luxury house and lot in Tagaytay at Lausanne at Crosswinds.
How You Can Achieve Subtle Elegance with Neutral Interior Tones
Furnish the Room With a Variety of Materials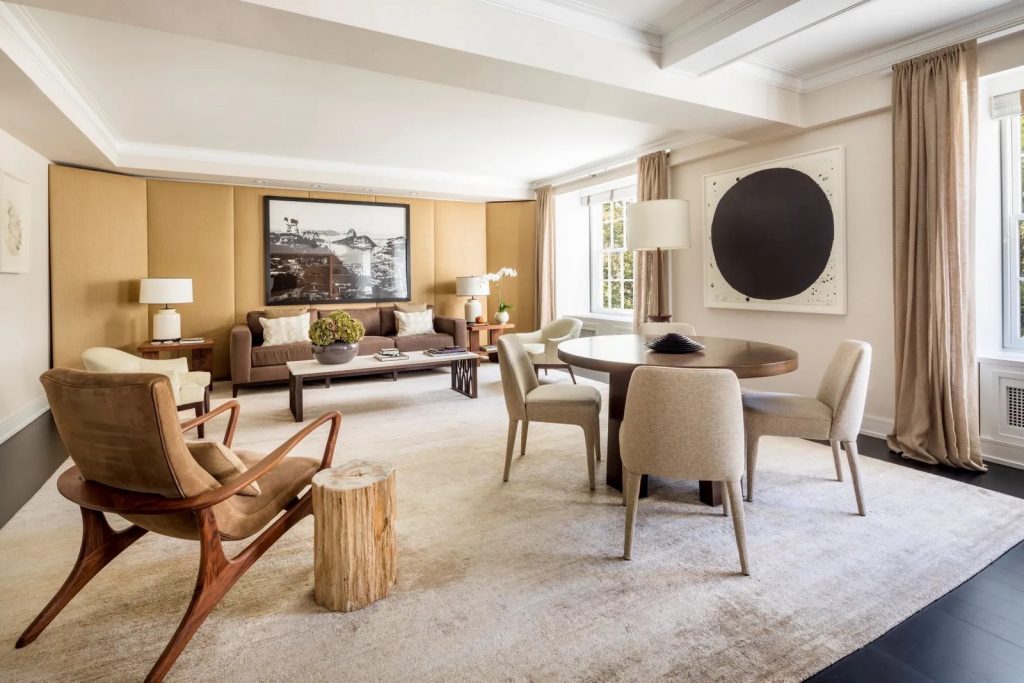 This luxurious sitting room may have a subdued neutral palette, and yet it is both stylish and inviting. Several types of wood are present, both in a highly polished form and in a more raw state. Different types of textures are present, from the carpet, chairs and sofa, to the drapes. The paneled wall in a warm honey tone also adds another layer of texture to this space.
Choose A Feature to Highlight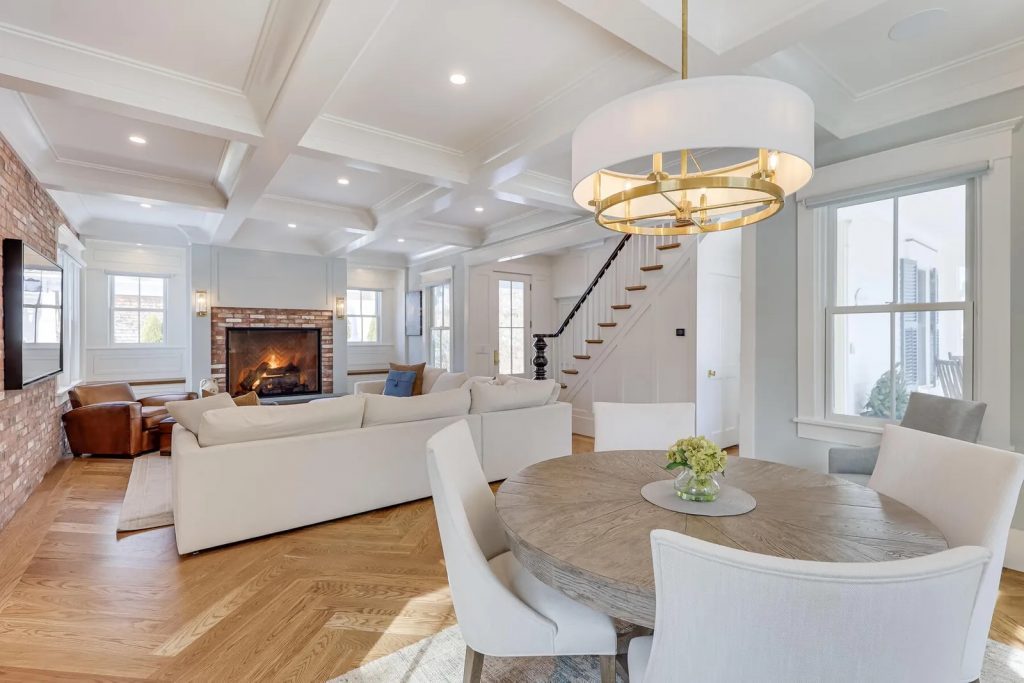 Use Art and Nature for Additional Color
White and light wood make up the bulk of the color palette of this living and dining space. But because the owners have chosen calming, neutral interior tones, the exposed red brick wall and fireplace stand out as key features of the room.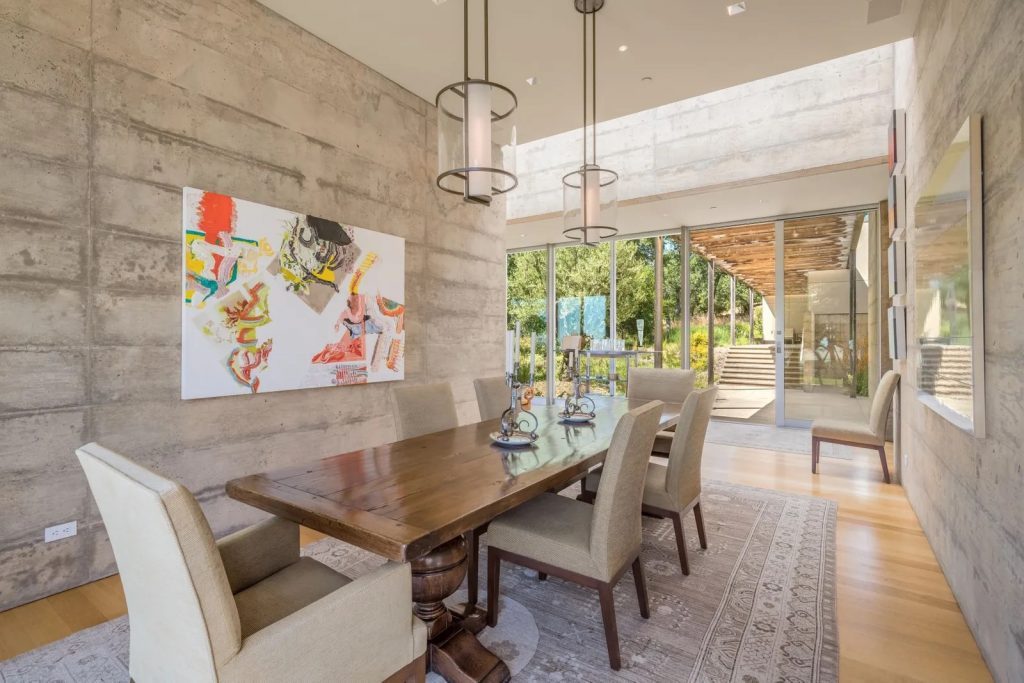 As an interior design choice, the exposed concrete walls paired with wood floors give this luxury home a more industrial feel. The room is softened, however, by the gray carpet. Color is brought into the home through the huge painting on the wall, and of course, through the glass panels that open out into the greenery of the outdoors on their personal property.
Choose Calming Neutrals for Your Tagaytay Home
Tagaytay may be a popular tourist destination, but it is still a calming and laid-back community to live in. Play into the calm vibe by choosing calm neutral interior tones for your home or luxury condominium in Tagaytay. Check the website for a condo for sale at Alpine Villas Tagaytay.  Lay down your roots in Tagaytay and build a home at Lausanne at Crosswinds.
Not ready to commit to Tagaytay full-time? Stay for a weekend at Crosswinds Tagaytay to have a glimpse of the community's Swiss-like atmosphere. It's even located conveniently close to a commercial real estate strip with amazing restaurants and cozy cafes.
Build your dream home with us at Brittany! Find out more about us on our website or our LinkedIn and Youtube pages. Real estate professionals, sellers, and investors are also welcome to grow their business in residential real estate with us. Visit the Seller's Hub for more information.