BLOGS
7 Elements of Interior Design
Everyone wants to make sure that when you buy any furniture for your home, you will have the best. The one that will make you happy and give you the best version of your house without spending a hefty amount of money.
But in reality, there are tons to choose from and countless variations for paint colors, door styles, door hardware, plumbing, and electrical fixtures, furniture space planning, and wall decor. And soon after, the feeling of insurmountable decision-making will daunt you and give you a headache.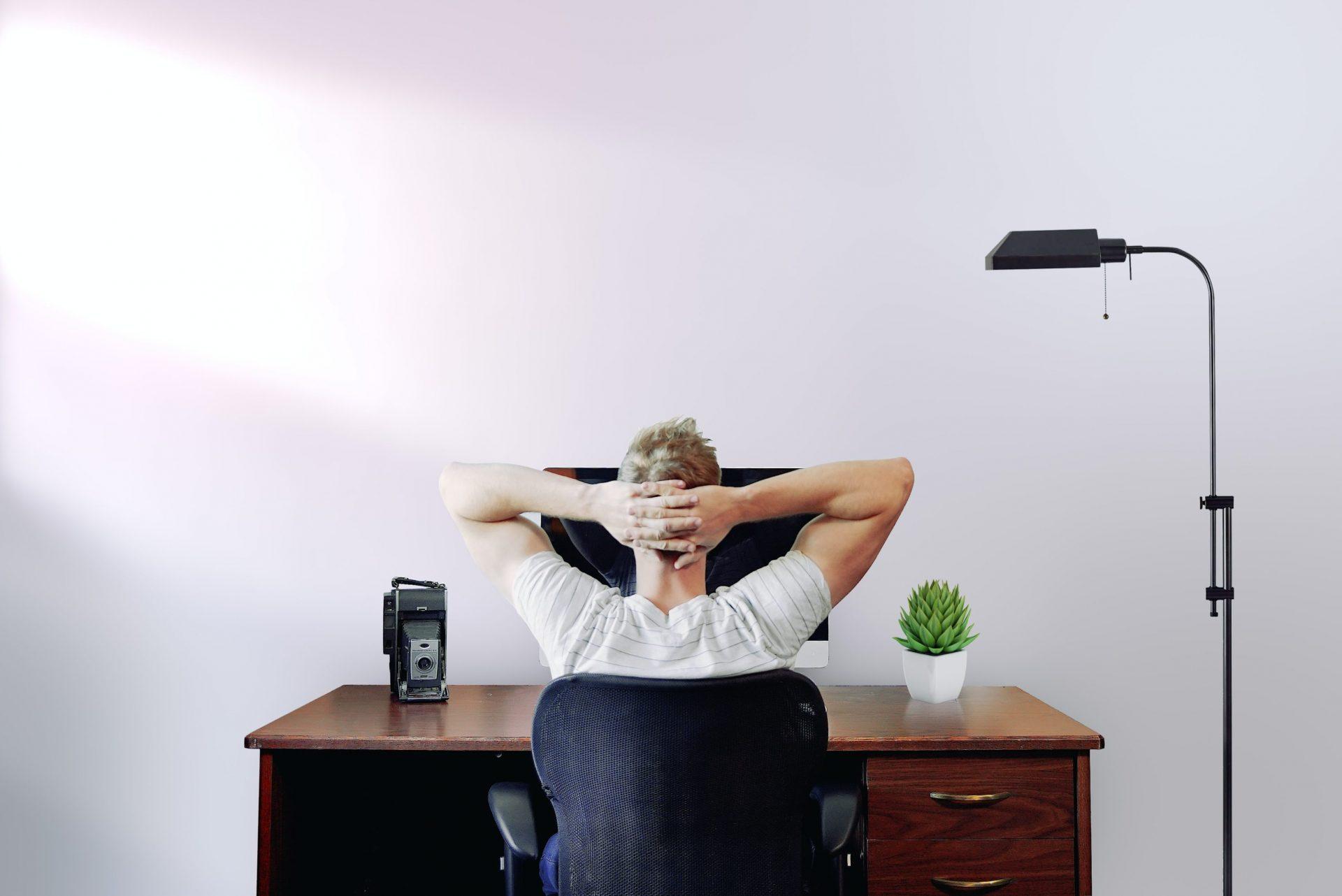 But have you ever felt empowered because you were able to find the perfect paint color for your room wall? How about selecting the right flooring for the entire space of your new home? Or just looking for a nice coffee table that will match your favorite curtain?
Whether you are considering renovating one of your luxury houses in the Philippines or simply finding new furniture for your new luxury condominium, interior design is surely not an easy task for everyone because of the high stakes.
What is Interior Design?
Interior design is the art and science of understanding people's behavior to create functional spaces and shape those sensations in a positive direction that makes someone want to spend time and perceive the interior spaces in a room. Like any engineering course or Architectural profession, interior design also follow a set of rules that are based on specific interior design principles and design elements.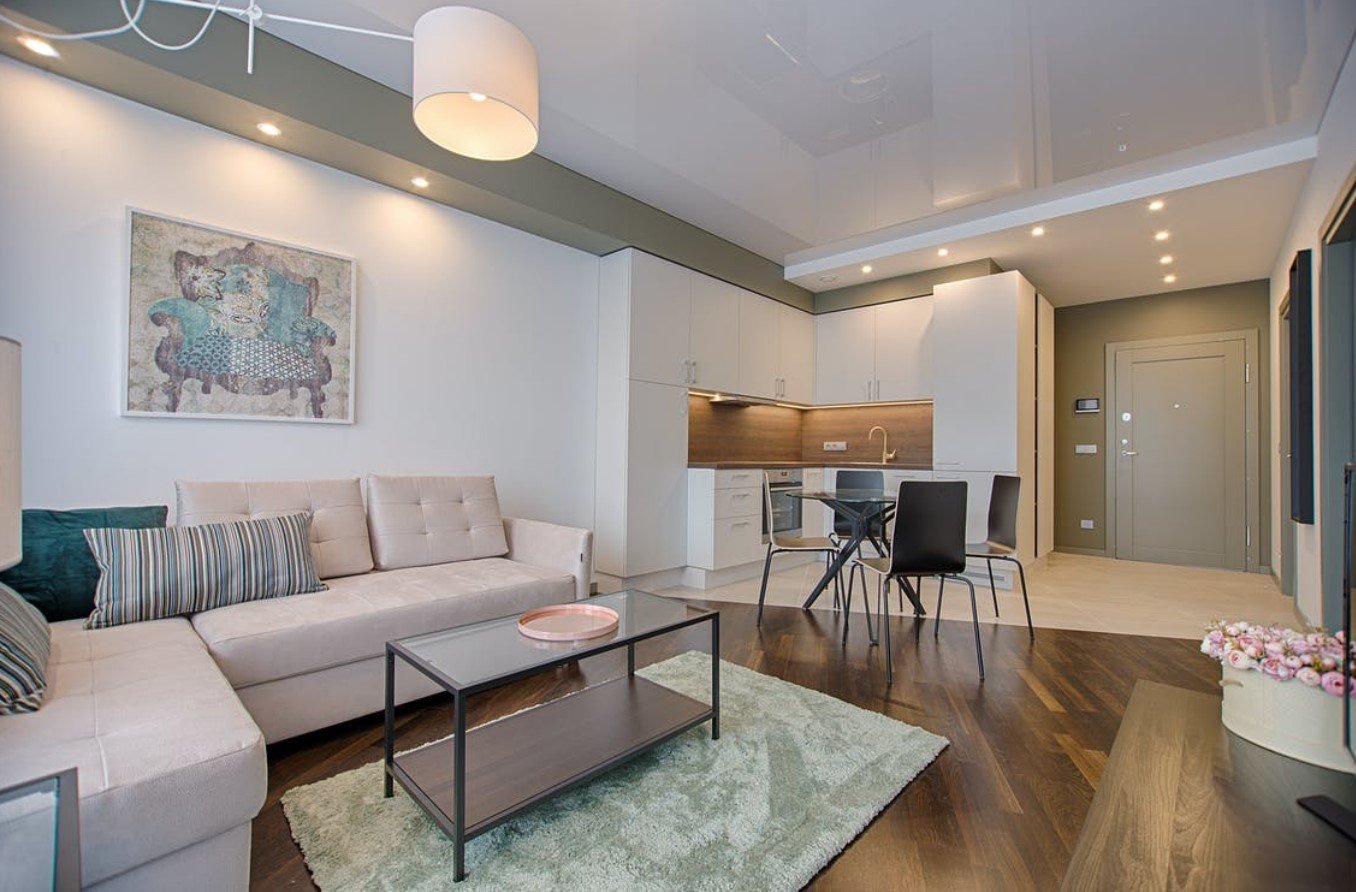 Here are seven crucial ingredients for your home interiors that you can utilize in designing your room based on interior design principles. These 7 key elements of Interior Design based on the interior design principles are designed to help you balance an interior scheme and guide you to begin your journey in creating the home interior of your luxury homes in the Philippines whether you are an expert or novice and will result in an aesthetically functional finished look.
Addressing each of the elements that make up every design can enhance a room's best features, and create an interior that satisfies the eye and fulfills its function. Keeping all the elements balanced and in harmony are the key to creating an aesthetically pleasing interior, bringing increased functionality, and creating a beautiful and inviting magical living space.
1. Space
While all seven elements of interior design are unexpendable, space is the most fundamental element and the foundation of an interior. It is a blank canvas to an artist and without an understanding of the basic dimensions and form of the canvas, you cannot commence on a piece of artwork, and that is the interior of your luxury condo.
Space refers to the distance between and around decorations, objects, and furniture, proportions of all tangible things such as height, length, and width within a room with the consideration of ceiling, flooring, window, walls, and doors. It is the physical boundaries in a room that can't be easily changed.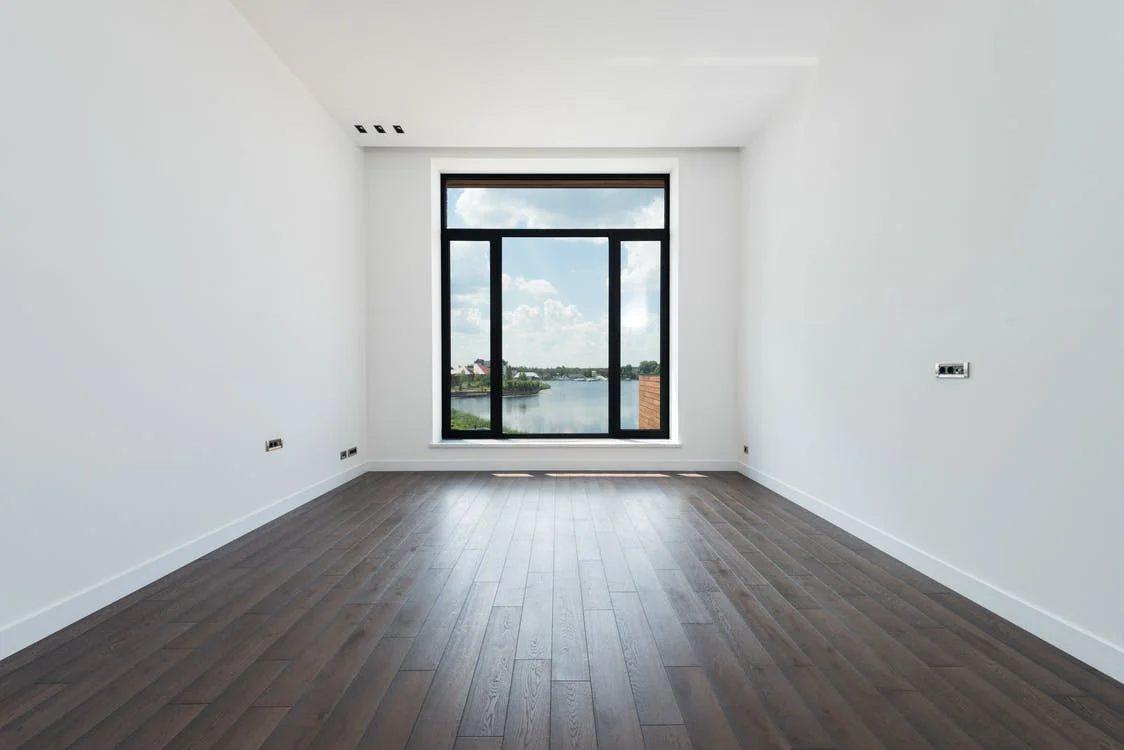 Space acts as an anchor to a home in a way that will make the room feels natural and intuitive. Moreover, the challenge with interior space is having the room neither empty and underwhelming nor overcrowded with too much stuff.
Specifically, there are two types of spaces- one is the positive space, the living space filled with decors, such as a living room couch, dining table, and kitchen island. While the space that gives a room a lofty and "open" feeling is called negative space.
In addition to the positive and negative spaces, you need to also think about the space above the furniture such as the height of the ceiling from the top of the furniture, to have the eyes attention to the ground to showcase the exquisite furniture quality or focus to the ceiling to highlight a certain feature. This will be based on the look and feel you want to achieve as well as the functionality of the area and its uniqueness based on your design style and preferences.
A positive and negative space depends on you. Remember, our brain perceives space, too much positive space or too much negative space is not good. There should be a balance in your overall space. Every empty space is better be maximized. You can also choose a living space design from the designs of Brittany's luxury homes in Laguna.
No matter what your preferences are, how you use and balance the positive or negative space available will make the difference. Deciding how you'll use space in your home is foundational but it's not the only element of interior design to consider.
2. Lines
The next element of interior design is the line. A line speaks of both the actual structure of a room as well as all of the room's objects such as a table. A line brings creativity and a sense of direction to the whole area.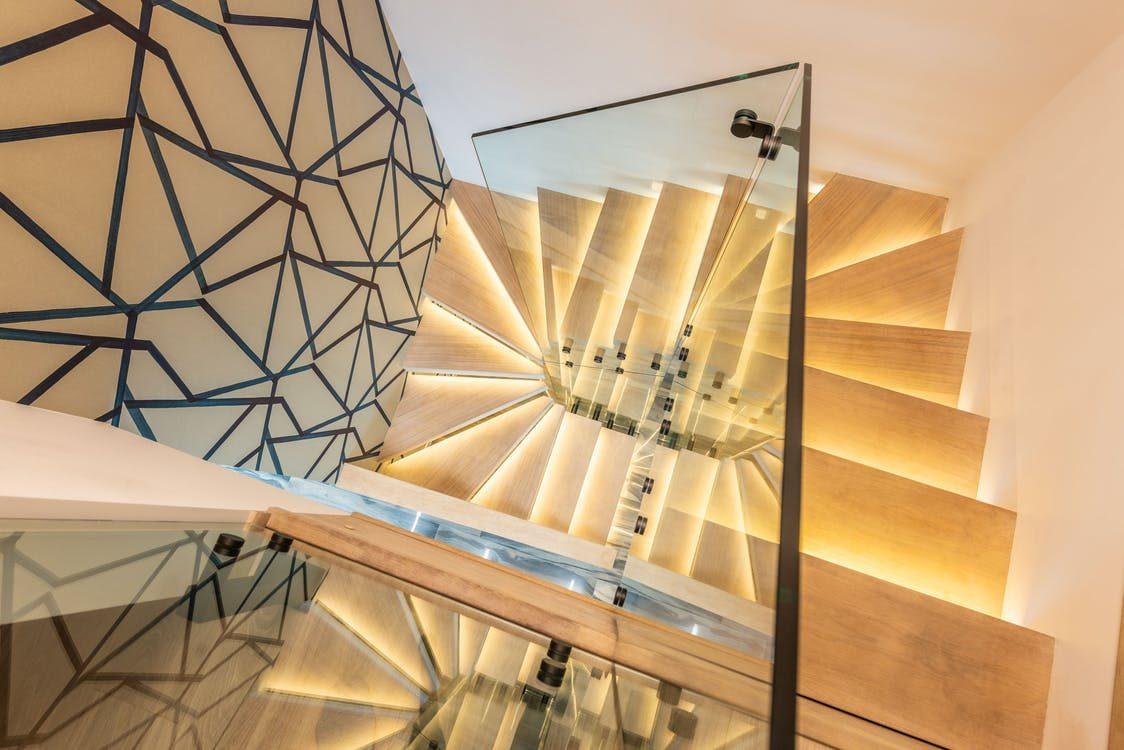 Lines can be used strategically to bring attention to a focal point that influences the feel of the space, and shape of a room. It also creates the movement of your home by emphasizing or drawing attention to a certain angle. A line goes a long way in creating an inviting space.
There are three types of lines: horizontal lines, vertical lines, and dynamic lines.
Horizontal Lines
Horizontal lines come from table tops, shelves, and structural beams. It brings a sense of stability, security, formality, and efficiency that releases a more tranquil and peaceful feeling to a room. It makes a room feel wider, more expensive, and longer drawing the eye to a focal point.  On the other hand, if you have too much of horizontal lines, your space can quickly become dull and uninspired.
Vertical Lines
Vertical Lines come from pillars, doorways, windows, and tall fireplaces. It evokes feelings of freedom, and strength that often gives the illusion of a room being taller. But using vertical lines too frequently can cause people to feel confined.
Dynamic Lines
Lastly, this type of line comes from arches, cantilevered ceilings, Zigzag, angular lines, staircase, tiling laid diagonally, and curved lines. These lines provide a greater sense of movement, and different effects on the feeling of a room that promotes softness, smoothness, and balance giving energy, life, and stimulation to a room.
Because of this, it captures more attention longer and creates a wonderful adding vibrance and energy to a space in a fun but unexpected way. Yet, too many dynamic lines in one room can be distracting, and overpowering to horizontal or vertical lines.
Interior designs use lines to create something typical but will leave a striking balance with the incorporation of different lines and is typically done by selecting one dominant feature line that depends on the desired feeling you wish to convey in your billionaire modern luxury house.
3. Form
The form is the third element of interior design and refers to the shapes of the room as well as any objects within that can either be open or closed. It is also the collection of lines that produces a shape. It is the shape of the furniture, light fittings, the entire space, and décor. The form has two types, namely geometric form, and natural form.
Geometric Form
Geometric forms are man-made, such as furniture millwork or decorative accessories with hard lines or angular edges that produce precise lines and angles, embodying strength. Natural shapes are organic, such as plants, and it is not just the irregular shapes of nature but also the curvaceous pieces that evoke softness, introducing a sense of laid-back or free-flowing energy to a space.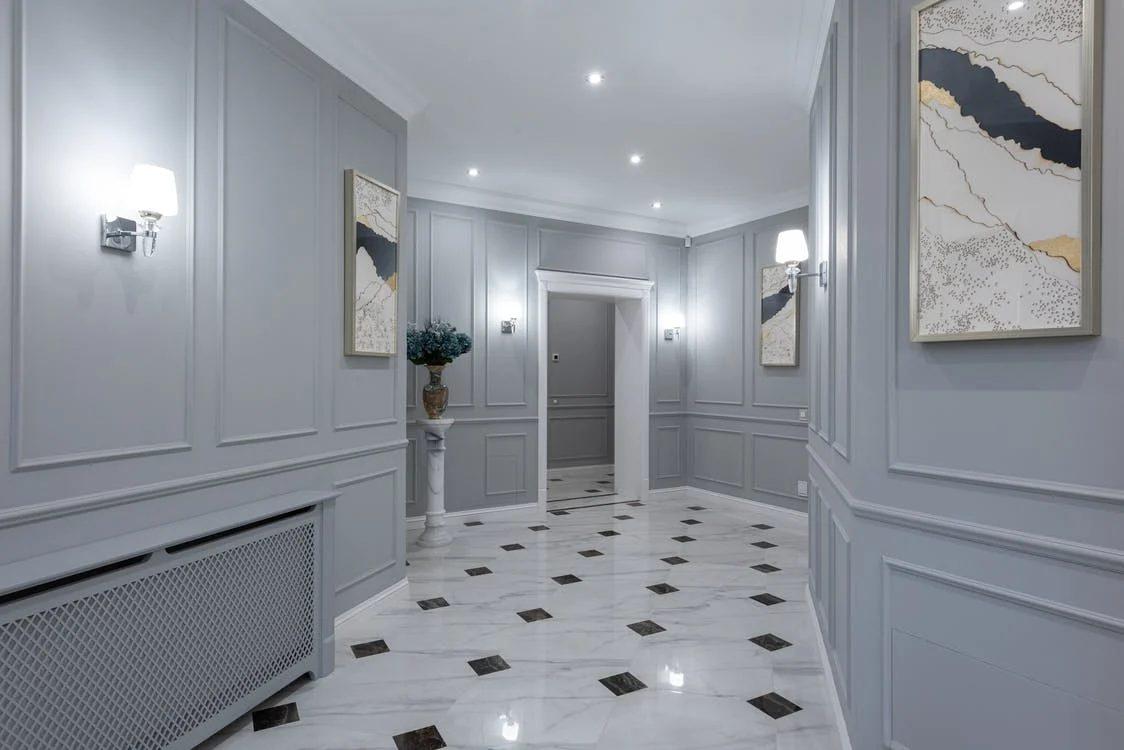 You can mix and match forms to achieve any feel you want in your luxury homes in Tagaytay, whether that be warm, modern, earthy, or cool. Take into consideration that form is the proportions and scale of objects being placed within the room. Adding forms of similar shapes creates balance and harmony making a space more pleasing especially if the dominant form is repeated in minor objects throughout the room.
4. Pattern
Another design element is the pattern. Patterns add interest and life to a room. A pattern is defined as repetitive decorative design elements that are composed of lines, textures, and forms. Like shapes, a pattern accentuates a certain part of the interior, be it the flooring, stairs, ceiling, or walls, and also can be found in soft furnishings, wallpaper, fabrics, and rugs.
Patterns come in various types, such as geometric, stripes, motifs, pictorial, animal prints, and organic. You can accomplish this effect with loud color pop on a wall, weaved rugs, or bold statement wallpaper. The style of the pattern whether that's floral, abstract, geometric, or any other design should be in harmony with the overall style of the scheme.
Patterns in interior design are used to infuse playfulness and energy into a space. It adds movements and motion to a room and creates the perfect harmony of continuity.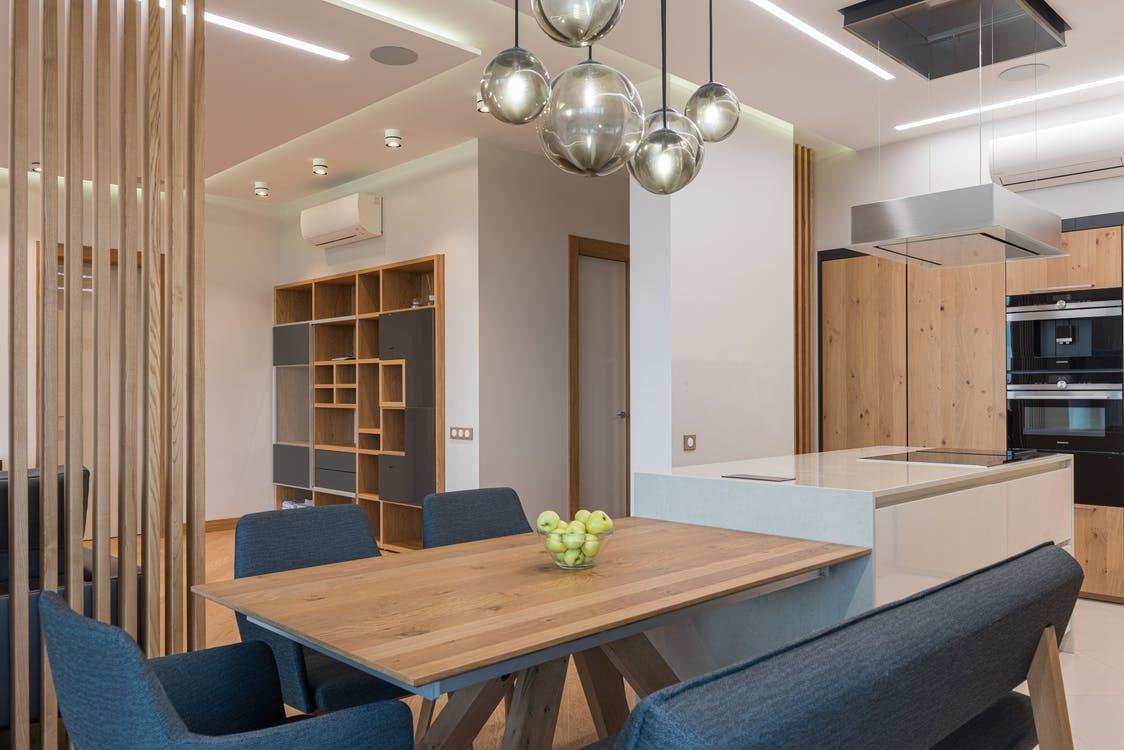 Complex patterns made up of contrasting lines and colors can liven up a room, however, they are best used in the form of a feature wall. Large-scale patterns can flourish in a wide large space and become a distinct focal point in the room. It is also vital to know what category the pattern falls into to ensure that the essence and functionality of the room are maintained.
Patterns should be used with care because if it is overdone, clutter can be created inside the room. On the contrary, patterns create beauty in every room. Thus, the use of patterns should be included into taking consideration of the room and should be intentional as it could overwhelm the space. Incorporating patterns into your luxury properties and luxury condo presents an endless array of options.
6. Color
Color is a science all on its own as it can create a mood, alter the perception of how large or small a space is, and define unity. Color is one of the most defining elements of interior design.
Moreover, it is important not just because it creates a mood in a room, but because it also has the power to make a room feel lighter or cozier, stirring emotions and evoking memories, stimulating psychological and physical responses in our bodies. It is also the element that unites all other elements in the room and highlights a particular element.
Different colors inspire different feelings. For instance, red is intense and represents hunger. Green suggests tranquility and peace. Purple represents royalty. Thus, it's important to be cognizant of the color palette you want to use in each space of your home, as each color selected complements the room's use.
Choosing the right color for a space can be daunting, but there are two things to keep in mind before you start color hunting. The first is the overall size of the space that you intend to work with. The smaller the space, the brighter the room should be, and as the space gets bigger, there is more scope to play with darker shades.
These two things about color can be applied in your house and lot in sta rosa while looking at the extravagant interior design of Lawrence in Promenade.
7. Texture
Last but not the least of all the seven elements of interior design is texture. Refers to the tactile surface of an object, how it looks and how it feels. The texture is an element that is often overlooked but can bring a unique dimension to the room. Mixing textures and contrasting them add to the depth, detail, and interest of the room scheme and makes it visually pleasing to the eye.
Texture comes in two forms, visual texture, and actual texture.
Actual Texture
Defined as how we see the material and how it truly feels when touched. For example, silk feels smooth, whereas linen can be crisp and rough and the same goes for a fluffy, colorful cushion that can be appreciated not only with the eye but also with touch. Actual textures you can touch are a design element to not overlook as it adds a dimensional feel to the space that allows you to create a lot of depth.
Visual Texture
Visual texture is how something appears to feel to your eyes. For example, brick wallpaper isn't the same as actual bricks, but it gives the illusion of a brick, which is more rustic and traditional.
Hence, if there is a sense of something missing in a room you will be able to distinguish it by checking the texture. Texture plays a part in every object selected in a room, and therefore is best managed with careful consideration from the ground up to the placement of each object. Both physical and visual textures add depth, interest, and detail to a room. Combining different kinds of textures gives character to a space in your luxury real estate.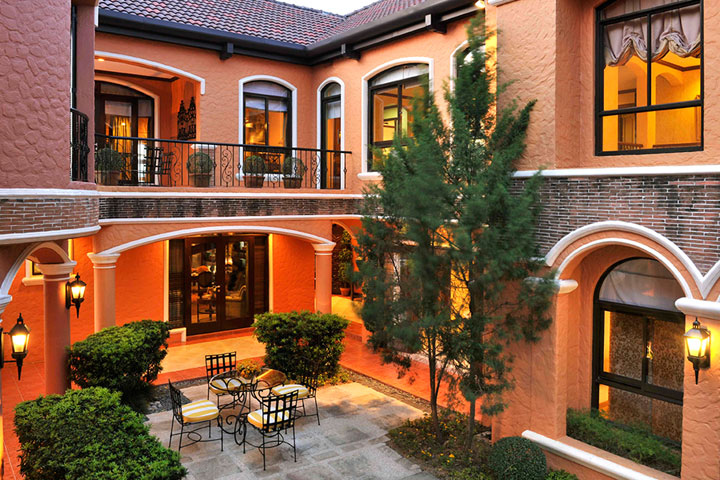 High-quality interior design will always be based on the combination of these 7 elements. When you know how to match, mix and balance colors, forms, lines, textures, and space effectively that's when you can truly transform your house and lot in Daang Hari into a beautiful, comfortable, and inviting area you've never imagined before
In Brittany, once you visit various luxury houses and lots for sale you can see various interior designs in different model houses such as Antonello, Allyson, Rafaello, and Pietro that will satisfy your interest in space and give you a better quality of life. Check out their website now!
Next Read: Bathroom Remodeling Ideas For Your Luxury Home
Next Read: 5 Styles For Your Balcony Space