BLOGS
How To Design Your Home: Colors of Italy
Incredible cuisines, top-rated tourist attractions, famous art cities, and unique scenery; not only that, but also known for its artists, opera, football, fashion, and luxury brands, who would not want to be in Italy? The Italian Republic is famous for many reasons. And its extremely friendly people, passionate about almost everything in life and other disciplines, make the country an all-time favorite go-to destination.
Many foreigners fall in love with the country just after visiting it for the first time. A fascinating country with a prosperous Italian history, opulent architecture, delectable delicacies, and a lot more. So it is no surprise that many non-natives, including Filipinos, aspire to move to this stunning southern European country.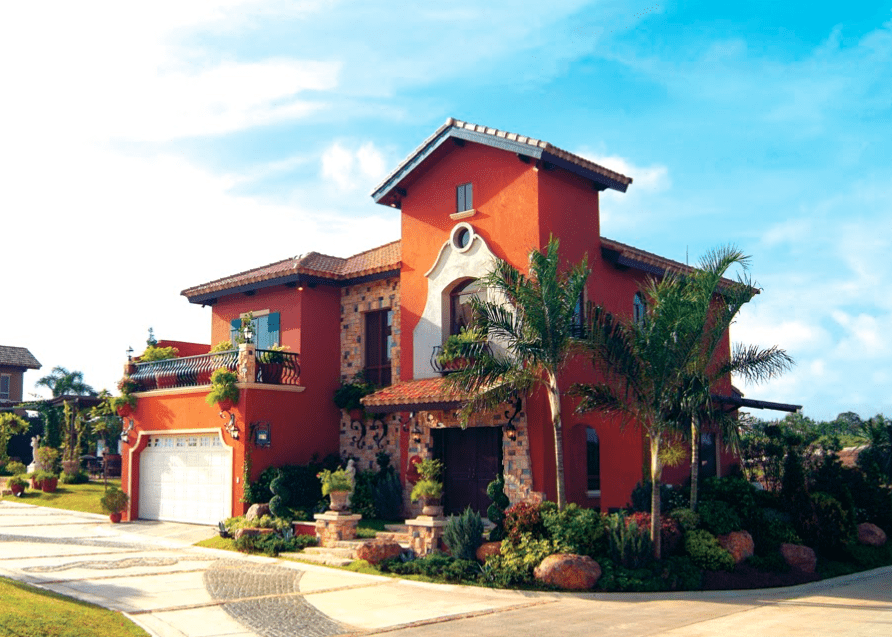 The Pietro pre-selling luxury house model is a charming two-story Italian luxury home for sale in Portofino and Amore's Italian-inspired communities.
Although Italy is a romantic place to live in, the cost of living in the country is relatively high. Moreover, applying for a D-Visa or National Visa for a long stay there can be quite a hassle.
So if you're a Filipino national and you've dreamed of moving to Italy, yet you find the process quite daunting, Brittany offers you the non-compromised luxury of Italian living without having to leave your homeland. Brittany understands the affluent better.
So if you want to know what Brittany can trot out for your dream of Italian home living, keep reading this article to find out.
The Genesis
Before diving deep into the interior design of Italian homes, let's take a quick peek at the Italian history of architecture. From the Tower of Pisa and the Trevi Fountain in Rome; to the grand cities of Venice, Rome, Florence, Milan, and Naples, to name a few, every corner of Italy brims with architectural wonders.
Although the history of Italian Republic architecture is a little too complex for closer examination, traces of Roman architectural influences in ancient times can still be seen all over the country. The Roman Republic had captured the idea of structural design in Greece and created their own architectural style.
The 11th and 12th centuries brought a revival to the architecture of ancient Rome. Since then, the Romanesque style with rounded arches and carved portals became the country's dominant fashion for religious structures and other important buildings throughout Europe.
Thousands of years after, Italy's fashion remains one of the world's ruling statements. Modern Italian homes have embraced the same sleek, clean lines as other Western interior design styles, although traces of the Roman influence have still been evident if you look closely enough. Spacious, well-lit space is one example of that. Another is the inclusion of natural elements in the interior of a home as if the inside is an extension of the outside.
A Brief History of Italian National Colours
The flags and coats of arms of Italy have undergone a rich history of iterations since at least the 1200s. The country's national flag predates Italy's unification in 1870, becoming the national symbol of Italian unification. Often referred to as Il Tricolore (English: The Tricolors) or the three Italian national colours, the color palette of the country's flag features equally sized vertical pales of green, white, and red, the national colours of Italy.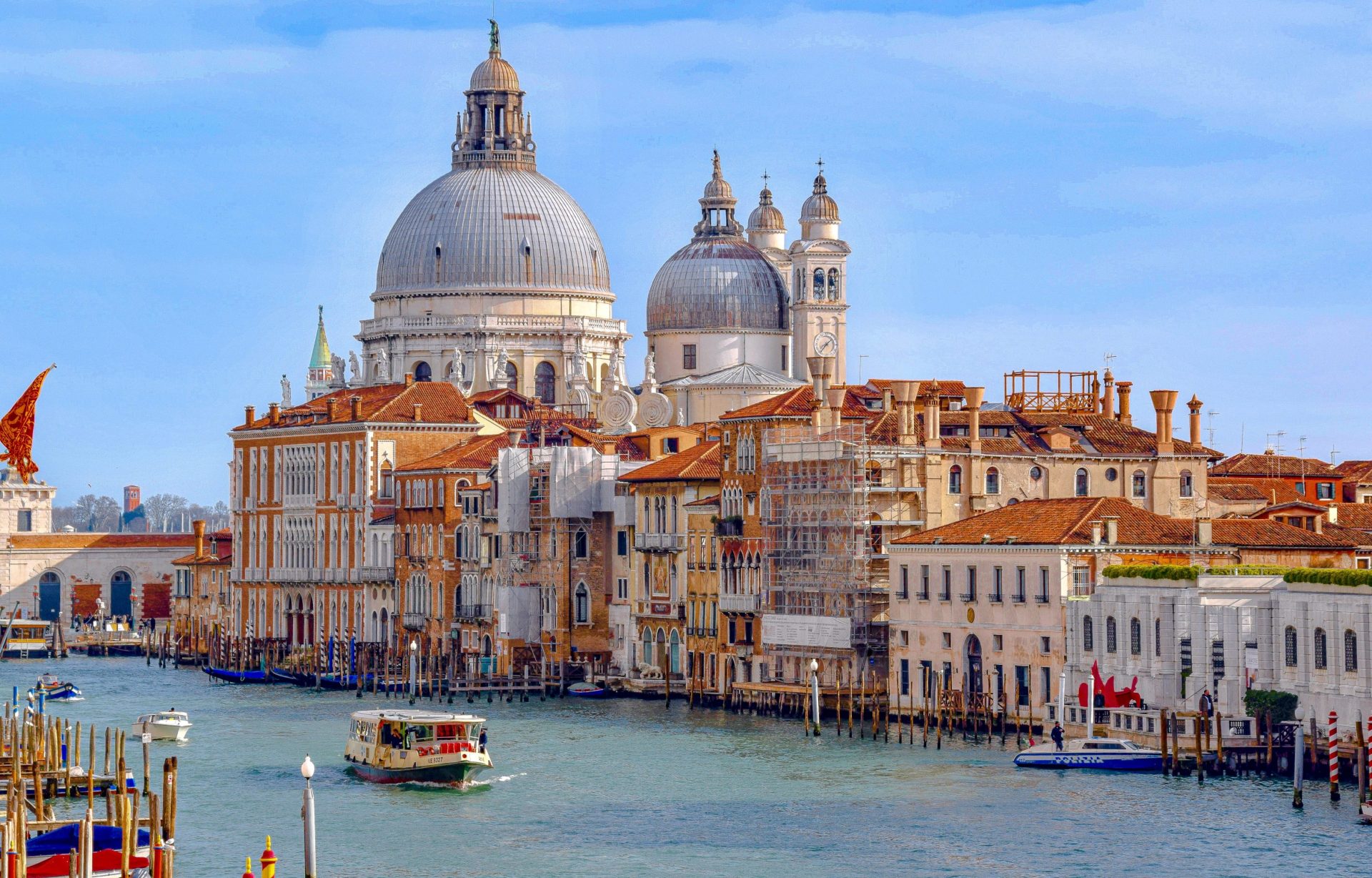 These three Italian national colors made their debut in Genoa on a tricolor cockade in August 1789, becoming the first green, white, and red Italian military banner of the Italian armed forces in Milan. The Italian national colours appeared on the Italian flag during its first adoption by the sovereign Italian state. The Cispadane Republic, a Napoleonic sister republic of Revolutionary France, is commemorated in a celebration of the Italian Flag Day called Tricolour Day, held every 7th of January annually.
Splashed across Italian restaurant signs around the world and printed on T-shirts in tourist kiosks across the country, the colors of the Italian national flag are an icon of Italian history and culture.
The Interiors of an Italian Home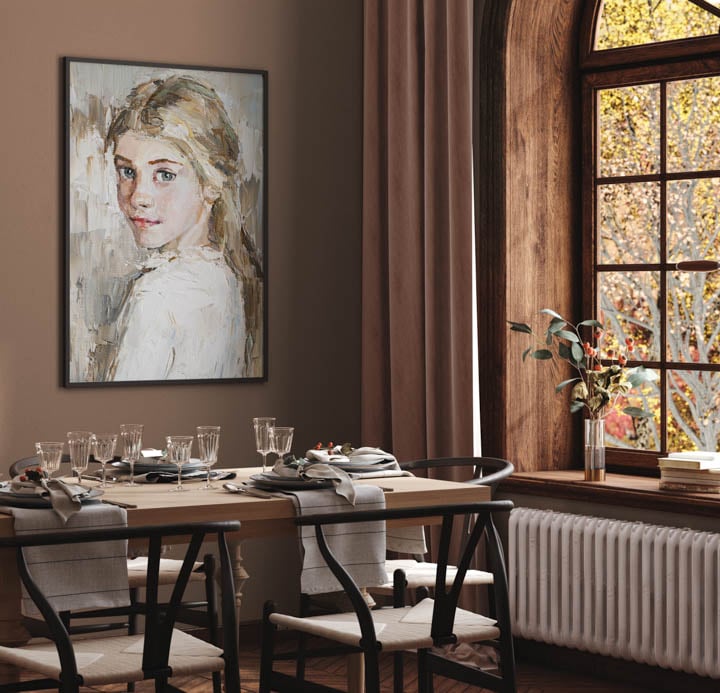 Art and Craft, such a creative name for a sophisticated color. | Photo from Dunn-Edwards Paints
Ask any visitor in Italy what word best describes Italian life and you will probably be told somewhere along the lines: La Dolce Vita or La Bella Figura. Italian living is the epitome of the sweet life, a life of pleasure and luxury. This appears to be no different when it comes to Italian homes.
The blend of natural color in earthy tones, ornamental details, and splendid textures are elements that make the color palette of the Italian interior such a prominent home decor theme. Although Italian interiors appear effortlessly stylish and personal, there are still certain things that Italian homes usually follow.
The Use of Italian Color Palette
Italian architecture is famed for its use of warm tones. Although the Italian colours are very rich in chromatic tone, the favorite of these colors is white. Beige, taupe, and a combination of gray hue and light beige are also commonly seen in Italian villas. These tones bring rustic accents of a traditional style home and are very inviting.
It also gives your walls a light and warm feeling instead of a sterile appeal. Moreover, a neutral base lets you utilize many other shades to add a pop of color to your home. You can splash dark red accents, rich golden yellow, blue, deep purple, or shades of green to bring in the color of rolling green hills and foliage in Tuscany and give your home a more authentic look. Italian homes use neutral colors as base wall paint before using other colors to add flavor and life to the interior.
Affixing an Antique Wall Art or Two
One of the most notable interior designs of homes in Italy is an artistic Italian painting attached to a wall. Murals are also arresting decor ideas that give a room a focal point and bring an Italian scene closer to reality. Whether you want to curate a cohesive gallery wall or you go for larger statement pieces, adding antique wall art is a must when converting your modern home into an Italian home.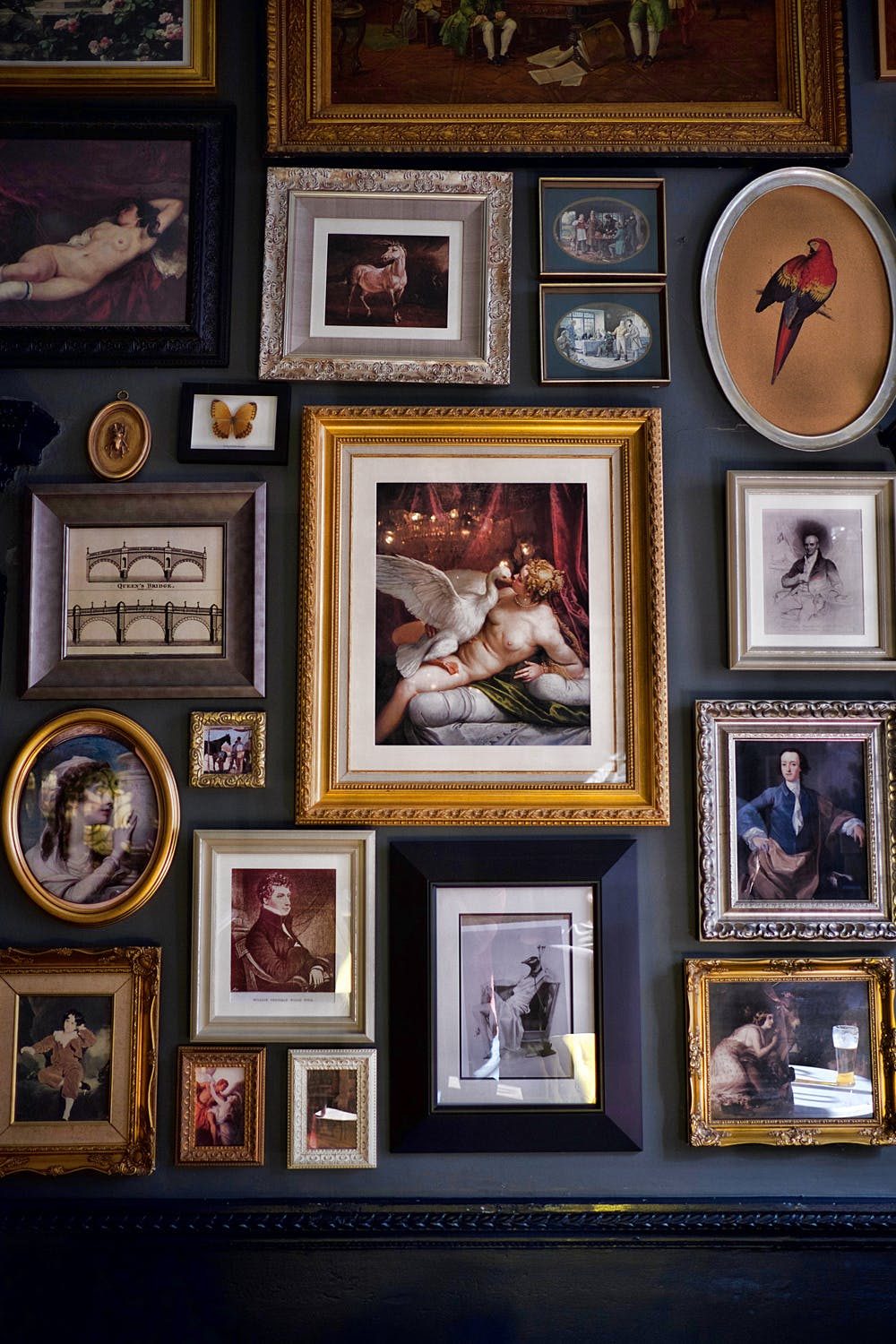 Maybe a fruit or grapevine in your kitchen, a gorgeous vineyard view or a quaint corner cafe mural over your dining area, an impressive mural of a gondola ride, or a stunning Venetian sunset in your master bedroom. Whatever it is, choose a design that will show your style, taste, and personality.
Ceramic Tile Throughout the Kitchen and Bath
Ceramic tile is an iconic Italian decor that you cannot go wrong with. Whether it be for wall decoration in your bathroom or a floor mosaic, ceramic tiles for the kitchen, bathrooms, and countertops will give a more complete look to your home. According to Tile Space, although there are many options of different tiles to choose from, Italian tiles are one of the highest quality. From vibrant blue tiles to warm orange tiles, using ceramic tiles is a game-changer and can spruce up the space without much effort.
Italian marble, as stated in Touch of Class, is a luxurious addition to your kitchen, while terracotta tiles can add a more traditional look and a nice rustic touch to the space. For Tuscan-themed homes and Italian villas, ceramic tiles provide the convenience of adding some color without removing the traditional and clean Mediterranean look.
Separate Rooms with Elegant Columns
Home Building Products states that columns are great at dividing space and separating rooms, in addition to promoting the size and status of your home. Although it is only doable in larger homes with wider spaces, adding columns is a great way to enrapture your guests with the Italian home vibe. White or ivory columns match the walls surrounding them, while marble ones can elevate them.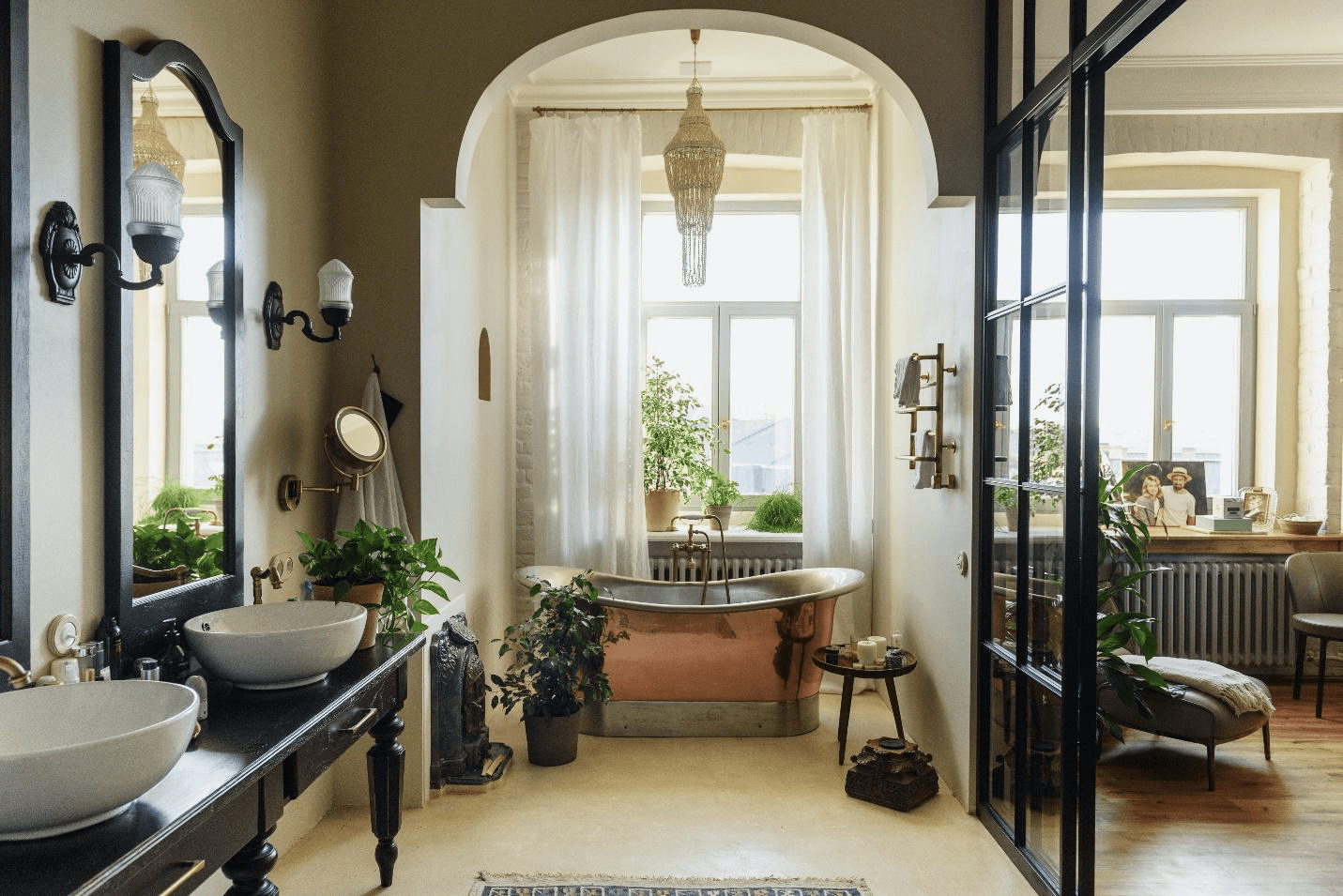 The standard of luxury now comes with the added value of a convenient internet experience in the comforts of your own luxury home.
Also, these architectural icons can be used for functional and superficial purposes. Using columns in between your living room and dining room, for instance, can help easily distinguish these two rooms, especially if you use different color schemes in each space.
The Dining Room as a Place of Emphasis
"In Italy, dining is at the heart of family living," says interior designer Maurizio Pellizzoni in an interview with Stylist. While the kitchen has its own appeal and significance, the dining area is where everyone gets together not only to eat but to also spend time talking over family matters, making it worthy of extra attention. Include a state-of-the-art dining table that is big enough and chairs ample for everyone to gather around. You can add a folding or collapsible table if you want to.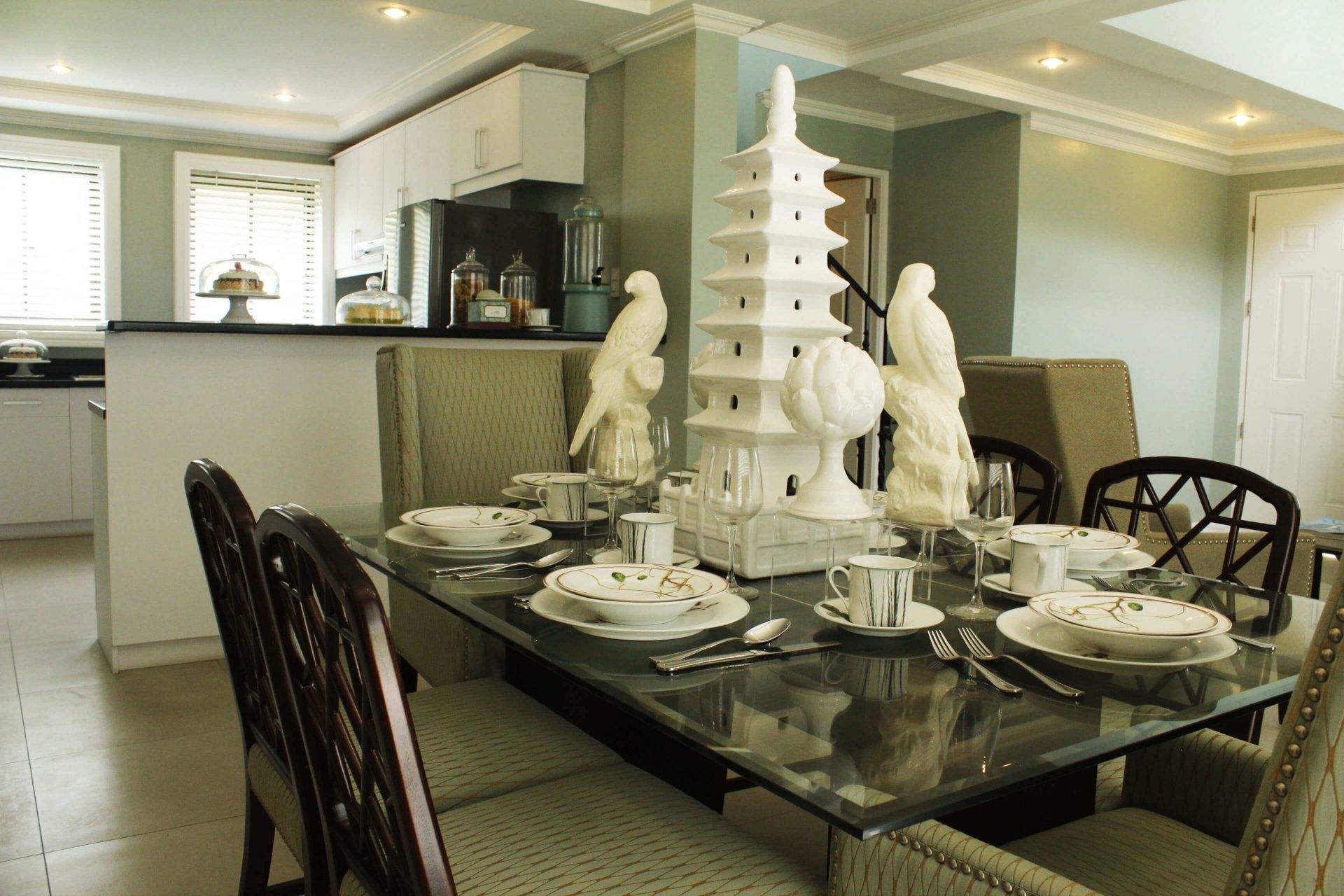 Lighting is also an essential element to set the perfect scene for your dining room. Italians like well-lit meals and fancies overhead lights on at the dining table. If you have a bucolic dining table with warm, dark tones, a nice pendant or chandelier hanging over the center of the table is a perfect choice. Candles also do excellent work in setting the mood for everyone to gather.
A Blend of Rustic and Luxurious Furniture
While antique couches and mirrors are mostly associated with French interiors, the Italian style requires arresting details and luxurious materials. Italian interior is a balance of both vintage and contemporary design.
Although rustic furniture is a good choice to bring the Italian vibe into your home, it is also best to add pieces of statement furniture. Italians like to combine aesthetics and function in the furniture, so you can also look for multipurpose fixtures like chairs or sofa beds with concealed storage compartments in its base.
Traditionally, one distinctive characteristic of Italian furniture is its solid frame made of dark wood. Wood-finished furniture looks very earthy and timeless. From your kitchen to dining tables and barstools, wooden-finished pieces epitomizes Italian style. When matching wood with other materials, try stone or ceramic options to create an earthy combination.
A Balance Between Interiors and Exteriors
According to The Spruce, Tuscany homes and villas are inspired by nature which can be seen in earthy tones and the use of wood and stone as primary materials. Bring a balance between your interiors and your outdoor spaces to complete the Italian home vibe of your luxury home.
You can create an Italian-inspired outdoor space that keeps things simple and still evoke a sense of luxury. You can also add a pot of lemon tree to add some more Italian flair or a Bougainvillea to inspire a Mediterranean look to your exteriors.
Luxury Palettes: Colors of Italy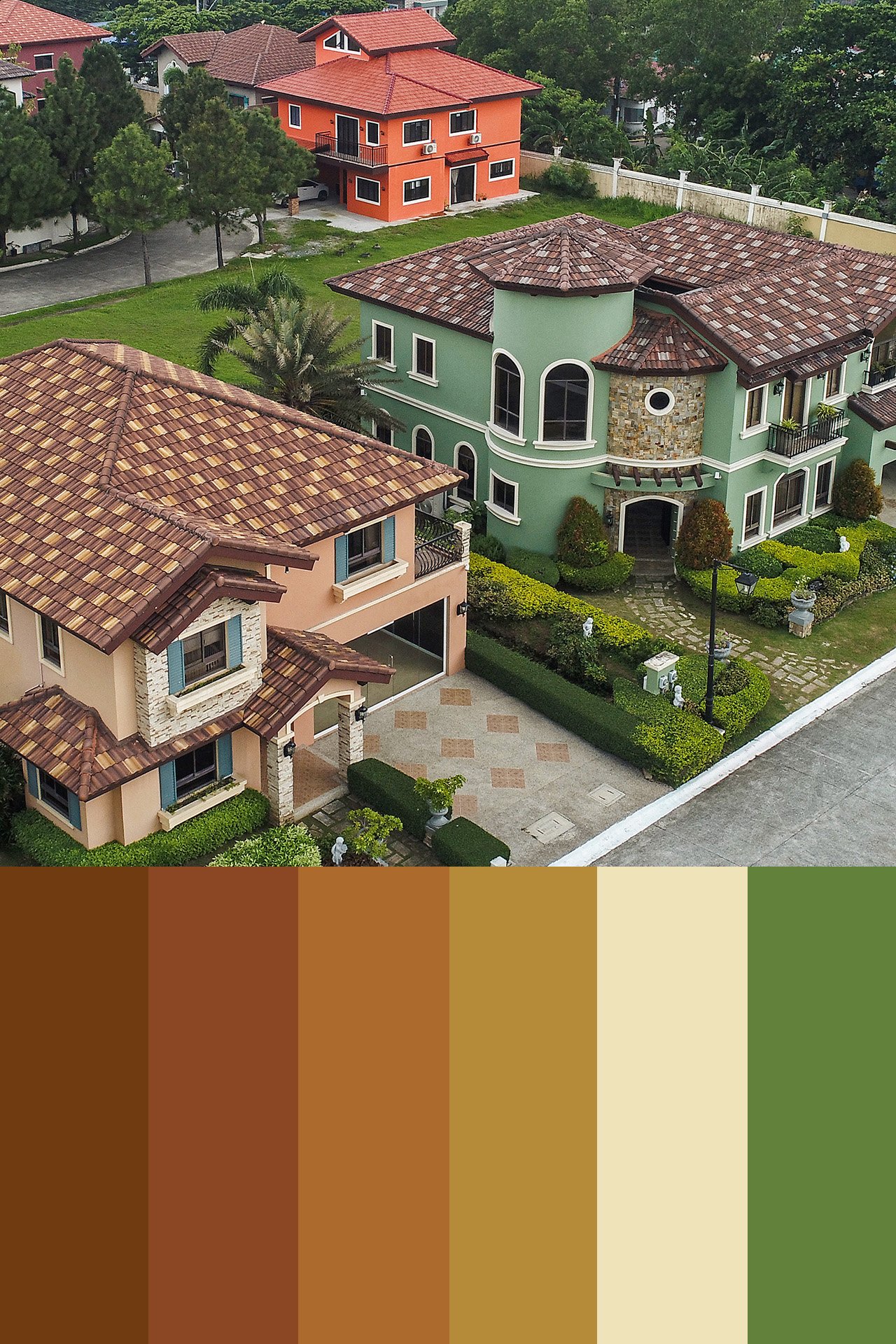 Homes in Italy, such as those seen in Portofino Alabang, frequently make use of the brand colors of intense orange, dark green, lime, and occasionally pale blue. You might use the colors cream and white on fabrics or interior walls to give off an air of refinement. In addition, you could use neutral and earthy tones to give off the impression of a welcoming ambiance.
You may learn more about Brittany's other luxurious color schemes by reading this post – The Color Palette of Luxury
Vista Alabang: The Little Italy of Brittany
There is a luxury house and lot in Metro Manila that is a favorite choice for the home living of home seekers who dream of experiencing the air of Italian life. Vista Alabang is a private community in Daanghari subdivisions that offers Italian-inspired residential lots for sale and luxury houses and lots for sale to accommodate the affluent who find the process of immigration to Italy daunting.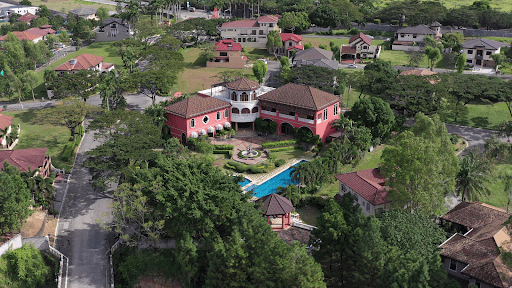 A view of Brittany's classic Italian-inspired luxury house and lot development in Alabang
Amenities, neighboring establishments, locations, and landscapes meet in this community in a detail-oriented master plan. The Vista Alabang properties of Brittany are a redefined Italian luxury in the Philippines that is a blend of sophistication, rustic charm, and distinct elegance and offers innumerable possibilities to the affluent. This house and lot in Daanghari embody the spirit of the Italian Renaissance, which will surely titillate your imagination.
Pre-selling luxury house and lot models and lots only for sale include three land developments of Brittany in Daanghari, namely: Portofino Heights, Portofino South, and Amore at Portofino.
Next Read: What Defines Italian Home Interior Design?
Next Read: 10 Best Colors For Your Bathroom Walls