BLOGS
Beach Property for Sale in the Philippines: Where To Find Them
"At the beach, life is different. Time doesn't move hour to hour but mood to moment. We live by the currents, plan by the tides and follow the sun."
— Sandy Gingras, Writer and Illustrator
The Philippines, which consists of 7,107 islands, has a coastline twice as long as the United States'.
The waters of the China Sea and the Pacific Ocean are warm and crystal clear; have fun swimming in them.
When you think of the Philippines, you probably picture extensive stretches of white sand beaches and crystal clear waters teeming with exotic fish and other marine life.
Beach Property For Sale: Why People Choose To Invest In A Beach House In The Philippines
There are numerous lots for sale in the Philippines that are by the beach.
If your dream vacation house is beachfront, you should definitely look for a beach property in the Philippines.
Indeed, there a numerous properties for sale here that you can get and turn into a beach home.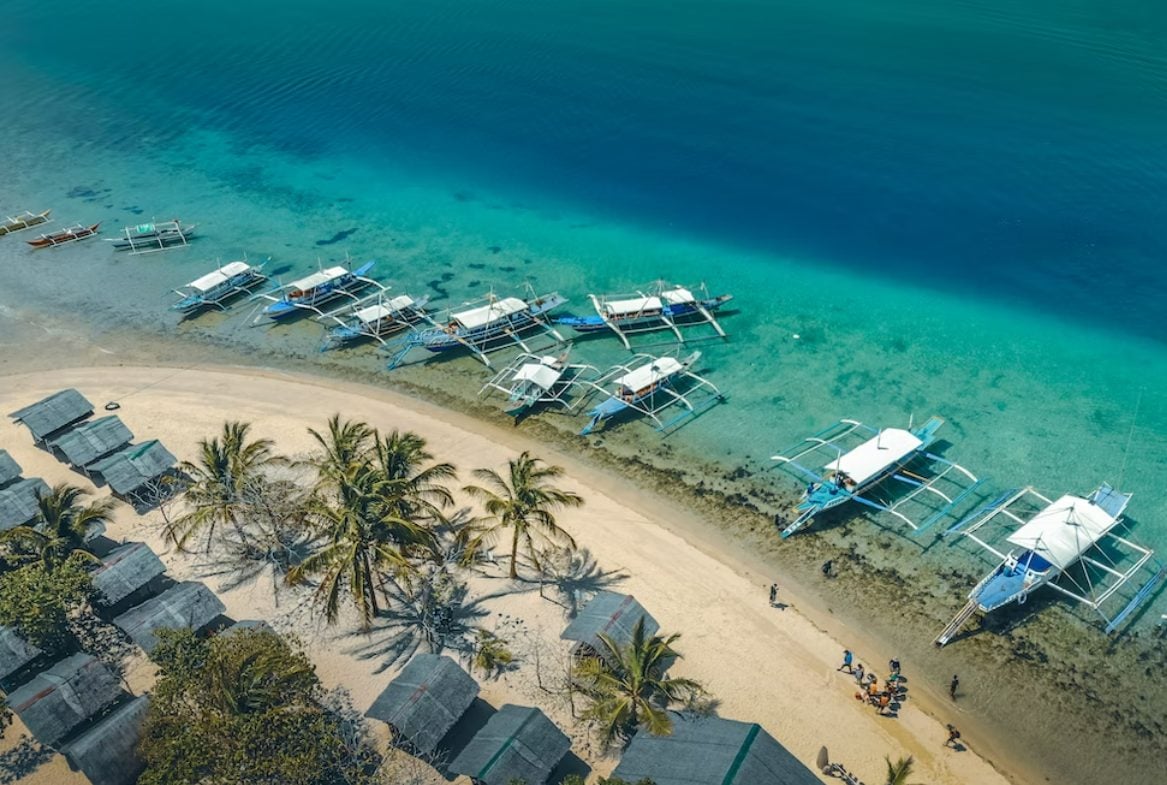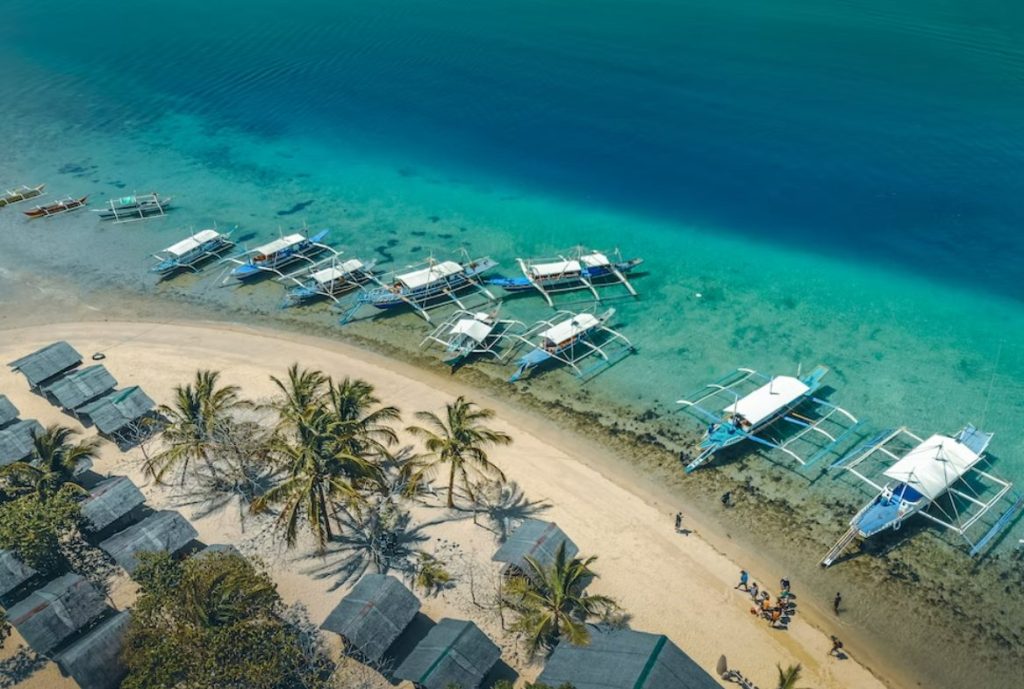 Here are some of the best locations where you can find a beach property for sale:
1.) Nasugbu, Batangas
Nasugbu is the biggest city in Batangas, thus it covers a lot of ground. It is untamed, with large swaths of unspoiled wilderness bordering Mt. Palay-Palay National Park and four maritime protected areas.
In reality, it encompasses all of the province's northernmost regions.
It is, like the rest of the country, a tropical paradise with plenty of opportunities for both beach enjoyers and mountaineers.
If it's large, Nasugbu has seen it. In terms of population, age, and total land area, it is among the most significant municipalities in Batangas.
Central Azucarera Don Pedro, one of the Philippines' largest sugar producers, is located there as well.
One more thing it has going for it is a wealth of natural attractions.
The town of Nasugbu is located on an agricultural plain, however the rest of the municipality is covered by a jumble of mountains that hide dozens of secluded bays and inlets.
The Hamilo Coast, Punta Fuego, and the Tali Beach Subdivision are just a few examples of the affluent communities that call these nooks home.
If you want to visit these beaches, you'll need to either have a connection there or book a house or villa with a keyholder.
Thankfully, Nasugbu isn't exclusive to the affluent.
You can find affordable resorts and fishing villages on many beaches that are open to the public.
2.) San Antonio, Zambales
The province of Zambales can be found on the island of Luzon, the Philippines' largest and most northern island.
The province's proximity to the ocean means that it's well-known for its seafood and its beaches. San Antonio is the southernmost municipality with a direct seafront, also has its fair share of beautiful beaches.
San Antonio's municipal government, under the leadership of Hon. Mayor Edzel L. Lonzanida, MD, was presented with the 2022 Seal of Good Local Governance: Pagkilala sa Katapatan at Kahusayan ng Pamahalaang Lokal by the Philippine Department of the Interior and Local Government (DILG) just recently.
In order to get the said seal, tourism, heritage development, culture and the arts should pass the needed criteria.
Moreover, social protection and sensitivity, peace and order, health compliance and responsiveness are important as well.
When it comes to sustainable education, youth development, business friendliness and competitiveness, financial administration, the municipality does not lack as well.
San Antonio is filled with wonderful islands, coves, and beaches.
The islands are Capones, and Camara. Anawangin, Nagsasa, Talisayen are the coves found here.
For the beaches, the municipality has San Miguel, and Pundaquit.
San Antonio aims to become "A premiere agri-ecotourism destination, with globally competitive, and vibrant economy, a resilient and empowered citizenry, living in a peaceful and ecologically balanced community with an accountable and responsive leadership."
3.) Liloan, Cebu
The Central Filipino islands of Visayas include the municipality of Liloan, a first-income class municipality situated within Metro Cebu.
Liloan, often known as "the Light of the North," was created in 1845 and got its name from the term "lilo," which means "whirling waters," which are plentiful along Liloan's extensive shoreline.
The total land area of the 14 barangays and 237 puroks that make up Liloan is about 5,210 hectares.
Liloan is rich in natural resources due to its location between the mountains and the sea.
The island is home to many marine sanctuaries that protect unique and endangered corals and aquatic life.
It also features a large mountain range covered in lush forest and indigenous flora and species.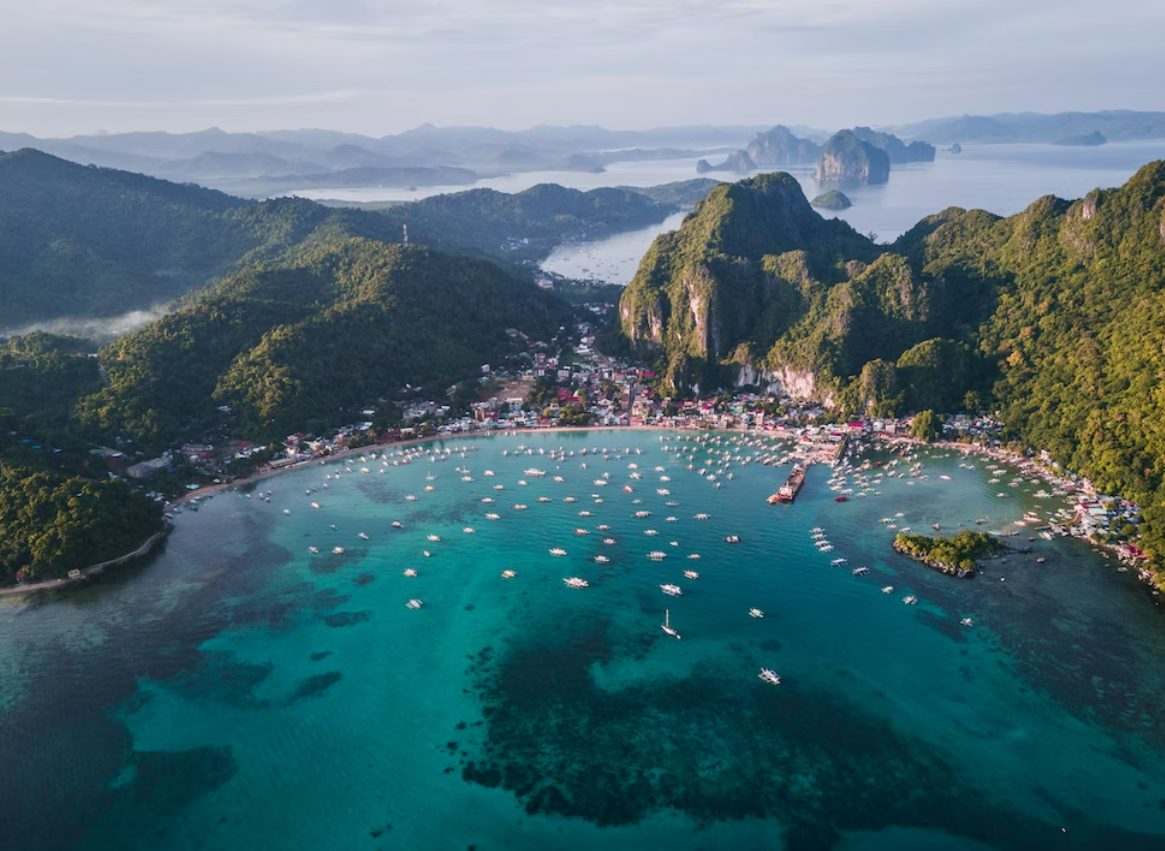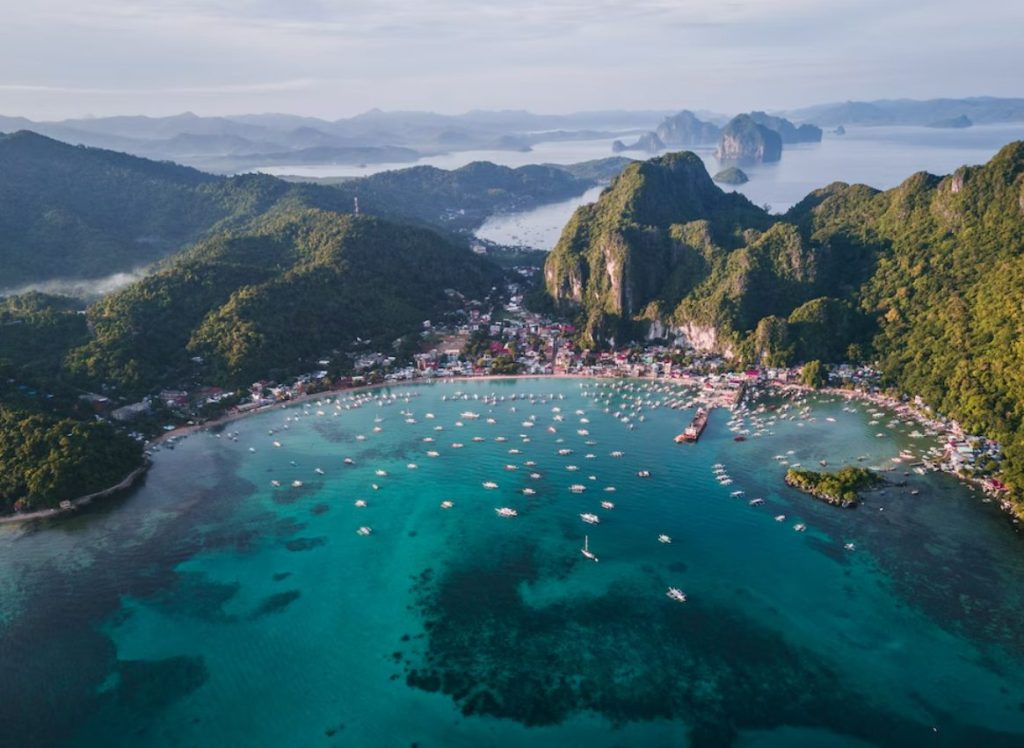 Avocados, mangoes, and other fruits and vegetables thrive in the temperate temperature and fertile soil of Liloan.
There are a number of beach and mountain resorts, in addition to a waterpark and wakeboarding facilities.
Liloan is a booming economic centre in Metro Cebu, and its biggest industry is real estate, with over 200 subdivisions and towns and a highly educated and talented populace.
Electronic goods, furniture, ceramics and pottery, bricks, and food products for export are only some of the products made in the expanding number of light industrial enterprises located in Liloan.
4.) Boracay
Boracay includes farmland and a protected forest. The island is only 1 km across at its narrowest point, with the famous White and Bulabog beaches located on opposing ends.
Boracay is a small island located about two kilometers from Panay's northwest coast.
A portion of Malay Municipality in Aklan Province. It received about 780,000 visitors in 2010 alone, making it the Philippines' most popular beach resort.
New domestic and international flights into and out of Kalibo airport must have sent it through the roof since then.
Wet and dry seasons are more obvious in the west and south, while there is never a dry season in the east and north.
The average annual temperature is between around 27 and 30 degrees Celsius.
The driest months of the year are April, May, and March here in Boracay.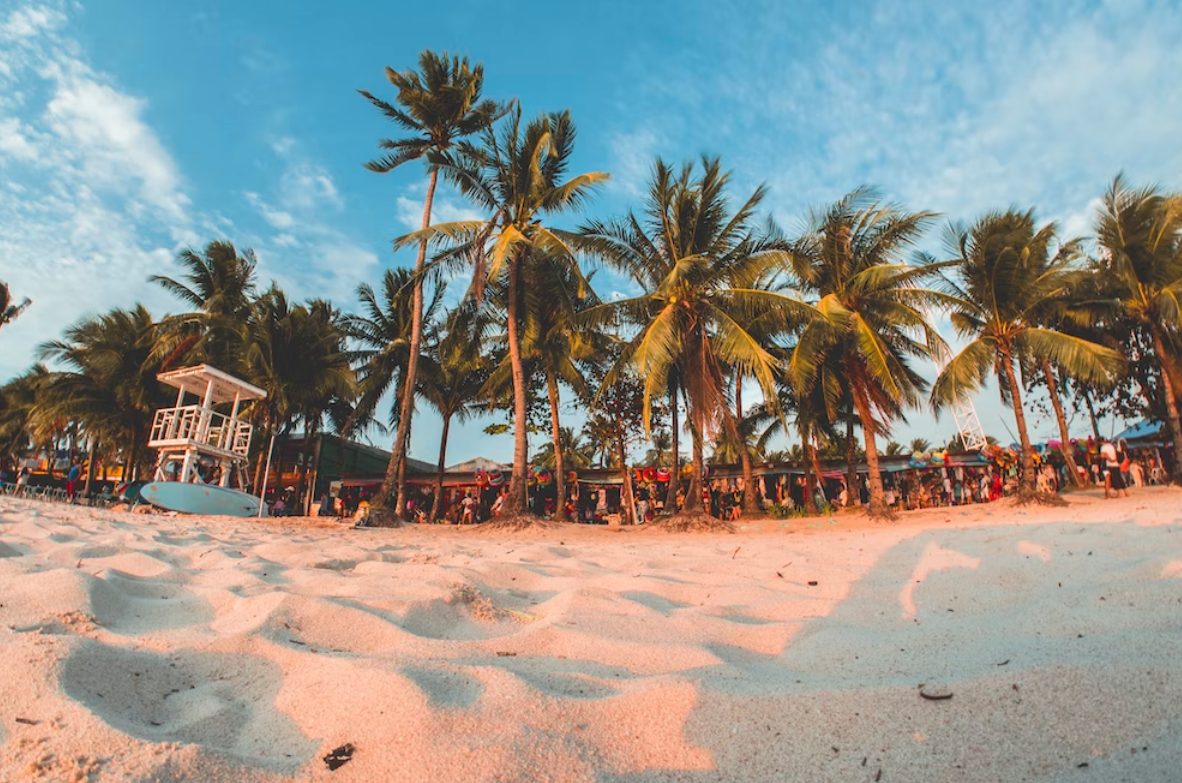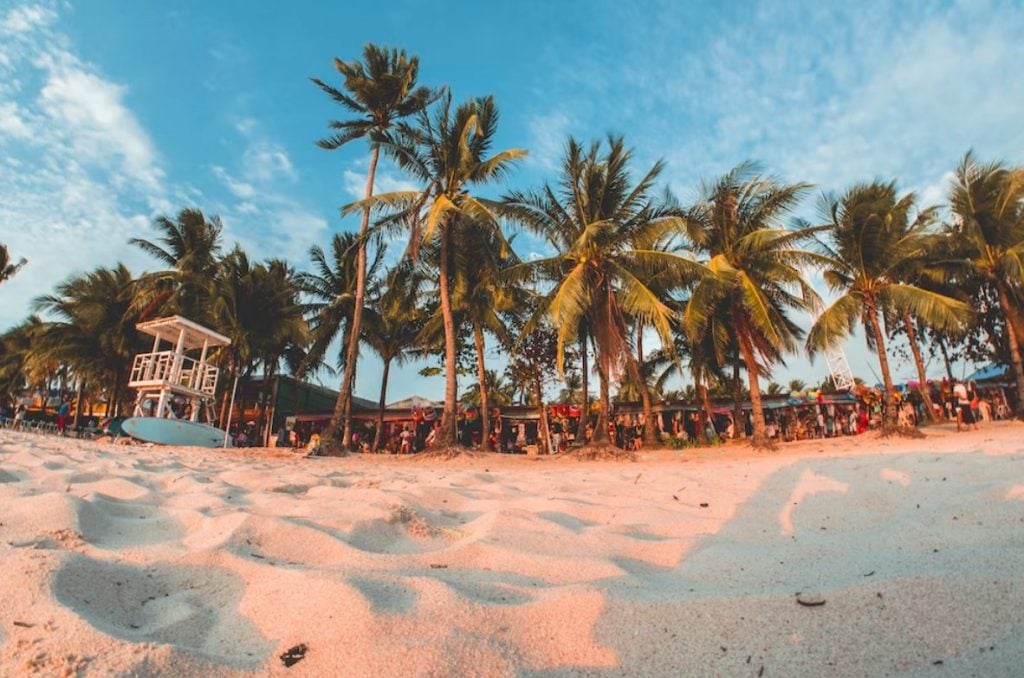 The expansive, pristine white sands of White Beach must be the primary attraction for many potential residents and business owners.
When the sun is shining, the sand here has a pure white color. It is so soft that it's a pleasure to walk on it and leave tracks all over the place.
The island's most famous beach, White Beach, stretches over four kilometers and is often so vast that virtually any sport can be played there.
The beach gently descends into the blanket of turquoise ocean, which deepens into blue as your sight travels.
The sailboats' shadows sway lazily on the waves, and the peaks in the distance provide a nice setting for the low-lying clouds that move with the breeze.
Boracay, famous for its powder-white beaches on the global tourism scene, offers a wide range of investment opportunities to savvy individuals and firms who wish to take advantage of the island's burgeoning economy.
Find a beach property for sale and soon, you will be able to buy a Home in Boracay.
Brittany Company is the pioneer in creating themed, high-end real estate communities where people can live out their wildest dreams.
Taking design cues from some of the world's most stunning locations, the opulent neighborhoods of Brittany bring the splendor of other places into the comfort of their own backyards.
As far as Brittany Corporation is concerned, quality construction and maintenance are the hallmarks of a successful real estate development project.
Indeed, Brittany goes above and beyond, setting new benchmarks in the realm of real estate construction.
The construction of the greatest urban landscapes in the world is underway when it's Brittany Corporation.
Suggested Read: Alabang Houses For Sale And The Best Italian Beaches
Suggested Read: Top Restaurants In Boracay To Add Your Bucket List
Suggested Read: Why You Should Invest In Boracay, Philippines
Suggested Read: What Is Boracay Like For Foreigners
Suggested Read: Top 10 Reasons To Visit Boracay