BLOGS
2023 Best Asian Cruises With Boracay Island Itinerary
The summer season conjures an image of bright skies, the warmth of daylight breeze, and a sense of wanderlust. For many, summer is the perfect time to enjoy beach activities or chase the sun by booking a luxury cruise to the best tropical spots around the world. High-end ships are like luxury real estate properties or five-star hotels on the sea. You can enjoy all-inclusive pampering services, world-class amenities, culinary treats, breathtaking views, and leisure activities onboard and onshore. Some of your best options are Asian cruises, including luxury cruises to Boracay island and other white beach destinations in the Philippines.
Cruises to Boracay have become increasingly popular among tourists, especially during the summer season. The island promises a slice of paradise and luxury to travelers, thanks to its unclouded beach waters and postcard-worthy vistas. Adrenaline-chasers can also look forward to the enticing nightlife and thrilling watersports activities in Boracay. If these fit your definition of a perfect summer getaway, then, an Asian cruise is your way to go.
Brittany Corporation lists the top cruises to Boracay and other oriental spots sailing this 2023.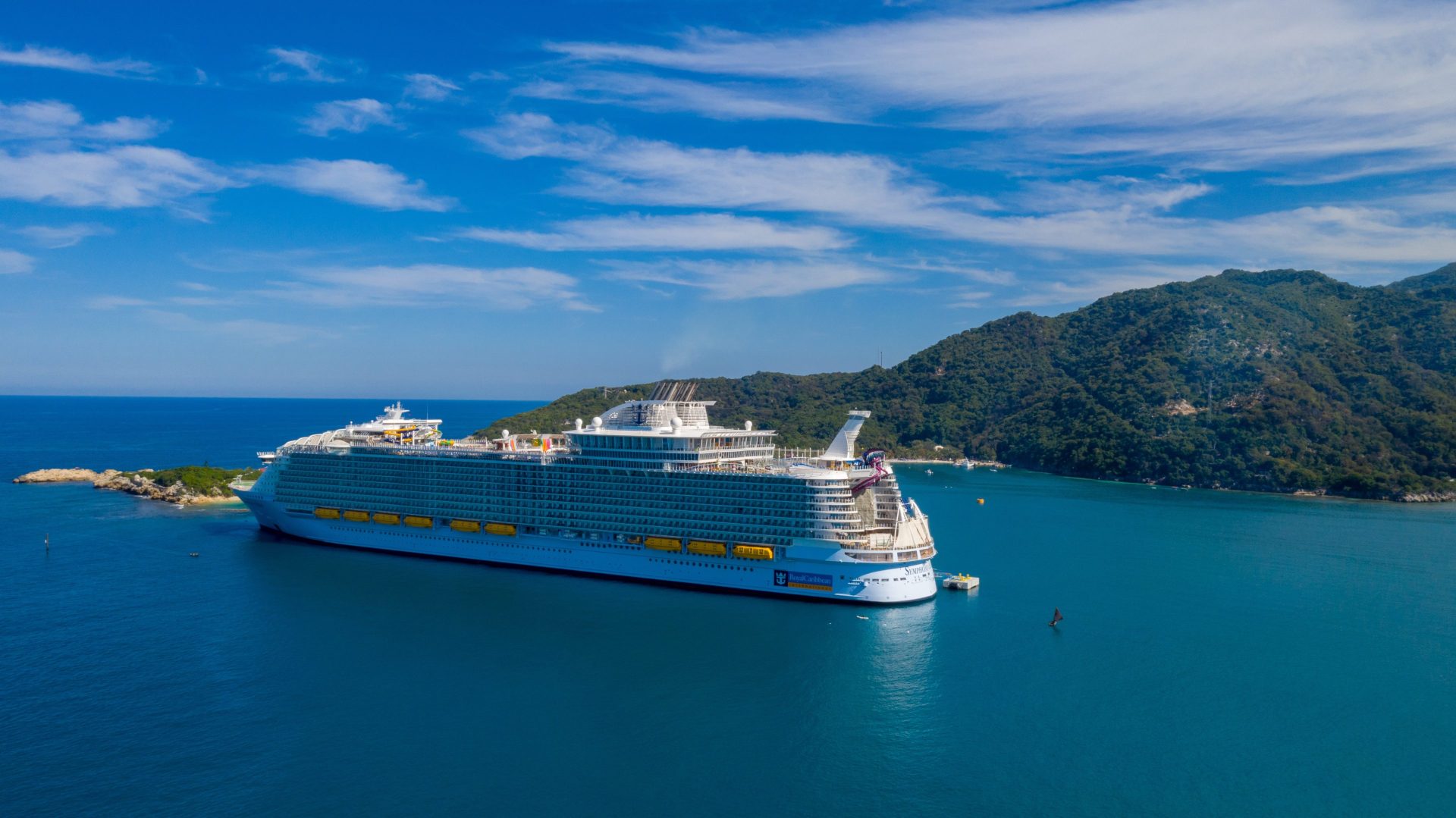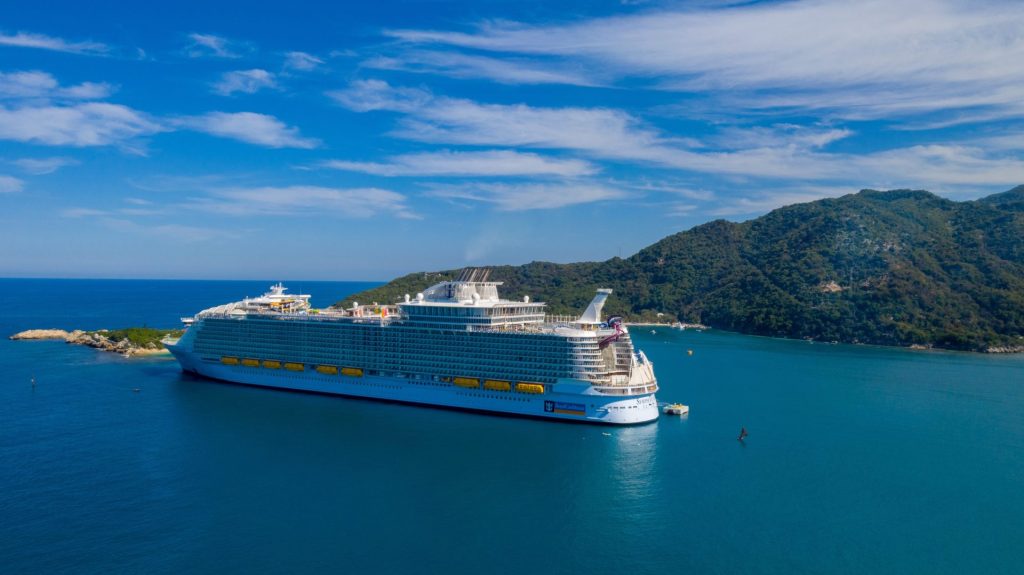 Reasons to Cruise in the Philippines and Other Parts of Asia for an Unforgettable Summer Getaway
You are probably wondering: why Asia? Traveling overseas offers a unique experience for everyone. Like many beautiful travel destinations around the world, Asia provides a distinct experience that is mainly rooted in the continent's oriental culture, locals, and geographic location.
Here are a few of the money reasons why luxury cruises to Boracay and other Asian itineraries could be worth the investment.
Explore the Diverse Cultures of Asian Countries
Sailing across asia gives you an immersive experience of the continent's multifaceted culture with the comfort and ease of a single onboard accommodation. For instance, a three-day (or more) cruise to multiple ports in japan introduces you to quaint Buddhist temples in the countryside Japan and the bustling night life of Tokyo's crosswalk. The same applies to Southeast Asia, where you can explore the Angkor Wat in Cambodia, visit the beautiful pagodas of Myanmar, and experience the popular spa culture of Thailand.
Visit Stunning White Sand Beaches and Beautiful Islands of the Tropics
Southeast Asia is a home to over 20,000 islands, gifting it the most beautiful white-sand beaches in the world. Whether you are up for diving, snorkeling, or simply lounging on the beach side, you will find a spot that will suit your preference. Some of the world-class beach destinations in Southeast Asia are Phuket in Thailand, Bali in Indonesia, and Boracay island in the Philippines.
Enjoy the Tropical Weather
Due to its geographical location, tropical countries have sunny days almost all year round. The dry season is the perfect weather condition for a beach summer vacation, island hopping, or hiking on mountain trails. The rainy season is less ideal, but compensates with cool air, cheaper luxury cruise fares, and less crowd.
Either way, both could be ideal situations, depending on your current travel needs and preferences.
All Aboard The 3 Biggest Asian Cruises to Boracay Island this 2023
Your dream Asian luxury cruise vacation starts with choosing the right cruise line. Although the big shots like Norweigan Cruise and Hollan America dominate the industry, there is still a long list of world-class cruise ships to choose from—and you want to find the one that will fit your preferred price points, itineraries, culinary offerings, and other preferences. In short, you want something that offers the best value for its fares.
As such, we've compiled a list of the top Asian cruises that include a stop at Boracay.
Holland America
When it comes to ultimate luxury and refined atmosphere, Holland America does it best. The luxury cruise line is a top choice among affluent adults, particularly multi-generational families and seasoned travelers, because of its sophisticated service and minimalist theme. The 24-hour room service and five-star course dinner are only a few of the many luxuries awaiting passengers. Travelers can also enjoy mostly adult-oriented onboard activities and enrichment programs such as ballroom dancing lessons, pilates, culinary classes, and even mixology workshops. Shore excursions include bike tours, wildlife encounters, and helmet diving.
As part of its around-the-world voyages, Holland America offers one of the best Boracay cruise trips this year. Its Westerdam ship is scheduled for a 14-night cruise across Japan, Taiwan, and the Philippines on October 28. Departing from Yokohama (Japan) port, Westerdam will sail across 15 cities, including Manila, Boracay island, and Puerto Princesa in the Philippines. Expect to spend 4 days at sea and 11 days on shore excursions.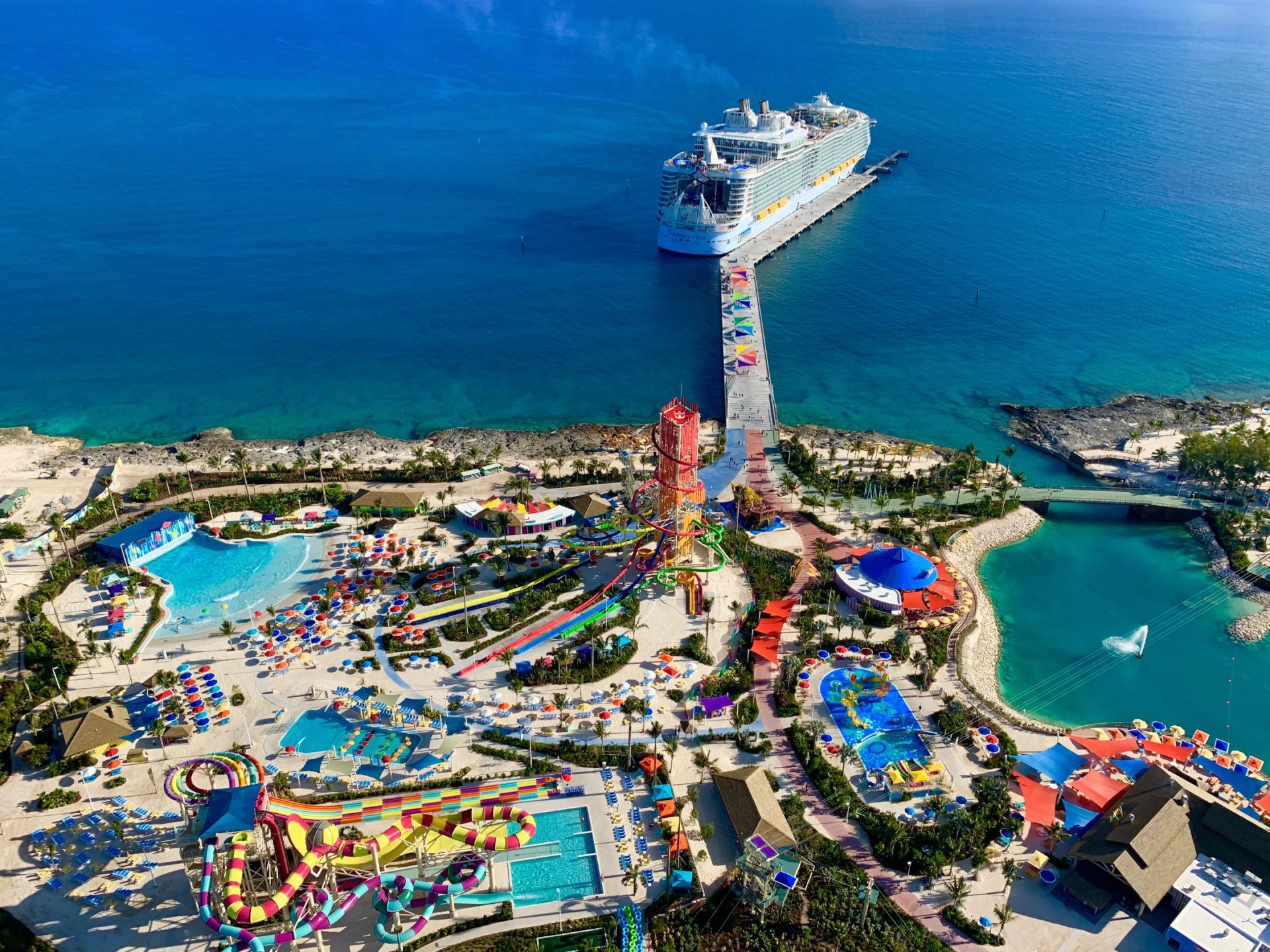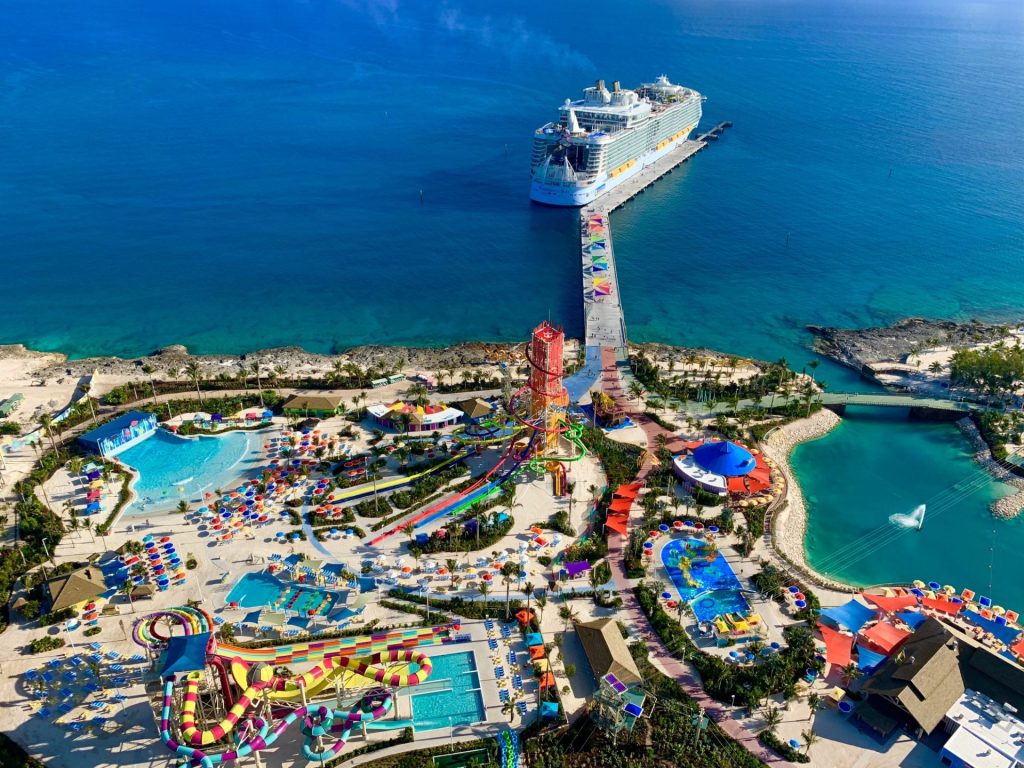 The Norweigan Jewel
Luxuriously modern with a laid-back ambiance, the Norweigan Jewel is the flagship Jewel-class ship under luxury cruise giant, Norweigan Cruise. The former recently upgraded its amenities to offer more dining and entertainment options onboard. Some of the major upgrades include all cabins and suites, restaurants, lounges, cafes, pools, and a "teen-only" Entourage club. Norweigan Jewel is also a great choice if you are a fan of recreational and leisure activities. Interactive game shows, sports games, live music, and dance bars are just a few of the entertainment options waiting for you onboard.
This year, Norweigan Jewel is offering one of the best Boracay cruise trips, which started in February. One of its voyages is the South East Asia tour, a 1-night cruise to 11 ports across Asia. The tour will begin in Bangkok, Thailand, and end at Philippine stops, including Puerto Princesa, Boracay, and Manila. Fares include a cabin with a bed and private bathroom, the majority of onboard entertainment, Kids Club pass, select dining options, and basic beverages.
Oceania Cruises
Oceania Cruises is a great introduction to upscale sailing in Asia and around the world, minus the high price points that most luxury cruises offer. The cruise line is popular for its mid-sized luxury ships that serve as avenues for the finest culinary experience onboard, exemplary service, and expertly-curated itineraries. Cabin sizes range from cozy rooms to huge designer suites, giving passengers flexibility in terms of price points.
This 2023, Oceania Cruises is set to sail in Asia, visiting popular ports across the Philippines, Singapore, Hong Kong, and Japan, among others. The luxury cruise voyages of Nautica and Riviera ships will include the Boracay island on its set itineraries. The longest of its Asian cruises with Boracay stop this year is 22 nights. The East Asia Escapade Voyage starts at Singapore and ends in Japanese ports, crossing Puerto Princesa, Boracay, and Manila. The cruise will begin in March, with rates starting at $7,249.
For more information about the schedules, rates, and itineraries of the best Boracay cruise lines available in 2023, click here.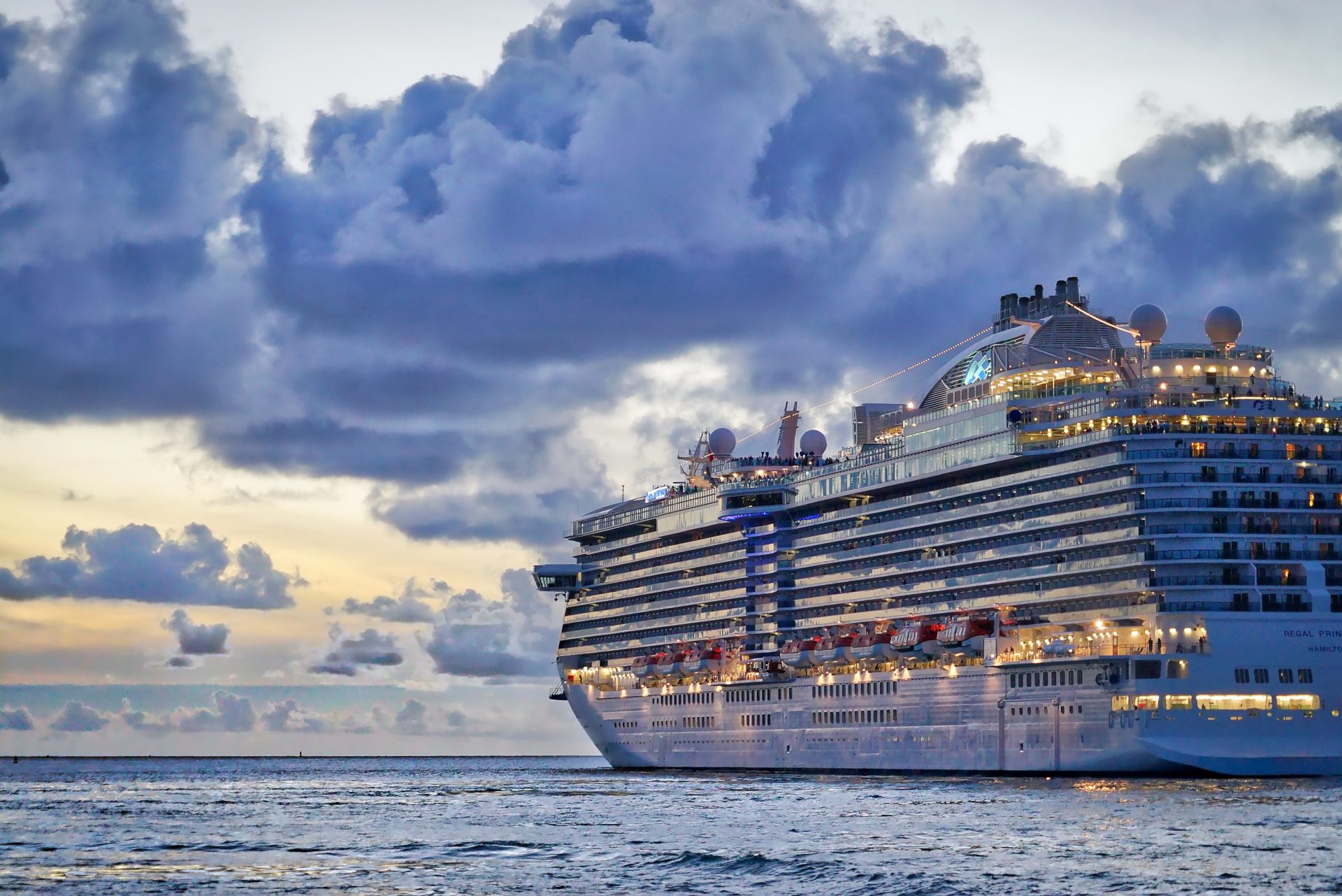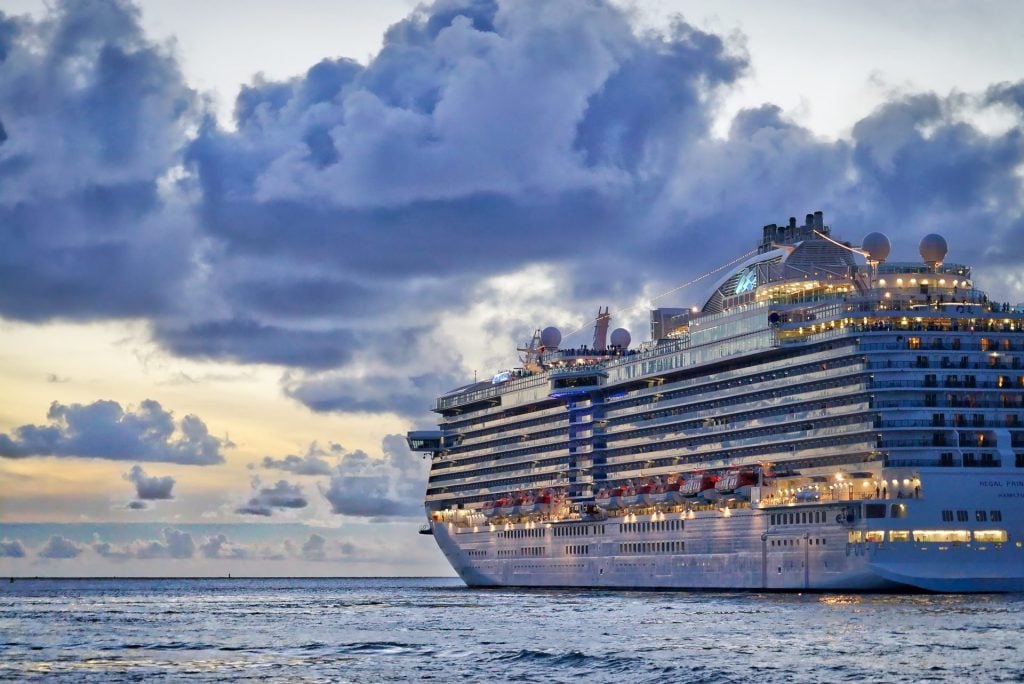 Get Set: Experience the Best Boracay Cruise with these Onboard Preparation Tips
Cruises to Boracay—and luxury cruises in general—can be equally exciting and nerve-wracking, especially for first-timers. Spending several days sailing at the sea can be a bit tough for some, even more so for those who do not fare well with motion sickness. The good news is crew ships are equipped with the necessary amenities and staff on board to keep your sailing experience safe and enjoyable. But as a passenger, you also have the responsibility of preparing for your cruise to ensure a smooth voyage.
First off, secure your cruise tickets and other travel documents. Double check your booking confirmation on the cruise line's website and check for your luggage tags. If you are sailing overseas, it is a good idea to bring your passport with you in case you need to book emergency flights mid-cruise. Next, create a packing list and pack your luggage accordingly. Some cruise ships have a smart-casual dress code for their specialty restaurants, so it helps to check such information beforehand. If you have dietary restrictions or special circumstances, inform a cruise representative before your voyage so they can accommodate your needs onboard.
With a a luxury cruise destination like Asia, each day on your voyage is an adventure. Imagine waking up to various destinations and discover different cultures daily—that is a reality that only great luxury cruises can offer.
Liked what you read? Brittany Corporation is your definitive source of everything about luxury living, the affluent culture, and the latest of luxury real estate developments in the Philippines. Discover your next dream home by taking a quick virtual tour around the upscale homes of Brittany Corporation! If you have any sales-related or career-oriented concerns, reach out to the Brittany Salesforce by clicking here.
Suggested Read: Luxury Cruise Industry Resumes Operations In 2022
Suggested Read: What To Prepate For Your Cruise Vacation
Suggested Read: 5 Actions To Take When You Get A New Client
Suggested Read: Why You Should Invest In Boracay Philippines
Suggested Read: Luxury Cruise This Holiday Season