BLOGS
Baguio Number Coding Scheme
The Number Coding Scheme is also called the Unified Vehicle Volume Reduction Program or UVVRP. The first implementation was in 1995 by a memorandum released by the Metropolitan Manila Development Authority (MMDA). They are also the ones responsible to issue traffic violation tickets.
What exactly is a Number Coding Scheme?
Since many people are owning cars, roads are most likely to be affected by the volume of motorists. The number coding scheme aims to reduce traffic volume of vehicles to avoid road congestion. Especially during peak hours, when people go to and go out of work, there is a great cause of traffic slow down. The program follows restriction of vehicle's plate number in a specific day during the weekdays.
Before the 1995 implementation, an "0dd-even scheme" was first the first to implement. But just like today, the apprehension is based on the license plate. Plates ending with an even number are not supposed to travel during Mondays, Wednesdays, and Fridays. While plates ending with an odd number are not supposed to travel during Tuesdays, Thursdays, and Saturdays. It was supposed to be a temporary scheme, so it was suspended for a while. But they have observed that traffic congestion was lighter with the number coding scheme, so they came up with a revised and expanded number coding scheme. The step was said to lessen traffic volume by 20% and it has brought a positive effect to the travel patterns on the road.
The reimplementation of number coding scheme is caused by the rising number of vehicles traversing the road. According to a latest volume count by MMDA Traffic Engineering Center, there has been a large number of vehicles than before which are travelling in EDSA. And as they forecast, they are seeing that it will still increase by 11% or higher than the records during the pre-pandemic level.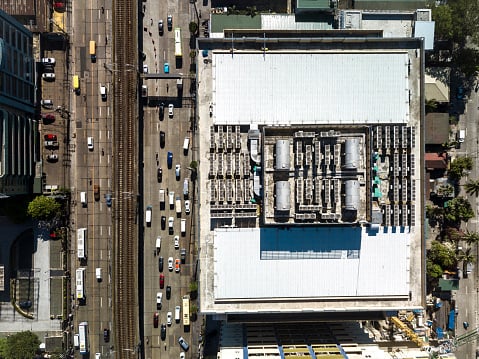 Is there number coding in Baguio 2022?
The National Capital Region is not the only place where number coding is implemented, because Baguio City is a famous tourist destination, a large number of people plan a vacation stay in the city especially during the peak season. Most people travel by their personal cars or rented vehicles for the reason that it is more convenient and safer. Baguio, aside from tourism travel purpose, is a great place to test driving skills or to brake in a new car. Additionally, more people are now considering the city as a permanent place to live in. In that case, you can conclude that Baguio City is in demand to people and is somehow overpopulated. Regardless of what type of vehicle- whether public utility vehicles or private vehicles, all are subject to obey the traffic rules. So, to avoid any conflicts on your plans and itineraries, you need to be informed about the existing number coding scheme in Baguio.
Here is everything you need to know about Baguio's number coding scheme.
Number Coding Implementation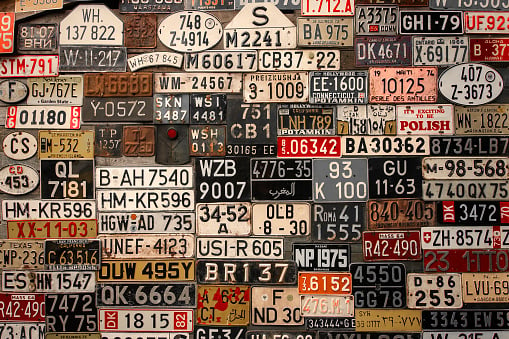 The vehicle number coding restriction in Baguio is only implemented during the weekdays. But unlike in Metro Manila that has window hours, where vehicles in cities like Taguig City and Valenzuela City are not allowed to be on the road from 7 A.M. to 10 A.M. and 5 P.M. to 8 P.M; Baguio city has a straight number coding hours starting from 7 A.M. until 7 P.M. The last digit of the license plate is the basis of restriction following this schedule:
Monday- Plates ending in 1 and 2
Tuesday- License plates ending in 3 and 4
Wednesday- License plates ending 5 and 6
Thursday- License plates ending in 7 and 8
Friday- License plates ending in 9 and 0
Note: For those who have newly acquired a car, the conduction sticker serves as a temporary plate in following the number coding scheme.
Places included in the Number Coding Scheme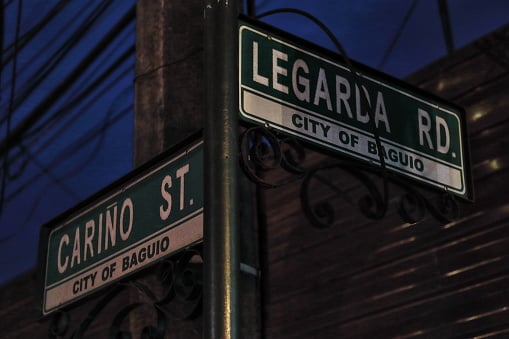 A number coding zone is implemented consisting of perimeter areas which are the following:
Naguilian Road (From Bokawkan junction to Abanao junction)
Road to Yandoc street and itself
Legarda Road, BGH Circle, and Marcos Highway
Kennon Road
Military Cut Off Road and Military Circle
Teacher's Camp Road
M. Roxas Road bound to Trancoville Bridge
Parking along the public roads from 7 A.M. to 7 P.M. inside the perimeter is also prohibited. However, pay parking are everywhere so you can leave your car while you roam around the city.
To avoid penalty, motorists should take note of this perimeter and search for an alternate route to reach their destination.
Exemption to the Number Coding Scheme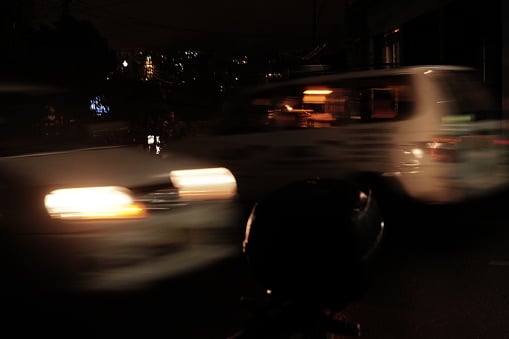 The following types of vehicles and circumstances are subject to exemption, listed below are:
Buses that are used for educational purposes like field trips and excursions
Government vehicles with red plates that are used for official functions
Philippine Postal Corporation vehicles that are used to deliver mails
Armored cars which are used for transferring bulks of money
Vehicles used for medical emergencies (e.g., ambulances or even private vehicles that carry people who require immediate medical attention)
Fire trucks and water delivery trucks that are used in assisting fire control
Garbage trucks, fuel trucks, and other trucks that deliver or bring necessary services
Utility companies' service vehicles that are used to fix or repair systems around or within the area of the number coding zone
School services that are registered in Land Transportation and Regulatory Board (servicing from 6:00 AM- 9:00 AM and 2:00 PM- 6:00 PM
Private vehicles and public vehicles that are used for attending activities like conferences, assemblies, and conventions
Media vehicles that need immediate reporting (e.g., Philippine Daily Inquirer service)
Vehicles that are used in delivering essential and/or perishable goods
Baguio's Number Coding Suspension Instances
Suspending the number coding scheme is raised by the local government, specifically the City Mayor with the following instances:
unforeseen situations like natural calamities
celebration in observance of a specific official event or activities relate or co-related to the city government
An example of a periodic suspension of number coding scheme is during the pandemic. Because viruses can easily be mutated and transferred in person, the Metropolitan Manila Development Authority (MMDA) ordered a non-contact apprehension policy. Some may say that the newly implemented order is stricter than the pre-pandemic level of apprehension. It is because cameras are everywhere to monitor vehicles.
Penalties
The violations against the number coding scheme will fall under the City Ordinance Numbered 7-84 namely "Non-Observance of Traffic Control Signals and Signs".
The non-contact apprehension is still on going and the process includes assessing the videos caught on cameras and after thorough deliberation, the MMDA will issue traffic violation tickets to drivers caught violating.
The violators will be subject to a penalty and confiscation of driver's license. Along with the said penalty, additional fines like retrieval of license will cost PHP 500. This apprehension is present to remind motorists that obedience of the law should be practiced for the benefit of all.
Plan your Baguio Trip wisely with Bern Baguio
If you are worrying about the number coding scheme in Baguio City for your future trips, take a day off and enjoy the serene environment at Bern. Remember that it is never a waste when investing in a good place to live in or stay that lets you enjoy full access to your physical and mental needs. Bern Baguio will soon open its doors if you are looking for a condo for sale.
The life full of luxury living and nature awaits!
READ NEXT ARTICLE: THE FAQS OF BUYING A LUXURY HOME
READ NEXT ARTICLE: BEST FEATURES OF AN AMERICAN HOME