BLOGS
2022 Design Wrap-Up: Interior Design Trends
With the new year looming around us, the tendency and expectation of living up to the new year's resolution is as exciting as trying out new things to complement our resolutions. This may include a new hairstyle to match your resolution of coming up with a new and fresh look.
You may also go for a new premium gym membership to start your journey to a healthier lifestyle. Others even go as far as getting a subscription to a diet plan or menu to maintain their figure. One way or another, each year brings a more productive and positive commitment.
Having said that, one of the best ways we commit ourselves to betterment is by giving our homes new stylish looks to achieve the ambiance and inspiration we are going for. This year many of us have seen the importance of updating the look of our homes. This may include purchasing new furniture and kitchenware or new decorating patterns. To add more drama, others opt for well-exposed lighting and bright-colored ceilings and walls.
This only proves that revamping the overall interior design of our homes not only helps in beautifying our homes but also solidifies our overall outlook in life by coming home to a newly-furnished home.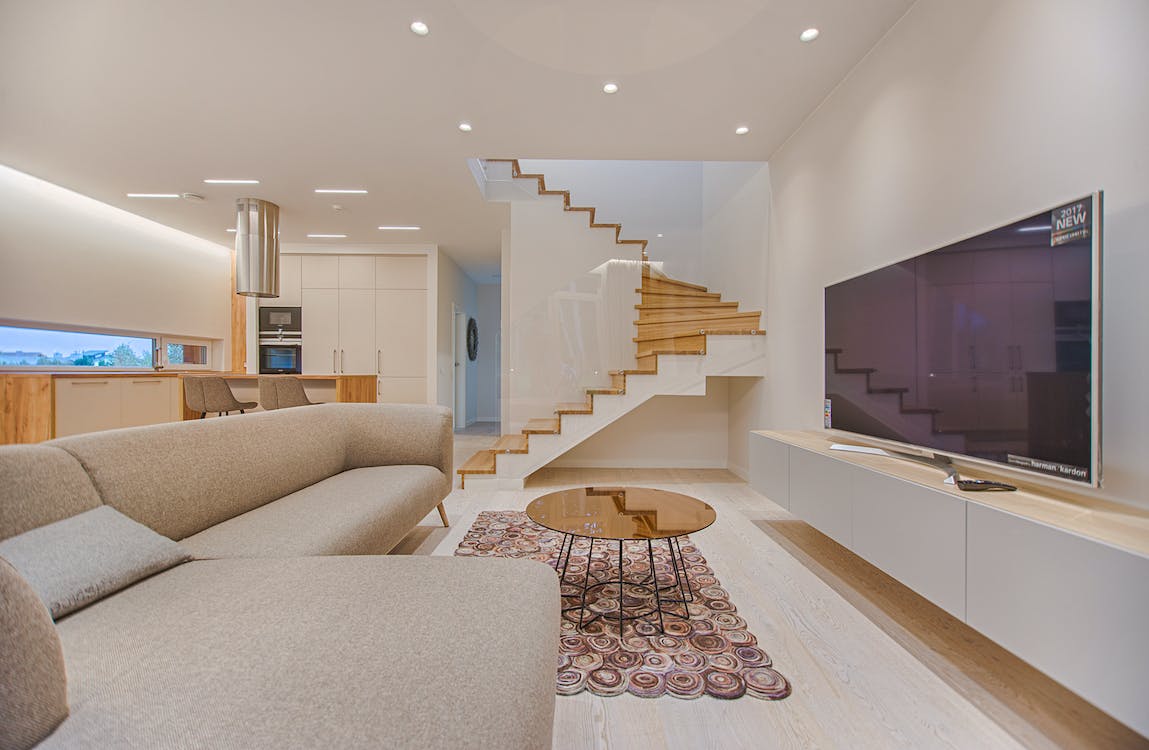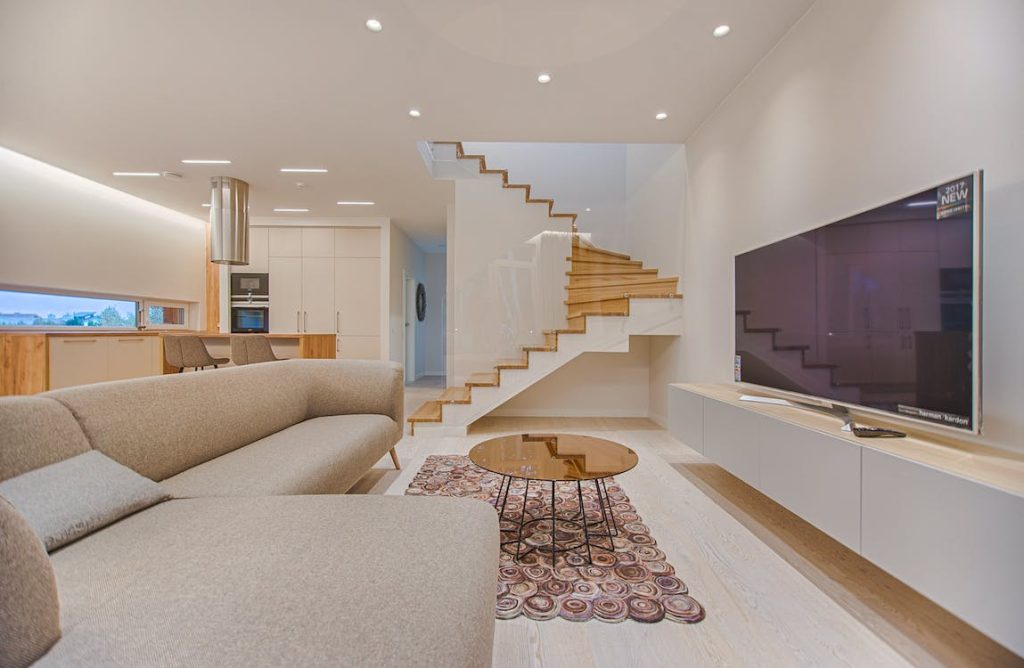 What is the most popular home style in 2022?
In 2022, there are a handful of design trends approved by interior design professionals, architects, and engineers that stood out. To summarize, here are the greatest decorative and functional interior design trends that will make a room usable, secure, and appealing for the year 2022!
Interior Design Trends 2022:
In 2022, textured furniture was once again a fashionable design. Whether fake or real, leather has the power to create and improve an environment's vibe. It is unquestionably a cozy fabric for modern living and sleeping rooms. You can let your leather's natural coloring or make a genuine statement with a bright color. Also, you may add softer accessories or textured scatter pillows to contrast the material.
Leather's natural texture and durability provide a distinct, timeless appeal that instantly makes any interior look and feel more refined. Its luxurious character brings richness to both minimalist and organic spaces, as it can be used in modern or classic designs.
Whether you add a leather sofa, statement chair, or beautiful accessories like a pouch, it instantly adds a touch of glamour without overwhelming the space.
When thoughtfully chosen and combined with other materials such as wood, stone, and metal, the luxe leather will become the star of your interior design.
2022 design trends focus on a mix-and-match style from different eras, but going back to the retro is still a classic move! With a contemporary twist, a flash into the past resurfaces. This is frequently referred to as the retro or vintage look. Retro interior design is an eclectic fusion of new forms with vintage materials and finishes or vice versa.
In this trend, any decade can be tapped into, such as the 50s, 60s, and 70s. It incorporates a kaleidoscope of dissimilar design elements, hues, shapes, and forms that makes the trend in style.
This style will be more clearly understood and depend greatly on the ratio of old to new. Retro styling is perfect for any home looking to add some unique character. With a careful blend of old and new, vintage vibes can be created without the overwhelming presence of outdated furniture.
The goal is to bring in those wonderful retro colors while keeping the modern structure, giving your living room or house a facelift that will make all your friends jealous. Burnt Orange, Mustard Yellow, and Moss Green provide subtle yet chic touches to craft a cozy, inviting atmosphere for you to enjoy for years. No matter the style or size of your space, adding a bit of retro flair is sure to give it an edge and plenty of personalities!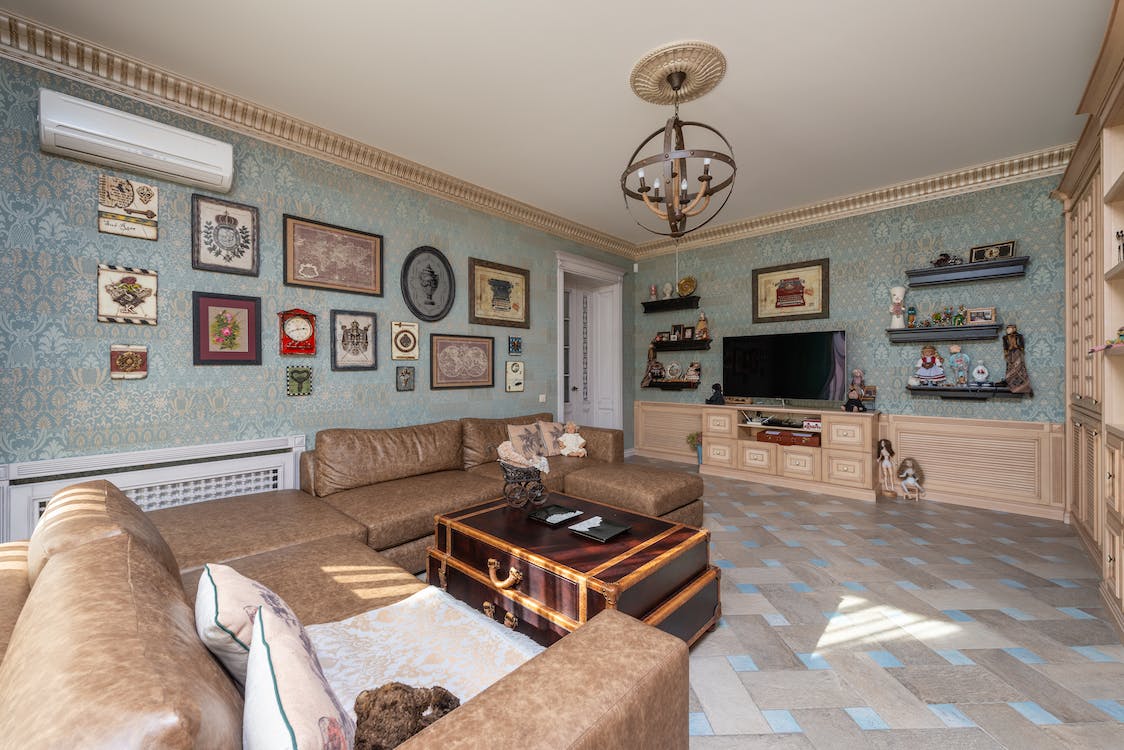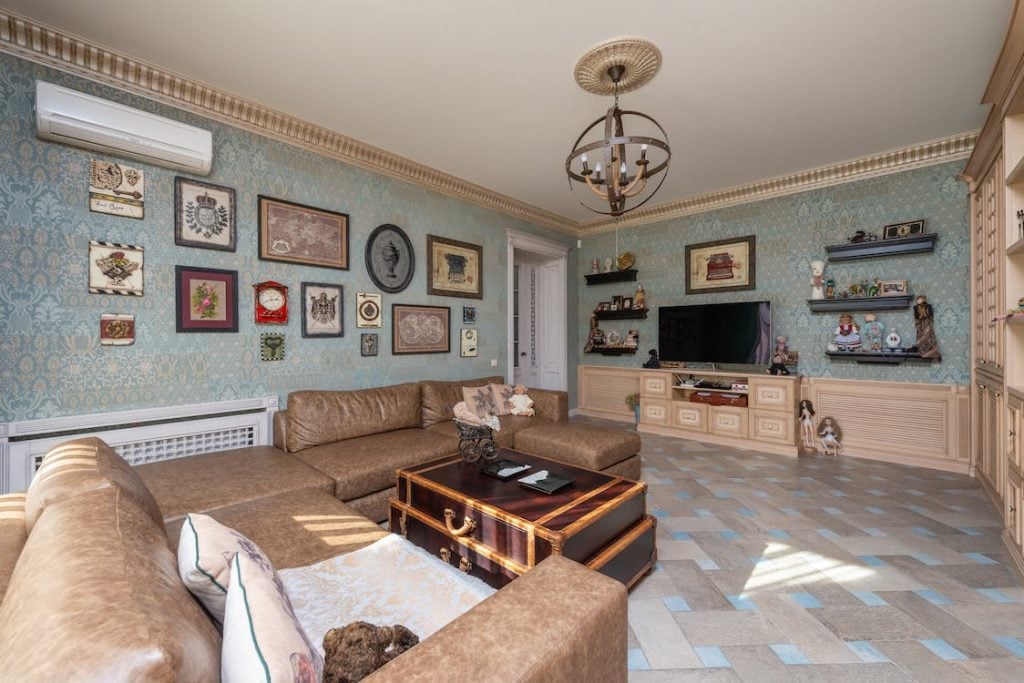 Single-purpose areas appear to be extinct in this generation, where young adults are looking for ways to thrive in a solo-living set-up. With this in our mind, 2022's interior design trends include clever suggestions for multifunctional rooms in light of recent advancements in architecture and design. Utilize all available space by using tidy and creative room-dividing strategies.
Convertible Spaces are the perfect way to bring a modern, contemporary look to any home. One sample of this trend is the fold-up beds do a great job of adding amazing style and flexibility to any room.
It takes a specialty design team to develop these intricate designs that fold away into a cupboard while still looking fantastic when in use. It's no wonder they're quickly becoming popular among homeowners who want maximum space utilization without sacrificing style.
What are the 2022 Interior Design Colours?
With colors setting the tone for a home, taking the time to find colors that match your personality can be extremely rewarding. In past years, tones of pastel hues were popular, but as 2022 approaches, much bolder colors with textured lines and designs are gaining traction. You'll increasingly see people showcasing their own sense of style through colors that are exciting and inoffensive.
Bold shades will become more commonplace in environments ranging from modern apartments to suburban homes, allowing homeowners to make a statement or just bring a bit of energy into their space. With creativity driving the trend, you'll surely have plenty of options as you decide how best to reflect your personality at home.
Here are the few colors for 2022 that will help you to make a space that will bring a calm, serene and centered presence into your home!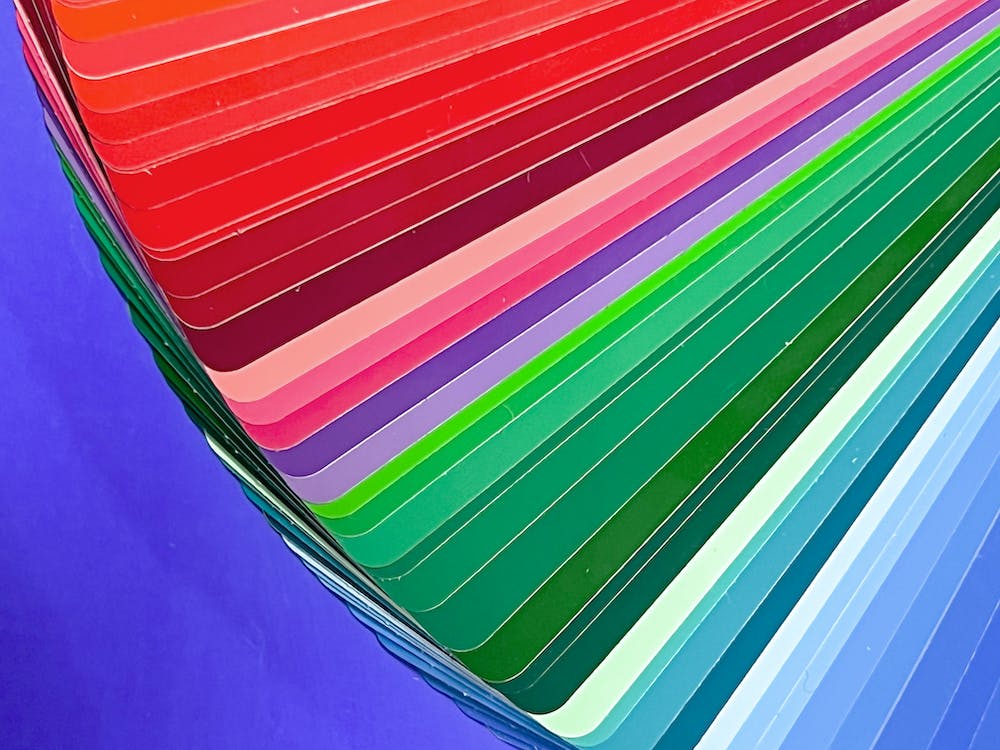 We looked for ways to make our houses supportive and uplifting of us after the pandemic forced many of us into closer interactions with them than we'd possibly ever had. If we were unable to leave the house, the least we could do was make it into a tranquil retreat. Given this, it is understandable why wellness-promoting home color, green, and an overwhelming amount of houseplants soon appeared.
The revolution in indoor greenery began last year, and it has now risen to epic proportions. The use of green in various aspects of interior design is currently a new green trend. Green helps an individual relax, refocus as well as encourage a setting that seems rooted and ties the inside to the exterior.
Brown is a cozy and secure color that embodies our desire to be surrounded by natural elements. Brown is frequently the shade we refer to as wood or lumber; it is granular and inherently earthy. Being natural, it complements practically every color. Designers adore brown. Right now, it has taken the place of the neutral gray and is pervasive.
Most likely, the first thing that comes to mind when you think about yellow is the sun. The color yellow is happy, sunny, pleasant, and vibrant. It gives us a warm, content feeling. Yellow is a happy color when used in color therapy. Even in a tiny room, yellow accents, walls, or furniture can provide brightness to the interior design.
Conclusion
This coming year, whatever manner of revamping your interior design worked for you , what matters is you were able to give your favorite spot a makeover. It is also a reminder that home is your own and you are free to create a space where you can express your own interior design.
Luckily, Brittany offers luxurious homes that you can customize and make your own space.
The Brittany by Vista Land's development offers an authentic resort ambiance that is available to its residents and potential homebuyers year-round, in addition to its passionate design and dynamic living spaces located in several locations – Tagaytay, Daang Hari, Laguna, Sucat, Baguio and expanding more in Davao, Batangas, Cebu, Boracay and Siargao.
Suggested Read: Designing Dramatically With Brown: The Rise of A New Palette
Suggested Read: 10 Best Colors For Your Luxury Brittany Home
Suggested Read: New Spots To Visit In Evia Lifestyle Center
Suggested Read: 10 Best Colors For Your Bathroom Walls
Suggested Read: The Amazing Benefits of Brown Rice