BLOGS
10 Type of Woods Used For Furnitures
For Filipinos, wood furniture is a part of our culture. When we think of the most beautiful houses in the Philippines, we don't usually think of concrete or metal walls, posts, and flooring; it's wood we get to picture in our minds. The same thing goes for our furniture pieces. Almost all of us grew up with wood furniture in our homes, and most of them are still being used in our present households. Even we have bought new homes, and even if we live in a modern luxury condo, wood furniture holds a special place in our hearts.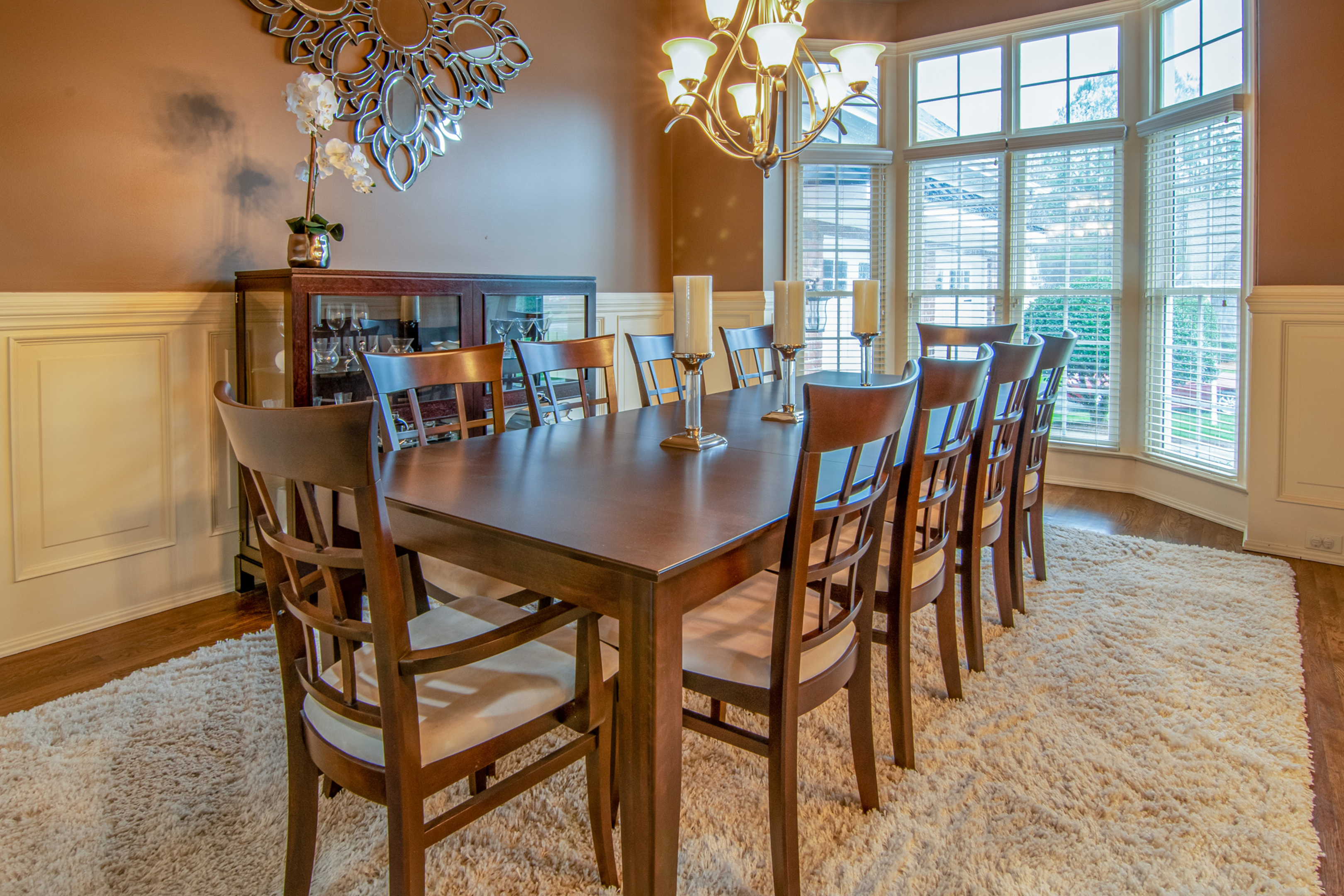 If you come to think of it, it may be hard to care for wood furniture, but they are solid pieces of furniture and timeless. Wood furniture can be a perfect fit for most types of design, like the American country design of Georgia Club in Sta Rosa, the Italian charm of Portofino Heights in Alabang, and even the Swiss atmosphere in Crosswinds Tagaytay.
So, if you're a customer who wants wood furniture, here are the best types of wood to be considered.
The following rundown of wood types is mostly hardwood because wood furniture is known for its solid quality. Wood furniture usually becomes heirloom pieces, and Unruh Furniture testifies to it. According to this company that has wood furniture products, the significant advantages of wood furniture are its strength and enduring appeal.
Of course, we'd sign up for the local wood types, so let's begin with what's locally available.
Kamagong Wood Furniture is the Perfect Antique
Kamagong is one of the country's most complicated wood. The Kamagong tree is a source of valuable timber that is used locally. It is indigenous to the low and medium altitude forests of the Philippines and is commonly cultivated for its fruit and as a shade tree for roadsides. This produces a really dramatic, dark color with black heartwood (inner region) and gray sapwood.
Kamagong makes for great antique furniture pieces, and we can imagine it sitting with more European-inspired interior design pieces or in a Portofino Heights luxury home. You can read more about antique furniture pieces through lifestyle.inquirer.net and find out how to take care of them through this read: https://www.brittany.com.ph/blogs/how-to-maintain-antique-furniture/.
The Choice is Molave
Molave, being one of the most challenging local woods, is used in carpentry, furniture-making, and as a construction material due to its strength and durability. It also has a fine texture that makes it smooth to the touch. This is why Molave is perfect for making dining tables.
Just look at this Molave dining table with a smooth finish which would be perfect for the most beautiful houses in the Philippines or even for a luxury condo in Crosswinds Tagaytay.
We mean, this could be an elegant dining table for someone starting a home.
We're All Familiar with Narra
Narra is one of the largest trees in the world grown for its superior quality wood. It is native to Southeast Asia, Northern Australia, and Western Pacific Islands. Narra Tree is a deciduous plant that can grow up to the height of (30-40) Meters. The diameter of its stem can reach 2 meters. This is why it's actually perfect for making wood furniture. It's also not new to your knowledge that this is the national tree of our country. Primarily because it represents the strength and resilience of the Filipinos.
When a piece of furniture is made out of Narra, there is the guarantee that a customer will have furniture that will last for a lot more generations to come.
Just look at this perfect Narra bed frame that's already sold from liveauctioneers.com. Its design is classic and with those ornate details, it can definitely give so much character to your home.
Have You Heard of Tanguile Wood Furnitures?
When it comes to wooden furniture, you may have not heard of Tanguile. It may not be something we're familiar with, but furniture makers assure us that products made of this wood are actually durable. This wood is usually recommended because it can be used for door frames, furniture, and stair treads. We researched further, and we found out that Tanguile is actually Philippine Mahogany. And furniture makers say that it behaves better than the usual Mahogany because it "moves" less.
Believe it or not, this modern-looking number perfect for a luxury condo is actually a dining set made out of Tanguile wood.
Last on Our List of Local Wood is Yakal
Yakal is used for high-grade construction, bridges and wharves, mine timber, and other installations requiring high strength and durability.
If you're looking for more durable furniture products, go for Yakal. This is your sign: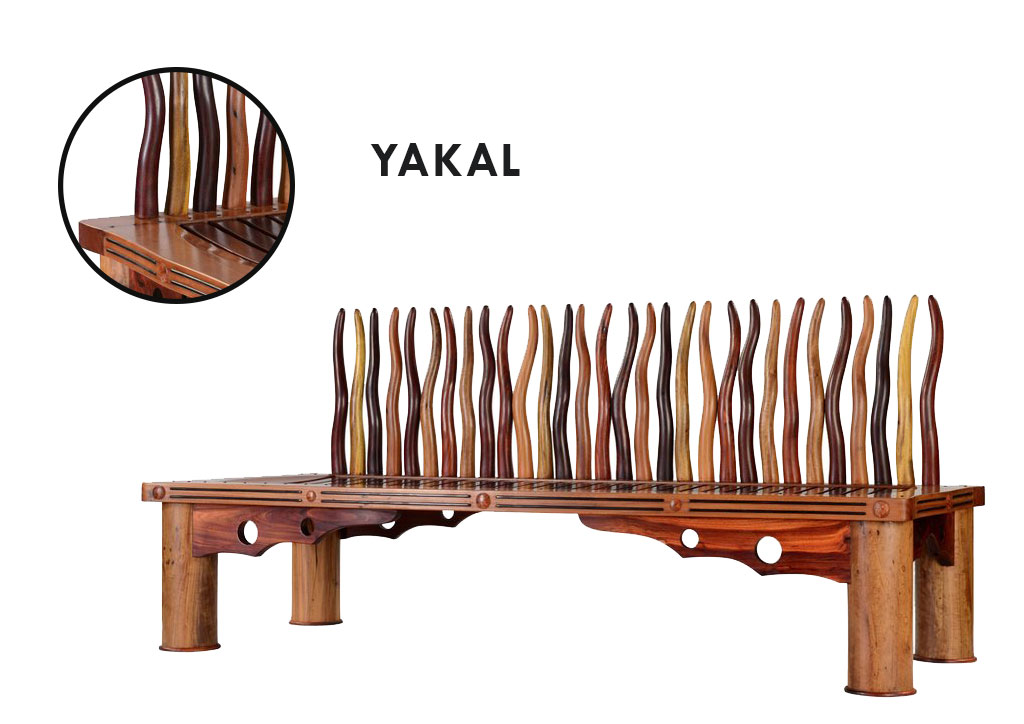 Isn't that a furniture design that just stands out? But, Yakal is more than just a beautiful piece of wood, it can also withstand pressure and damage. This outstanding wood deserves to be in an outstanding Portofino Heights or Georgia Club home.
Furniture can be Made of Imported Wood, Just Like Walnut
When we think of the most beautiful houses in the Philippines, don't we think of imported furniture pieces? Well, that's for sure. Especially if we're talking about internationally-inspired home designs like those in Crosswinds Tagaytay and other Brittany Corporation developments, we can't help but get excited about all the Western-influenced furniture designs.
Let's take a look at this Walnut number: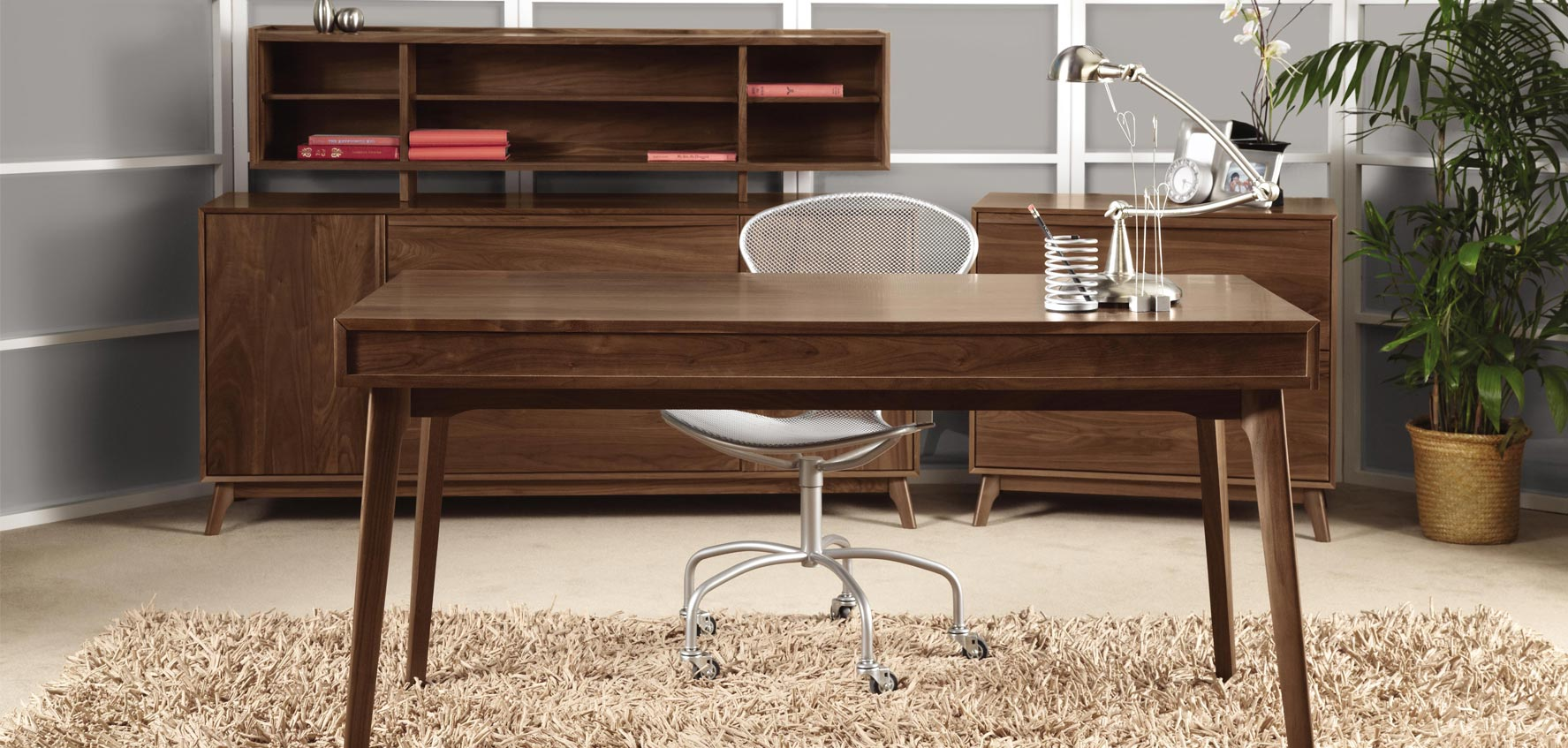 Walnut wood is prized by woodworkers for its strength, grain, and color. And it polishes to a very smooth finish. Don't you just adore the way the table and the cabinets in this office appear flawless? We're also here for furniture designs to be straightforward and minimalist.
How About Maple?
Maple is considered to be among the favorite hardwood choices for furniture building. Maple furniture is described as strong and durable with a stunning finish.
One thing that's also unique about wood furniture is that it's not just customizable through painting; it's also customizable through staining. And with Maple, staining is a breeze. Woodworkers and furniture aficionados gravitate towards Maple for its light, creamy color.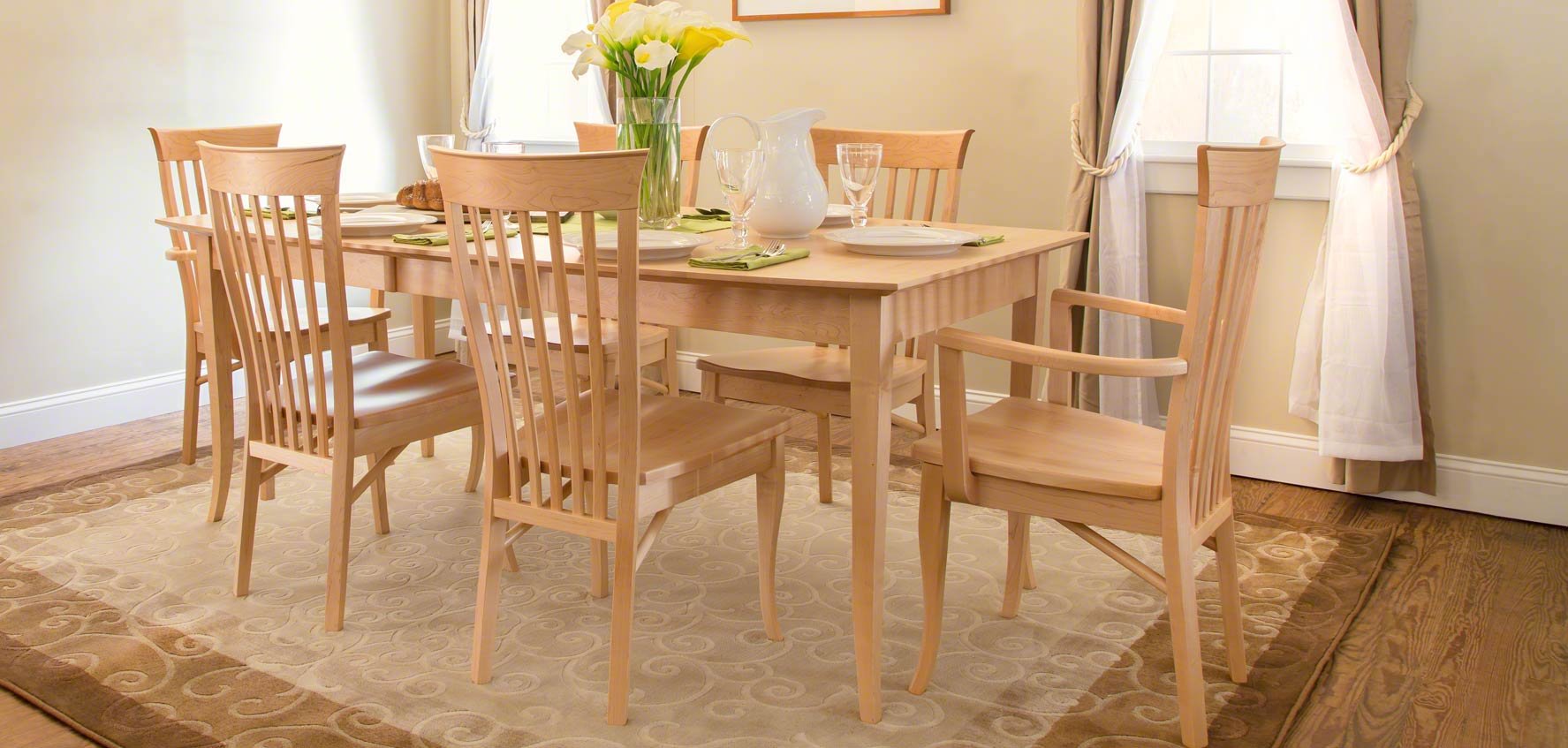 Everything's Pine!
Of all that complicated wood options, here is a soft one, but we promise you that there is no compromise in furniture strength. Pine lumber is a very flexible wood that is durable and comes in a wide range of colors. While Pine might not be as solid and hard as other wood options, Woodworkers admire the flexibility of Pine, and there's just room to be creative with it. Besides, there is an abundance of supply of Pine which means your whole room, from ceiling to floor, can be made of this material.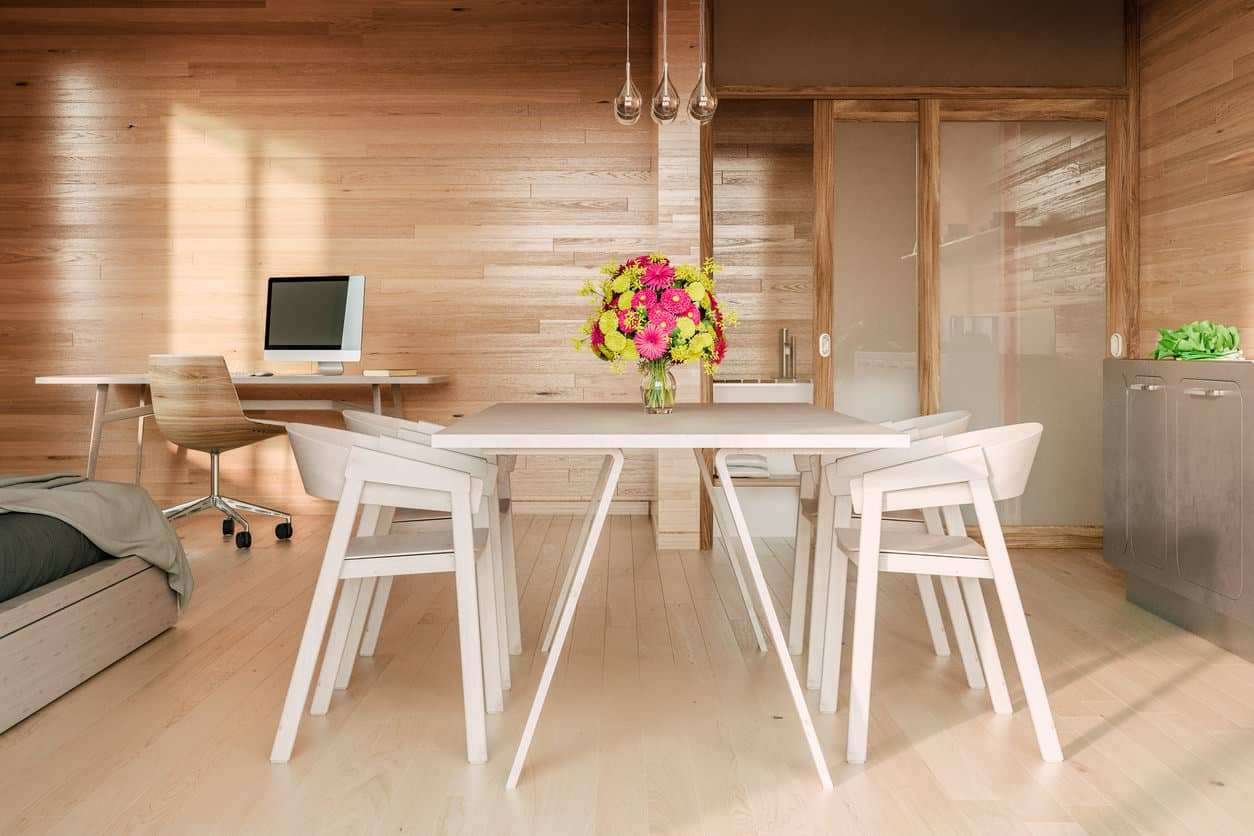 Make Way for Birch
Birch is particularly from the United States, Europe, Russia, the Middle East, parts of China, and Japan. Birchwood is fine-grained and pale in color, which makes it suitable for high-quality furniture.
However, birch is harder than other hardwoods, such as mahogany and oak, meaning that it has great durability but it is also difficult to work with when using hand tools, such as carving and chipping.
As a Grand Finale: Oakwood
Oak is very durable and often cut in a way that makes it resistant to warping. This means it does not easily become bent or twisted. Plus, because of its visible wavy grain, it has a distinctive look, and a clear finish nicely highlights the grain.
Woodworkers admire the grainy character of wood furniture because that makes it more original. This is also what makes a customer happy with wooden furniture products, its natural character, lines inside the wood that ensures there is nothing like it. An Oakwood furniture with a lot of details is a perfect fit for a luxury condo in Crosswinds Tagaytay, especially since it is resistant to warping, so the cold weather will not really dent the furniture.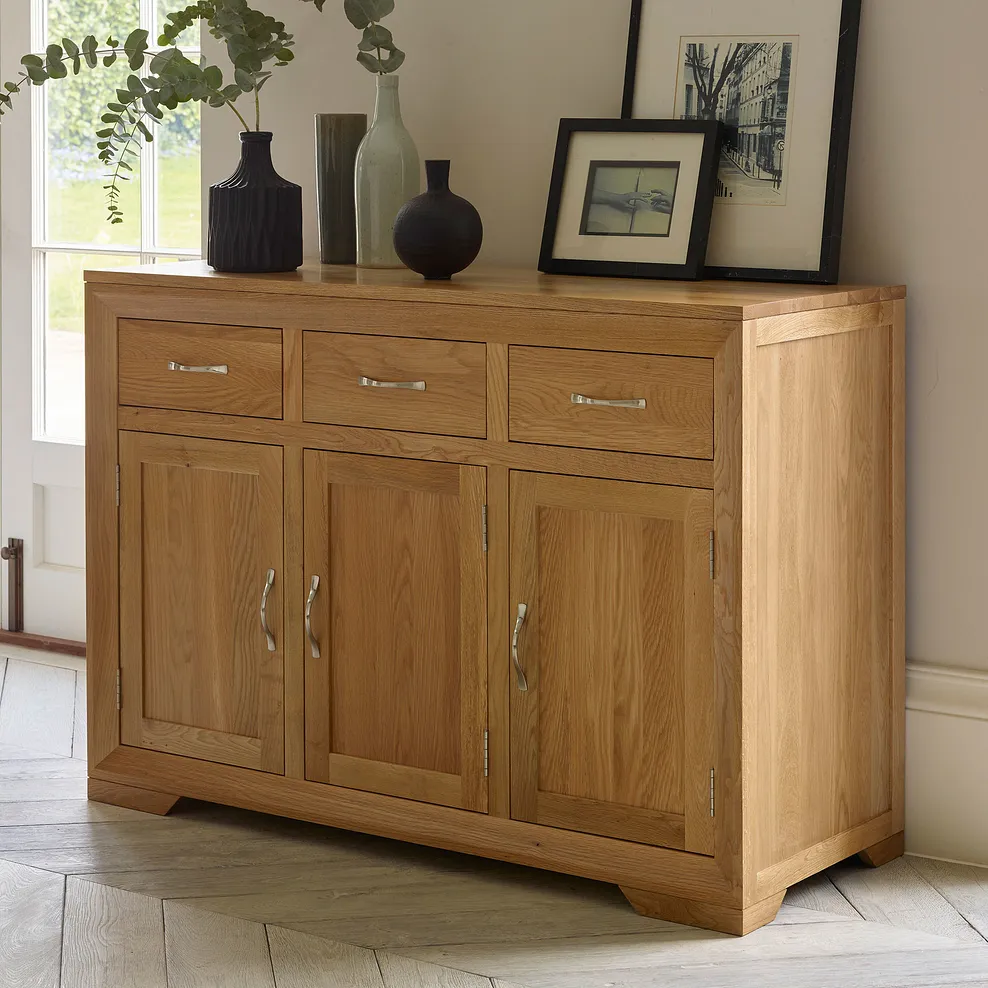 Choose the Right One for Your Wood Furnitures
With everything that we've laid down, may you intentionally pick the pieces of furniture you are about to buy? As a customer, don't just add to the cart because of design. Keep durability and timelessness in mind, and select the best wood furniture in the market.
Next Read: Type of Woods For Your Furnitures