BLOGS
The Basics of Italian Architecture
Italy is one of the most famous countries in the world for a number of reasons. The country has something for any type of tourist—amazing food, breathtaking scenery, rich history, professional sports events, and stunning architectural work. A week's vacation is surely not enough to try everything that Italy has to offer to its visitors. It is definitely a dream destination for people who want to have an elegant and luxurious travel experience.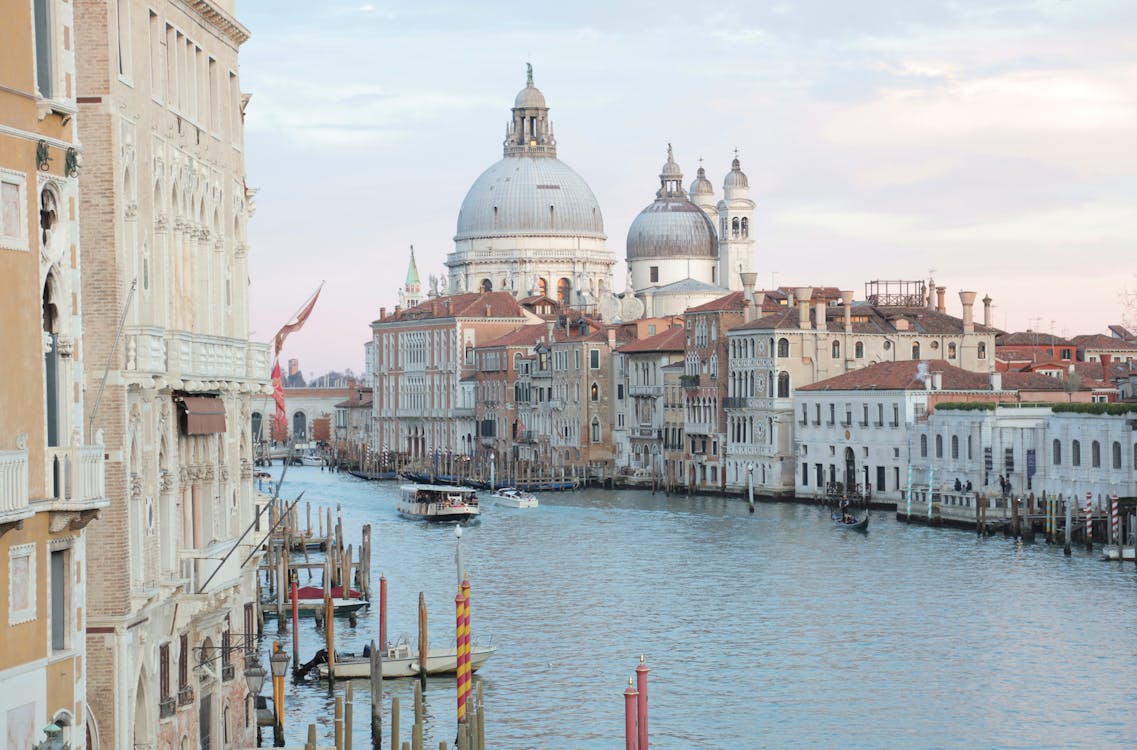 When talking about this side of things in Europe, it is difficult to miss the Renaissance in the discussion. This time period in history played a key role in achieving the advancements we have in the world today as it paved the way for art, literature, and science. There were plenty of notable achievements in the areas of architecture, painting sculpture, music, philosophy, technology, and exploration during this time. It is one of the top reasons that people are eager to visit Italy and see important pieces of history in the flesh.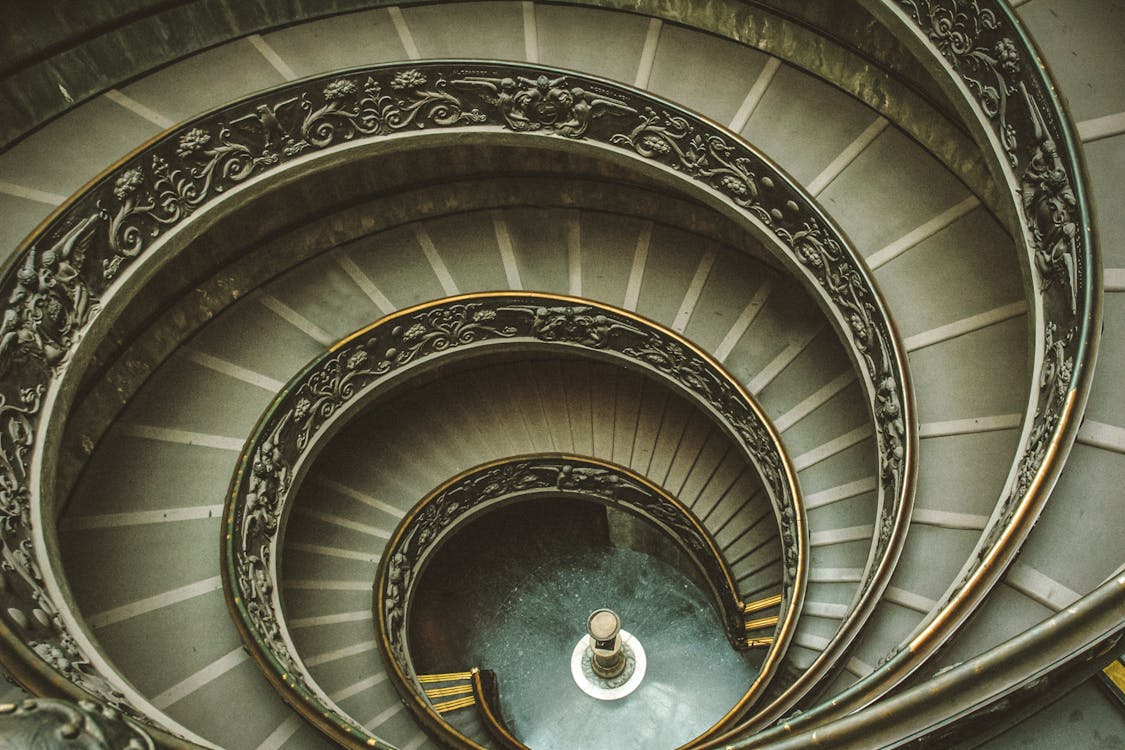 For those who are interested in seeing art pieces such as architecture in Italy, deciding what to visit might be overwhelming because of the abundance of must-see places all over the country. Getting a little bit of knowledge about the basics Italian architecture can be a huge help for tourists who want to maximize their trip to this dream travel destination.
Planning a trip to Italy soon? This article gives a brief background on Italian architecture that will be helpful for enthusiasts prior to their trip to Italy.
What is the History of Italian Architecture?
Italian architecture has a long and storied history, dating back to the 8th century BC. Since then, it has gone through several periods of change and evolution, resulting in the unique styles that we see today. The first major period is the Classical period, which saw the development of such iconic buildings as the Parthenon and the Colosseum. This was followed by the Romanesque period, which introduced elements such as arches and vaults.
The Gothic period was next, and it is characterized by its ornate style and its use of light and shadow. Finally, we come to the Renaissance period, which marks a return to classical ideas and principles. Italian architecture has truly undergone a journey over the centuries, and it shows no signs of slowing down.
What is the Italian architectural style?
The Italian architectural style has been around for centuries and is still considered one of the classic styles. This style is characterized by its use of arches and columns, as well as its ornate appearances. Italian architecture often features domes and intricate sculptures, making it very visually appealing.
This style originated in Italy during the Renaissance period, and it has since influenced architecture all over the world. Today, you can still see traces of Italian architecture in many modern buildings. If you're looking for an elegant and classical architectural style, then the Italian style is definitely worth considering.
These architectural styles are mostly considered classics that still serve as major inspirations to modern-day art—in all art forms—such as contemporary architecture.
Etruscan Architecture and Greek Influence
The civilization of the ancient people of Etruria (called Etruscan) has been the earliest recorded influence on Italian architecture. Etruscan architecture developed mainly in central Italy, particularly in Tuscany. Some of the inventions that came from this civilization are arches, tombs, and amphitheaters.
After centuries, Italy got inspiration from Greek architecture. Parts of Italy, particularly in the southern regions and Sicily, are considered home to Greek architecture in the country. Some of the most prevalent examples of the Greeks' influence on Italian architecture are the temples and columns that were elegantly designed with tympanum on their facades.
Ancient Roman Architecture
Roman architecture was on the rise starting from the 1st century BC up to the 5th century AD. During the Roman civilization, there was plenty of construction built in the entire Roman Empire, including roads for transport routes, fortifications of many nations, gorgeous Roman villas, temples, amphitheaters, and arenas.
In today's Italy, pieces of architectural wonders from both the Eastern and Western Roman Empire have been preserved, such as the Colosseum, the Pantheon, the city of Pompeii, the Roman Forum, and the Arena of Verona.
Medieval Period: Byzantine and Romanesque Styles
At the beginning of the 4th century AD, it made way for a new type of art to arise. Also, during this period, Byzantium became the Roman Empire's capital, which became a turning point in Italian architecture as the trends started to shift to what is now called Byzantine art.
Churches and other architectural works were constructed using the Byzantine style in major cities and villages all over the country during this period. One of the characteristics of this architectural style is the use of round arches that are usually seen in churches.
However, starting from the middle of the 6th century, Europe was ruled by the Barbarians, which ushered in a dark period. Different aspects of society declined, and the field of architecture was not spared by this. A revival was only achieved after the 10th century when the Romanesque architectural style became known and used in Europe.
Gothic
The Gothic architectural style emerged from the Romanesque style between the 13th and 16th centuries. The people from northern parts of Europe identified themselves as "cathedral-builders" and are now being attributed to the use of the Gothic style as a construction technique.
The Gothic architecture style is distinguished by the use of pointed arches rather than round ones from the previous time periods. The height is also more than half of the building's width. This elaborate style is not only used in architecture but also seen in plenty of artworks such as sculpture.
Renaissance
As previously mentioned, the Renaissance is a phenomenon that Italy is famous for. It ushered in a revival in culture, not just in one country, but it has influenced the whole world in the fields of art, literature, and science. It deserves to be noted as a significantly brilliant period in the history of Italy.
The concept of aesthetics was brought back during Renaissance architecture, something that the previous time periods like the Gothic style had overlooked. Beauty In this period, proportion and harmony were emphasized in architectural designs, and the elements used were noted to be more pleasing to the eyes.
Baroque
When the Renaissance ended, the Baroque style came around the 16th century. In this style, construction was divided into two concepts: structure and appearance. The structure was driven by logic while the appearance, on the other hand, was treated as decorations that will be added later once the structure has been completed.
The Baroque concept aims to enrich the urban spaces such as streets and public squares with theatrics. Because of the effect of this key period in architecture on architecture, Italy has a plethora of monuments and fountains. When this era began to take over Italy, Michelangelo was around and is considered an exponent of the Baroque style.
Must-See Places to See Italian Architecture
The influence of Italian architecture on a global scale is massive. Many of the classic design elements such as arches, columns, and domes originated from Italian architecture. These elements are undoubtedly considered classical architecture and pioneers in modern-day architecture, which can be observed in construction works all over the world. It is a good thing that these stunning architectural works have been preserved for more generations of people to admire and be inspired with.
The Colosseum, Rome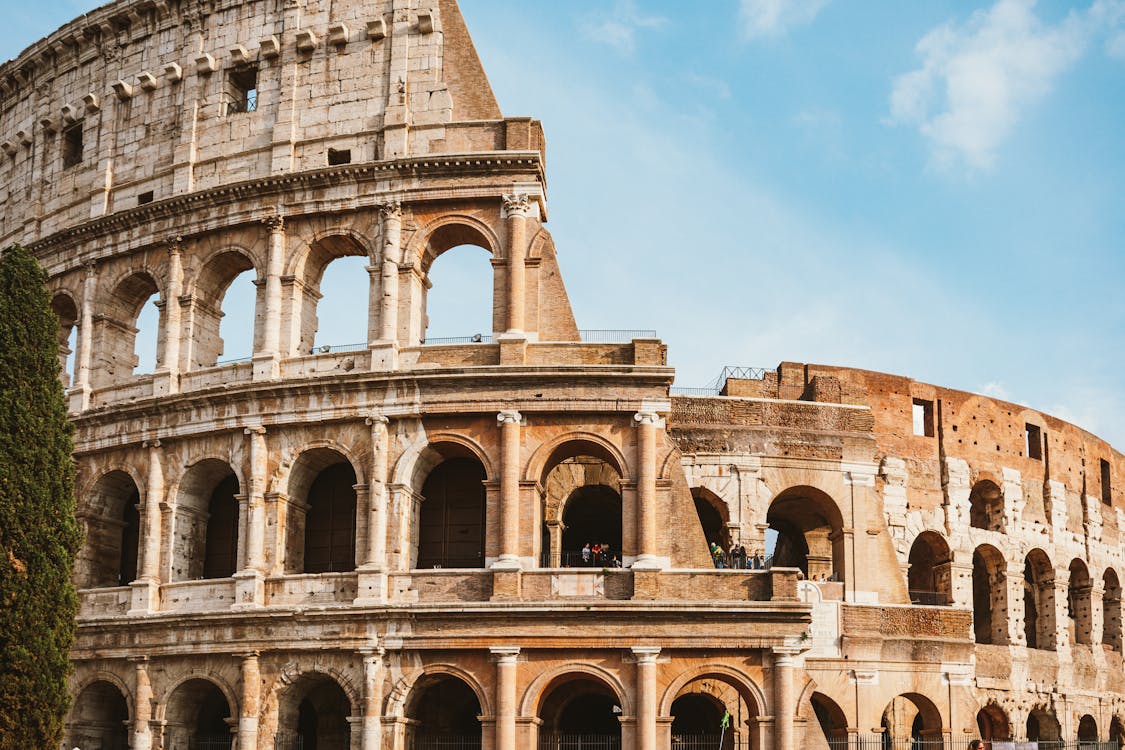 What is the most famous architecture in Italy? It's the Colosseum, Rome.
The list of places to visit in Italy is not complete without a recommendation to take a trip to the Roman Colosseum. This should be on top, especially for architecture and history enthusiasts, as this place is perfect to catch a glimpse of the ancient Roman Empire's past glories. The Colosseum is located in the capital of ancient Rome and is now one of the must-see cities in all of Europe. This relic is a wonder that needed to be preserved for more generations to come.
Milan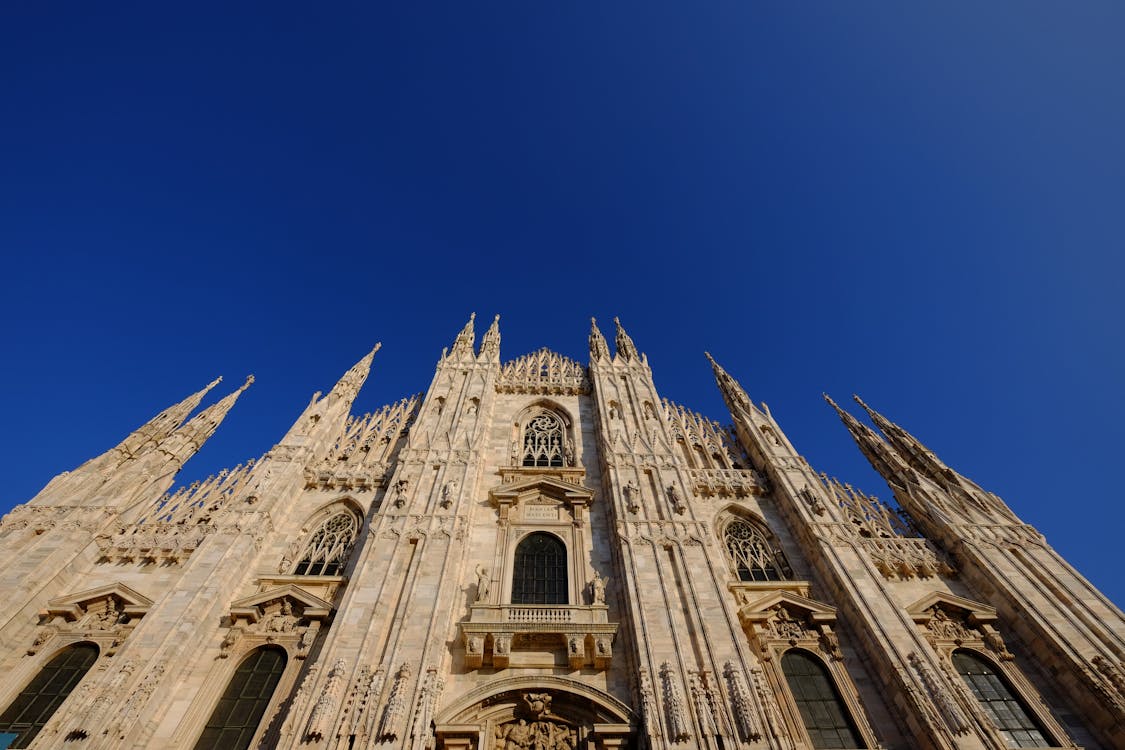 Milan is one of the cities with the biggest concentration of art and architecture tourist attractions.The most magnificent churches and cathedrals with stained glass windows, monasteries, and finest museums can be found in Milan. Some of the best artworks such as Da Vinci's The Last Supper, the most prestigious opera house called La Scala, and Michelangelo's works are in this very city.
Unfortunately, it is often overlooked because it is literally one of the entry points of Italy. Make no mistake, as it is a must-see for those who are into art because of the architecture, fashion, and design inspiration that can be found in this place.
Florence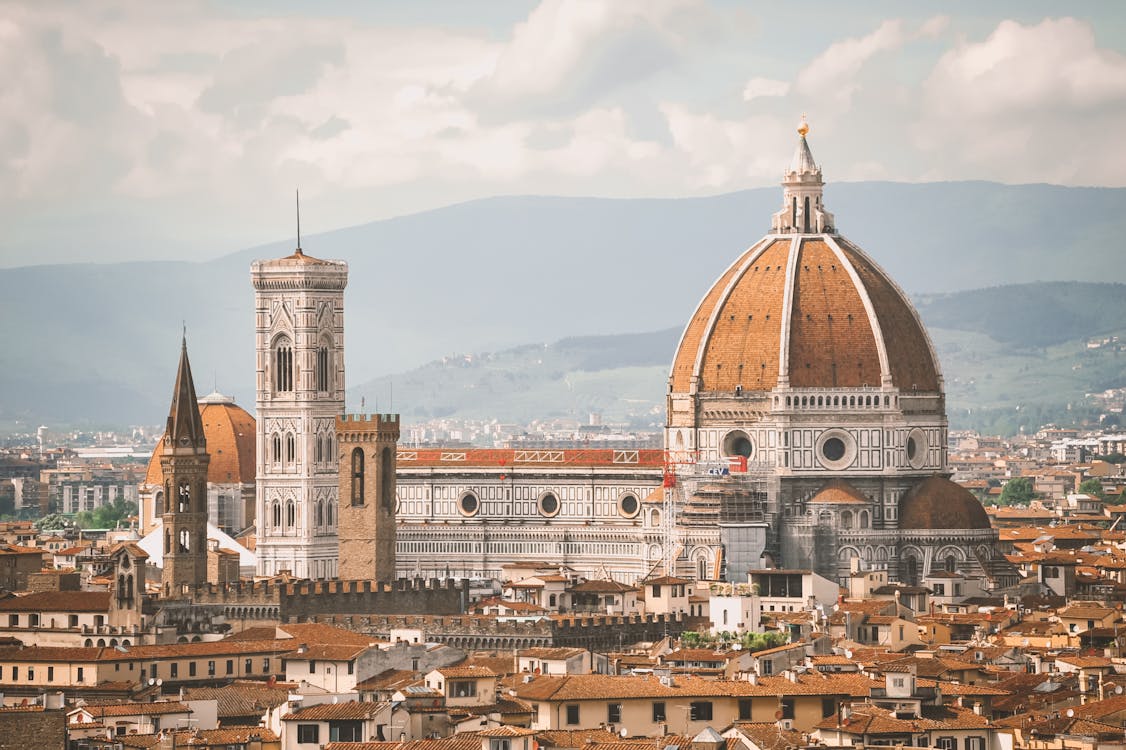 Florence in Italy is considered a huge art museum because of the showcase of Renaissance architectural works in Italy. Some of the places to see in Florence are considered the world's most important landmarks when it comes to architecture, such as the Duomo and the Cathedral of Santa Maria del Fiore.
There is also an abundance of art museums in Florence that are overflowing with masterpieces in the fields of painting and sculpture. Also, a stroll in churches and palaces located in Florence will surely be an amazing experience with wonderful art pieces decorated around them.
Experience the Artful Living of Italy in the Vista Alabang!
A vacation in Italy is great but eventually, it has to end. However, an artful lifestyle does not need to. You can experience the artful living of Italy here in the Philippines, within your own themed community, in Brittany Corporation's Vista Alabang luxury homes in Daang Hari.
Vista Alabang has a stunning selection of artistically-designed luxury house and lot for sale that exudes the elegance and luxurious charm of Italy. This community is best for those who want to experience an everyday artful lifestyle with the gorgeous house designs and garden spaces in the neighborhood, extravagant amenities, and accessibility to the metro.
Currently, there are three luxury communities (called enclaves) in Vista Alabang: Portofino Heights, Portofino South, and Amore at Portofino. These enclaves have available ready for move-in houses, pre-selling house and lot for sale, and lot for sale that potential homebuyers can choose from. Vista Alabang is definitely the dream community for affluent homeowners.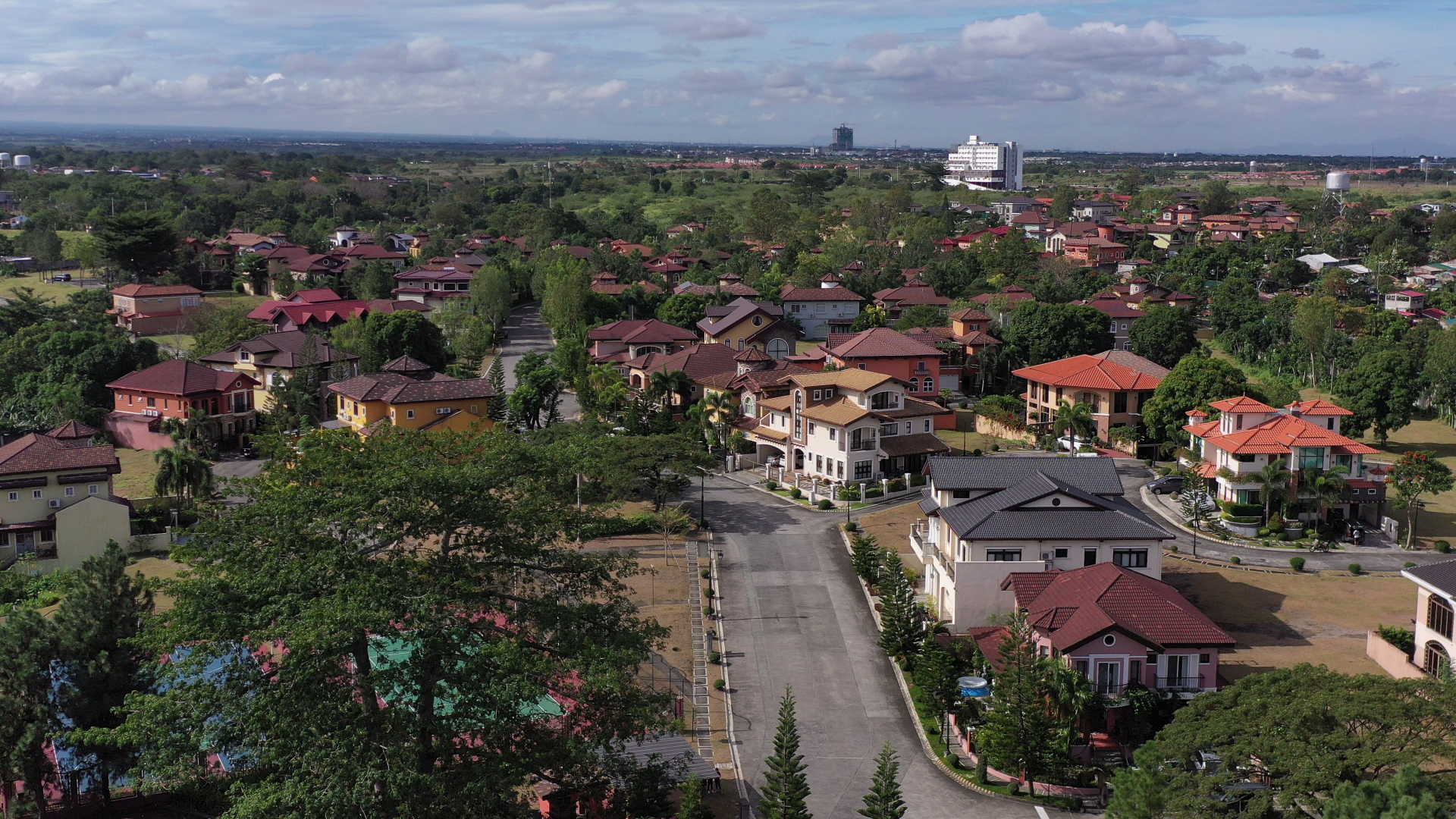 Find out more about Brittany Corporation's luxury real estate developments! Visit their website or follow their social media pages for the latest updates on their luxury house and lot for sale and pre-selling lot for sale available in Vista Alabang and other locations in the Philippines.
Next Read: The Basics of Swiss Architecture
Next Read: Films That Celebrates The Beauty of Italy