BLOGS
The Art of Decorating a Luxury Summer Vacation Home
There is something about a space designed to inspire tranquility, rest, and relaxation. Many of us are spending a lot of time at home these days while some choose to be quarantined at summer vacation homes where they feel safer and more comfortable. With a different kind of summer due to the pandemic, the best we can do is spend summer  safely at home. So, why not add some vacation vibes into your home to make your staycation more special? Bring some vacation-inspired decor into your home to help set the tone for some serious rest and relaxation,  so that you can still enjoy the vacation vibes and disconnect from work on evenings and weekends. This summer is unlike the ones we've had before, but that does not mean we can't have fun and enjoy it!
To help you get in the mood, look for inspiration in decorating your luxury vacation home or search for ways to foster a laid-back vibe to your sanctuary. To help, we've rounded up some of our favorite summer decor ideas to help you get in vacation mode. Bring those vacation vibes into your home and enjoy a summer like no other at home!
ALSO READ: How Luxury Travelers Plan Vacation Trips
Welcome those summer colors
Want simpler and easier summer decorating ideas? You can start with color. Create a bold and colorful bedroom design by adding pops of bright, summery colors to your space. Bring in the color through artwork pieces in summer-inspired tones. You can also add bright-colored throw pillows that blend in with the colors from your new art pieces. 
Can you now imagine that cheerful, sunny, and cohesive look?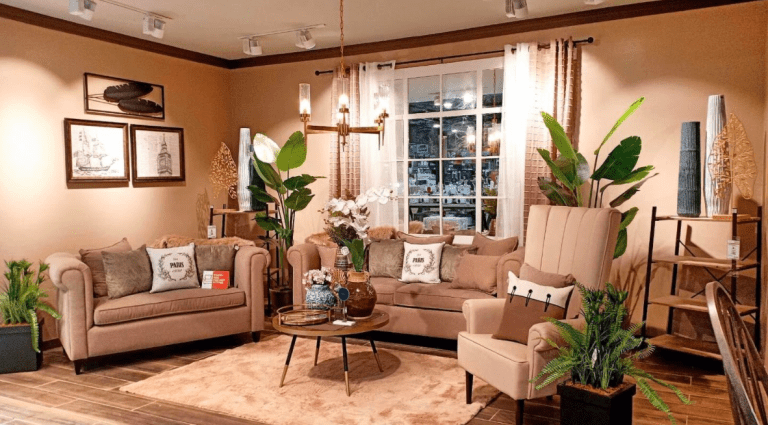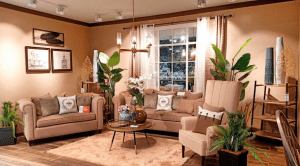 Be creative with your summer vacation home's grand spaces
Creating a spacious look is more than just having a physically spacious area. It is mindfully designing a space with an abundance of neutral tones and textures. If you want a light-filled living room with a Scandinavian chalet vibe, you have to remember that calm is the name of the game – combine minimalism with plenty of warmth. Choose light paint colors and eliminate heavy drapes that block windows. 
For a more relaxed look for a space that's grand or modest, try having a cozy nook for reading or resting with throw pillows!
Suggested Read: KonMari: Embracing the Grand Luxury of Minimalism | Brittany Corporation
Destination dining, anyone?
With the current restrictions, you're probably missing all your favorite restaurants, so why not create a summer dining destination at home! Create a breakfast nook for a bright and cheery summer dining. You can do this by pairing  a coffee table with a few chairs in your garden corner, so you can also enjoy the fresh air. Make sure to put away any dark colors and replace them with bright hues and summer-inspired pieces. 
Add plants and nature-inspired decor to keep that summer look! You can also have fresh flowers for some added color!
Time to swing!
You might have seen this on Pinterest – a summer reading nook with an indoor swing or hanging chair. You can get your own by choosing a  swing you would normally find in a beach resort – typically in a sunroom or a cozy corner. Put some summer decorations around the swing and add pops of colors like blue, sunny yellow, or teal. You can also add a floor lamp for added lighting. 
Make sure to keep the area clutter-free to make it more relaxing and clean. 
Suggested Read: Ways to Add Luxury to Your Vacation Home | Brittany Corporation
What a hotel feeling!
We all miss sleeping at the hotel where everything is in place and all you have to do is relax! Do you want that hotel feeling in your vacation home? You can do so by first decluttering your space for that sleek finish. Get that new white bedding to give your space a fresh feel. Consider adding luxury items to your nightstand like a new hand lotion, essential oils, and fresh scented candle. Then add some botanicals or natural items to achieve that hotel resort feel! Don't forget to let all the natural light in for that perfect relaxation mood.
Summer-inspired home accents
Add some summer-inspired decor accents in each room. Hang up some artwork with summer or beachy landscapes. Incorporate natural textures and bright colors through pillows, rugs, and decor. Add some plants to your home for some lush texture and color. 
Your summer vacation home should bring the destination to you
If you were supposed to go on a trip this year but now you can't, bring the vacation to your home! Check on summer-ready living room ideas that you can apply to your home. You can simply add Moroccan-inspired pieces or boho pillows to your set up to create that travel destination vibe. This will surely add life to your space in a fun yet practical way. 
A tropical getaway at your summer vacation home
Are you craving for a tropical getaway surrounded by nature? Create an indoor vertical plant to bring some of those tropical vibes home. You can mix faux and real plants or go all faux if you do not have a green thumb. Bringing the outside in gives you a fresher tropical vibe that will make you feel like you are on vacation. 
Tranquil zone
It's time to designate a space for relaxation. Carve out a sun-filled corner of your bedroom or living room to create a makeshift sunroom. You can add a lounge chair then layer in plants and beach-inspired decor for a tropical beach feel!
Happy Hour at your summer vacation home
This summer calls for a cocktail hour at home! So go ahead and drag that bar cart and create a drink-mixing station. Prepare your favorite summer sangria and upgrade your home bar by getting new colorful glasses. You can also have some canapes to go along with your cocktails. Don't forget to add some summer elements like citrus-inspired rug to give your space a fun and festive vibe this summer! There are a lot of ways to bring the vacation experience to your home. It's just a matter of being creative, clutter-free, and resourceful! 
Crosswinds – Your Own Summer Vacation Home
If you are planning to invest in vacation property, you might want to consider buying a property in a safe and secure luxury development such as Crosswinds by Brittany Corporation, a 100-hectare Swiss-inspired luxury residential property tucked in its own private enclave, which is surrounded by 35,000 pine trees. 
Crosswinds is decked with quaint chalets offering the fun of a first-class Swiss resort and commercial strip. At Crosswinds, there's more to just enjoying the Swiss lifestyle, as the said enclave also offers premium and lifetime investment of value through its luxury residential developments. Those who want to enjoy a peaceful retirement away from city life, Crosswinds also offers ready and pre-selling lots that one can invest in and take advantage of the property value appreciation. 
Lausanne is a 24-hectare development inside Crosswinds, specifically situated at the highest peak of Crosswinds, Inside the residential area of Crosswinds, one can delight and bask in awe at the stunning beauty of nature. It also boasts enchantingly sweeping panoramas and offers a breathtaking view of Laguna Bay and the Metro Skyline as well as the lush hills of Tagaytay.
Almost anywhere you end up in this prime property, you are likely to have a view of something spectacular and there is something very warm and welcoming about Crosswinds. 
Going to Crosswinds in Tagaytay City is a breeze as the said luxury property development is served by major highways and alternative access roads which include the South Luzon Expressway (SLEX) – Eton and Silangan Exits that lead to the Sta. Rosa-Tagaytay Road as well as Aguinaldo Highway.
Whether you are looking for a property to invest in or a private home away from home, there is no better place to do it than in Tagaytay, and there is no other property to choose than Crosswinds by Brittany Corporation. 
At Crosswinds, there's more to just enjoying the Swiss lifestyle, as the said enclave also offers premium and lifetime investment of value through its luxury residential developments. Crosswinds also offers luxurious Swiss-inspired ready homes for families and property seekers searching for a new home. Crosswinds' ready for occupancy homes such as Chatelard and Lucerne offer calming views of pine trees and terrains, a perfect view to wake up to each morning. Aside from these luxurious move-in ready homes, Crosswinds also features La Verne Park where one can enjoy a blissful walk within the exclusive community.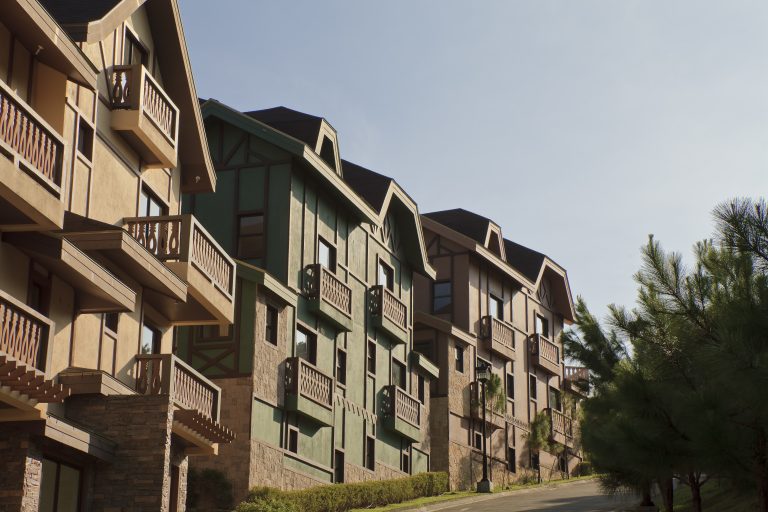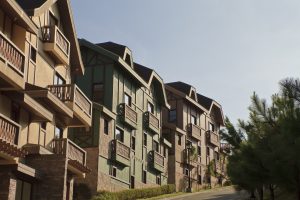 There is more than just celebrating the perfect summer at the Crosswinds. It's the convenience, privacy, and comfort in all its properties that make you realize the value that you always deserve. With its lush pine trees, Crosswinds by Brittany Corporation is truly a masterpiece away from the buzzing city life. With enclaves featuring residences inspired by Swiss architecture and lifestyle, you will definitely live inspired. The amazing setting of Crosswinds, the beautiful luxury villages make the most of the beautiful scenery in Tagaytay. These landscapes are considered to be what makes it the perfect luxury vacation home in the South. 
For further details and inquiries regarding Crosswinds Tagaytay luxury real estate properties, visit Crosswinds Tagaytay on Facebook or visit Crosswinds at the Brittany Corporation Properties website.
UP NEXT: What Is It Like to Own a Luxury Vacation Home?
UP NEXT: Influence of a Multimedia Artist in Real Estate | Brittany Corporation