BLOGS
What do Philippines Highway Kilometer Markers Mean?
With the technology that is provided today, going to your destination isn't complicated anymore. First time going to a place? All you need now is a smartphone, the internet, and a satellite navigation app. One of the most popular applications used by drivers is the app called "Waze" powered by Google which provides turn-by-turn information, travel times, and route details to its users.
For convenience and safety of the driver, it even has an option for voice navigation, to help the driver avoid using the smartphone while driving. In the Philippines, you can already pin locations of cafes, restaurants, and even residential houses and it is already being used by public transportation and logistics for faster arrival to their destinations.
But what if these apps fail you?
We don't want this to happen, but when worse comes to worst, your phone and GPS are not working as you planned, and you are not on your usual route, it would be best to know some alternatives. There is no harm in asking a passerby, but what if you are on a long drive and is away from the city? As drivers and responsible passengers, we should be knowledgeable of the road signs located on the side of the road. You should know the road as if it is your own runway.
Kilometer Markers
What are "kilometer markers" and what are they for? A Kilometer Marker is the cement pole we usually see along the side of the road. Like the lot monuments that can be seen when you buy a house, these kilometer markers are used to measure one point to another. They serve as markers on an end or a starting point.
These markers can usually be seen on a Philippine highway as indications and markers for travelers and drivers. Some people, such as cyclists, take pictures with these markers as proof of the milestones they were able to reach when going for a long ride.
Kilometer markers have letters and numbers engraved on them. Ever wonder what those are for? It would be best to know what these are for right?
We'll be defining some terms and knowing their meanings first before we dive deeper. KM stands for "Kilometer" which is the basic measurement of distance while the set of numbers below it is your current distance (in KM) from what we call "Kilometer zero". So if you see KM 79, that means you are 79 kilometers away from the Kilometer Zero marker.
Below these are another set of initials with 1-2 letters and another set of numbers again after. The letters stand for the initial of the next town or city while the number below it is the distance from where you are to the next town.
One more thing that we should keep in mind about kilometer markers is that it is placed for a reason. You may wonder if you are driving into or far from the kilometer zero. To help us better utilize these markers, you should remember that if it is installed on the right side, it means that you are driving away to KM 0 while if it's on the left then you are driving to the opposite.
In the sample picture below, it simply means you are 190 km away from Kilometer Zero. "BP" stands for Bagong Pag-Asa city and you are currently 1 kilometer away from it.
We might be wondering where in the Philippines might this be located. The Kilometer zero or KM 0 can be found in Luneta Park Manila across the Rizal monument. Many who are familiar with the nature of a kilometer marker, would have already known this information. What a lot of people don't know is that there are actually multiple KM 0 in the country. The one in the Luneta Park is the KM 0 is only one of them. Other Philippine islands have their own KM 0 also, such as the islands of Cebu, Bataan, and Marawi in Mindanao.
As seen in the below picture, KM 0 is a bit different from what we can usually see. They designed KM 0 a little special since this represents the final point.
From the Zero Kilometer mark to our prestigious properties
Portofino Heights at Vista Alabang
From the Zero Kilometer mark to Portofino Alabang:
1 hr 3 min (30.6 km) via S Luzon Expy/Osmeña Hwy/R-3
33 kilometer away from Kilometer Zero, is Portofino Heights. One of the most important factors you should consider when finding a new home in the Philippines is its location. Portofino Alabang is located in the more peaceful part of the metro. Its prime location is near expressways and national roads, which gives you quick access to CBDs, Central Business Districts, and the like, while also experiencing luxury living away from the hustle and bustle.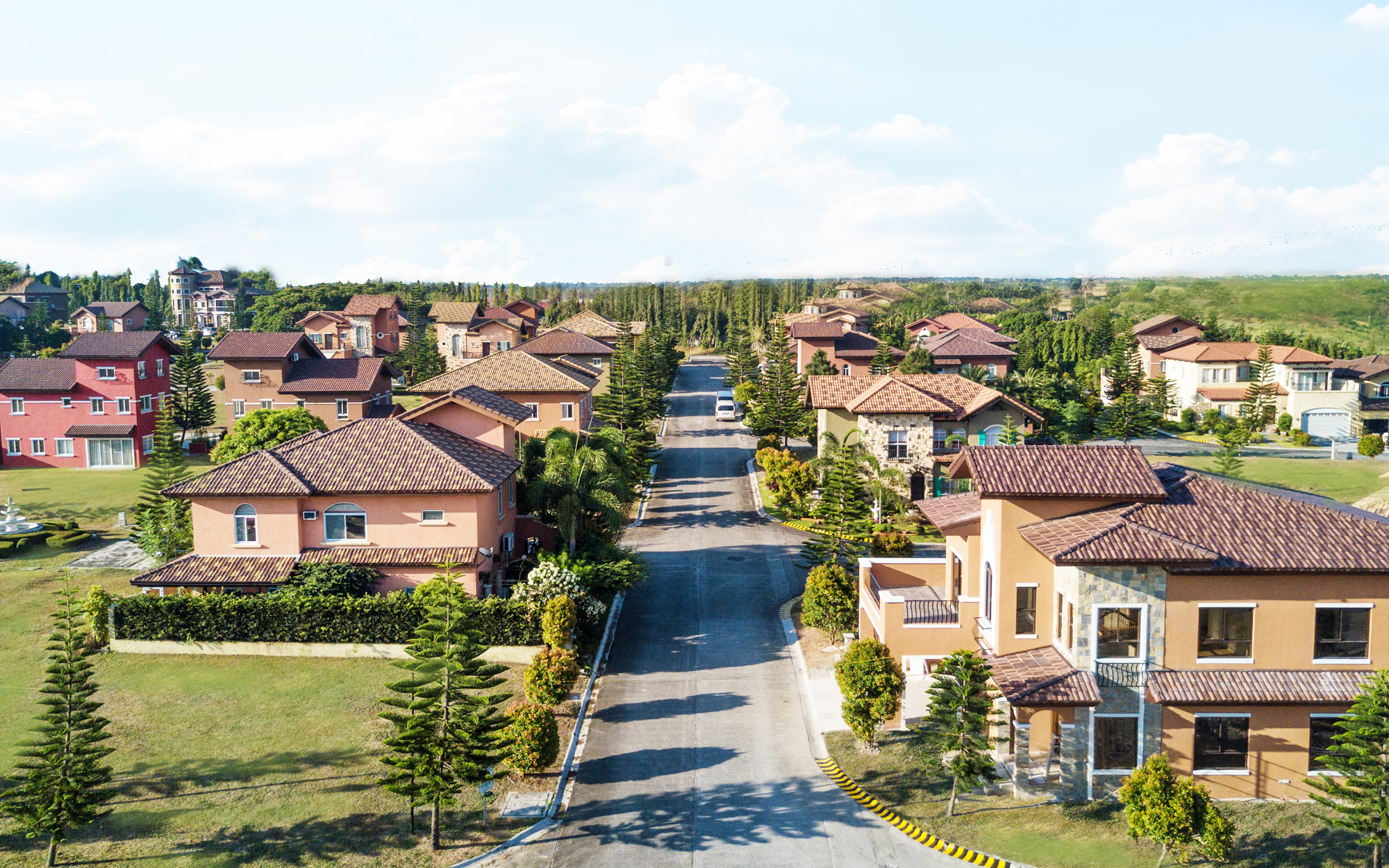 Portofino Alabang is part of the bigger picture which is Vista Alabang. Its prime location along Daang Hari Road gives its residents convenience and close proximity to malls such as SOMO and Evia Lifestyle Center, as well as to the south expressway through MCX, hospitals, universities, and schools, and it is only around a 20-minute ride to the airport. Aside from the location, the highlight of the project is that it aims to give you the luxury living you are dreaming of, with its world-class facilities and services.
Alpine Villas at Crosswinds Tagaytay
From the Zero Kilometer mark to Crosswinds Tagaytay:
1 hr 50 min (63.8 km) via S Luzon Expy/Pan-Philippine Hwy/R-3
Brittany Corporation's Alpine Villas is a modern-day utopia that's just far enough from the city to feel like a getaway. within the opulent 100-hectare Swiss-themed community of Crosswinds Tagaytay. There are eight-story, low-rise buildings resembling Swiss chalets clustered together in the Alpine Villas condominium.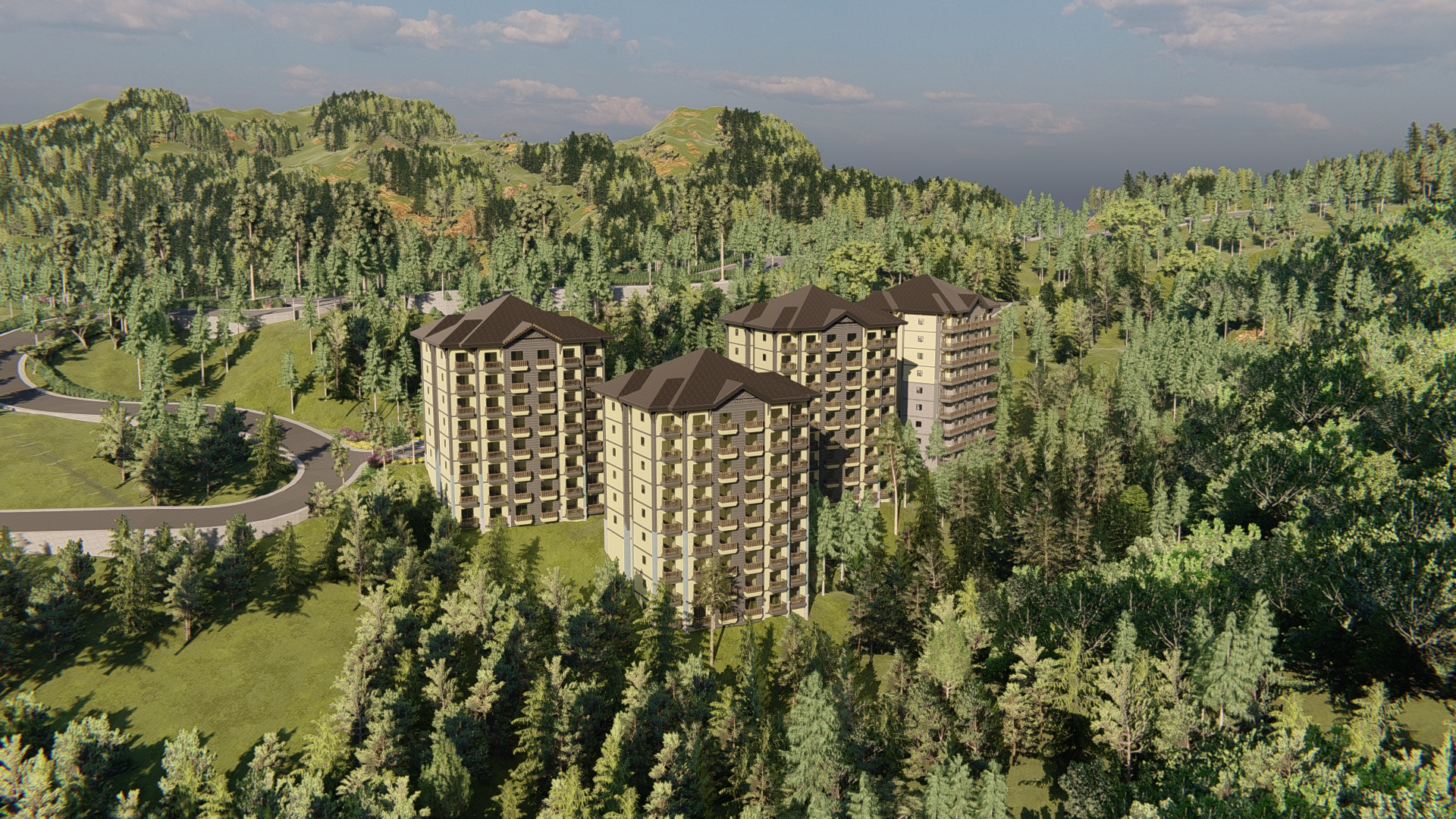 Alpine Villas feature stunning architectural designs, lush landscaping, and first-class amenities both inside and outside your chosen unit. As a result, it's a viable option for those looking for a quiet retreat or a convenient getaway.
The modern conveniences of life aren't lost in the Alpine Villas at Crosswinds. You'll be close enough to the city center to keep up with the latest fashions and enjoy a taste of city life without being overwhelmed by it.
Georgia Club at Brittany Sta. Rosa
From the Zero Kilometer mark to Crosswinds Tagaytay:
1 hr 37 min (55.4 km) via S Luzon Expy/Pan-Philippine Hwy/R-3
Brittany Corporation's Georgia Club in Sta. Rosa, Laguna offers a taste of the South in the midst of the city's rapid expansion. Here, you can enjoy the benefits of urban living while being surrounded by trees and wildlife in a natural setting.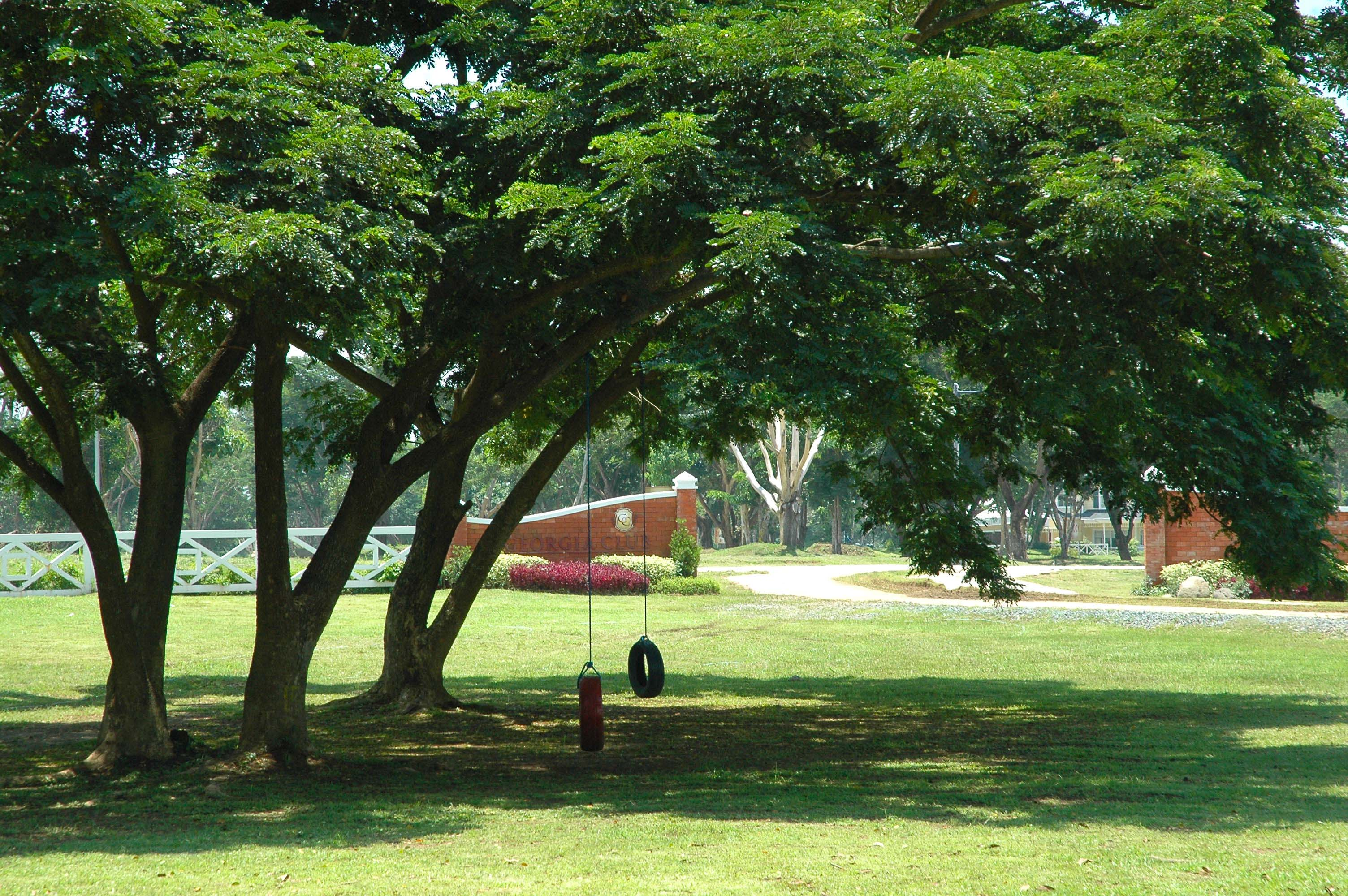 In addition to the added value provided by its prime location, residents of Georgia Club will benefit from the natural surroundings, which will make it easier to relax at home. Every day, you'll be able to gaze out your window and see a beautiful scene of classic American homes surrounded by sturdy native trees.
The community has a guardhouse, a perimeter fence, and 24-hour security. Many native Narra and Acacia trees, plants, and birds can be found throughout the property's common areas, which serve as a welcome respite from the bustle of the city.
Next Read: Top 10 Luxury Kitchen Appliances of the Rich People
Next Read: Own A Life You Deserves at Alpine Villas
Next Read: Philippine Highway Network: Everything You Need To Know
Next Read: Why Vista Alabang Should Be Your Next Address