BLOGS
Highway Speedlimit Precautions In The Philippines
Based on the National Highway Transportation Safety Administration (NHTSA) 2019 data, speeding remains one of the major causes of all traffic fatalities at 26%. In the Philippines, it has also been one of the biggest road problems over the years, and the solution is the implementation of the Philippine highway speedlimit.
One of the many factors that contribute to fatalities and accidents on the road is driving at an unsafe speed. Accidents can also be caused by driving while distracted, driving recklessly, having an incorrect knowledge of traffic signs and rules, and the most prevalent of these, driving while under the influence of alcohol.
It is required that there be a maximum permitted highway speedlimit along the country's city streets and municipal streets in accordance with Republic Act No. 4136, which is also commonly known as the Land Transportation and Traffic Code. This speedlimit applies to automobiles and motorbikes traveling on the country's city streets and municipal streets.
The local government in the Philippines is in charge of determining the speed limit, which is segmented into a number of subcategories and ranges that vary depending on the type of vehicle that you are driving. Each of these ranges and subcategories has its own maximum allowable speed. Even interstates come in a broad number of different configurations to choose from. Because of this, it is necessary for us to have a comprehensive awareness of the laws and policies that govern the transportation industry.
Suggested Read: Philippine Highway Network: Everything You Need To Know
Highway Speed Limit in the Philippines
The speed limits that have been imposed can often be observed on any one of the numerous signs that have been positioned along the routes. These signs have been placed at consistent intervals around the area. The emblem for the speed limit sign is a dark red circle with white numerals printed inside it. This circle acts as the background for the sign itself. These figures represent the maximum speed that it is physically possible to travel at any particular moment in time.
The maximum speed limit along the streets is 30 kilometers per hour. Streets or boulevards are at 40 kilometers per hour. While we do have standards, these limits also vary on the location you are in. Cities also have their own speed limits that you would need to follow. Speed limits play along in the range of 30-50 kilometers per hour if driving through barangay or village roads. And speed limits for crowded streets, school zones, and the likes are only 20 kilometers per hour.
When you are driving on the freeways, the circumstances are considerably different from what they were before. On major highways, the highest legal speed limit is 80 kilometers per hour. However, on minor roadways, the limit is just 60 kilometers per hour.
Additionally, expressways are governed by their own set of speed limitations. Cavite Expressway (CAVITEx), the Alabang-Buendia Skyway, South Luzon Expressway (SLEx), and Muntinlupa Cavite Expressway (MCX) at 100 kilometers per hour, and Cavite Laguna Expressway (CALAX) at 80 kilometers per hour are some of the expressways that individuals who live in metropolitan regions like Portofino Alabang might use on a regular basis.
All are required to comply with these. The only exemptions on these limits are physicians, drivers, ambulances, fire trucks in an emergency, a law enforcement officer who is attempting to catch someone who is breaking the rules of the road, as well as members of the armed forces who are serving their country in times of civil unrest, revolt, or invasion.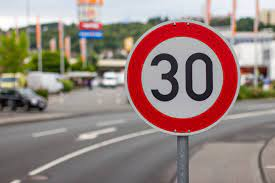 Being knowledgeable of the dos and don'ts on the road is something that a responsible driver or even a passenger must do, not only because we are required to know the traffic rules and regulations, but it is also only fitting and just to do so. This is to lessen the risk of accidents and to avoid causing inconvenience on the road. Though no one really plans or wants an accident to happen, doing your part in knowing will still going to be your responsibility. The responsibility of learning.
It is never acceptable to plead ignorance of the law as an excuse, as it is our responsibility to get familiar with the law and to obey it. The laws, or rules and regulations imposed by the government, are not enacted only for the purpose of preventing people like you from engaging in particular activities; instead, they have been adopted due to worries over the welfare and safety of the general public. These laws have been imposed on you for your own protection.
The imposition of speed limits serves a useful function in our society. When you are in a moving vehicle of any kind, whether you are the driver, a passenger, or a pedestrian, there is always the possibility of being injured or becoming a cause of death.
This is true regardless of what your role is in the vehicle. The fundamental objective behind the introduction of Philippine highway speed limits was to reduce the likelihood of anyone being injured in a traffic accident.
There have been various studies made and circumstances considered by local government units and the Department of Transportation to be able to come up with these laws and rules.
You need to abide by them for our own safety, for the safety of other travelers, and also to avoid paying fines. Every violation comes with a ticket, a warning, and a fine. Let us all remember to be responsible drivers at all times.
It ought to be common knowledge that faster vehicles are more likely to be involved in accidents. This is due to the fact that drivers of faster vehicles are more likely to lose control of their vehicles when confronted with unforeseen obstacles, such as debris, impediments, pedestrians, other cars, or damaged roadways. However, if you have the appropriate amount of speed, you will have sufficient time to apply the brakes or move the steering wheel and avoid car accidents.
It is imperative that you never forget to keep in mind that the posted speed limits are not only thoughts or recommendations made by the local authorities; rather, the posted speeds are the legal maximums. These legally mandated maximum speeds were established by the legislature. You have the responsibility to obey, and you must follow instructions.
Living at Portofino Alabang, Your Safe Space
Even along residential streets, they have a maximum speed you need to follow. Living at Portofino Alabang gives you the assurance that speed limits are followed at all times. Your safety and security are always the top priority of Portofino Alabang.
They ensure that you experience luxury living in the most convenient and secure community possible. With that in mind, it can give you an assurance of your kids' safety when playing along the streets and the whole family's safety when driving or walking around the community.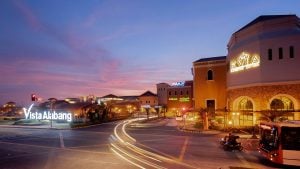 Within Portofino Alabang, there are roving security guards to assist you, traffic enforcers stationed to monitor any traffic incidents, and along Vista Alabang, bike lanes are already provided along highways to also make sure of your safety if you choose to take your two wheels. In addition, there are traffic enforcers stationed to monitor any traffic incidents that may occur.
In spite of the fact that they are unavoidable, the number of fatalities in traffic accidents within the vicinity of Vista Alabang is remarkably low in comparison to those on other major highways. This is particularly remarkable when one considers the volume of traffic along Daang Hari road. Because it employs roaming guards to help and monitor, the likelihood of an accident occurring within the world-class communities of Portofino Alabang is extremely low, if not nonexistent.
NEXT READ: Top 9 Spots for Mountain Bike Adventures in Laguna
NEXT READ: Philippine Real Estate Laws Guide
NEXT READ: Advantages of Investing in Tagaytay
NEXT READ: The Beauty Of The Golden Hour