BLOGS
Catch "Miss Saigon" Musical in Manila this March 2024
Catch "Miss Saigon" in Manila in 2024 and experience the magic of theatre.
Miss Saigon is a musical beloved by fans worldwide. In March 2024, the brand new musical production spearheaded by Cameron Mackintosh comes to Manila for the first time to enthrall Filipino audiences. 
Find out why this musical has captured the hearts of audiences everywhere and how you can watch it in Manila this coming March.
The Story of Miss Saigon
The musical Miss Saigon is a stage retelling of Giacomo Puccini's classic opera piece, Madame Butterfly. But while Madame Butterfly takes place in Japan as a story between an American Lieutenant and a geisha, the story of Miss Saigon centers around a US Marine and a bargirl.
The U.S. Marine is named Chris, and towards the end of the Vietnam War, he and his fellow G.I.s celebrate at a local Vietnamese bar. There, Chris meets a young Vietnamese woman named Kim, one of the newest girls working at the bar. They spend the night together and they get to talking about various things. One of their conversations centers around the American dream, with Kim dreaming of going to America with Chris and living a better life.
But in the chaos of the Vietnam War, the American soldiers are ordered to leave Saigon. This separates the two lovers, cutting their story short. While Chris is away, Kim continues to hold on to her dream and keeps her love strong. After a three-year quest for their reunion, the two lovers meet again, but it does not go as they expected it to.
This endearing and tragic love story truly showcases the strength and breadth of a woman's love despite the chaos of war, the anxiety of separation, and seemingly hopeless circumstances.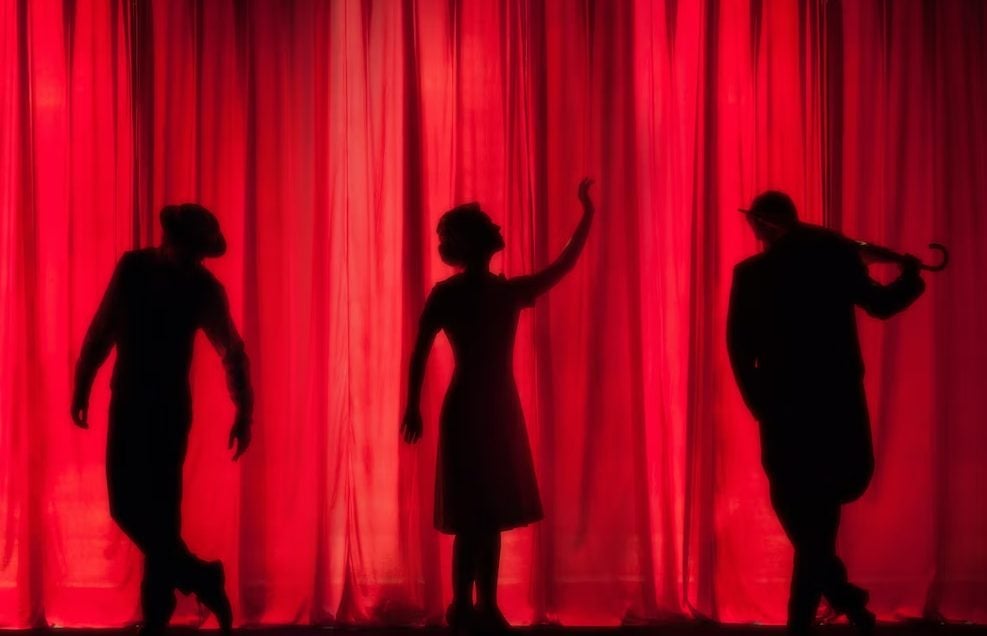 History of the Production of Miss Saigon
The production of Miss Saigon was initially inspired by a photograph. Musical composer Claude-Michel Schönberg found a photo of a Vietnamese mother bringing her young child at the airport so the child could board a plane going to the United States to be reunited with the ex-G.I. father.
Collaborating with Alain Boublil and Richard Maltby Jr., the three eventually developed the story, music, and lyrics of Miss Saigon. The production of Miss Saigon premiered at London's West End in 1989, with productions continuing until 1999. The show premiered on Broadway in 1991, which then paved the way for several touring productions. 
The success of Boublil-Schönberg's Miss Saigon comes as no surprise as the pair had previously worked together in bringing Les Miserables to life on stage.
Why Filipinos Love Miss Saigon
Miss Saigon features the story of a young Asian woman making the most of her situation during a tumultuous period in history. As such, the production made a huge stir by focusing on casting Asian actors for the lead role of Kim. And while many actors auditioned to be part of one of the most brilliant casts there is, our very own Leah Salonga bagged the role of Kim. She was seventeen years old when she auditioned, and she had just turned eighteen by the time the show premiered. Playing the role of someone of similar age to her, but who had experienced a vastly different life was a creative challenge for Leah Salonga. But she performed her role as Kim flawlessly, earning her a Laurence Olivier Award and a Tony Award.
Aside from Leah Salonga, Boublil-Schönberg's Miss Saigon paved the way for countless Filipino artists to join in this musical staging at various points of the production. Some notable Filipino artists who have joined the brilliant casts of Miss Saigon include Joanna Ampil, Jaime Rivera, Monique Wilson, Jon Jon Briones, Eva Nobledaza, and Rachelle Ann Go. This musical allowed Filipinos to shine as world class performers.
Miss Saigon Coming to Manila
Theater fans are absolutely thrilled for the Manila season of Miss Saigon in 2024. Earlier this year, GMG Productions has announced that  Cameron Mackintosh's production of the musical will be coming to Manila in March.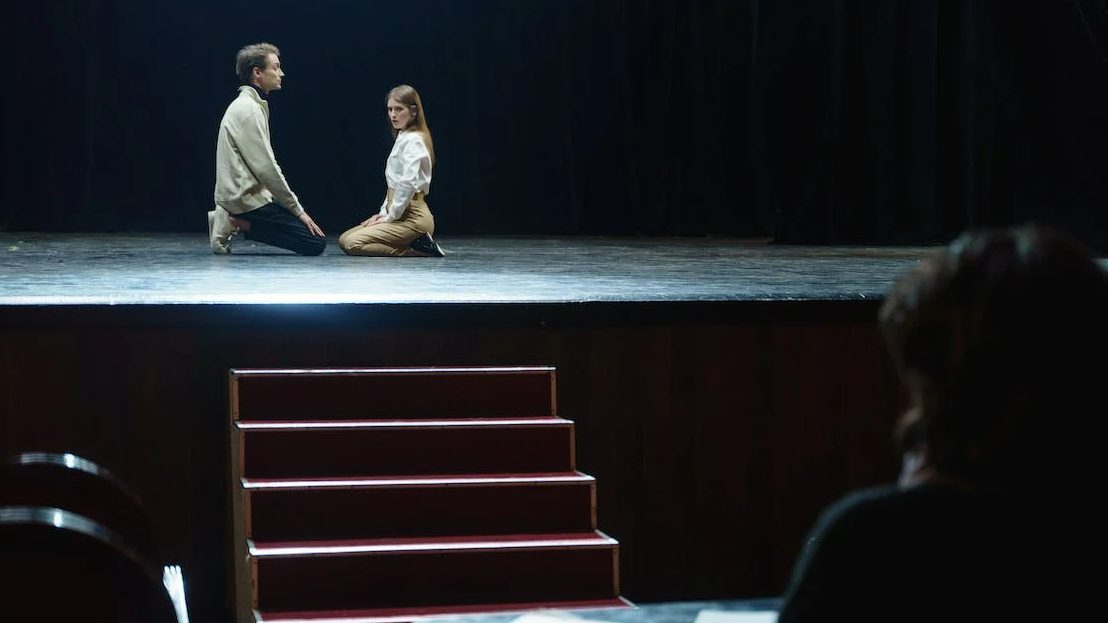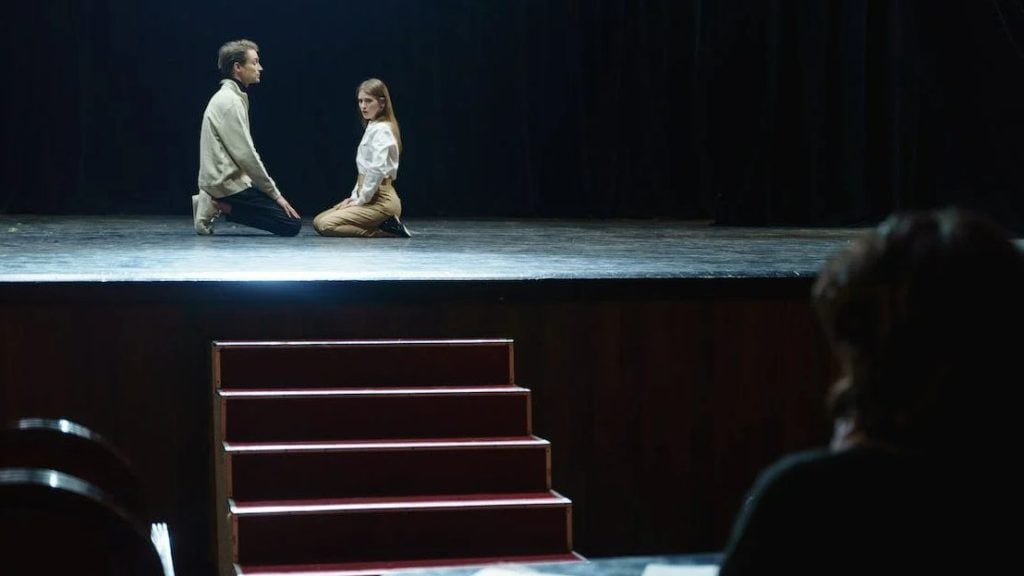 This spectacular new production arrives on our shores after a successful run at the Sydney Opera House. GMG Productions will bring in a magical night of musical entertainment for Filipino audiences in the foreseeable future with this latest iteration of Schönberg's classic musical.
In an interview, Cameron Mackintosh has stated that this is the best production of the Olivier Award-winning musical to date. 
Fans eagerly awaiting the opening of this phenomenal production should set their calendars ready for Miss Saigon in Manila in March 2024. GMG Productions will be presenting Miss Saigon at The Theatre at Solaire.
The pre-sale period through the show's official pre-sale partner will run from October 23 to November 3. Tickets for Miss Saigon at the Theatre at Solaire will officially be on sale from November 6, 2023.
Experience Lifestyles from Around the World with Brittany
Theater can expand your horizons and allow you to experience stories and scenes from around the world. Once you enter the theater, you can be magically transported to a different place and even a different time in history. But theater is not the only way for you to experience such a world-class thrill. What happens when you leave the theater and return home? If you are afraid that the magic will fade away, then continue experiencing the magic of the world through luxury real estate with Brittany Corporation.
Brittany Corporation has had incredible success when it comes to cultivating world-class luxury living inspired by places around the world. As the Philippines' premier luxury real estate developer, Brittany has built a solid reputation as the best when it comes to destination-themed luxury homes in the Philippines. Brittany Homes celebrates luxury in all forms, and this includes everyday experiences for the residents in their various luxury condominium developments and luxury homes in the Philippines. Each exclusive community is designed to evoke stunning destinations such as the Swiss mountainside, the Italian Coast, the English countryside, and the expansive American south. With Brittany Homes, the magic of the world is right at your doorstep.
Brittany Corporation is also in the process of developing new residential areas, giving you more themed options for a luxury house and lot in the Philippines.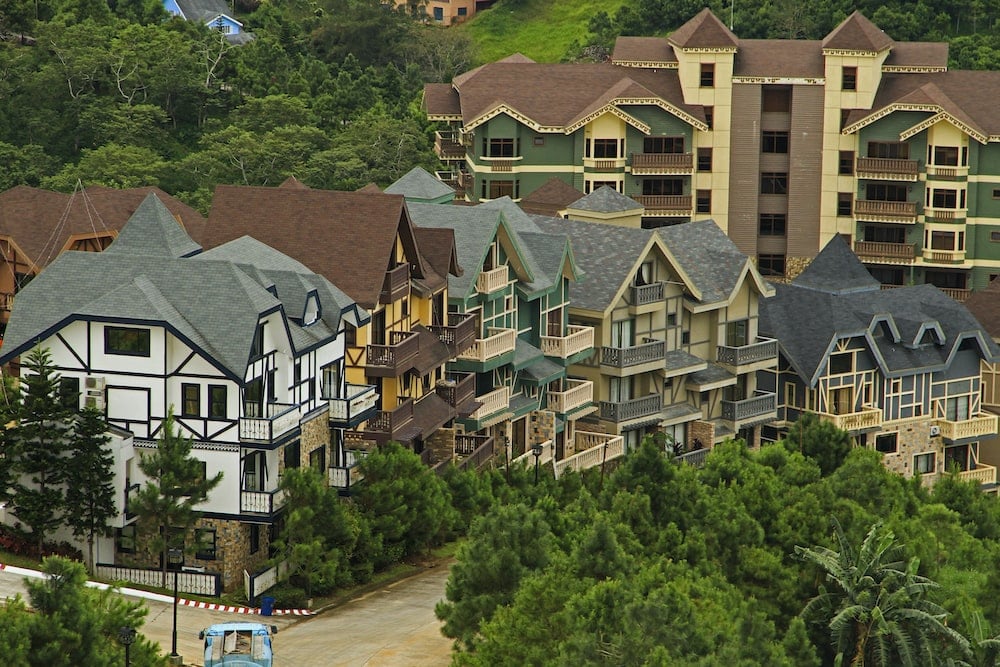 Your Swiss Retreat
Crosswinds Tagaytay is Brittany's Swiss-themed luxury estate located in the rolling hills of Tagaytay. Adding to the Swiss experience is the estate's numerous pine trees, giving the air a refreshing feel. The luxury condominium units at Crosswinds Tagaytay take design inspiration from Swiss mountain chalets used by tourists on the Swiss mountainside. With charming wooden accents, you get a sense of your very own cabin in the woods, complete with the stunning view of Tagaytay and Laguna de
Bay.
Invest in a luxury condo at Alpine Villas or at the Grand Quartier, two of Crosswinds' condo enclaves. You can choose from an impressive array of studio units or one-bedroom units.
If building your dream luxury house in Tagaytay is more your style, then you can purchase a luxury lot at Lausanne at Crosswinds. Lausanne is an exclusive development featuring spacious lots, maximizing your space and your ability to enjoy the refreshing nature of Tagaytay.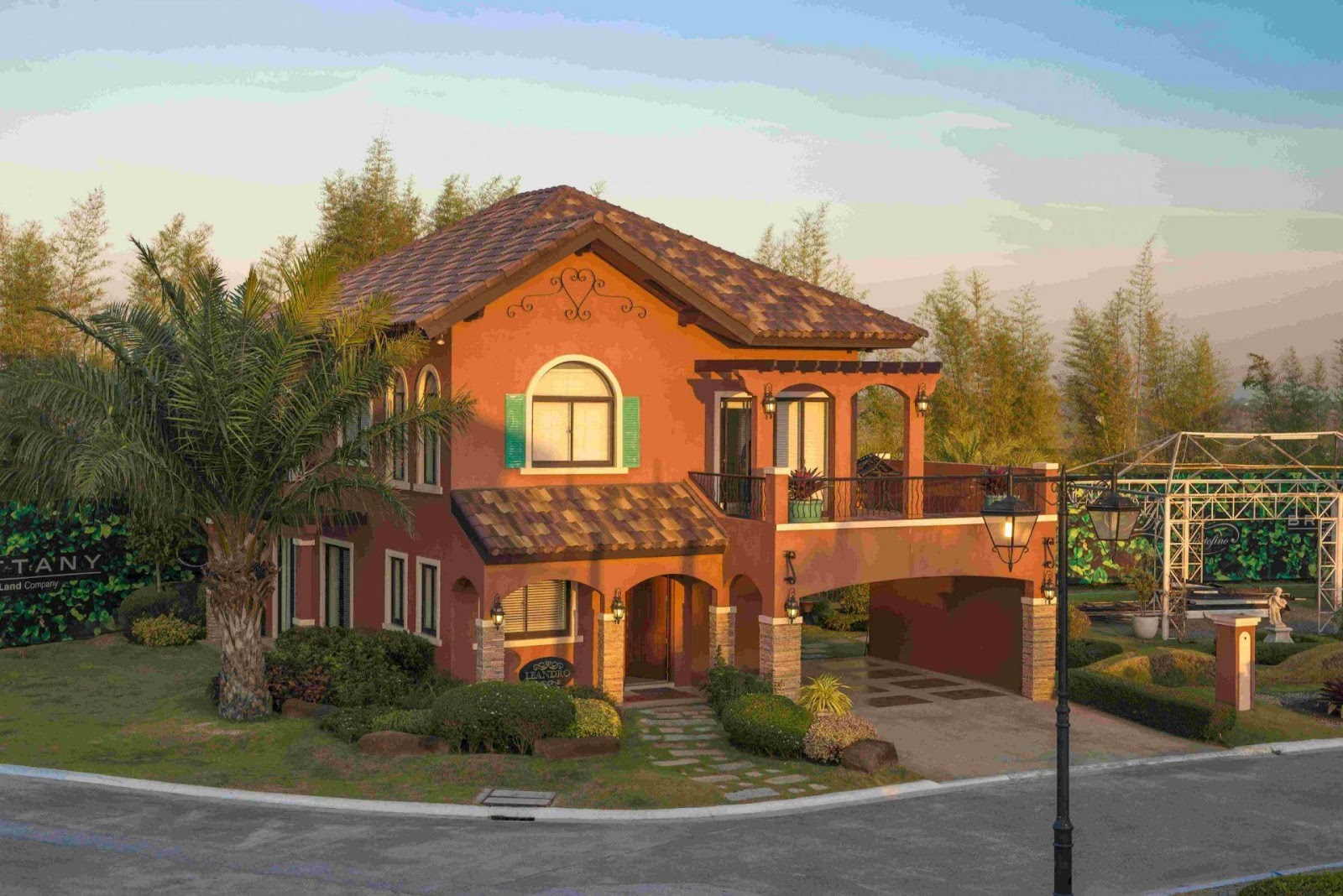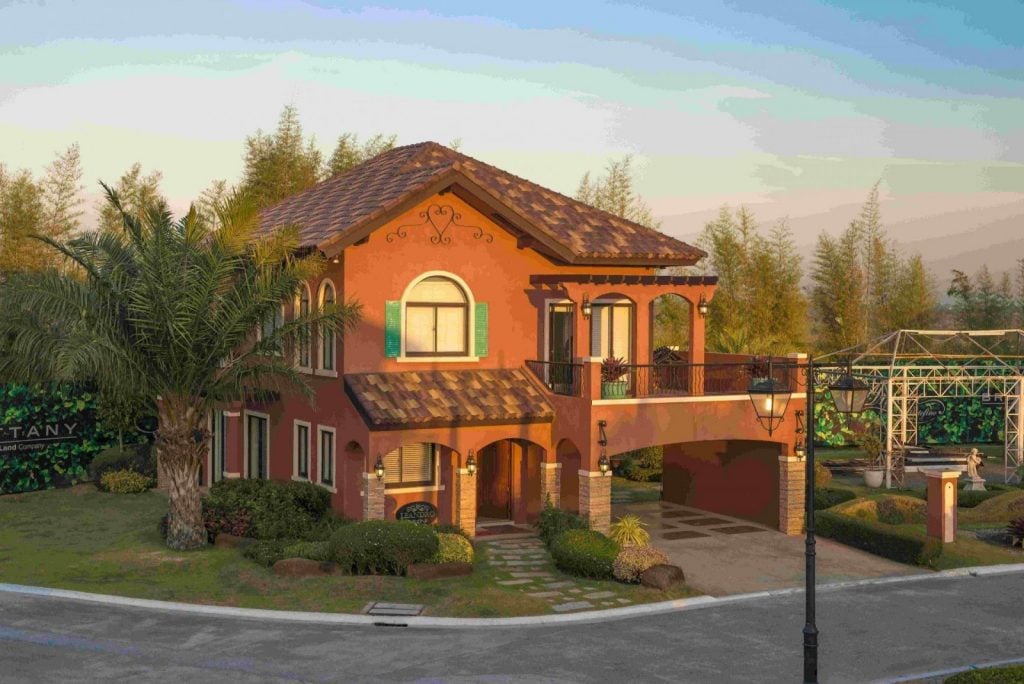 A Year-Round Italian Holiday
Fancy a trip to the Italian coast? How about an Italian-themed home in a luxury neighborhood so your Italian holiday never has to end? This may sound like a dream, but it can be your reality when you purchase a luxury house and lot in Vista Alabang.
Vista Alabang has three luxury enclaves: Portofino Heights, Portofino South, and Amore at Portofino. These three exclusive communities are designed to embody the relaxed charm you will find on the coast of Italy. Here, you will find the best luxury house and lot in the Philippines that brings you the old-world excellence of Italian architecture. Aside from spacious luxury homes, Portofino Alabang also gives you wide tree-lined streets, several parks and gardens, as well as world-class amenities like swimming pools, tennis courts, and basketball courts.
Life the Italian lifestyle of your dreams with a new home at Vista Alabang.
A Quaint English Community
If you find the idea of an English manor a romantic place to live, then live your small-town English dreams at Promenade by Brittany Homes. This exclusive master-planned community evokes the quiet charm of the English countryside, complete with hedge gardens, landscaped parks, and fountains.
Invest in your own English-style manor and live like your favorite Jane Austen heroine. A quiet retreat is just what you need to unwind from the bustle of the city. Nestled in a sprawling estate in Santa Rosa, Promenade by Brittany, feel the worries of the world melt away the moment you step into your English-style home.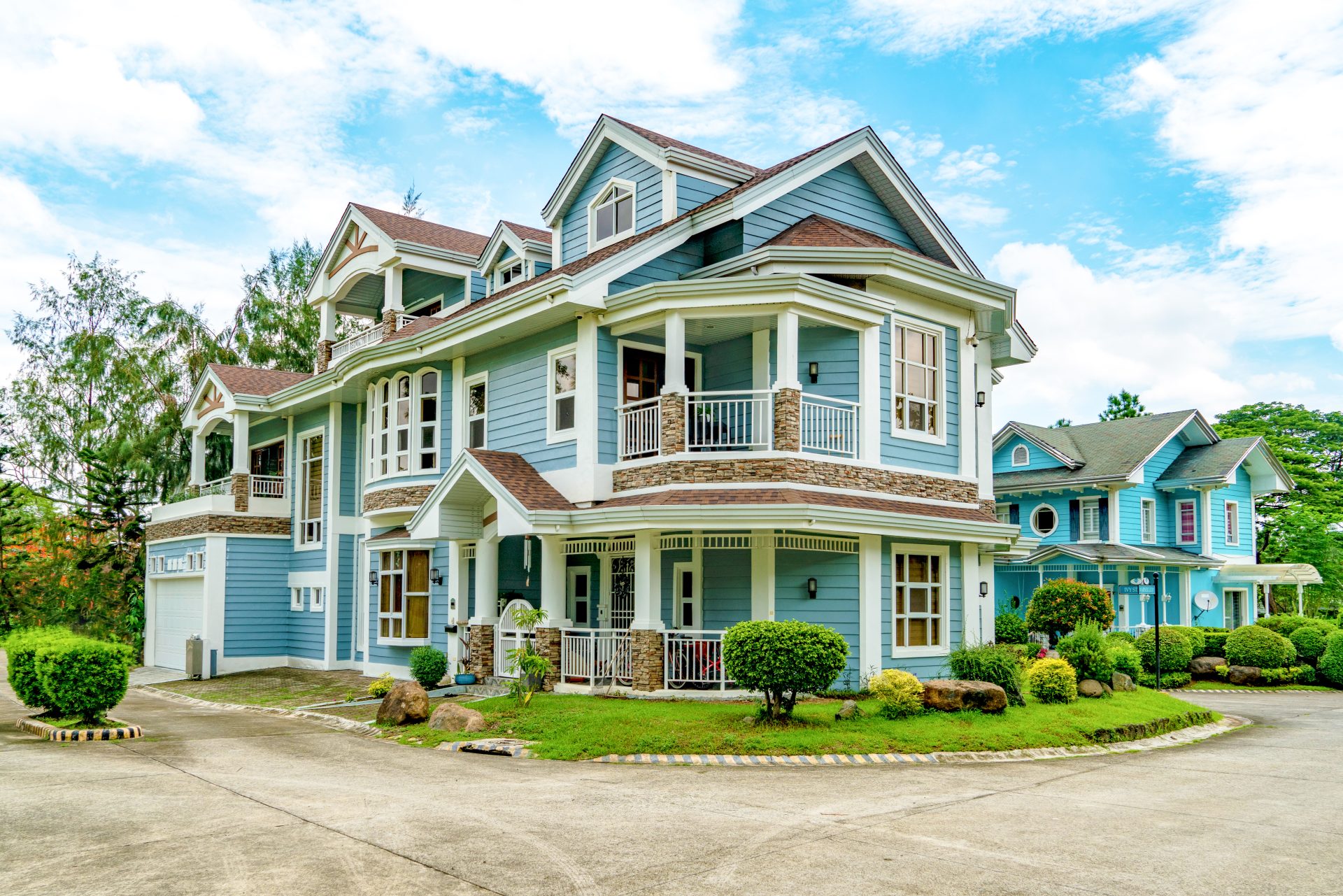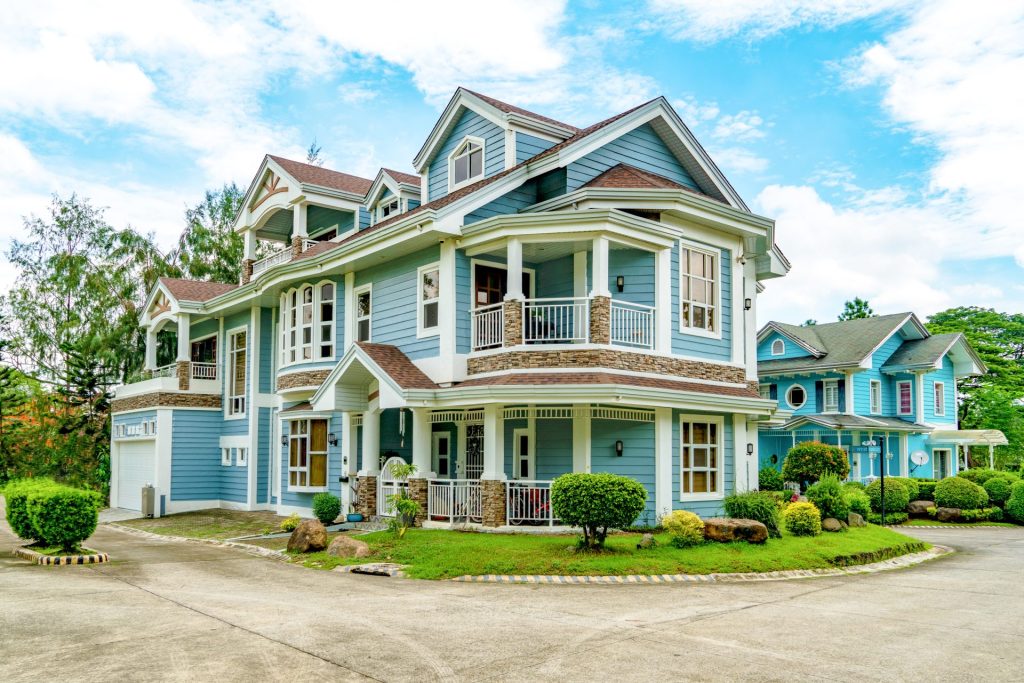 Live in American Grandeur
They say everything is bigger in the American south. Well, Brittany Corporation brings that energy but with a luxury twist to their master-planned communities of Augusta and Georgia Club. A luxury home in these American-themed communities in Santa Rosa will give you an expansive home that you are free to fill with everything you love and need. Live your luxury lifestyle to the fullest with a home that can fit all of your needs.
Each home in Augusta and Georgia Club celebrates the grandeur that generously-proportioned homes can give. With design elements derived from colonial architecture, you will find the perfect balance of modernity and classic appeal.
Invest in a Brittany Corporation luxury home and feel like you are experiencing the world from the comfort of your home.
Suggested Read: The Philippine Star: Christmas Stories in Crosswinds Tagaytay
Suggested Read: 2023 Philippine Theater Play Performances To Watch Out For
Suggested Read: Broadway Events To Include In Your Calendar This Year
Suggested Read: Filipino Fashion Designers Altering The Fashion Industry
Suggested Read: Crosswinds Tagaytay: Refreshed