Property
Eliot Luxury House | Pre-Selling
Start at 75,000,000
The Eliot luxury house is a mix of luxury and contemporary design. This luxury home features a two-car garage, an indoor courtyard that could serve as a play ground for the young ones in your family, an expansive living and dining room area, three complete bedrooms, including a master bedroom plus an additional guest room with toilet and bath bedroom if your friends or relatives decide to sleep overnight at your home.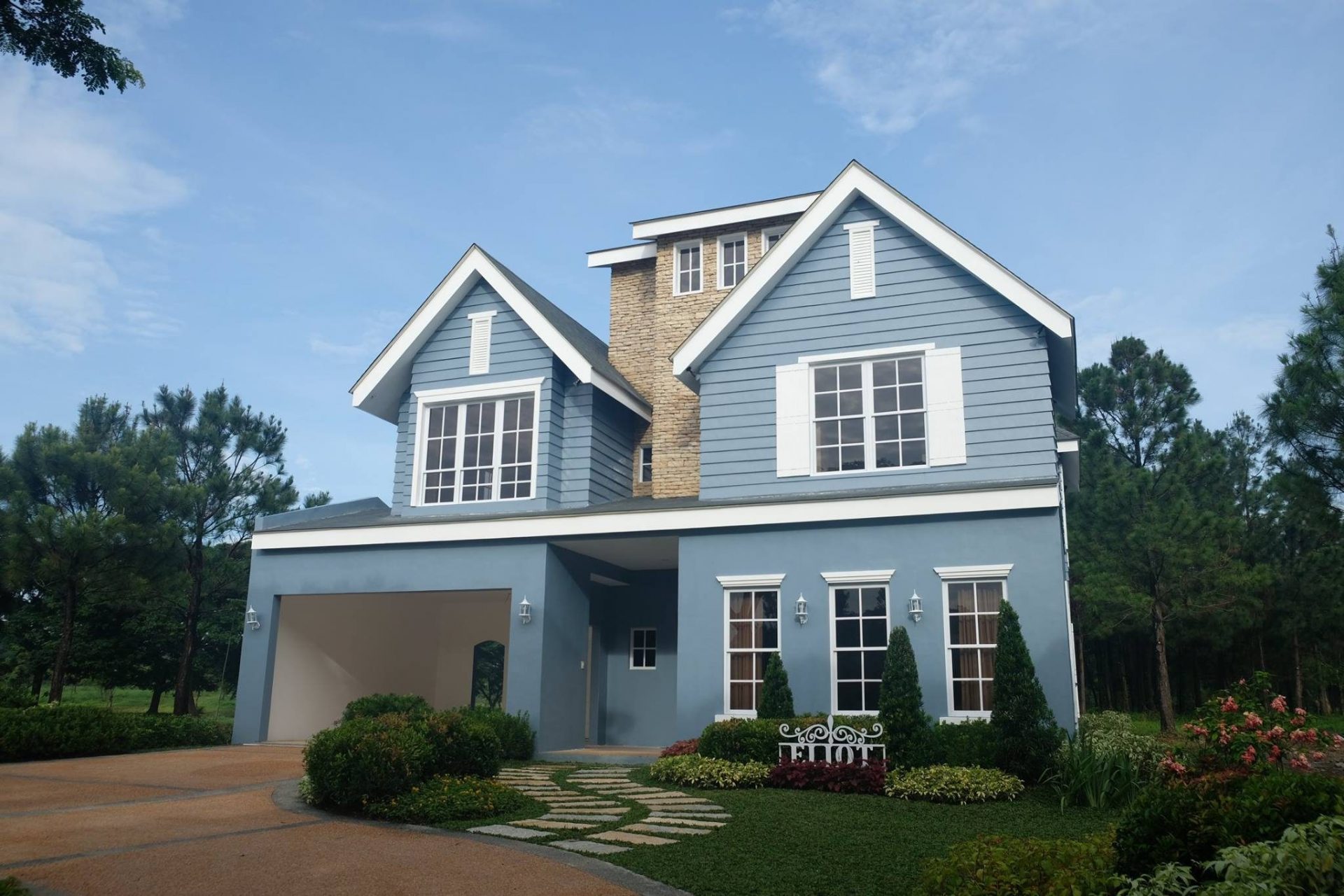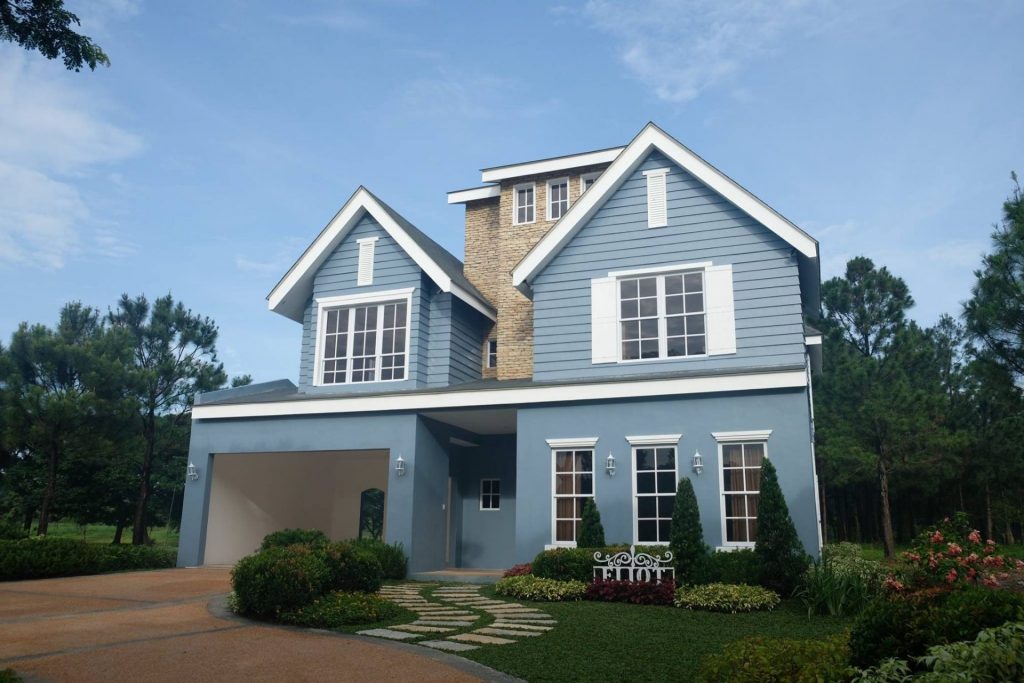 This luxury house also features an attic with a walk-in closet and a fourth bedroom that can be converted into a walk-in closet. This stunning work of art is next to a stately English country estate and offers a fantastic view of the enclosed maze garden.
If you enter this luxury home and appreciate its elegant and refined Old-English style, you will truly experience the feeling of being royalty.
In the master-planned community of Promenade, there are a range of spacious lots and opulent houses. The ambience is evocative of the picturesque English countryside, despite the fact that Brittany Santa Rosa is a bustling 300-hectare development.
Promenade is a model of the luxury lifestyle because it is situated in an area with some of the finest golf courses in the Philippines and a view of some of the most modern and luxury homes and building designs.
World-class Community of Promenade Within Brittany Santa Rosa
You'll discover a diverse offering of opulent residences and expansive building lots to choose from in the Promenade neighborhood, designed with meticulous attention to detail.
Brittany Santa Rosa is a bustling development that encompasses 300 hectares and has an atmosphere that is reminiscent of the charming and attractive countryside of Old England. This ambiance was inspired by Brittany Santa Rosa's fixation on luxury and elegance.
Promenade serves as a model for the luxury lifestyle because it is located in an area that is home to some of the most prestigious golf clubs in the Philippines, such as Sta. Elena country club and Canlubang Country Club because it provides a view of some of the most forward-thinking architectural designs.
The Eliot luxury house is one of the instances that demonstrates how Promenade truly does incorporate elegant architecture and keeps an Old quaint English countryside community.
Premium Development of Brittany Corporation Within The Prime Location of Santa Rosa City, Laguna
The city of Sta Rosa Laguna is set to experience inescapable expansion in the not too distant future as a direct result of its attractive location as well as its easy access to both economic and residential zones.
The city has been the primary impetus behind everything that has been effectively accomplished. This city is represented by a lion, thus the fact that it has been behaving in such a lion-like manner is entirely appropriate.
An important metropolitan center that serves as the location for one of the region's economies, displaying one of the fastest expansion rates. This expansion is made possible by the region's remarkable geography, a consistent infusion of cash by major enterprises, and competent administration at the local level.
The location is also near active road infrastructure developments, like SLEX (South Luzon Expressway) and expressways, Laguna de bay, and places which is in convenient proximity to the nation's capital in the Philippines—Metro Manila.
It is also a perfect location for individuals contemplating starting a family of their own or retiring and settling down because there are a number of schools and universities in the nearby area.
Old-English-Inspired House and Lot in Promenade
The fact that Brittany possesses its very own one-of-a-kind thematic community has proven to be beneficial for the region in terms of attracting investors and customers.
This has been Brittany Corporation's competitive advantage in the market, in addition to being a superb investment opportunity to acquire a property within the Promenade and other Brittany Corporation project developments.
The magnificent style of medieval country estates in Old England is the inspiration for the architectural design of the luxury houses in Promenade, which were designed to evoke mental images of those styles. In addition to that, it comes with a sizeable lot and is constructed with materials that have the longest track record of use and durability.
A beautiful and refined manner of living might be inferred from the well-crafted appearance of a building's exterior.
Enjoy The Perks of Having Luxury Amenities Within Brittany Sta. Rosa
Without a doubt, amenities may play a role in your decision to purchase a new luxury homes or invest in real estate; therefore, the project's amenities must be of the highest quality.
The Promenade includes world-class amenities, including a clubhouse with event halls, a basketball court, and a beautiful view of a secret garden and an elegant grand fountain.
The Sta. Elena Golf Club and the Country Club Philippines are two of the finest golf courses in the country, and both are located within walking distance of the Promenade.
Golf, a sport that can be played in the vicinity of Promenade, is one of the leisure activities that affluent individuals and business people enjoy. And if you will be hosting a family gathering or other activities requiring a large space, a community hall that also functions as a function hall is an ideal option.
Inquire Your Next Investment With Promenade | Brittany by Vista Land Contact Information
Brittany Corporation by Vistaland offers the one-of-a-kind luxury residence, Eliot luxury house in the Old-English-themed community of Promenade. You do not need to hesitate to invest in a real estate developer with a track record of success.
You can organize a meeting with Brittany Brokers, Direct Marketing, or Brittany property investment consultants and experts to learn more about the benefits, advantages, perks, and privileges that come with owning a property or lot for sale in Promenade, Georgia Club, or Augusta.