BLOGS
Kadayawan Festival: Discovering Davao City
"Davao City is one of the Philippines' most stunning cities that is known for a celebration of the wealth of culture and bounty harvest."
We are now moving forward from the crisis of COVID-19 and might as well be looking for something fun and exciting to experience— visit Davao City and experience the wonder of the Kadayawan Festival this coming August! Indeed, there is more fun in the Philippines! But, before you take part in this long-awaited celebration of Kadayawan, it's best if you will be first informed about the culture of this Festival.
Where Is Kadayawan Festival Celebrated?
Kadayawan Festival as mentioned above is being celebrated in Davao City. Davao City is the capital of Region XI and is known for its typhoon-free climate and smoke-free ordinance. It has two main tribal festivals, the Araw ng Dabaw and the Kadayawan Festival in August.
Unquestionably, Davao City is one of the Philippines' most stunning cities. Visiting Davao is strongly recommended because of its strategic location on the magnificent Mount Apo, the Philippines' tallest mountain, and the Gulf of Davao. The largest city in Mindanao boasts more parks and green spaces than almost any other metropolis in the world.
Mangosteen, pomelo, and pungent durian are other fruits popular in Davao. The "Home of Durian"—Davao—is a terrific place for fruit lovers. There are many markets and fruit booths in this area. Furthermore, there are a lot of stunning white beaches and luxurious resorts in Davao you might want to visit—the five-star Pearl Farm Beach Resort is one of these establishments.
Davao is full of excitement and magnificence, and you have so much to explore there! So, if you want to have a personal experience of the never-fading beauty of Mindanao, you can consider investing and owning a luxurious condo with your family and loved ones through the help of Brittany corporation in Davao city.
Suggested Read: Luxurious Outdoor Activities in Davao You Should Try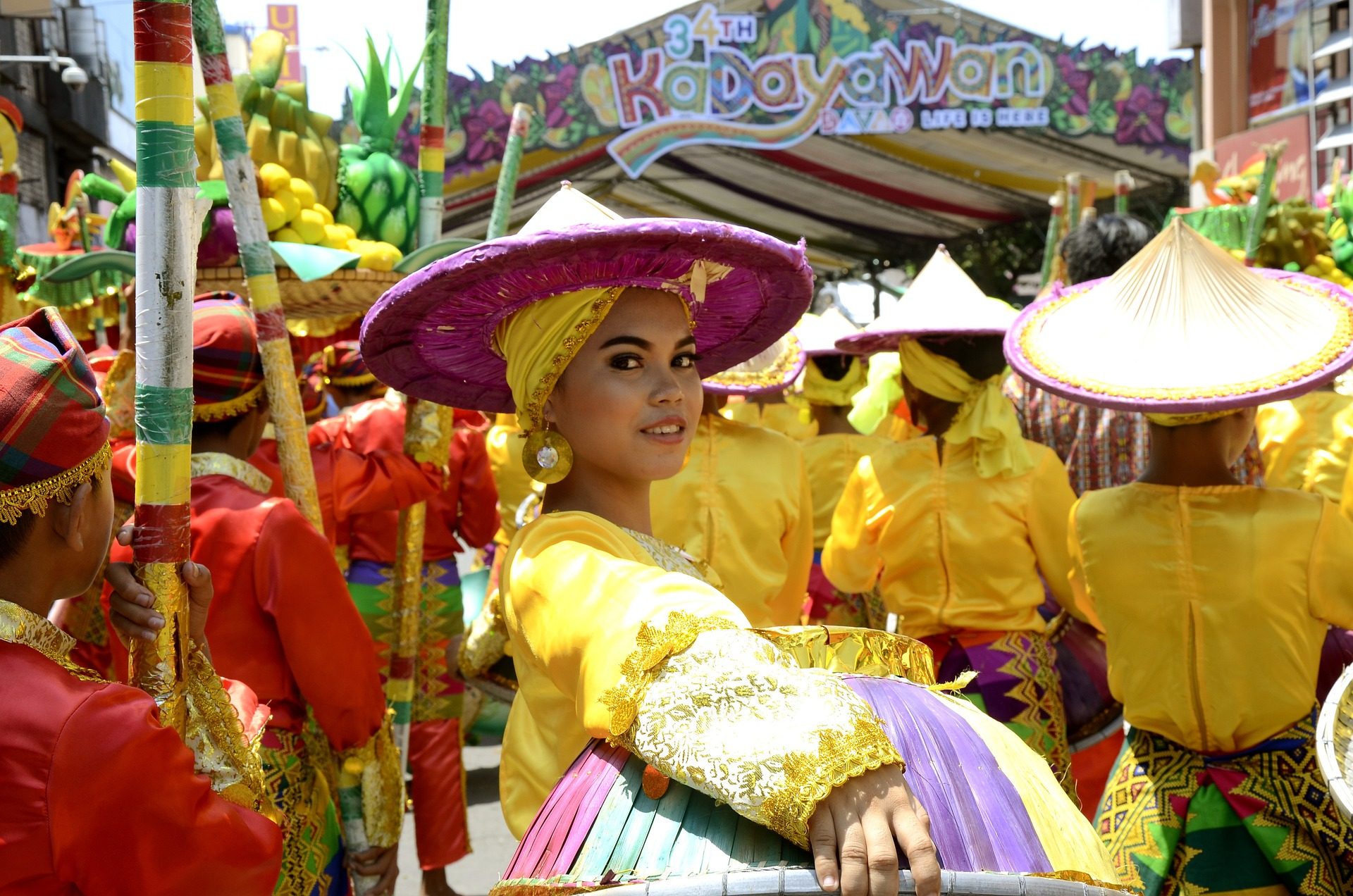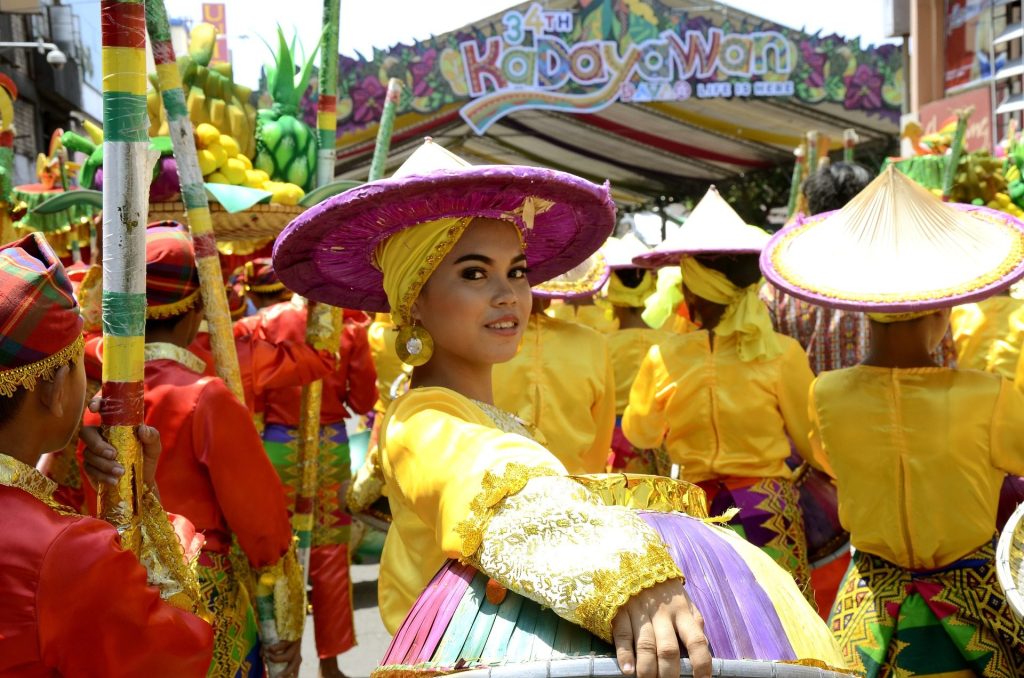 Kadayawan Festival and its origin
Wondering what the Kadayawan festival is? The word "madayaw," which denotes superiority, goodness, and value, is where the word "kadayawan" is derived from. The Kadayawan Festival is the most awaited and well-known celebration in Davao and is commemorated during the third week of August. The festival serves as a celebration and a thanksgiving for life's many blessings, including nature's gift of beauty, cultural riches, abundant harvests, and peace of mind. Also, it honors and recognizes the lumads, an ethnic group of indigenous people that reside in the city.
It's interesting to note that the festival's inspiration stemmed from the ethnic groups of Davao's paganism. At that time, the foot of Mt. Apo, the Philippines' tallest mountain, was a gathering place for ethnic communities. To express gratitude to the natural gods Manama and Bulan, they would undertake ceremonies. The tribes likewise performed this in remembrance of the plentiful harvest.
The Kadayawan Festival is an annual celebration of Davao City's culture and history, originally named "Apo Duwaling" and renamed "Kadayawan sa Dabaw" in 1988. The festival was started when Davao's government was looking for ways to promote the city as a calm and forward-looking metropolis following the imposition of Martial Law.
And now that we've gained knowledge about Kadayawan Festival let us now see what activities you can do to enjoy the Kadayawan Festival:
Dula Kadayawan
Fond of playing games? Then this will be the best activity for you to participate in the Kadayawan Festival— Dula Kadayawan. This displays Lumad and Moro games to inform and educate the coming Dabawenyo generation about their traditional games and methods of play. These games are reflections of hunting, water fetching, rice threshing & winnowing, and the overall way of life of the many Davao tribes.
Sosakaro, in which women from various tribes compete by fetching water with bamboo sticks, totaringki, in which players must use all possible means to make fire out of local materials, and usury, a tug-of-war game in which two teams face off in a strength test are a few examples of the games they play during this event.
Indak-Indak sa kadalanan (Street dancing competition)
Be inspired by the Dabawenyo's talents and passion for dancing as you take part in the Kadayawan Festival. Indak means "dance," and Kadalanan means "streets." Hence, Indak indak sa Kadalanan is primarily a street dance competition that draws participants from as far as the provinces of Cotabato. Both the open and Davao-based divisions of the competition were held. Half a million pesos were awarded to the winners in each category.
You will witness here a colorful street party where revelers will dance wildly to loud drumbeats and the clink of gongs, kulintangans, and other traditional musical instruments. Tambayayong sa Kadayawan
Pamulak Sa Dalan Kadayawan (Floral Float Parade in Davao City)
The Flower Parade, also known as the Pamulak Kadayawan, is another attraction of the Kadayawan Festival. A wonderful illustration of what the Davao festivals stand for is the Pamulak. You can take part in this celebration and watch as Davao's bountiful crop is brought to life right before your eyes.
Everyone will enjoy the visual feast it offers at Davao City. While watching the parade, you can also hear the thunderous drumbeats and admire the skillful performers as culture and music converge in a breathtaking show along the city's most well-known tourist attractions.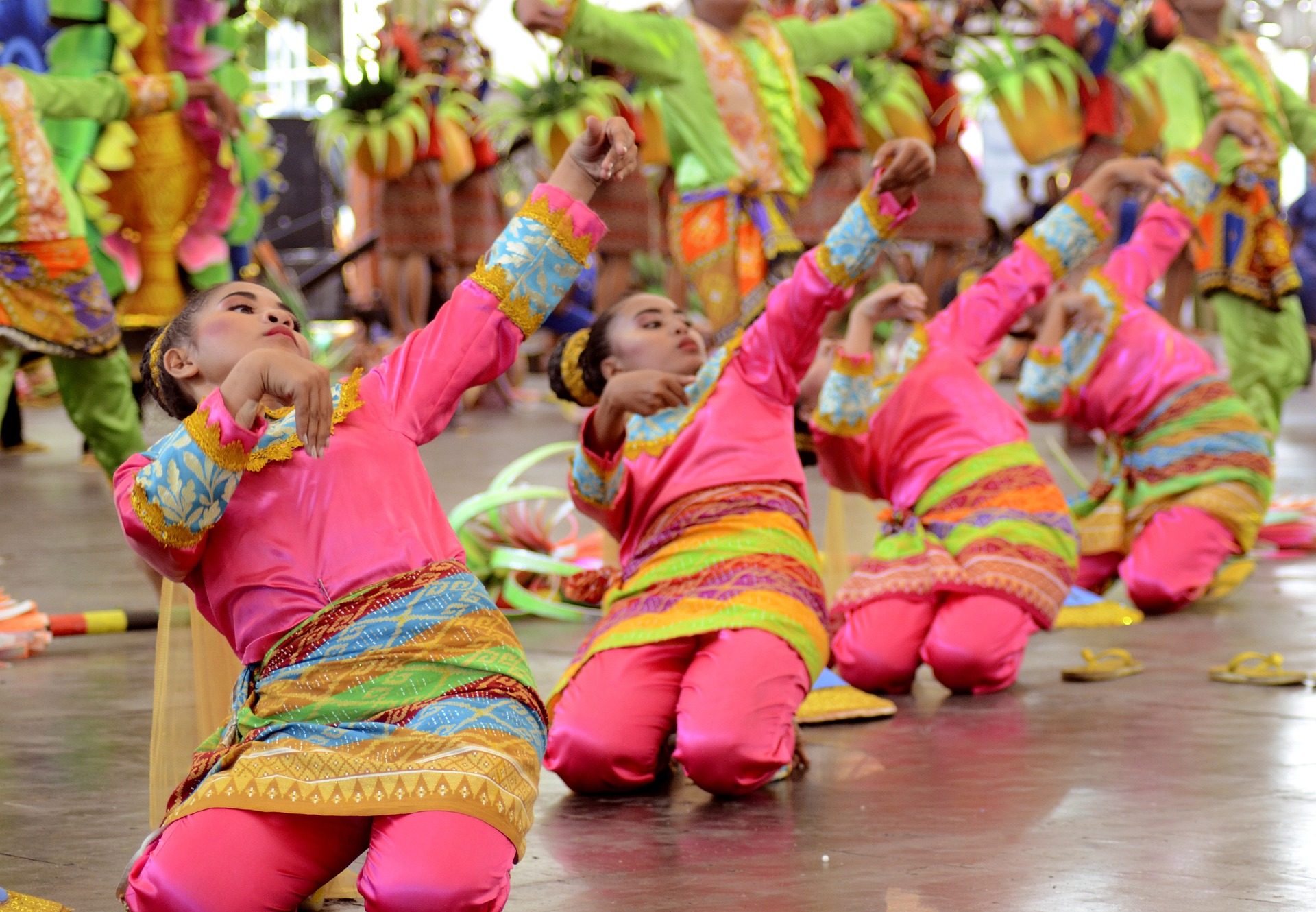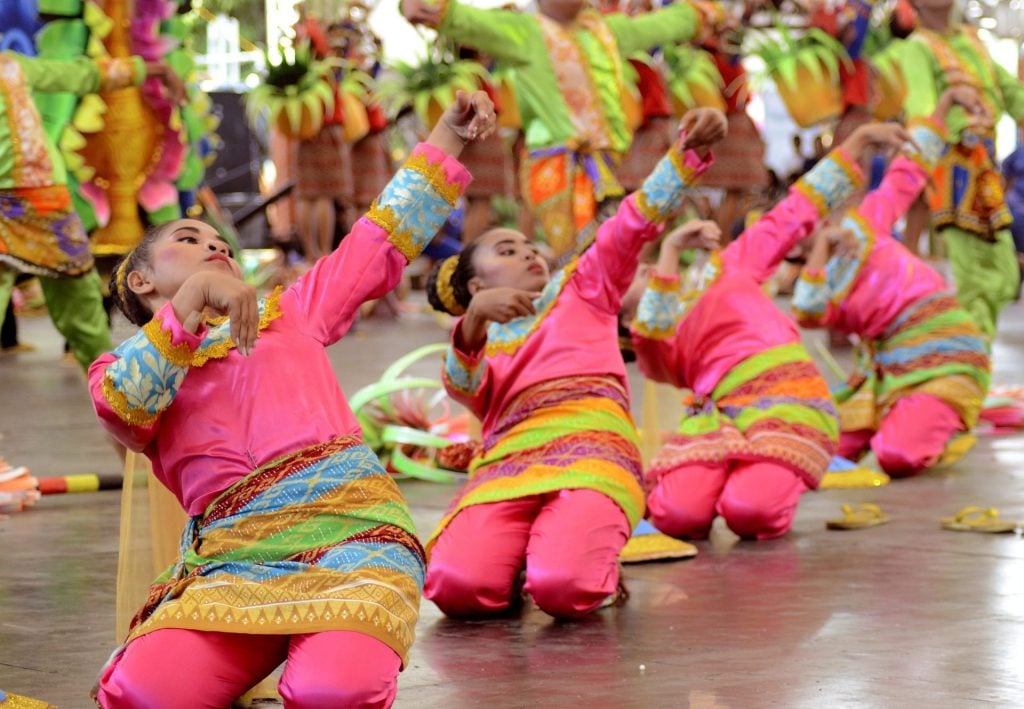 Hiyas ng Kadayawan
Davao festivities are more than just parades and parties. The Hiyas ng Kadayawan is one of the most eagerly awaited events of the Kadayawan Festival. It is a beauty contest to find young women from all the Davao tribes who have a broad understanding of their culture and wisdom. Each of Davao's 10 ethnic groups must select a representative to compete in the pageant. Each contestant must demonstrate their tribe's culture, including its traditional attire and expertise. Not just beautiful places in Davao City you will see but beautiful people from different tribes as well!
Tambayayong sa Kadayawan
A joyful Davao community gathers to celebrate at Tambayayong sa Kadayawan. August is a festive month in Davao City because it's also harvest time there.
The following performances will be presented by Tambayayong sa Kadayawan in a modern and traditional manner in place of the harvest season celebration. So, when Davao and its people celebrate the holiday, the public, including locals and tourists, would certainly enjoy them.
Suggested Read: Davao Celebrates first Kadayawan Festival since COVID-19 Pandemic
Advice for Kadayawan Festival Visitors
Put on comfortable clothes!
The celebration spans a lot of venues throughout Davao City, which could involve a lot of walking. Even though August falls somewhere in the middle of the wet season, expect high temperatures. Bring a water bottle, sunscreen, and an umbrella so you can stay hydrated all day.
Choose in advance the events you wish to attend.
If there are any parades or weekend markets that you wish to attend, be sure to check the location, dates, and times of the events. You come to the festival to feel enjoyed and not annoyed! Thus, consider this tip.
There are many options, so make your decision early to avoid being overloaded during the festival itself. You come to the festival to feel enjoyed and not annoyed! Thus, consider this tip. Making a choice also entails becoming familiar with the schedule and arriving early, which might assist you to get a good spot with a view.
Take good care of your belongings.
Not because you just felt overjoyed and amazed at Kadayawan Festival doesn't mean you need to be complacent. Of course, it's crucial to be secure with your belongings around the crowd. If you don't want your possessions to disappear, pay close attention to where you put your wallets, cameras, smartphones, and other items.
Enjoy!
Avoid putting too much pressure on yourself if you miss some of the events of the Kadayawan Festival. Enjoy yourself and let free! This year's festival runs for a whole month, giving you more time to participate in your favorite events and discover new ones that you might have missed in past years.
Suggested Read: Kadayawan Festival Davao: History, Schedule, and Local Tips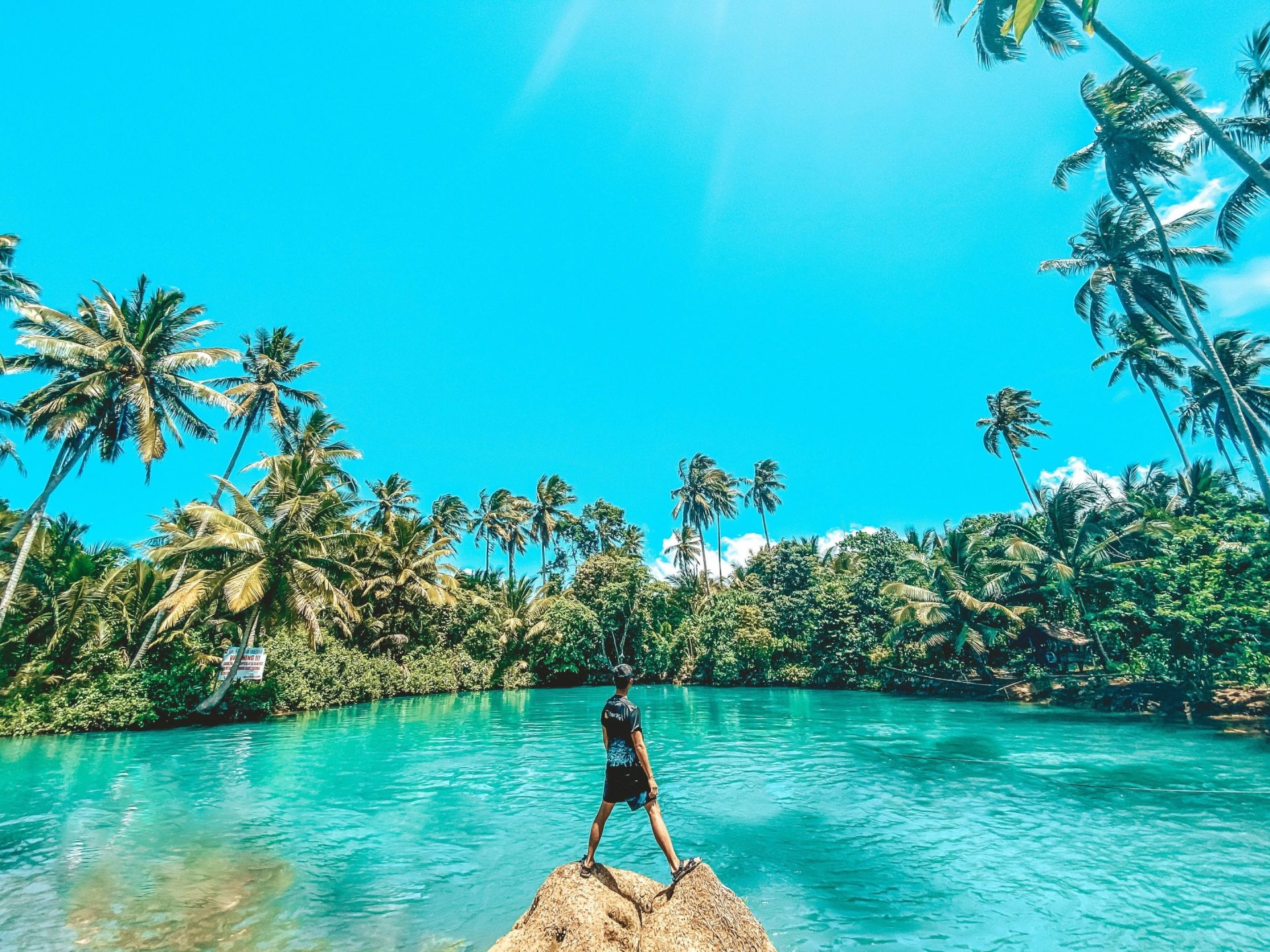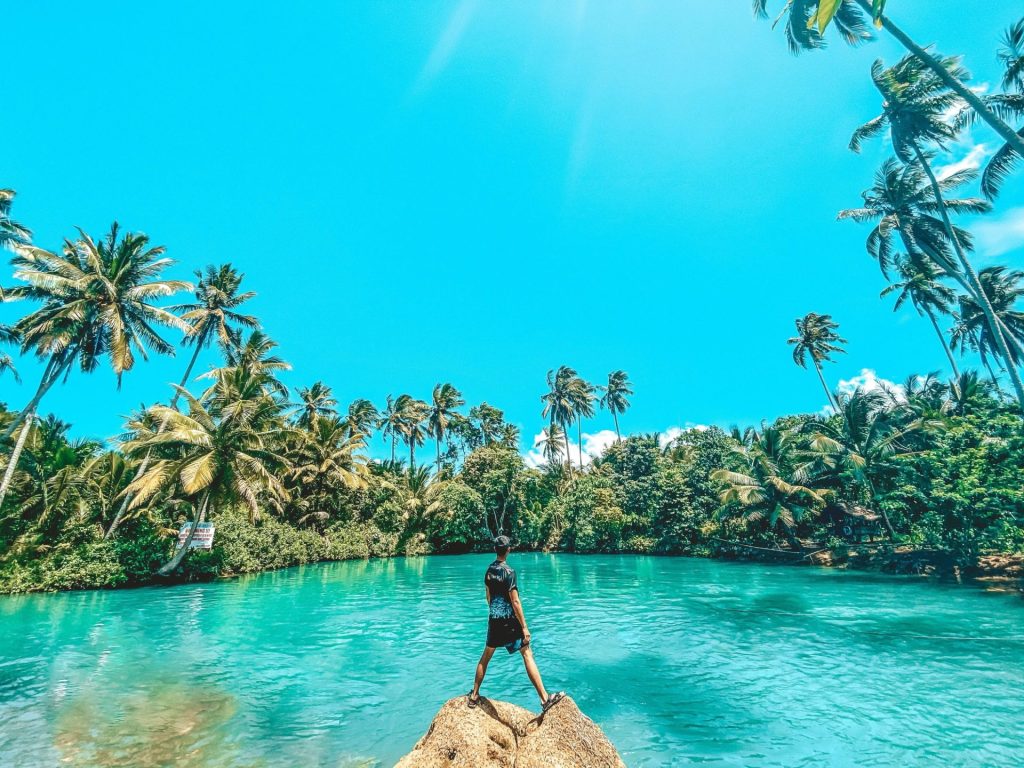 Why live in Davao?
Kadayawan Festival is already proof that Davao City is full of fun! Plus, one of the wisest decisions you will ever make is to reside in Davao City. According to an online database, Davao City is among the safest cities in Southeast Asia. The business and transportation hub of Mindanao is Davao. Thanks to Davao's excellent, highly urbanized metropolis, it is simpler to suit your wants. Hence, consider buying luxury real estate or condominiums in Davao with Brittany Corporation!
The greatest comeback of Kadayawan festival is a joyful and enjoyable experience you shouldn't miss. So, what are you waiting for? Plan your incoming visit to Davao and experience the entertainment Kadayawan Festival gives!
Suggested Read: 8 Reasons Why You Should Visit Davao City
Suggested Read: The Biggest Davao Festival And Celebrations You Should Not Miss
Suggested Read: Most Expensive Paintings In The Philippines Ever Sold In 2021
Suggested Read: NEDA Forecast: Sustained Economic Growth For Baguio
Suggested Read: How To Celebrate This Year's Thanksgiving Day
Suggested Read: Experience These Philippine Festivals This Year