BLOGS
iACADEMY Graduates Top Licensure Exam for Real Estate Brokers
In the Philippines, the licensure exam for brokers is called the Real Estate Broker Licensure Examination. It is conducted by the Professional Regulation Commission (PRC), which is the government agency responsible for regulating and licensing various professions in the country.
Real estate brokers are higher level real estate agents who have completed further training and received their professional real estate broker license. Brokers, as opposed to real estate agents, run their own brokerage, hire other agents, and work independently. Negotiating and organizing real estate transactions are the responsibilities of a real estate broker. Regular duties of this qualified person include drafting contracts and overseeing real estate sales and purchases of homes, lots, and businesses.
Why is there a need to have Real Estate Licensure Exam?
To become a licensed real estate broker in the Philippines, you must pass the Real Estate Licensure Exam. The purpose of this exam, which is given by the Professional Regulation Commission (PRC), is to evaluate candidates interested in a profession in real estate on their knowledge and abilities.
The Real Estate Broker Licensure Examination is held at designated testing centers and is typically administered twice a year. The exam assesses the knowledge and skills of individuals who wish to become licensed real estate brokers in the Philippines. It covers various topics related to real estate, including real estate laws, contracts, property valuation, brokerage ethics, and professional practice.
Last April 18, 2023, the results for the new Real Estate Brokers were released, two days after the exam was taken. Out of 1,328 takers, there is a total of 581 or 43.75% passing rate in the examination. From the top 10 list, two students came from the same school which simply means the school has an effective learning system and produces quality and effective learners. A premier institution for computing, business, and design, and specializes in real estate management, this is the iACADEMY. If you are curious to know more about this school, keep on reading this article.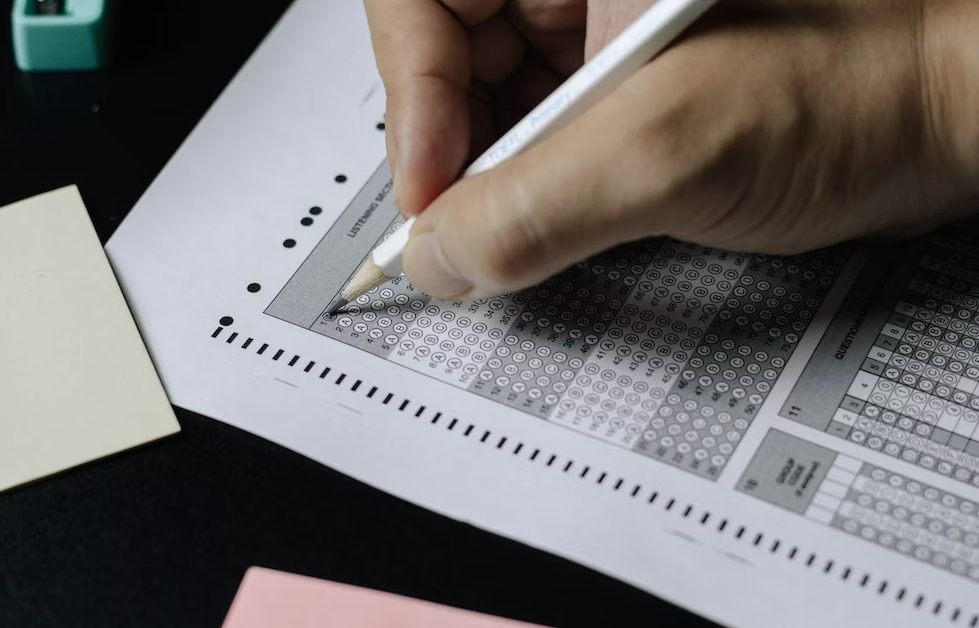 What is iAcademy?
iACADEMY, a premier institution, was established in 2022 with a goal of reinventing education. It was designated as one of the International Business Machine (IBM) centers in the ASEAN region last 2009. It has been awarded with many achievements in 2021 and has been recognized by many publications. Last year, the iACEDEMY was named as the top 1 in Real Estate Appraiser Licensure exam with 93.75% passing rate.
And earlier this year, iACADEMY has once again proven its excellence in the field of real estate management program. This accomplishment demonstrates the school's constant dedication to giving its learners the best possible education and training. With a 70% overall passing rate, 66.76% passing rate in the first-time taker section, and a repeat pass rate of 100%, iACADEMY has firmly established its place as a top-performing Real Estate Management institution.
Their Vision

The clear vision of iACADEMY is to develop game changers in the field and be the leaders of the society's advancement. By game changers, they mean to develop individuals, innovations, or movements that bring about significant and transformative shifts in society. They challenge the status quo, disrupt existing systems, and introduce new ideas or technologies that have a profound impact on various aspects of life.

Their Mission

The mission of iACADEMY is to reinvent education by addressing the dynamic need of industries. To be able to do this, they strive to address ever-changing problems with a forward-thinking approach that embraces innovation, adaptability, and a focus on developing critical skills.
iACADEMY's Real Estate Management Program
The BS Real Estate Management program is designed to prepare graduates for careers in real estate management in a variety of corporations and institutions as licensed professionals, including those who work as assessors and appraisers for local governments. It provides technical, interpersonal, and conceptual abilities in the field of real estate management, preparing students to be proactive and responsive to the overall environment. To provide students with a comprehensive and rich foundation for a career in real estate service practice, theory is integrated with practicum experiences.
Business degree holders can finish the Real Estate Management fast track program at iACADEMY in three terms, while non-business degree holders can finish the program in five terms. By visiting their website for more information, students can learn how to join the premier organization with a track record of accomplishment in BS real estate management.
iACADEMY Brokers Licensure Exam Top 3 and Top 5
Clark Dustin Yeung – iACADEMY Brokers Licensure Exam Passer, Ranked 3rd

A blessing, this is what Clark Yeung simply defined his success in passing the exam. His heart is filled with nothing but gratitude to his support systems including his family, friends, co-workers, and different groups he belonged to. He also mentioned in the interview that his teachers and mentors at iACADEMY are not only knowledgeable in what they teach, but they are filled with passion. And above all, he thanked the Lord to which he brings back all the praises.

Queenzi Mae Camisio – iACADEMY Brokers Licensure Exam Passer, Ranked 5th

In her interview, she mentioned that she felt the normal reactions after passing the exam– she was covered with thrills and disbelief. She reminisced that after taking the exam, she was very anxious and clung into prayer to pass. Between the 2 days of waiting for the result, she admitted that she doubted. However, she still believed that along the process, she had the reliable partner– the iACADEMY. The school became very accommodating and flexible to their needs, all the teaching professionals were very supportive and generous in achieving their goals.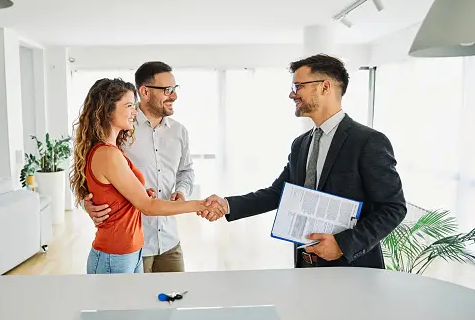 The iACADEMY Brokers Licensure Exam passers along with the others are scheduled to register for the issuance of their licenses on June 14-16 and June 19-23, 2023. They are to submit the following requirement to PRC:
Photocopy of birth certificate or valid passport
Transcript of records and BS REM diploma
Clearance from the National Bureau of Investigation
Community tax certificate
Four passport sized pictures
What are the requirements in taking the Brokers Licensure Exam?
Aspiring Real Estate Brokers must have the following requirements before taking the Board Exam. The following are:
Must have a Bachelor's degree in Real Estate Management
Transcript of Records (TOR) with scanned picture and remarks "For Board Examination Purposes"
Valid NBI Clearance (Both for first timers and repeaters)
Application fee of PHP 900
PSA Marriage contract (for married female applicants
PSA Birth Certificate
Coverage of Real Estate Brokers Board Exam
GENERAL/FUNDAMENTALS
Fundamentals of Property Ownership;
Code of Ethics and Responsibilities;
Legal Requirements for Real Estate Service (R.A 9646/IRR);
Real Estate Laws and Taxation (Agri Law, CARPER, R.A. No. 7160/8424, etc)
SPECIAL AND TECHNICAL KNOWLEDGE
Subdivision Development (incl., P.D. 957, B.P. 220, P.D. 7279, etc.)
Condominium Concept and other Types of Real Estate Holding
Legal Aspect of Sale, Mortgage, and Lease
Documentation and Registration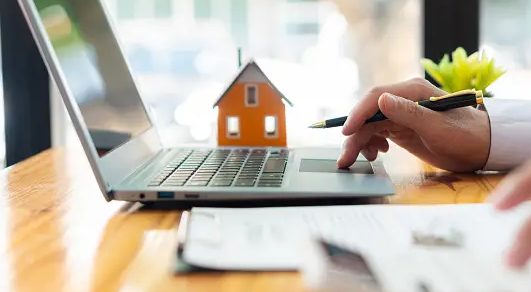 PROFESSIONAL PRACTICE
Real Estate Brokerage Practice
Real Estate Finance and Economics
Urban and Land Use
Planning, Development, and Zoning
Basic Principles of Ecology
Basic Appraisal for Real Estate Brokers
Real Estate Job Opportunities for iACADEMY Brokers Licensure Exam Passers (and others)
Because it provides the chance to earn a respectable income, develop a sizable professional network, and benefit from opportunities for personal growth, a career in real estate appeals to a lot of people.
In remarks about opportunities, Brittany Corporation is a fantastic place to start your career if you are a certified real estate broker seeking for a company to work for. This is one of the most reputable and well-liked housing segments in the Philippines.
Suggested Read: University Of Baguio Top Performing School For Dentists
Suggested Read: Advance Your Career As A Real Estate Professional
Suggested Read: Real Estate Licensure Exam