BLOGS
Career At Brittany: Improve With These Books!
Referring and doing things "by the book" is no longer an effective strategy in today's business world. Such a rigid mindset is set to fail in a complex and ever-changing digital marketplace. But that does not mean sales managers should not read great books for wisdom and guidance. Fortifying your expertise through absorption and constant distilling of information from great resources and brilliant minds will help you become a well rounded leader. We have listed some of the great books for today's sales leaders that offer a unique view of sales management and how to get the most out of your sales team. They will help you manage your team effectively, maximize productivity, and improve your career at Brittany.
Cracking the Sales Management Code: The Secrets to Measuring and Managing Sales Performance by Jason Jordan and Michelle Vazzana
Drawing from their field experience, authors Jordan and Vazzana created a practical guide to overcoming sales management challenges and difficulties. According to sales experts, there are three fundamental components of selling success that have changed in the digital age: Selection, Strategy, Skill to Management, Metrics, Methodology. The book focuses extensively on the last three components.
Cracking the Sales Management Code is a great resource for sales managers and improving your career at Brittany as it gives plenty of pointers that are relevant in today's sales world, especially when it comes to reporting and metrics.
Emotional Intelligence 2.0, by Travis Bradberry and Jean Greaves
Intelligence quotient (IQ) pertains to one's ability to learn, and it generally remains static after age 15 while emotional intelligence (EQ) can be continually developed with the right knowledge and tools.
Authors Bradberry and Greaves share the core skills that contribute to a high EQ, which include self-awareness, self-management, social awareness, and relationship management, plus give tips to enhance each skill.
Emotional intelligence is said to be one of the most crucial, and overlooked elements of being an effective manager of people. Genuine empathy and awareness are some of the traits that separate great leaders from good ones and improving your career at Brittany. The book gives top tips on how to improve one's adeptness in these areas.
Coaching Salespeople Into Champions: A Tactical Playbook for Managers and Executives, by Keith Rosen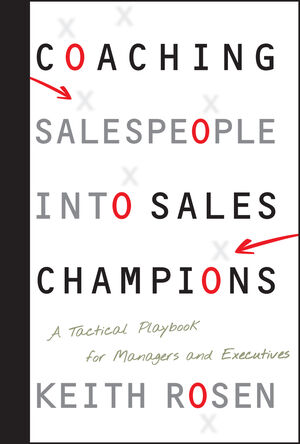 Did you know that there's a difference between training and coaching? The book aims to turn the reader into a master coach as he/she does an in-depth exploration of what it takes to develop salespeople and get the most out of one's team.
Within this book, you will find six universal principles of masterful coaching, six fatal coaching mistakes and seven types of sales managers, among others.
One of the best ways a sales manager can demonstrate clear value and elevating your career at Brittany is by improving the performance of his/her team. The book explains how you can get the most out of your conversations with representatives, build deeper trust, and tackle emerging issues at hand. It also gives you plenty of tactical tools, which also include templates and scripts.
Suggested Read: How To Effectively Manage A Business From Home
Eat Their Lunch: Winning Customers Away from Your Competition, by Anthony Iannarino
This book gives you the lighter take and feel-good side of sales management. In today's world, business is a competitive battlefield, and in order for your team to win, someone else has to lose.
The book offers guidance on capturing mindshare, prospecting with a displacement mindset and building a wall of fire around your customers, among others. It is not always winning at all costs. You will be able to win those clients by creating greater value than they do, which is the only sustainable strategy for winning clients.
The book also provides a great framework for understanding and communicating how to become a leader in your market and create preference toward your product or service and improving your career at Brittany.
The Accidental Sales Manager: How to Take Control and Lead Your Sales Team to Record Profits, by Chris Lytle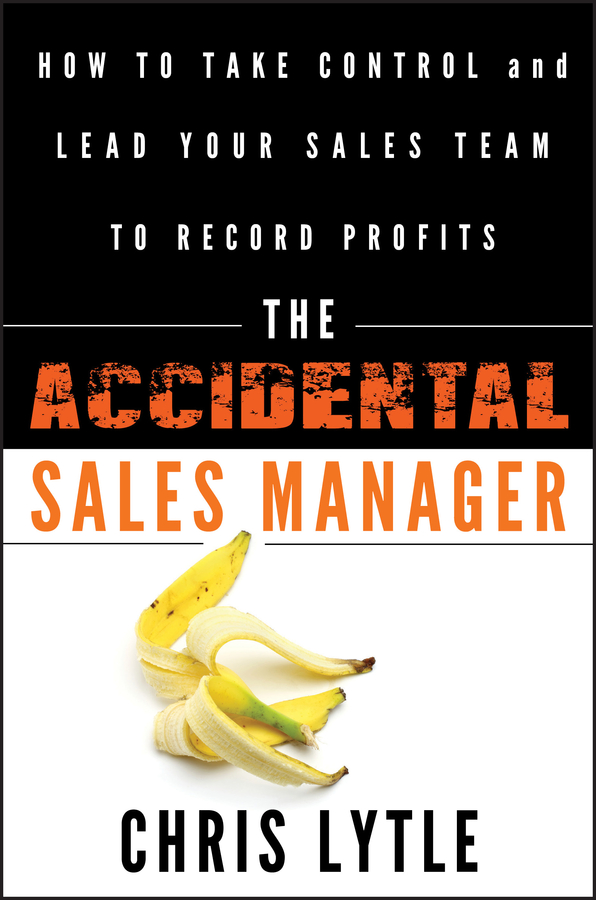 If you are a great salesperson who has recently been rewarded with a big promotion to sales manager or if you are a sales expert who may be stuck doing your old sales job while you transition to your role as sales manager, this book is for you.
The book contains an introductory overview for those who are new to a management role, guiding them through a foreign landscape with step-by-step instructions and techniques for avoiding the "sales management trap."
It's a fun, light read for newly appointed sales managers, and includes plenty of useful insights for those who have held the position for a while which can help improve your career at Brittany.
Suggested Read: 5 Must-Read Investment Books
Growth Juice: How to Grow Your Sales, by John A. Weber
If you are looking for a quick, light and easy read, you should consider this book to be on the top of your list. Filled with cartoons and concisely stated points, the book tackles the tenets of business development rather than the principles of sales management.
The charming presentation makes the concepts more digestible and relatable for the reader. Interesting concepts such as highlighting value props, thoughtfully segmenting markets, and identifying competitive advantages are highlighted in the book.
Sales management is not just about running a team and overseeing representatives. It also entails contributing to a big-picture business growth strategy. This book will help grow your understanding of how to grow the business, plus, there's plenty of information on monitoring and maximizing selling efforts from your team. Not to mention, the book also highlights social media integration as a vital solution selling initiative.
Sales Management. Simplified.: The Straight Truth About Getting Exceptional Results from Your Sales Team, by Mike Weinberg
"As Goes the Leader, So Goes the Organization." The title of this book's first chapter lays out the stakes, and the author follows up with a list of recommendations for boosting the performance of one's team.He walks the readers through the essentials of goal-setting, prioritization, handling underperformers and coaching, among others.
The book author, Mike Weinberg, who also wrote the classic book, New Sales. Simplified., knows his stuff and does a great job in delivering actionable information in a light, candid and entertaining way. No matter your experience level, this book is a must-read.
Sales Manager Survival Guide: Lessons From Sales' Front Lines, by David Brock
Coming from the experience of a seasoned sales expert and executive who shares his learnings and insights in succeeding as a sales manager, the author tackles important topics, which include transitioning from peer to superior, finding time to coach salespeople, closing performance gaps, executing productive reviews, interviewing, hiring and onboarding, among others.
It's one of the most comprehensive sales management books that will help you navigate through some of the most challenging and pervasive pitfalls inherent to the job, backing it all with data and real-life examples.
Every sales professional has a distinct style and infuses his/her own personal values and intuition. These books can help solidify your managerial skill set and fill in your proficiency gaps.
Whether you are new to sales management or you have been doing it for quite some time, it never hurts to read about these classic pieces and learn from people who have shared their way to success.
Practice being a Sales Professional with Brittany
Brittany Corporation is the country's pioneer in luxury themed developments, with a proven track record of creating residential communities inspired by the world's most prestigious destinations. It creates masterpieces of upscale living for luxury homebuyers with a taste for artful living by offering Old European and American-themed projects.
Portofino in Alabang, La Posada in Sucat, Augusta, Georgia Club, and Promenade in Sta. Rosa, Laguna, and Crosswinds in Tagaytay are among its luxury home designs.
Brittany Corporation's communities continue to provide luxury properties with distinct personalities and sophisticated thematic appeal.
If you've never purchased a property in the upper tier price ranges, the luxury real estate market can have an air of "exclusivity and privacy" that feels impenetrable.
Meanwhile, it is recommended that when investing in luxury properties, you work with a luxury real estate sales professional who has a proven track record and experience successfully navigating the luxury real estate market. You must understand that all real estate sales professionals have their areas of expertise, and it is critical that yours understand the intricacies as well as the trends in luxury real estate.
Without the assistance of a luxury real estate expert, you may find your home sitting empty, with no prospective buyers, or you may be directed to lower-quality properties on the market.
Be part of Brittany Salesforce
Brittany Salesforce, the official selling arm of Villar-led Brittany Corporation, is composed of real estate sales professionals with vast experience in luxury real estate and proven track record in handling and servicing the most prestigious clientele in the country.
NEXT READ: Choosing Your Investment Property
NEXT READ: How To Buy A Luxury House And Lot For Sale in the Philippines
NEXT READ: Biggest Technology Trends in 2022