BLOGS
Hotel Experience at Home for Mother's Day
Mother's Day is a celebratory day in which you honor and show your appreciation to the mothers and mother figures in your life. And although showing your gratitude towards these incredible women should be an everyday practice, you can use this Mother's Day to up the ante and celebrate them in the best way possible.
One thing you can do for Mother's Day this year on May is create a Mother's Day hotel experience right in the comfort of your luxury home. With some creativity, you and your kids can turn your home into a luxury hotel for the weekend.
Make this Mother's Day extra special by surprising the special woman in your life with an experience they will cherish for years to come.
In this article, you will find inspiration and helpful advice that will make it easier for you to spruce up your home to create the hotel experience for Mother's Day this year. Keep reading to figure out everything you need before you start this special project for your mom or your wife.
Clean the Space
If you and your mom live in the same home, then you can attest to how much cleanliness matters to her. And if you want to create a hotel experience for her as a special Mother's Day treat, you have to start by cleaning. Hotel suites are always clean and clutter-free, and you need to recreate that atmosphere at home too.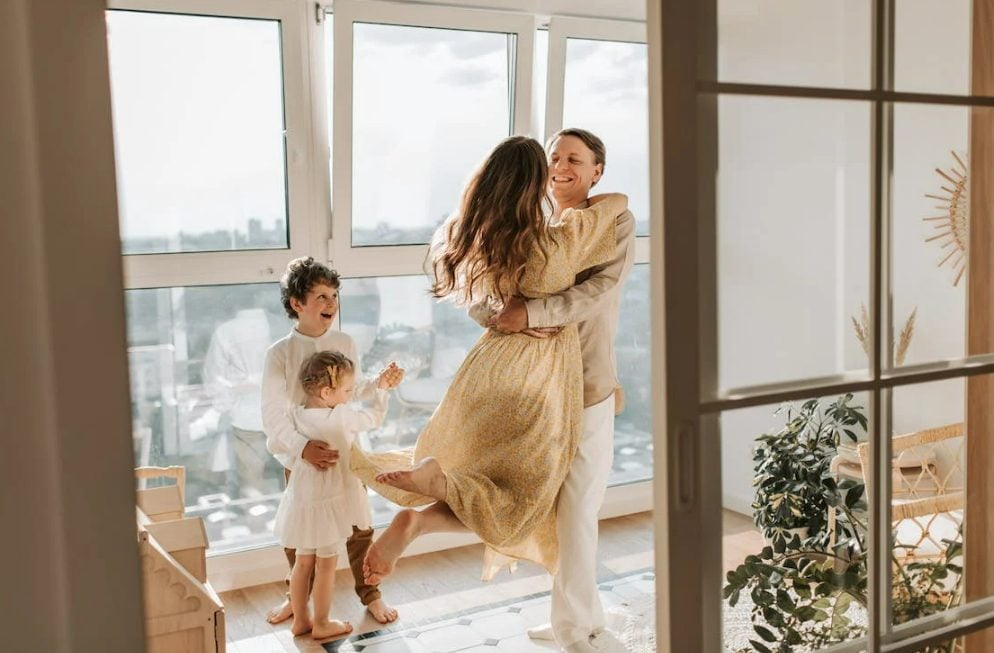 Team up with your siblings and tackle different rooms. Or maybe you want to focus on a specific area only, like the rooms your mom spends the most time in. Organize the clutter, throw away what you don't need anymore, and make sure the floors and furniture are dust-free.
Put some beautiful flowers in a vase, and finish everything off with an aromatic room spray. Wouldn't it be a great gift this Mother's Day when your mom wakes up to a clean and organized home?
Surprise Gifts
A hotel experience for Mother's Day always starts with a special welcoming gift when you enter your suite. For a hotel experience at home, why not shower her with surprise gifts throughout the day?
You can start early by bringing your mom or your wife a delicious breakfast in bed. Prepare her favorite savory breakfast food or sweet treats like pastries. This can also be the perfect opportunity to give her handmade cards and letters that tell her how much she is loved and appreciated as a mother.
Maybe your mom or your wife has been eyeing a piece of furniture, a painting, or a new carpet. Surprise her with one of her home wishlist items for Mother's Day. Be sure to set it up before she wakes up, so when she walks into the room, her new home item is the first thing she sees.
Surprise moments sprinkled throughout the day can be a wonderful yearly tradition you can practice during Mother's Day. This can be a beautiful way to keep the excitement and celebratory atmosphere going through the entire day, culminating in a grand gift in the evening.
Create a Luxurious Ambiance
If you have stayed in hotels before, then you know that the best ones always have a very curated ambiance. From the decor, and lighting, to the music, and even a signature scent. A hotel experience is all about that luxurious ambiance. Luckily, you can recreate this for a Mother's Day hotel experience at home for your mom.
For a hotel experience for moythers day start with flowers. Fresh flowers not only brighten your space, they can also give a subtle scent that adds to the luxury of this special day. Flowers for your mom and for the mothers in your life are classic gifts. Level it up by choosing a colorful bouquet, or buying different kinds of flowers and artfully arranging them in vases around the home.
Light a scented candle or use an aromatherapy diffuser to lightly scent your luxury home. Scents have powerful connections to memories, so make this Mother's Day more memorable by choosing a scent that they love. Associating this beautiful day with a specific scent creates your very own signature Mother's Day scent for your mom.
Place a scented candle on the coffee table or side table to function as a decor piece when not lit up. For the diffuser, you can tuck it away in a corner if you prefer to keep it invisible. But if you get a diffuser that looks visually interesting, you can also put it on display to double as a design item as well.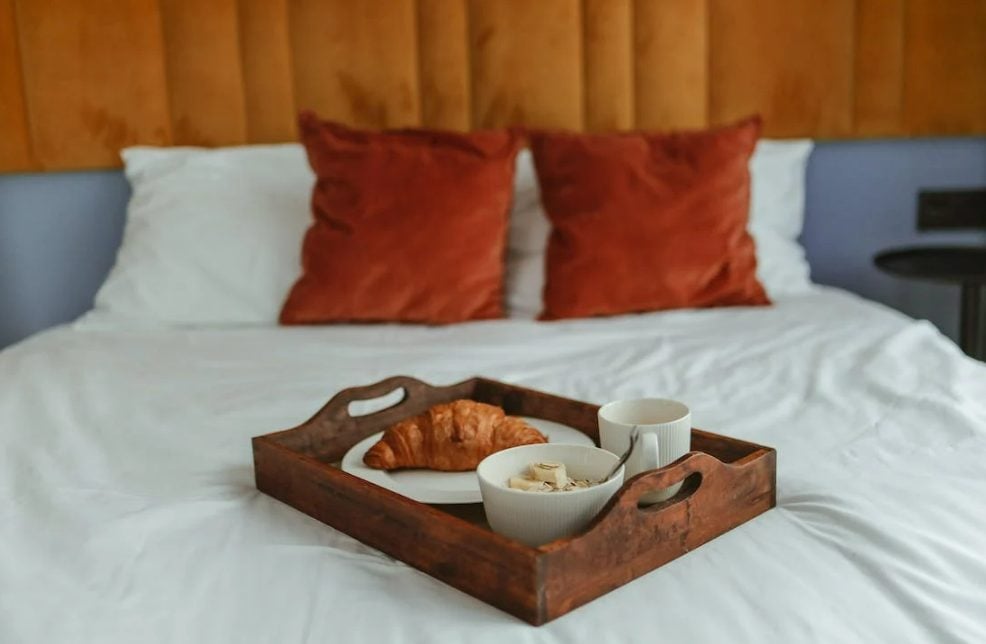 Incorporate Personal Touches
Nothing makes a mother happier than being reminded of the special moments and memories you have together. And to celebrate everything about her this Mother's Day, don't forget to add personal touches to your hotel experience at home.
A simple way to add a personal touch to this Mother's Day surprise is by printing out photos from family outings, vacations, or even everyday moments. Present these photos to her in a beautiful box, or put it all together in an album.
If your family has a penchant for taking videos and documenting experiences through videos, then you can also edit together clips featuring mom shining in her best moments.
Remind her of everything she has accomplished this year or give her access to the favorite mother moments of the year. She will surely appreciate this personal gesture.
You can also have the best of your kids' art pieces framed and displayed on the walls of your home as a tribute to their mother. Art made by the kids with her in mind will have a special place in her heart, and it helps makes your home show more of your personality.
Prepare a Luxurious Meal
A hotel experience for this Mother's Day should also include a delicious meal. What is a party without food, right? If you have started out the day with a lovingly prepared breakfast in bed for mom, then you should keep the good food coming throughout the day.
For lunch, why not have a buffet at home? Cook or order your favorite dishes and lay them out for everyone at home. What's great about this is the variety of food you can have for a single meal.
Sharing food can be part of your family's love language, so having an abundance of food this Mother's Day is a beautiful way to celebrate Mom.
For a more relaxed vibe, organize a picnic lunch in your garden. Make it cozy by choosing the right picnic blanket and decorating the space with several throw pillows.
If you want to go for a more romantic dinner, prepare a luxurious meal inspired by the set menu from your favorite hotel restaurant. A five-course dinner at a hotel is one thing, but a five-course meal prepared by you as a gift to her feels more intimate as you put more thought and effort into it.
If you love to cook, this can be a sweet gesture to celebrate the most important woman in your life. A candlelit dinner for two in the garden is such a beautiful way to end the Mother's Day celebration.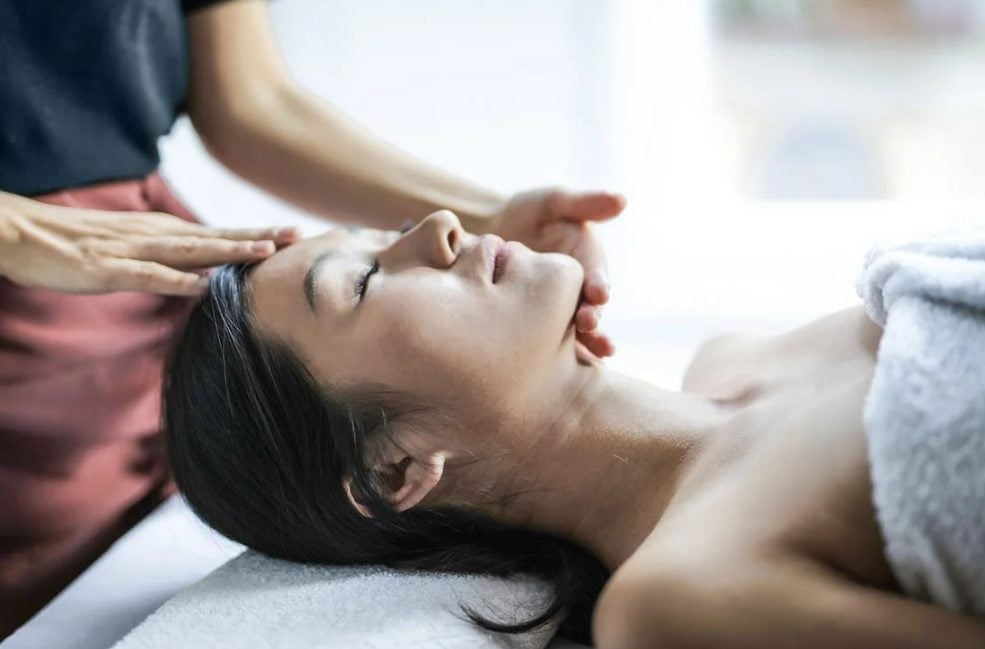 Have a Spa Experience
Life can get stressful, especially for mothers who do a lot of work in keeping the family and the household happy and healthy. Take a leaf out of hotel living by paying for an at-home massage and spa service this Mother's Day.
Why leave your luxury home for a massage and get stressed by the traffic, when you can have professionals come and give you the spa treatments at home? Take the more convenient route and have a luxurious experience right at home this Mother's Day.
If you prefer to DIY a spa moment at home, you can look into masks and other skin treatments you can do at home, like detoxifying clay masks and steam treatments. Or you can choose this moment to try out some new skincare products together.
Perhaps splurge on a skincare-related gift such as a red LED light mask? Light up a scented candle or two, play some zen music, and have a relaxed spa date at home this Mother's Day.
Give the Gift of Vacation Living
Make your mom feel extra special this Mother's Day by giving her the gift of a vacation lifestyle. The best way to do this is by gifting her with her very own Baguio condo. Make this condo feel like a hotel and a retreat for your mom by decorating the space using her favorite design elements. Hotels in your area will not compare to a lovingly curated luxury condo unit designed especially for your mom.
Surprise your mom with a luxury condo from Brittany Corporation! Bern Baguio is Brittany's latest project in Baguio which offers luxury condo living in The City of Pines. The cool climate paired with the slower pace of life in Baguio can give your mom the break she needs and allow her to slow down and enjoy her life.
Bern Baguio is a Swiss-inspired luxury condominium complex that makes the most out of the views and greenery of Baguio. This luxury condo can be your mom's perfect escape as she explores the best of the art and food scene that Baguio has to offer. Give your mom the world with a new luxury home just for her.
Shower your mom with all the love and appreciation by gifting her a luxury condominium. A luxury unit at Bern Baguio is waiting for her! Inquire at Brittany today, or browse our website for more information.
Suggested Read: 4 Billionaire Success Stories You Should Know About
Suggested Read: Trendy New Home Items To Improve Home Living
Suggested Read: How To Style Your House Like A Hotel Room
Suggested Read: Smart Real Estate Investment At Pontevedra
Suggested Read: Mother's Day: The Language Of Flowers