BLOGS
Floor-To-Ceiling Curtains For Luxury Homes
When decorating luxury homes, many homeowners think that wall color and furnishings are the most manageable changes to make. With a bit of change in color as well as the incorporation of decorative pieces and fittings here and there, they think that would be enough to make a luxury home cozier and more appealing. However, there's a particular part of the house that should not be neglected, and that is the window frame. Failure to give your windows the treatment they deserve will result in a not-so-pleasing ambiance and tone both on the interior and exterior of your home. Let's just say that the kind of curtains you chose for your windows is the decor feature that will either break or make your luxury home.
This is why when it comes to choosing curtains that will complement well with your window frame must be taken into careful consideration. This means knowing the frame of your luxury home's design style, and this includes the area of your space. First of all, whether you have an enormous space or not, having floor-to-ceiling curtains is a must-have for your luxury home. And when we say the space where these curtains are to be installed, we are looking at all of the spaces you have in your home. This means that floor-to-ceiling curtains are ideal for all of the rooms in your house. Having said that, let us look into different floor-to-ceiling curtains you can have at home to frame your windows.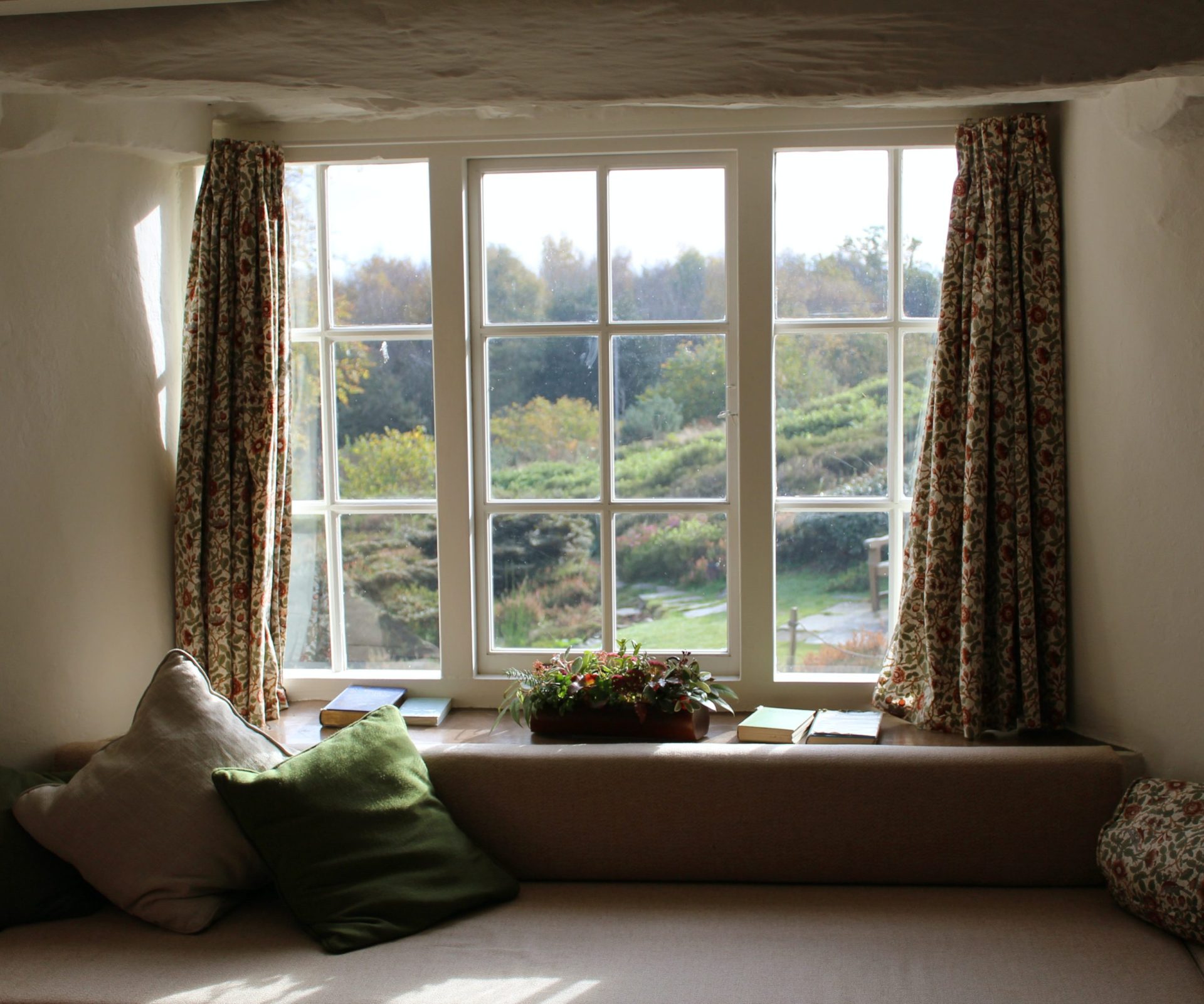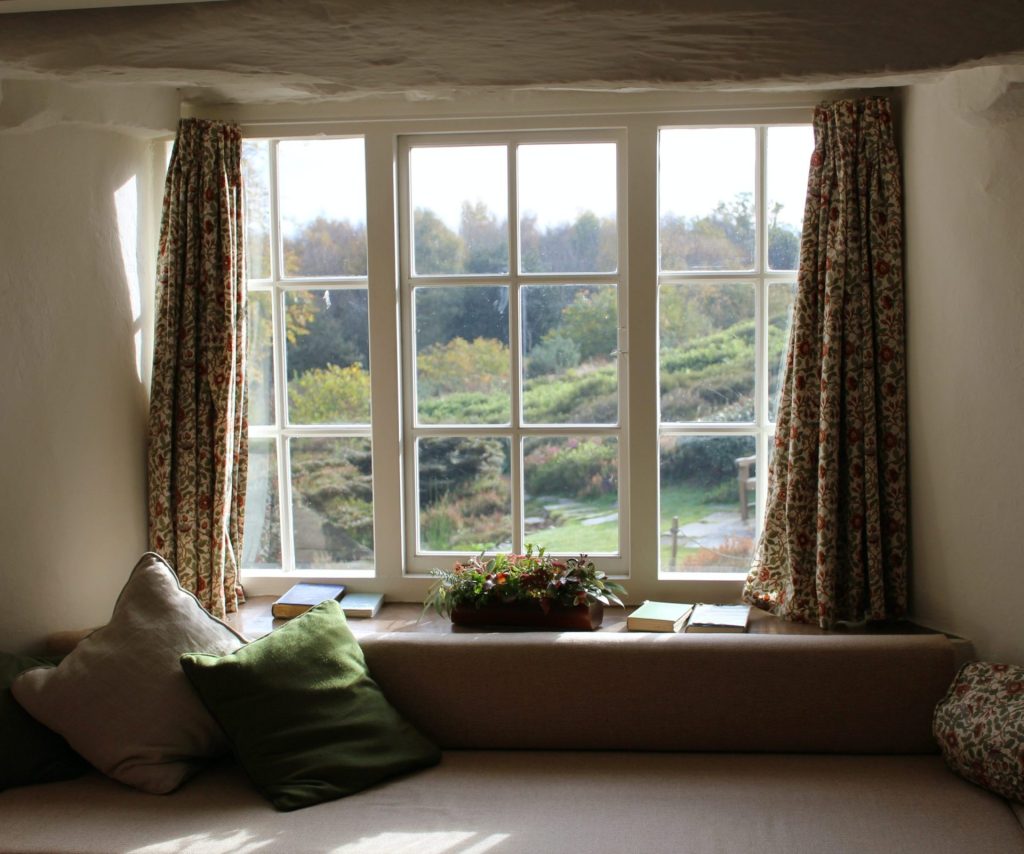 Making your curtains luxury
When thinking about installing curtains, the first thing that should come to mind is not to make the curtains luxurious but to stick with the ones that are made out of high-quality fabric. After all, luxury is about quality, and this means getting exactly what you paid for. To make your curtains luxurious, consider looking at the fabric first before deciding on other factors. The fabric of the curtain is an essential part of it since the material will dictate how your curtains will hold up over time. When looking for a fabric, the next thing you have to study is the color of the curtains since fabric and color come hand in hand. For the fabric, the selection varies from linen, silk, and faux silk to velvet. As for the color, you just have to bear in mind that direct exposure of curtains to sunlight has the ability to affect the fabric of the curtains. This means that you have to avoid bright colors for curtains that will be placed in the area of your luxury home where exposure to sunlight is very much visible and direct.
Then, you can proceed to decide the length of your curtains. For your luxury home, it is recommended that you invest in floor-to-ceiling curtains for the length it has the capacity to give a sense of height to any room at your home. When curtains are placed at the highest point of the window frame, it gives the appearance that your space is more enormous than it actually looks. As a matter of fact, interior designers recommend hanging your curtains six inches above the frame. To make it more dramatic, you can add more inches to that. Keep in mind that floor-to-ceiling curtains not only give a sense of height to a room, but they also can soften the look of a space, boost privacy, and provide good access to natural light.
Now that we have laid out the basics of making your curtains luxurious, here's a curated list of floor-to-ceiling curtains you can have in your luxury home:
Sheer floor-to-ceiling curtains
A luxury home should be conducive to activities that the residents love doing. This includes cooking, eating, reading, and entertaining. In order to do that, you need to let the right kind of light peak through the windows. Picking floor-to-ceiling curtains made out of sheer fabric is a great option for you. Sheer curtains create the perfect softness which is ideal for living rooms and kitchens. Moreover, they are stylish and versatile enough to complement a variety of interior styles. Sheer curtains allow soft and diffused light to peak through the windows, which will allow you to move freely and set the tone of your space.
Natural fibers floor-to-ceiling curtains
For intimate spaces in your luxury home such as bedrooms, consider using floor-to-ceiling curtains made out of natural fibers such as linen, linen/cotton mixes, and wool. Doing so will add a chic vibe to your space and ensure the right amount of light peaking through. You may also consider pulling off curtains in natural silk for a more dramatic and intimate ambiance for your bedrooms.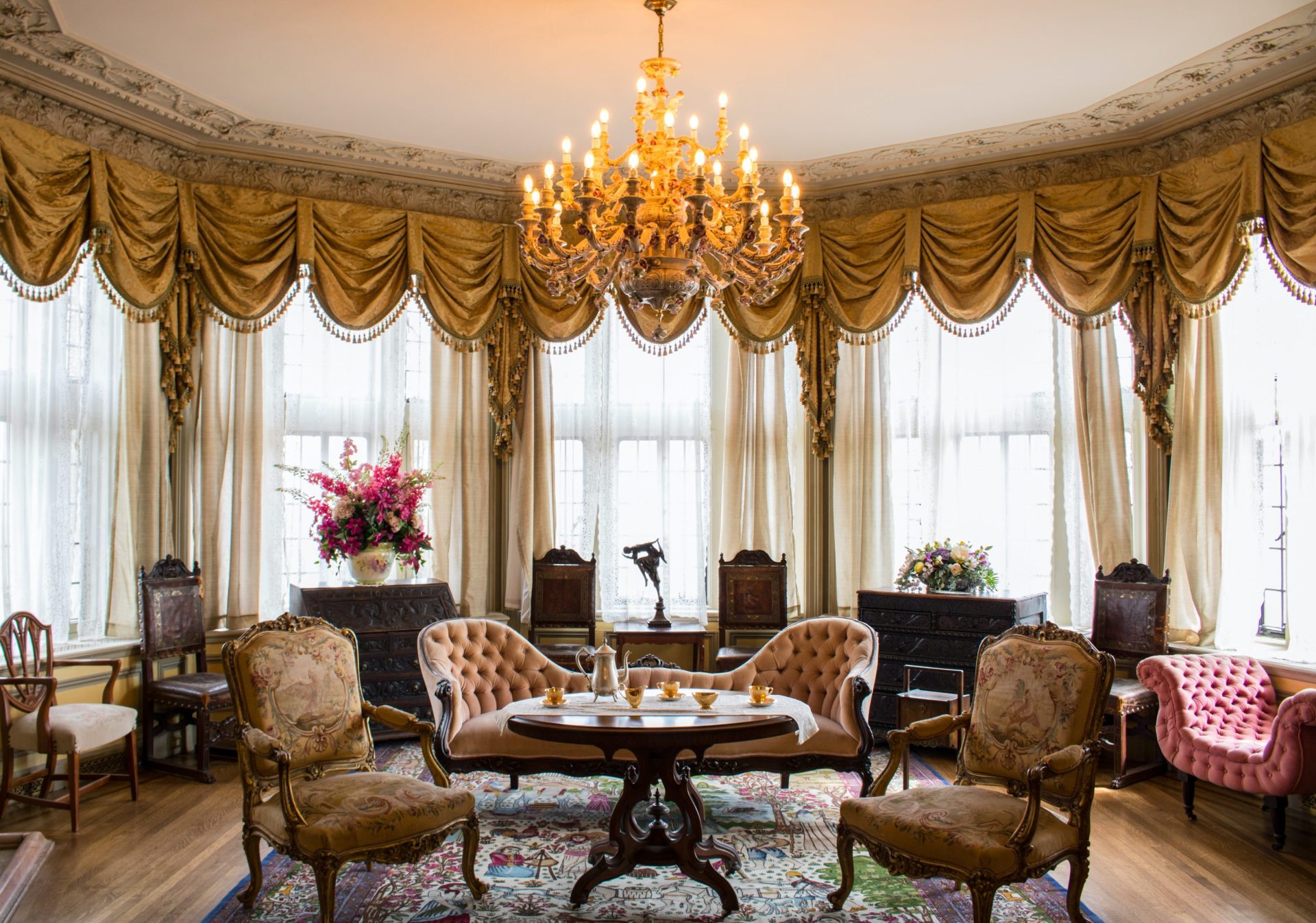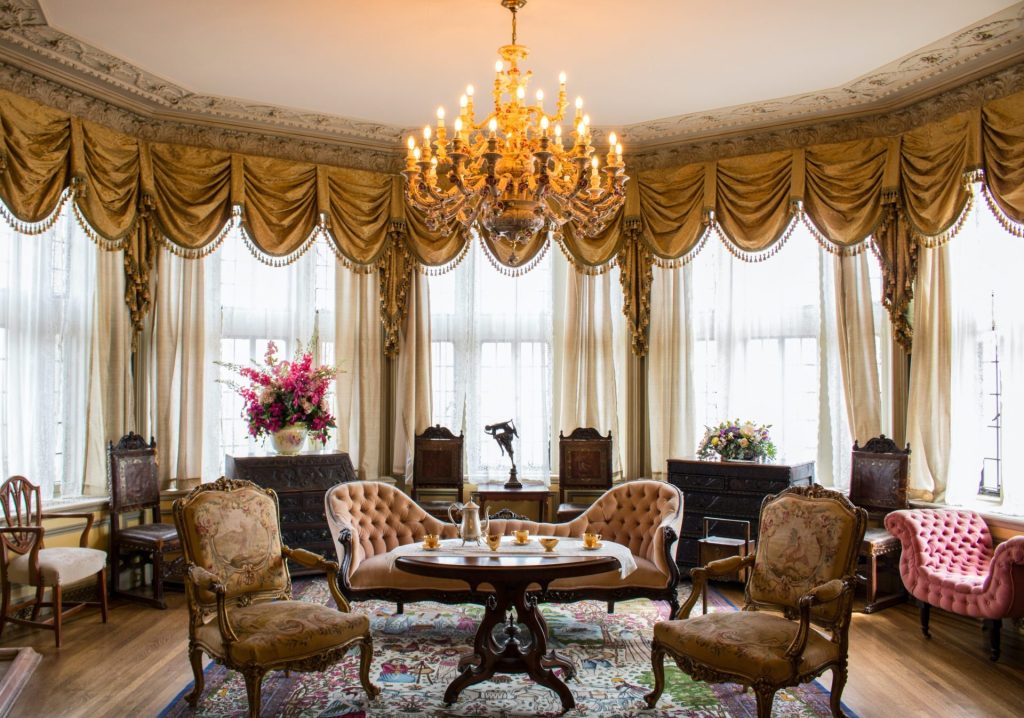 Nature-inspired floor-to-ceiling curtains
Picking the right color for your curtain is essential. If you want to create a cozy and calm ambiance in your luxury home, consider installing floor-to-ceiling curtains with nature-inspired colors such as soft greens, dusty blues, and beige. There's also an ongoing trend in the area of hanging curtains with darker and richer nature-inspired colors such as burgundy, plum, and forest green. These colors will surely add a dramatic mood to your home.
Floor-to-ceiling curtain-blind combos
Most luxury homeowners are drawn into the versatility of vertical blinds while at the same time loving the softness that curtains bring out. If you want to have both, consider hanging floor-to-ceiling curtains on your window and install vertical blinds for the spaces you want to highlight in your bedroom. The same thing can also be done in your living room. Make sure to invest in blinds that will give you the practicality you are looking for. This means giving you the control over how much light is getting into your room.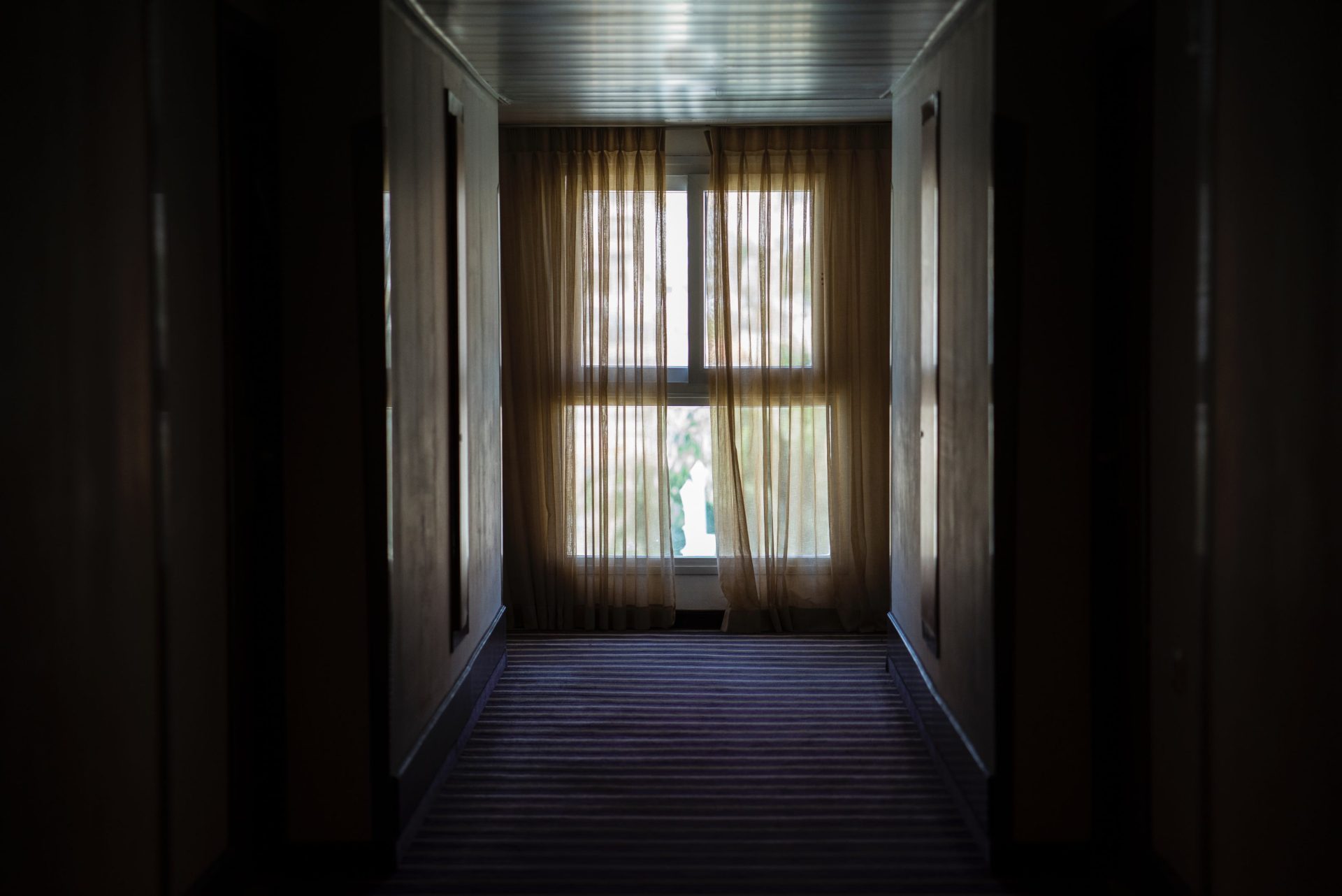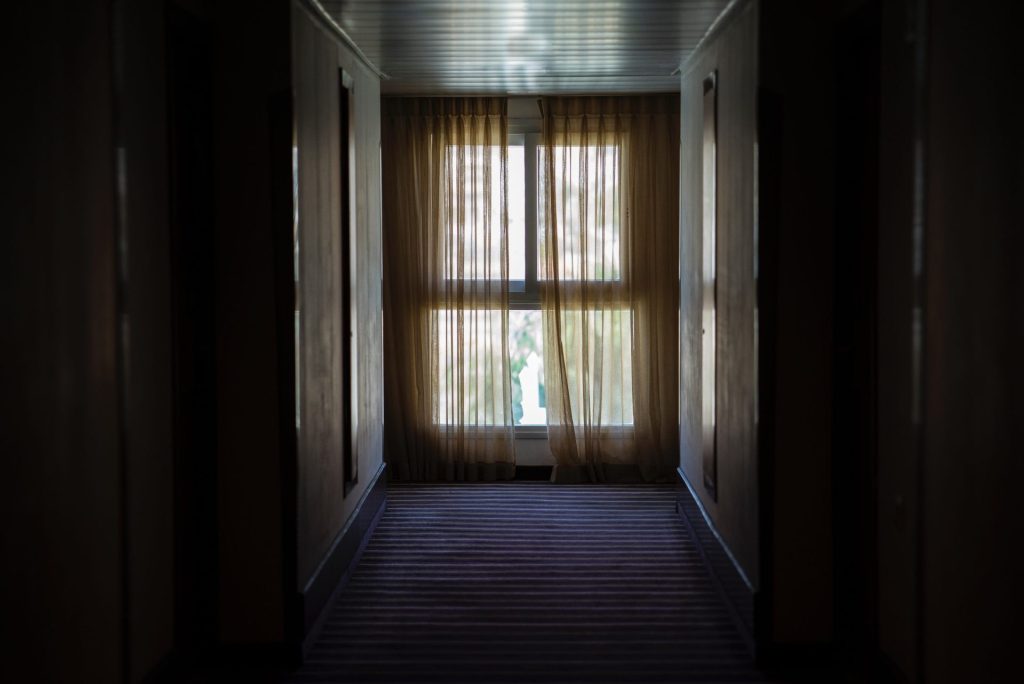 Botanical printed floor-to-ceiling curtains
Of course, prints are only as good as you make them. Homeowners should not be intimidated by incorporating floor-to-ceiling curtains in their luxury homes. For starters, go for the ones with prints that are botanical-inspired. This includes overscaled patterns of favorite flowers and plants, or it could be graphics of well-loved scenery or greenery. Make sure to balance out the prints with the room's interior style in order to avoid blocking out significant decors and colors. It is highly recommended to hang printed curtains on spaces such as the office and home library.
Framing a window takes a lot of time, but this doesn't mean that you can just pull of anything there is and expect it to work just fine. The key is giving your window the treatment it deserves. The same thing is true for the luxury home you ought to choose. Consider checking out Brittany Corporation's enclaves in Sta. Rosa for a luxury home that matches your taste.
Suggested Read: How To Create The Perfect Luxury Master Suite
Suggested Read: Pet-Friendly Fabrics For Your Dream Interior
Suggested Read: Curtain Ideas For Your Next Home Renovation
Suggested Read: Ten Home Essentials For Your Bedroom
Suggested Read: DIY Studio Unit Design