BLOGS
Ten Home Essentials For Your Bedroom
There's just something about planning a décor and purchasing furniture pieces that makes you fly high with excitement, especially if it has something to do with achieving your dream bedroom mood board. The key to achieving this is to curate stylish home essentials without sacrificing comfort and function for your space.
We're sure you will not mind hours or even days of hard work to put your dream bedroom to life. After all, who doesn't want a right layout with perfect furniture and accessories for one's private sanctuary?
Whether you're up for a different vibe at your luxury home or just updating your bedroom with few simple adjustments, here are ten bedroom essentials you can work with:
1. Multifunctional Bed Frame
We don't blame you for using parts of your bed for storage, specifically the area under it when your bed takes up most of the space in your bedroom.
As convenient as sliding stuff under your bed is, storing your belongings in proper drawers and shelves is always the better solution. Invest in a multifunctional bed frame with built-in drawers and shelves.
In this way you will get to solve all your bedroom storage woes.
Suggested Read: 6 Ways To Increase Storage Space In Your Home
A bed frame with different compartments under it is everyone's best friend.
Multifunctional furniture is practical and gives you value for money the same way that Brittany Corporation's secure and sensible luxury homes do. With over a 20-year track record in building luxury houses and condominiums, Brittany focuses on the essentials to help you make the most out of your investment. Take for example, Crosswinds Tagaytay which lets you live in a private sanctuary surrounded by the sight and scent of pine trees and the breathtaking view of the lush terrains in Tagaytay City.
To invest in such property is to invest in your own slice of luxury and solace amidst the hustle of the big metro life. Not to mention the easy recoupment of your investment due to the thriving tourism industry in Tagaytay.
Suggested Read: How To Create A Cozier Bedroom
Whether it's a holiday getaway or a permanent residency, you will never go wrong with Crosswinds Tagaytay.
2. Mattress
A large chunk of your life is spent in the bed, so it only makes sense to ensure a relaxing slumber by choosing not to compromise the mattress where you sleep on. It needs to be comfortable to give you the best possible sleep, and durable so you won't have to replace it within a few years. With a wide selection of mattresses in the market today, we suggest that you choose a memory foam mattress to add to your home essentials that freely adjusts to your sleeping position and customizes your head and foot support to effectively remove pressure points that result in body aches and neck pains. If you have allergies and asthma, you may opt for a mattress that's designed to prevent the growth of bacteria, mildew, molds, and dust mites.
Getting a good night's sleep is key to improving one's health. And how do you achieve that? Your mattress has a lot to do with it.
3. Pillows
Do you often wake up with a stiff neck or an early bout with allergies? Your set of pillows at home might be the problem.
Aside from being meticulous when it comes to big furniture, you should also be careful when purchasing the essentials like pillows.
Just like mattresses, a set of fluffy companions like pillows can help you stay healthy and achieve a good night's sleep.
Here in the Philippines where the weather can get hot and humid especially during the summer, the struggle is real when we wake up or head to bed sweating.
To provide maximum sleeping comfort during warm nights, we recommend a memory foam pillow with cooling gel that promotes efficient airflow and regulates temperature for optimal sleep.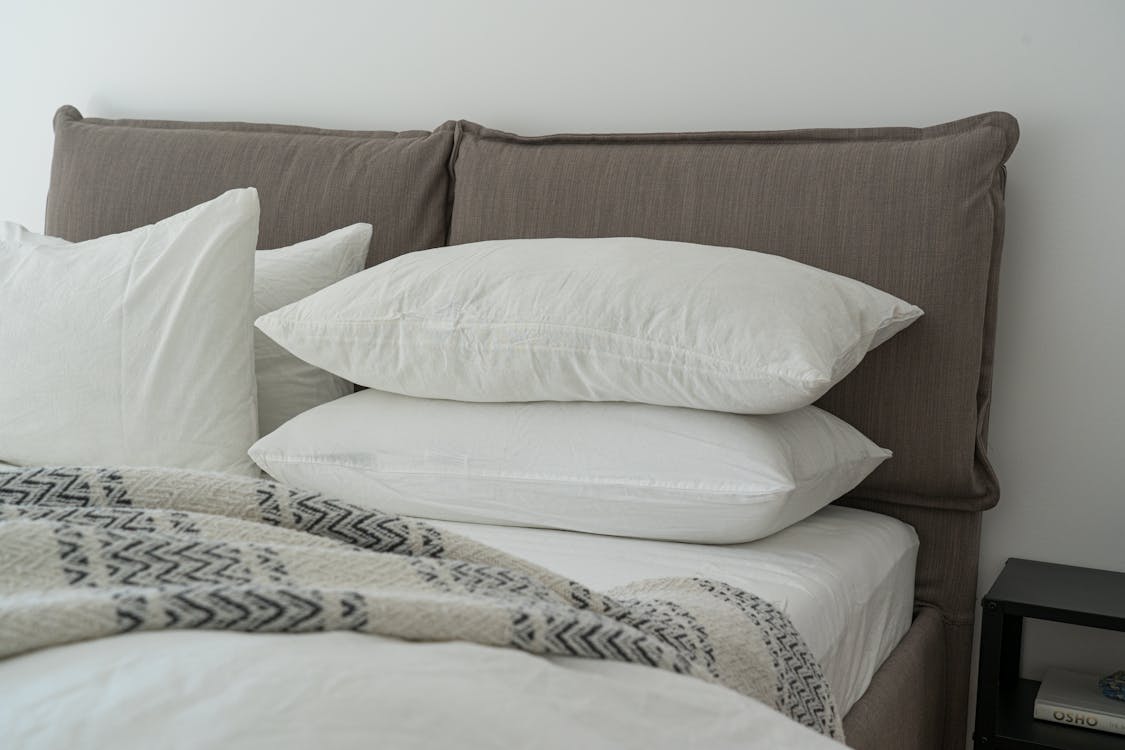 If you are the kind of sleeper who has allergies or rashes, invest in breathable and hypoallergenic pillows with polyester fiber filling. They are known for preventing the spread of air-transmitted disease and for killing dust mites and other bacteria.
This essential is not only appropriate for bedrooms, but it is also appropriate for your living area, which is why you may want to consider purchasing high-quality pillows for your living room as well.
4. Weighted Blankets
According to Healthline, weighted blankets are essentially therapeutic blankets. They have a pressure that mimics deep pressure stimulation (DPS) which relaxes the nervous system. Hence, relieving pain and anxiety and improving sleep quality.
It has been noted that using weighted blankets gives a similar feeling of being held. Hence, increases serotonin aka the happy hormones in our body.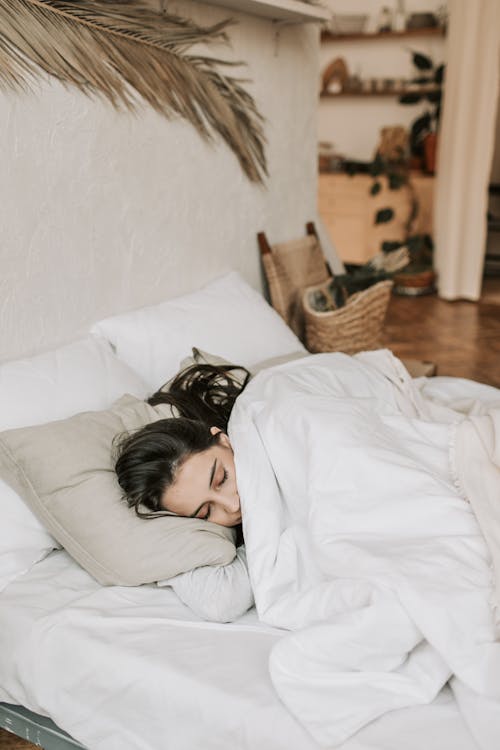 5. Nightstand
A sleeping space is not complete without a perfect bedside buddy like a nightstand. Whether you're the book nerd whose sleeping routine includes reading, and you keep your stacks in your bedside table or a minimalist who complements with quirky pieces, it's vital that you keep your nightstand looking good.
Revamp your bedside nook with classic home essentials like a classic table with a chic lamp that adds warmth to any space. You may also use a variety of neon shades to update your corner or white accessories for a clean aesthetic.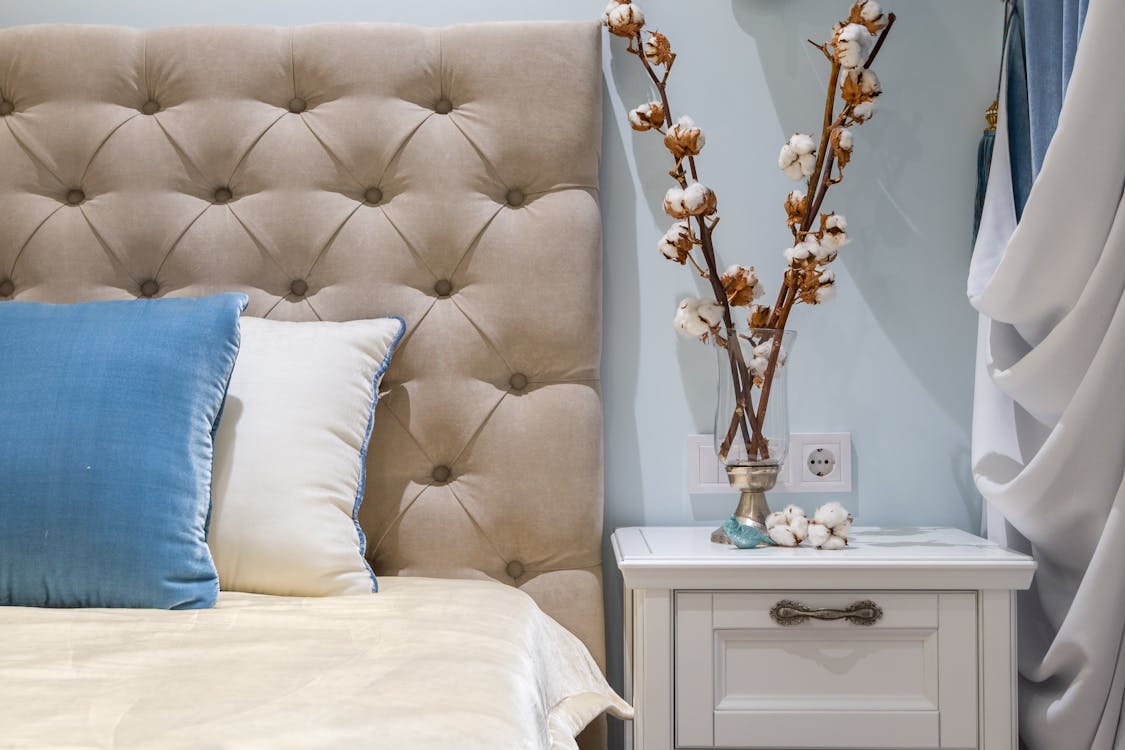 6. Dresser
A chest of drawers or dresser is one of the most important pieces in your bedroom. Not only does it serve as storage for your clothes but a décor piece as well to further elevate the look of your space.
If you want a dresser with wide drawers for storing your clothes and with tabletop space for display of your collection of perfumes or books, invest in a standard or horizontal dresser.
If you are a couple sharing a large room, a double dresser is your best option. It usually consists of double columns of wide, spacious drawers and looks great with a mirror placed on top.
If you're storing more than just clothes, a combo model of dresser is the ideal for you. With one or two cabinets attached to the side or center of this dresser, you can fit almost everything inside of it. Bulky items such as hats, bags, and shoes will fit easily in this furniture.
When choosing a dresser, do not forget to assess your bedroom space and consider your storage needs. | Photo from Unsplash
7. Curtains
Contrary to popular belief, picking out curtains is not a piece of cake. It can be overwhelming and daunting considering the number of designs and fabrics to choose from.
You also need to put into consideration measurements, interior style, and color palette to complement the entire glam of your bedroom. For our tropical climate, it's best to purchase curtains with a mix of sheers made from translucent fabric that allows the light through, and soft drapes or venetian blinds which provide privacy and block off intense sunlight.
8. Accent Wall
Nothing can make a bedroom space drab than having plain walls. If you want to liven up the bedroom in your luxury house or condominium, create an accent wall behind your bed frame.
You may opt for a wall art preferably with striking paintings and geometric patterns, or a bold color like this year's Pantone color, Veri Peri.
9. Disinfectant Cleaners/Sprays
Not only should you be concerned with the overall aesthetic and functionality of your bedroom. You must also prioritize its cleanliness especially during the novel coronavirus pandemic. Investing in products with maximum effectiveness and reducing the chance of infection should be part of the essentials.
Use cleaning products with hydrogen peroxide in formulation as it is known to be a stable and effective disinfectant against a wide variety of bacteria and viruses. Make sure you allow it to sit on household surfaces for at least one minute before wiping the product off.
Another option is to use a spray air sanitizer or room air purifier with technology inside it to kill bacteria and viruses. See that you also improve the air circulation in your bedroom so that the fresh air regularly replaces germ-laden air.
10. Indoor Plants
In addition to keeping your bedroom clean and safe, upgrade it with a little greenery by incorporating indoor plants such as aloe vera, philodendron, spider plant, and golden pothos. Aside from the aesthetic and relaxing vibes these plants give, they are proven to combat pollutants inside your home.
According to a study conducted by NASA, air-purifying plants could reduce the presence of air pollutants such as benzene, ammonia, formaldehyde, and trichloroethylene in closed environments. These toxins usually make their way into your home through common goods and fabrics, or through cigarette smoke and car exhaust.
Whether you're a condo-dweller or a home buddy, houseplants are perfect companions to prettify your bedroom. | Photo from Unsplash
New bedroom look for a new house
Having all these furnishings can be a challenge, but a bit of creativity goes a long way. Consider having your bedroom essentials in your new home at Brittany Corporation.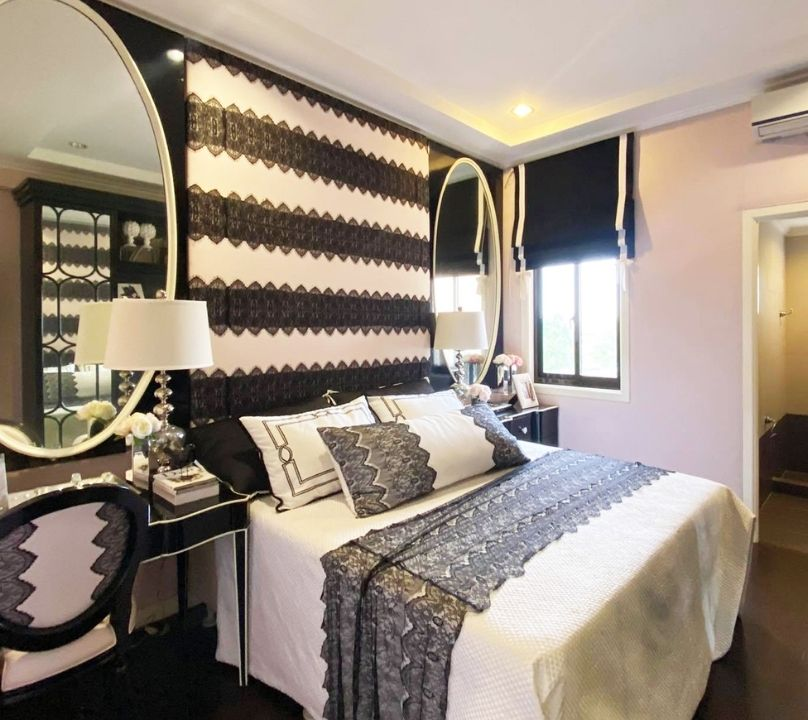 Next Read: Unlearning Bad Habits for a Successful Career
Next Read: Virtual Travelling during the Global Lockdown
Next Read: Vista Land and its Trusted Brands
Next Read: What does a "Good Life" mean?
Next Read: What is Offshore Real Estate and Why Do People Invest in It?