BLOGS
Discover Your Relaxing Place In Tagaytay At Crosswinds Tagaytay
Relaxing Place in Tagaytay: Every tourist's sweet escape
Tagaytay is known for its cool air and fascinating scenery up in the hills. It is also known to be one of the summer capitals of the Philippines, as having spots for the Taal volcano, beautiful luxury hotels, and relaxation spots.
While being crowned as one of the top summer destinations in the country, luxury and extravagant holidays are spotted within the vicinity of Tagaytay. Guests can also do shopping and food trips in the malls within Silang, crossing east. Those who want to relax and enjoy a vacation near the south are attracted to its laid-back lifestyle, where they can loosen up their tense muscles from the hustle and bustle of city life.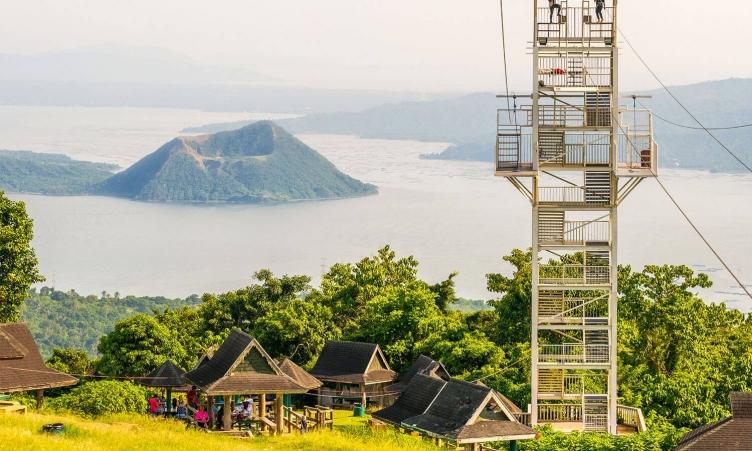 But what if your one-time vacation can be turned into an everyday reality? Where are you not a guest but a local in the area? Where can you wake up to the chilly air and experience the quietness and innocence of the sunrise before going to work? Make your social media feed bloom in style with the picturesque view of the panoramic skyline by lunch. And at night, complete your day being cradled by the sound of the cicadas and the soothing scent of pine trees. Crosswinds Tagaytay makes that fantasy possible.
Suggested Read: Imagine Your Life At Lausanne
Your Laid-Back Living Is Possible Here: Find Your Own Relaxing Place in Tagaytay
Crosswinds Tagaytay is an enchanting 100-hectares swiss-inspired community in Barangay Iruhin Central Calamba Road, Tagaytay City. Covered by 35,000 pine trees, laid-back living becomes a dream come true for young professionals and families seeking to begin living a healthy lifestyle.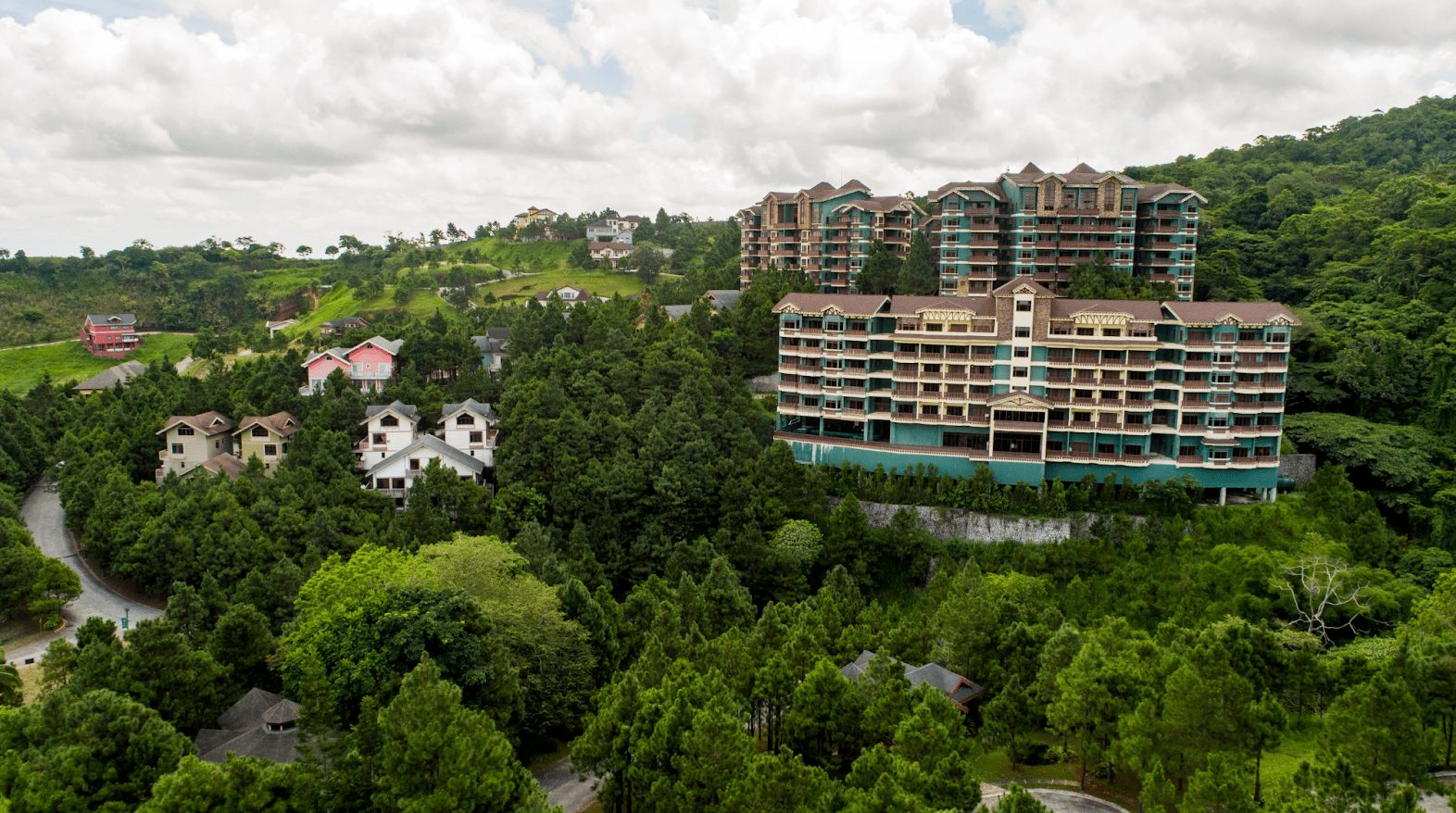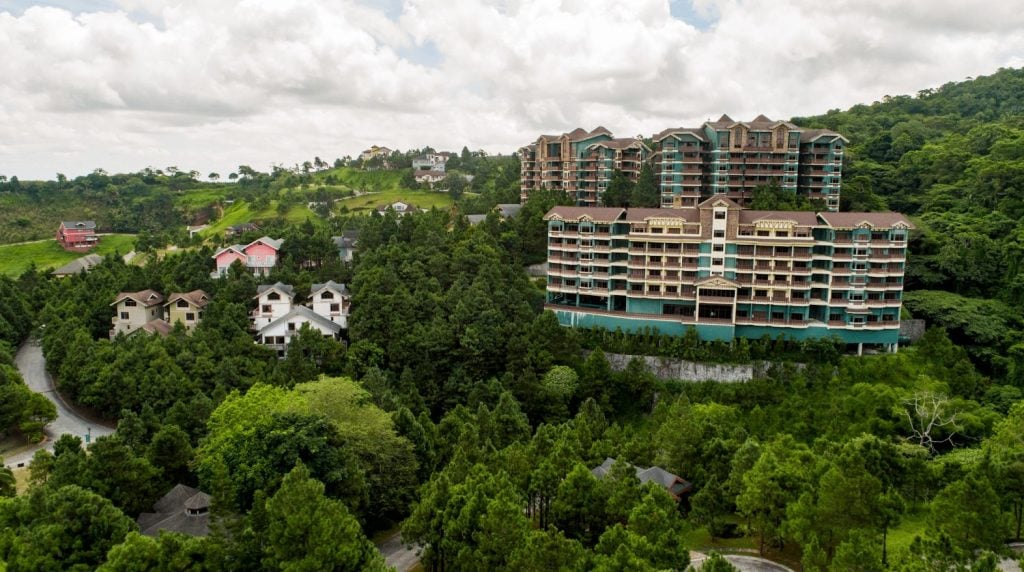 The Terraces of Lausanne at Crosswinds offers a luxury house and lot in Tagaytay, where the view is fantastic. Lausanne at crosswinds is a 24-hectare development sitting atop the highest peak of Tagaytay. Just Imagine how breathtaking the view of Laguna Bay is with the Metro skyline matched by the lush greenery around the area. It is a place-making room for a relaxing journey perfect for the ideal lifestyle!
Crosswinds Tagaytay welcomes its visitors and locals with swiss style architecture and a quiet atmosphere that will surely relieve and make your muscles lose from daily life. A getaway surrounded by luxury houses and lots in Tagaytay.
On the other hand, Alpine Villas is a Luxury Condo in Crosswinds Tagaytay sitting atop the lush pine trees. A pre-sale condominium development of six to eight high-rise villas rolling in the terrains is sure to captivate those who crave an active lifestyle where you can finally relax.
What Makes Crosswinds Tagaytay The Perfect Address For a Laid-Back Living?
Crosswinds Tagaytay is the spot not just renowned for its fascinating scenery, panoramic skyline, and its close-to-nature proximity but also for its vibrant society. Living in the area is a breath of fresh air designed to relieve you not just once but every day.
Albeit close to nature, its proximity to Metro Manila is just 65.3 kilometers or 1 hour and 30 minutes drive via the South Luzon expressway. Anyone who wants a quick relaxing escape can journey to the south. Tagaytay is a haven of spots where guests can relax and relieve the stress from city living.
For example, The Oriental Luxury Suites offers a vacation of rest and relaxation filled with luxury. Located on one of the main roads leading to Tagaytay, Aguinaldo highway, this luxury hotel offers amenities from infinity pools, a relaxing hot shower, a queen-sized bed,  and rooms that serve food for a complimentary breakfast while basking in the beauty of Tagaytay's stunning views. Hotel accommodation is an epitome of a vacation where one can relax and be away from the worry of the world.
Suggested Read: Invest In A Luxury Home In Tagaytay Amidst A Pandemic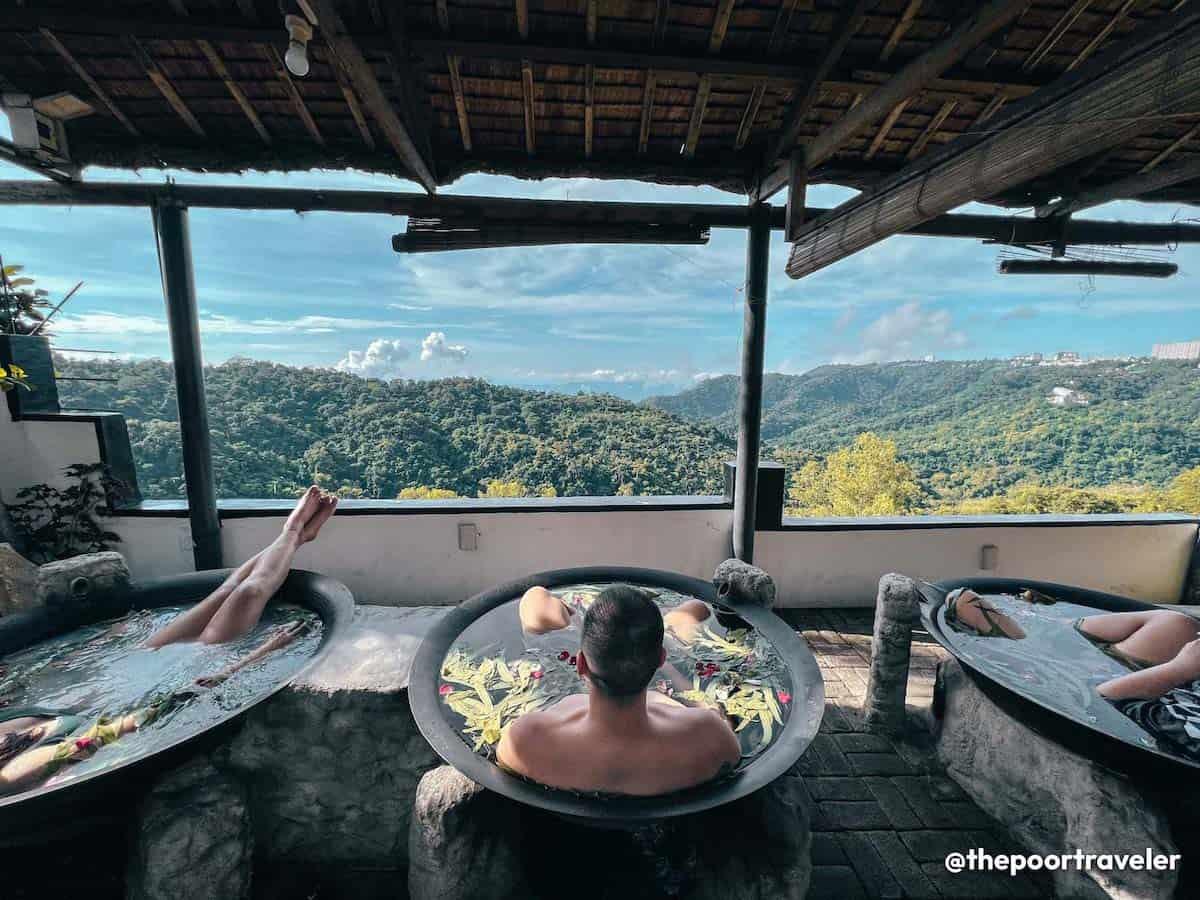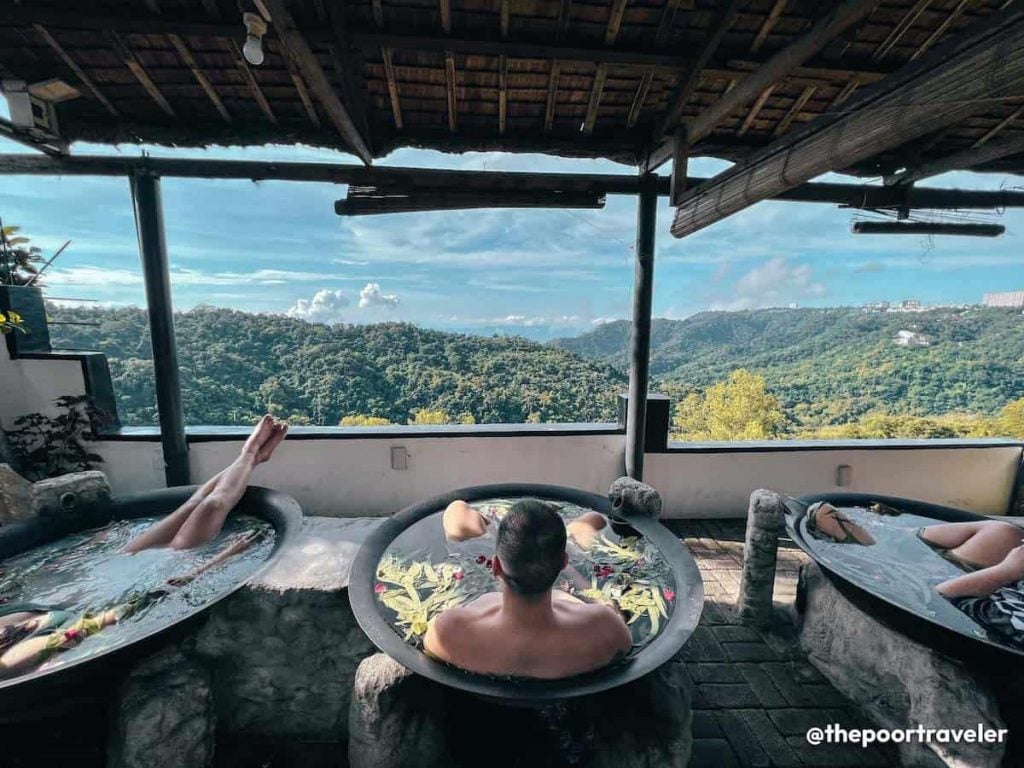 Meanwhile, The famous kawa bath has a Tagaytay representation, inspired by the kawa bath of Antique in the Visayas. Kawa, or large wok or vat that usually is used for cooking large portions of food during special occasions, is being used by La VeryOl's Kawa bath to treat its customers to a relaxing hot bath while gazing at the breathtaking views of Tagaytay's lush green slopes. Word has it that this spot is a must-visit for family and friends who crave to ease their anxiety and stress. La VeryOl also offers an overnight stay accommodation that can be enjoyed by two up to four persons. La VeryOl is nestled in St. Francis drive, barangay Francisco.
One way to complete the Tagaytay experience let's to not forget Nurture Wellness Village, which is an absolute spot for those with tired muscles and anxiety-filled spirits, a truly relaxing place in Tagaytay. Nurture wellness village offers its brand of ecotherapy and Filipino-like spa treatment where they use their own blend of therapeutic massage oils, surely made for guests to relax and unwind. Located in barangay Maitim II West Cavite, nurture wellness and leave Tagaytay city calm and relaxed.
Be reminded that rules and regulations regarding Covid-19 protocols still apply when visiting hotels and spas.
Luxury House and Lot in Tagaytay: Price Range
Currently, the median list price of luxury properties is PH₱ 8,944,191 (US$ 157,552), while its median list price per square meter is PH₱ 244,388 (US$ 4,304.88). The current price range has an annual growth of 5.6% over the last year.
Its median list price is 186.9% higher than the Tagaytay median price, which is PH₱ 85,181/sqm (US$ 1,500.46), as being surrounded by villas and houses and lots in Maharlika East and housing developments in Buenavista Hills road, and 248% higher than the Cavite median which is PH₱ 70,227/sqm (US$ 1,237.92) as the major road  Emilio Aguinaldo Highway runs through the whole place.
Why You Should Invest In A Luxury House and Lot in Tagaytay
Crosswinds Tagaytay is the perfect address for a laid-back living away from the busyness of society. Living this kind of lifestyle serves as a spot for plenty of rewarding amenities with enchanting panoramic scenes, places like this are hard to come by. One of the reasons why you should invest in real estate properties such as luxury houses and lots is because of the current demand for high-end easy-to-use technology. Moreover, real estate investment has proven to be pandemic-proof.
Looking For A Relaxing Place in Tagaytay? Lausanne at Crosswinds Is The Place You're Looking For
Luxury houses and lots are defined by a lot of significant factors. More than its price tag, uniqueness and exclusivity are the topmost factors to consider when investing in a luxury house and lot in Tagaytay. This is where Lausanne at Crosswinds tops the list.
The Terraces of Lausanne is a rolling 24-hectare mixed-used development sitting on the highest peak of Tagaytay. Surrounded by six graceful Swiss-themed buildings in the neighborhood. The place proves you don't need to go to foreign soil to experience Switzerland if it's just in Crosswinds Tagaytay.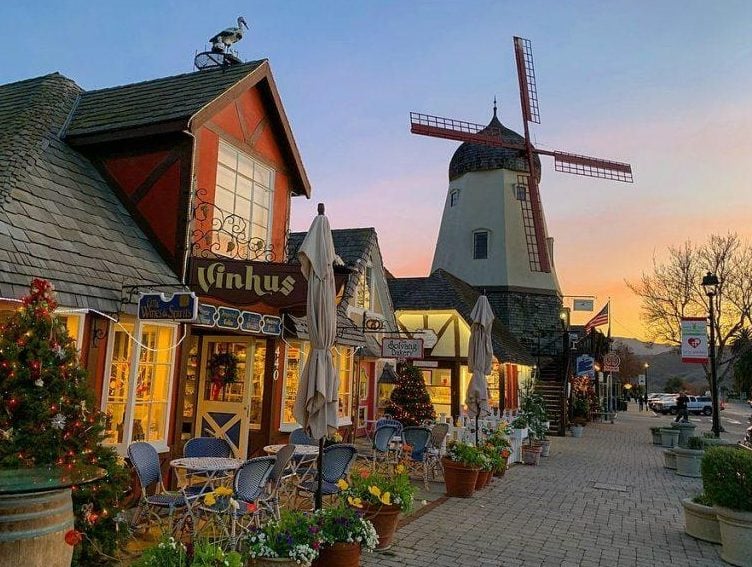 Lausanne at Crosswinds is perfect for those who want to relax in a vibrant adventure and lifestyle close to nature. While you can unwind in its serenity, it is also highly accessible for those living in Metro Manila or in other parts of the region. One can drive within 1 hour and 30 minutes to reach the destination (if from Manila). Thanks to its various road access such as South Luzon Expressway (SLEX), Cavite-Laguna Expressway (CALAX), Cavite Express (CAVITEX), and Governor's drive to Pala-Pala.
Investing in a luxury property in Tagaytay is surely beneficial and never a dull moment because of its surrounding business establishments and famous vacation spots like Taal Lake, Sky Ranch, and Picnic Grove.
Suggested Read: Pre-Selling Lots In Lausanne | Luxury Lot
Suggested Read: Reasons To Invest In Lausanne
Advantages of investing in a condominium in Tagaytay
Investing in a luxury condo in Tagaytay is like waking up in paradise. Indulged by plenty of amenities such as spas, saunas, gyms, and tennis courts, living in a place like this is a journey and a lifestyle worth relaxing into. Moreover, luxury condo in Tagaytay is sought for their vibrant society leaving you pampered and away from the anxiety. A luxury condo in Tagaytay is worth investing in because of its current high-market value and is surrounded by an abundance of vacation spots and well-known restaurants fit for food trips with family and friends.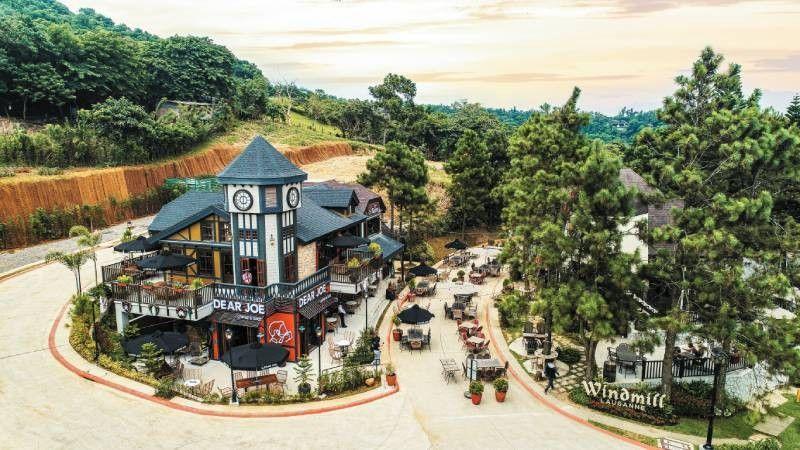 Alpine Villas Is Your Dream Perfect Address Made Possible
Inside the 100-hectares Swiss-inspired gem, lies the epitome of condominium resort living. Alpine Villas is sure to not just take your breath away but also provide you with the everlasting rest your mind and muscles deserve. Located in Barangay Iruhin, central Calamba, these large lots are built in exquisite perfection that makes you feel you are living in the Swiss Alps.
This luxury condo in Tagaytay is a six to eight mid-rise condominium development, safe from the hustle and bustle of the city while leaving proximity to travel back and forth. Alpine Villas offers fully-furnished units that have a breathable room perfect for a family who wants to settle in Tagaytay City. The place is also a five-minute drive from Picnic Grove and a seven-minute walk from Tagaytay Rotunda. Make sure to take instagrammable photos along your journey!
You will also find tons of things to do in this luxury condo in Tagaytay. Alpine Villas is surrounded by tourist sites, a bustling society that offers sports events, concerts, and trading centers, completing the active lifestyle you truly crave for.
Investing in Alpine Villas becomes worthy not just for its exclusivity and uniqueness but also for the vibrant and thriving economy. The place is situated near themed restaurants and cafes, retail malls, and recreational areas that will surely make your Instagram feed bloom with style.
Are you ready to live the laid-back way of life in Crosswinds Tagaytay?
Whether choosing from condominiums or houses and lots for sale, be rest assured that your ideal lifestyle is here in Crosswinds Tagaytay. Filled with high-end recreational activities, panoramic scenes that fit your style, and environment-friendly nature that surely makes the city anxiety lose and completes your Tagaytay experience. Live and invest luxuriously where vacation is just one step away. Your slice of paradise is nestled atop Crosswinds Tagaytay. Don't just settle for an overnight stay, purchase your very own unit with Brittany Corporation. Visit their website to know their house and lot properties for sale.
Suggested Read: Top Interior Design Trends For Luxury Condo Living
Suggested Read: Why Santa Rosa Should Be Your New Home Address