BLOGS
Beautiful Condos in Tagaytay
Travelling to Tagaytay is always a great idea. It is a favorite destination among Filipinos and foreigners alike whenever they want to go on a vacation, whether it is a weekend getaway or a whole-week affair for the whole family. It is also popular for friends who just want to have some coffee or share a bowl of hearty Bulalo together. It can even be a great venue for dates for when you are feeling fancy.
Whatever your reason for travelling is, you will never regret going to the cool and scenic Tagaytay City. People are lured again and again to Tagaytay for good reasons. The views are breathtaking. The food is top-tier. There is also quite a selection of beach resorts nearby. You will never run out of things to do in Tagaytay, which is why it is wise to have your own property in this city.
Tagaytay is not really very far from Metro Manila, but it is still quite a drive. Having your own property in Tagaytay City can slash hours of travelling time and lets you do more in this tantalizing place. Owning a condo unit is a great idea for people who enjoy travelling, especially to those who may want to prolong their stay for more than just a day. Moreover, beautiful condos can be rented out whenever the owners do not feel like using them, so it is always a great investment.
Now that quarantine restrictions are lifted, more and more people have been travelling again so take advantage of this and buy your own condo unit soon. Not all condominiums are built the same, though, so consider only the best.
Suggested Read: Luxury House And Lot Properties in Tagaytay
Alpine Villas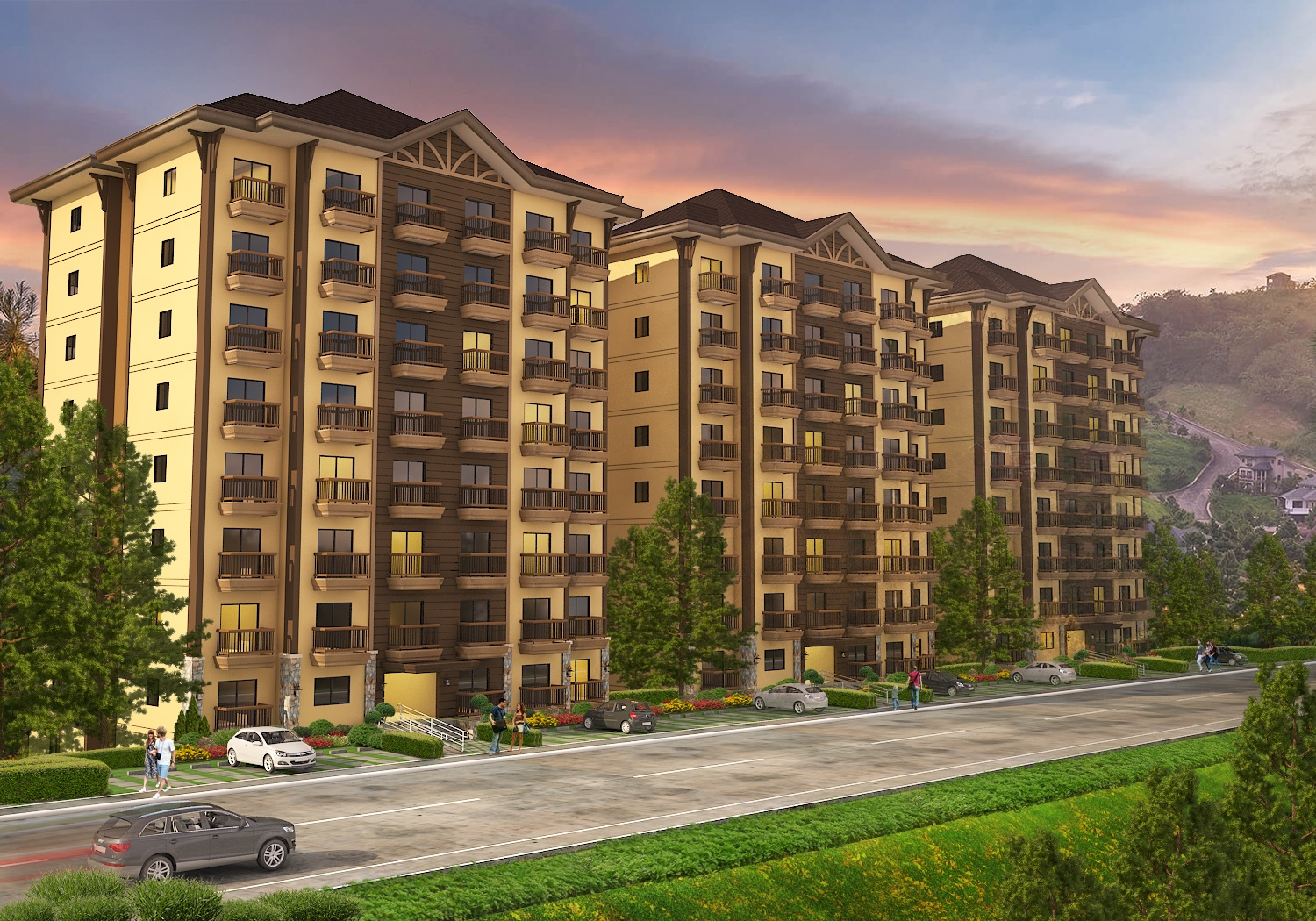 If you are looking for luxury condominiums to be used as personal property or a property for business, you should consider getting a pre selling condo for sale in Alpine Villas. Luxury condos for sale will be available in Alpine Villas, which is an undeveloped property and will be erected just near the entrance of Crosswinds Tagaytay.
Crosswinds Tagaytay is one of the luxury properties of Brittany Corporation, which continues to produce the most beautiful thematic houses in the Philippines. Their beautiful condos for sale are also some of the best in the luxury real estate industry. Living in Crosswinds can make you experience Switzerland in the convenience of your own country, complete with Tagaytay's cool surroundings, piney scent, and mountainous surroundings.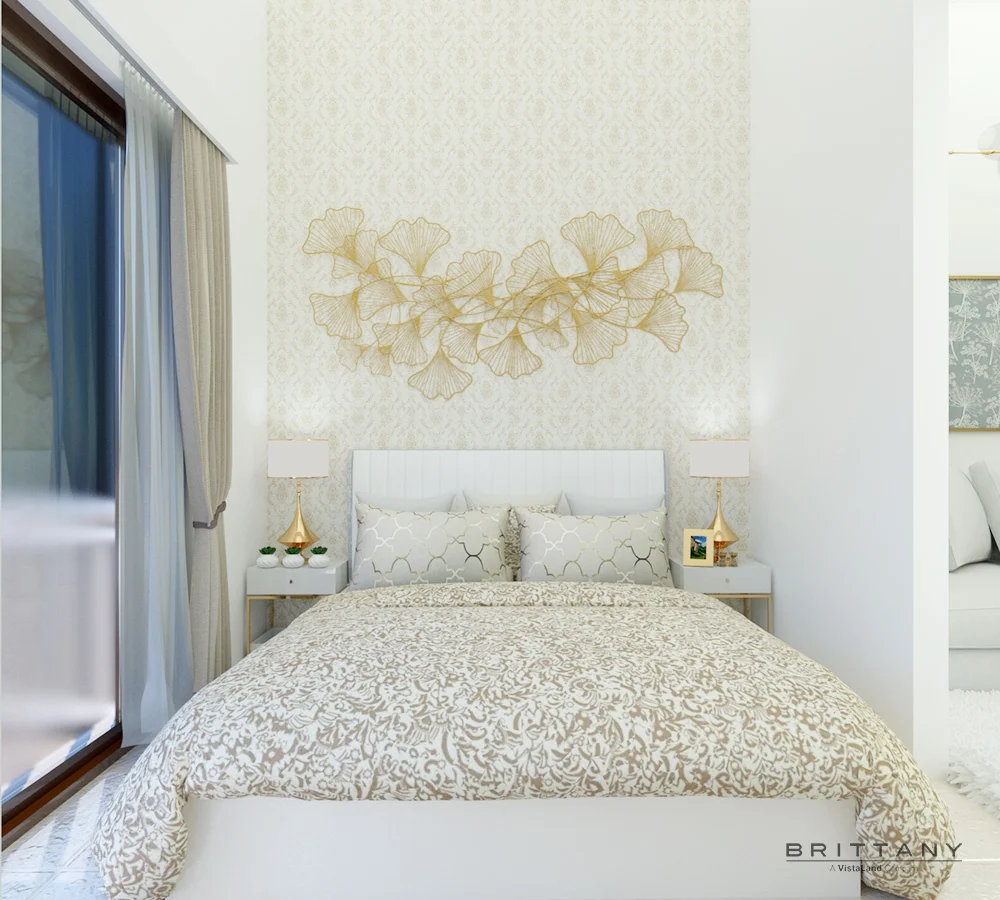 Alpine Villas will be a collection of mid-rise buildings in the quiet and exclusive part of Tagaytay. It will have amenities such as a gym, a club house, and a swimming pool. Safety measures will be implemented for the safety of all the unit owners and guests. There will also be security cameras to help protect buyers when the construction is done.
Make the most out of Tagaytay's mountainous beauty by getting a pre selling condo for sale in Alpine Villas. Have your own luxury property Philippines in such a stunning location. Consider buying or investing before all the units are sold.
The Grand Quartier Condominiums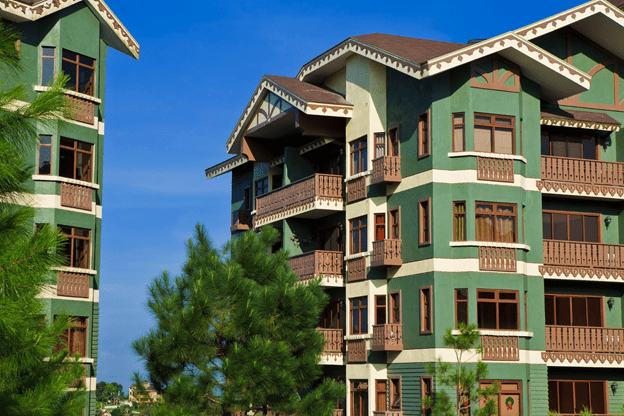 You can also find beautiful condos for sale in The Grand Quartier, which is also in Crosswinds. It is also called the Crosswinds Resort Suites and it is a set of three multi story detached buildings.
You can purchase condotels in all three buildings. The third building, The Grand Quartier III has a fitness gym and an infinity swimming pool for the residents. Potential buyers may be enticed by the jaw dropping views any of the units can offer through their balconies. Yes, all of them have balconies to take advantage of Tagaytay's beautiful landscape. Additional amenities in this multi unit building include a function hall, a coffee shop, and even a spa.
Suggested Read: The Grand Quartier: Your Tranquil Luxury Condo in Tagaytay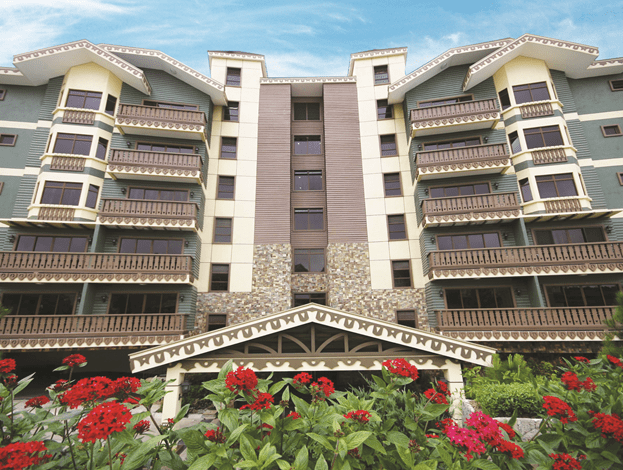 Luxury property Philippines does not get better than The Grand Quartier, so make sure to get your vacation condo for sale in Crosswinds Tagaytay. Brittany Corporation does beautiful condos and houses and in the Philippines really well. Buying an individual unit as an investment is sure to produce income as anyone will be tempted to rent luxury property Philippines that is this lavish.
Lausanne at Crosswinds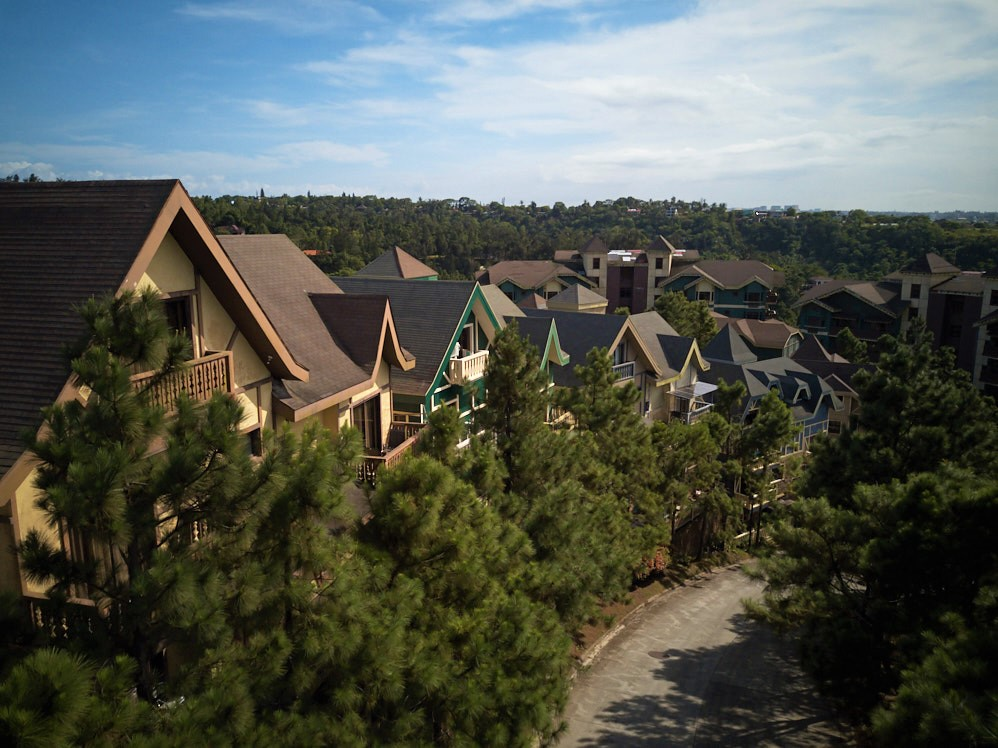 Crosswinds has a lot of options for residential real estate. If you think condo living may not be for you and you are looking for something that is more permanent, consider getting a luxury lot in Lausanne at Crosswinds. This can give you or the whole family an opportunity to live your lives in one of the best places in the country.
Getting a vacant land in Lausanne lets you design and build your dream home with real estate professionals, so you can really get the house that you want. Having your own house that you designed yourself in a Swiss-themed community is one of the best real estate investments that you could make, because you can live in a progressive and beautiful city and be near a lot of attractions, from restaurants that serve very good food to shopping centers.
You can get a premium lot at Lausanne anywhere from 400 to 600 square meters. For the first phase of the project, there will be 75 lots available, and only 26 units. The community has some picnic grounds, some high end boutiques, and more restaurants. This is the ultimate living experience for the wealthy, who have a taste for the best and only the best.
Go give yourself and your family the best that you can afford, because you deserve it. Experience the best of the Philippines by getting some raw land and then building your own home in a neighborhood with only beautiful condos and other premium lots.
Suggested Read: Reasons To Invest In Lausanne
Conclusion
Nothing fits the scenic views of Tagaytay City more than luxury real estate. There are a lot of beautiful condos in Tagaytay, but if you want to go with premium residences, consider the condos for sale in Crosswinds Tagaytay for an exclusive luxury experience meant for only a few.
Brittany Corporation produces the best condos and houses in the Philippines that do justice to their settings. Enjoy the city of Tagaytay with the best accommodations either in The Grand Quartier or Alpine Villas. Ownership or investing in these buildings are great decisions as the value of luxury real estate in such a progressive city is sure to go up. If you want to step it up, you should consider getting a premium lot in Lausanne at Crosswinds, so you can build a home that is truly yours.
Make sure to check our the official property page of Brittany Corporation, so you can explore more single family homes, residential property, townhouses, condominiums, and luxury house and lot properties. You can also follow them on their official social media accounts on Facebook, Twitter, Instagram, and LinkedIn. Inquire about their properties and the sales prices.
There is an E-suite Seller's Portal for those who are interested in becoming sellers for Brittany Corporation. For concerns about your real property, you can visit Vista Land Homeowner's Portal.
Suggested Read: Five Factors To Consider Before You Buy A Condo