BLOGS
Baguio Travel Requirements 2022
Great news to all the travelers! Baguio opened its door again to tourists and travelers to explore and visit Baguio and its landmarks and enjoy its astonishing mountain view. But with the threat of the COVID-19, the local government of Baguio releases a list of guidelines and updated Baguio travel requirements that needed to be follow and consider before visiting the City of Pines.)
Escape the heat of Metro Manila and travel to chilly Baguio. Baguio City is a mountain resort city located in Benguet of Northern Luzon. And Baguio City is absolutely one of the best travel destinations. And there is no other better place for a getaway than the "Summer Capital of the Philippines".
Suggested Read: Top 10 Things You Should Know About Baguio
And ever since the pandemic, Baguio opened its door again to fully vaccinated tourists and leisure travelers to explore and visit Baguio and its landmarks and enjoy its astonishing mountain view. But with the threat of the COVID-19, the local government of Baguio releases a list of guidelines and requirements that needed to be follow and consider before visiting the City of Pines.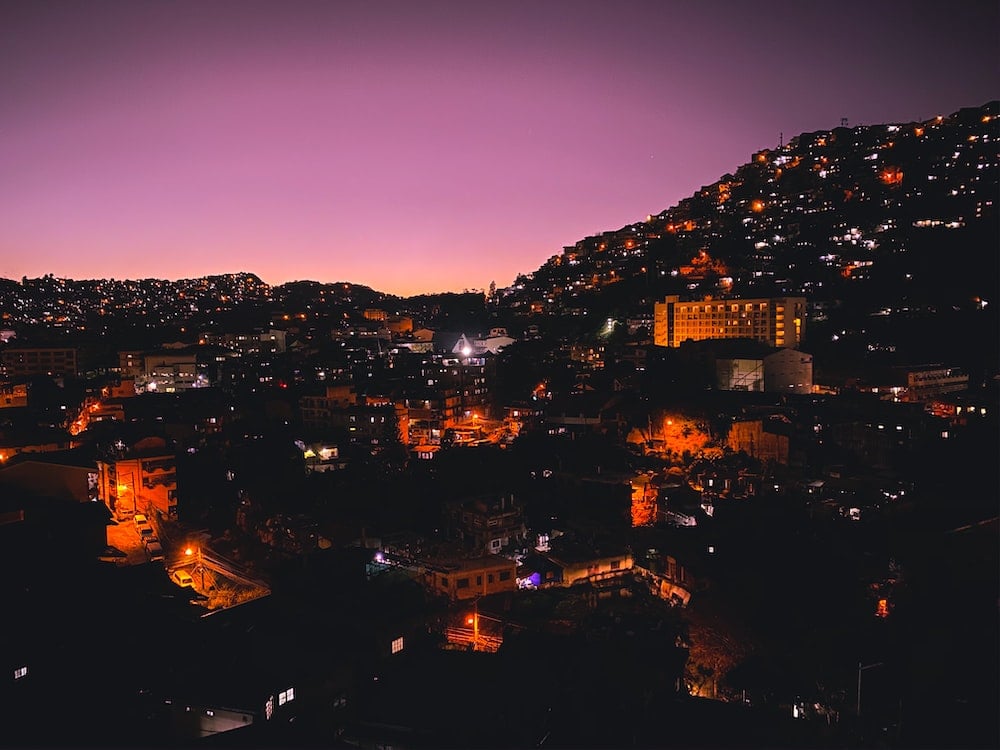 Traveler Classifications
Baguio Residents and Baguio Workers
Non-Resident APORs
Traveler for Medical Purpose
Non-emergency Medical Purpose
Emergency Medical Purpose
Passing Through Only Travelers
Non-APORs
Recreation or Leisure travelers (Tourists)
Others
Note: Keep in mind that entry protocols and travel requirements depends in what type of traveler you are. Before visiting or traveling to Baguio, make sure to know the purpose of your travek and the travel required documents that you may need.
What are the requirements going to Baguio?
Tourist Entry Requirements
Vaccination Card/Certificate
Vaccination certificate proof of full vaccination. And note that you are full vaccinated if it is two weeks or more since your 2nd dose of a two dose series vaccine (AstraZeneca, Moderna, Snopharm, Sinovac/Coronovac, Pfizer), or if it is two weeks or more since your one dose vaccines (Jansen, Sputnik V Light).
Minors are exempted from RT PCR test. swab test, or any test requirements from any DOH accredited lab, and vaccination as long as accompanied by fully vaccinated or tested adult travel companions or with an accompanying parents, or you can present a medical certificate stating that you are fit to travel.
Valid Government Issued ID
You can present your valid ID such as driver's license, passport, and etc. You will also need it when you assign an account for the QTP.
Approved QR Coded Tourist Pass (QTP)
All non-residents, including passing through and essential travelers shall now register at their website. While employees, returning residents, workers, and students are not required anymore to register as long as with valid Baguio ID as travel pass.
The QR Coded Tourist Pass will be needed to be presented at the border for verification purposes, and no QTP means no entry at the border. It can be obtained by registering and creating an Baguio visita account at visita.baguio.gov.ph with your valid ID and current photo.
Booked hotel and schedule your visit at least a day before your travel date. And to avoid delays and to secure a travel slot, register few days before you travel, and since 3,000 tourists only are allowed per day in Baguio. And only travel to Baguio once your QTP are approved.
Confirmed Hotel Booking
Travel request will only be approved after verification of booking by accommodation establishment. Get in touch with your AE for updates. The QTP will be issued once your booking is verified. You can reserve your hotel booking here.
Negative RT PCR Test or Antigen Test
Tourist from areas under Alert level 4 and 5 are not allowed , and if from areas under Alert level 3, must present a negative RT PCR test result taken within 72 hours prior to arrival or rapid antigen test result taken within 24 hours prior to entry in Baguio.
Areas under Alert level 2 are no need to present a negative RT PCR test or a negative test result. You can enter Baguio as long as you're fully vaccinated and submitted all the Baguio travel requirements.
While unvaccinated travelers can enter Baguio City as long as a negative RT PCR test result within 72 hours prior to arrival or a medical certificate is presented.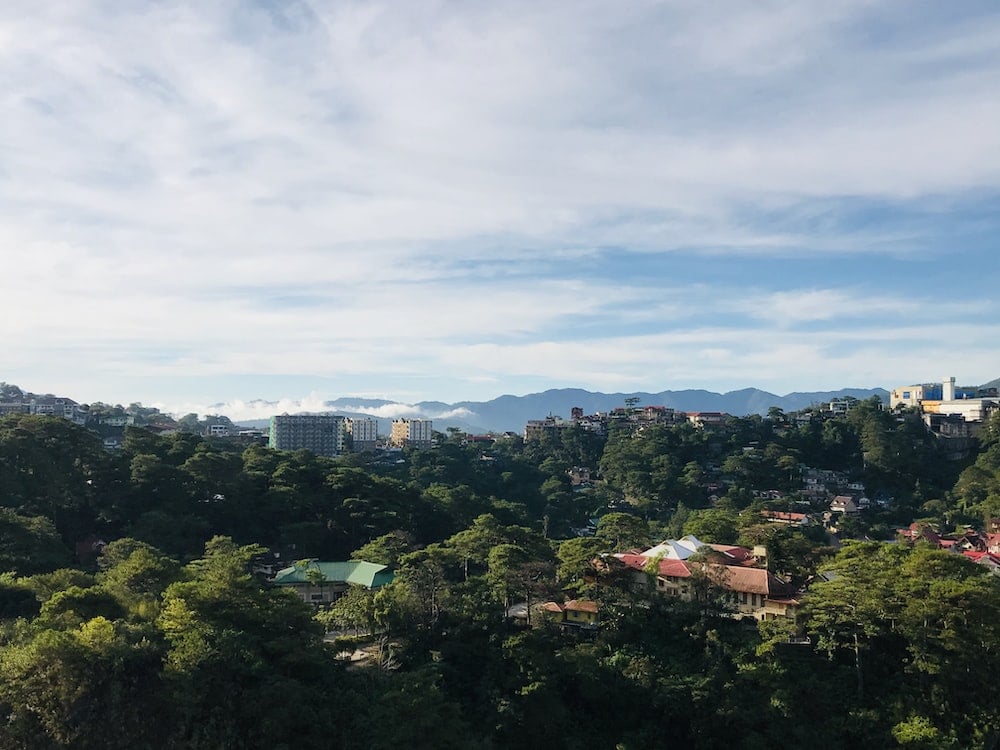 While in Baguio
Triage upon arrival
All tourists must proceed to the standalone triage for verification of QTP and other documents, to fill up a health declaration form with your contact details, and for health screening with the local health officer and health officials.
While in the city, follow the health and safety protocols and city ordinances.
Wearing face mask is now voluntarily but wear it while in public, especially those with comorbidities or person at risk.
Observe physical distancing.
Wash/sanitize hands.
Avoid enclosed and crowded areas.
Comply with the establishment's and venue's allowable maximum capacity.
Is QR Code still required in Baguio?
Every traveler needs to have their own QR Coded Tourist Pass, but there is a newly implemented feature at the Baguio Visita website where you can now register as a group.
Note that your companions should be staying at the same place on the same date of your travel.
When will you visit Baguio?
Baguio City is a highly urbanized city and it is known for its cool weather, pine trees, and fresh produce. However, the city is also home to a thriving real estate industry. Due to its location in the Cordillera Mountains, Baguio has attracted developers who are looking to build luxury homes and resorts.
In recent years, there has been a boom in construction, with new developments all over the city. As a result, the real estate market in Baguio is incredibly competitive.
However, this boom has also driven up prices, making it difficult for many local residents to afford a home in the city. Despite these challenges, Baguio remains an attractive destination for those looking to invest in property.
Brittany Corporation in Baguio City
Brittany attains an elevated view of nature living from the southern lowlands to the northern heights.
For many years, Brittany has been able to define beauty in its own unique way: grand, custom, and timeless. It will be the pinnacle of beauty for many years to come. Imagine waking up to a refreshing wind and the aroma of pine trees that are decades old. You deserve to live in peace, wellness, and harmony with nature.
At Bern Baguio, celebrate life and elegance.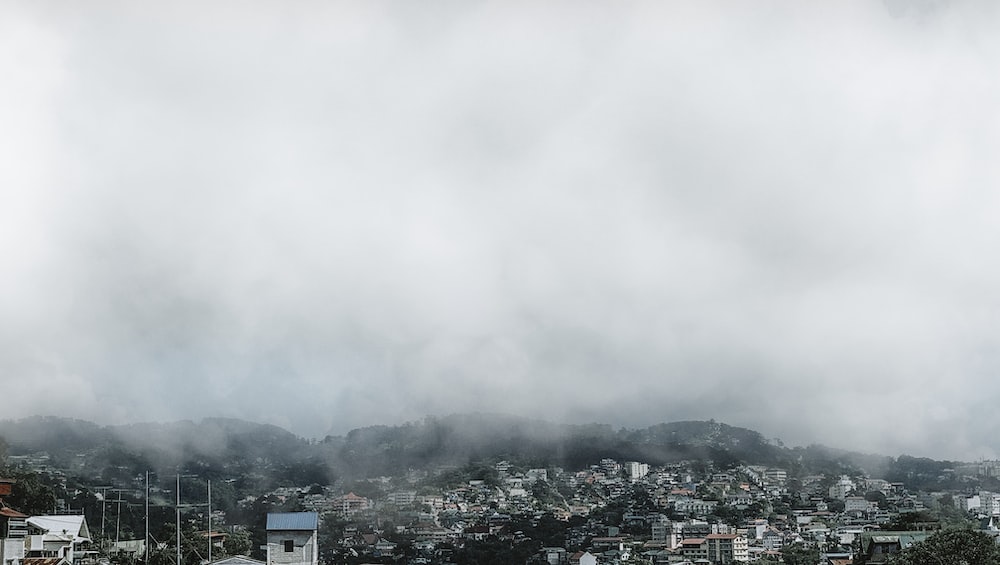 Emergency Contacts
Baguio City COVID 19 Hotline: (074) 442-1900/ 442-1905/ 661-1455/ 0927-6480298 (Globe)/ 0999-6784335
DOH CAR: 0918-9455804/ 0920-9382585
Health Services Office Hotline: 0916-7974397/ 0918-4880195
Baguio City Police Office
(+63 74) 661 1471
(+63 74) 442 1211
(+63 74) 442 7944
(+63 917) 575 8993
(+63 998) 578 7739
City Disaster Risk Reduction Management Office (CDRRMO)
(+63 74) 442 1900
(+63 74) 442 1901
(+63 74) 442 1905
(+63 74) 661 1455
(+63 74) 665 4677
(+63 74) 665 4679
(+63 927) 628 0498
(+63 999) 678 4335
Lindi Hotel Quarantine Center
(+63 921) 463 8392
(+63 921) 466 7022
Baguio General Hospital and Medical Center
Medical Center Chief Office: (+63 74) 442 3165
Hospital Information Management Office: (+63 74) 442 3765
Administrative Office: (+63 74) 442 3809
Emergency Room: (+63 74) 442 5241
City Government of Baguio–COVID-19 Hotlines:
(+63 74) 442 1900
(+63 74) 442 1905
(+63 74) 661 1455
(+63 927) 628 0798
(+63 999) 678 4335
Department of Health–Cordillera Administrative Region
(+63 918) 945 5804
(+63 920) 938 2585
Health Services Office
(+63 916) 797 4397
(+63 918) 488 0195
Health Care Facilities
Isolation Facilities: 180 beds at the Baguio City Community Isolation Unit (Sto. Nino Jesus Medical Center), 112 beds at Teacher's Camp Isolation Unit
Triage Facilities: Convention Center Central Triage and CAP- John Hay Trade and Cultural Center
Molecular Laboratories: 2 labs (1 public, 1 private)
Hospitals: 6 hospitals with a total of 79 bed wards, 219 isolation beds, 30 ICU beds, and 18 mechanical ventilators
Contact Tracing: 40 teams, 781 members
Suggested Read: Pay For Your Southeast Asian Vacation By Scanning QR Codes
Suggested Read: What Are The Top Tours & Activities In Baguio
Suggested Read: What Is The State Of Economy In Baguio
Suggested Read: Reclaim Your Leisure Time In Baguio City