NEWS
Celebrating with Brittany: Yuletide Season
The start of Filipinos' favorite season is here—Christmas! The Philippines has the longest Christmas season in the world. It starts as early as September and lasts up to December.
With so much time to celebrate, it's no surprise that Filipinos love Christmas. The country's calendar is packed with activities and traditions that celebrate the holiday season.
Christmas Tradition In The Philippines
Filipino Christmas traditions are steeped in a rich history that dates back more than 500 years. The tradition of putting up a nativity scene was introduced by Spanish colonizers, who brought their religion with them when they came to the Philippines during the 16th century.
Most nativity scenes show Mary, Joseph, baby Jesus, three kings or wise men (called "magi"), sheep, donkeys, and camels, all arranged around a manger where baby Jesus is laid. The figures are made from cloth or wood and sometimes include other symbols like stars or angels above them.
The warmth and joy this season brings us can be felt everywhere, from the Christmas decorations to the aroma of freshly baked puto bumbong and bibingka. Filipinos are happy people. They will have every reason to celebrate and prepare food, gather around a table, sing, dance, and be merry.
This is why Filipinos love Christmas so much; it is a time for them to be with their families, friends, and loved ones. It is an occasion when they get together and give presents to each other. It is also a time when they eat delicious foods such as puto bumbong or bibingka made by their mothers or grandmothers to show their love for them during this season.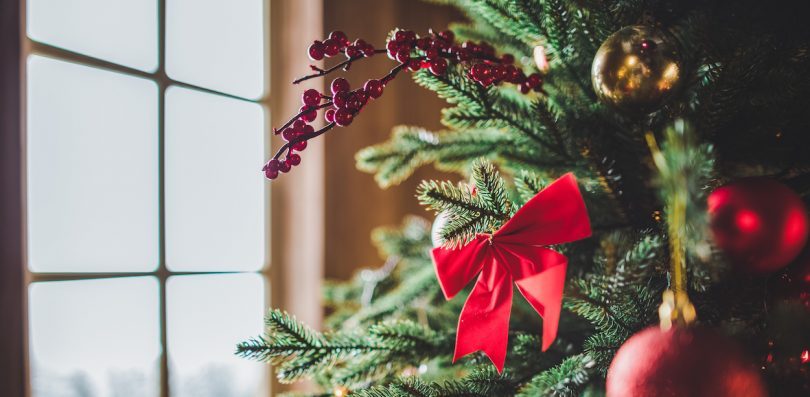 What Does The Christmas Season Mean For Filipinos?
Filipinos are reminded of their feeling of community and family during the Christmas season. The most significant part of this season, aside from the food, festivities, lights, and music, is the time spent with family and friends.
Christmas is a time for Filipinos to reflect on the importance of family and community. This season is about coming together, celebrating life, and enjoying the company of those who matter most.
It's not just about the food, festivities, lights, and music—which are all great in their own right! It's about remembering that while we may be far away from our loved ones this year, they are never far from our hearts.
Filipino Christmas can be experienced whether you are in the Philippines or not. Whether you were born, grew up, or spent time in the Philippines, it is a part of who you are.
Suggested Read: The country that celebrates Christmas for more than 4 months a year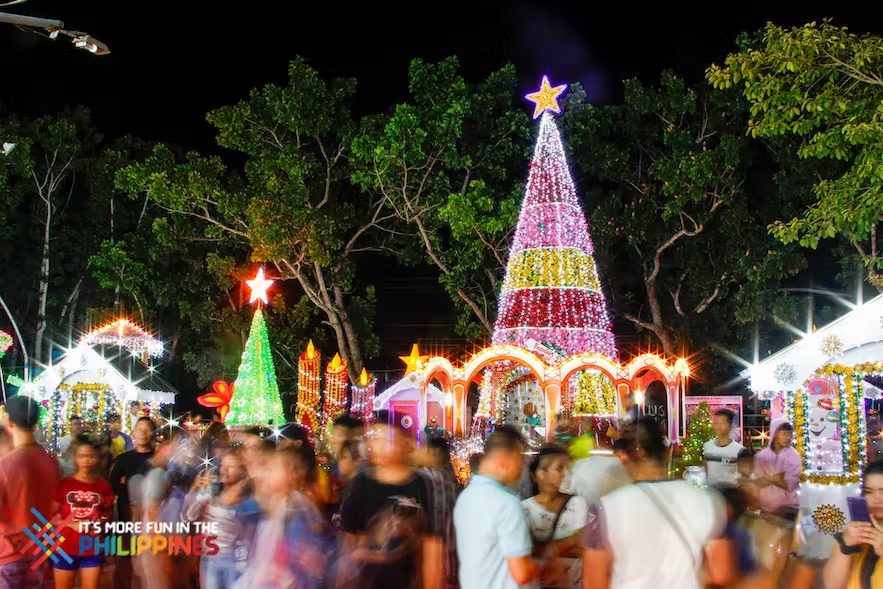 Yuletide Moments: Celebrating With Brittany The Season Of Appreciation
Last October 14, 2022, the Yuletide Season with Brittany was celebrated, which aims to appreciate and reward the hard work of the sellers in Brittany Corporation. The event aims to motivate the whole team, introduce the incentives each seller can get, and spread joy since that's what the Christmas Season is all about.
Held at The Grand Quartier Banquet Hall, the event had a Christmas theme, and it focused more on the greener side, which is close to Crosswinds Tagaytay, truly embracing the surroundings of the venue.
Chief life coach, Randy Esguerra, was invited as a partner speaker and consultant. He gave information about Maslow's hierarchy of needs and stimulated the audience. Engr. Miong Sabater, Division 2 Head of Brittany Corporation, also spoke and gave advice.
Of course, entertainment and food were also provided, which made the event more interesting, interactive, and incredibly more fun.
Year Round Christmas At Brittany Corporation
There is no better celebration of this season than Christmas at Crosswinds Tagaytay, the perfect weather alongside the perfect scenic view. Crosswinds Tagaytay is known for its Christmas decorations year-round, and when the season comes, they amp up the entire place with added Christmas lights and different memorabilia.
The whole place is illuminated at night by brilliant lights. Tourists come here to take pictures because the bright lights have a magical sense.
Without a doubt, Crosswinds Tagaytay is looking forward to people experiencing all of these Christmas adventures. This holiday season, there is nowhere better to go than the enchanting places.
Whether you're looking for an outdoor adventure or an indoor winter wonderland experience, you'll find them all here. Come visit us and experience what it's like to truly be in the holiday spirit!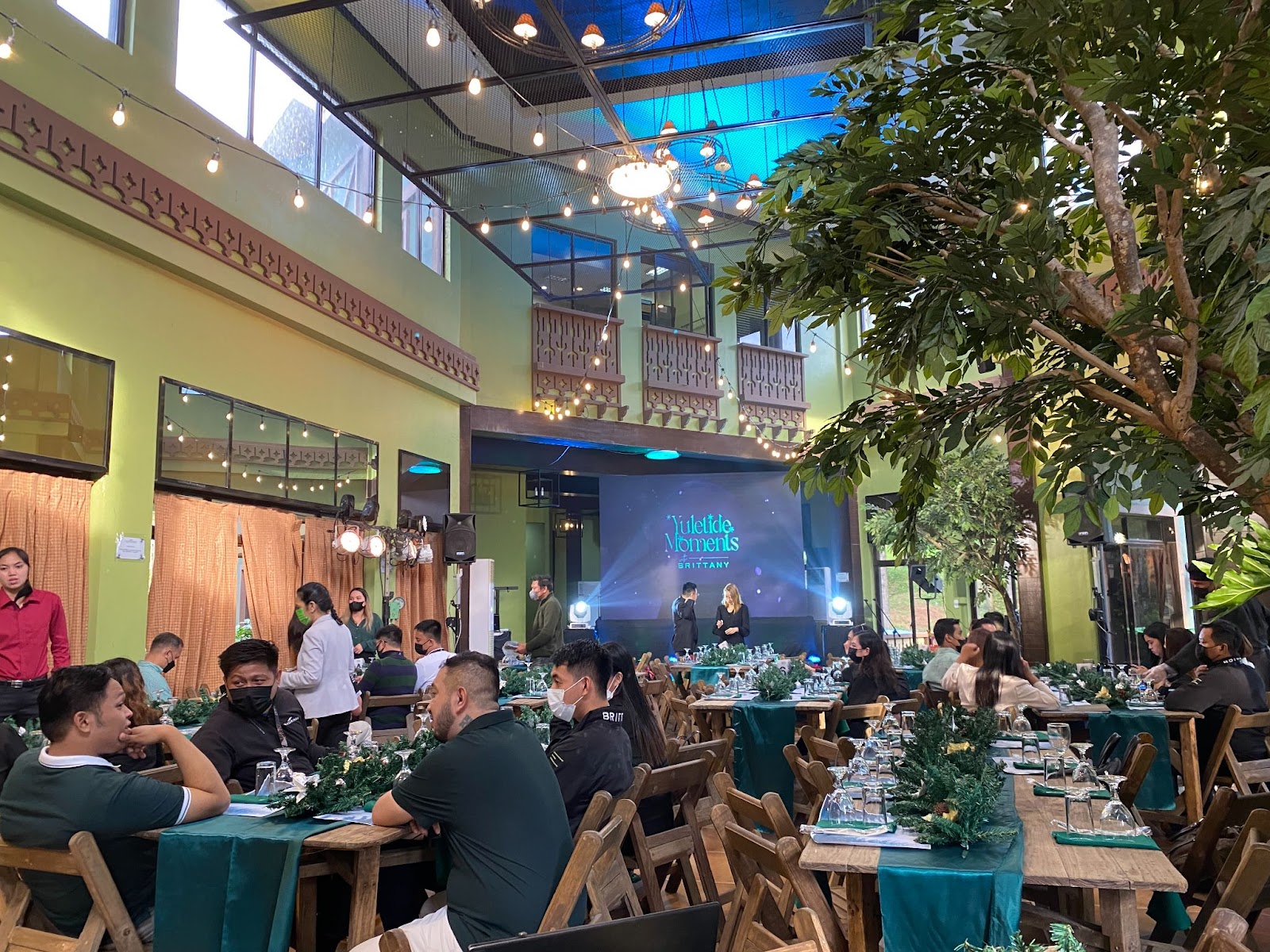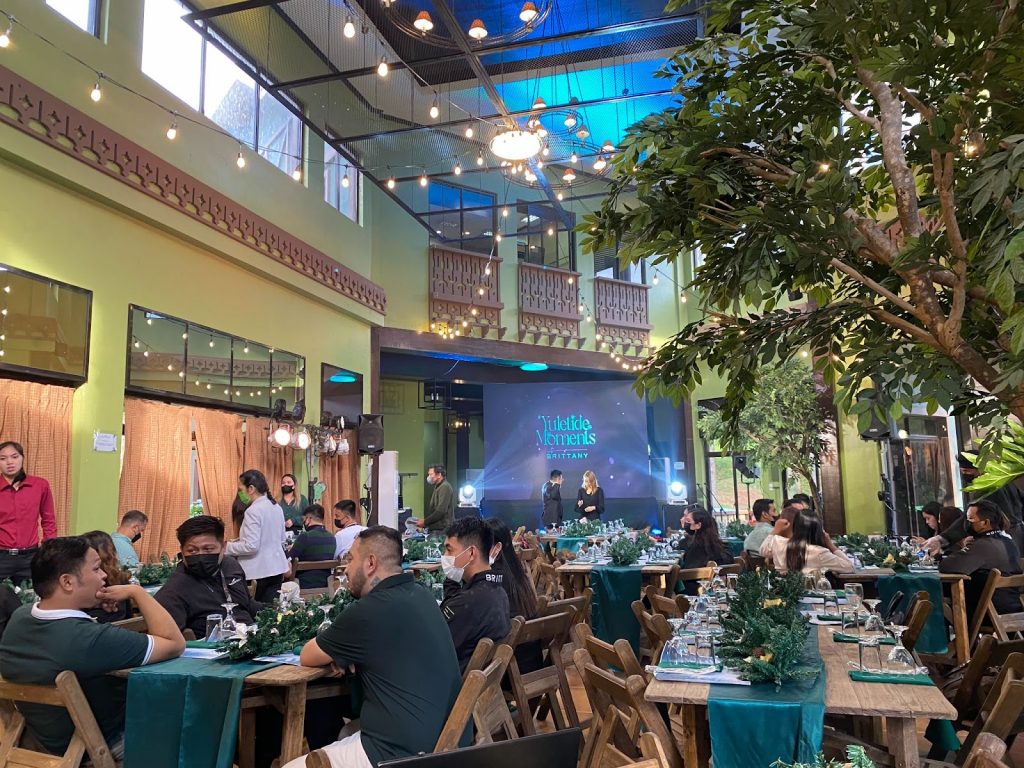 Live in Beauty and Luxury at Crosswinds Tagaytay
Imagine enjoying a relaxing day and then going inside your house to have a nice dinner with your family. The house is designed to be comfortable, stylish, and elegant. You don't have to worry about anything because you know you're in the right place.
Aside from the colorful decorations and commercial concepts, Crosswinds Tagaytay is a residential property handled by Brittany, a VistaLand company. Brittany is home to the most luxurious and beautiful houses and lots in the Philippines.
Vista Land is also known for its premium quality construction services, always delivered on time. The company's mission is to create homes that are built to last, with each one being designed with high-quality materials and elegant finishes.
Celebrating With Brittany At Crosswinds Tagaytay, Your Swiss Luxury Escape
At Crosswinds, a luxurious Swiss resort in Tagaytay, find your own personal haven. Imagine being surrounded by more than 35,000 pine trees, the scenic view of Tagaytay City's lush terrain, and the opulent atmosphere of luxury residences designed in the Swiss style built along the breathtaking location's extremely natural slopes.
The dream of a luxury home is a powerful one. The desire for opulent living and distinctive character inspires Brittany Corporation to build its communities.
Inspired by the world's most scenic destinations, Brittany's luxury communities bring these beautiful places closer to the homes of the privileged few.
The dream luxury house communities offered by Brittany Corporation are the first to offer opulent homes with distinctive character and subtle thematic appeal. Inspired by the world's most scenic destinations, Brittany's luxury communities bring these beautiful places closer to the homes of the privileged few.
Suggested Read: Tagaytay City Ultimate Guide [Part 1 of 3] — Perfect Address For Luxury Homes
Suggested Read: What Makes Tagaytay a Popular Destination for Real Estate?
Suggested Read: 8 Unique Benefits of Owning a Property in Crosswinds
Suggested Read: Brittany's Beautiful Homes