BLOGS
Top Wall Colors Of 2022
Colors are powerful, and color choices hold significance when incorporated in art, movements, and even advocacies. The colors that surrounds us may have an impact to our emotions. Choosing the best paint color or the best pop of color can make a difference in elevating the mood of any room.
The colors for 2022 is overlayed in paint to make us feel healthy, serene, and centered. These grounded earth tones, clarifying blues, and delicate greens push interiors awake and aim us at a horizon that is overflowing with hope.
But occasionally, the color of the year does not work with your home or it is not just your favorite. And knowing where to begin when finding the right color for your home is always the hardest part.
Interior Color Trends for 2022
The colors for 2022 take the inspiration from the nature that brings calmness, serenity, and centered presence in your home. This year, experts have seen a move in prioritizing wellness and health and it is a trend that is expected to see growing in 2022.
A new coat of paint color is an easy way to renovate your home. Adding a pop of color, new undertones or a trendy and bold pattern will make the space look new. Here are some paint color trends in 2022.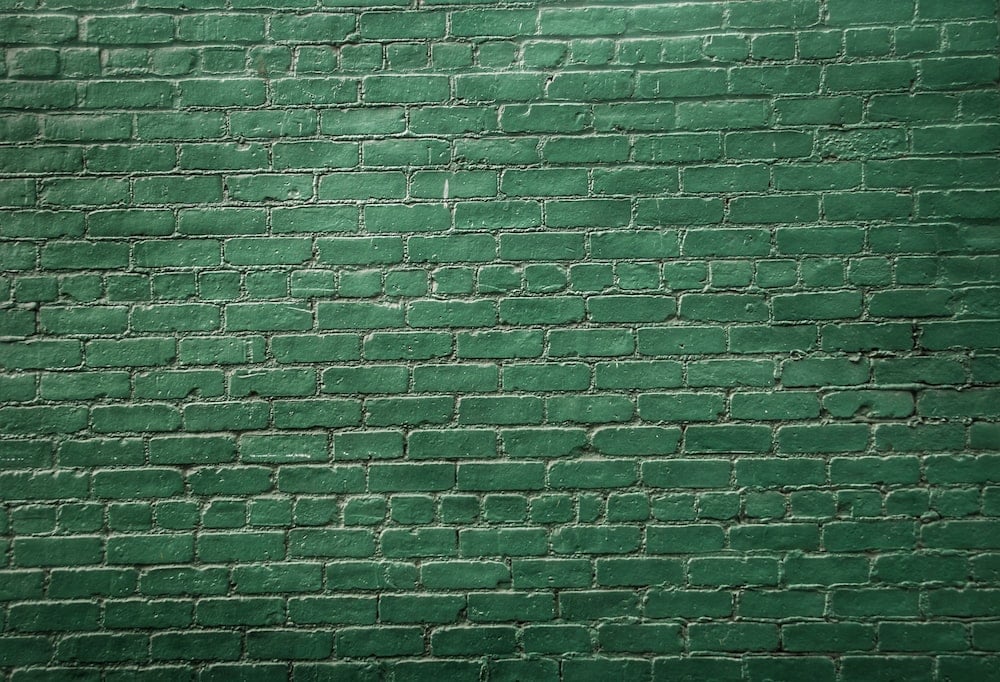 Nature – Inspired Greens
Colors that set the tone for the year 2022 will reflect the homes craving for nature and comfort. Greens will add up a turn to unending classics and work as a new neutral anchor for indoors.
Natural greens help us to prioritize and re-focus our mental well being. And these shades of green promotes a room that feels grounding, and connects the inside to the outer world.
Top green colors to consider:
Warm Linens and Whites
Ultra clean neutral paint colors that connect and organize spaces throughout the home will prevail. This color trend aligns ideally with interior design trends that focuses on minimalistic aesthetic. There is a new importance for open-plan and multi-use spaces that matches well with simple colors.
Popular whites and neutrals for 2022:
Valspar: Gilded Linen and Subtle Peach
Benjamin Moore: Natural Linen, Morning Dew, and Steam
Sherwin Williams: Shoji White, Beige, High Reflective White and, Alabaster, and Accessible Beige
Bright Yellows
With retro 1970's styles that are coming back, we will see cheerful pops of colors in yellows and a pastels to create a playful and modern look. Colors that keep the mood joyful and bright make their way into the limelight. As we spend more time at home, it is all about designing spaces that incorporates happiness. Yellows play well with luxurious textiles, textured accessories, and other interior design trends that is expected to rise in 2022.
Valspar: Country Charm and Delightful Moon
Benjamin Moore: Pale Moon
Sherwin Williams: Chartreuse and Peace Yellow
Reimagined Blues
While we will see iridescent blues and soft blues, as an accent throughout the year, daring hues will be used. And the Very Peri as an color of the year 2022 from Pantone's is an intense version of the classic periwinkle blue. And next year, blues are reimagined to display confidence to encourage creativity and inventiveness.
And after we have been through this year, blues are meant to help to embrace an everchanging augmented reality and open us to a new opportunity. That is why interior design calls for more interiors that is daring and move away from the norm.
Popular blue colors trending in 2022: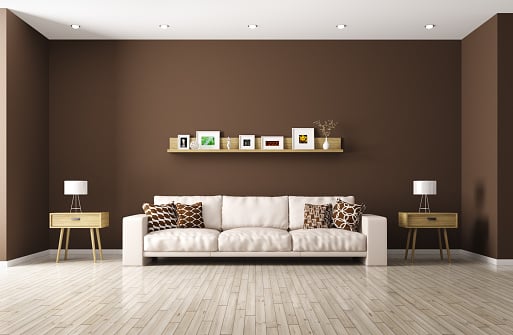 Muted Grays
Balanced and elegant grays are the color that is warmer alternatives to white and neutrals. It is perfect to match with accents and natural elements to create a comfortable look. Gray green and with red undertones shifts the mood and it makes the spaces feel more comfortable and dependable.
Muter grays can be balanced with other natural materials and other neutrals to make a coordinated look that feels modern yet classic.
Top gray tones to try in 2022:
Sherwin Williams: Samovar and Felted Wool
Valspar: Grey Suit
Dark Earth Tones
"Earth tones will be on the rise in 2022 borne from a desire to bring the outside in. From color palettes, we will see the incorporation of natural and warmer colors such as sage green and wood tones," stated by Claire O'Connel of The Flipping School. Dark but approachable shades will add a hint of sophistication to basic spaces.
Dark colors gives us stability which is something a lot of people are craving after a two year of uncertainties. Earth tones helps us to be comforted whatever may be happening in the outside world. With the nature inspired elements and decor, it will continue to be a trend.
Trending earth tones to consider:
Benjamin Moore: Gloucester Sage and Mysterious
Sherwin Williams: Urbane Bronze and Iron One
Valspar: Rustic Oak and Fired Earth
Modern Primary Colors
Darker and rich shades brings sense of stability are expected in living rooms and bedrooms. Jewel tones adds up a touch of luxe that feels consistent and comforting. Combined with contrasting pastels and soft wood tones can create a welcoming and soothing vibe that works totally fine for intimate areas.
Top jewel tones to try in 2022:
Benjamin Moore: Wild Flower
Sherwin Williams: Bakelite Gold, Red Bay, Blackberry, Naval and Sierra Redwood
Valspar: Mountain River
Neutral Wall Color for 2022
Painting your walls neutral will set you up for success because of ever changing trends of home decor. having a neutral color palette allows you to change your home decors.
Neutral paint color become more popular over the years because it is timeless. It is inviting, warm, and less likely to change.
The Best White Paint Colors for Every Home
White is the perfect neutral paint color, it acts as a blank canvas and you can add texture, patterns, and colors with a pillow, rugs, decor, or a furniture.
Popular Shades of White & Off-White
Sherwin Williams: Alabaster, Snowbound
Benjamin Moore: Chantilly Lace, Swiss Coffee, Simply White
The Best Gray Paint Colors for Every Home
Gray has been the go-to color for awhile now and it is one of the 3 neutral colors that goes with anything. Gray is just the right amount of color that it doesn't compete with other colors in the room making it a perfect wall color.
Popular Shades of Gray
Sherwin Williams: Agreeable Gray, Mindful Gray
Benjamin Moore: Revere Pewter, Classic Gray
The Best Black Paint Colors for Every Home
Using a dark color for an accent wall or furniture piece is always fun. Not to mention it hides all the fingerprints.
Popular Shades of Black
Sherwin Williams: Peppercorn, Tricorn Black, Iron Ore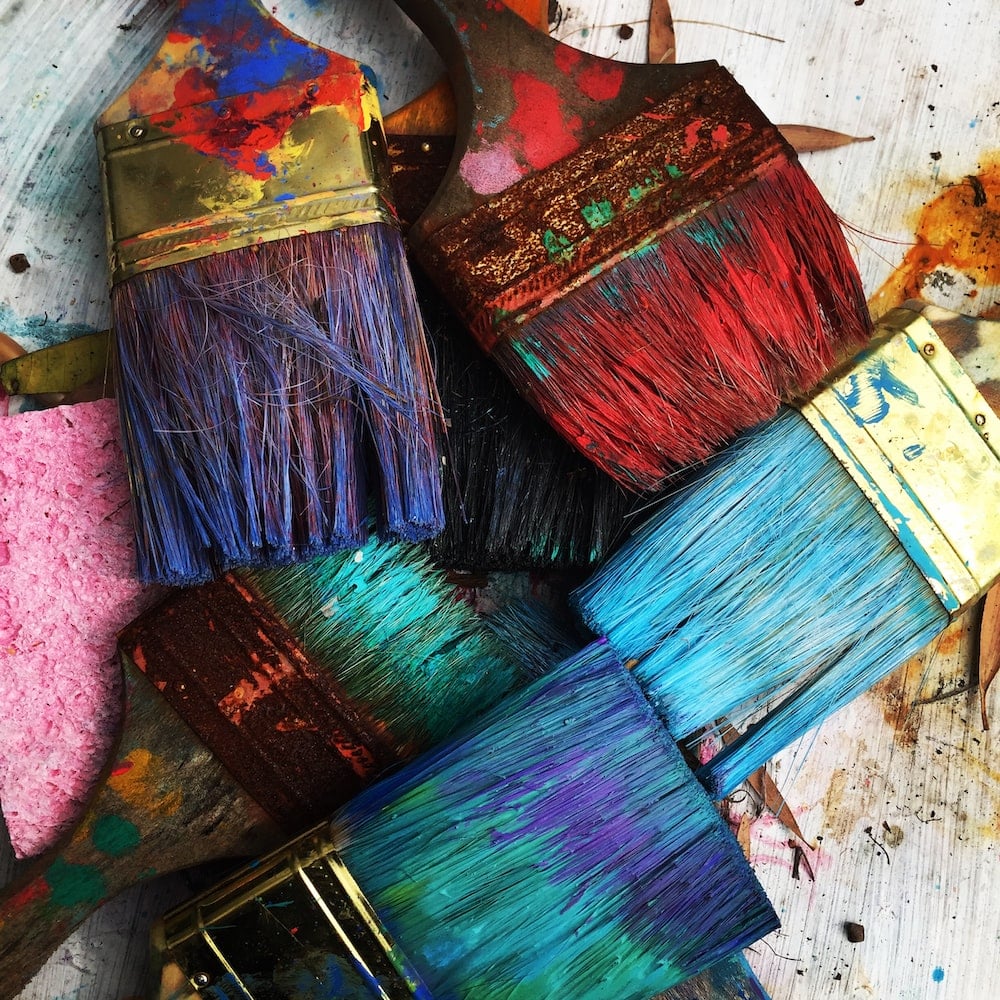 The paint companies agreed that houses should have more of a natural and refreshing vibe to them, especially now that people seem to be stressed out. Muted, earthy, and almost-neutral hues are definitely hits for that reason. These colors not only look great on walls and ceilings, but also in other things. After all, staying at your own home should, well, feel like home.
UPDATED: 2023 Paint Colors
Suggested Read: How To Live Your Best Life, According To These Quotes
Suggested Read: Subtle Elegance: Calming Neutral Interior Tones
Suggested Read: Color Trends For Your Italian Inspired Home
Suggested Read: 10 Best Colors For Your Luxury Brittany Home
Suggested Read: 2022 Lucky Color of the Year
Suggested Read: Bed Design Trends Of 2022