BLOGS
Top Proptech Startups You Should Be Following
Proptech startups or property technology refers to all the technological tools that real estate professionals utilize to streamline the processes of buying, selling, researching, marketing (non-online and online marketing), and managing house and lot properties for sale. Depending on the perspective you choose, these cutting-edge technologies may also be referred to as Real Estate Tech, Retech, Realtech, or CRE Tech. Proptech always refers to a strong connection between real estate and technology.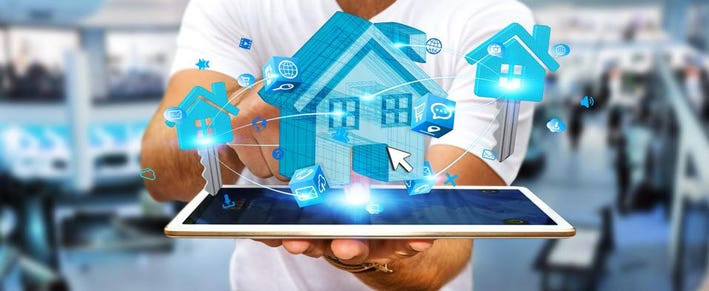 Categories of Proptech
Tools for proptech are a vast category. Due to the numerous property-related tasks your smartphone performs, such as facilitating video tours with purchasers, advertising listings on social media, and scheduling client appointments, your smartphone can be accurately regarded as a PropTech tool.
Real estate expansion
The real estate sector is undergoing a change due to proptech startups, or property technology.
Today, there are technological answers for almost all of the recurring problems that real estate brokers encounter. Additionally, you can stand out from the competition and expand your real estate firm when you know how to use PropTech. 81% of agents responded to a recent survey saying that PropTech has made their jobs of selling house and lot properties for sale simpler.
Proptech in COVID-19
Everyone had to become more at ease with using PropTech tools because of the COVID-19 outbreak. Home buyers and property sellers reported that 79% of them were more open to embracing new technology in real estate transactions as a result of having experienced the pandemic. A remarkable 96% of agents thought that PropTech was crucial to sustaining their companies throughout the pandemic in order to sell the house and lot properties for sale or the condominium for sale.
PropTech startups enabled virtual showings of the most beautiful houses in the Philippines. Proptech startups allowed face-to-face meetings between agents and their consumers, and allowed remote online notaries to approve digital signatures throughout the COVID-19 pandemic, keeping the real estate sector afloat due to new normal implementations.
Property management platforms for managing residential, commercial, and retail properties are two examples of disruptive technology in real estate. Investment platforms are another type of it.
The Proptech Startups
1. A/O Proptech
The largest proptech company in Europe, A/O Proptech, focuses on investments that are market leaders, disrupting the real estate industry and having a beneficial effect on the entire build ecosystem.
A/O, which was founded in 2019, has unique strategic access to a diverse portfolio of $40 billion in real estate assets and is supported by some of the biggest and most progressive real estate owners, operators, and family offices in Europe. These individuals and organizations share A/vision O's and commitment to enhancing the quality of life, advancing sustainable living, and enabling the decarbonization of the largest asset class in the world.
Gregory Dewerpe, one of the most renowned and successful proptech venture capitalists in Europe, founded and serves as the CEO of A/O. In 2020, A/O became the first VC to join the World Economic Forum (WEF) as a member. More and more building owners or landlords are becoming interested in it.
2. Zillow
In the real estate sector, Zillow is a digital age pioneer who popularized big data. It also constantly innovates. The iBuyer program from Zillow is an illustration of current innovation.
Zillow is acquiring types of properties from sellers, essentially removing the need for real estate agents. Additionally, the convenience of not needing to list their property and wait makes sellers more inclined to sell to iBuyers like Zillow.
Based on the survey, 38% of respondents who sold their homes in 2021 reported doing so to an iBuyer. Another 40% of respondents indicated that they might be willing to do so in the future. Zillow provides programs or instant offers for home loans too  There are criteria or requirements for home buyers to avail of this.
3. Speckle
For AEC professionals, Speckle Systems offers cloud-based BIM collaboration. Automation in design, engineering, and construction are among the services offered. The platform comes with a pre-built set of connectors that can be used by users to curate the design data they need to share, collaborate on, and learn about the project's data footprint, as well as create third-party applications that facilitate processes.
A software program called Speckle makes it possible for experts in the fields of architecture, engineering, and construction to communicate more effectively when developing in 3D spaces. This helps real estate agents to show the property to potential buyers. Complex multi-stakeholder projects currently include numerous specialists working in isolated software ecosystems without real-time collaboration and seamless versioning, such as designing buildings or infrastructure and creating 3D content.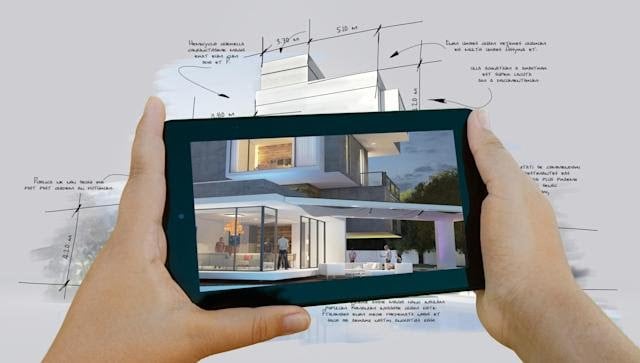 4. Built AI
For better investment decisions, built AI offers intelligent commercial real estate screening and prospecting. From papers like real estate brochures, its natural language processing system will extract the crucial data fields, and the analysis will be completed in a matter of minutes. With built AI, investment teams may analyze offers more quickly without sacrificing accuracy, use data science to supplement team knowledge when establishing deal assumptions, and discover untapped possibilities and emerging market trends for commercial real estate.
5. XYZ Reality
With the help of technology created by UK-based XYZ Reality Limited (XYZ Reality), engineers can now use augmented reality to see 3D models of complex structures, like an entire building.
XYZ Reality is bringing this technology to construction sites with its augmented reality platform, HoloSite®. This results in a high-precision visualization of the actual building site, giving builders a better idea of how certain elements of the construction will, or should be ex. This significantly expedites the construction process overall. The company also recognized the value of a strong branding strategy and applied for trademarks in the UK for "XYZ" and "HoloSite." Additionally, other nations are attempting to protect both trademarks.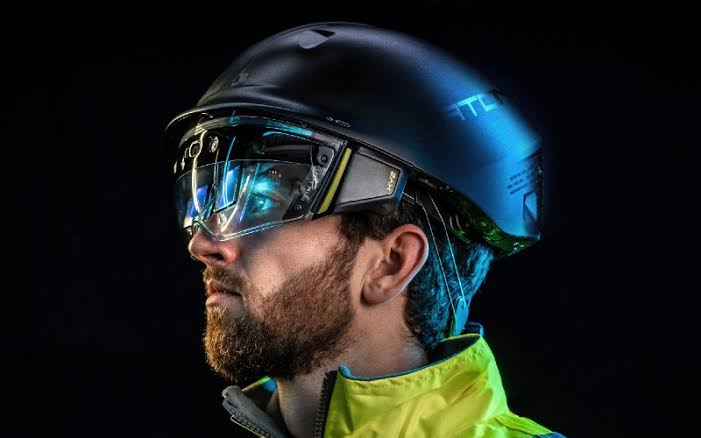 6. 011h
Buildings that are clever, excellent, healthy, and sustainable will be produced by the construction company 011h, which seeks to technologically revolutionize the industry. By reducing delays, overruns, and variable quality, they hope to lower CO2 emissions from the construction as well as its execution problems. They aim towards lower prices, faster turnaround times, property management, and more reliability in general, rather than just sustainable buildings.
7. ioBuilders
They are a fintech blockchain-based startup that specializes in digital assets and helping businesses disrupt linked industries by utilizing the advantages of decentralized ledger technologies (DLT) and blockchain. They view blockchain technology and smart contracts as meta-technologies with significant promise and practical applications. We will attempt to mold the future using their expertise in banking, regulations, product management, and software development.
Top proptech startup tools you should know
These are the different tools for proptech as they include it in their company's platform that helps them market their commercial real estate.
Drones
Drones offer several intriguing applications in the real estate industry. They can be used to examine and monitor difficult-to-reach locations on construction projects, enable autonomous delivery services, and produce magnificent and striking marketing materials for upscale properties, to name just three applications with the data analytics company. The rising price of rooftop real estate is one particularly intriguing byproduct of the expanding use of drones. Spaces for takeoff and landing are necessary for drones, especially autonomous drones. Rooftop landing zones are crucial for the development of high-quality drone infrastructure within cities. Incorporate the proliferation of 5G (a technology that necessitates a vast ecosystem of signal receivers and antennae, all of which must be installed high in the air) into this as well.
Drones are the perfect equipment to be used in the most beautiful houses in the Philippines under Brittany Corporation. Condo in Tagaytay, house and lot near Nuvali, Santa Rosa Laguna, house and lot in Daang Hari, Alabang Philippines are some of the houses you can try on while using drones offering not only beautiful houses but also majestic community and landscapes.
Contribution of Drones
Moreover, real estate salespeople used drone technology only for pictures and movies of expansive luxury properties in the past since it was so pricey. However, as the cost of the technology has decreased, mid-market real estate brokers have more access to it. Home buyers are able to see the aerial view of a residential property with this because drones are able to take pictures and movies of a house that is inaccessible from the ground. You can get a general picture of the property, the surrounding yard, and even the neighborhood, by looking down from a higher vantage point. Additionally, given the widespread migration to different states, prospective purchasers from outside the area are curious to learn more about the local neighborhoods. A drone tour of a neighborhood like Condo in Tagaytay, house and lot near Nuvali, Santa Rosa Laguna, house and lot in Daang Hari, Alabang Philippines is something that homebuyers are interested in.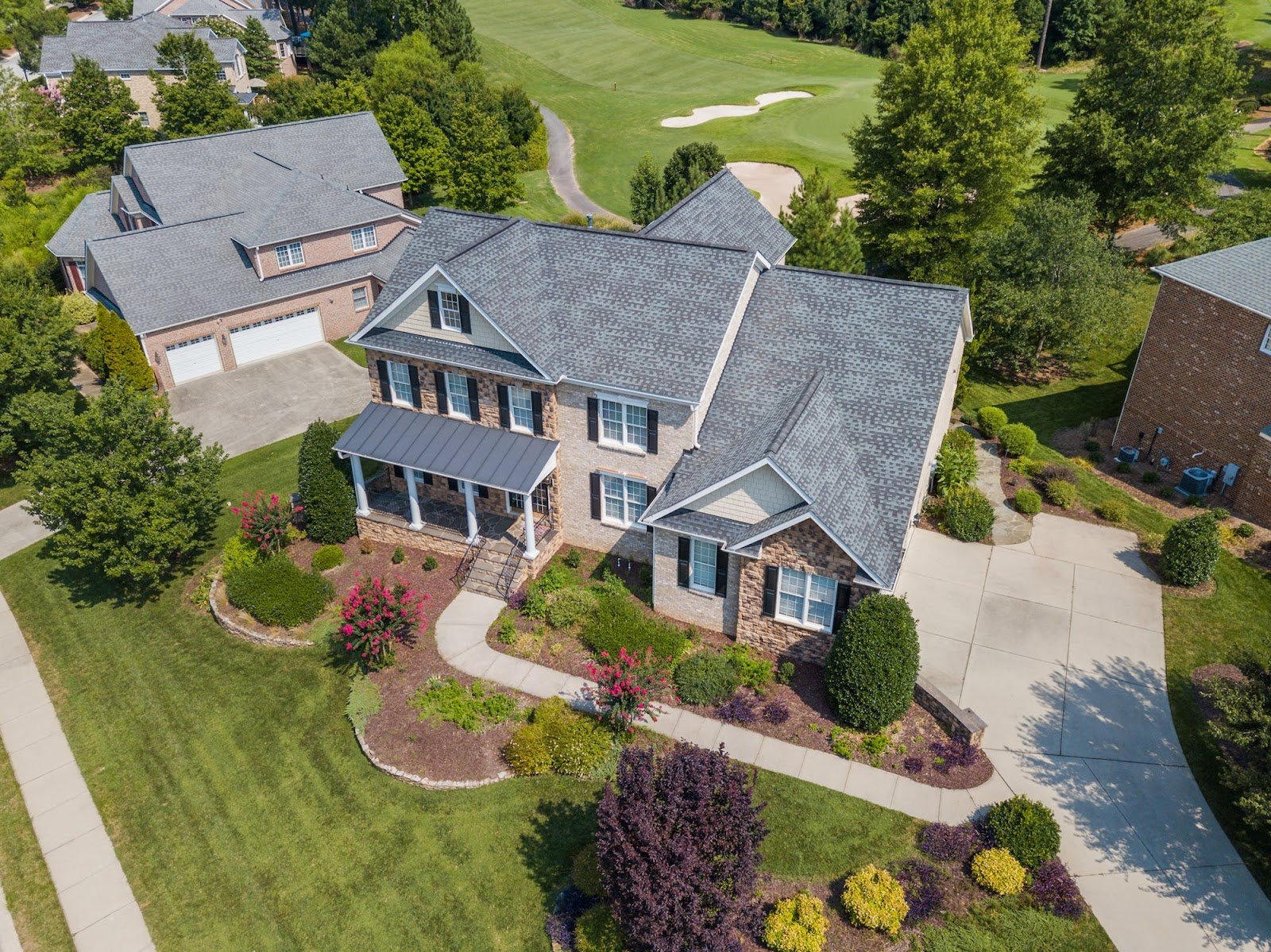 Virtual and Augmented Reality
Due to COVID, AR/VR technology is a hot topic right now. According to most analysts and real estate experts, this technology is here to stay because it gives buyers the freedom and flexibility to view the most beautiful houses in the Philippines at their own pace. Virtual reality real estate solutions are a quick, simple way for customers to get a feel for a home without actually going to view it.
The VR headset
You need to understand what augmented reality and virtual reality are capable of and how they will speed up the selling and buying of homes for everyone, whether you work in real estate as an agent, broker, professional, or in some other role. The idea behind virtual reality technology is rather straightforward. Two lenses are part of the VR headset, which they use to see what is on the screen in front of them. Movement is also tracked by the headgear. Therefore, when you glance down, the VR headset detects the tilt and records the precise angle. Then, the rendering that appears on the screens that you see changes. It is like an AI technology that is common within major cities.
Overall, this allows you to gaze about during VR real estate tours as though you were in a 3D environment. Because everything you see is exactly as it would be in real life, you get the impression that you are there. Virtual and Augmented Reality has become a requirement for doing real estate business.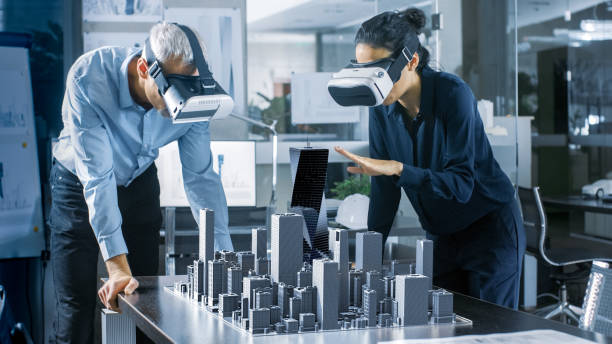 Smart Home Tech and AI Chatbots
When it comes to the potential of smart home gadgets, well-known innovators like the learning thermostat, video doorbell, and smart voice speaker are simply the tip of the iceberg. These are made by a data analytics company.
The following new categories of smart home gadgets are on the rise, according to McKinsey: home analytics, power efficiency, entertainment, health, access control, home safety, home luxury, daily tasks, and connections. With a recent study estimating a compound annual growth rate of 12% for this sector between 2019 and 2027, the future's looking good for this second wave of smart home innovation, which is expected to reach an industry value of US$157 billion by that year, this will help in their property management.
Age of Internet
The effectiveness of interactions with bots is continuously increased by artificial intelligence (AI), which uses machine learning. Additionally, AI chatbots are a helpful resource for real estate agents and the real estate markets that are intended to be accessible to clients 24/7 but normally have some other commitments.
Even when you're offline, chatbots allow your prospects and clients to receive a quick response to their questions. The chatbots can respond to your new messages with details about your schedule, details regarding your advertising, or any other details they have been trained to deliver. Chatbots get smarter and can better assist your customers as they are utilized more frequently.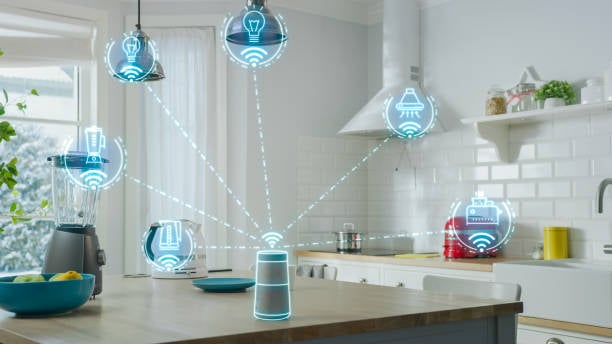 Real estate agents, property managers, and house buyers can all use the proptech startups tools to carefully choose their new home. These professionals are also present in Brittany Corporation offering house and lot properties for sale, where they assist their clients in selecting the ideal residence.
In order to properly serve their clients, they adhere to their shared ideals and principles rather than simply accommodating potential purchasers to make money.
With Brittany, you'll be able to have a lavish home and a lot of lovely scenery and accessible locations. Brittany is always prepared to meet your expectations with honesty and a fair price if you want to buy your own custom luxury home for you or your family. Even if you are unsure of the type of home you want, the firm will undoubtedly assist you. Make a move to own one of the most beautiful houses in the Philippines under Brittany Corporation!
READ NEXT ARTICLE: HOW MUCH WILL IT COST TO BUILD A HOUSE IN THE PHILIPPINES