BLOGS
What Are the Top Country Clubs in Baguio
There has never been a better day than today to start learning golf! Golf is a game played across a large outdoor area, a valuable form of exercise, and a mental diversion, making it especially adapted for a world where relaxation and exercise can be done at the same time. Luckily, you can enjoy this while having your much-needed vacation at the summer capital of the Philippines, Baguio City.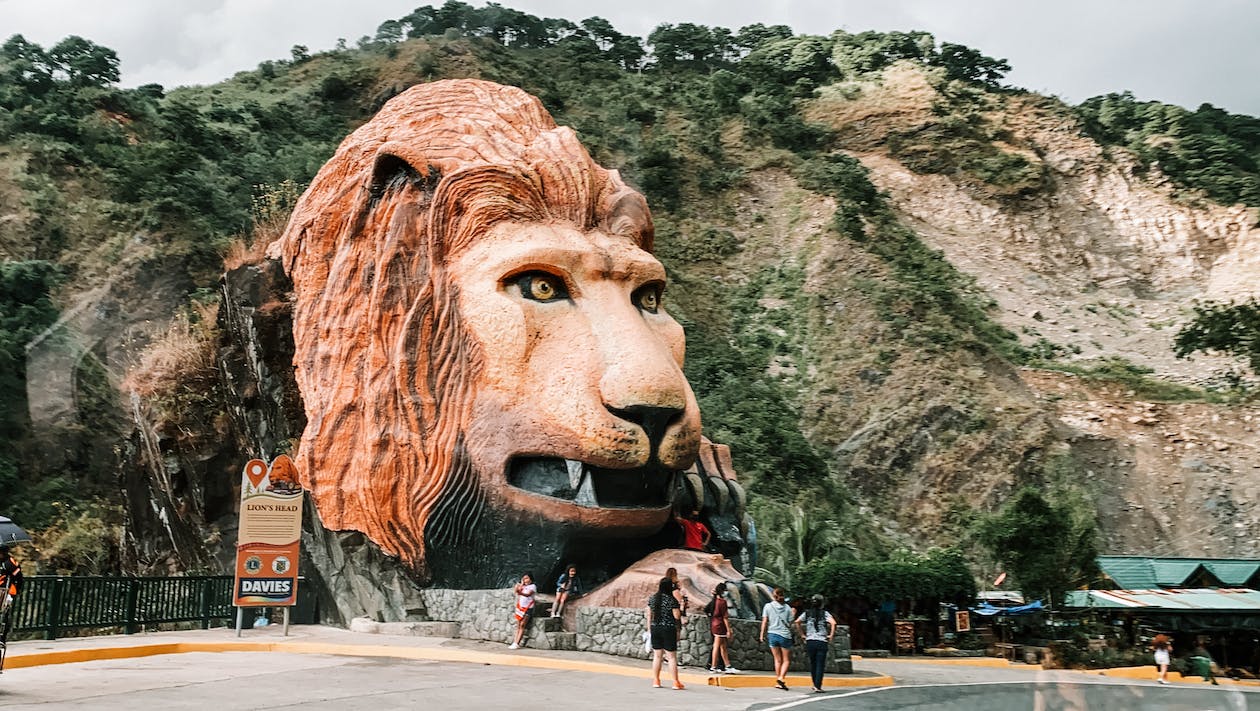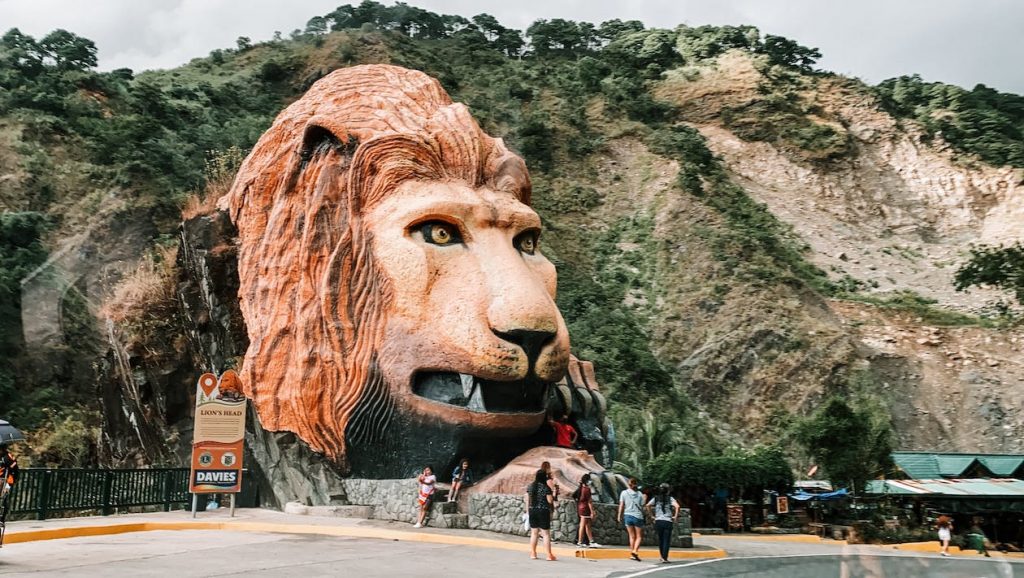 Golfers aren't typically drawn to cool weather, but in our country, cooler temperatures on the golf course are welcome, and in the Philippines, the mountain town of Baguio has earned a reputation as one of the best golf destinations in the country, which this article will name some.
Baguio Golf and Country Club
The summer capital of the Philippines, Baguio City, is home to the famous Baguio Country Club. The Baguio Country Club is well-known for having been constructed on many of the sites of these historic wars where Filipinos and Spaniards battled in a revolution centuries ago.
The 18th hole golf course was constructed in 1905 by renowned golfer Luis Golem Silver and quickly rose to prominence as the city's most affluent club.
Interestingly, the Baguio Golf Course has 11 par 3 holes and only 7 par 4 holes. Despite the lack of par 5 holes, it is a must-play course for anybody visiting the area.
The golf course is perfect for playing on a regular basis. It has a limited variety of grasses, such as Korean, Bermuda, and Carabao. Elevated greens, pine woods, and lagoons border the course's constrained fairways perfect for amazing photos at night. Because of its outstanding amenities and surroundings, which range from its premium rooms to its European-styled cottages, the Baguio Country Club's quiet and romantic view makes it the ideal destination for its members to stay. In addition, members get access to the clubhouse's restaurants, event spaces, bathrooms, function rooms, massage rooms, infinity garden, room amenities such as bell service and ballroom roof deck.
Baguio Country Club is also famous for being the co-host of Annual Men's Fil-Am Invitational Tournament, which is the Philippine's longest running golf tournament, so even though it is short, the Baguio Country Club is still a much loved golf course by international visitors.
If you plan on staying much longer, owning a luxury condominium at Baguio, such as Bern by Brittany, instead of staying at a nearby hotel or searching for a room reservations Baguio near country club road will be an advantage for it is just a drive away from the golf course.
How to play at Baguio Country Club?
In order to play at this exclusive, members-only private golf club, guests must be sponsored by and escorted by a member. This means that a non-members can book in Baguio Country Club as long as they are accompanied by a member of the said golf club. Reservations are highly advised. For playing access to this golf course, you may also make a reservation through their website and check for promos packages.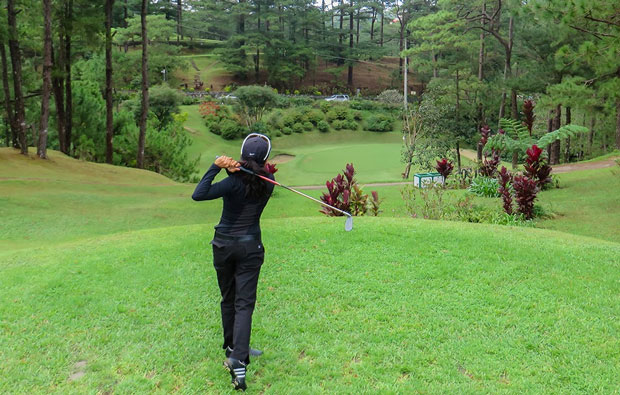 Camp John Hay Golf Club
Just like Baguio Country Club, Camp John Hay is also a historical golf course. The Philippines developed numerous modern pleasures during the American occupation period, which had a significant impact on this country. There are several now-historic golf courses that were established during that time, which The Camp John Hay Golf Club is one of them.
After the previous U.S. president, Camp John Hay was named. Even though it is one of the country's older courses, it is still regarded as one of the best to play, especially after it had a makeover in 1999 under the direction of renowned American golfer Jack Nicklaus. As one of only two private, members-only courses in Baguio, being a part of the global network of these Nicklaus-designed golf courses has helped to remember history and preserve this course in immaculate shape.
Aside from the daily golf game you will experience from Camp John Hay Golf Club, it also offers other amenities such as massage services, verandah dining, and The Mulligan Bar among others that will put smile to anyone that will pay a visit.
How to play at Camp John Hay Golf Club?
Since this is an exclusive and private golf club, only members are allowed to go in here and play. If you have guests, they have to be sponsored and accompanied by the member of the golf club in order to play. Members and guests are highly encouraged to get in touch with the club and do room reservation before playing.
Pinewoods Golf and Country Club
Located on the mountaintops in cool high altitudes, Pinewoods Gold Course is an 18-hole championship golf course which opened in 2014 and was designed by Gary Player. The entire golf course is full of scenic fairways situated in the Cordillera Mountain range where pine-scented breeze can be enjoyed by the golfers. There are also various facilities and amenities that can be enjoyed here such as practice range, clubhouses, hotel rooms, business center restaurants, and outstanding accommodations. Pinewoods Golf Course is also situated near Baguio City's tourist attractions such as the Burnham Park.
How to play at Pinewoods Golf Course?
This is also a premier exclusive club, but guests and tourists are also welcomed. You can also book your tee times in here, especially for tourists who may wish to drop by.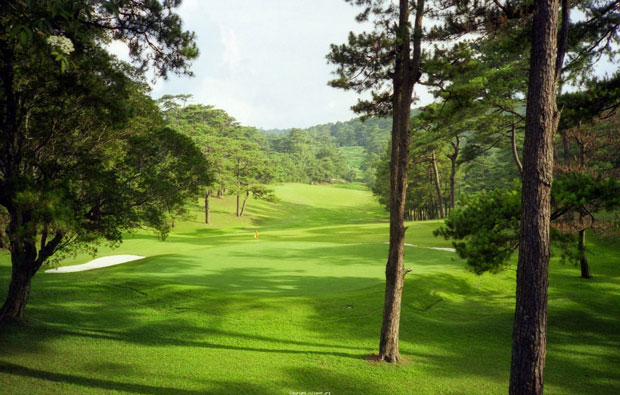 Playing golf and enjoying life at Baguio City
While it is a common trend to go to Baguio City for relaxation in terms of wandering from one tourist attraction to another, you will never go wrong with leveling up this relaxation by enjoying life in Baguio City. And when we say enjoying life, why not consider building a life in there by settling in a luxury real estate development like Bern Baguio? Bern Baguio is a luxury condominium which is masterfully crafted by Brittany Corporation, a premier name in luxury real estate development in the Philippines. This is one of the new developments of Brittany Corporation in order to bring an elevated view of nature living to its residents.
At Bern Baguio, you are living a life that matches the same lifestyle and enjoyment that playing golf gives you. And since Brittany Corporation crafted Bern Baguio with elevating your view of nature living in mind, expect to live a life where cool breeze and the scent of centuries-old pine trees are as common as the air you breathe. Aside from the health benefits you will be getting from the daily golf game activities you do at your favorite golf club, the perks of living in Bern Baguio will also add up to that.
Indeed, it is rare to find a luxury real estate development that has all these perks in mind even before you choose to reside in it. Good thing, at Brittany Corporation, you can have the best of both worlds. And so, if you are considering of knowing more about Bern Baguio which is the latest development of Brittany, contact our salesforce and send them your inquiries via this link or connect with us on social media platforms.
Suggested Read: What Are The Top Tours & Activities In Baguio
Suggested Read: Top 10 Things You Should Know About Baguio
Suggested Read: What Are The Top Golf Courses In Baguio
Suggested Read: What Is The State Of Economy In Baguio
Suggested Read: Reclaim Your Leisure Time In Baguio